Not IN BED: Sicily's Aeolian Islands
Words & Images by Sophie McComas
On the morning we set sail for the Aeolian Islands, Sicily's coast was blanketed in grey, but that was unusual. Our captain was a salty Sicilian named Massimiliano, Max for short, and he wasn't fazed by the weather. He told dirty jokes, had white fluffy hair and the kind of perma-tan only old Italians have ___ one so deeply ingrained it never fades. When he pulled the boat out of the dock at 6am we sat back and ate peaches over games of Gin Rummy. Soon, the sun started to shine upon the Tyrrhenian Sea.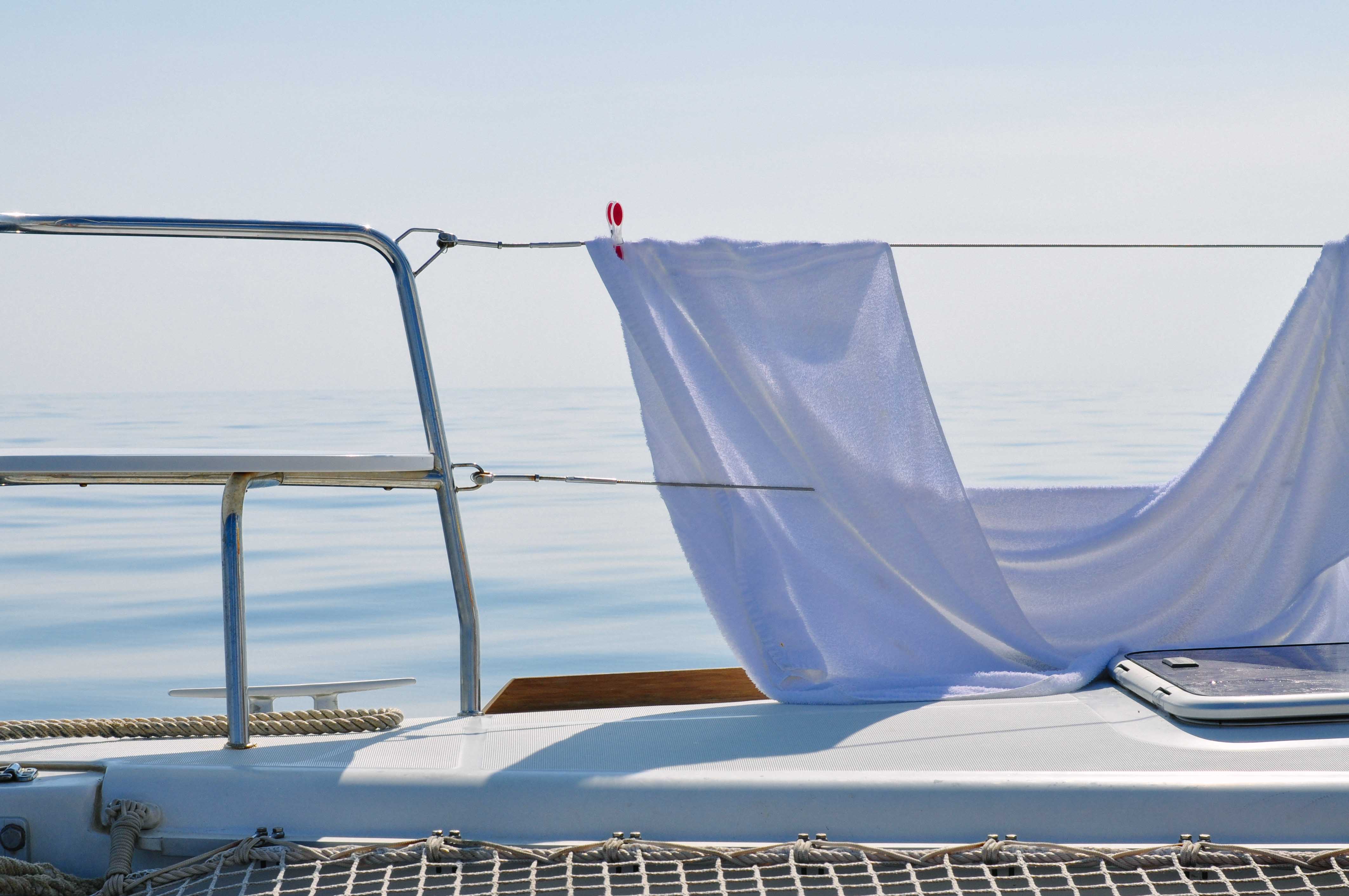 The first land we spotted was Vulcano, the southernmost point in the semi-circular chain of eight volcanic outcrops that make up the UNESCO-protected islands. We skirted around its rocky edge making a beeline for Lipari, a slightly larger isle to the north peppered with flat-topped whitewashed houses, and anchored in a small cove. Writing about it now, it's almost impossible to describe the colour of the water near Lipari.
Thanks to the island's frothy volcanic rock, pumice, the sand was soft and powdery, brightening the water to a turquoise so luminous it was almost fluorescent.
Apart from the odd boat and the small flotillas of pumice we'd see bobbing like odd schools of fish on the water's surface, there was no one and nothing else around. Perhaps it was the time of year, mid-September, right before the end of the season, but exploring the islands lent the feeling of discovering a kind of treasure, blessedly cocooned from the cruise ships and tourist buses of Sicily and mainland Italy.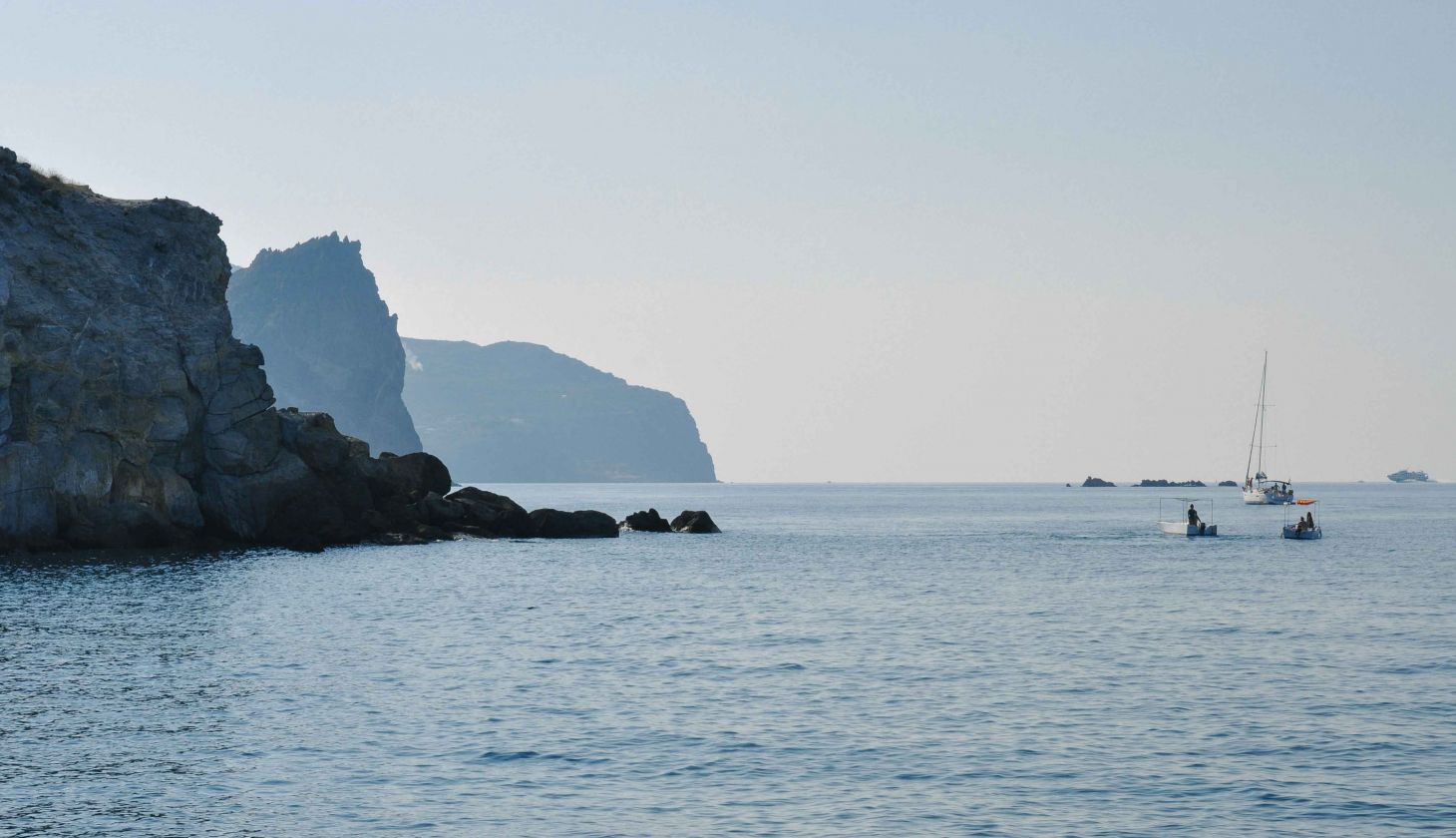 There are eight major Aeolian Islands, but there are plenty more tiny surrounding ones made up of only volcanic rock and a pebbly beach or two. One looming basalt sea stack we visited, Strombolicchio, hosts just a rusty, decaying staircase that winds up and up the cliff face to an abandoned lighthouse where gulls perch and nest. Below, the waters are 80 meters deep and a pure, royal azure.
On the larger islands there aren't many trees, just a thick, dry scrub, figs, olive groves and vines for wine. I don't think I showered properly for a week, we just swam, swam, swam. For lunch we melted anchovies, olives, capers and garlic into a tomato sauce for spaghetti, stirring pots over our small electric stove, while for breakfast we'd boil eggs and slice tomatoes to eat on toast with glugs of olive oil.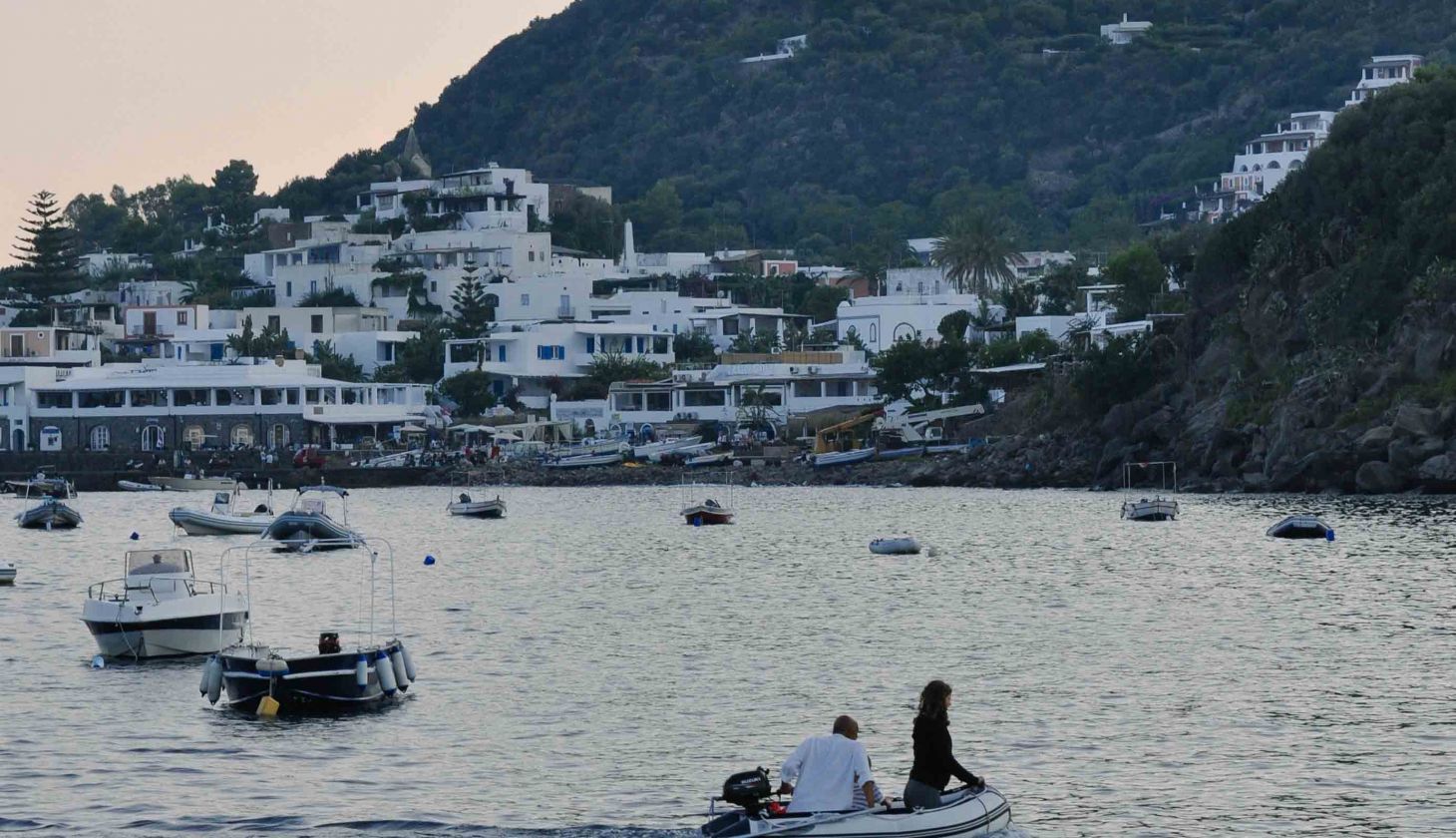 Each evening Max would make a call and book us a table at a restaurant on a new Island. On Lipari, we ate seafood soup, grilled swordfish and small red prawns on a patio filled with lemon trees at
E Pulera
. On Panarea, one of the more glitzy jewels in the cluster, we ate spaghetti with salty, garlicky clams at
Trattoria Da Francesco
and drank Grillo, an organic dry white wine grown in the region. Some nights we decided to stay lounging on the bow of the boat while Max took the small rubber ducky into shore to bring back boxes of pizza. We ate the hot, cheesy slices while the dusk melted into the sea so seamlessly it was hard to tell when the sky ended and the water began.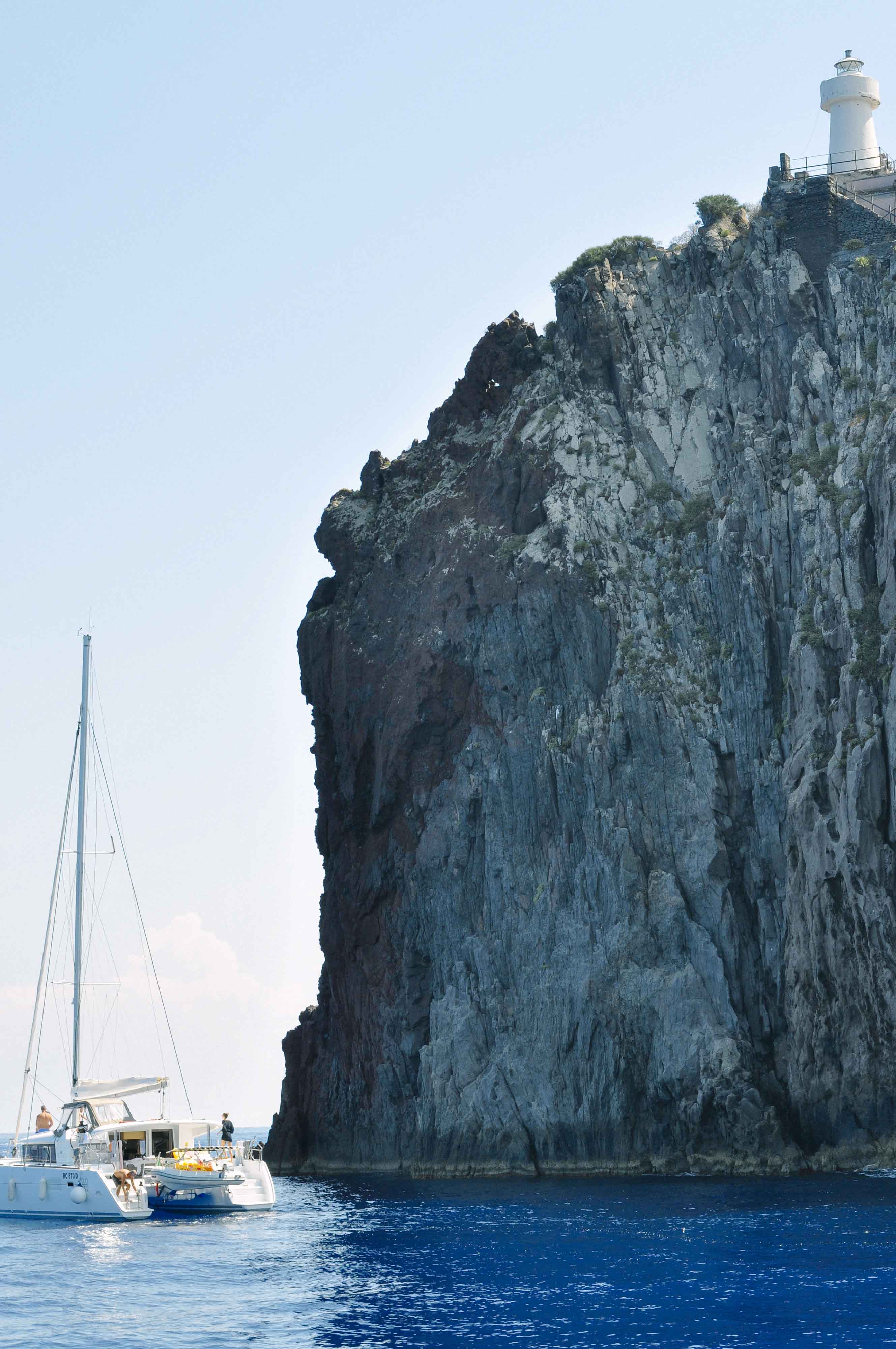 Hiring a boat gives you the ultimate freedom in the islands, with no fixed schedule or course to stick to. There are perks, however, to staying a few days on an island like Panarea, where small hotels such as
Hotel Girasole
offer simple rooms and a sweet breakfast in a sun-lit courtyard. If you do stay, pay a visit to
Hotel Raya
, the "best bar in all the world" according to Max, where in the distance you can see Stromboli, one of the Islands' most active volcanoes, puffing all day and night. It is bliss.