Jessie James, Manly
In Dodie Smith's novel I Capture the Castle, Cassandra muses that "even a broken heart doesn't warrant a waste of good paper." Paper is a sacred material for those who work with it, it is bursting with the promise of being filled with stories, letters and ideas. It can be used to wrap a gift or folded into imaginative shapes - for some it forms the vessel that gives order to our scattered minds, with lists of tasks at hand and scribblings of things we don't want to forget.
For Jessie James, the medium of paper goods is all of these things and more, and she has spent the last few years growing a business around it. We spent a morning recently visiting her newly-renovated home in Sydney where she has her home office.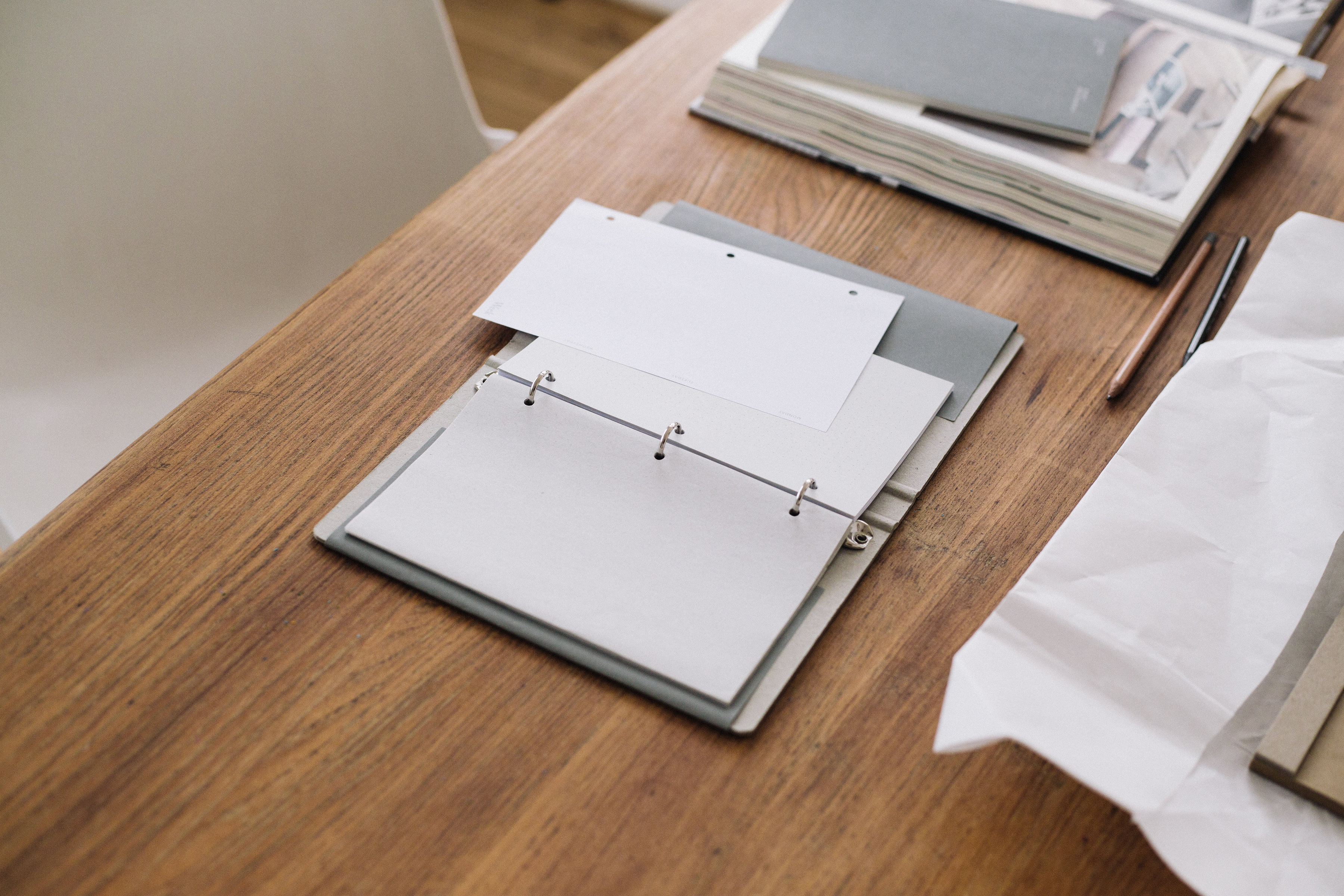 You have said that paper has always been your favourite material to work with, can you articulate why this is so?
A love of paper and print has always been there for me. I guess it could be because so much of my childhood was spent making with paper - I would spend hours drawing, cutting, folding and writing stories. My dad would read to me every night, and was himself an excellent writer (in his day he routinely won prizes in short story and writing competitions), and so I have also always appreciated books and anything printed on paper.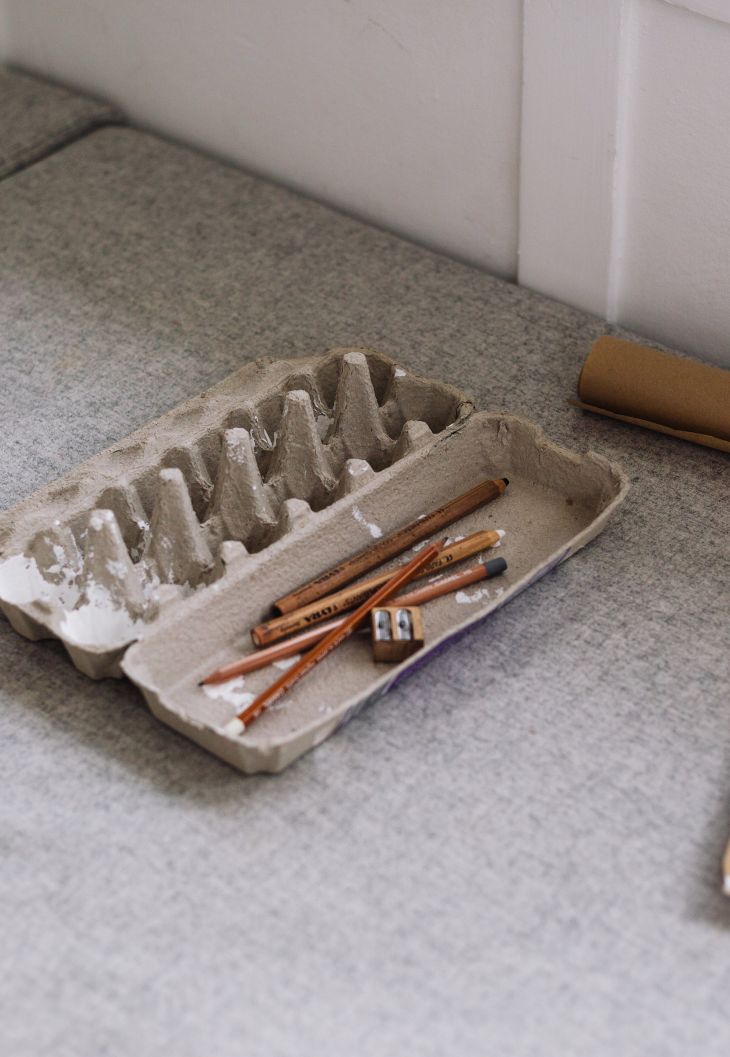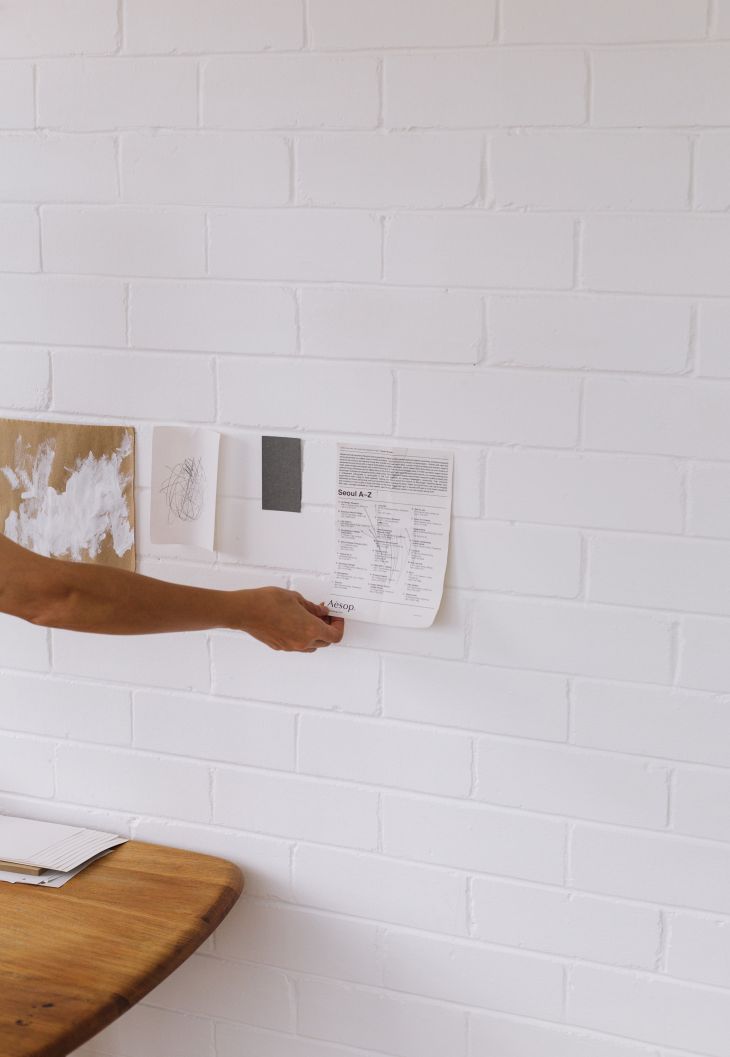 What led you to start your own business, Supply Paper Co.?
I have always loved paper and stationery, however I have always found it difficult to find the kind of paper goods I would want to have and use everyday - paper goods with utility and beauty, that celebrated the paper material and manufacturing process. I started with an idea for a very simple lid and base kraft box with finger hole cuts into the lid, which was the first paper goods product I designed and had made offshore. Since then I have started to focus on having all the products designed and manufactured in Australia, using recycled or sustainable papers that are also made in Australia, where possible.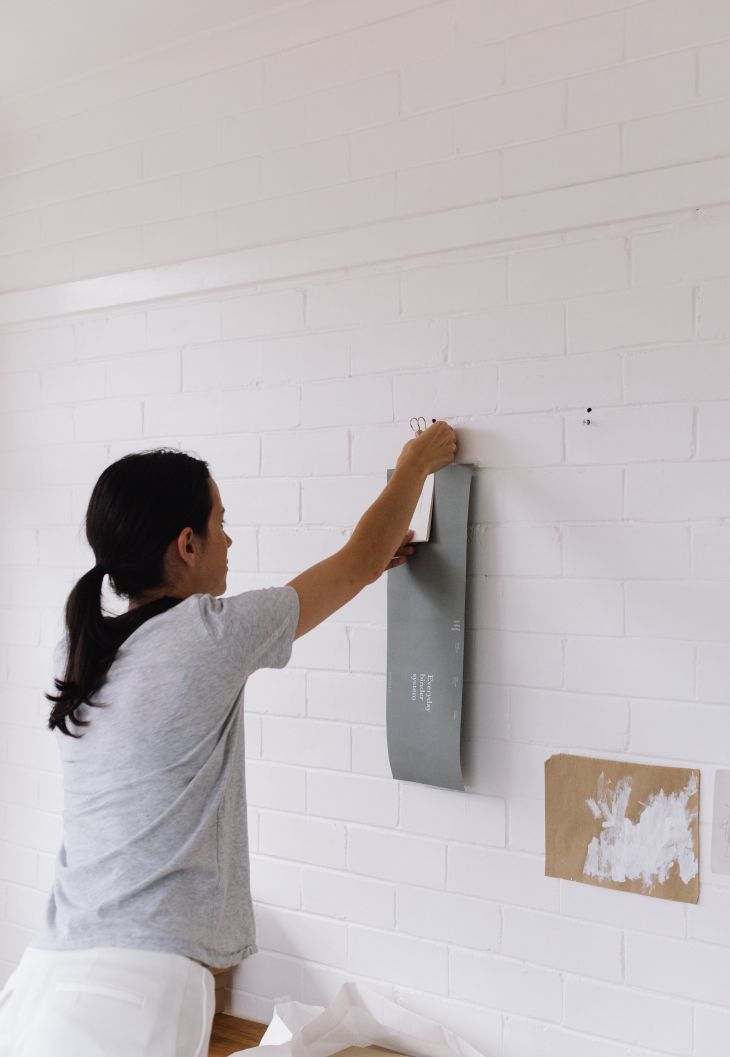 Does what you studied in school apply to your work? If not, where did you learn the skills you use now in running your business?
My formal studies are in Visual Communications from The University of Technology, Sydney, and I do come back to many of the principles I studied here in my everyday work. Having said that, in my opinion school is more of a starting point, and I aim to always continue reading and researching and asking questions - so I am always studying and building on my learning, in one way or another.
For my own practice, I think I have, and continue to, learn the most from collaboration and community - working and learning from others whenever I get the chance. There is always something to be gained from shared knowledge and experience.
You have only just recently renovated your home, can you tell us about some of the design choices you made and maybe some of the lessons learned in the process?
This is our third renovation, and with this space I felt it was most important to remove anything unnecessary or impractical and really consider the way we live and use our spaces and how I could improve the existing building to this end.
The major tasks, and the most time consuming were to remove two internal walls to open up a small servery style kitchen and living room into a more communal space, stripping back fittings and fixtures that were added sometime after the original build, including the kitchen and bathroom and sanding the original floorboards back, re-finishing to reflect the natural colour of the wood.
I chose materials and finishes that are classic, somewhat understated and functional, but in my opinion, inherently beautiful - stone benches for the kitchen, brushed platinum and stainless steel hardware, light grey terrazzo and floor to ceiling subway tiles in the washroom. The walls are all painted in Dulux Vivid White - I am continually refining and changing things around, so I love the idea of a blank canvas to work with.
Broadly speaking, the biggest lessons for me have been that every space presents different problems, so it's important to plan and schedule, but you also need to be flexible and responsive to the unexpected issues that will arise as you work. Also trust your trades, but never assume anything. Check, double check, draw out plans - draw on the walls if you have to, to make sure everything is just where you need it, down to the smallest details.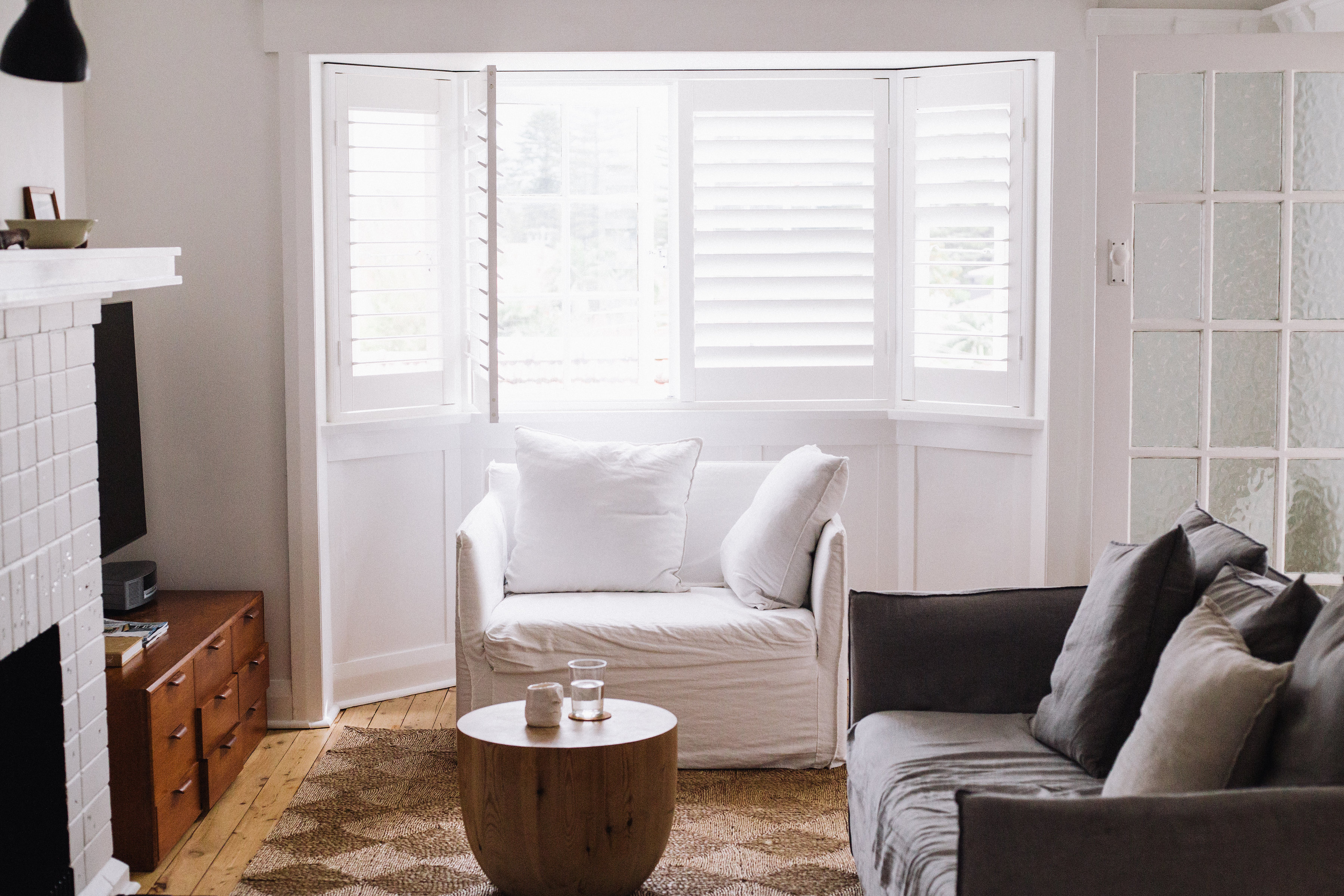 Can you tell us about some of the pieces in your home, and the stories behind them?
We don't own a lot of things, and I try not to be too precious about objects (I can let go of most things and am always trading or selling something or other) but the things we do have and keep always are things that have formed a part of our lives - usually not expensive things, and a lot of them are found - a collection of rocks and minerals from my dad's travels around Australia, a ridiculously heavy granite pestle and mortar from my grandmother's kitchen in Malaysia, shells and gum nuts collected on our daily walks.
Of our other pieces, many of which have been traded or bought at auction and have their own stories to tell, my current favourite is an original Ercol kitchen table, a British classic that made its way to Australia in 1968. The original owner told me it was his family's from when he was a boy and it had seen many meals and afternoons of homework, but hadn't been sat at for many years when I bought it. It has the most beautiful patina and has been made with such craftsmanship.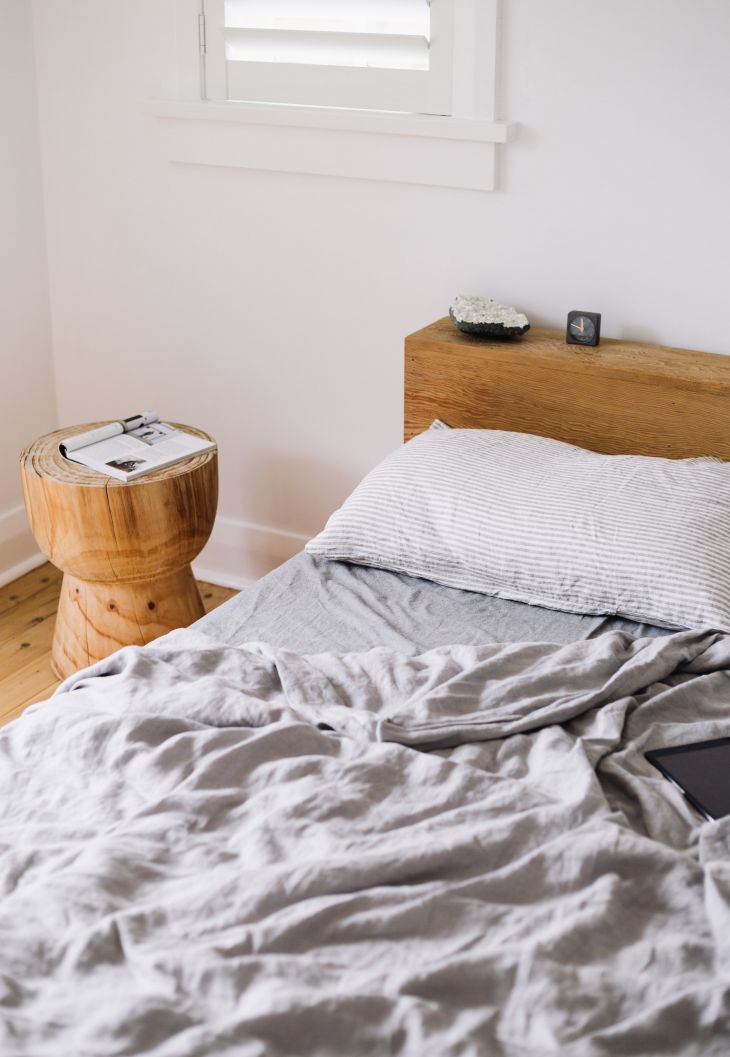 Featured above: IN BED cool grey linen & stripe pillowslips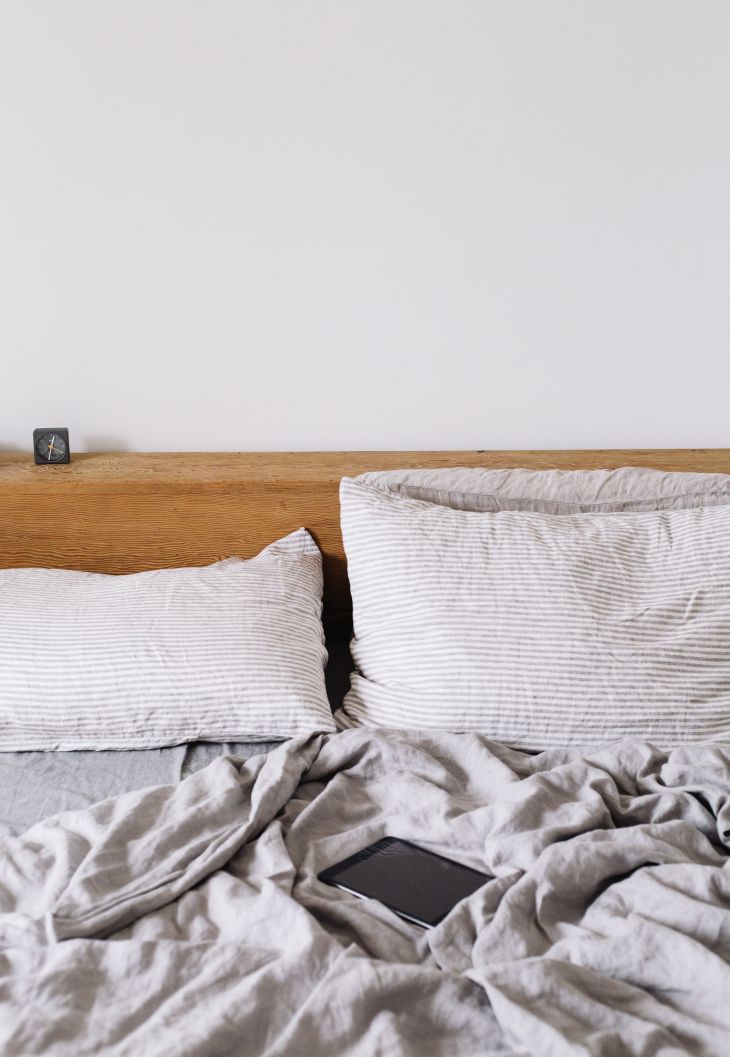 What do you like to do to wind down?
When I need to reset, I typically revert to the pastimes of my childhood - drawing, reading, walking bush tracks (never getting very far, mostly observing the native flowers and trees), or when I get the chance a visit to the Australian Museum, which was my dad's favourite place to visit together.
When I need to reset, I typically revert to the pastimes of my childhood - drawing, reading, walking bush tracks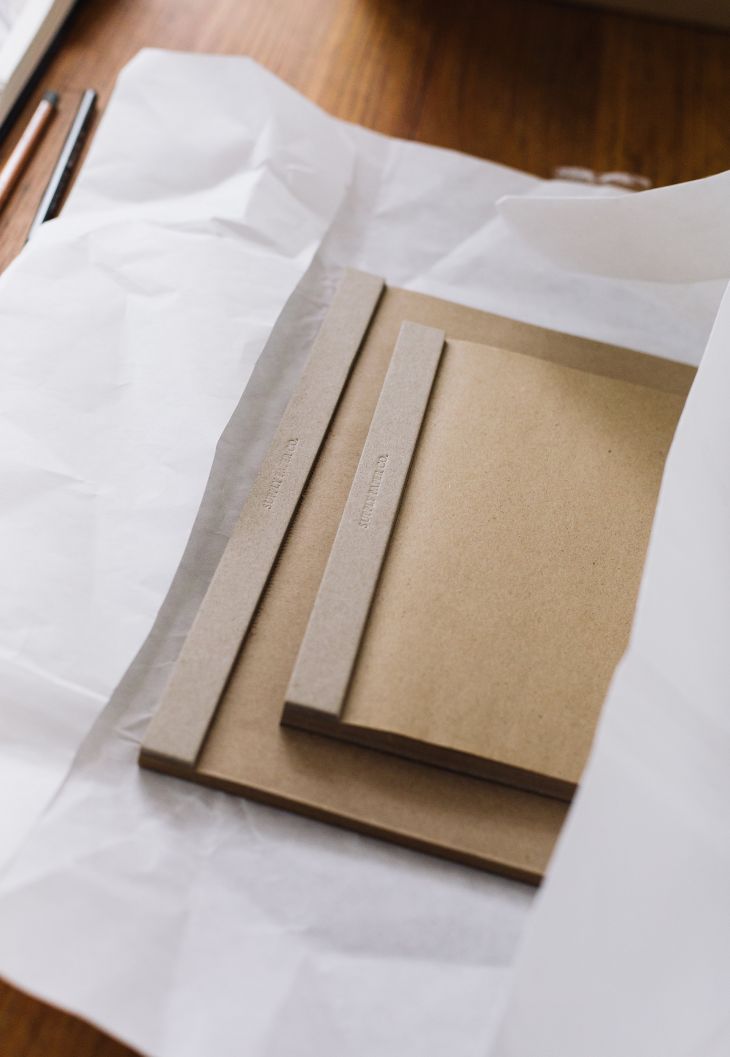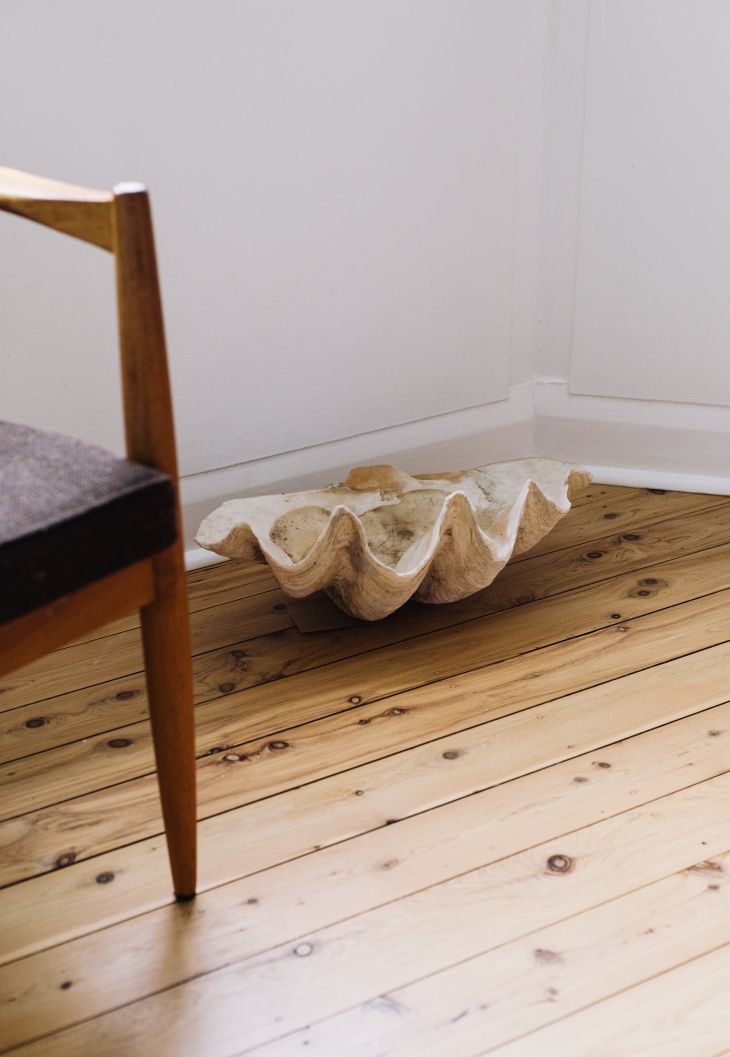 Do you have any morning rituals?
To be honest I'm not much of a morning person - so the first thing I'm after is coffee. After that I usually take a few minutes to see what the weather is looking like and think about what I want to be doing for the day and what I need to get done. Then email and Instagram check before I actually start the day - if it's a weekend I'm after the newspapers next.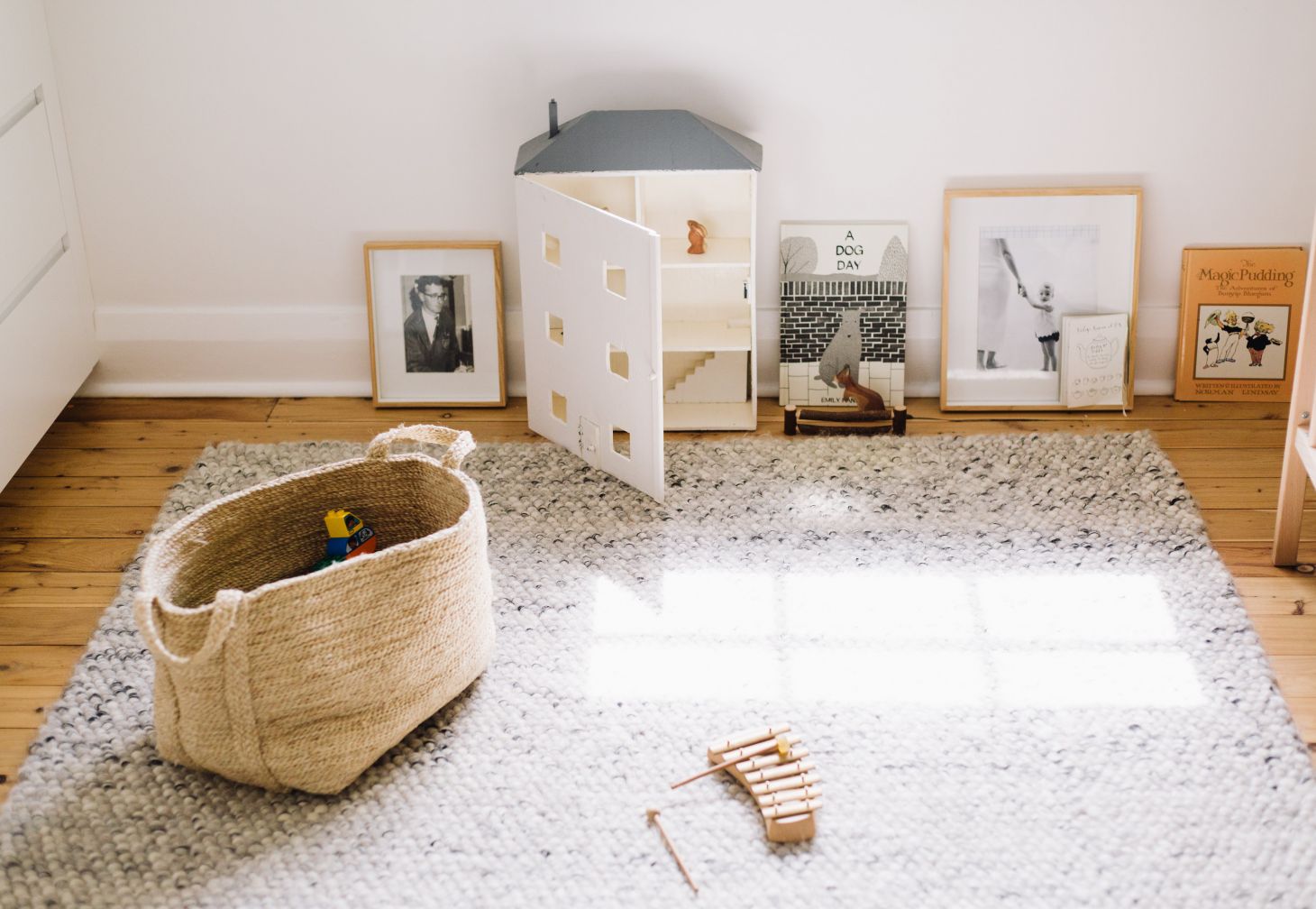 Bedtime rituals?
Usually I'll have a herbal tea and something sweet, and have a scan over some reading material - books or journals, whatever I have going or want to look over again before falling into bed, usually much later than I should.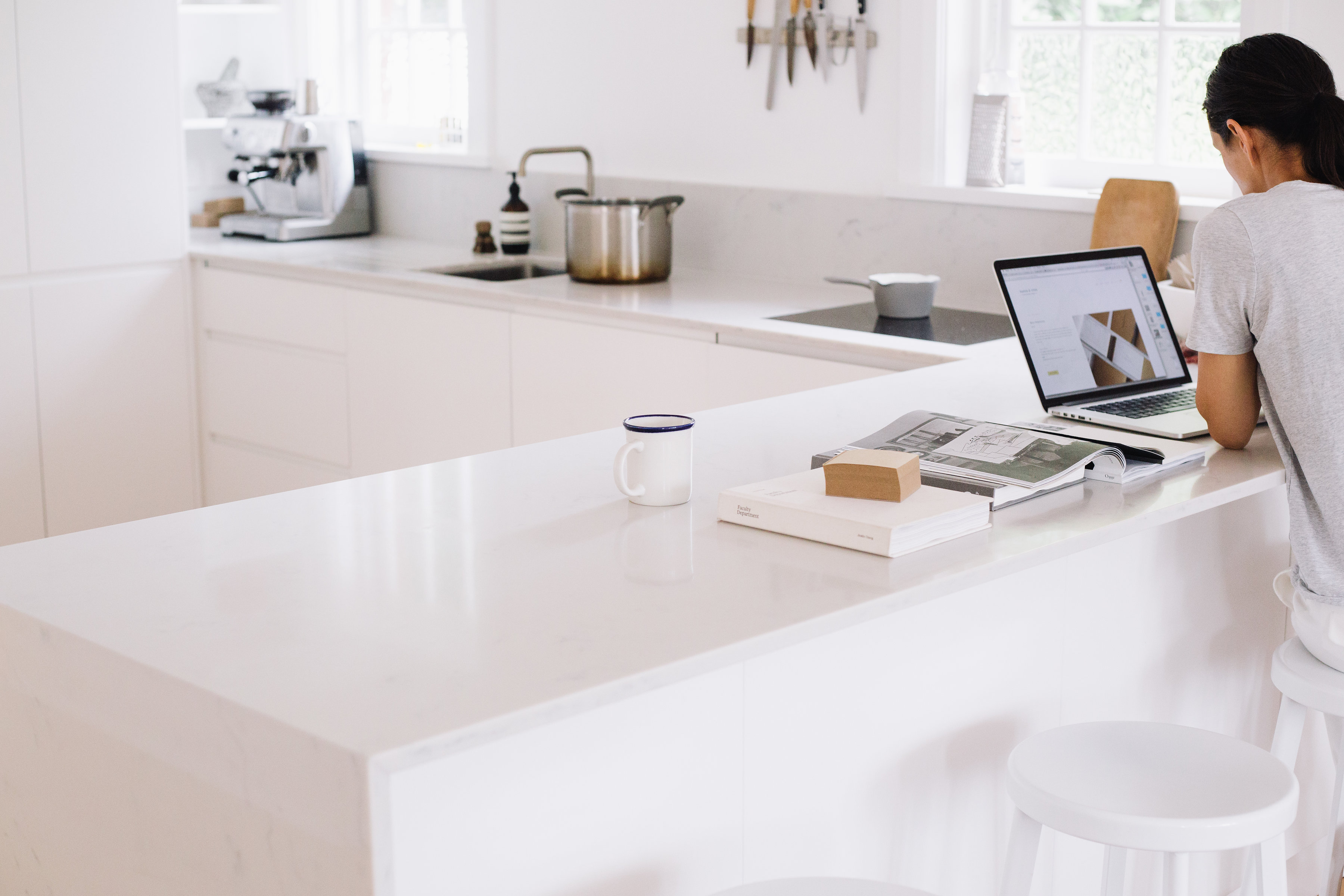 What are you looking forward to this year?
For Supply Paper Co. - right now I am working on a couple of additions to the paper goods line which will launch in the coming months, including an Everyday Binder System which has been in process for almost a year, so I'm really excited to see it coming together. Later this year, my aim is to focus on furthering my skills and knowledge in binding and book arts, which I think will open up new possibilities and ways of practice, which is something I'm really looking forward to.
For myself - this month I will visit one of my favourite places in the world, Japan, to spend three weeks introducing my daughter to the places, the people, the ethos (and the paper of course!). Our travels will coincide with the annual cherry blossom season, which is something I think really needs to be experienced to be believed - I cannot wait!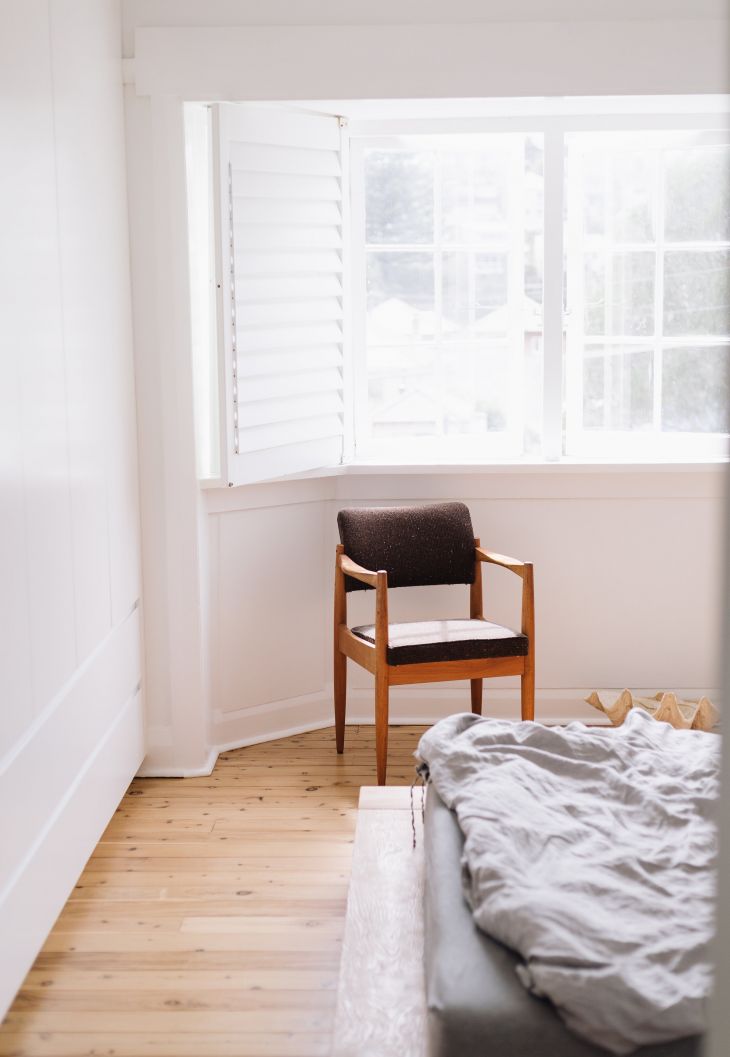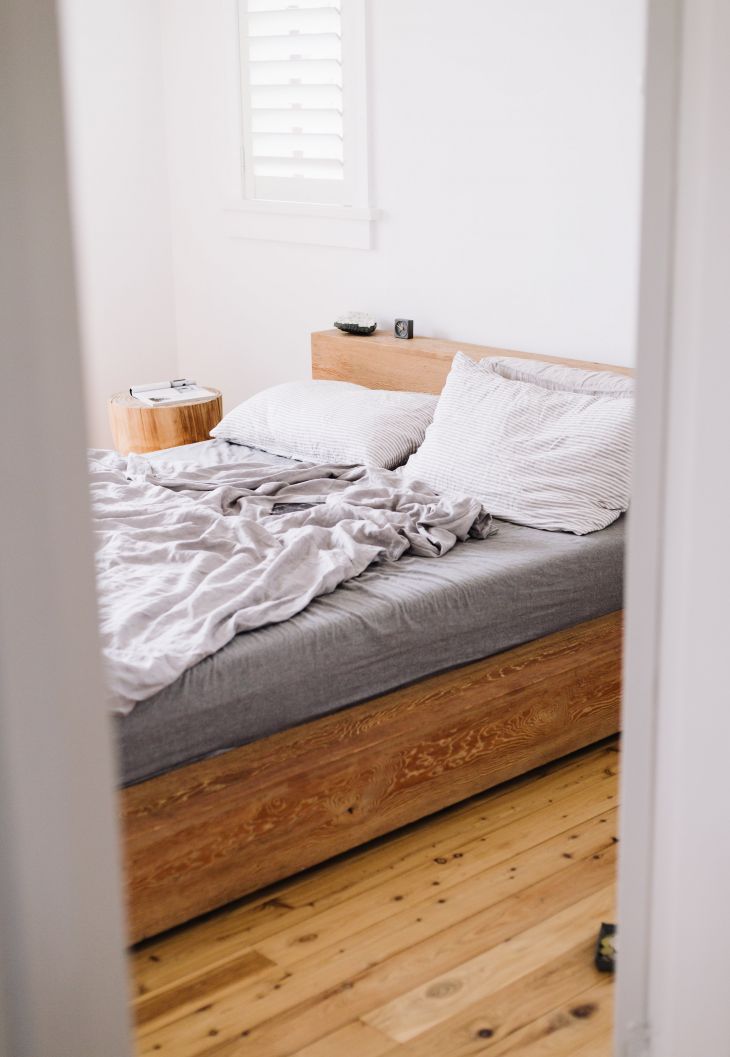 Are there any designers or artists that you look to regularly for reference?
I draw inspiration from many disciplines and all sorts of places. A few of my design heroes - Kenya Hara, Margaret Howell, Dieter Rams, Agnes Martin, Harry Seidler.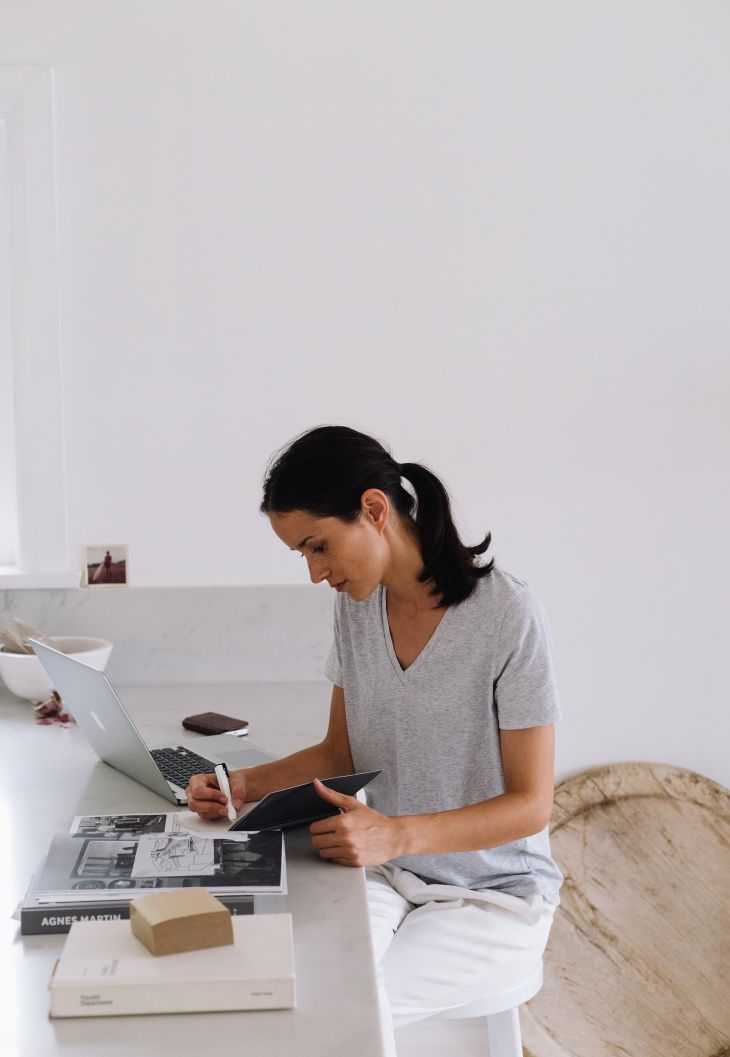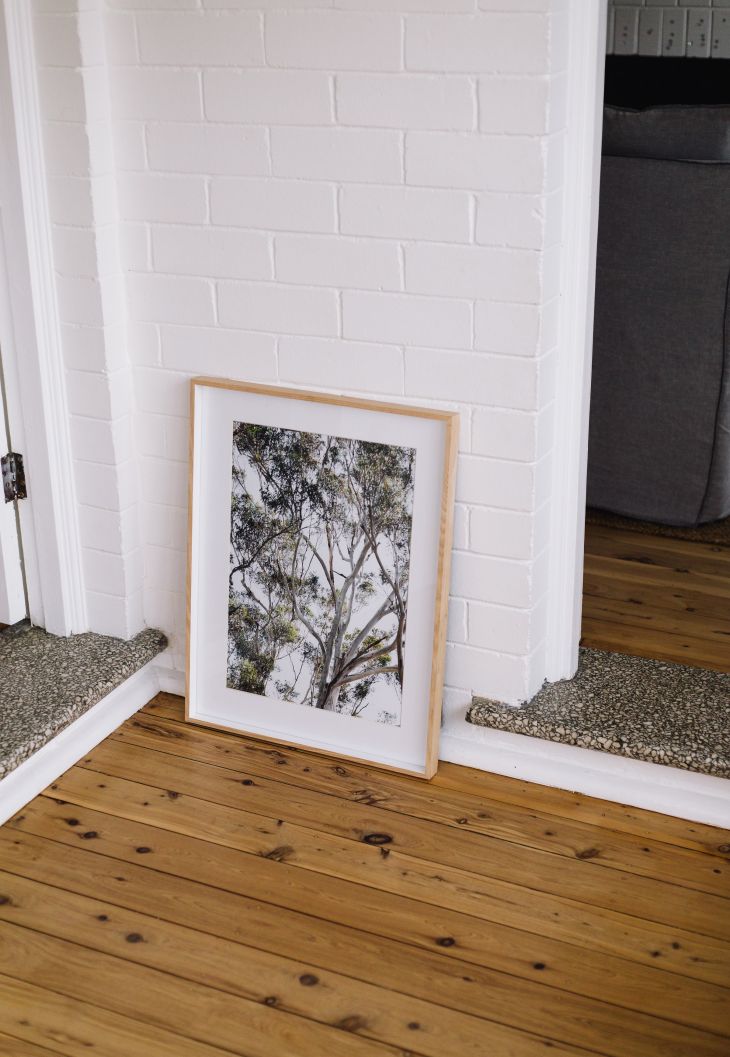 Visit supplypaperco.com to learn more about Jessie & her products
.