Ana Noble, Mexico City
Ana is a visual artist who has spent the last few years with a particular focus on experimentation with movement and dance. She has made her nest in an impressive apartment in Mexico City, a place she has carefully designed for learning, for research and for her practice. It's also a home that has its doors open, as she regularly welcomes friends and like-minded travellers a place to stay. We spent a morning with Ana at home as she shows us her collection of Tibetan singing bowls and takes us through her routines of meditation and ritual.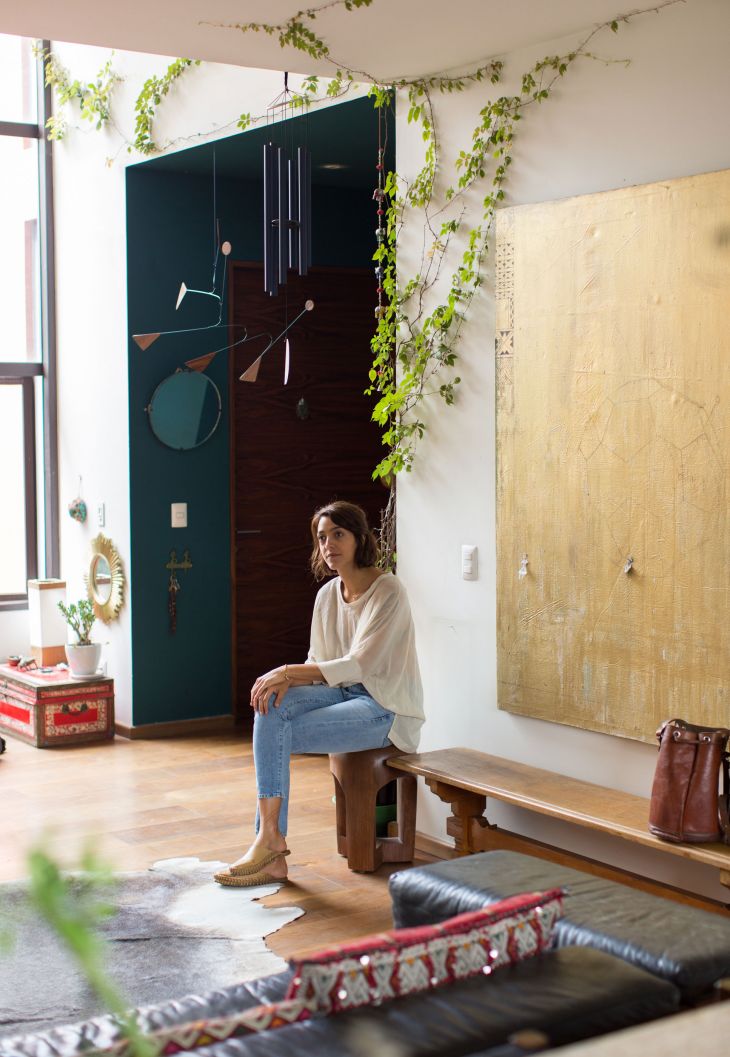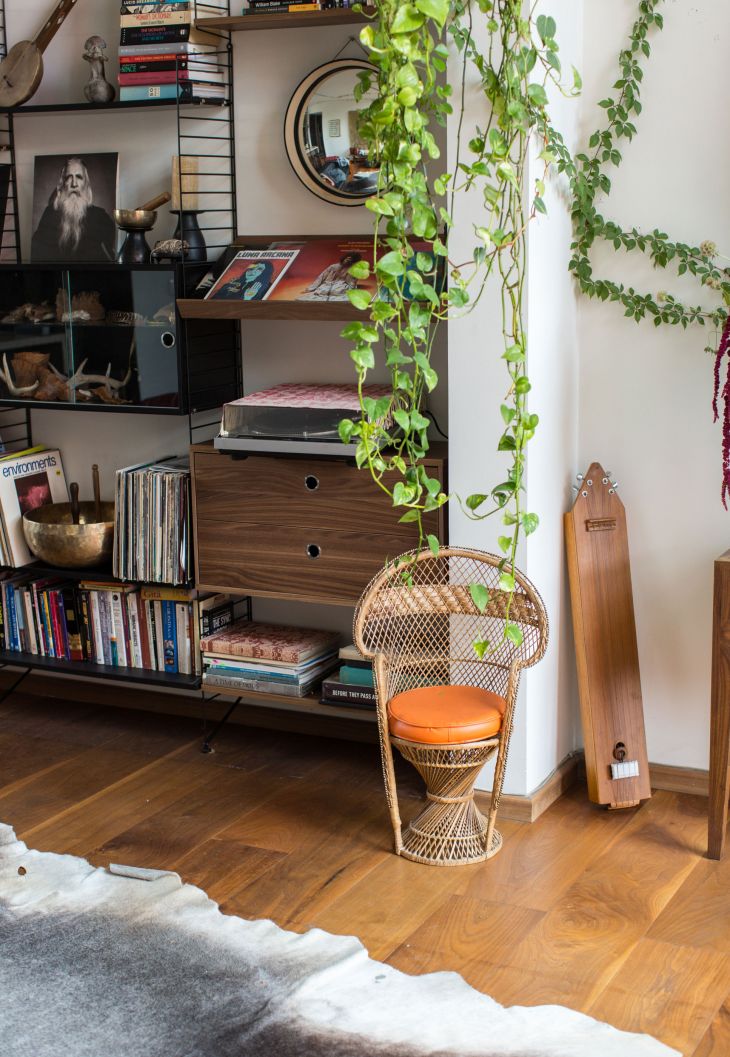 Ana, who lives in your home?
Most of the time it's just me and Misha (my cat). I have partner from Colorado that also comes and stays - but because I travel so much I have lots of friends come and stay - so in a way my home is inhabited by many close friends. And because I host a lot it has in a way also become their home.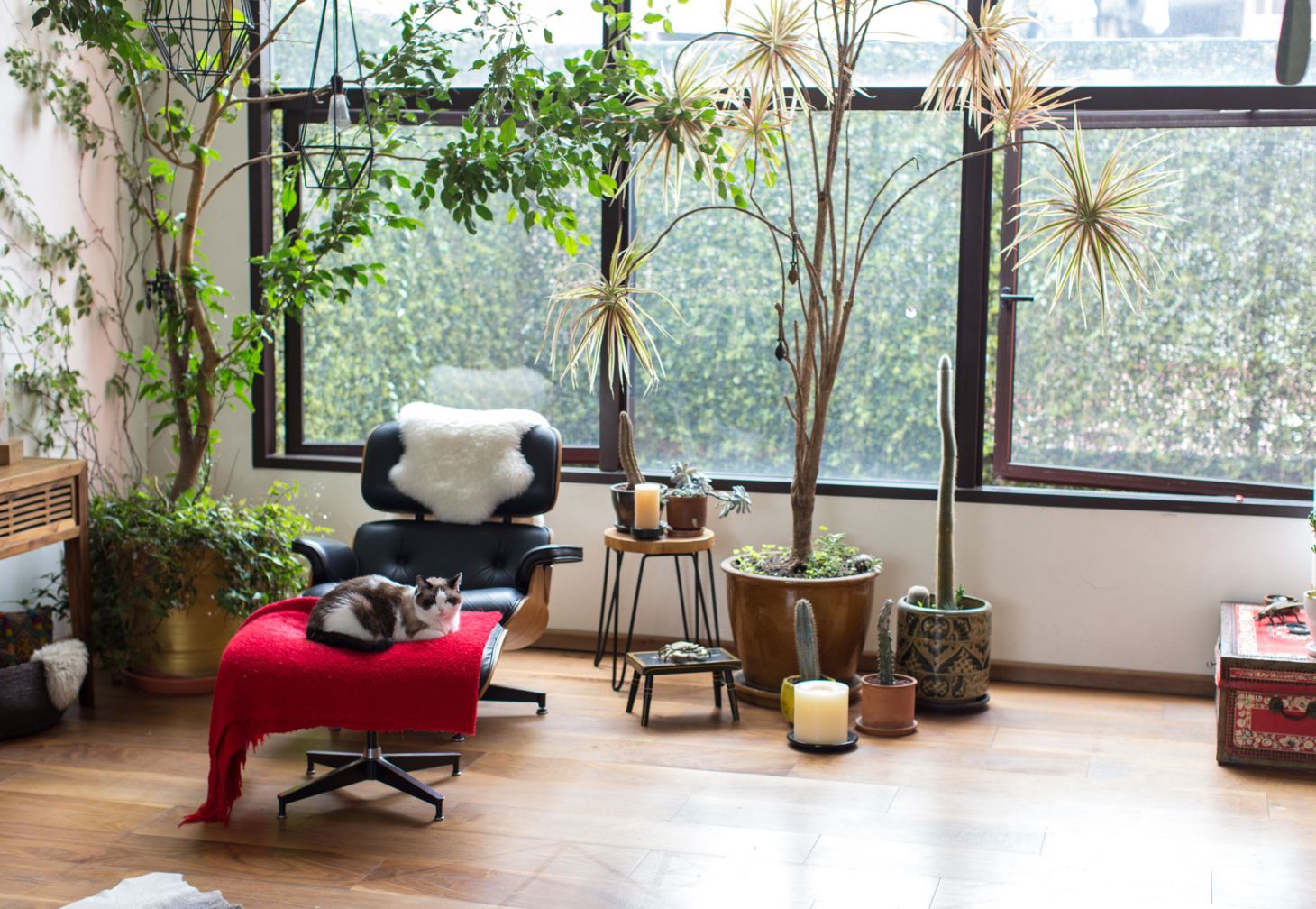 What does your home mean to you? What are some of the pieces we see that you treasure the most?
As a cancer sign who values home as their sanctuary I can say that is has become just that for me. A place where I recharge before the next adventure and cultivate my inner world. My most treasured pieces are my plants, my "urban jungle", my books and musical instruments which I collect.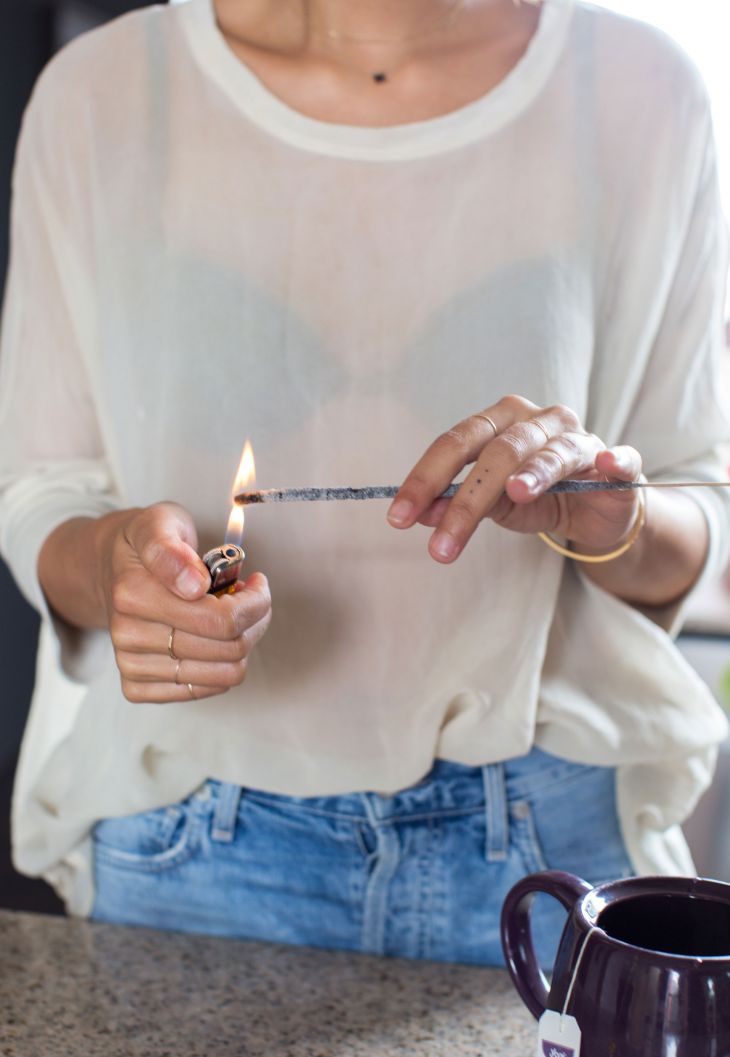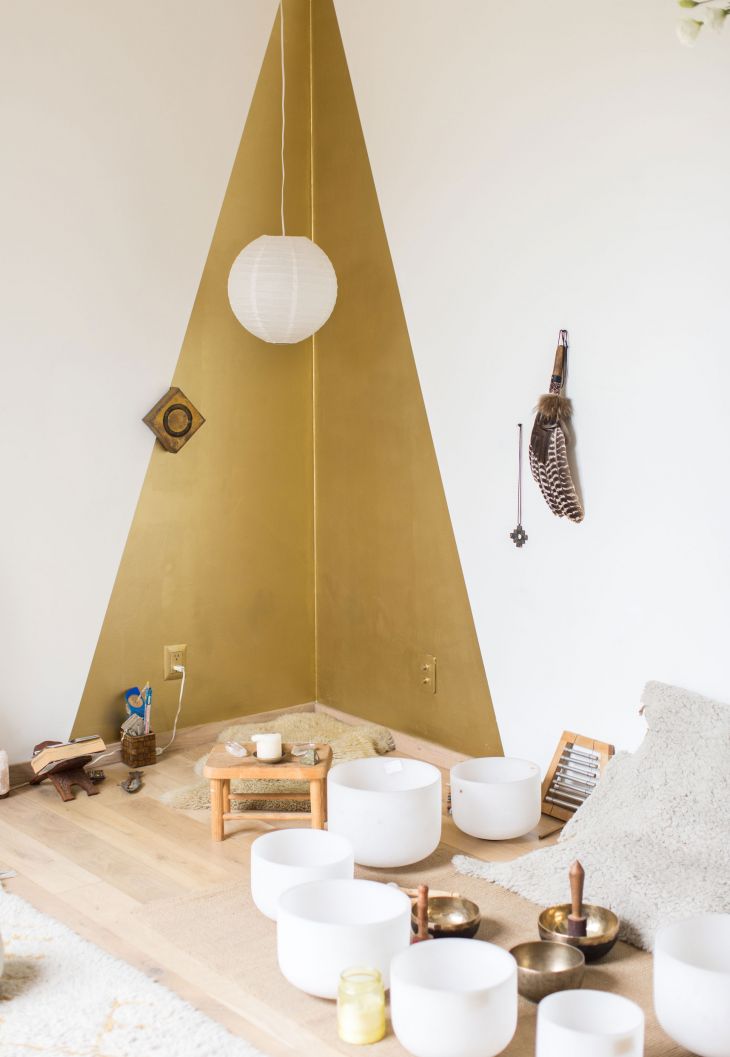 What are you inspired by at the moment? Or what are you currently researching?
Right now I'm most inspired by somatic movement in water - so I travel often to take part in aquatic activities around Mexico and the world. It's an ongoing exploration into freeing my mind through a non-verbal relation to space via other bodies and water .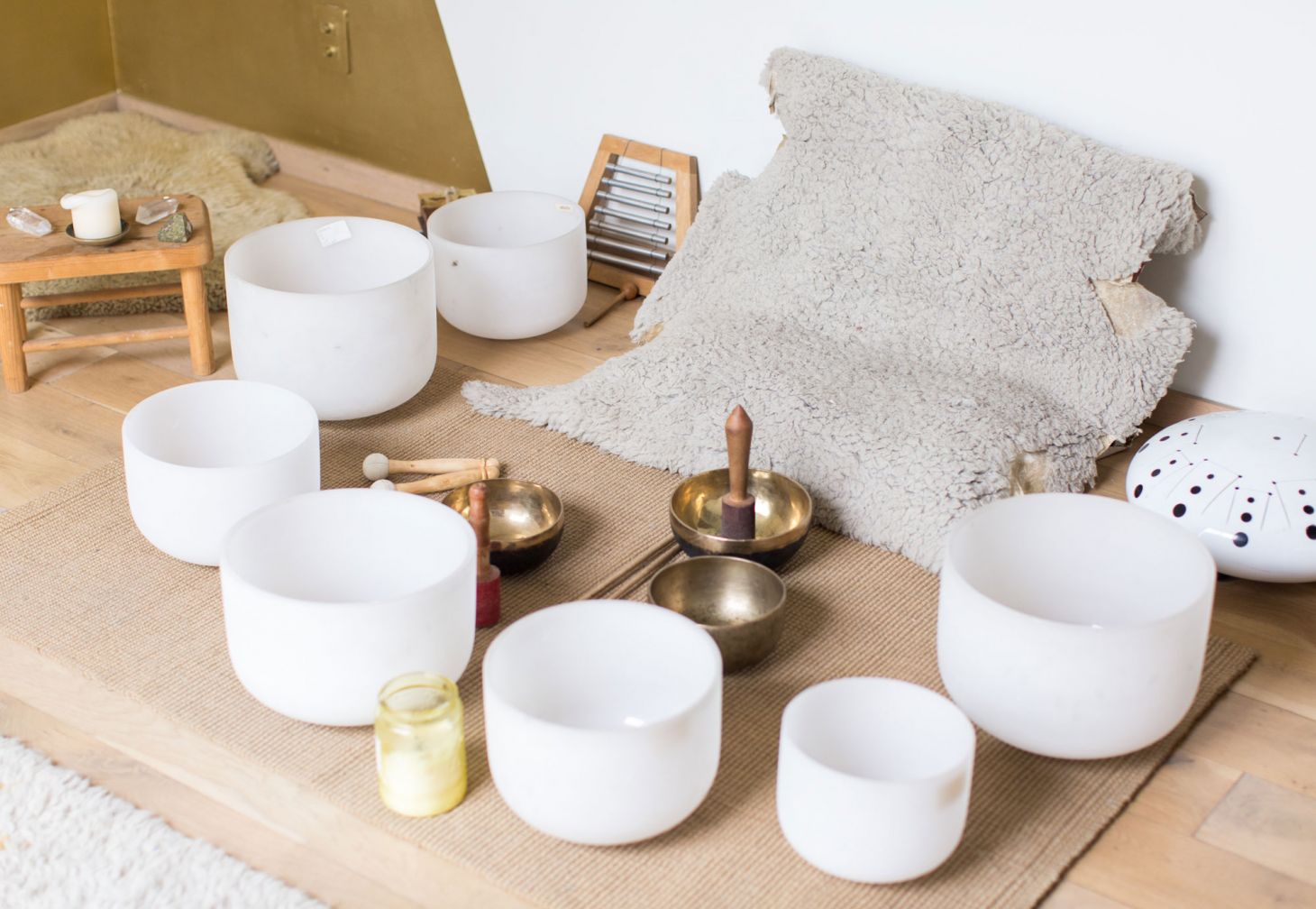 Have you always lived in Mexico City?
I've always moved around quite a bit. I grew up partially in California and have lived for 8 years in London and in the past years spent half my time abroad travelling across Europe, America and Asia.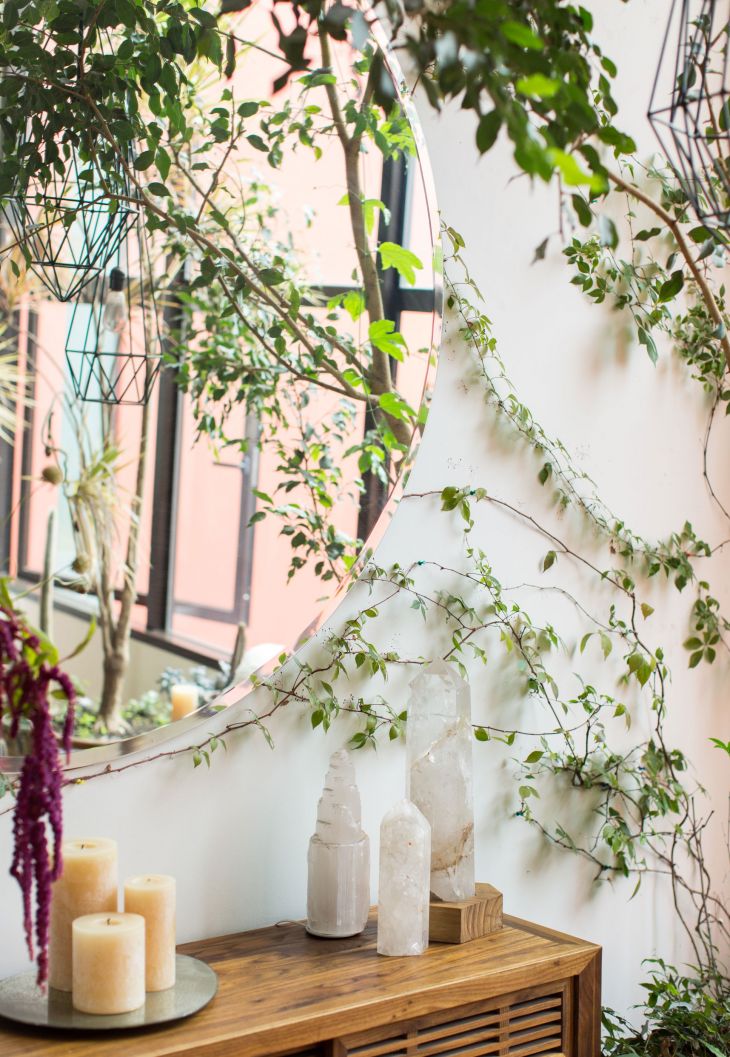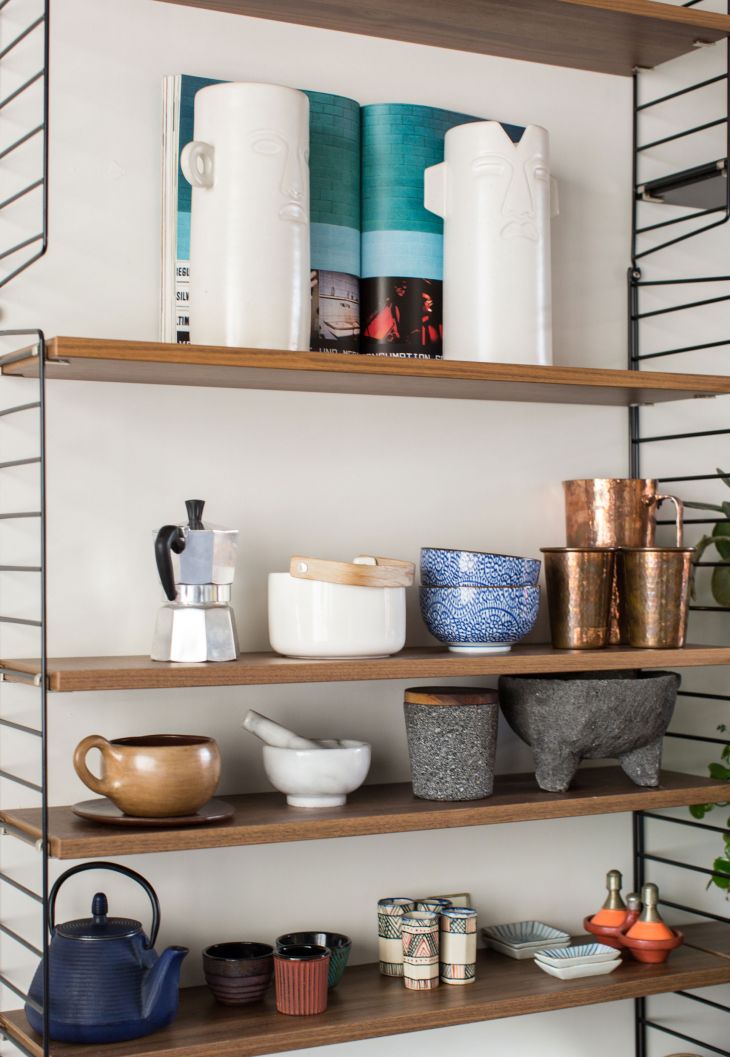 What do you love about your neighbourhood, where are some of your favourite places to go?
I love that you can walk everywhere and that there is a true sense of community. I love to have coffee in Quentin. I love the streets markets on Friday. Walk or skate around my parks, Luis Cabrera, Río de Janeiro. Eating delicious food at Lalo or Thai at Galanga. I love just walking, walking to get lost, there seems to be something new and sweet around every corner here.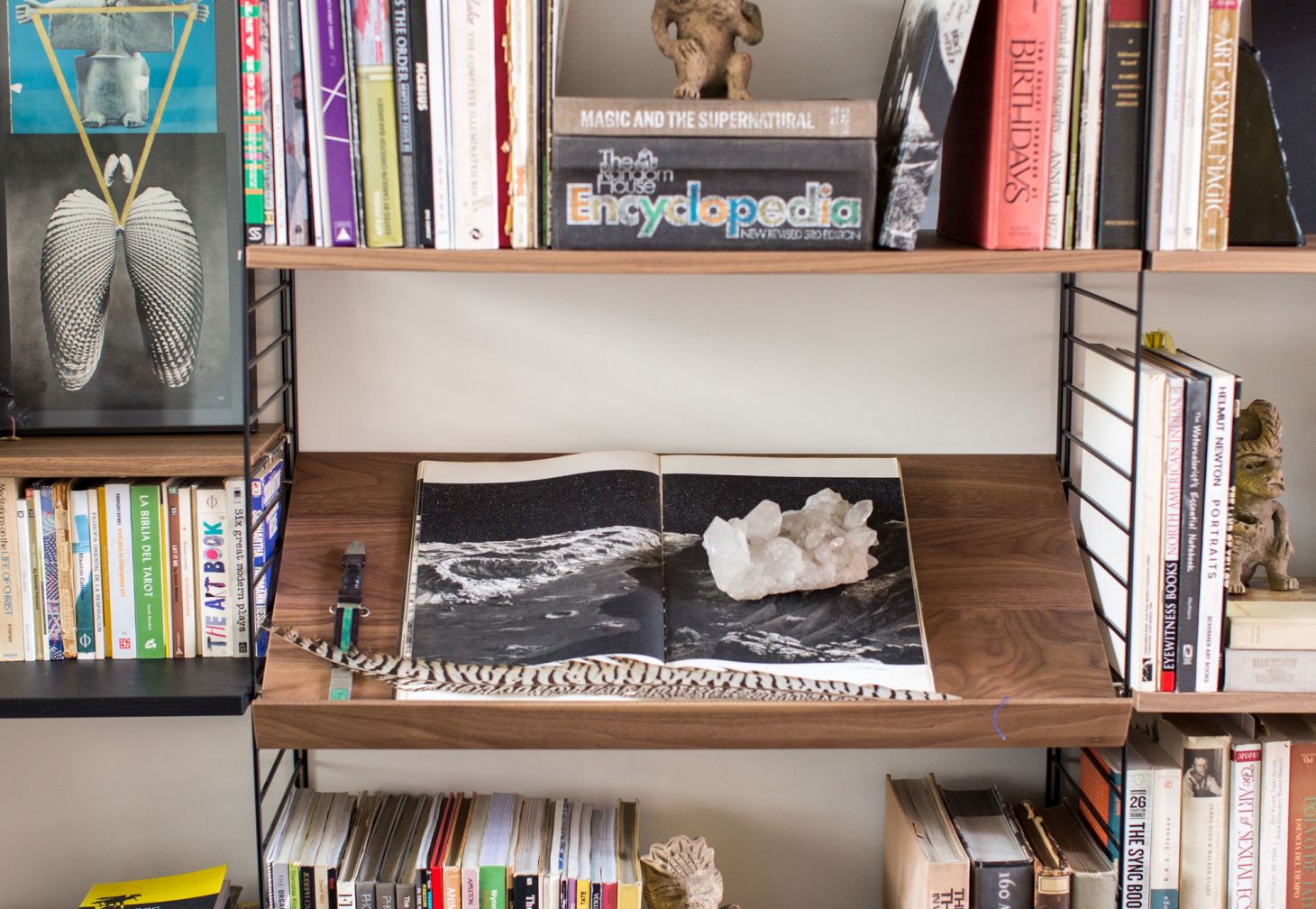 Can you share with us something you read, saw or heard recently that stuck with you?
I recently read a book, 'Reflections on the Art of Living', a Joseph Campbell Companion - what struck me about this book is his emphasis on creating spaces for cultivating inner life. It has inspired me to put emphasis on creating rituals and making spaces that elevate the mind, spirit body. The first paragraph is magic "the privilege of a lifetime is being who you are, what you have to do, you do with play. Life is without meaning, you bring meaning to it."
The first paragraph is magic "the privilege of a lifetime is being who you are, what you have to do, you do with play. Life is without meaning, you bring meaning to it."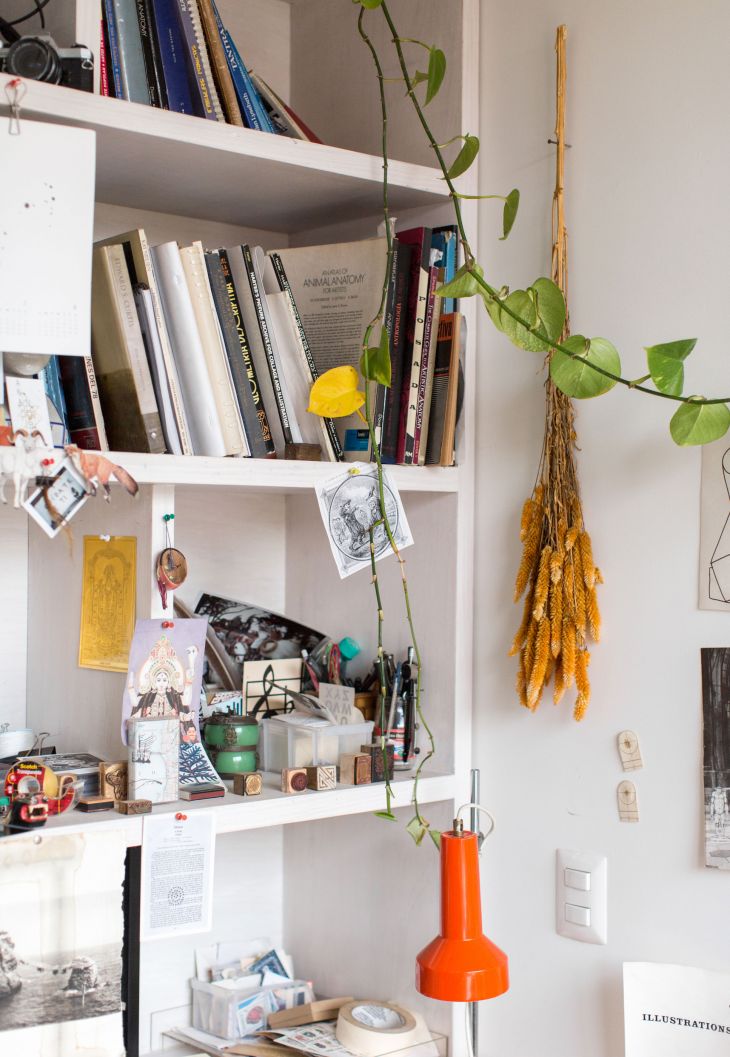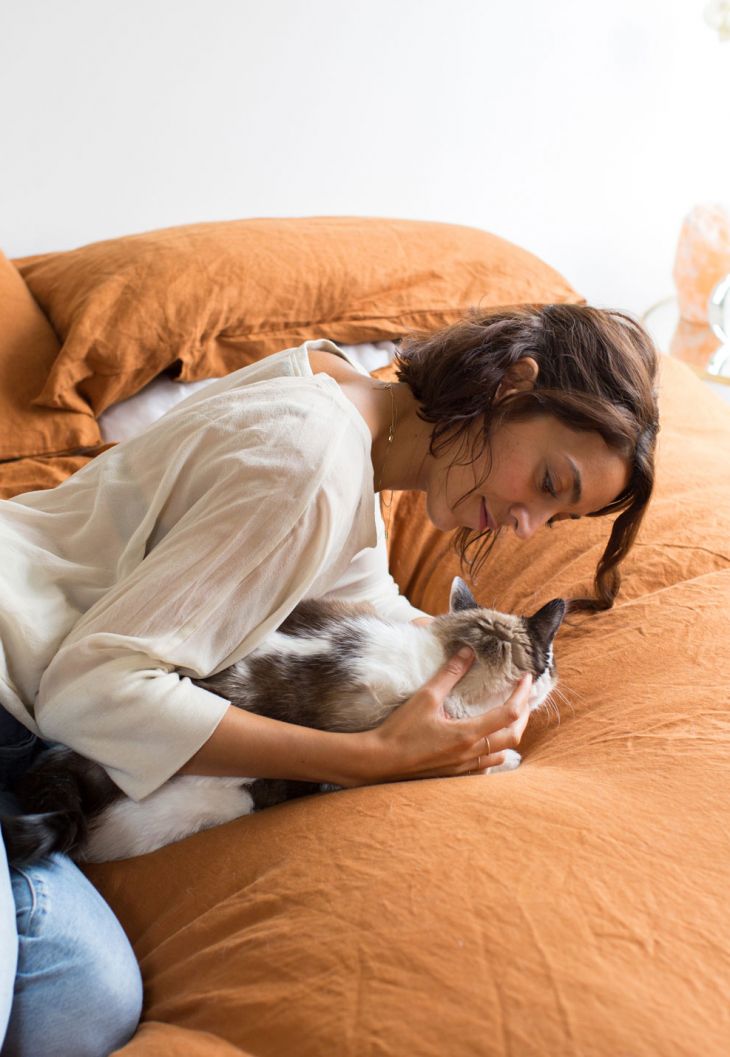 IN BED x Triibe Tobacco duvet set in Ana's home
Do you reference other artists with your work, can you share with us some of your favourite Mexican artists?
Of course, I believe Art is always a reference to something else. I love the classic photography work of Tina Modotti and Alvarez Bravo as well as more contemporary artists like Damien Ortega Ariel Guzik and Gabriel Orozco.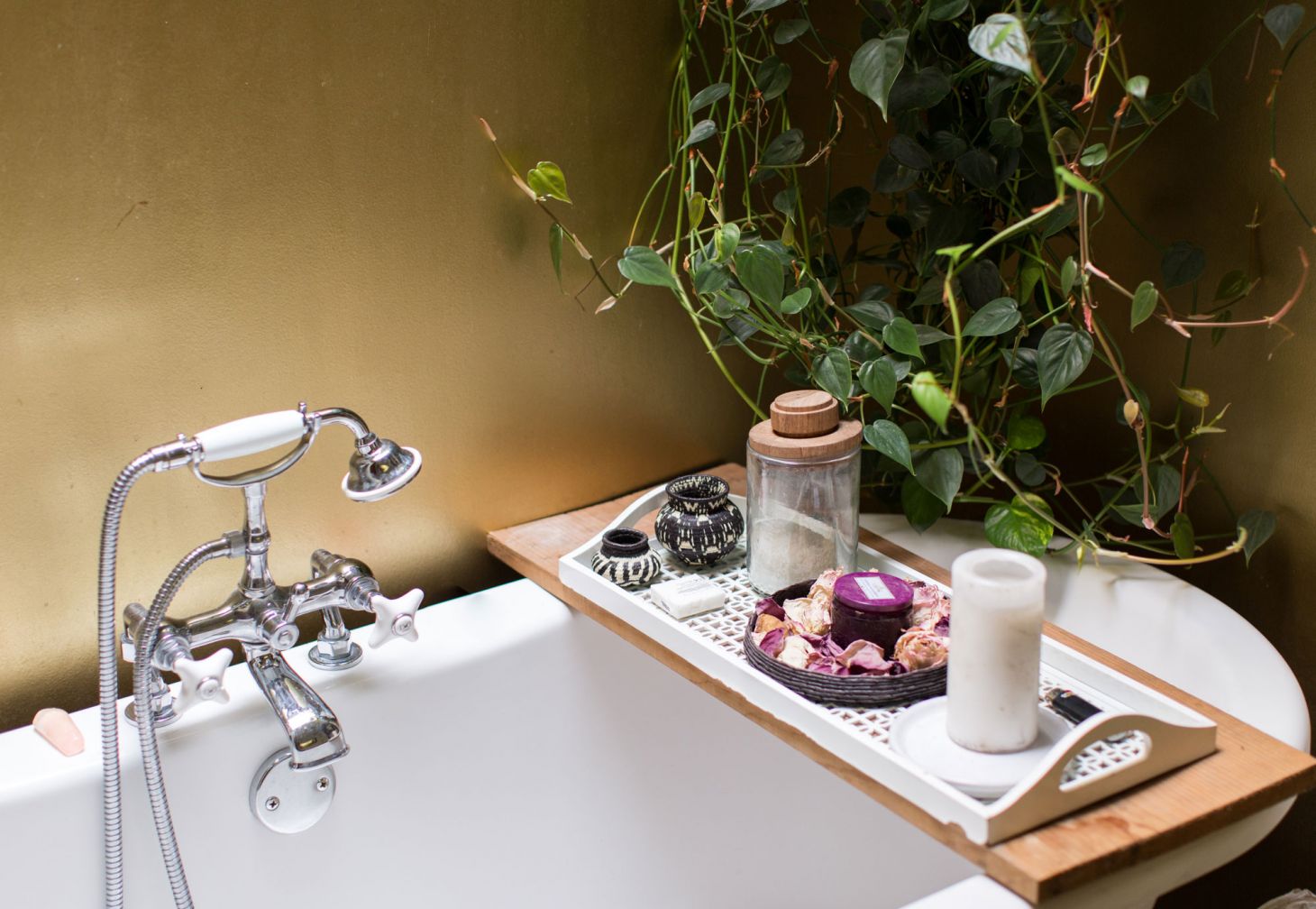 Do you have a morning routine?
I make tea and sit for about 20 minutes with my cat – I play some bowls, write a little and then kick off my day .
Bedtime routine?
Not every night but I do enjoy a good bath time soak as a form of meditation. I burn my candles play some music and it's one of my favourite regular activities ever.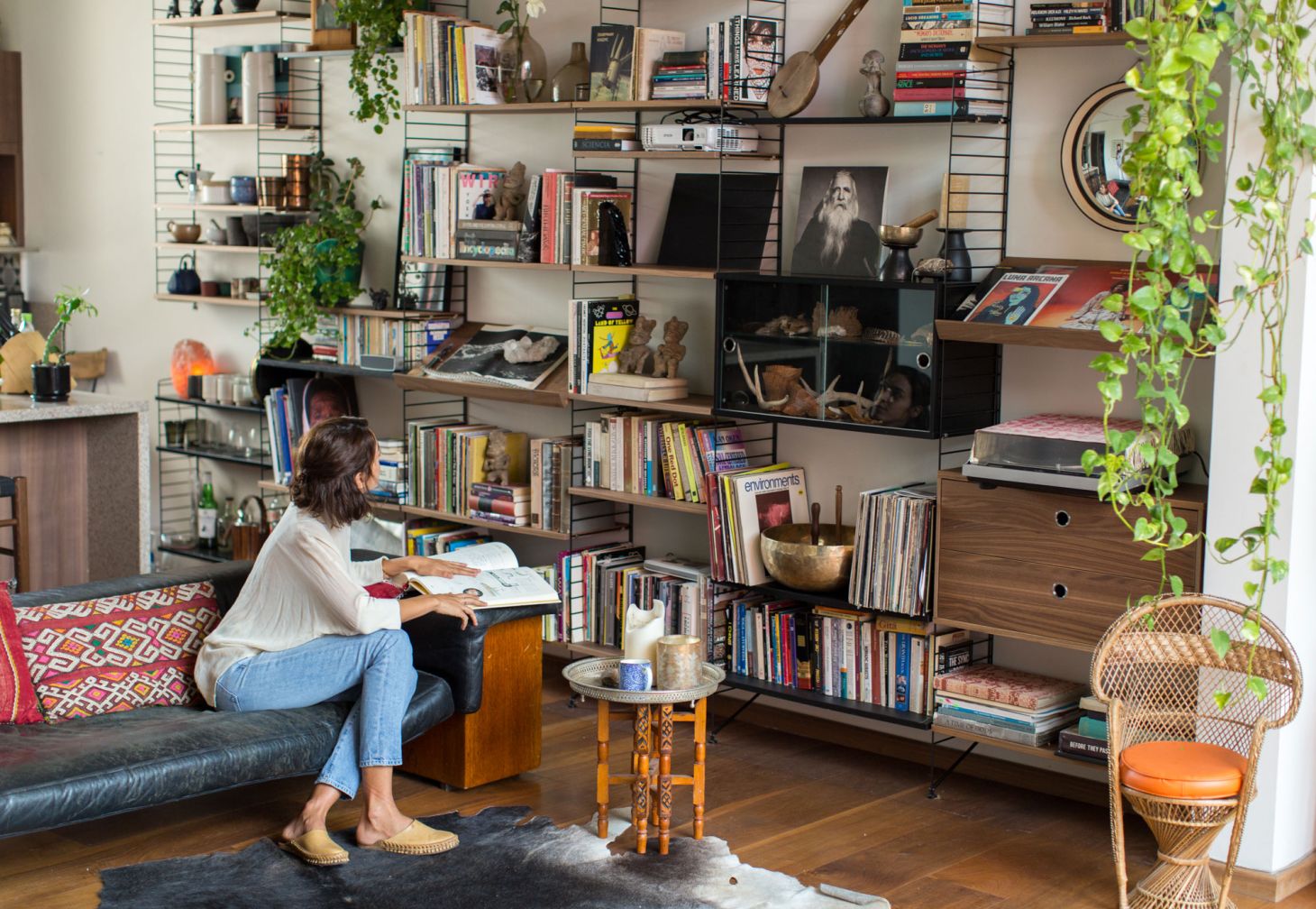 What are you looking forward to this year?
I have big plans ahead, I am looking to build a home by the ocean. It's a big project because I think of it as my temple of creation contemplation. I studied a bit of architecture and am fascinated with design and creating alternative spaces that will host movement and the visual arts. So I'm very much looking forward to working with great architect friends and becoming more off grid. To create a space that will truly shelter my combined passions whilst being enveloped in nature.
Photography credits: