Watch IN BED: While You Were Sleeping
Words by Sophie McComas
In a new series for the IN BED Journal, Sophie McComas shares films about sleep, dreaming & the bed.
"Have you ever fallen in love with someone you haven't even talked to?"
With an unglamorous vintage of 1995 (when bangs were spikey and clothes were extra roomy) and set in freezing Chicago, While You Were Sleeping focuses on Lucy Moderatz, a supple-skinned and rosy-cheeked yet 100% dorky Sandra Bullock.
Insistent on hiding under baggy knits and wallowing in her singledom, Lucy lives alone (plus a token cat) and works collecting tickets in a booth at a Chicago train station. Family-less, she works every holiday, passing the time by crushing deeply on wealthy, successful Peter, played by Sandy Cohen – I mean Peter Gallagher. Despite never having spoken, when glossy Peter is pushed onto the tracks of an oncoming train and falls unconscious – clad in a beautiful camel coat and all – Lucy leaps to his aid, saving his life (and coat) by rolling him out of harm's way. Once in hospital, Peter lies in a coma. Thanks to a combination of Chinese whispers, miscommunication and fool's luck, Lucy is mistaken as Peter's fiancé, and is immediately adopted by his boisterous family; evidently keen on believing what they want to believe. Lucy can't find a way to explain the mix-up amidst the family's grief, and so sticks to the story.
Mix all this with a twinkly Christmas setting, the entrance of Peter's steamy, lumberjack-esque younger brother, a sleazy neighbor, Peter's actual fiancé and a few flirtacious glances and the whole thing implodes, all while Peter lays blissfully unaware, comatose in his hospital bed. The whole sloppy mess just hooks you in. This poor gal digs herself deeper and deeper into this lie until she can't dig herself out. The thing is, it's actually a bit believable. She's so charming – and so lonely – that you can't help but feel for her. You end up heaping your hope upon her, wishing she'd get the guy and find a way out of this tangle.
It's cheesy as Easy Mac, but it's as sweet as apple pie. Settle in for a dorky girl rom-com at its finest, with an ultra '90s filter.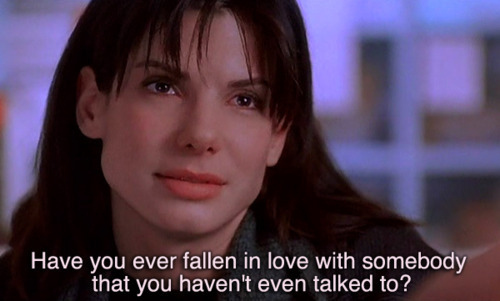 __