Watch IN BED: Paterson
Words by Shana Chandra
"Awesome. A bus driver that likes Emily Dickinson"
Each day, Paterson's quiet title character, played with dimpled charm by Adam Driver, adheres to the same routine, beginning in the same place we all do; our beds. By some internal clock of unseen force, Paterson is propelled into waking life within fifteen minutes of six o'clock; sometimes five past, sometimes ten. Although Groundhog day in spirit, Paterson has no alarm clock to smash, nor Bill Murray's angst to do so. Instead he kisses his girlfriend, Laura (Golshifteh Farahani). Often she'll tell him her dreams. He has a cup of coffee with cereal, and writes a few lines of poetry. In this way get to know his rhythm, his routine and his rituals. Director, Jim Jarmusch is no stranger to using his camera to track the trivial of the everyday in his character driven films, and Paterson, in following the adventures of a bus driver/poet and his happy marriage (a rare sight on screen) is no different.
Like all of Jarmusch's characters, Paterson has his quirks; he rejects technology, choosing to write with pen and paper. Laura's insistence for him to photocopy his poems and send them out into the world doesn't phase Paterson, he's happy in just writing them, as he is driving his bus - no tortured artist here. In contrast to Paterson's contentment, is Laura's excitement to fling herself into her next vocation, whether it's making cupcakes to sell at the farmer's market or learning her Harlequin guitar to become a country-singing star. Although categorised as a drama, moments of chuckling happen frequently, and the tenderness between Paterson and Laura feels real in its alternating romance and discord.
[clear]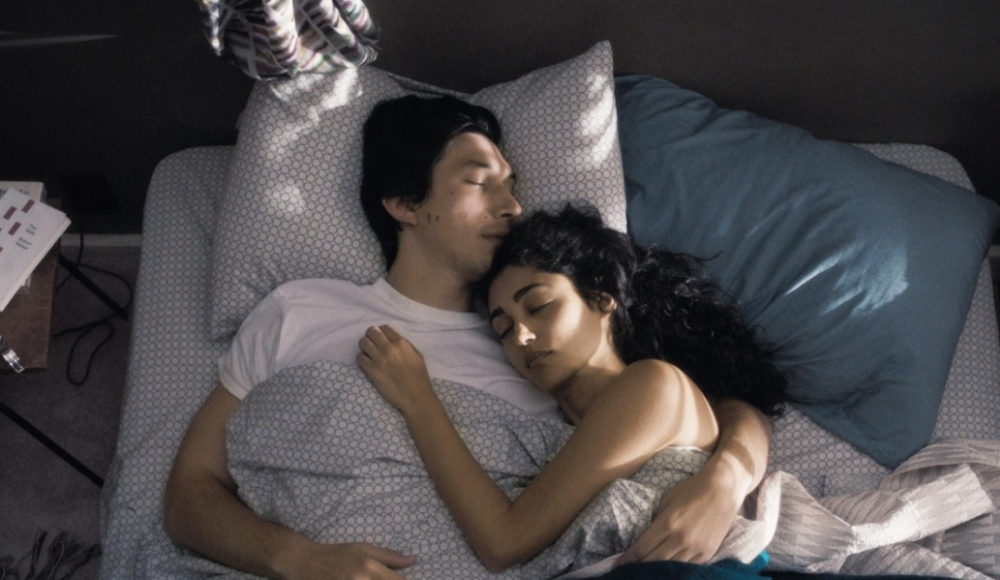 Despite the 'ordinary', a sense of karmic co-incidence pervades Paterson's life. He lives in Paterson, New Jersey, a town twinning with his own name. After Laura dreams of them having twins, he begins seeing them everywhere. He starts meeting other poets too - a rhymer at the laundromat, a young girl on the street who reads him verse and a Japanese business man obsessed with William Carlos Williams, his own favourite. Small coincidences others wouldn't notice, Paterson does. As a poet it's his job to do so.
Like the cyclical time it portrays of each day in his life, revolutions are seen everywhere in this movie; in the turning hands of Paterson's wrist watch, the black circles his girlfriend Laura paints on curtains, the o's of the cereal he eats and the twists of the steering wheel of the bus he drives. Here, time is nothing to race against, but something to flow with as Paterson does. In doing so Jim Jarmusch explores the minutiae of everyday life, the smaller moments that are no less vital to our bigger ones.
[clear]