The Meadows by Merchant Road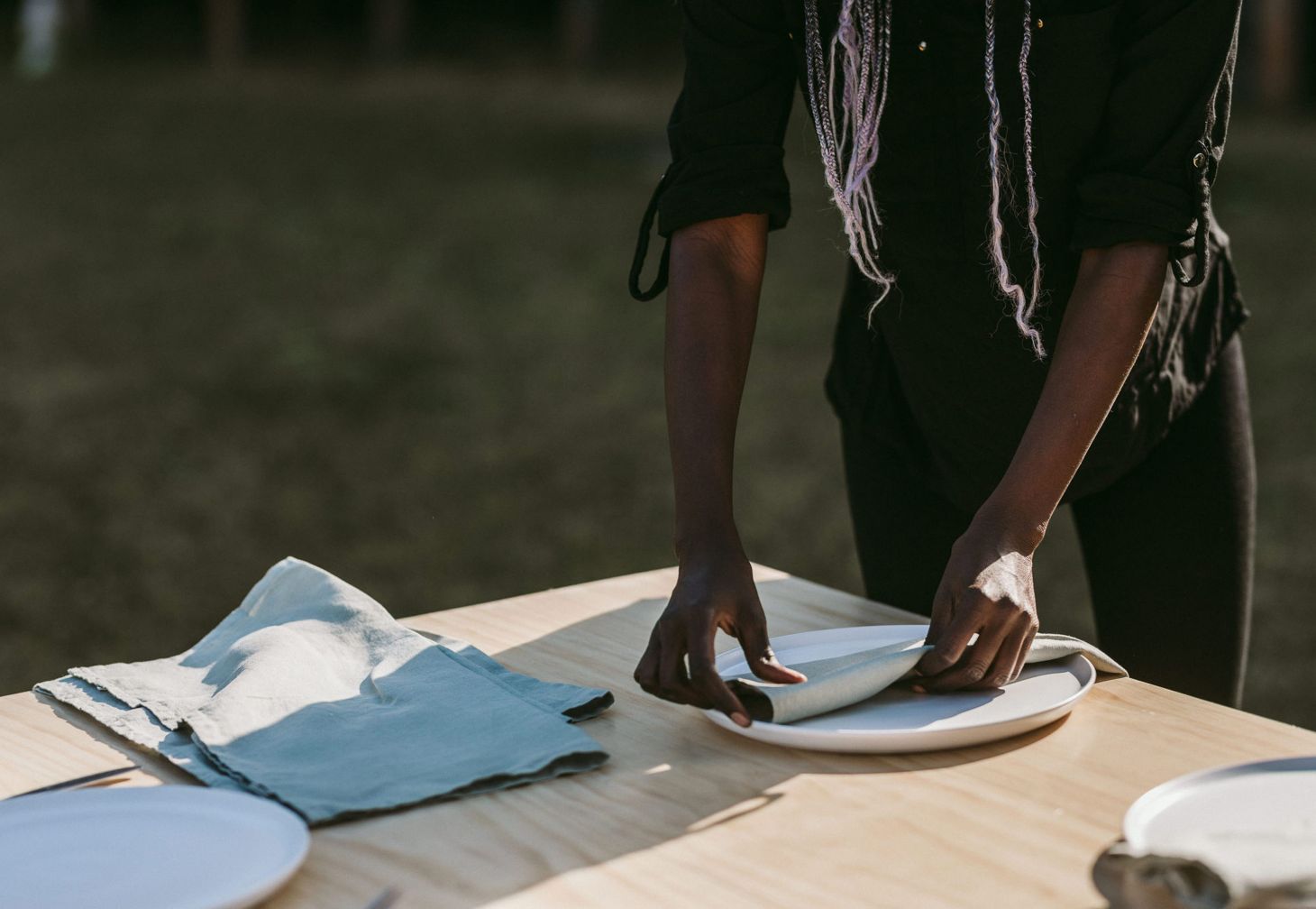 The Meadows: a feast in a field, was the first of a series of dinners that our friends at Merchant Road are running in beautiful outdoor settings across Victoria.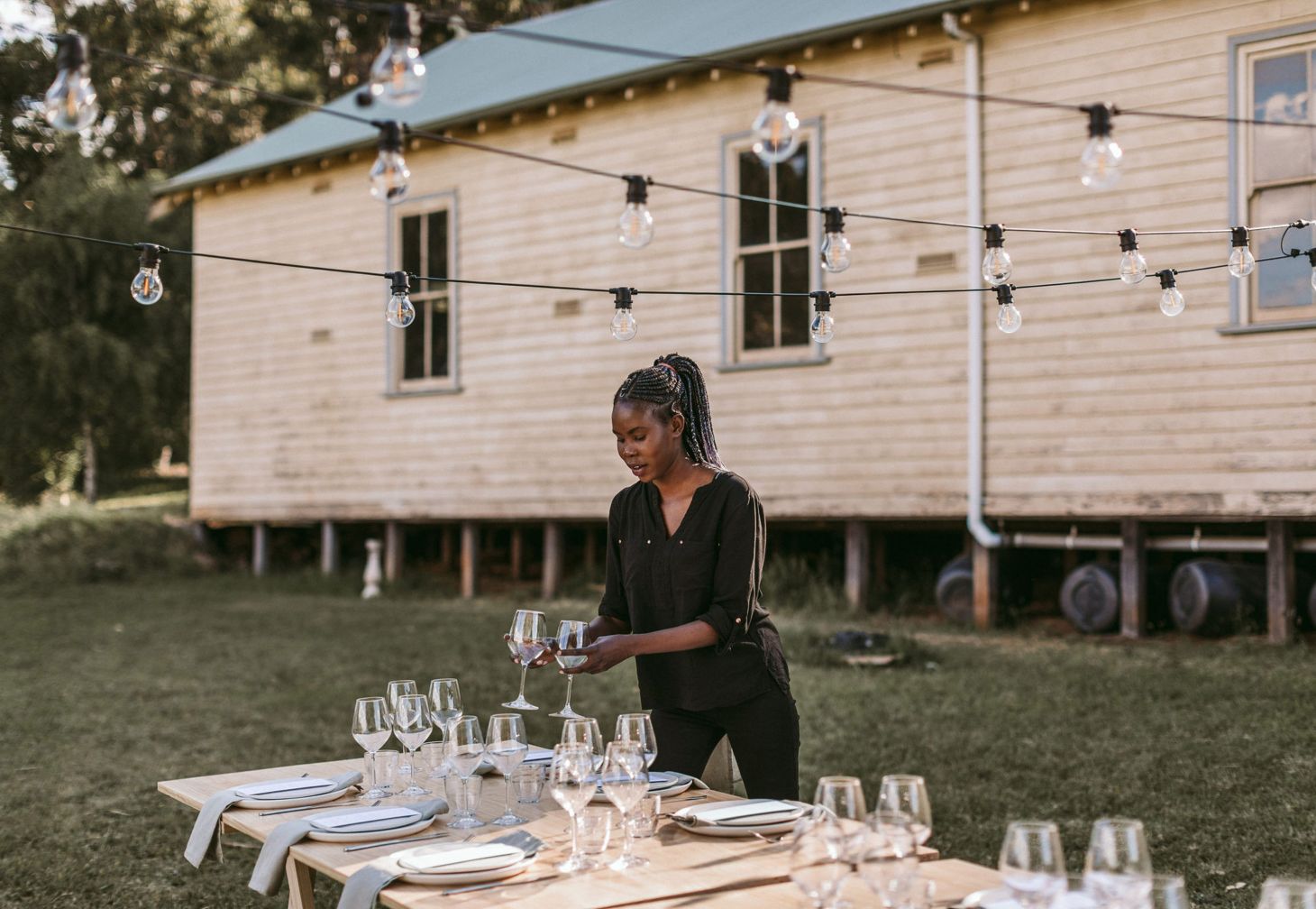 Nickita, before dinner.
For each dinner, the menu changes - designed always to celebrate local produce and wines. This series is part of their vision to scale their hospitality training program, which is run for women from refugee backgrounds, who face barriers accessing the mainstream labour market in Australia.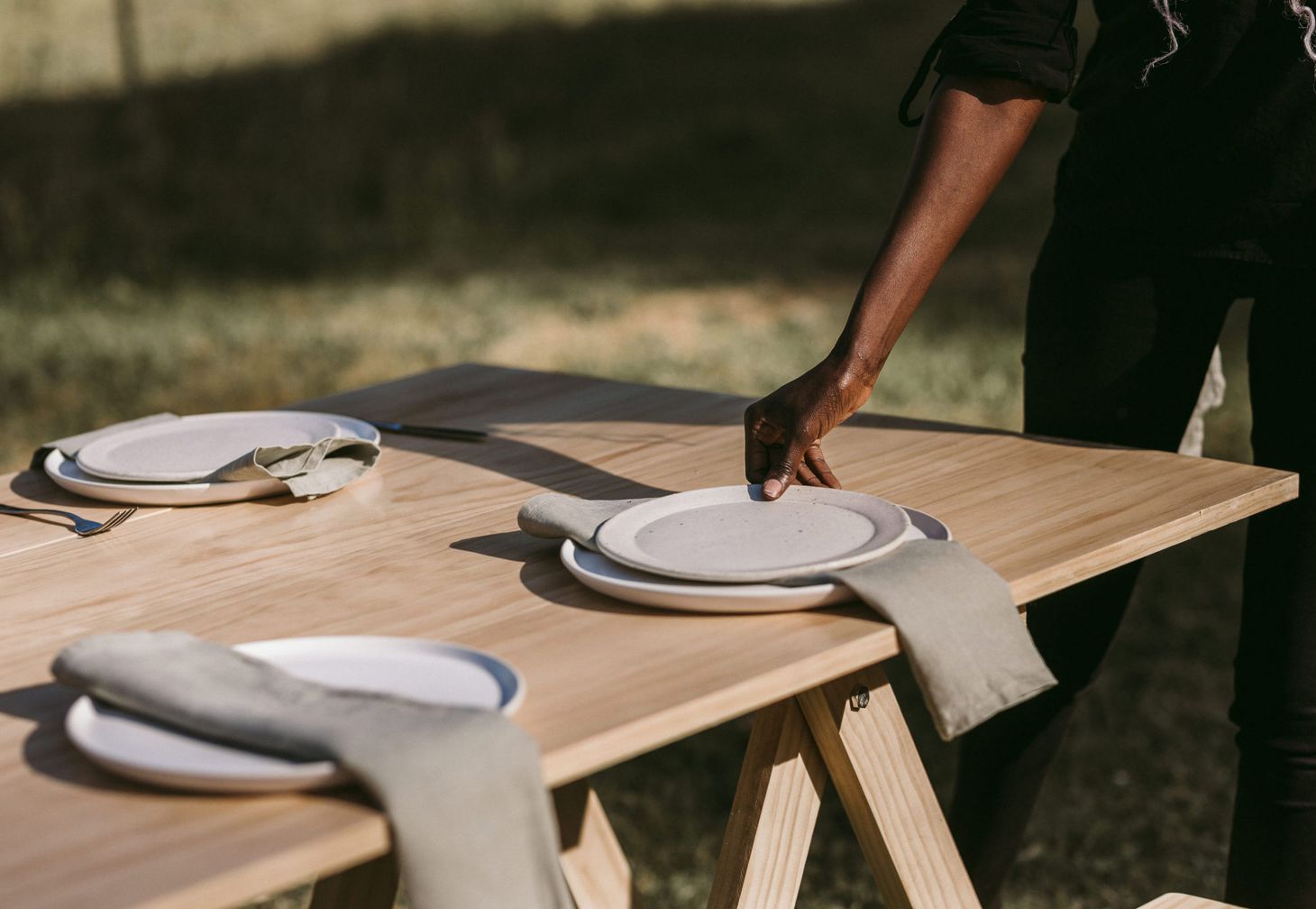 The Meadows
took place in a field in Macedon. With In Bed napkins in stone as part of the table setting.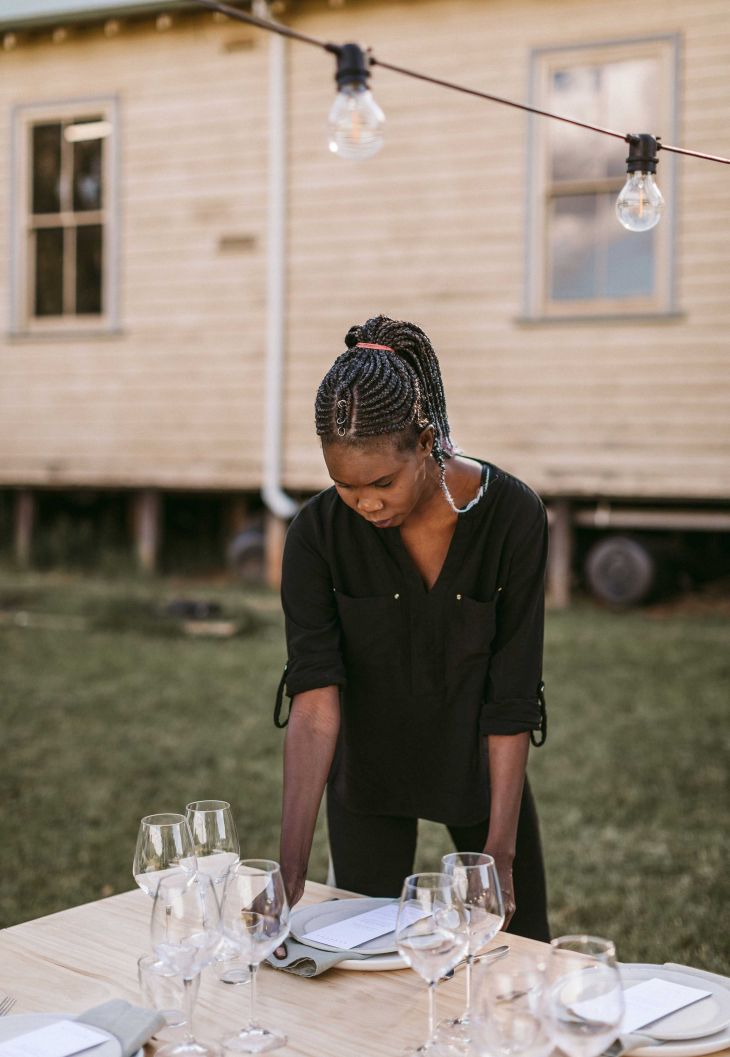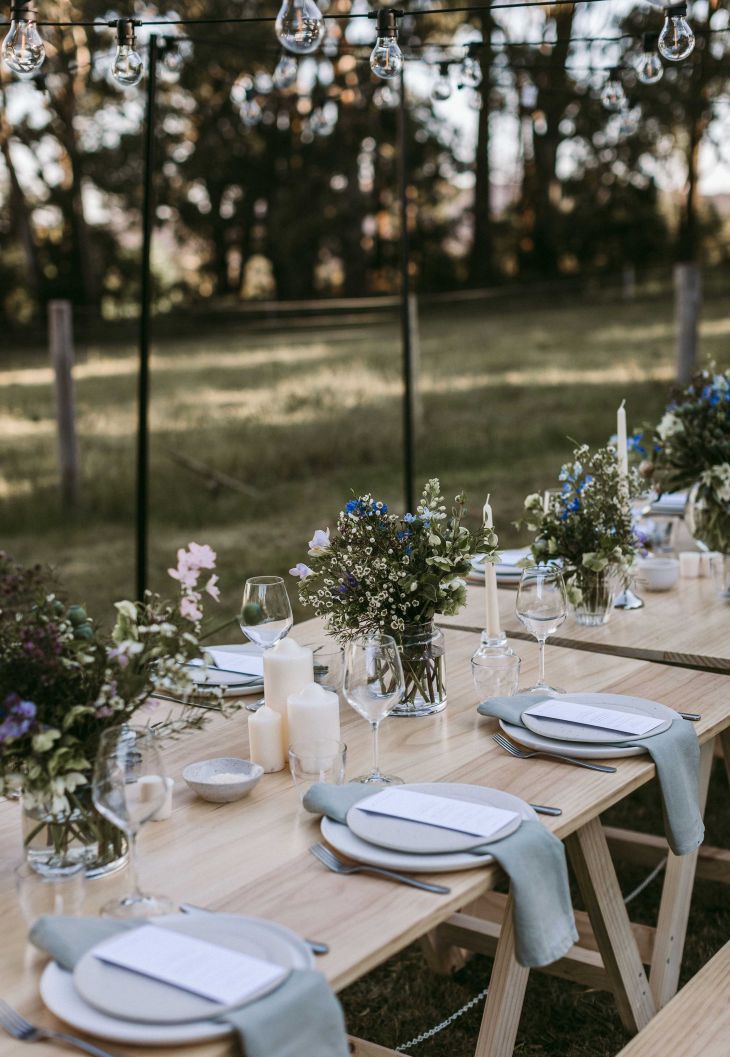 Merchant Road offers training in hospitality basics, wine knowledge and flower arrangement.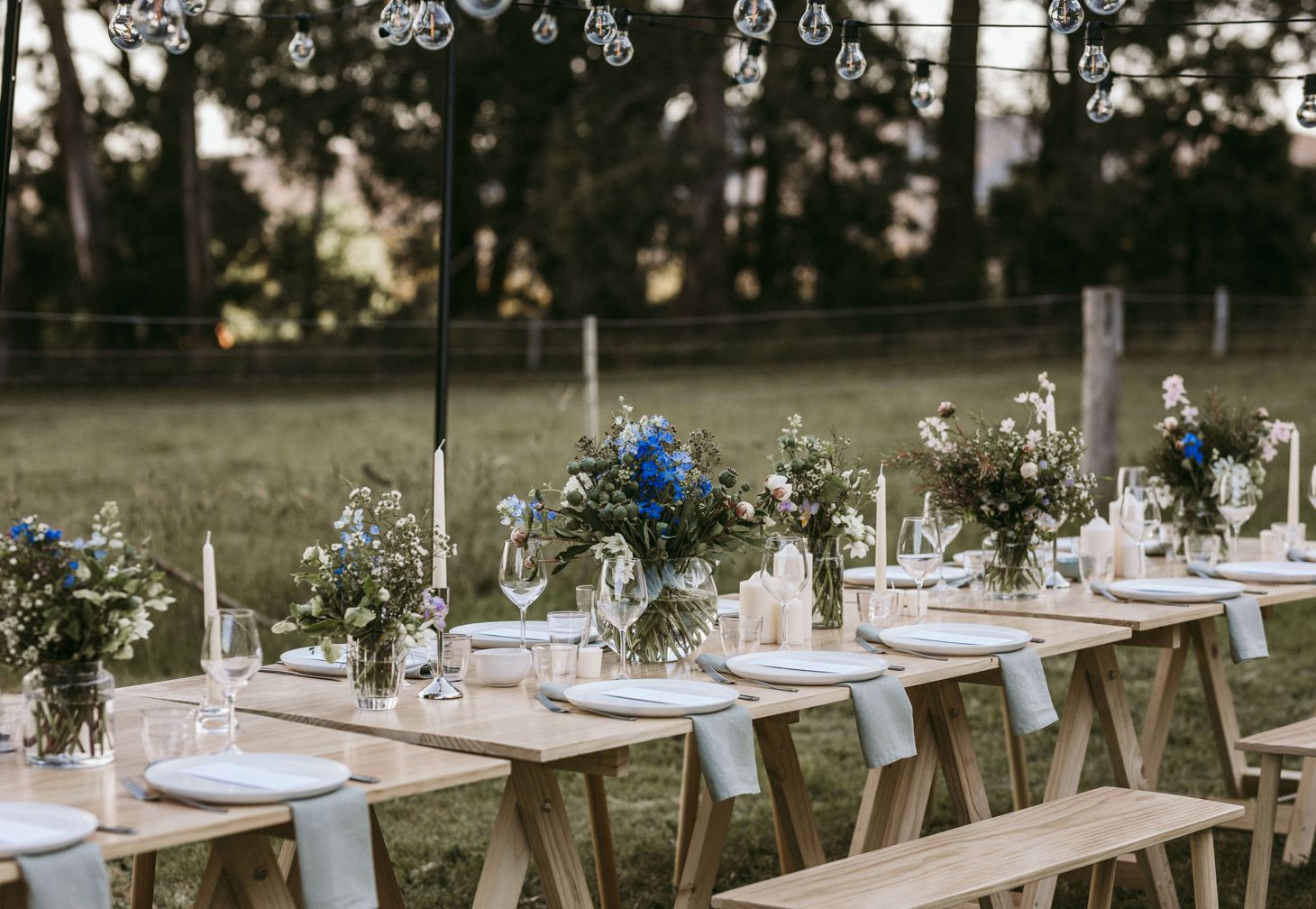 The smaller, speckled, side-plates were loaned from Wingnut and Co. Floral arrangements by Jane Marx, all flowers were grown locally.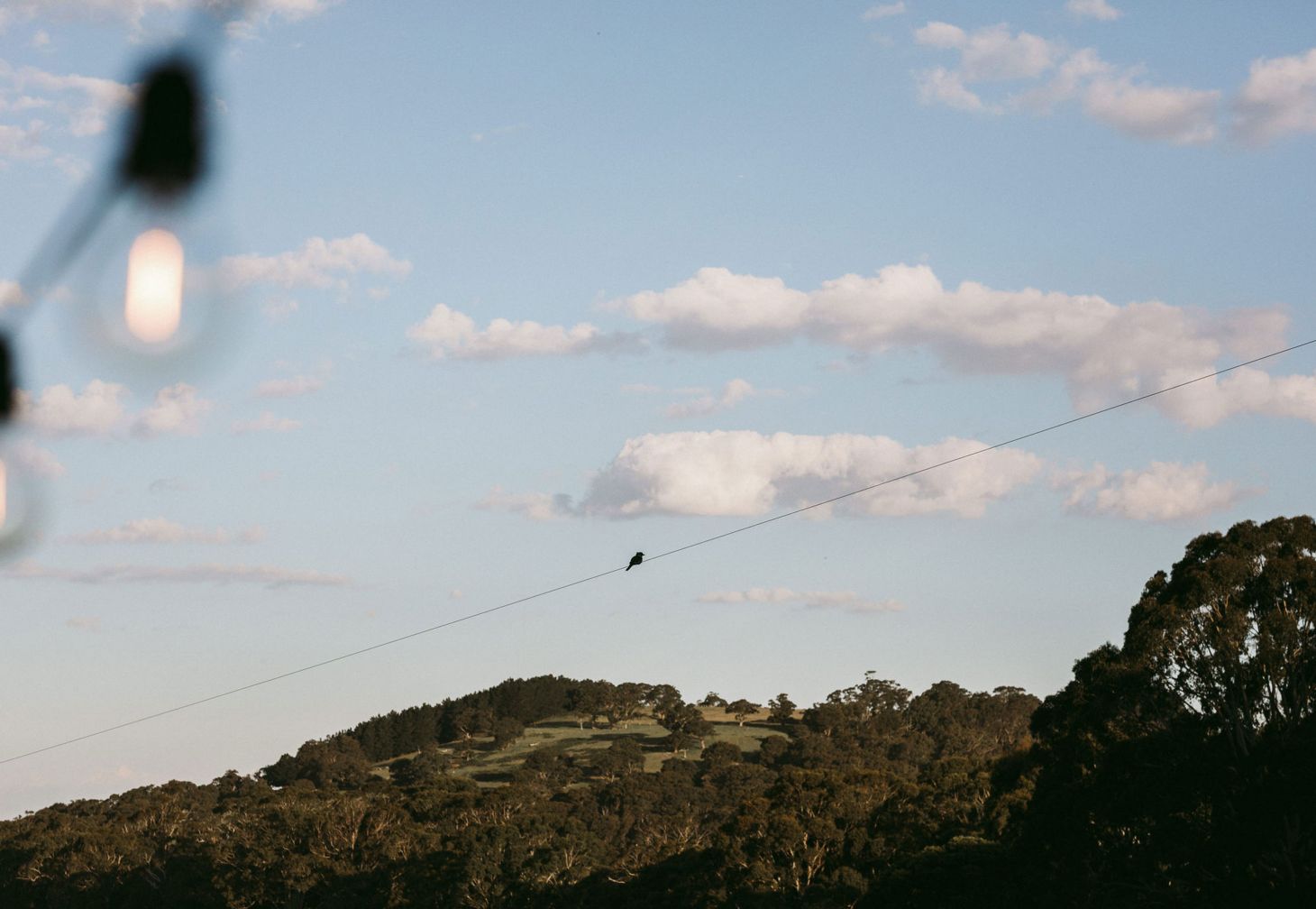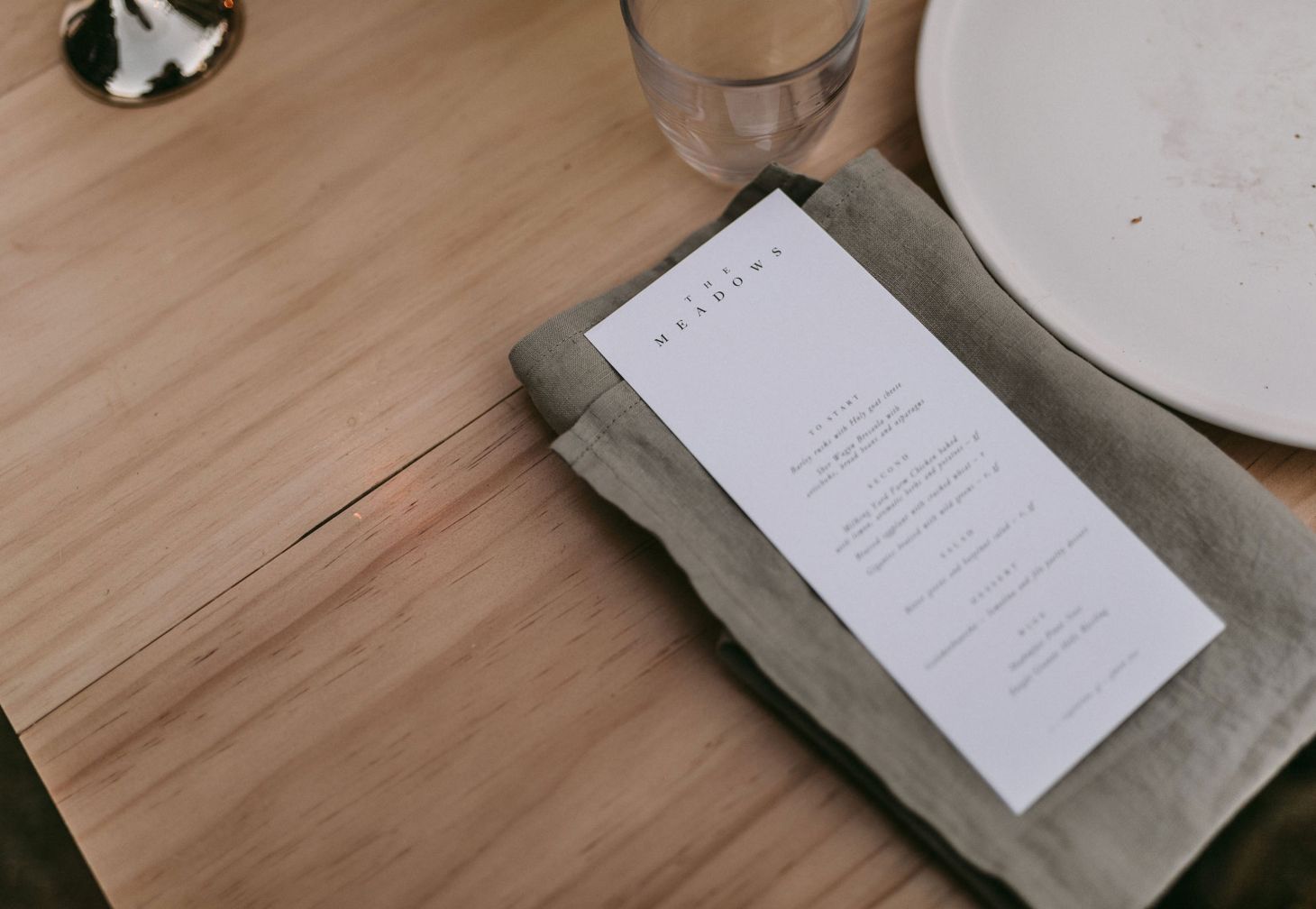 The menus were designed by Liz Cosentino and all furniture was handmade by Francois Marx.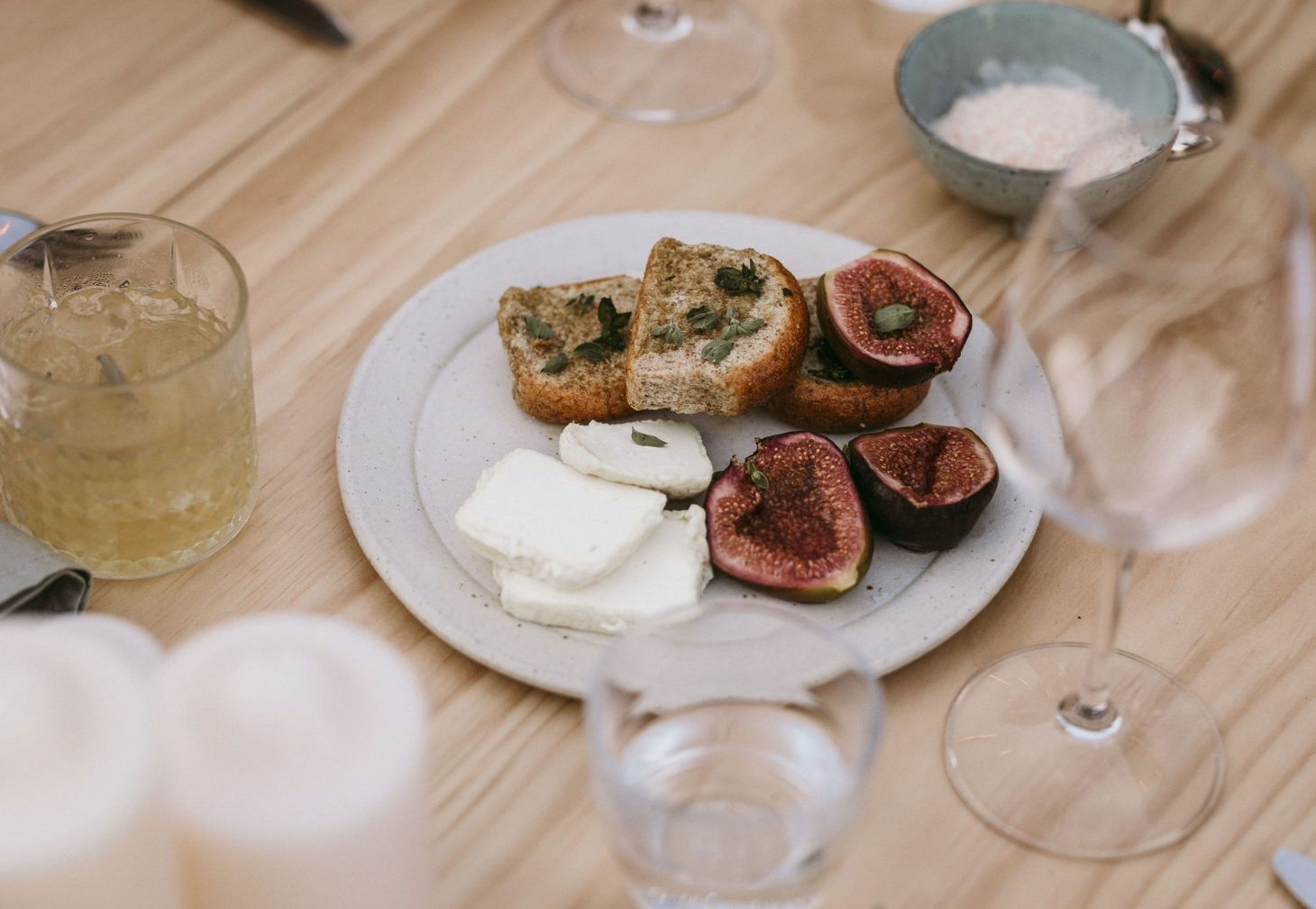 Merchant Road works closely with local producers to source the best produce each region has to offer.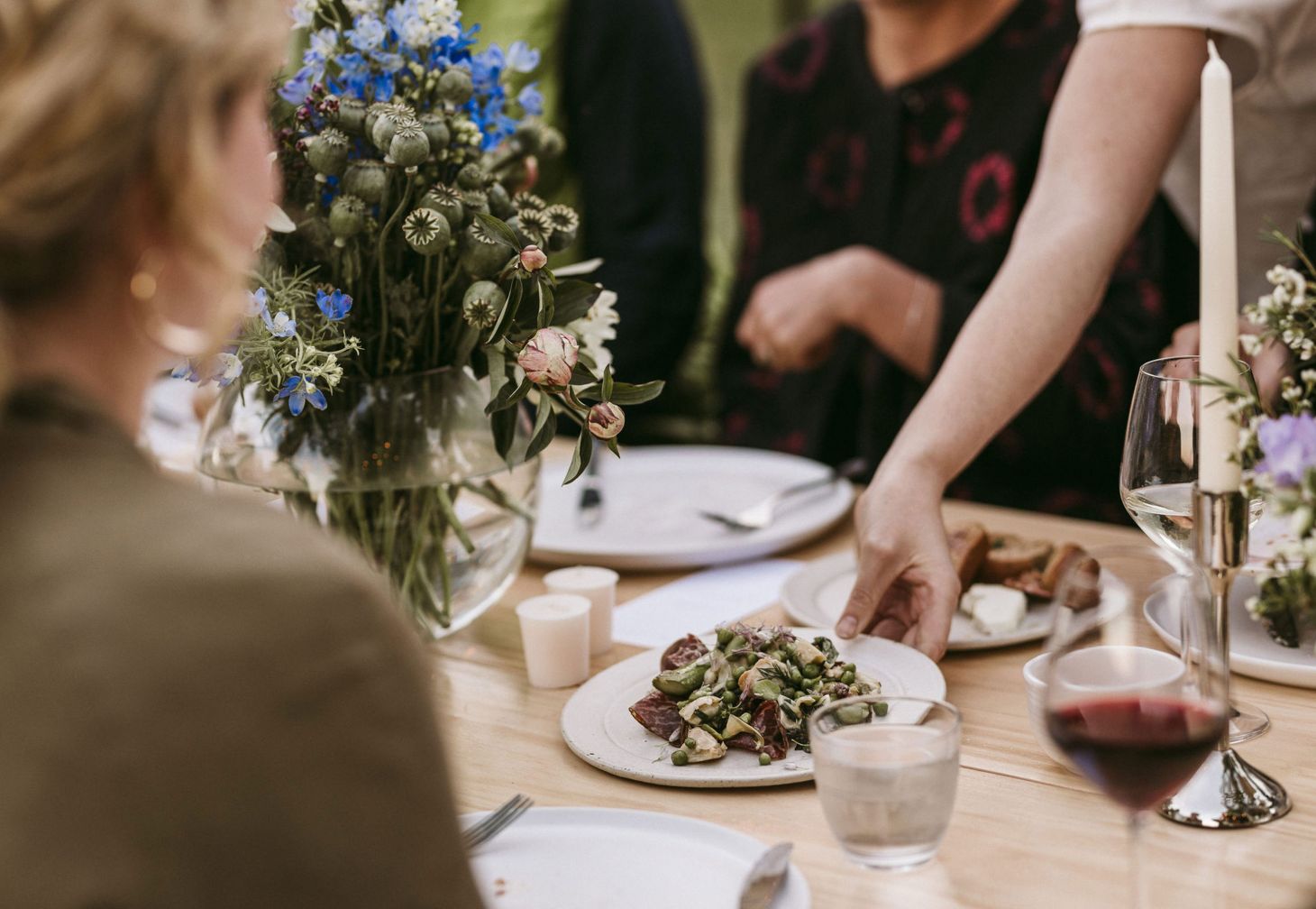 Sher Wagyu Bresaola with artichoke, broad beans and asparagus.
Ella Mittas wrote and executed the menu, which was inspired by local, seasonal produce including chicken from
Milking Yard Farm
and
Holy Goat Cheese
. The wine was local, sourced from
Shadowfax
and
Granite Hills vineyards
.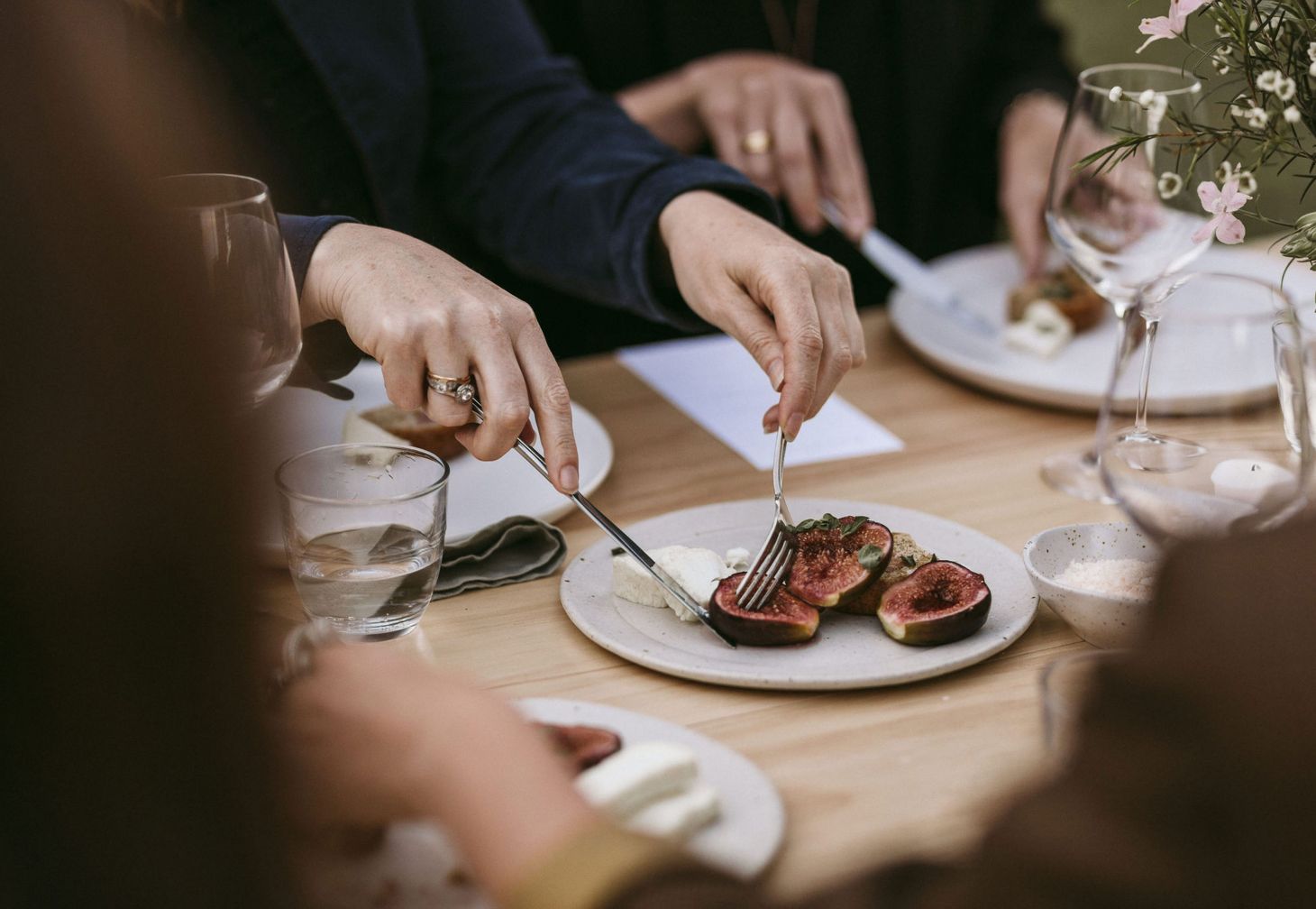 Figs with Holy Goat's cheese.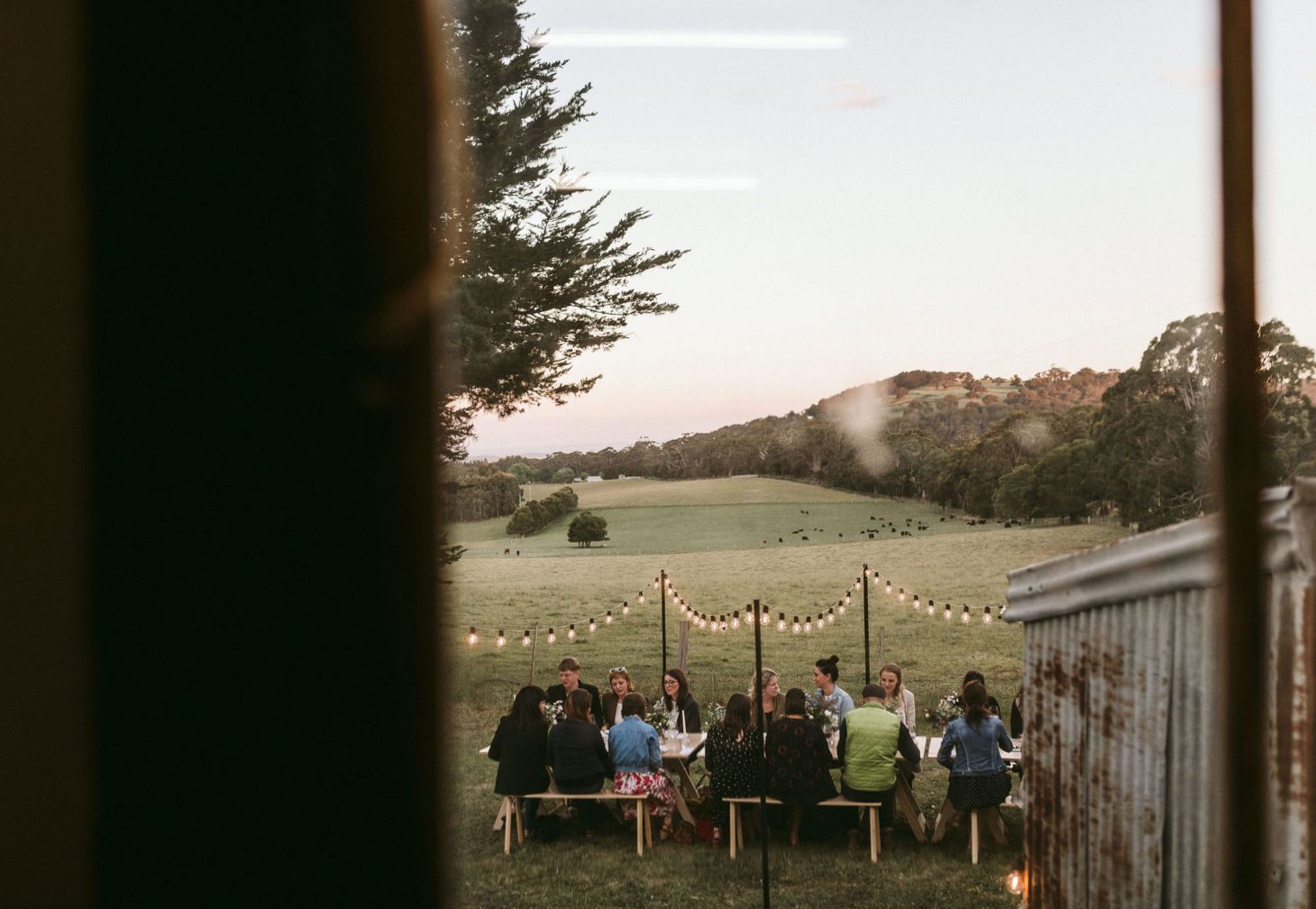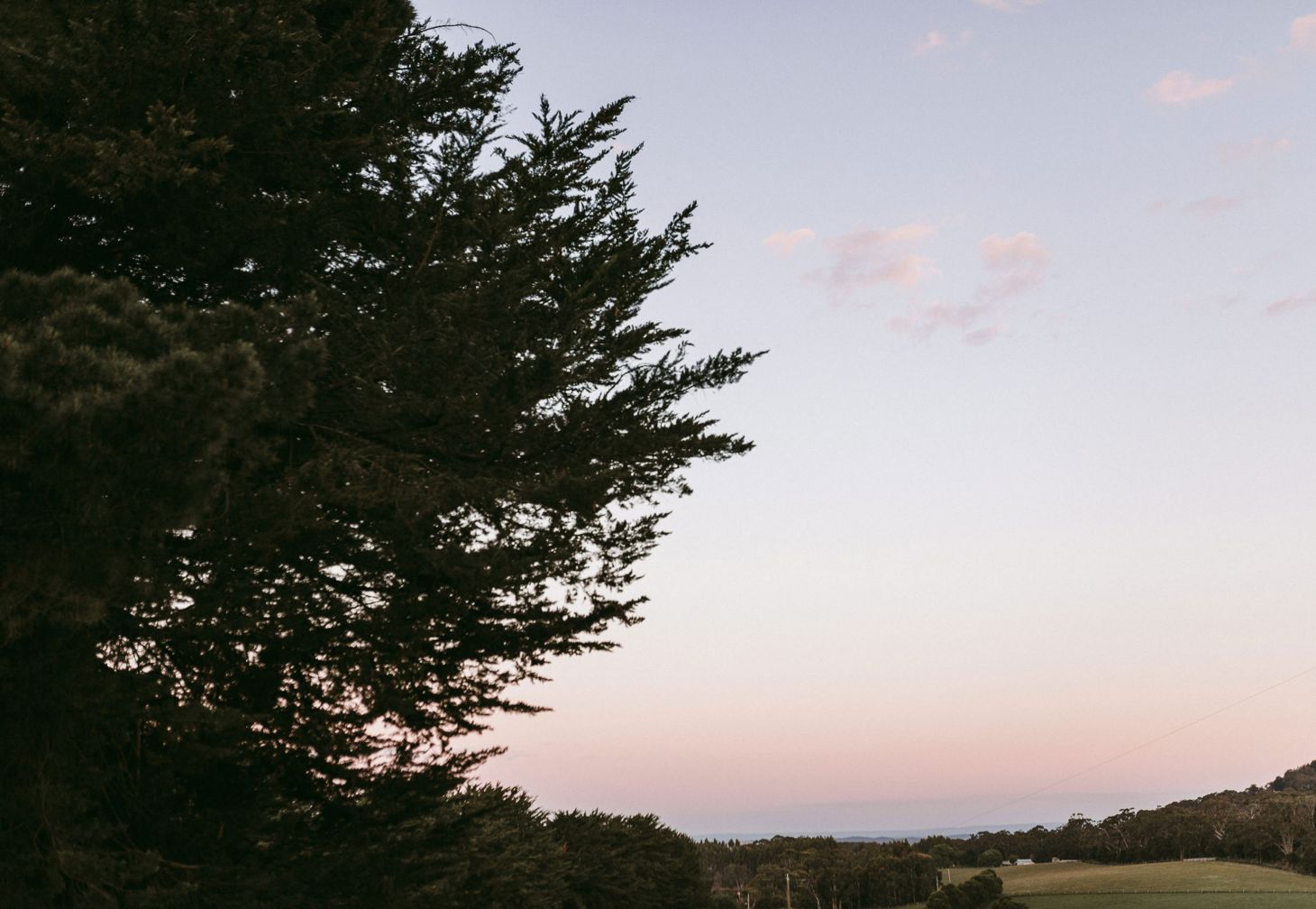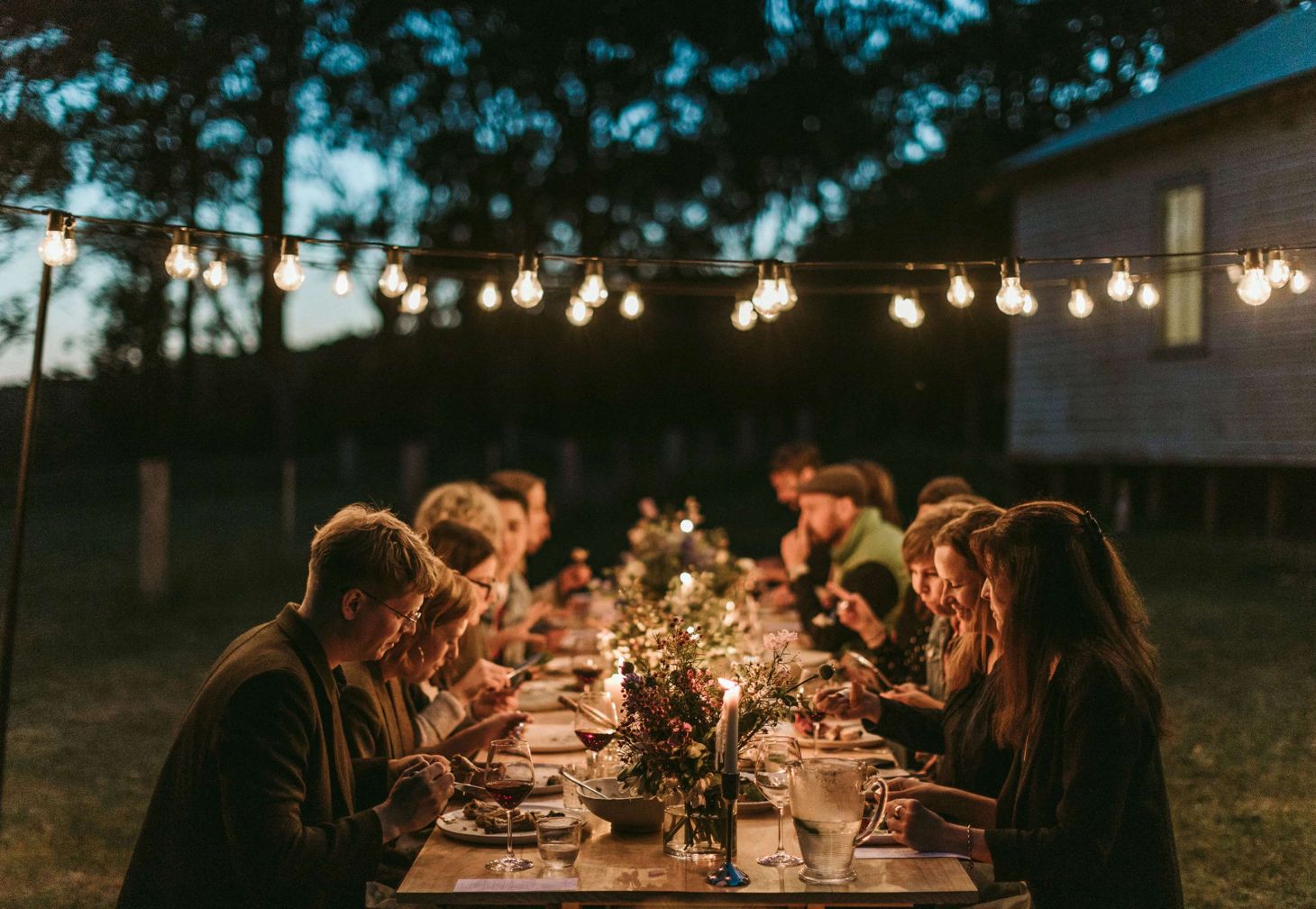 Guests enjoying their meal at sunset.
Learn more about
Merchant Road's work and events here
.
@merchantroadmelb