Sarah Trotter, Parkville, VIC
Images by Tasha Tylee
Sarah Trotter is the Director of Hearth Studio, an interior architecture and design practice in Melbourne. Whether it's a residence, bakery or office space, Hearth's approach is always highly considered, multifaceted and resourceful with a focus on honesty of material. She lives in a 1970s apartment in leafy Parkville with her partner Jason Scheltus, co-founder of Market Lane Coffee and their two year old son Henk.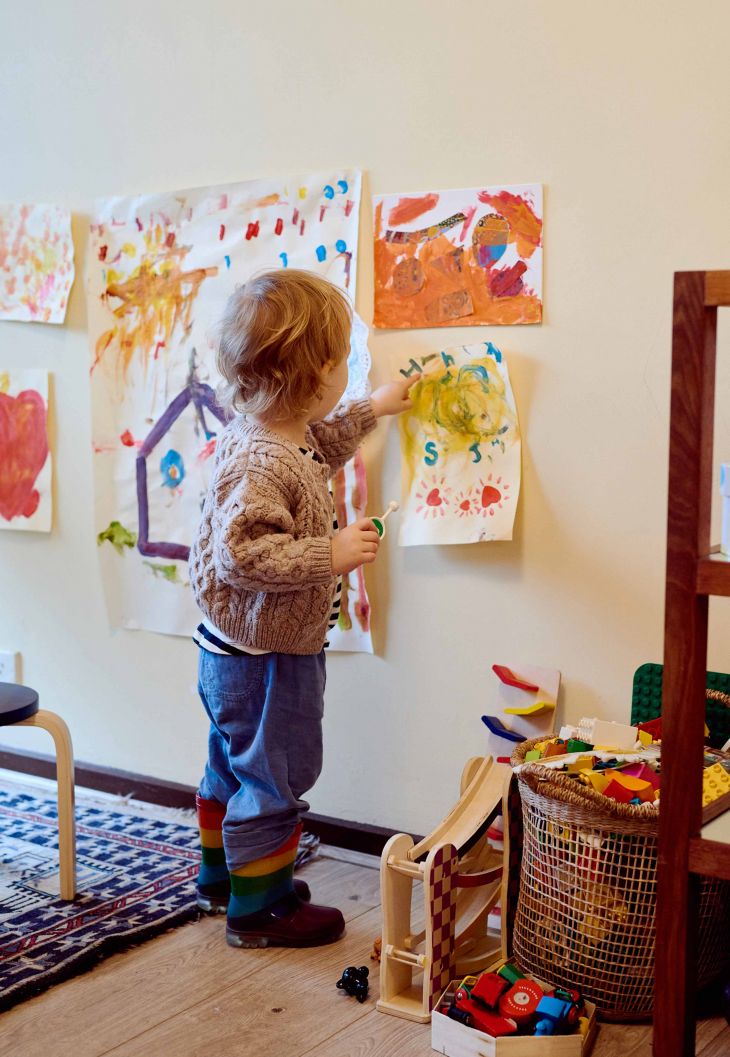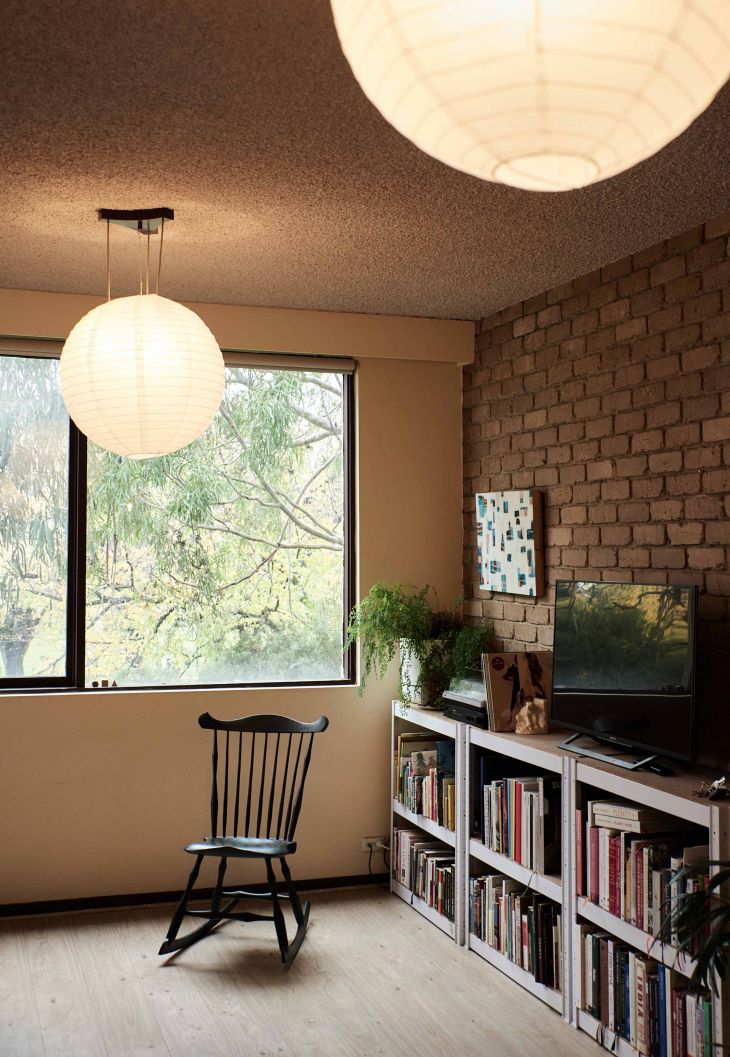 Rundell and Rundell rocking chair - a treasured gift.
"We've been living in this apartment for a year and a half, it is an incredible - almost original condition - 1970s two bedroom apartment in Parkville. At 90 square meters, which is so generous for apartment-living in Melbourne. This is one of those apartments that gets handed on from friend to friend -
Imogen Pullar
and
Esther Stewart
were here before us. We have views to the treetops of Royal Parade and Princes Park and all the rooms have north-facing windows, making each room filled with light. We also have a view to Nocklofty - a heritage home flanked by my favourite eucalyptus trees in Melbourne, on the corner of The Avenue and Royal Parade."
This is one of those apartments that gets handed on from friend to friend.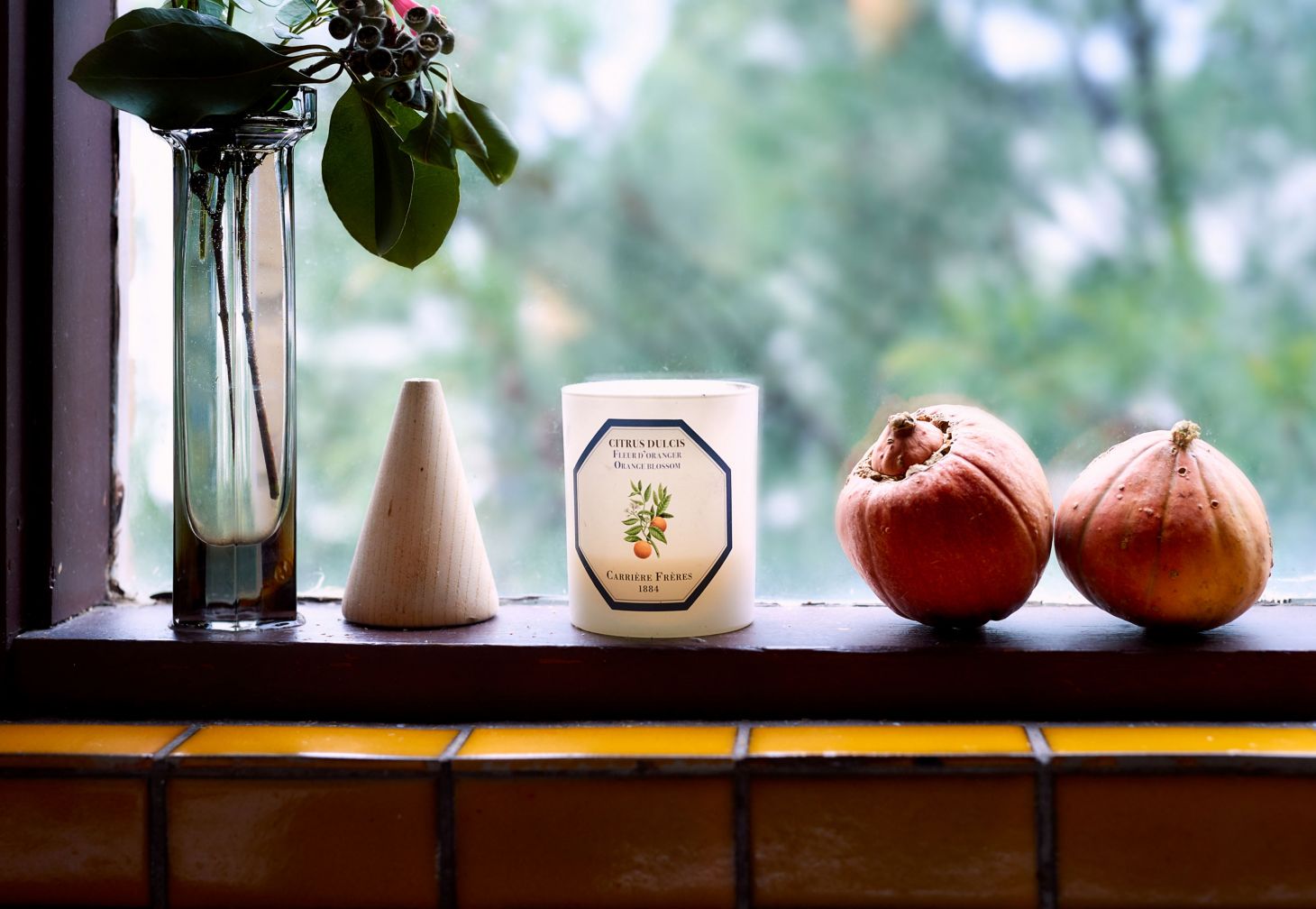 "When you live in an old rental apartment like this, there are plenty of things that drive you mad! But you learn to love the quirks and there's nothing like the orange and brown combination in the kitchen, and the exposed blonde brick throughout."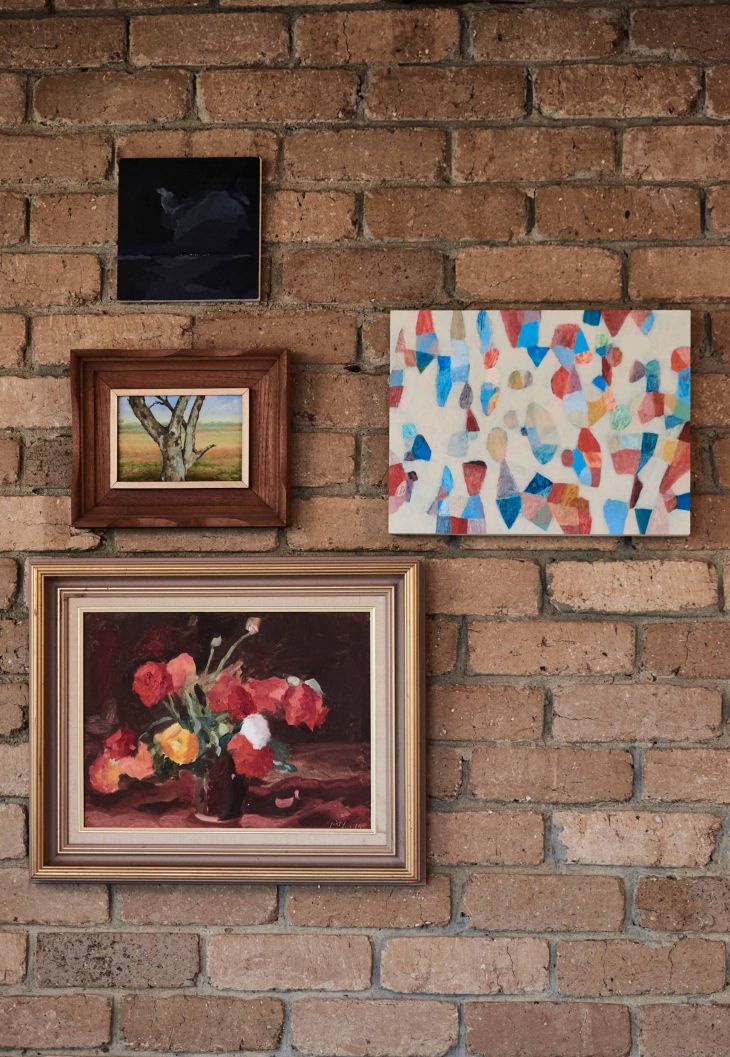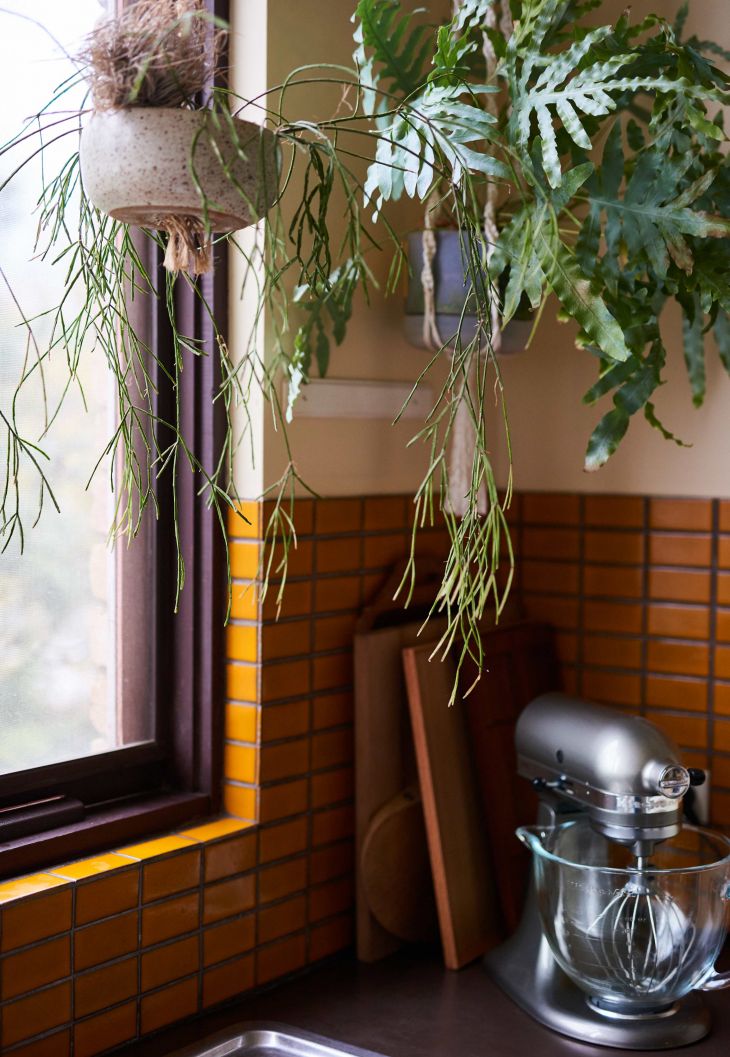 Paintings by friends Jake Walker, Amber Wallis, Esther Stewart , Lucas Golding, Heidi Barrett, Wendy McDonald - "I feel very lucky to own all of these."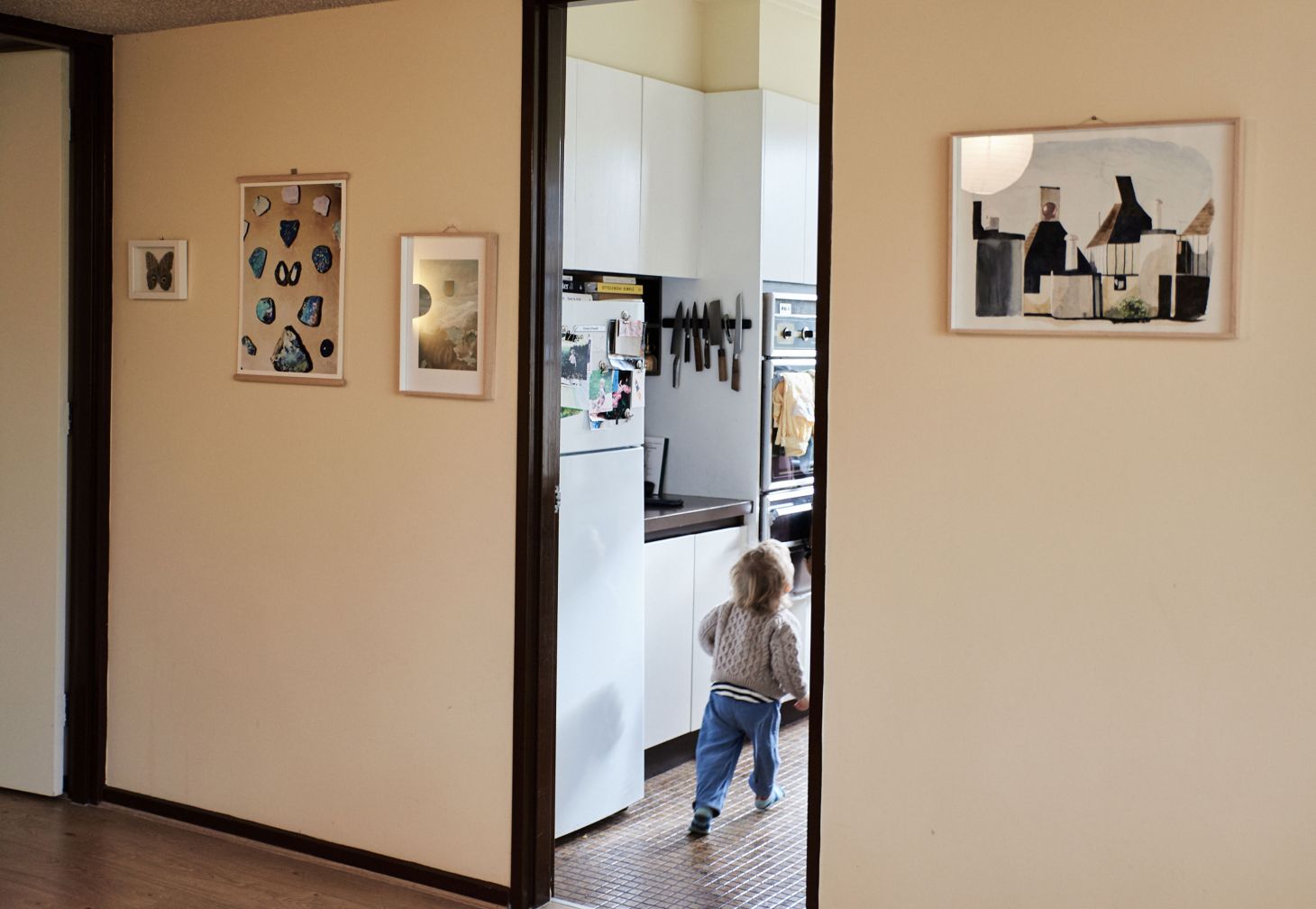 "I moved to Melbourne many years ago now, from Brisbane (and Sydney before that), and I have lived in this area since then. This is my fourth house on Princes Park, I love being so close to the park and seeing the community use such an amazing public space. When I was a student, my bedroom was crammed into a sunroom on Bowen Crescent about 6 meters from the running path. I used to go to sleep and wake up with the crunching sound of people running on the gravel at all hours of the day and night."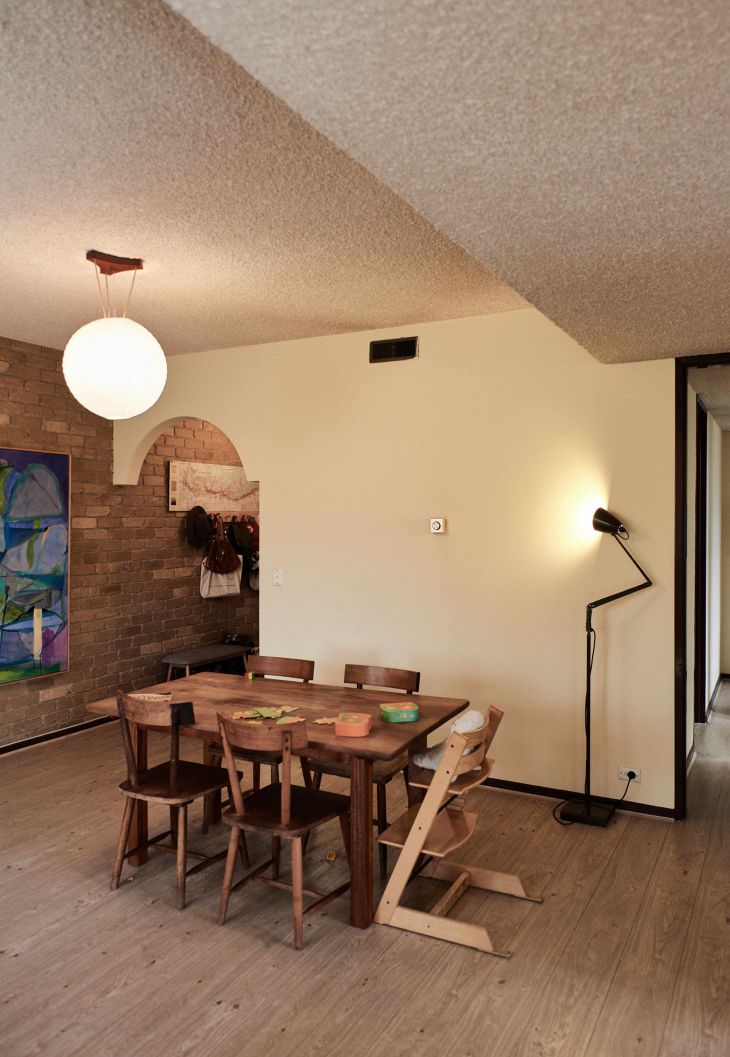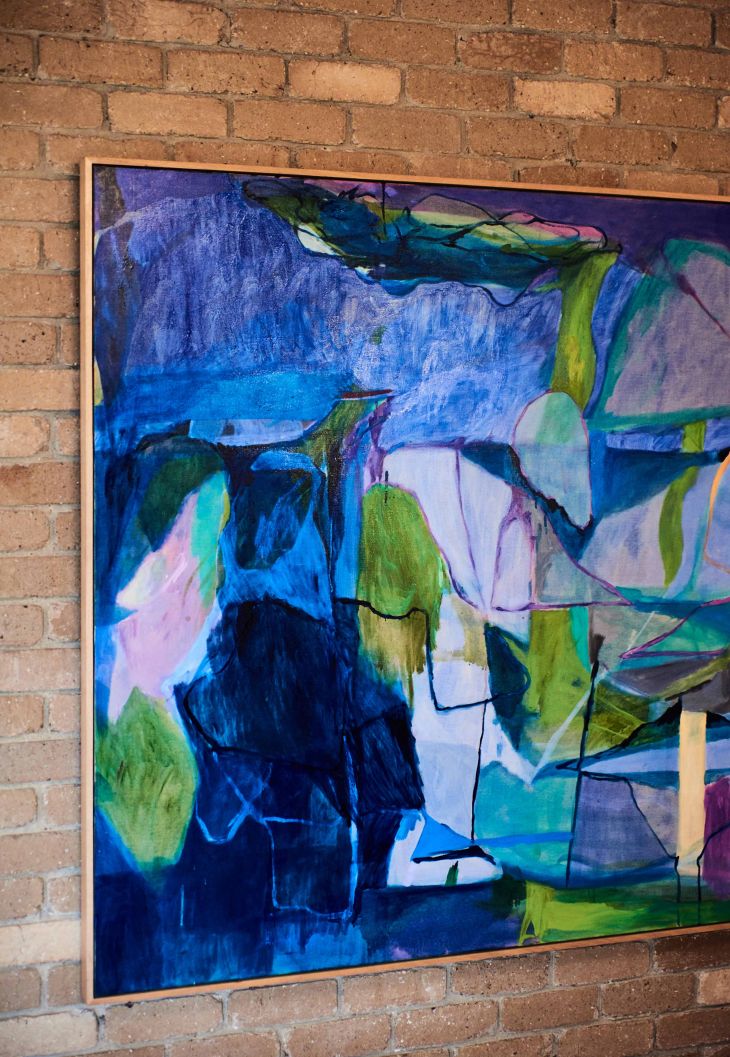 "We are about to move out as we have just purchased our first home - a big wobbly Californian bungalow in Coburg North. We will miss being so close to the city and being surrounded by parks and the zoo, but are looking forward to growing our own vegetables and having chooks."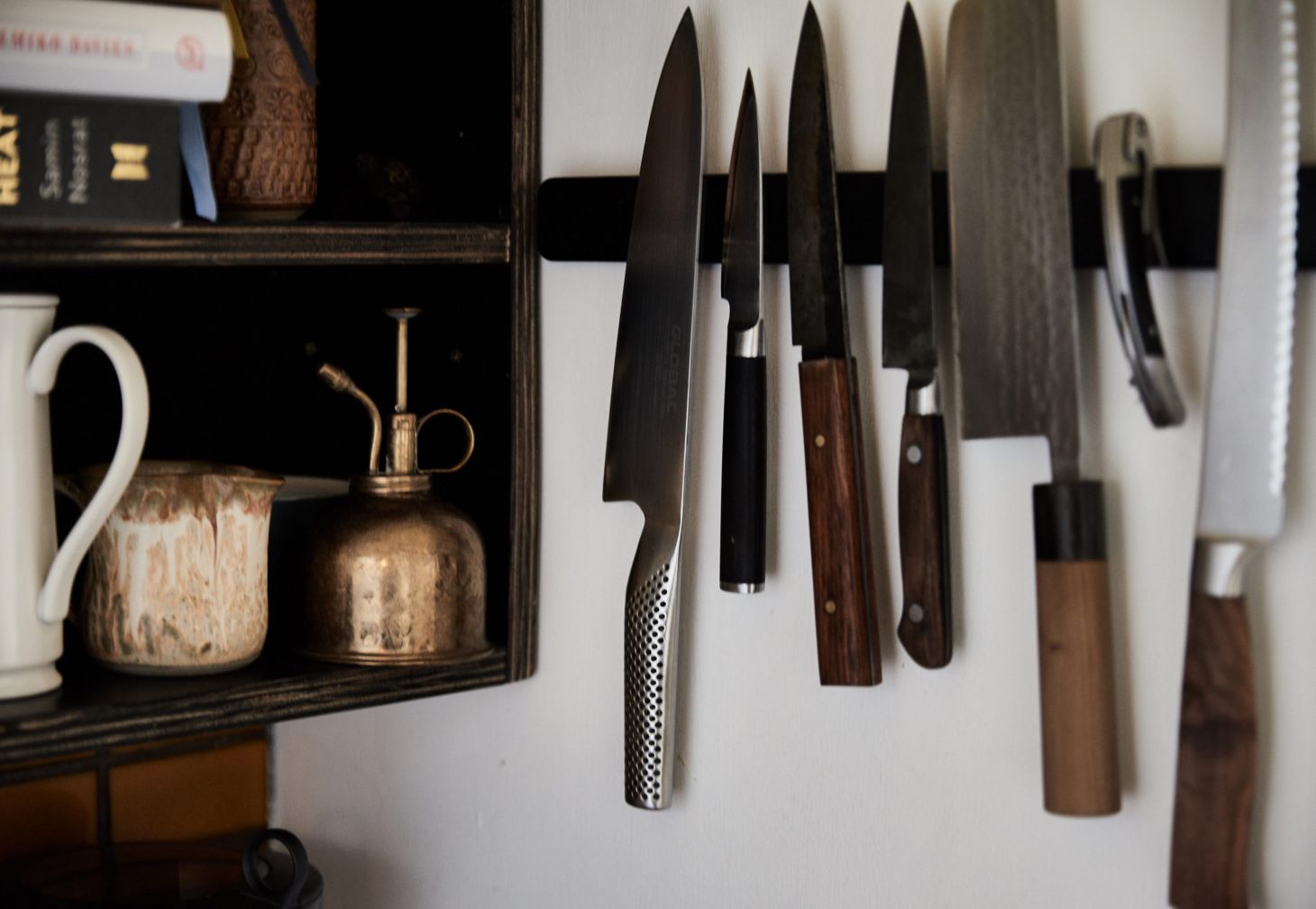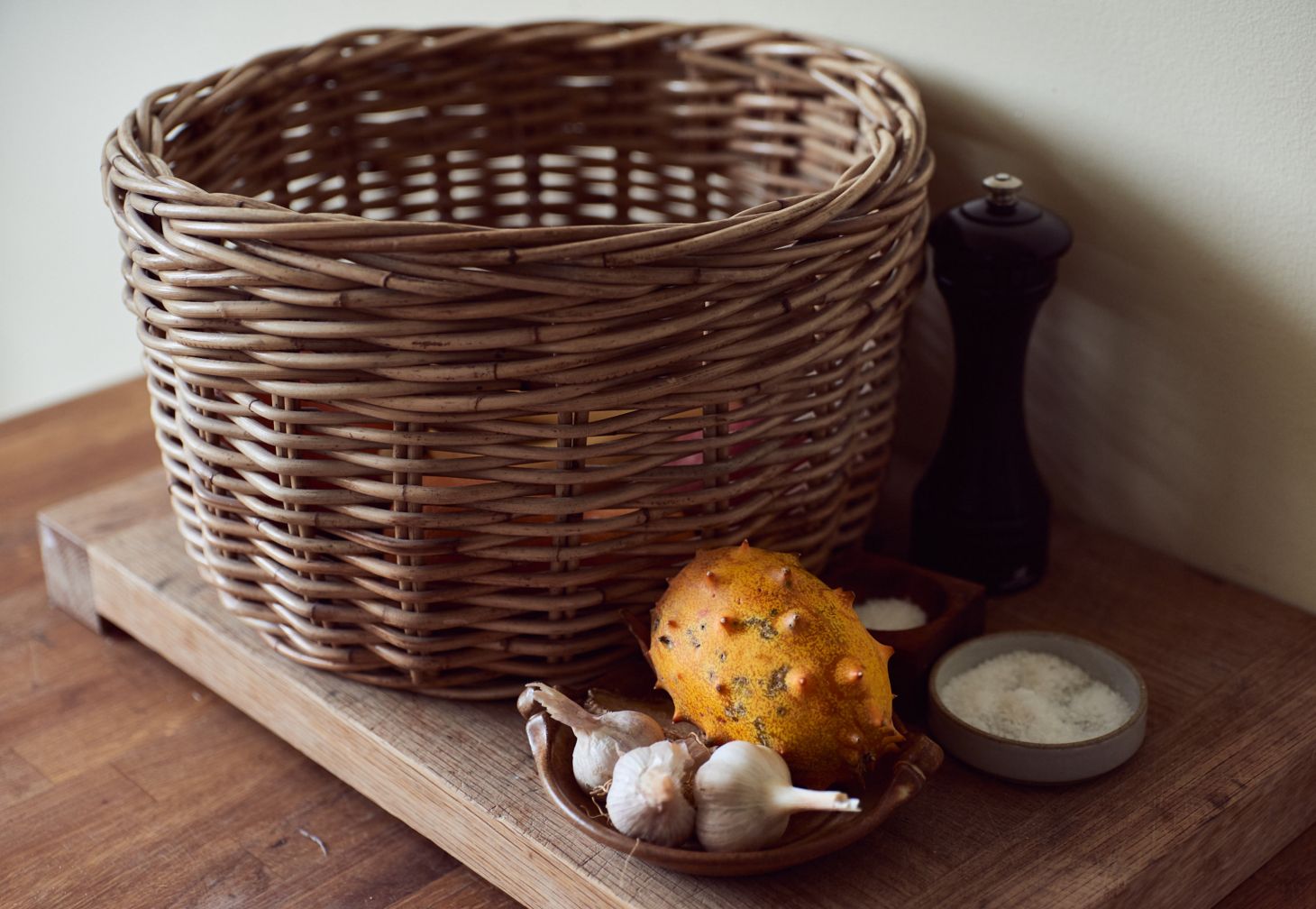 "I feel very overwhelmed by the climate emergency, thinking about what life will be like for all our children in 2050 is a struggle for me. We're a vegetarian household, with one car and bikes. We've reduced our plastic use considerably in the last twelve months and have been trying to make better choices around the companies that we engage with day to day. With our new home and renovation - we are looking to source almost everything second hand - it's mind boggling how much stuff there is in this city if you have the time to look for it."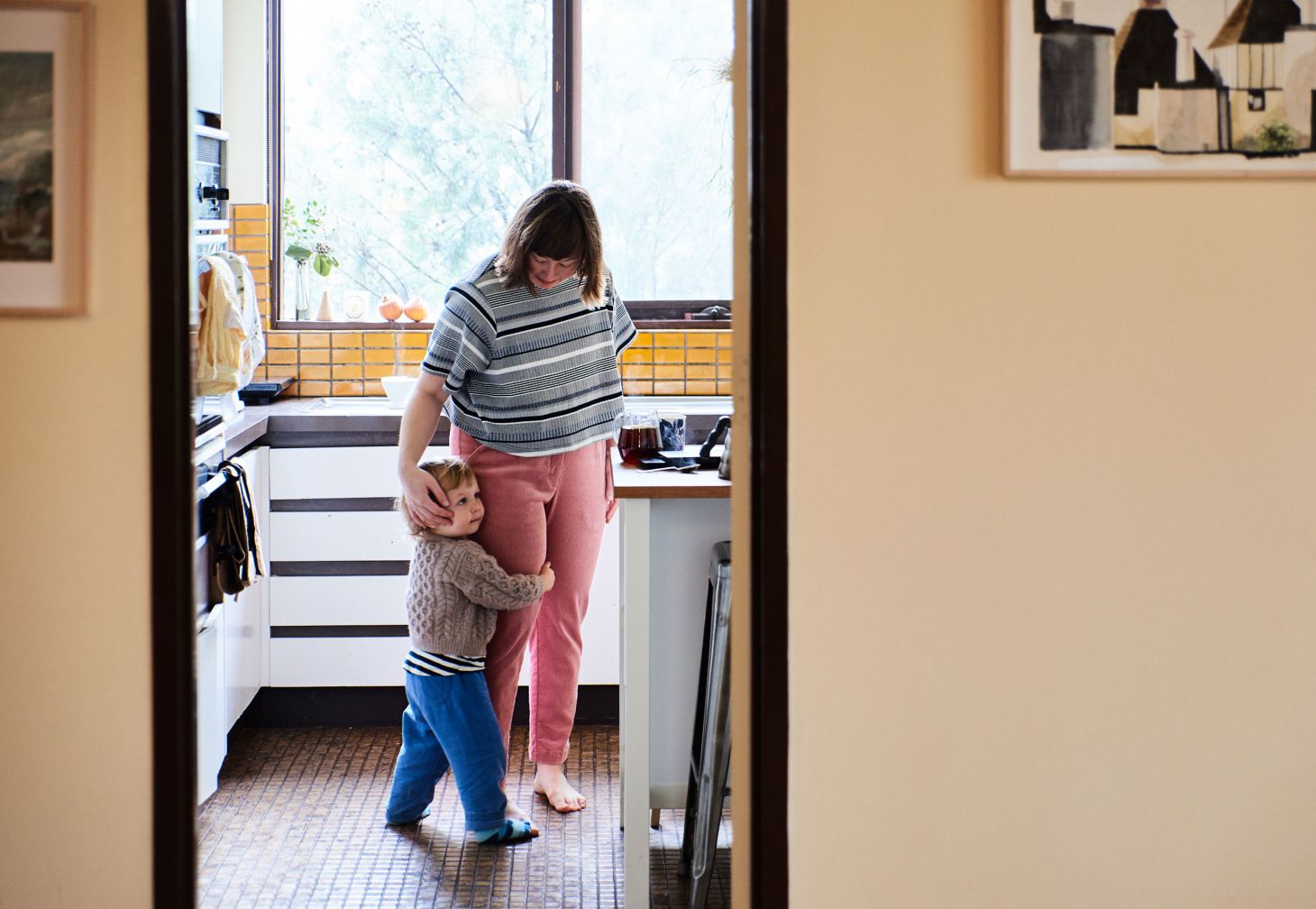 "This is all change I can make from a position of privilege, I hope that those in positions of power begin to make real change in policy and big business also. We do all these things in the knowledge that individual actions might not be enough. Reducing our consumption, recycling what we do use, and making active decisions about where we spend the money we have - all of this is something and it helps (especially with our conscience). But the reality is that we need to make big, global changes, and we need our political leaders to make this change."
But the reality is that we need to make big, global changes, and we need our political leaders to make this change.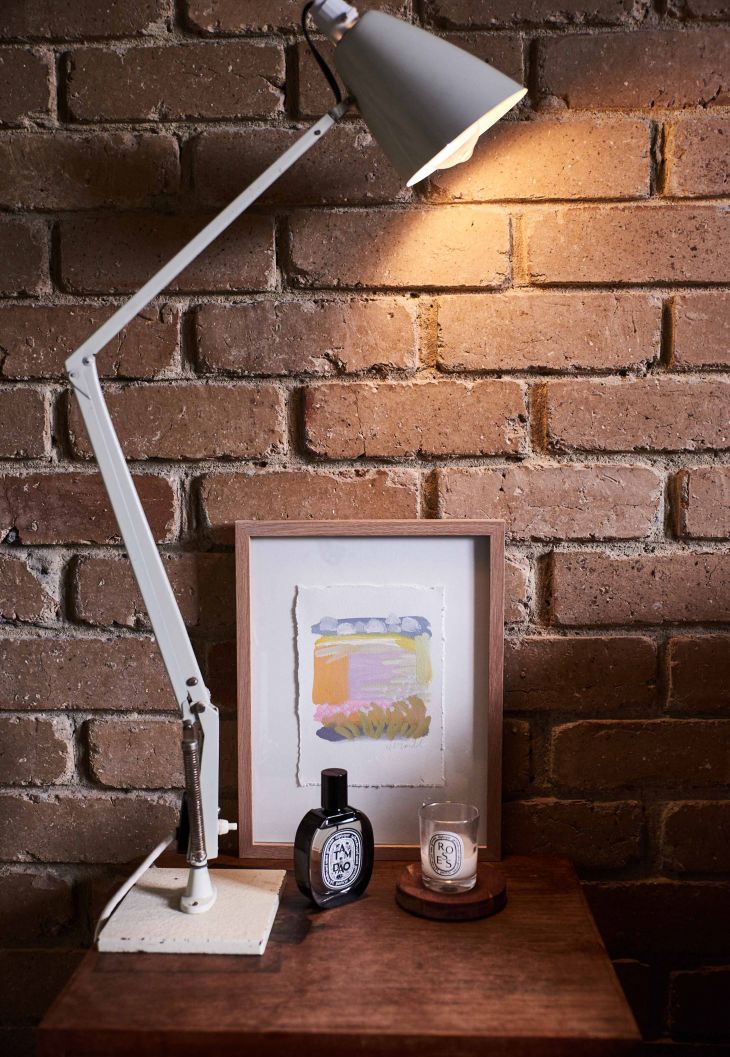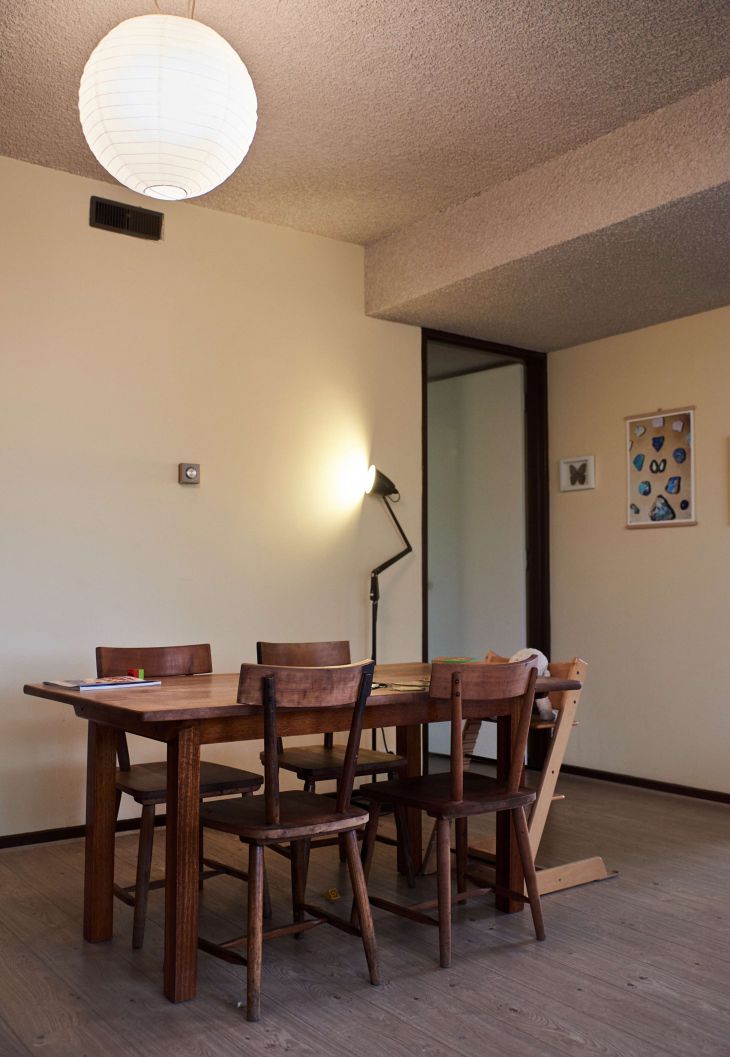 "I tend to be drawn to projects for people that are genuine and passionate about their space. This might be a home or a restaurant - we do a wide range of work. I love working with difficult constraints and conditions, I think these challenges produce the best work. I have also been doing consulting, working with some excellent architects, such as
Archier
. I prefer to work for clients and people that will be inhabiting the spaces that we create together - rather than projects that are to be moved on straight away."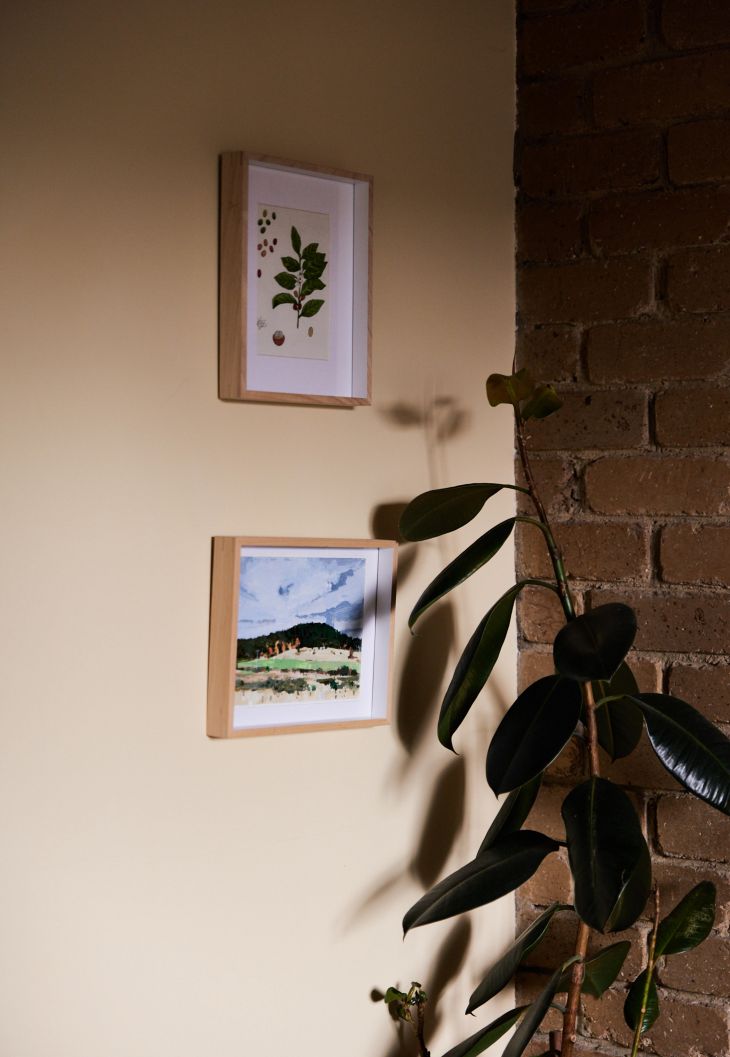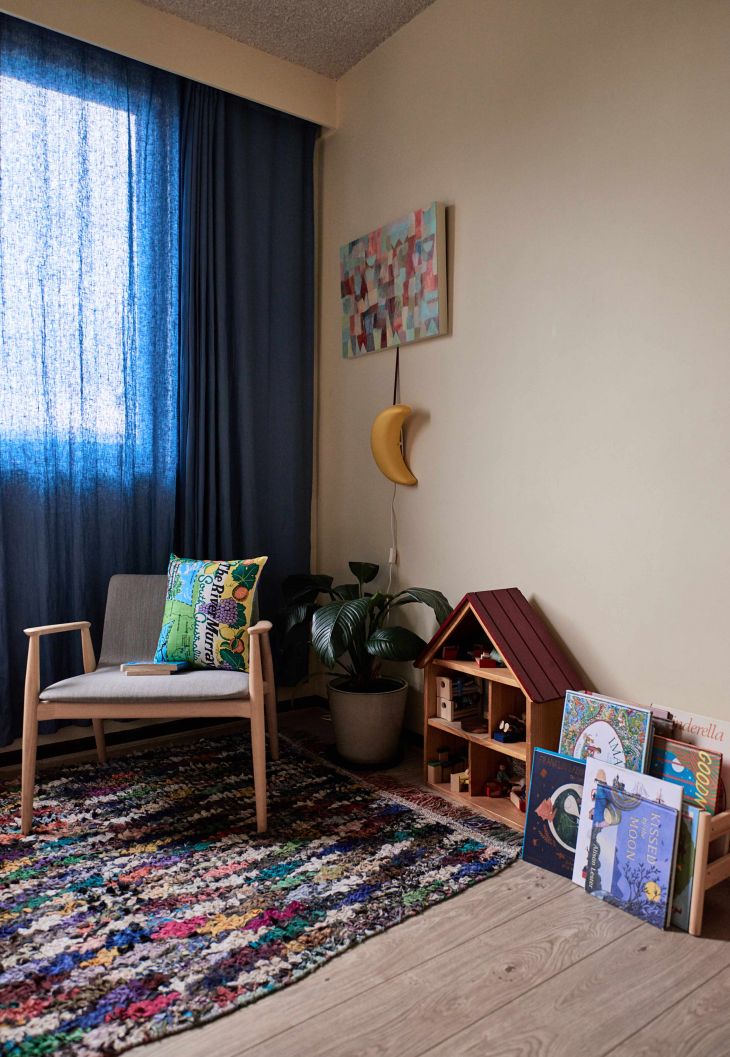 "In my work we have a policy to work with as many local suppliers as possible and source as sustainably as we can. Where practical and safe we also source salvaged products and fittings. It's often not the most economical path though unfortunately - so there is always a challenge and a balance to be struck with clients."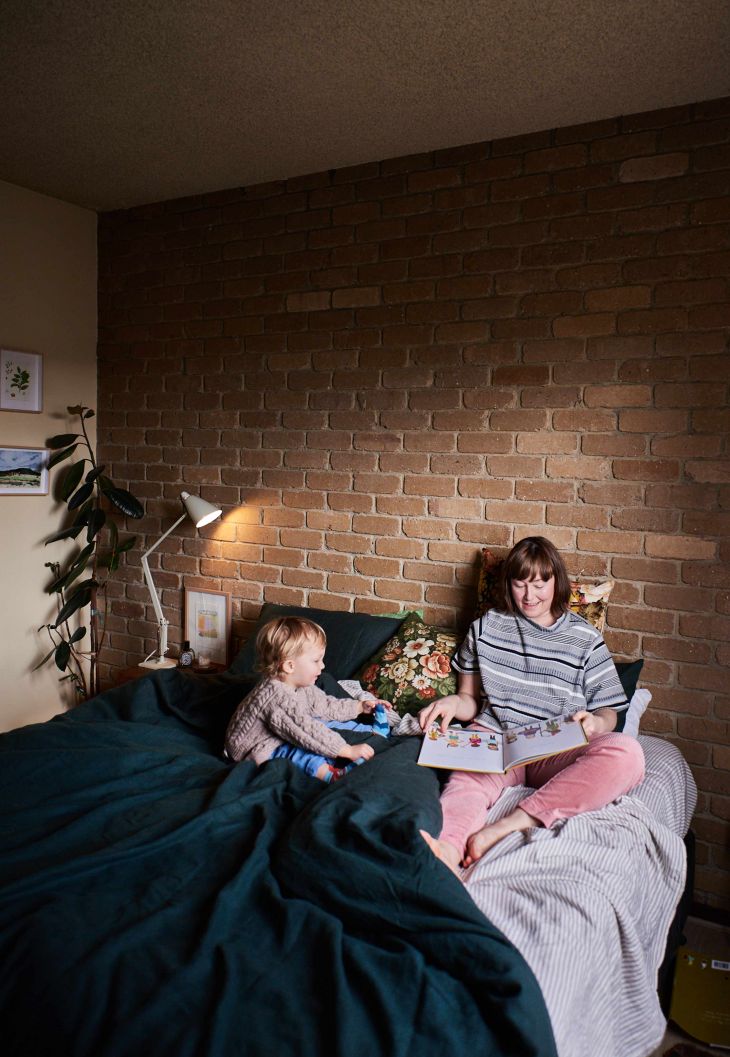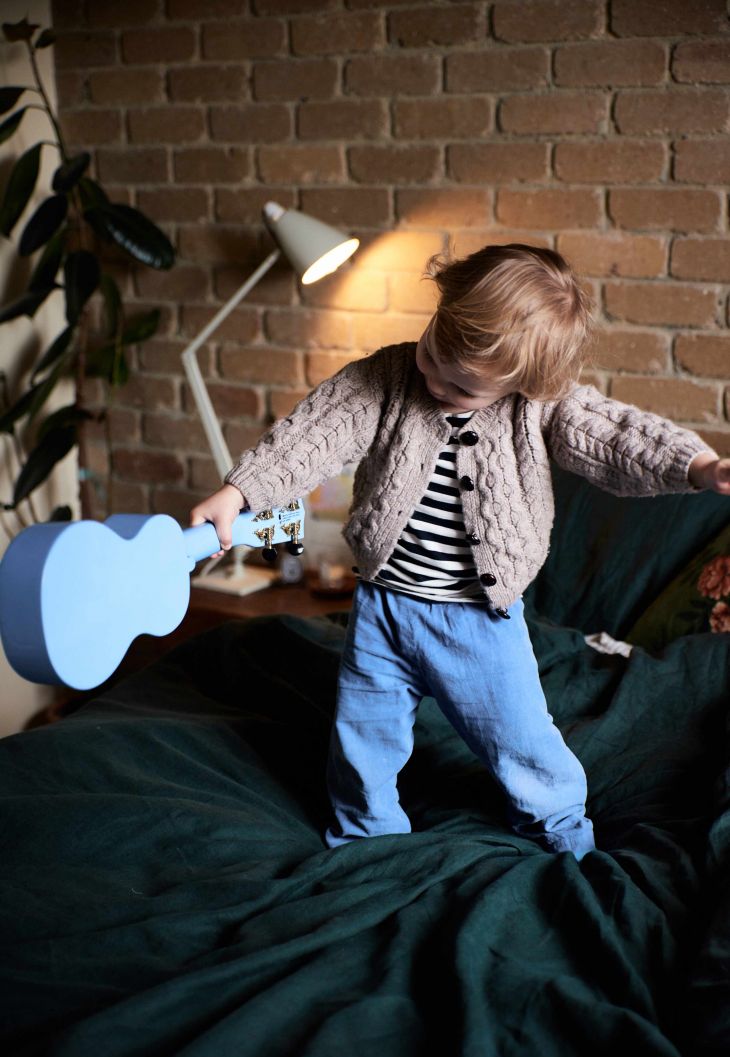 Bed dressed in winter tones, pine linen duvet cover and pillow slips by IN BED paired with a flat and fitted linen IN BED sheets in grey & white stripe.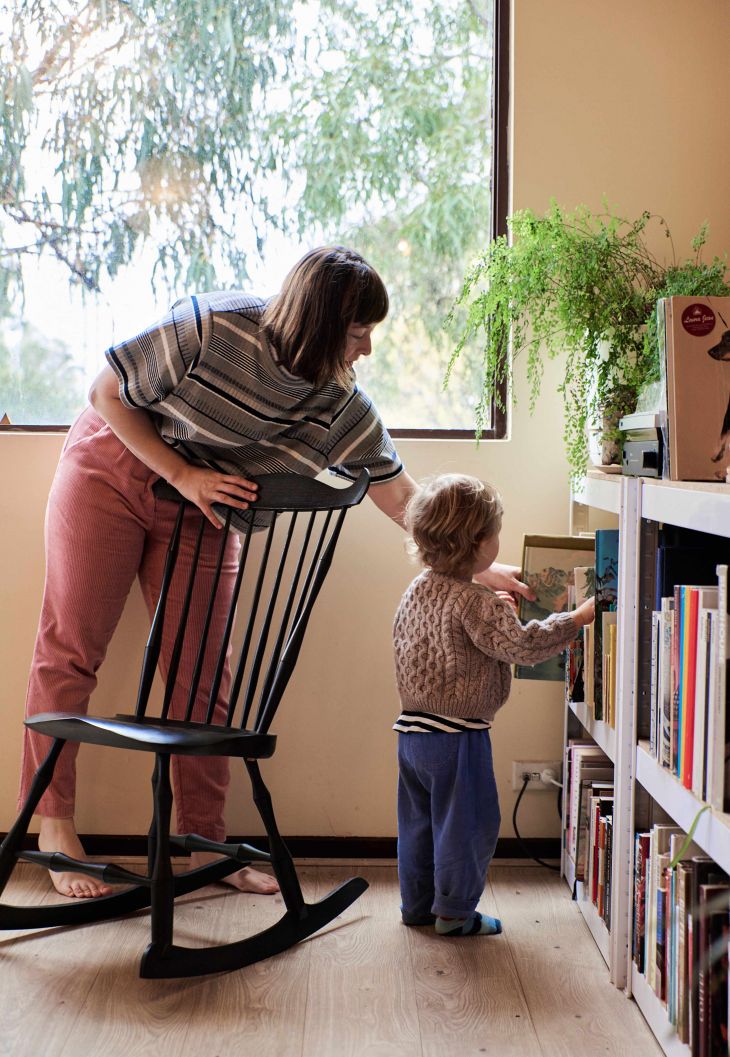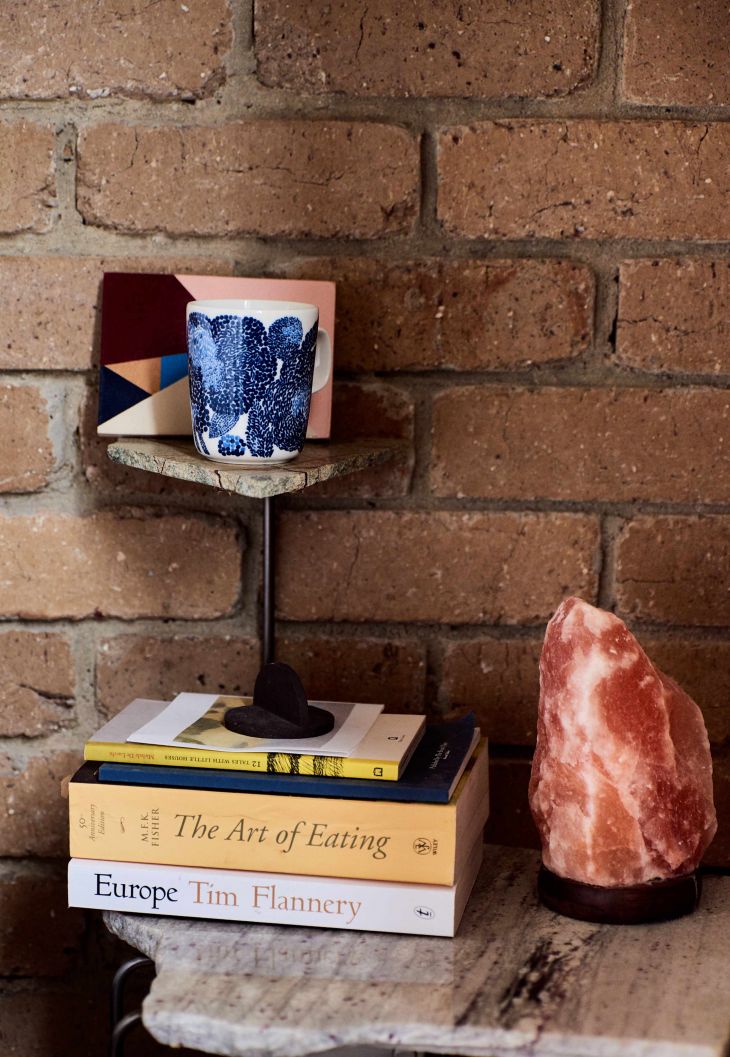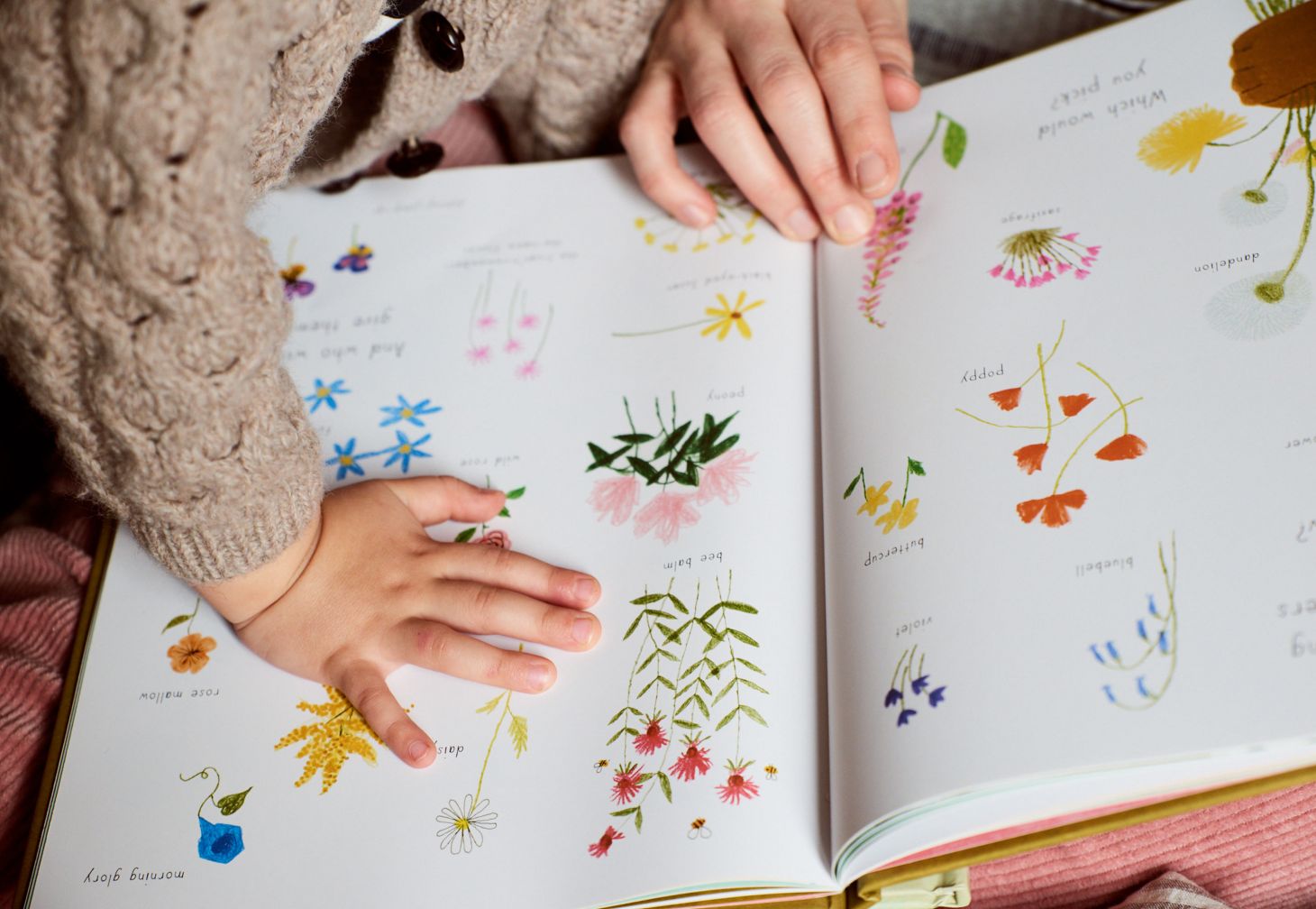 "We love reading together, it's really the only time Henk will sit still, he's been a really active baby and toddler. Our favourites at the moment are anything from Alison Lester, Oliver Jeffers and Divina Bell & Alison Colpoys. All The Ways to be Smart is such a beautiful book, Iggy Peck Architect is a favourite and our new book Today by Julie Morstad is really fantastic. Then there is always Where the Wild Things Are and Meg and Mog!"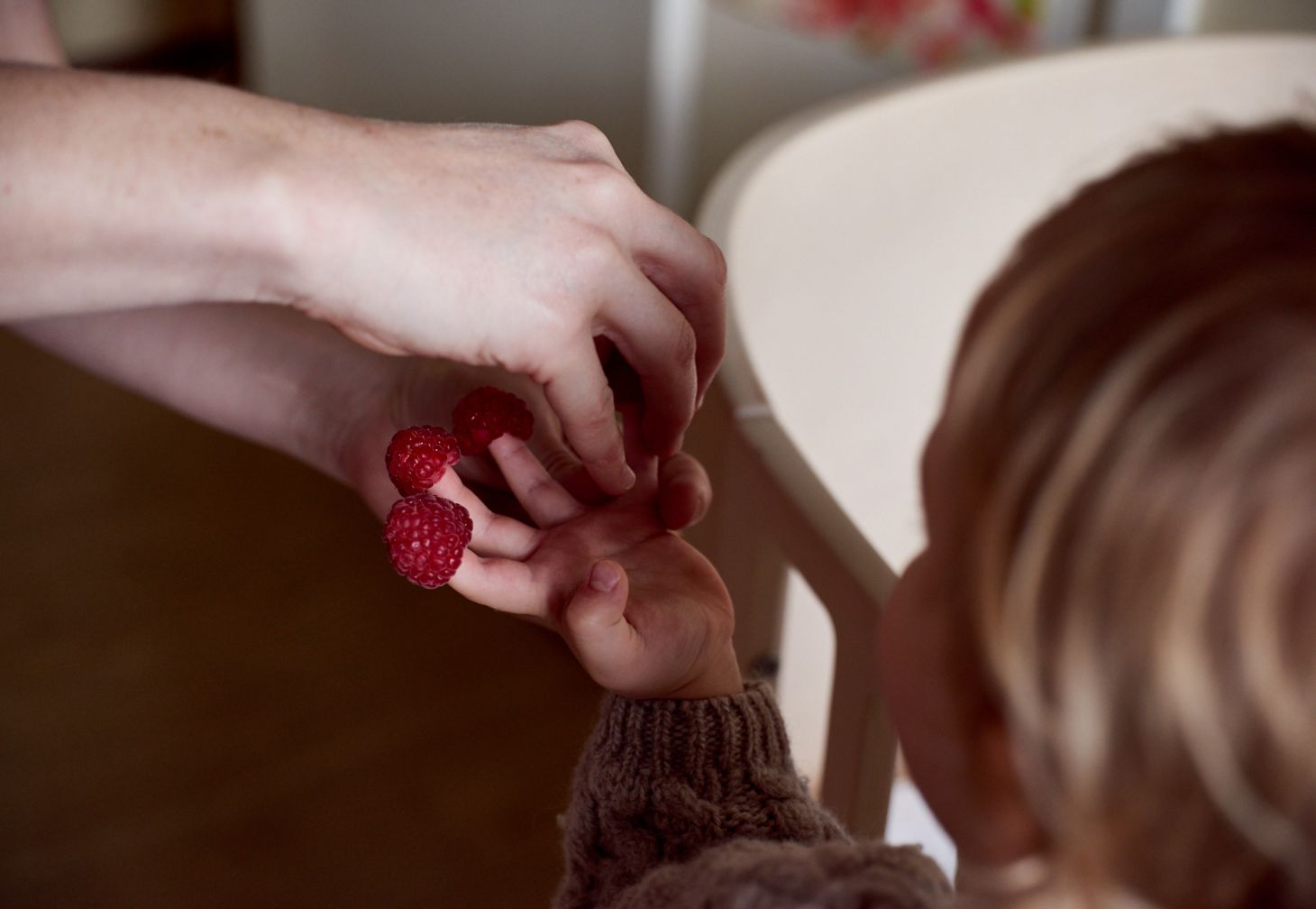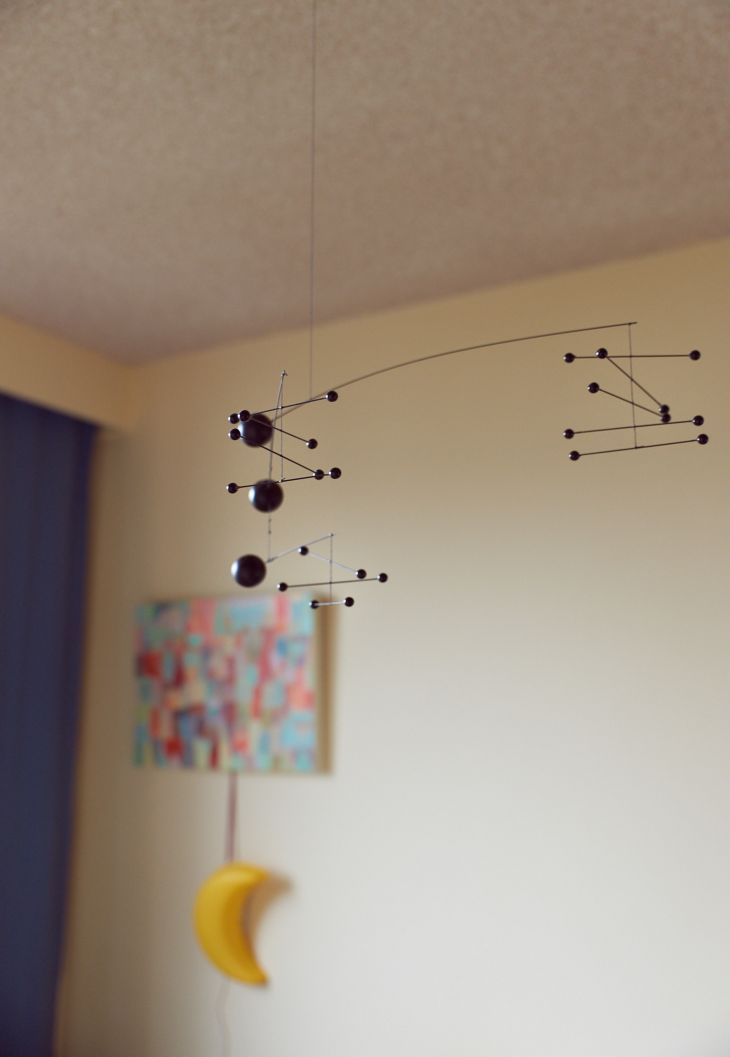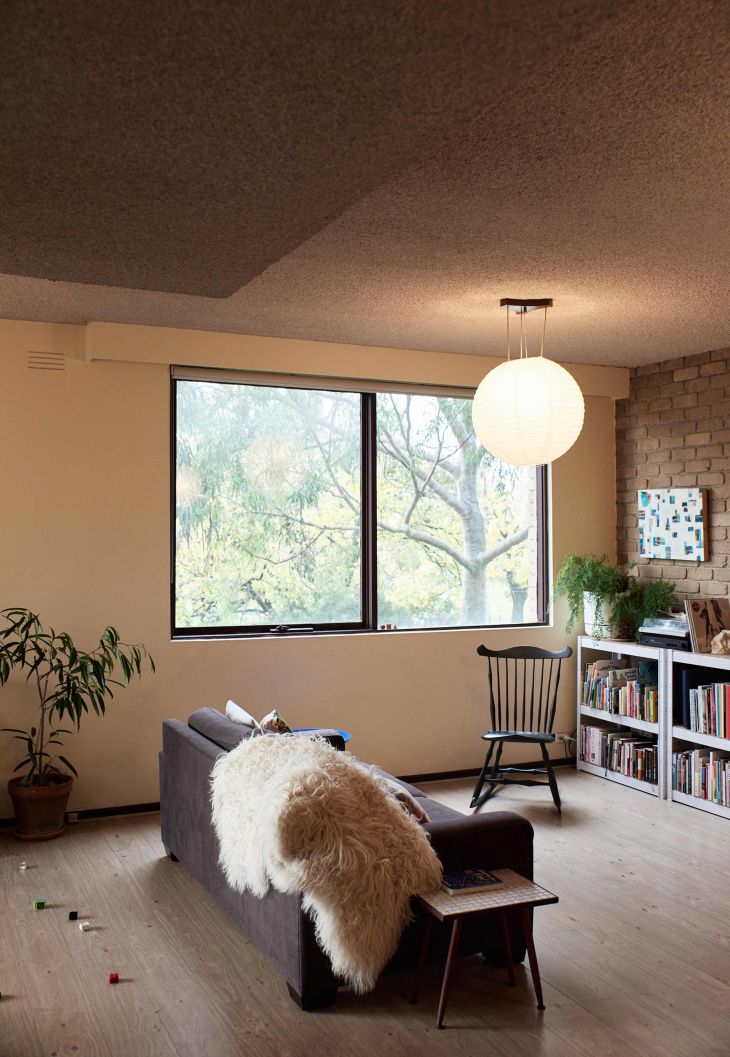 @hearthstudio