Olivia Smith, Grey-Lynn
Olivia Smith designs handmade rugs that celebrate ultimate tactility under the name NODI -- Italian for knots. Open and curious, Olivia spends part of the year travelling through India, working closely with weavers and natural dyers -- a process she is deeply dedicated to -- and here creates a range of unique yet subtle woven rugs.
We visit Olivia at her Grey Lynn-based home, doused in ceramics and paintings by other local makers, to find out how she enjoys her own space, warmed by the company of her dog Molly and her partner's love of red wine...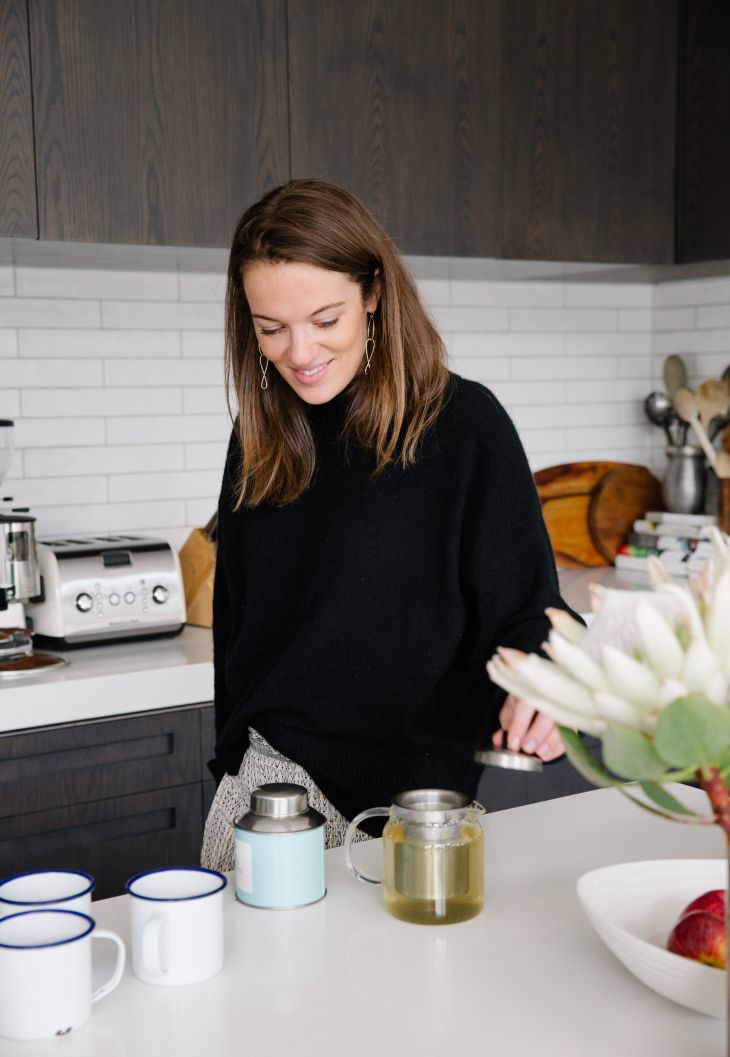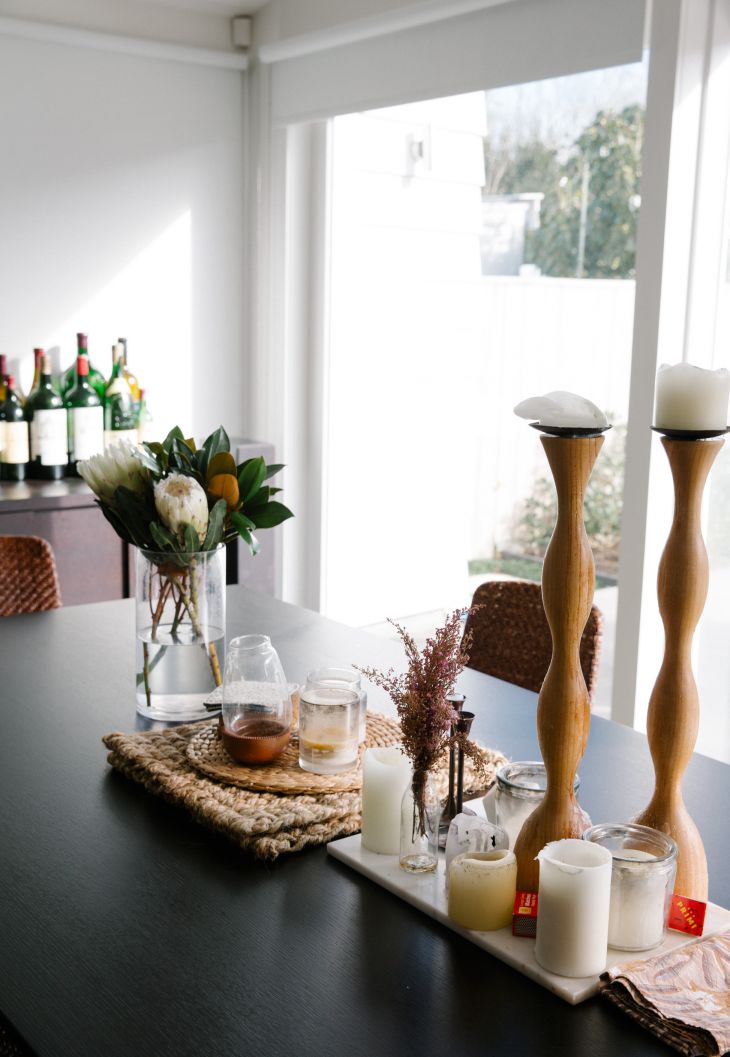 You've just moved into a new home, what were the features that attracted you to this space?
We had a limited window of time to find a place, so didn't have a huge amount of choice, but the great features of the house are that the kitchen and open living areas are seamlessly connected. We spend a lot of time at the dining table chatting and cooking meals. It feels like the hub of our home where we share meals with our nearest and dearest.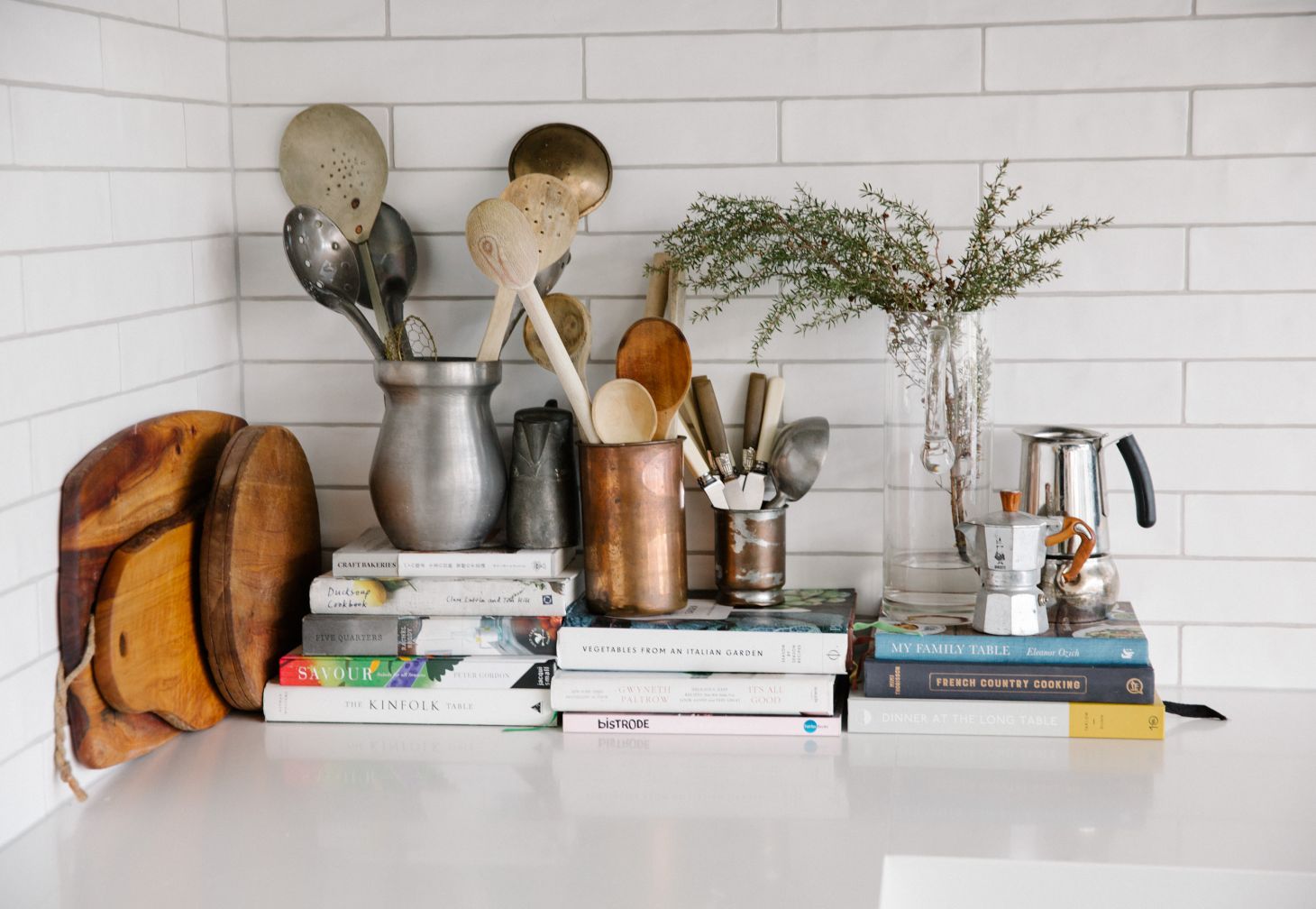 You have such a wonderful selection of art works around your home, what are some your favourites?

My first art purchase was a Max Thompson painting. I bought it when I hit a milestone with Nodi and was drawn to its colour, texture and femininity. I love how obvious the brush strokes are and how layered it is. It now happily sits next to the bed. My partner has a pretty eclectic collection of art – it's been fun merging the two. I really enjoy the Matisse lithographs in the bedroom, I love how refined, elegant and simple they are.
My first art purchase was a Max Thompson painting. I bought it when I hit a milestone with Nodi and was drawn to its colour, texture and femininity. I love how obvious the brush strokes are and how layered it is. It now happily sits next to the bed.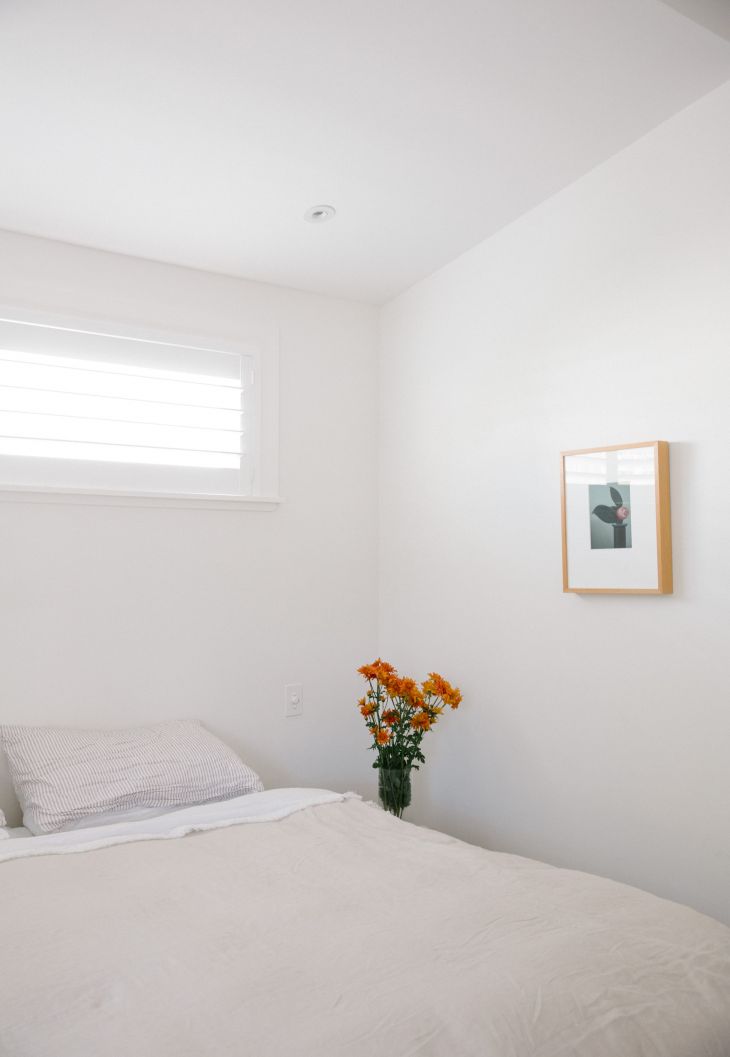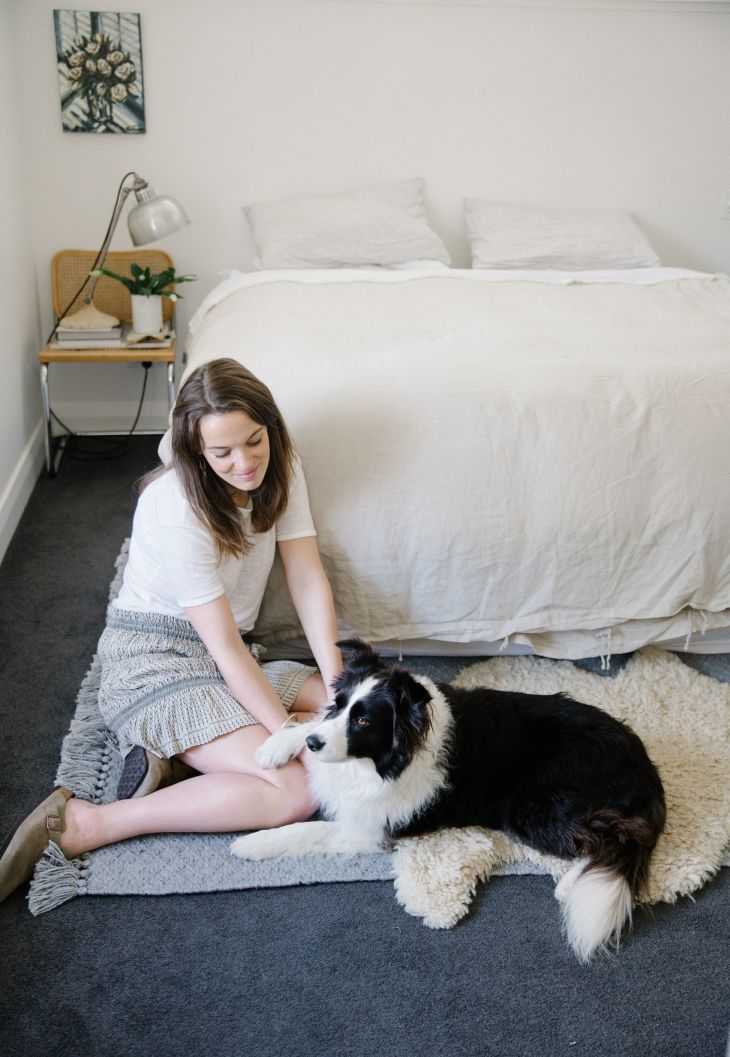 Where are some of your favourite local spots?
I Love Freida's for an afternoon rosé. Depot anytime of day. Heading down to the beaches in Herne Bay anytime of the year is something I never regret! We're so lucky having such easy access to nature in the middle of the city.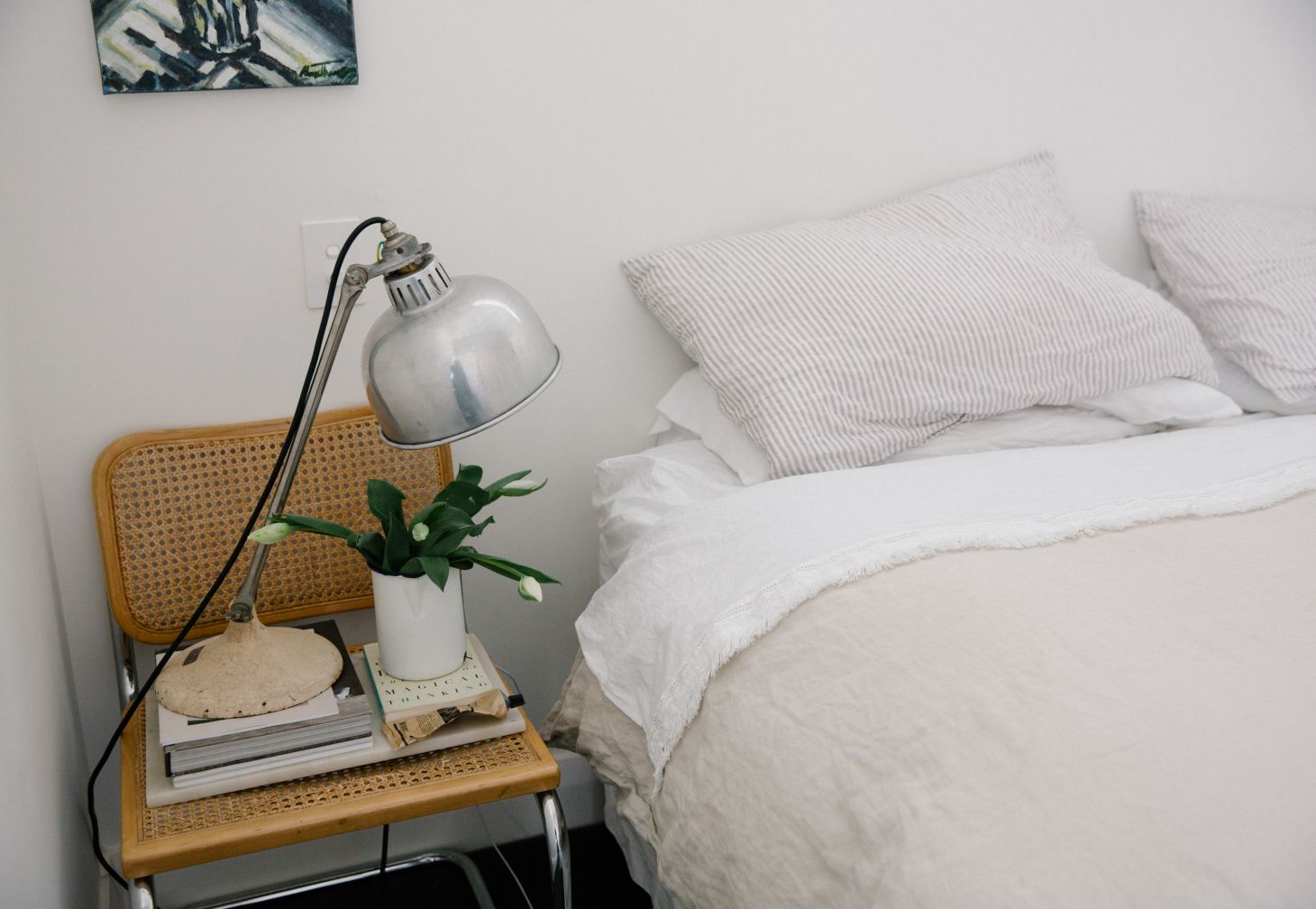 Olivia's room features IN BED linen duvet set in Dove Grey & White linen sheet set
For your beautiful new showroom, what essence were you wanting to create here for NODI?

I wanted the space to feel welcoming and to be a place where people could connect with the essence of Nodi — hand-woven rugs with unique textures reflected through our hand-spun, all-natural yarn. The space is filled with all sorts of objects collected on my travels; piles of our rugs, beautiful scents, bundles of hand-spun yarns used in the rugs, lovely natural light, fresh flowers and some of the tools used by our weavers. I really wanted people to be able to touch and connect with the heart of Nodi and all of the parts that make up the brand – not just the finished rugs. It's also a working space, so is set up as part work-space, part showroom – I like having the two connected.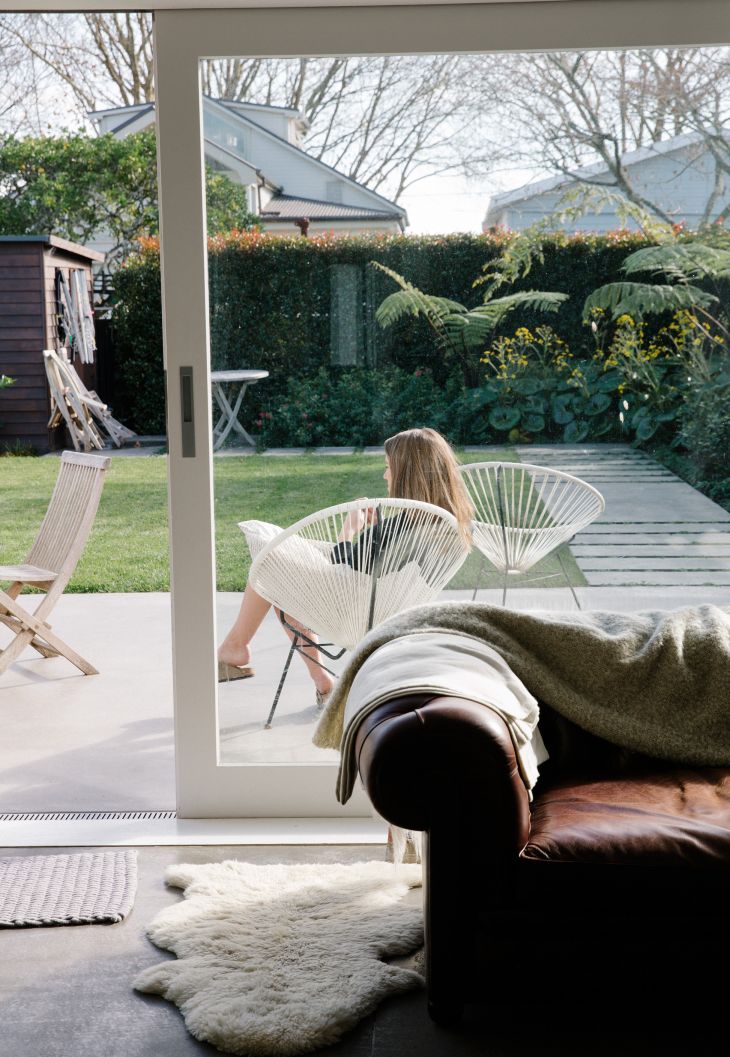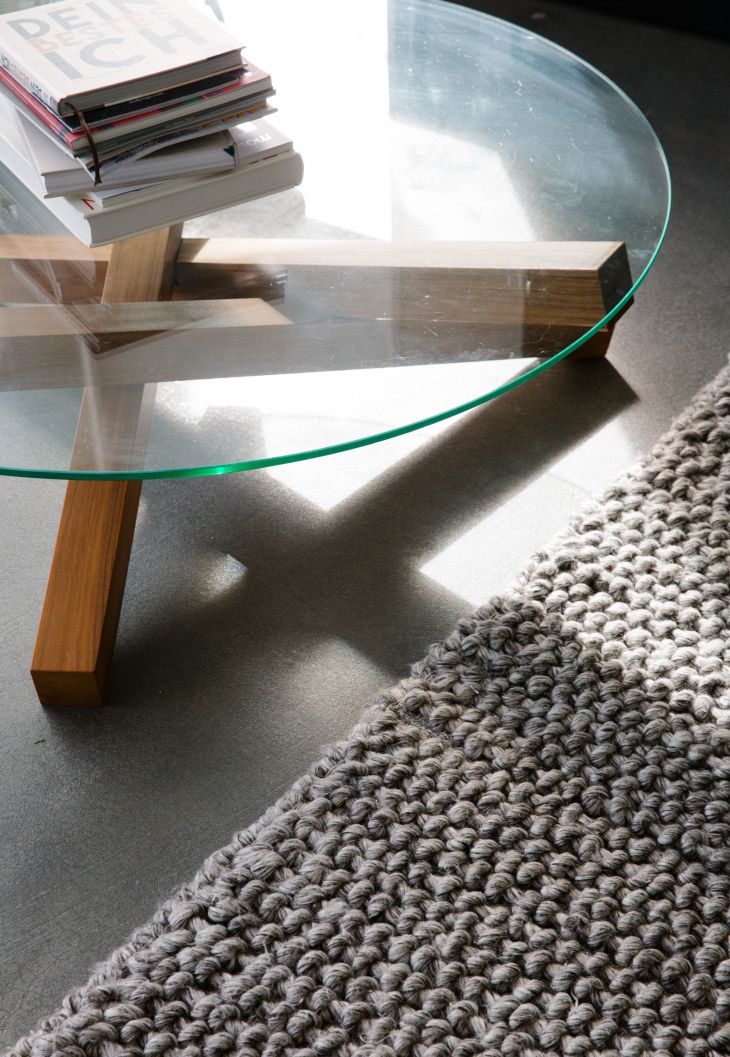 community? How have you found NODI to be supported within this? And, in turn, how do you enjoy some of the work that is created here?
We are lucky with our space as we share it with a group of local creatives: interior designers, a graphic designer, a stylist, a branding agency, and a copywriter, so we're always sharing ideas (and laughs). Being surrounded by creative people means it's a very collaborative and dynamic space! In our local area, we love popping into Holm for coffee and lunch, Coco's Cantina is a frequently visited spot, and Colleen hair salon has quickly become my fave hair dresser. I feel excited that the diverse and creative community on Karangahape Road is growing, it's a nice feeling to be a part of this movement.
You just recently visited New York City, what were some of your highlights while you were there?
Oh man, this city totally blew my mind! It was the first time I'd been. Highlights include… People watching at Washington Square park — there were dogs, brass bands, beat boxers, lovers and kids playing. It was a lovely spot to watch the world of by. Brunch at Gramercy Hotel was a hit — simple, delicious food and great vibes. Smalls jazz bar — an underground jazz bar with the most mind-blowing jazz. It was small, intimate and 'no frills' with a very diverse crowd. The Guggenheim blew my mind — such a unique way to experience art. Having lunch in West Village in a local, simple cafe there with a friend with not a tourist in sight — the light hitting the charming apartment blocks of this leafy neighbourhood was magic. Then, of course, visiting iconic buildings such as the New York City Library, Grand Central Station, MOMA…to name a few!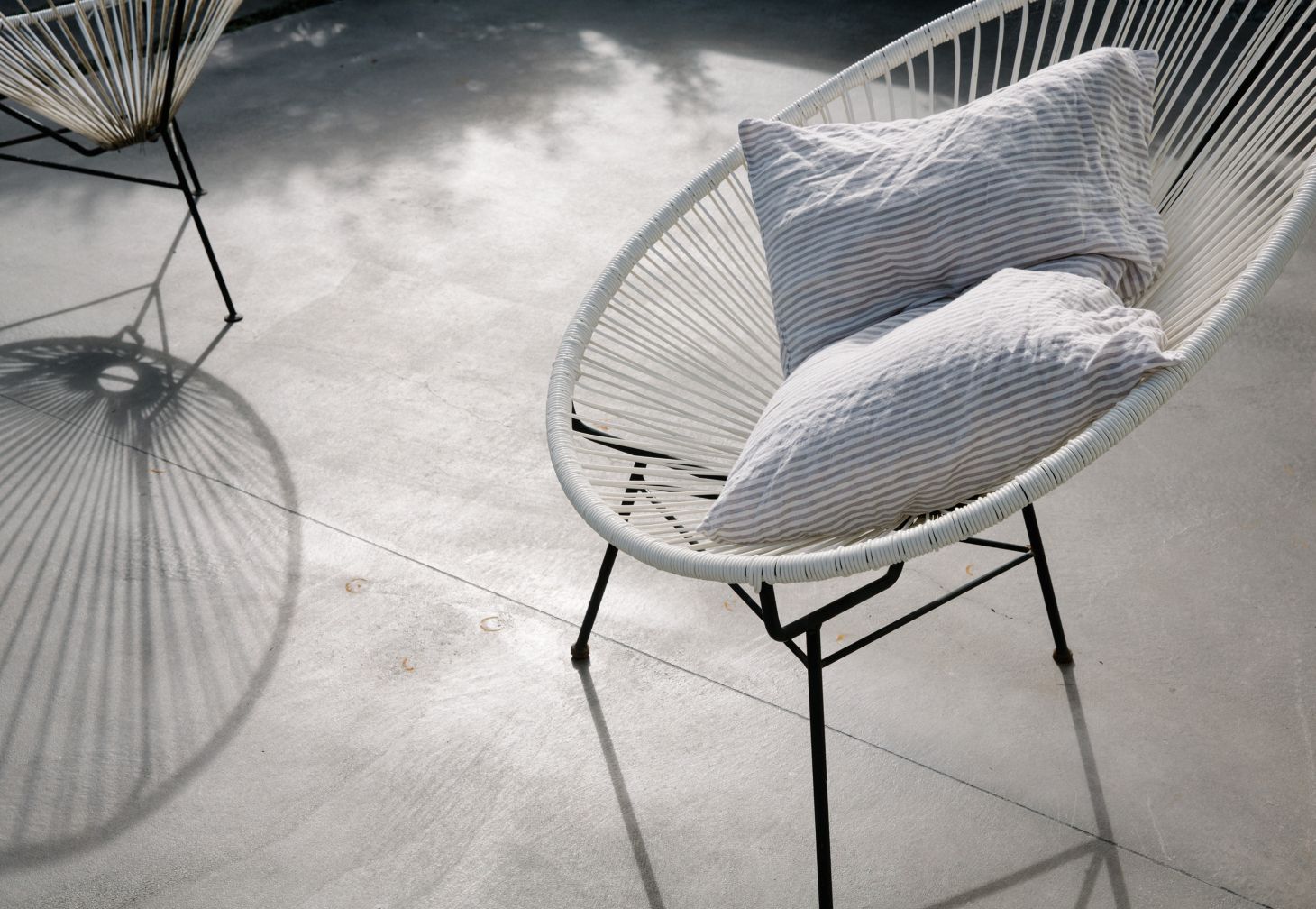 Above: Pillowslips in Stripe.
And lastly, do you have a morning routine to set yourself up for a great day?
I hate rushing out of bed! I'm not a morning person. I like to lie there for a few moments ….(sometimes more!) before showering and sitting down to breakfast. Breakfast is a bit of 'thing' in our home. We like to take the time to connect, have our coffee and toast and ease ourselves into the day.