Not IN BED: Lisbon
Words & Images by Sophia McComas
Sprawling over the banks of the Tagus river, Lisbon oozes a beauty you have to clap your eyes on in the flesh to truly believe. Ice-cream shades of dusty pink, buttery yellow, terracotta and turquoise bathe the walls at every turn, while tiles in whirly, floral patterns decorate homes and shops. Sardines – either preserved in decorative tins or grilled fresh for dinner – are a staple, as is the scent of cinnamon-dusted pastéis de nata (Portuguese custard tarts) that curls outward from cafes each morning. The Alfama, Lisbon's oldest neighbourhood, is ancient and labyrinthine, spiralling up steeply toward the São Jorge castle to the sound of Fado – Portugual's mournful folk music sung live in restaurants and bars, while central Barrio Alto heaves with cocktail bars, shops and revellers feasting and drinking in laneways that twinkle with lights. This is a city that knows how to live, and live well.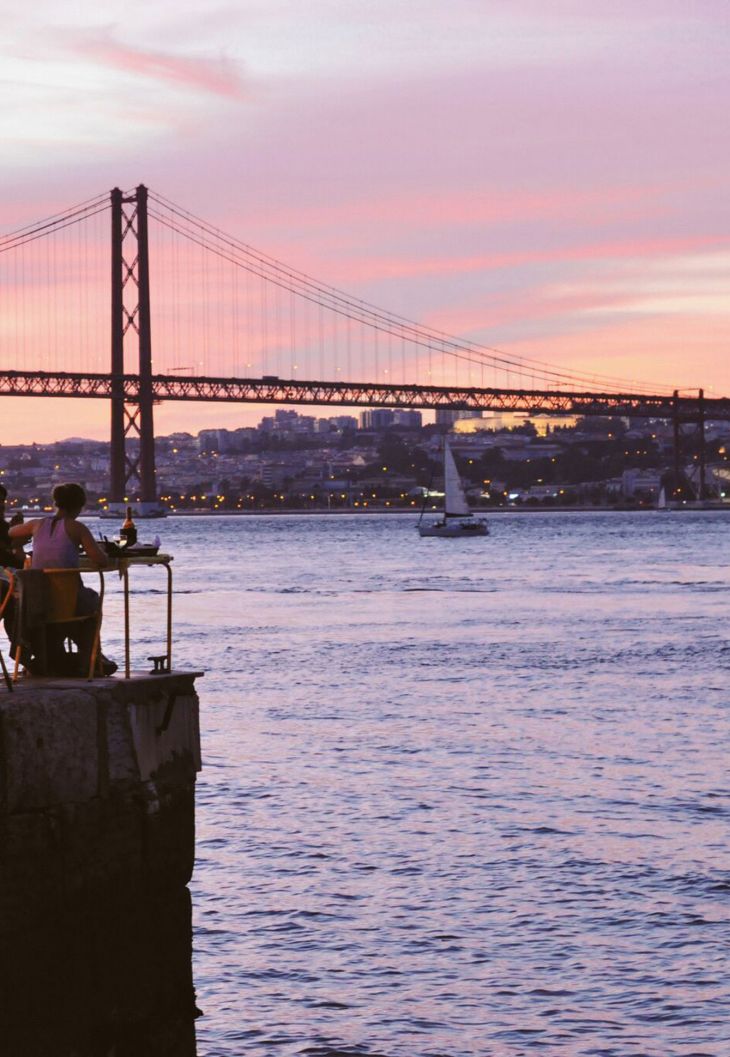 On a clear, warm night hop the ferry over the river from Cais do Sodré to Cacilhas and walk west down the river's edge for about 1km – you'll worry nothing's there but abandoned warehouses but there is, I promise. Soon a small restaurant will appear in the distance with yellow chairs and tables set out right to the edge of the sea wall. Order monkfish stew and grilled sardines as you watch the sun set over the 25 de Abril bridge. Romance aplenty.
Clear your plans for the afternoon, and prepare for a long lunch here. Piles of fresh, gleaming seafood sit on ice, while waiters skip between paper-topped tables with glasses of cold beer. Pick what looks good, like goose barnacles, tiger prawns in spicy butter, grilled razor clams or a giant spider crab. This is messy, glorious eating. No holds barred.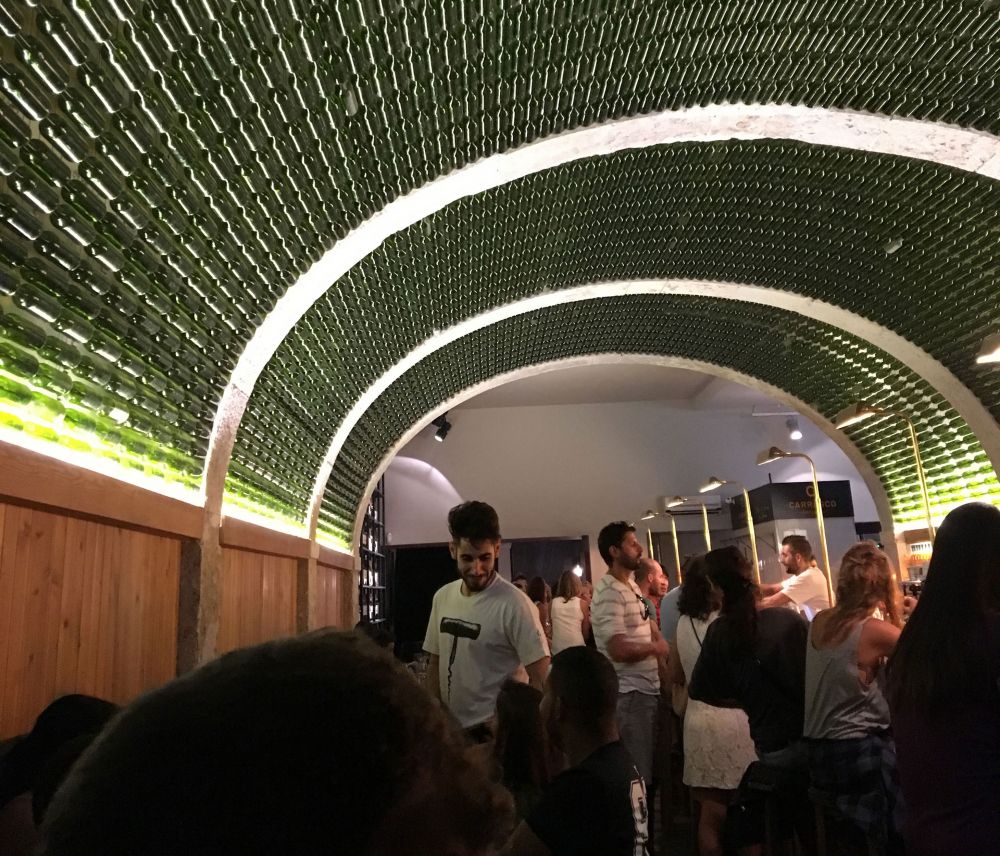 You'll notice the tunnel-like roof first; it's lined with green wine bottles and stretches all the way to the rear of this cool wine bar in the Chiado neighbourhood. Plates of Iberico ham, cheese and oysters match the drops of José Maria da Fonseca, one of the oldest wineries in Portugal.
Just opposite BytheWine is this sweet little cheese and wine shop. Ask if you can step into the temperature-controlled room out back for a taste of a few local varieties such as Serpa, a sweet, pungent sheep's milk cheese from Alentejo in the south. To eat it, slice off the top and scoop out the soft insides with a spoon. The owner will pick you a wine to match.
The Lisbon outpost of one of Porto's most famous record stores, Louie Louie not only caters to the Elton and Blondie lovers among us, but also those interested in local tunes. Plus, their in-store espresso bar charges just €1 a pop.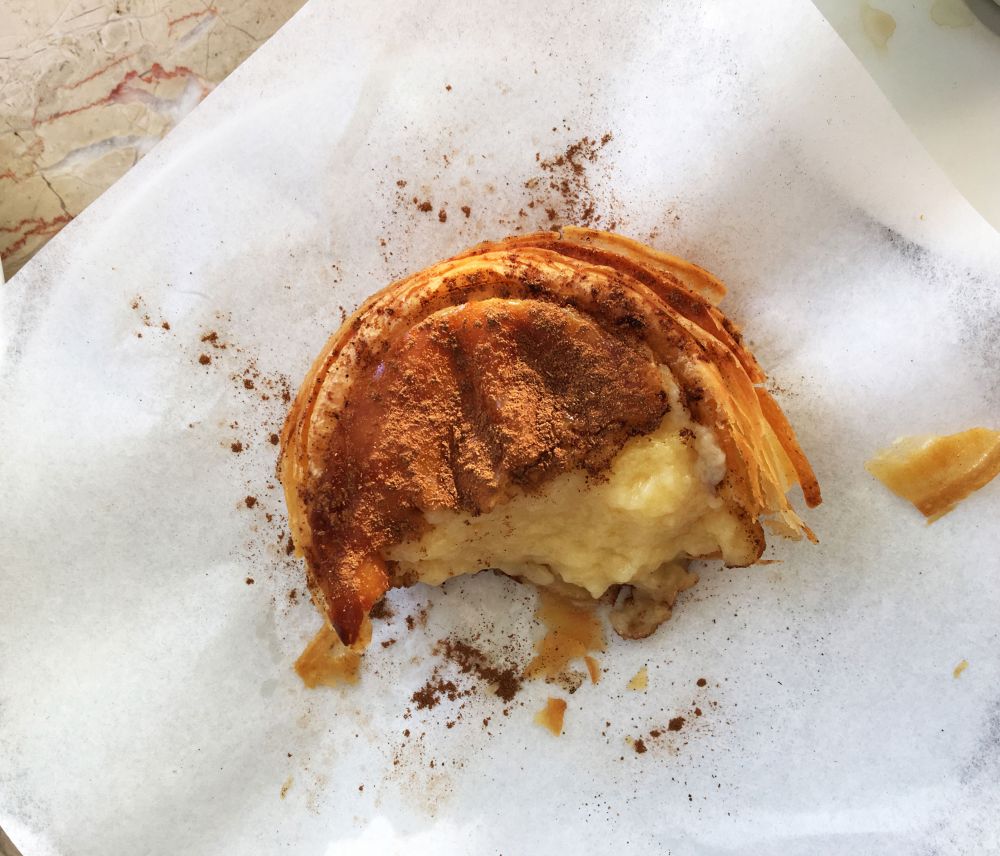 Manteigaria Fábrica de Pastéis de Nata
Everyone will tell you to go to Belem to try Lisbon's best pastéis de nata – the flaky, gooey custard tart that's mandatory with your morning espresso – but Manteigaria Fábrica is actually better. Plus, you get to stand and eat them warm, watching the tarts being prepared in front of you.
This heavenly homewares and design store has two locations in Lisbon, and you'll be thankful for that because one is certainly not enough. Filled with exclusively local, hand-crafted pieces such as woven cotton blankets, conservas, ceramics, special cooking oils, toys and clothing, A Vida Portuguesa has managed to hit that sweet spot of good taste, style and cultural significance without falling into the kitsch trap. Now might be the time to buy an extra suitcase.
This narrow, traditional Portuguese tavern is charming and cosy with low light and small tables. Be prepared to line up from 6pm for a seat, but the pots of clams and rice dishes are worth the trouble.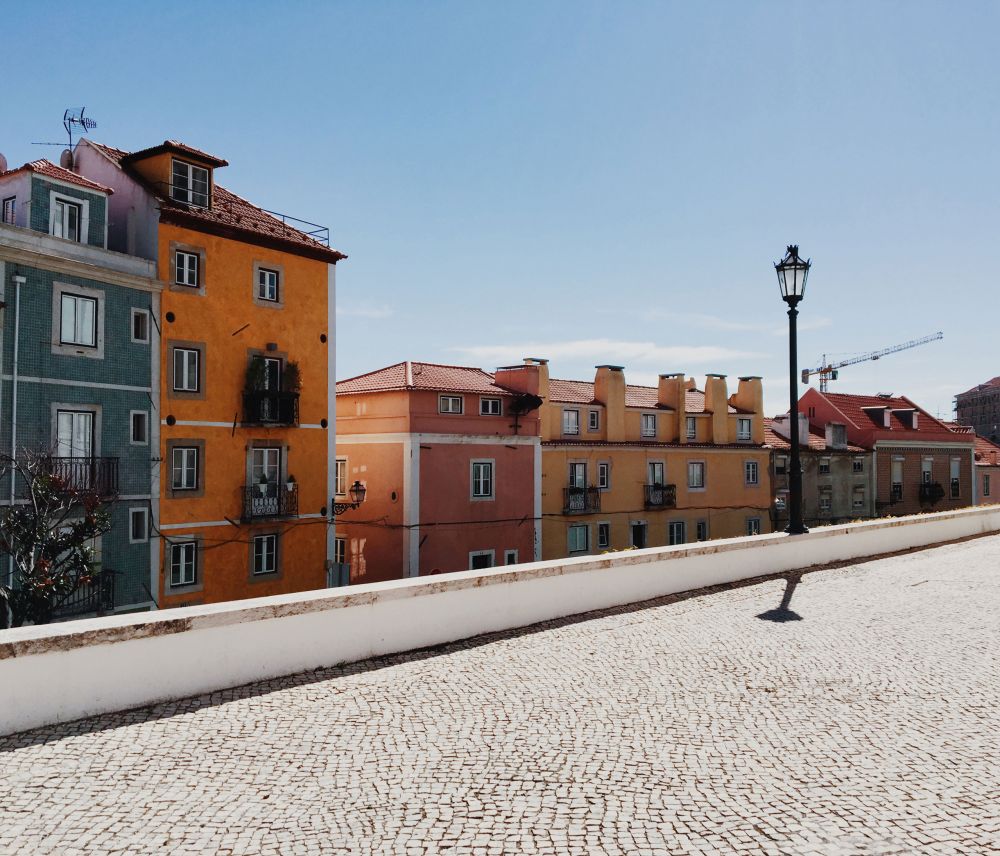 Chef José Avillez has quite the monopoly on fancy restaurants in Lisbon. But splash out and make a booking at this swanky little spot. The format circles around a theatre theme (those who've visited Albert Adrià's Tickets restaurant in Barcelona might feel a sense of déjà vu). There are two tasting menus to choose from, each sorted into "acts". Trickery and illusion infuse every bite.