Not IN BED: Ibiza
Words & Images by Christopher English
Ibiza invokes a mixed bag of reactions depending on to whom you speak - clubbing mecca to some, naff party island to others; to me it is has become home, a notion I still find odd after nearly nine years. Though never previously on my radar, a job offer brought me here for the first time, arriving on a Monday to start work the next day. Since those first moments, the diminutive Balearic jewel continues to reveal its extensive appeal without the need to step anywhere near the hotbed of hedonism for which it is so renowned. Bar Anibal Easily my most frequented restaurant on the island, this long time favourite local joint and unassuming gem serves what is perhaps the best chulet__n on the island, a rib of beef that arrives sizzling and sliced to share. Start with whatever looks good on the counter or ask for a plate of boquerones fritos, the delectable crispy fried fish usually found fresh on Fridays. Project Social Ibiza is largely off-trend, which alongside a near total absence of hipsters also means that the burger obsession happening elsewhere in the world has been mostly ignored - until now. The burgers at this new offering are backed by brilliant breakfast options and a create-your-own Bloody Mary bar, making for a perfect hangover haunt.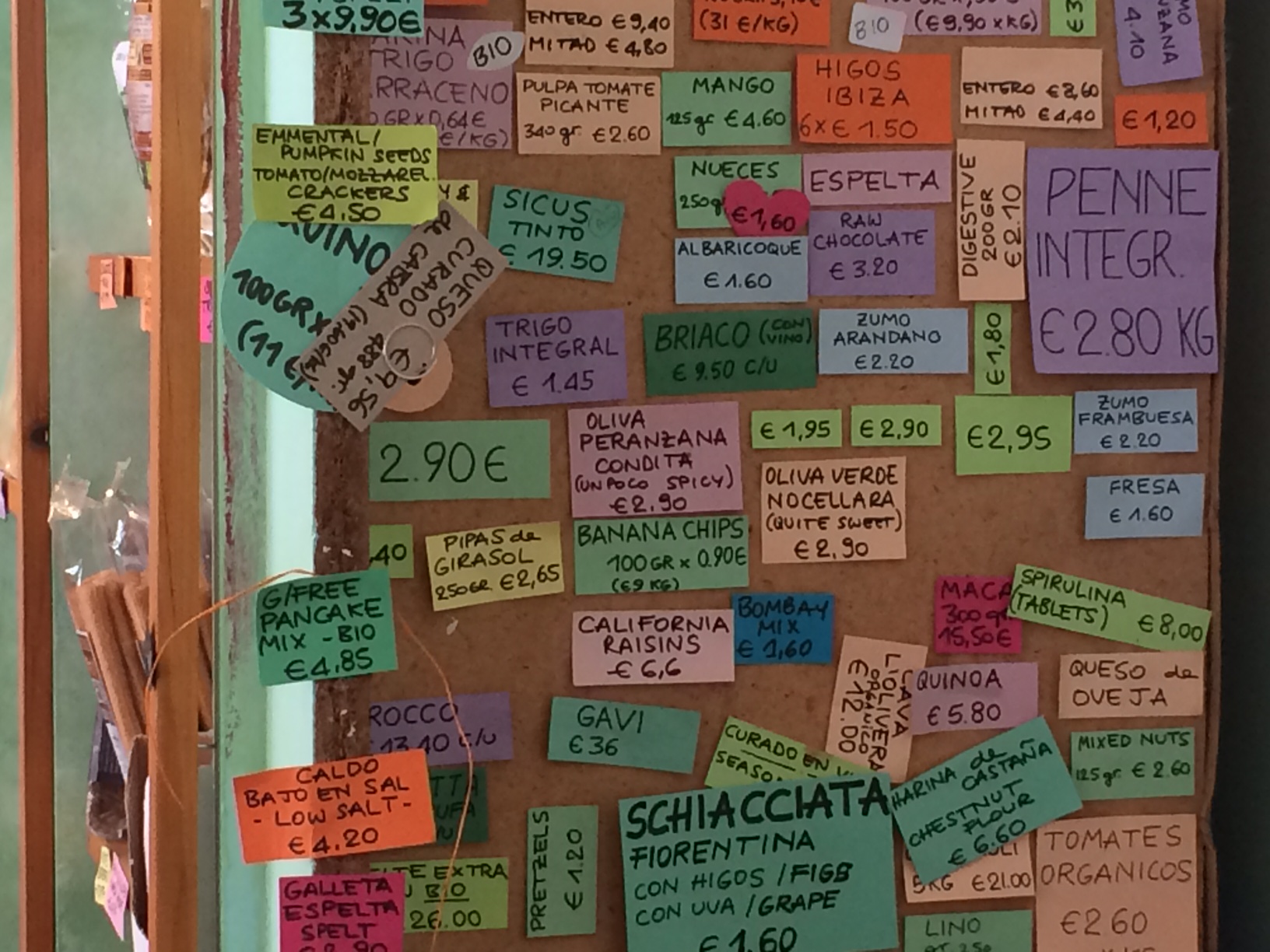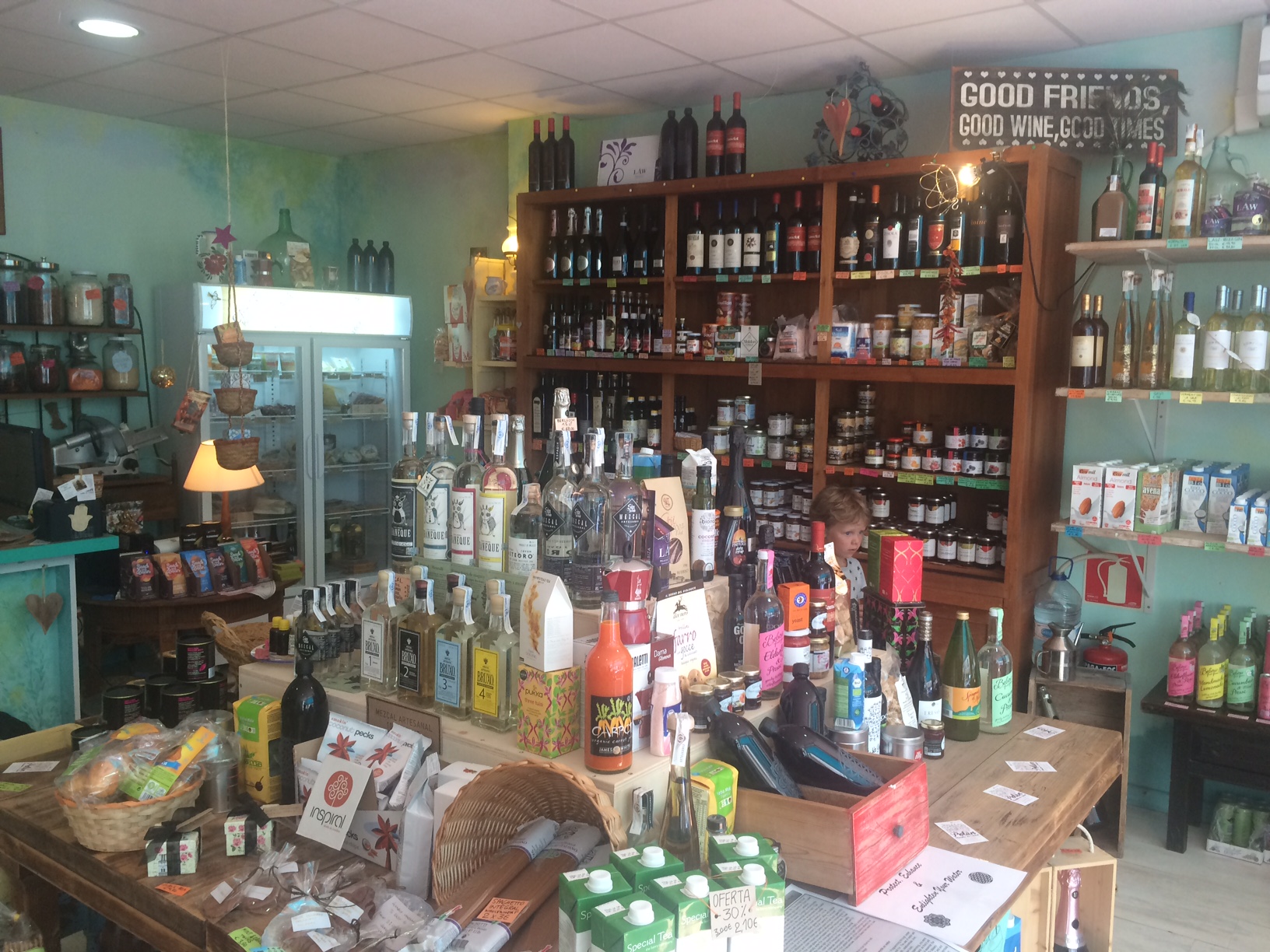 Polen A trove of edible (and quaffable) delights run by two of the loveliest people you are likely to encounter. From the wide assortment of teas and mezcals to organic pastas, sauces and condiments the entire selection on offer has been carefully curated with love. Additionally the cheeses and freshly sliced salumi makes for the perfect pre picnic pit stop.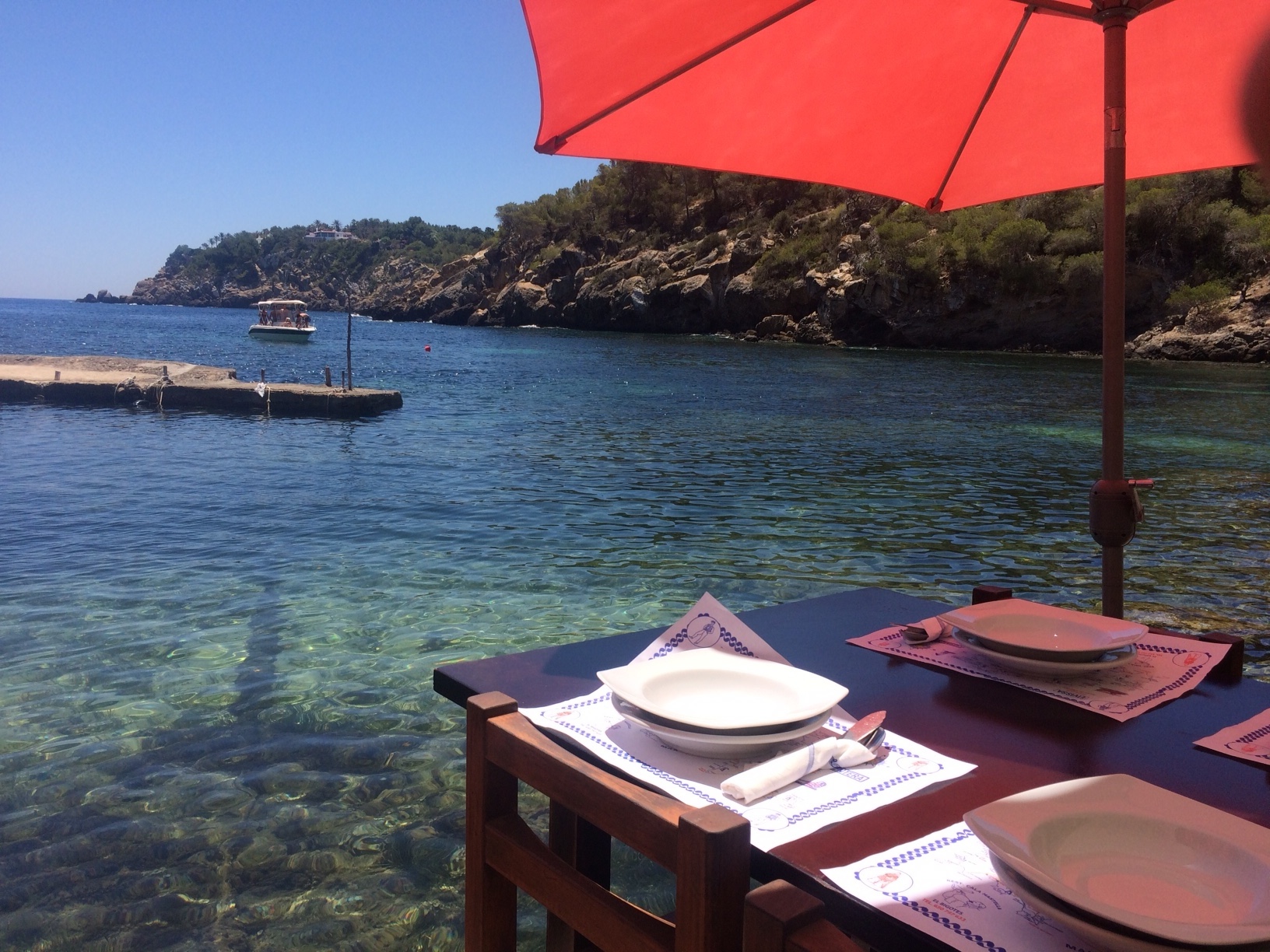 El Bigote There are probably better renditions of bullit de peix (a traditional saffron flecked stew of fish and potatoes) out there, but none coupled with a setting as unique as this, nestled right on the waters from where lunch was sourced. Follow with a swim and a snooze on the beach around the rocks. Booking essential. +00 34 650 797 633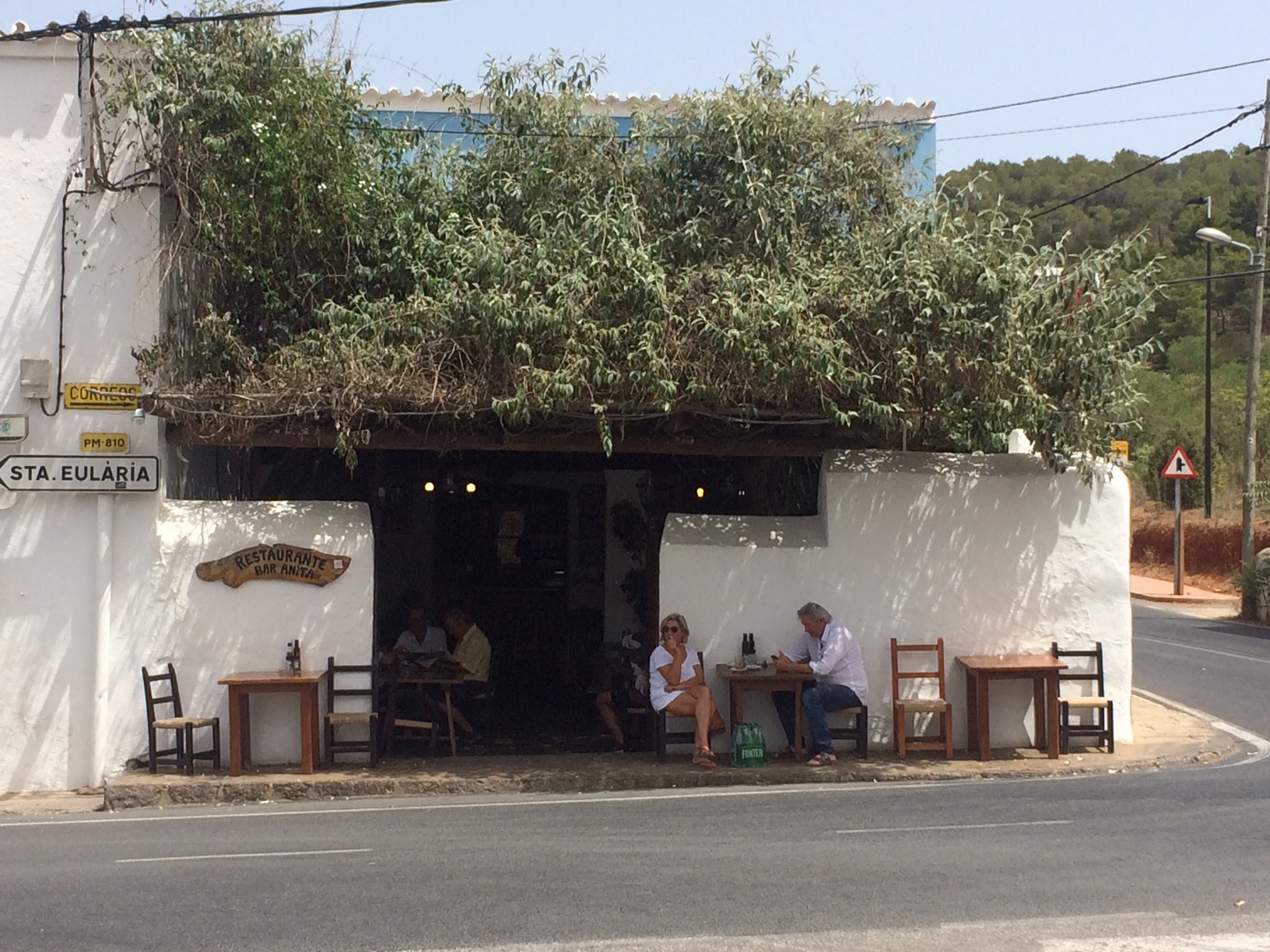 Bar Anita Located in the picturesque village of San Carlos, this old school haunt has been around a long time and has retained its charms in the face of change. The wide-ranging menu is functional and filling and the jugs of house made white sangria refreshing a great place to get a taste of the Ibiza of old. Cala Xuclar With an abundance of beaches and coves to choose from, it is difficult to know where to begin. The northern trifecta of Cala Xarraca, S'illot and Cala Xuclar is a good place to start and may way fulfil all of your beach needs, with the latter getting special mention since it's chiringuito is undoubtedly one of the most perfect places on the planet to enjoy dinner. +00 34 679 670 559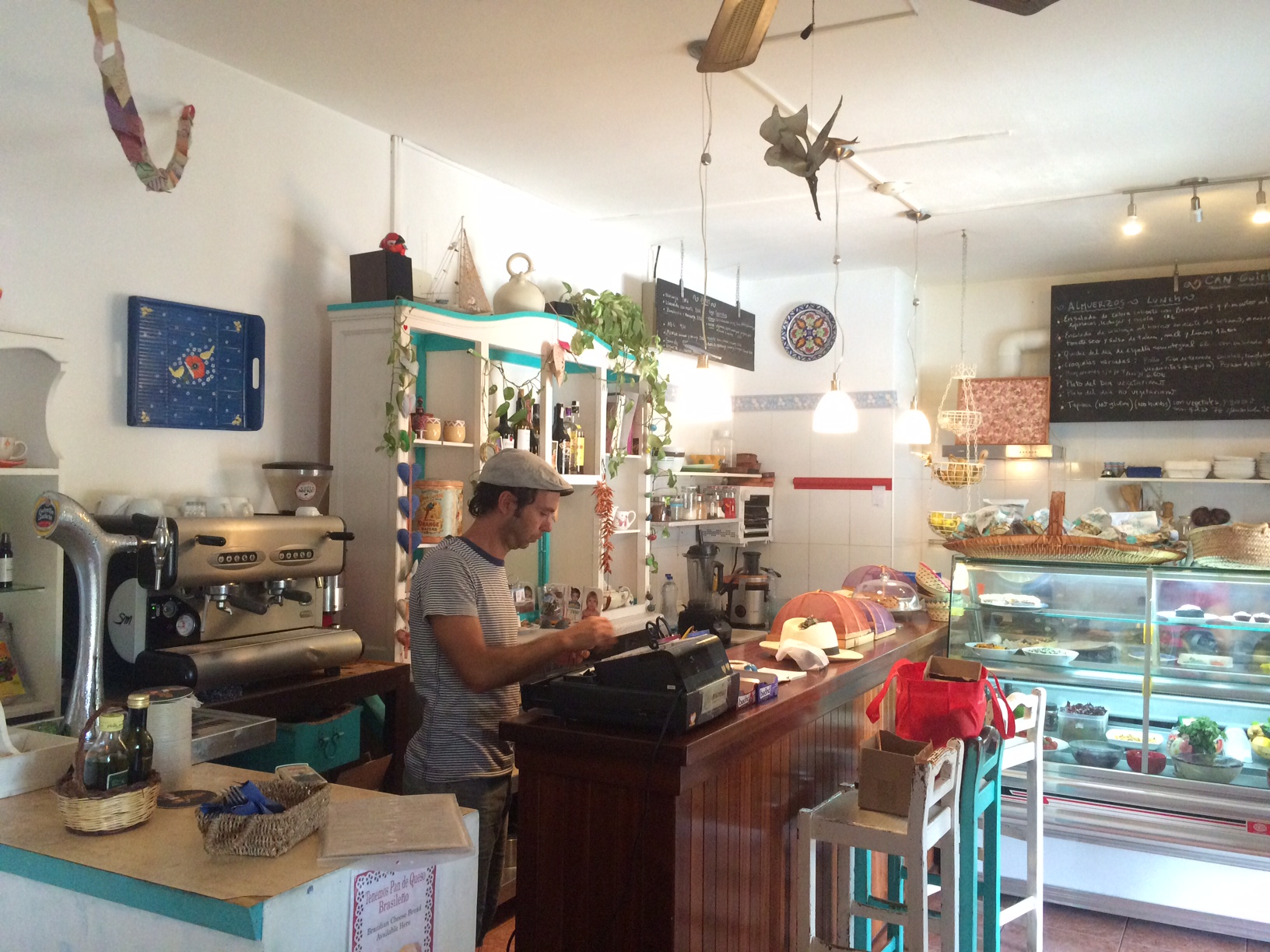 Can Guimo Tucked off the road to San Juan next to the tobacconist, this cute cafe has given locals somewhere significant to seek brunch, with an outstanding selection of salads, sandwiches and other delights replete with occasional South American touches courtesy of the owner's Argentinian/Brazilian heritage. Soulgood The surprising location and spectacular view in front of some unspectacular holiday apartments only adds to the allure of this welcome addition to the island's drinking options. Well received by those in the know, the view, the eclectic soundtrack, expertly mixed drinks and a selection of home-prepared snacks all ensure that it is unlikely to remain a secret for long. Granarium The opening of this Italian run bakery come cafe is another small symbol of the slow food evolution occurring on the island. Using organic flour and local produce, the breakfast and lunch options on offer are simply executed and the sandwiches so tasty that I can even forgive them for serving some dishes on slate. Formentera Ok so not strictly Ibiza, but very close and a near compulsory excursion nonetheless. Avoid the masses and head to Mijorn and one of the local eateries such as La Fragata or Es Codol de Foradat for lunch. Follow with a dip in the crystalline waters and you can be back to Ibiza in time for a sundowner.