Not IN BED: Hong Kong Central
Words & Images by Sophie McComas
Like a splash of astringent cologne after a close shave, a short stopover in Hong Kong serves as a slap to the senses. The sheen and glamour of the city renders it a magnet for expats, high-rolling business and fancy food, while the fug and chug of its ever-expanding population crams in so much energy that it's impossible to resist its infectiousness. A city that truly never sleeps, Hong Kong offers somewhat of a dichotomy; men in sharply cut suits glide past local street markets, and swanky expensive rooftop cocktail bars overlook overcrowded apartment blocks strung with greying washing lines. The outer territories are clean, bright and remote – a world away from the skyscraper forest of Central, but smack in the middle there's a wild, unbridled style that renders some, me included, not so willing to return to normal life.
Head inside a businessy block, up a lift and around a few corners to enter Duddell's; an elegant space with a sunny outdoor setting and chic lounges towards the bar. You won't find a better Negroni, and baskets of neat abalone dumplings with sea cucumber and mushrooms arrive steaming and perfect.
This slinky, narrow little cocktail and sushi bar is excellent, and all about the Whisky Highball. Choose your whisky then match it with a seasonal, fresh soda such as grapefruit or cucumber. Japanese-style seafood dishes such as local flower crab picked and piled high with uni, or grilled razor clams, are pristine.
Peel Street Espresso by Redback Coffee
Good coffee! And fresh bagels! There's quite a bit of quality coffee in Hong Kong now, but this little espresso bar is a favourite with Australians who won't settle for anything sub-par.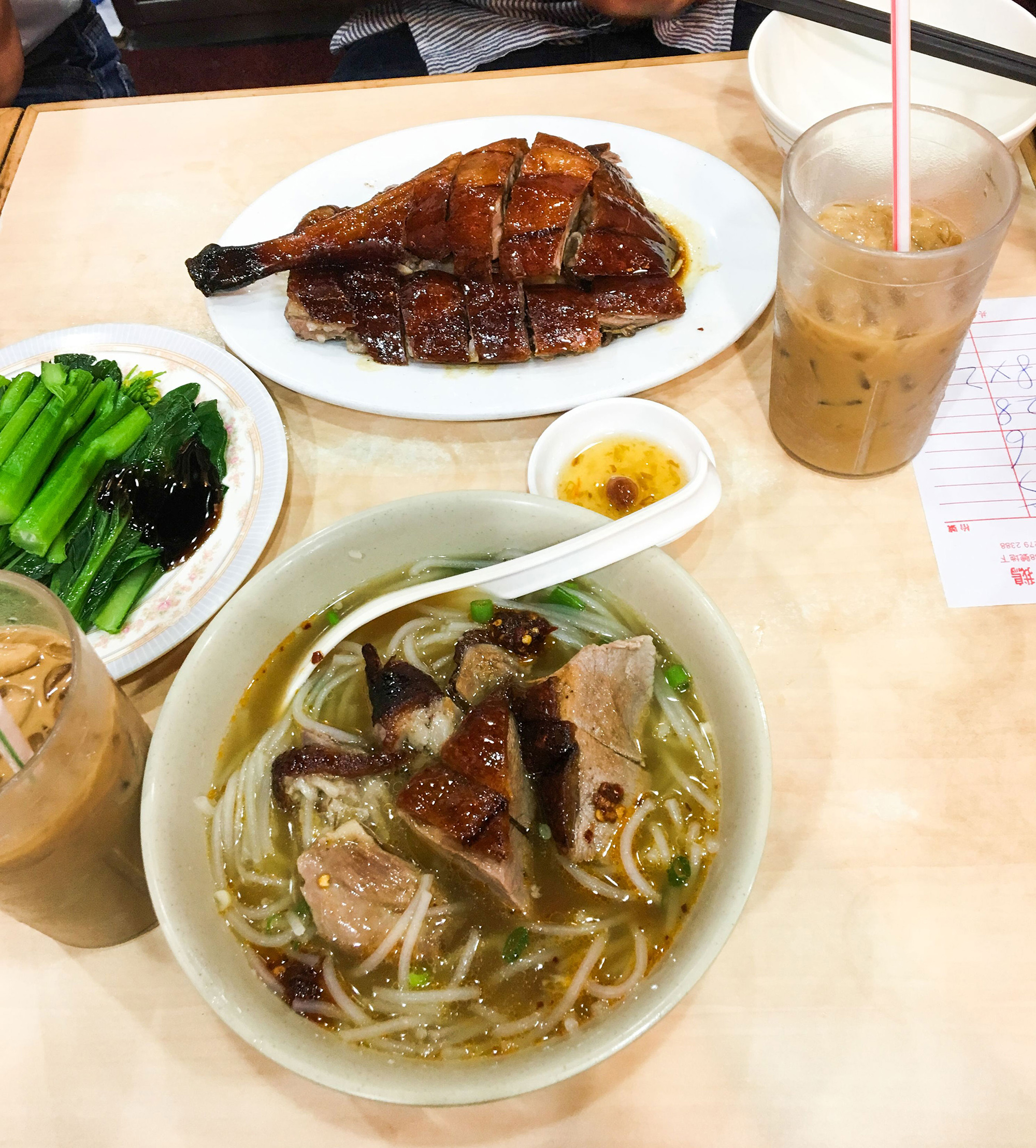 Whether it's the main event or the last stop after a wild night out, this is the kind of late-night dining den you dream of after many Tsingtaos. Everyone is here for one thing, and that's the Typhoon Shelter Crab, a juicy, hefty mud crab topped high with a garlicky, spring onion laden pile of fried soybean pulp. It's crisp, crunchy, savoury and delicious. Absolutely unbeatable.
James Henry, the handsome and talented Australian chef by way of Paris partnered with Hong Kong's Black Sheep restaurant group to open his first venue here last year, and it's gorgeous. Whole, glistening roast chicken, terrine en croûte, flaky mille feuille cut to order, Martinis… this might be my idea of heaven.
How much room do you have in your bag? Save space for shiny enamelware, vintage bandanas, woody incense and canvas backpacks from Goldyard. It's easy to lose hours poking around this beautifully curated design store.
Hungover? Mak's prawn wonton and egg noodle soup and a strong, icy coffee is the cure. Pick your timing right; this is a very popular little hole in the wall that's been open since the 1960s. As you might have noticed: just order, eat and leave. Lingering isn't really the done thing in Hong Kong.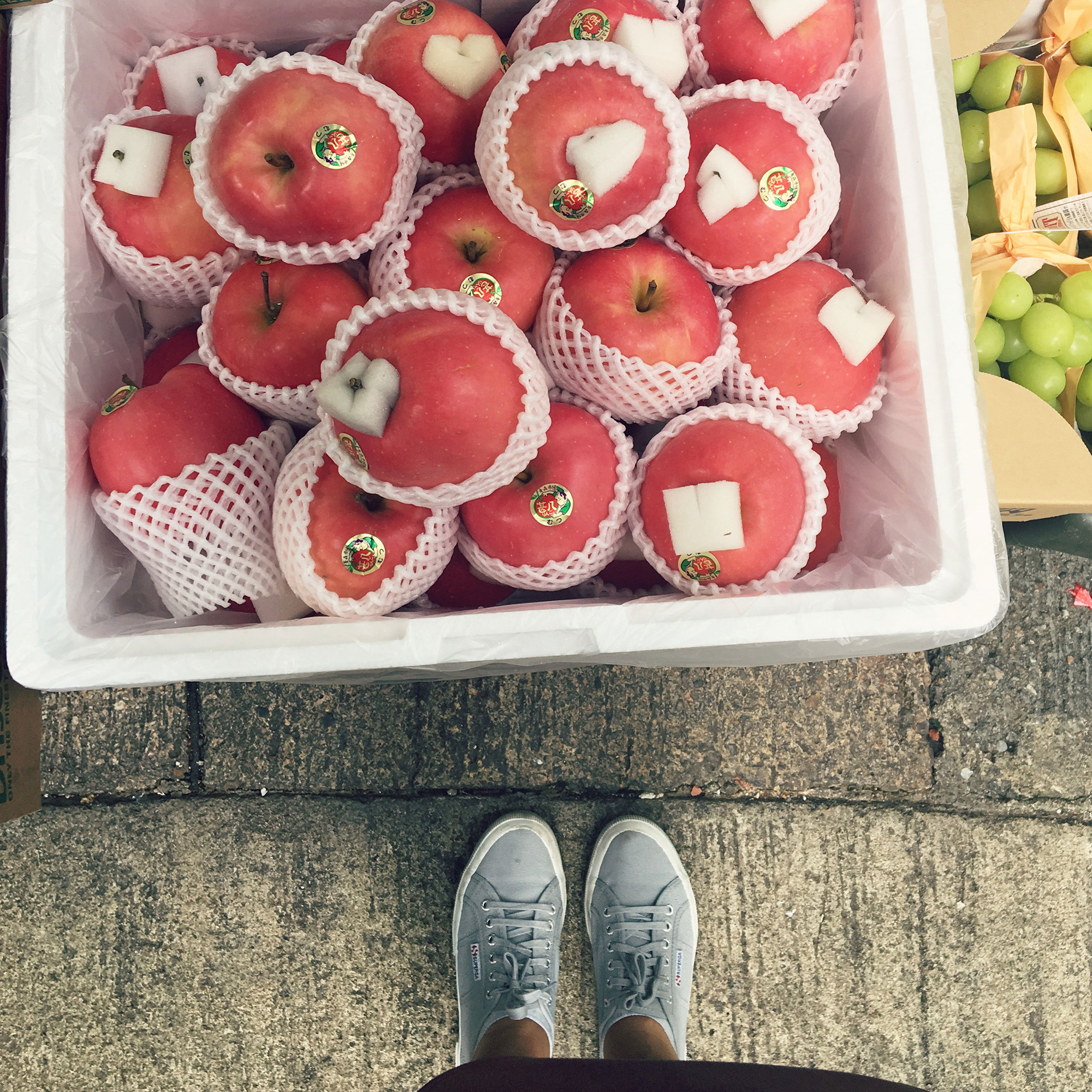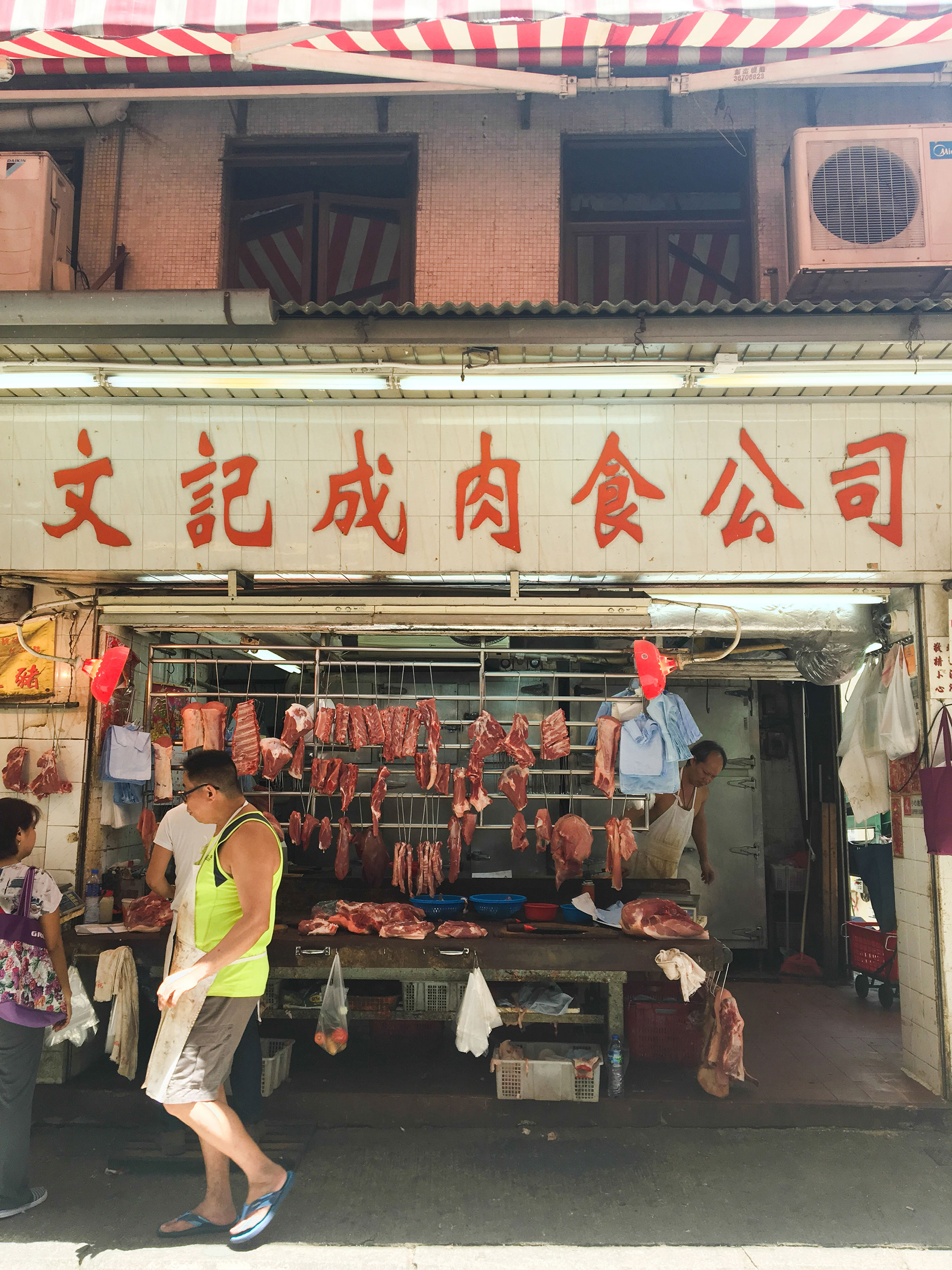 One of the oldest operating street markets in the city, Graham Street in Central is a mental cacophony of crazy things. There are fresh greens, fruit and flowers, as usual, then there are string baskets of live frogs that wriggle and squirm, and slimy bodies of beheaded eels that writhe on chopping blocks. Fish are sold live and bronzed roasted geese and ducks are strung up for sale. Follow your nose for the freshest produce.
Biggie and Blondie blast through the speakers at Ho Lee Fook, which translates to "good fortune in your mouth" in Cantonese. Chef Jowett Yu is a trailblazer in modern Cantonese cuisine and his first Hong Kong restaurant is jammed night after night. You can't book, so come early. Don't miss the slow-braised short rib.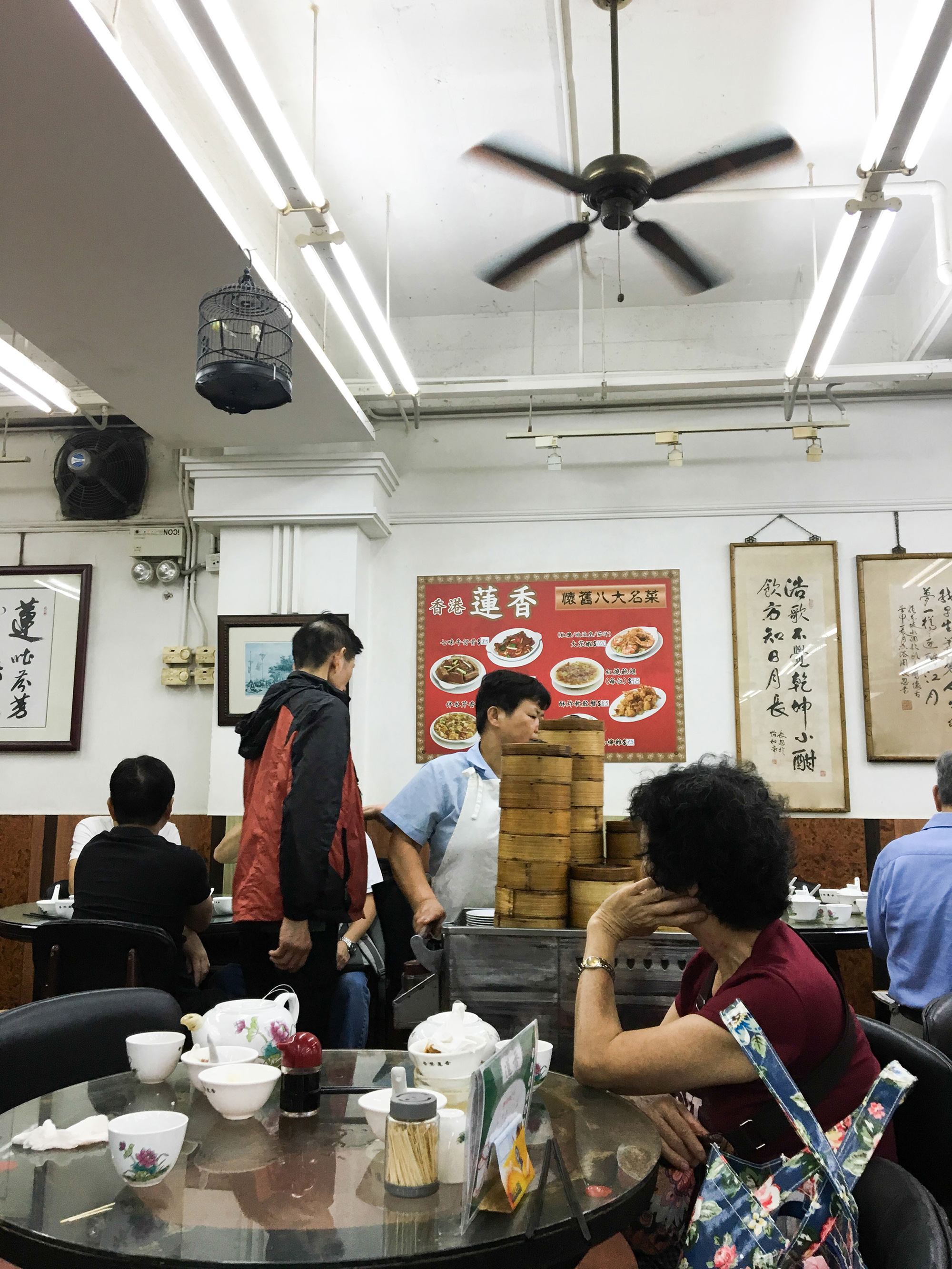 Arrive early in the morning to catch gentleman reading the morning news over their dim sum at Lin Heung. The two-storey restaurant with its fluorescent overhead lights, cramped communal tables and ceiling fans is an institution with an ancient, traditional feel. Ladies wheel their yum cha carts between seats with fierce determination. Flag one down for pork buns, lotus paste buns, glutinous rice rolls with pork and flaky egg tarts.
A Michelin-starred meal for around $15? This is the place. Roasted goose and rice noodles have made Yat Lok famous in Central Hong Kong. Arrive at 11am, when the goose is fresh, juicy and hot. You won't get far with English – just point at what your neighbour is eating – either noodles and broth topped with a shiny goose leg, or a plate of meat with greens. They'll know what you're here for.