Not IN BED: Hobart
Words & Images by Jess Kneebone
Hobart really is a destination these days, with people travelling far and wide to experience the awe of Mona and sample the emerging culinary scene. So, where does one dine in Hobart? And which bar is worth dropping by? We took a long wintery weekend to explore the city, and left with a damn portly belly. SALMANACA MARKET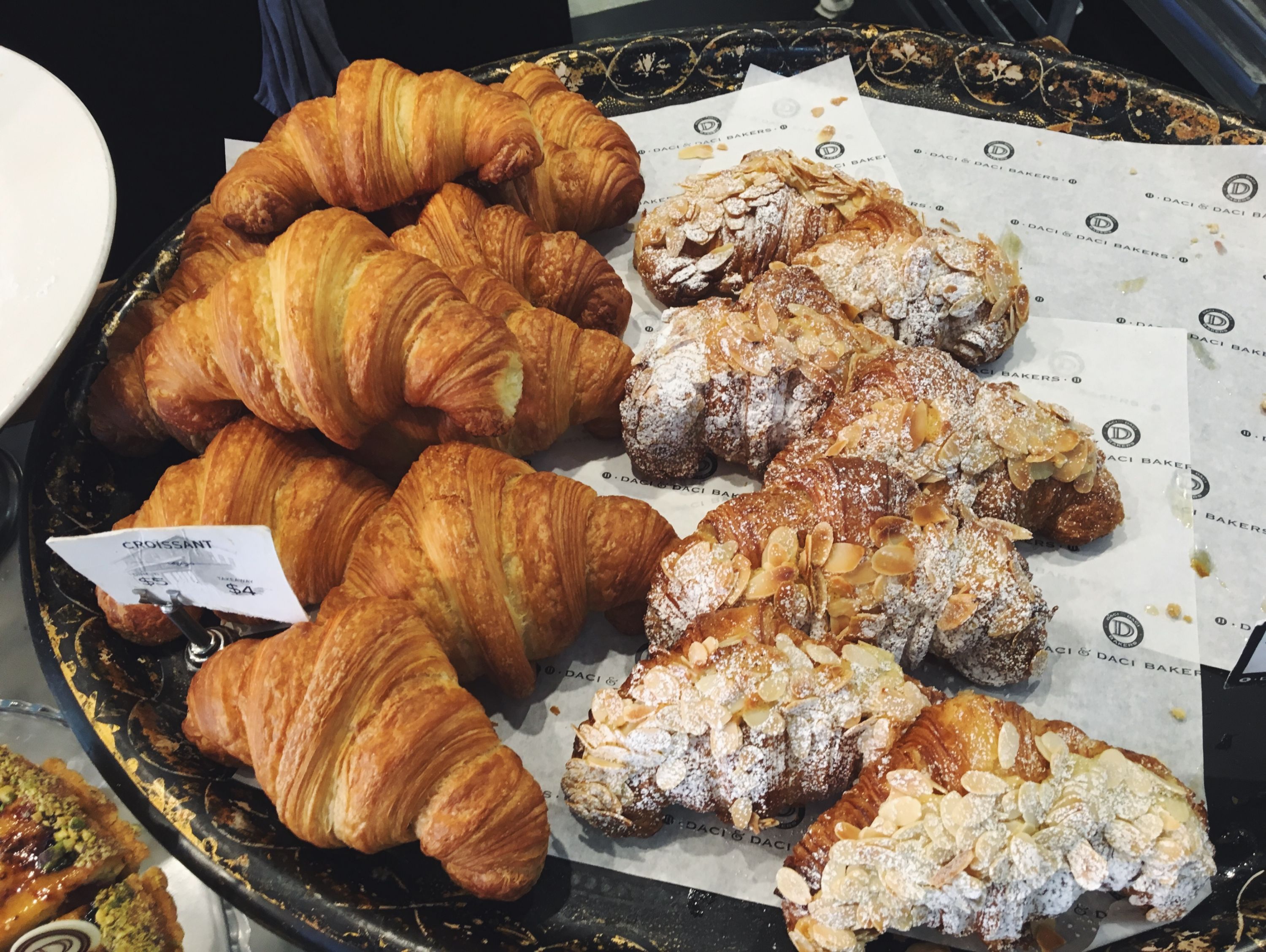 Arriving on Saturday morning, it made sense to do the tourist thing and visit the Salmanaca markets. But first, coffee and croissants. They go well together. So off we set to devour a buttery croissant from Daci & Daci Bakers. Honestly, with the sheer value of sugary treats on show it was hard to resist stuffing ourselves silly. And the coffee was good too. There's a lovely atmosphere at the markets with loads to peruse. You can find soap, leather goods, fresh vegetables, jewelry and more. There's even sloe gin! Which was a must-have. Australia's southern-most whisky distillery McHenry and Sons Distillery stand offers old English sloe gin, barrel aged, navy strength or dry gin, and it's worth it.
GRAPE WINE BAR After meandering around the quaint Battery Point, it was time for a pre dinner aperitif so we stopped in at Grape Wine Bar - a cute wine tapas bar, with a welcoming vibe. It's positioned in a great people watching spot, and you can see all the charming sandstone buildings in Salmanaca place, constructed in the 1840s. True story! ETHOS EAT & DRINK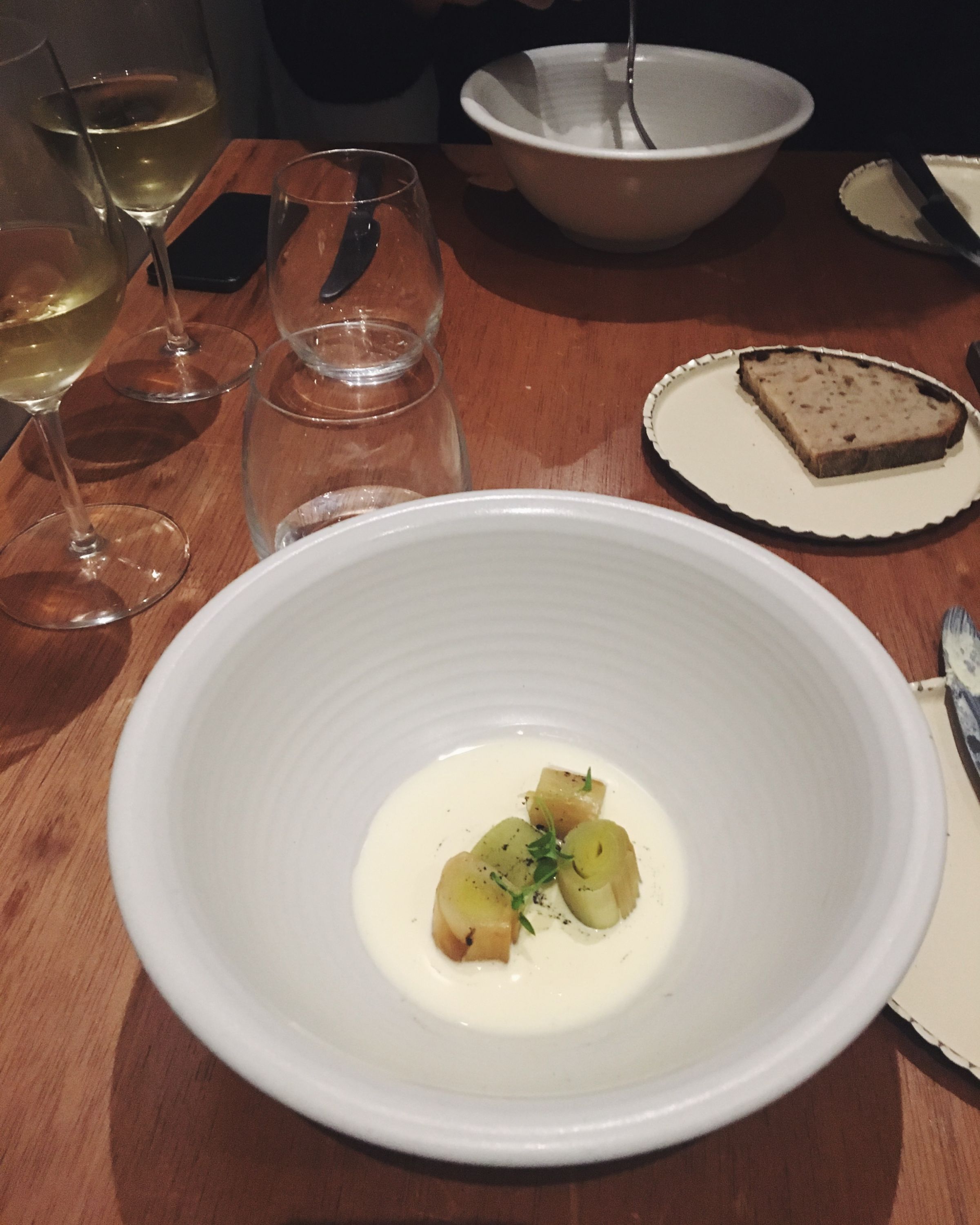 For dinner, we made a booking at Ethos Eat & Drink. The space alone is quite impressive, set in 1820s stable yard but it's the new daily menu and passion for farm-to-fork dining that sets this restaurant apart. We opted for the six-course feast, and with almost everything made in house and a number of experimental dishes, our palettes were most impressed. PILGRIM COFFEE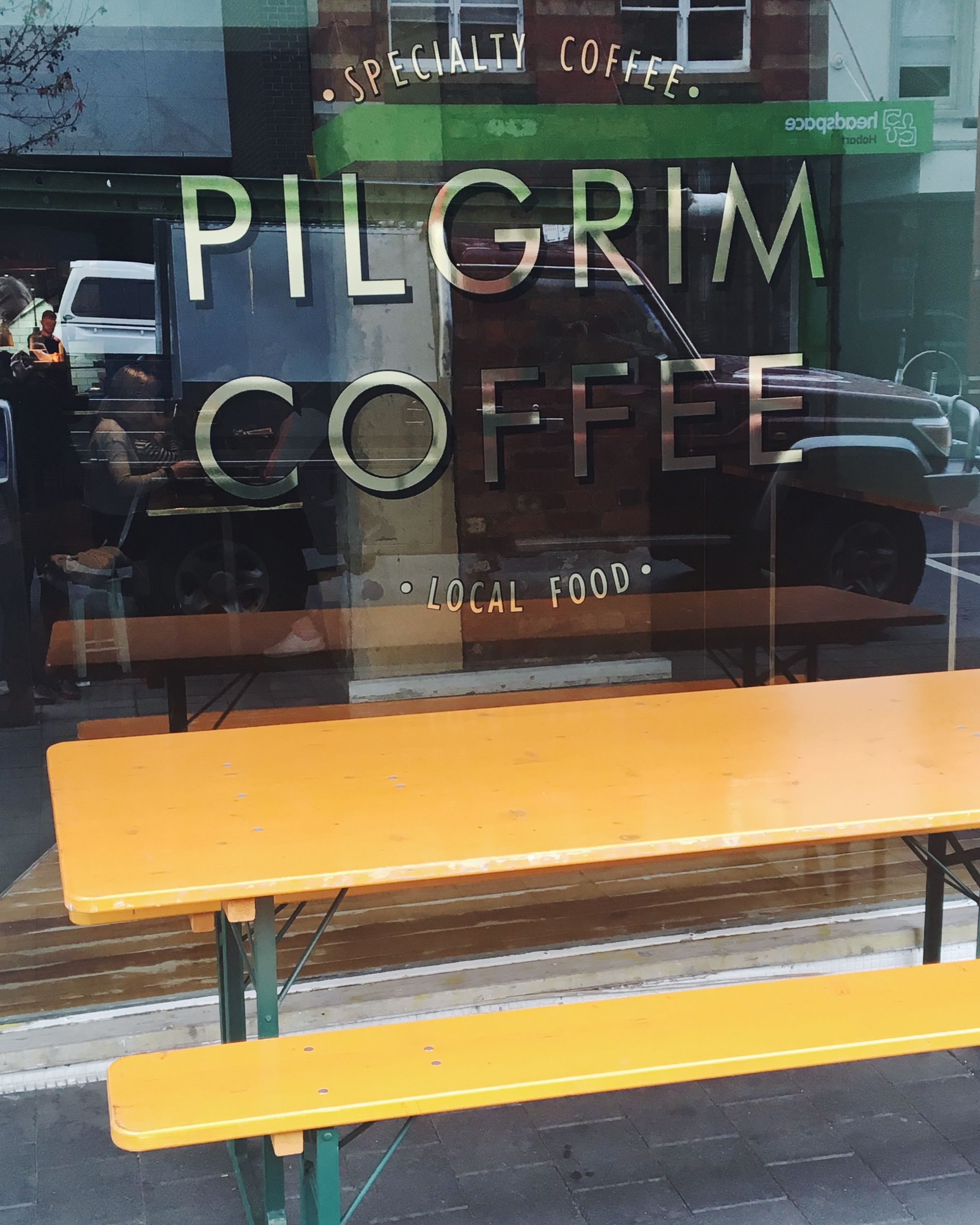 The coffee here is top notch, and worth dropping by if you're into your bean blends. Pilgrim offers breakfast and lunch all day, and a nice atmosphere. The menu is small but punchy - I had slow-cooked eggs with pulled pork__and it was jaw-droppingly flavoursome. MONA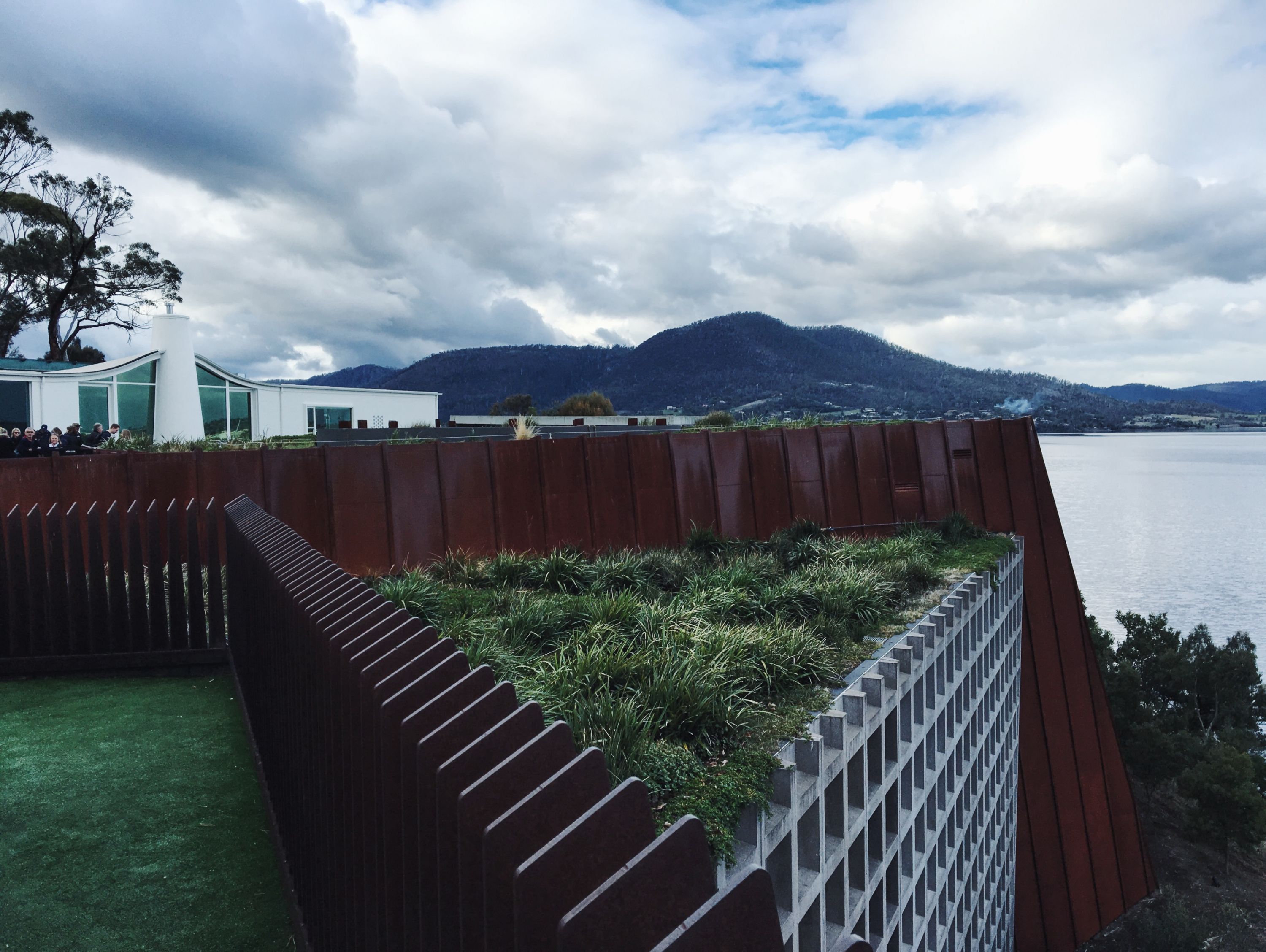 The whole Mona experience is simply remarkable. You'll need four hours or so, so get the ferry over early (11am) and if you can, pay for the posh pit experience. It's an extra $20 or so, but you get all the bubbles and beer you can drink on the 25 minute ferry ride and free snacks. Once you arrive, you'll enter an unmarked door and be ushered underground to where the art collection begins. The experience winds you from the lowest level back up through to the ground floor with plenty to see, smell and hear along the way. The space itself is like subterranean fortress married a cave and chiseled its way into the banks of the Derwent River but as far as the art goes, you'll just have to experience that for yourself. THE SOURCE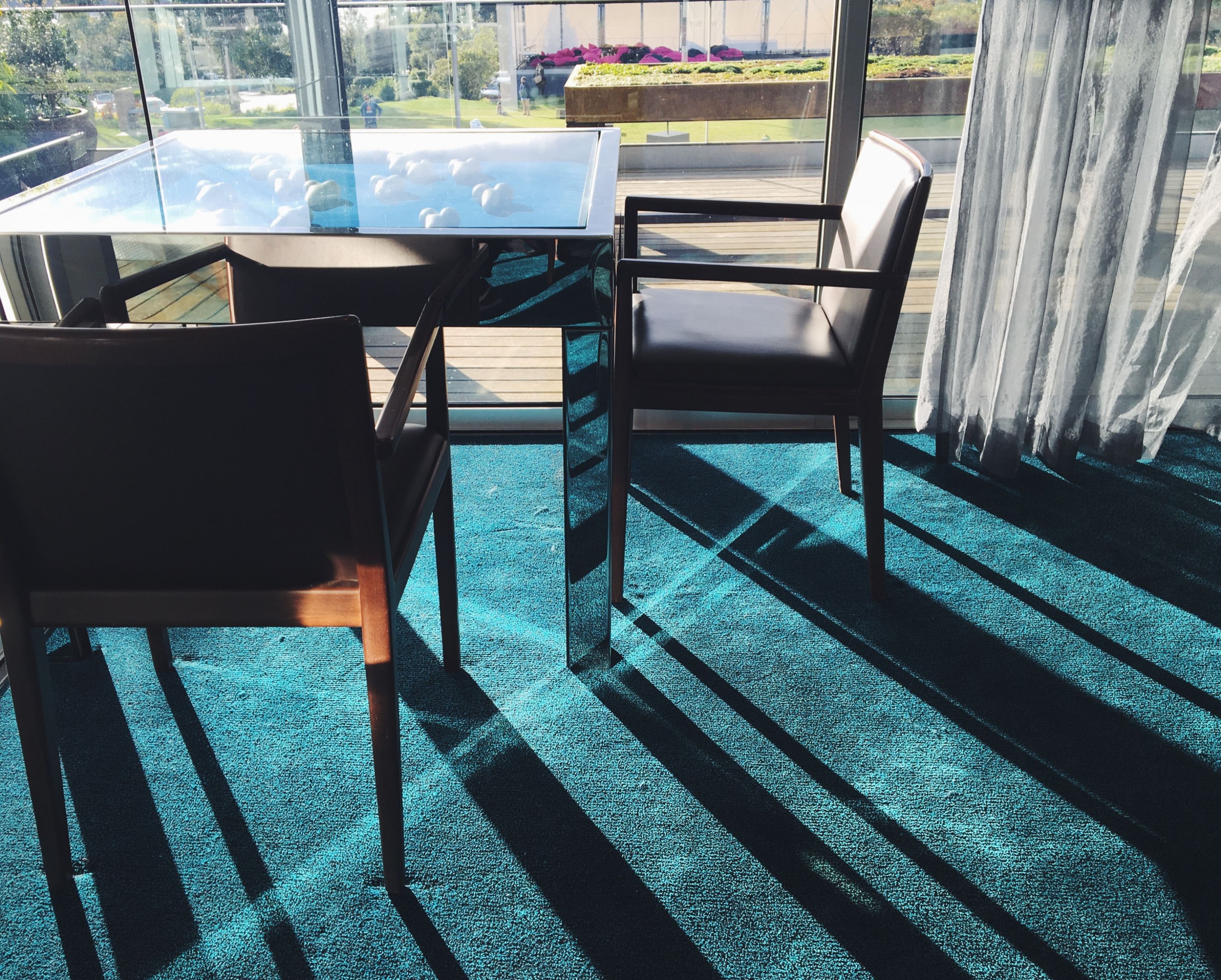 There are a few food and beverage options on site at Mona; the cafe, wine bar, cellar door and Source restaurant. The Source is a bit fancy, with spectacular views in a fine dining setting. The wine list is impressive, with food to match. The gin oysters may have been some of the best yet, and the knowledgeable staff make the whole dining experience a pleasure. If fancy is not your thing, visit the Mona wine bar downstairs, which boasts wines, craft beers and tasty morsels. PREACHERS Preachers is a nice pub in Battery Point, with a super relaxed vibe. It feels like the building may have been an old church or chapel, hence the name but there's a bus literally plonked in the courtyard amidst a web of fairy lights. We stopped by at sunset, drank mulled wine and cheers'd to an indulgent weekend.