Melbourne, Dinner with Friends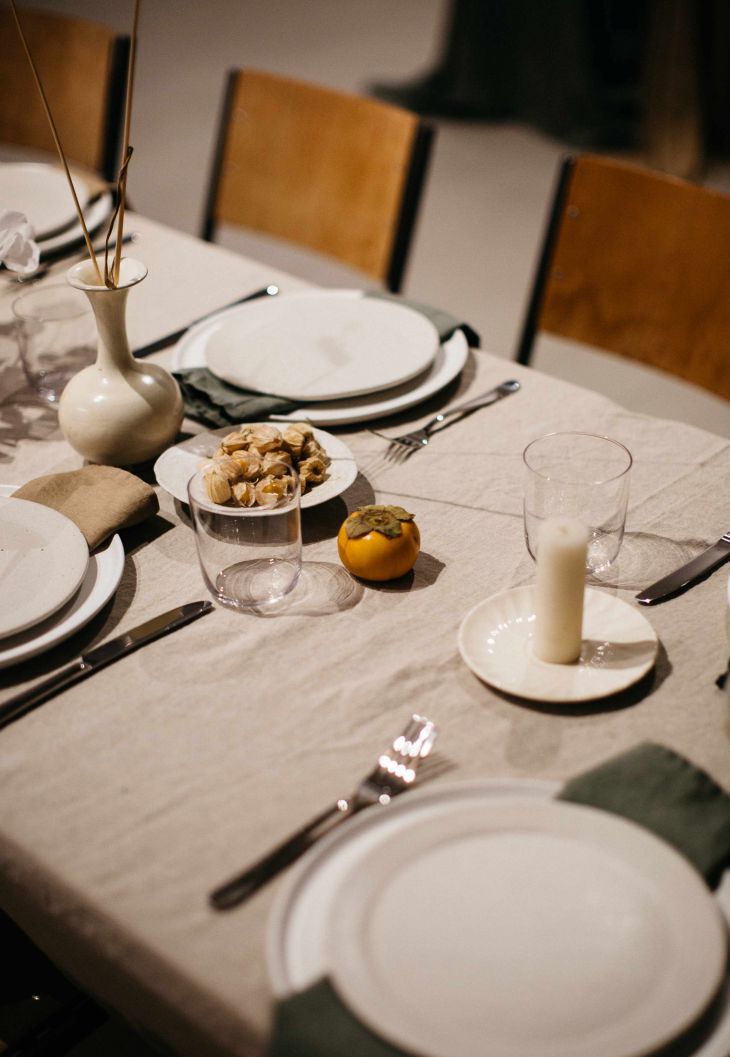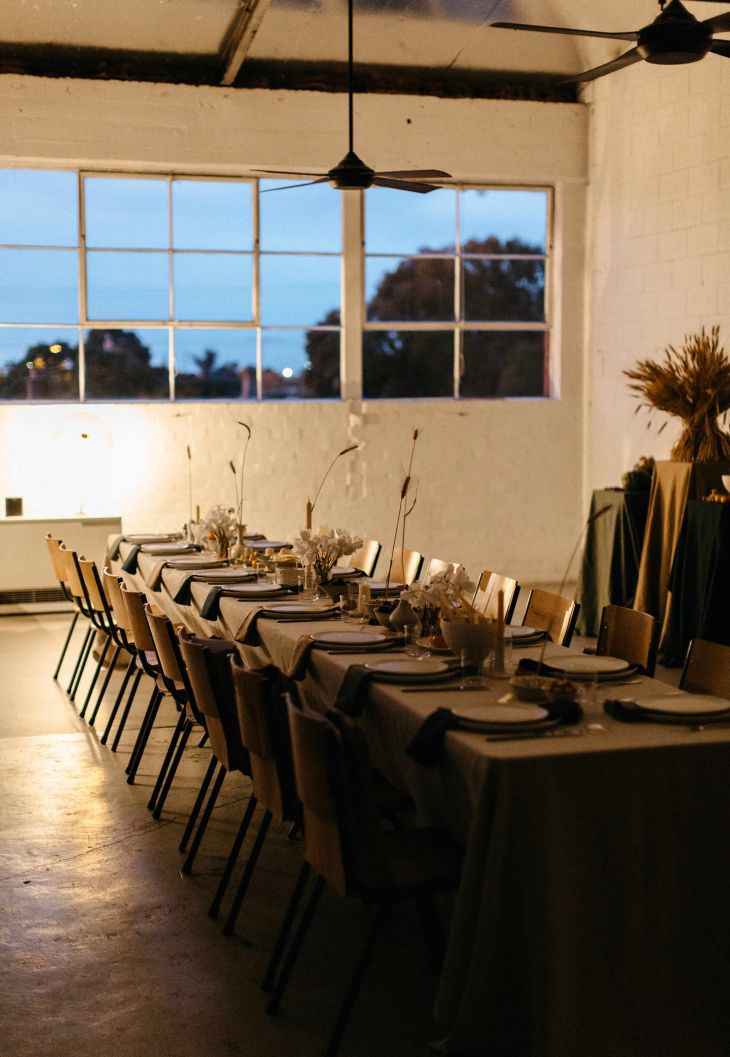 Table dressed for an Autumn dinner using IN BED Natural linen tablecloths and linen napkins in Pine and Khaki.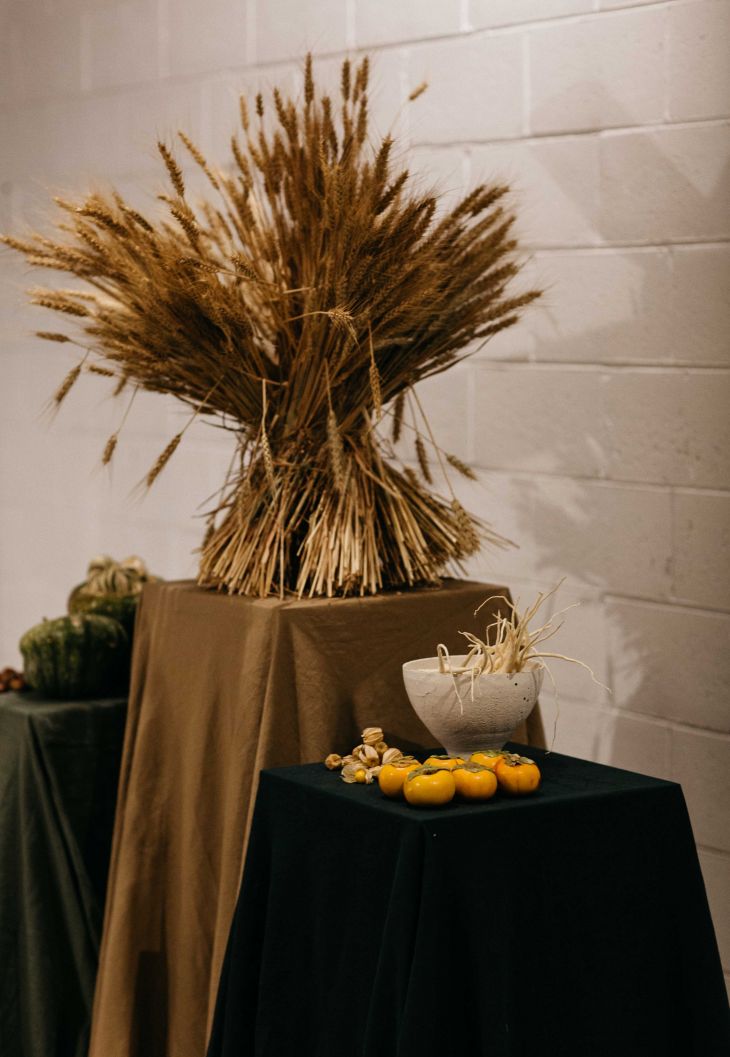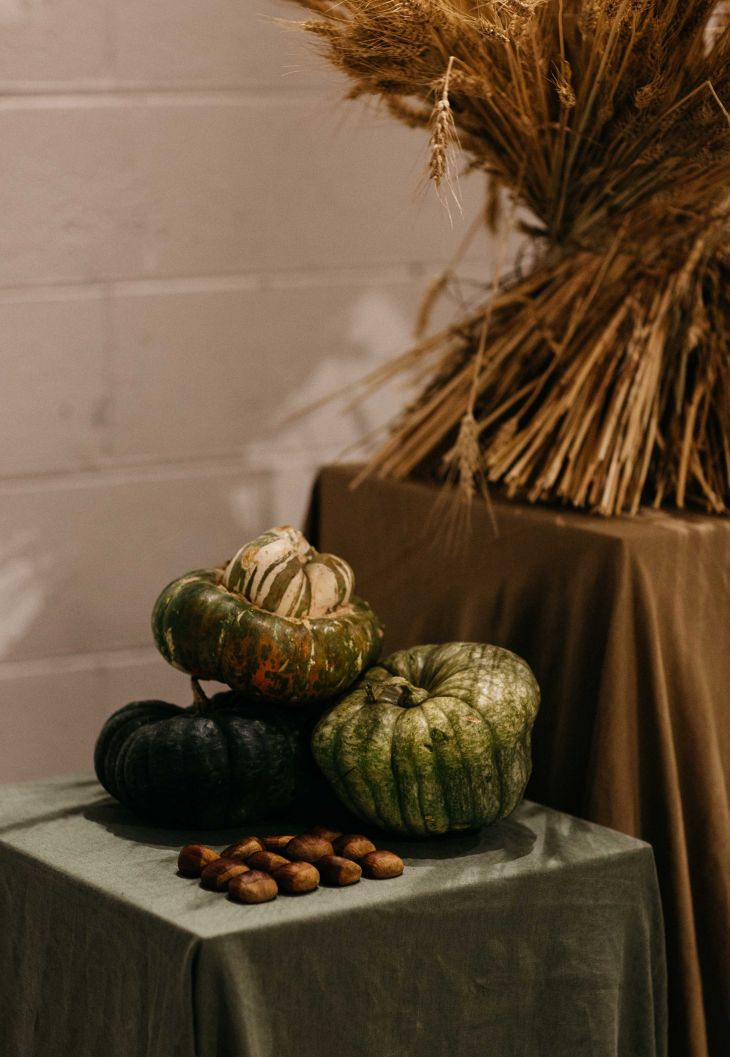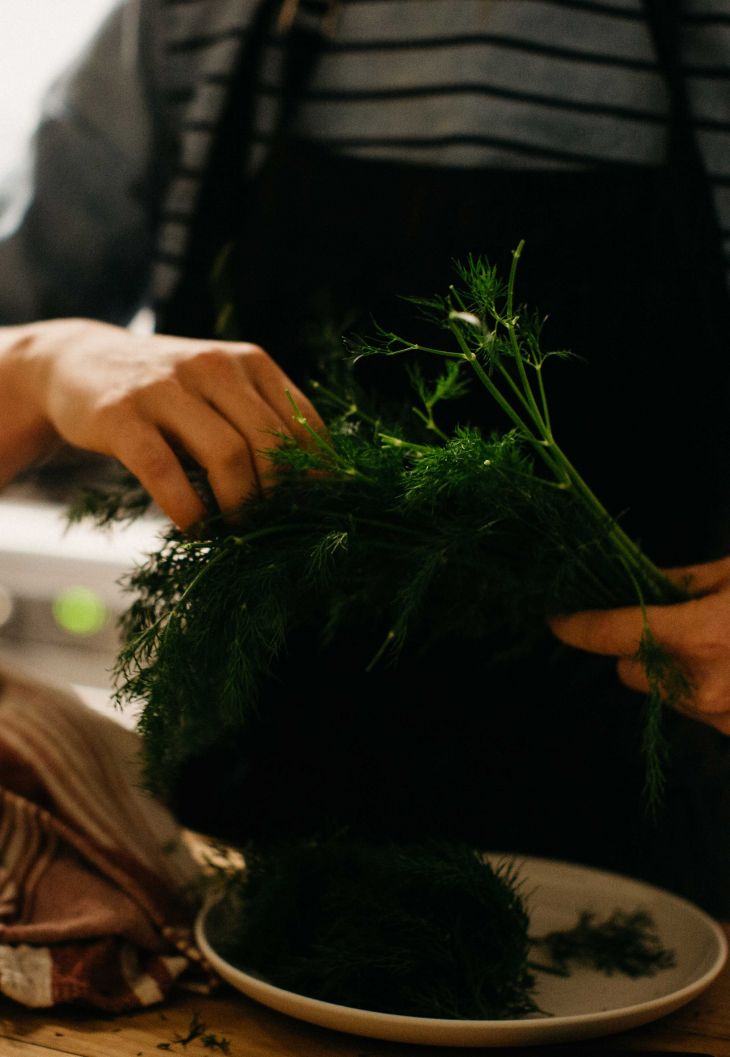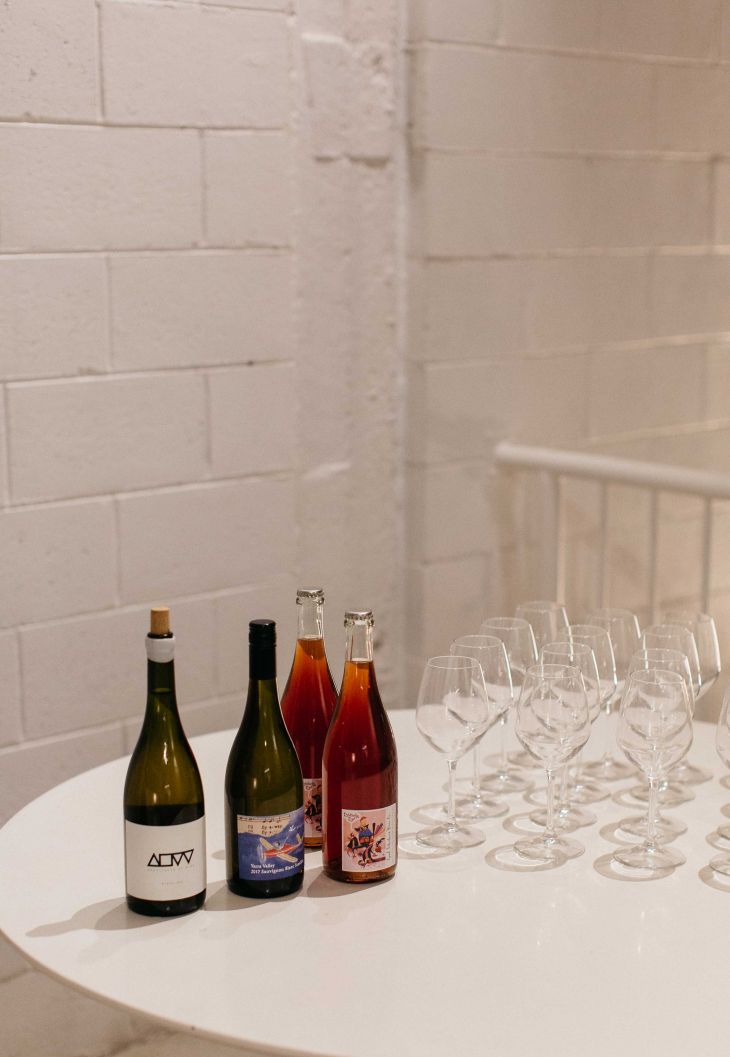 Ahead of our residency in Melbourne last week we held a dinner with friends in Melbourne. We shared a family-style meal of autumnal produce, which was orchestrated by our friends at Merchant Rd and headed by chef Ella Mittas.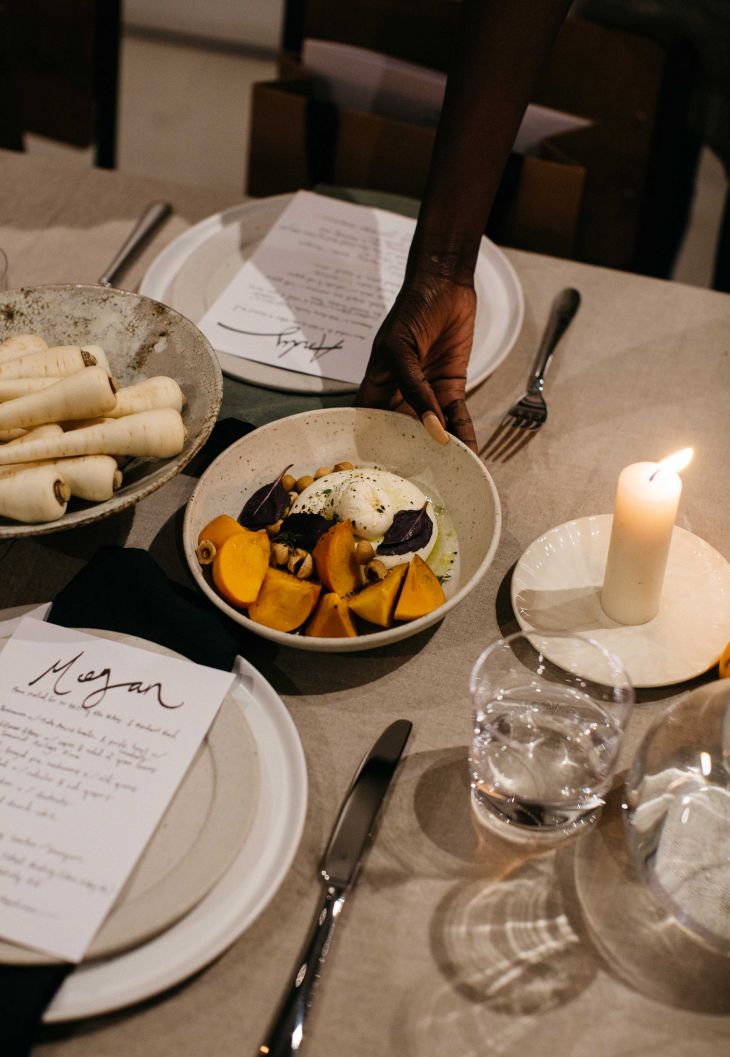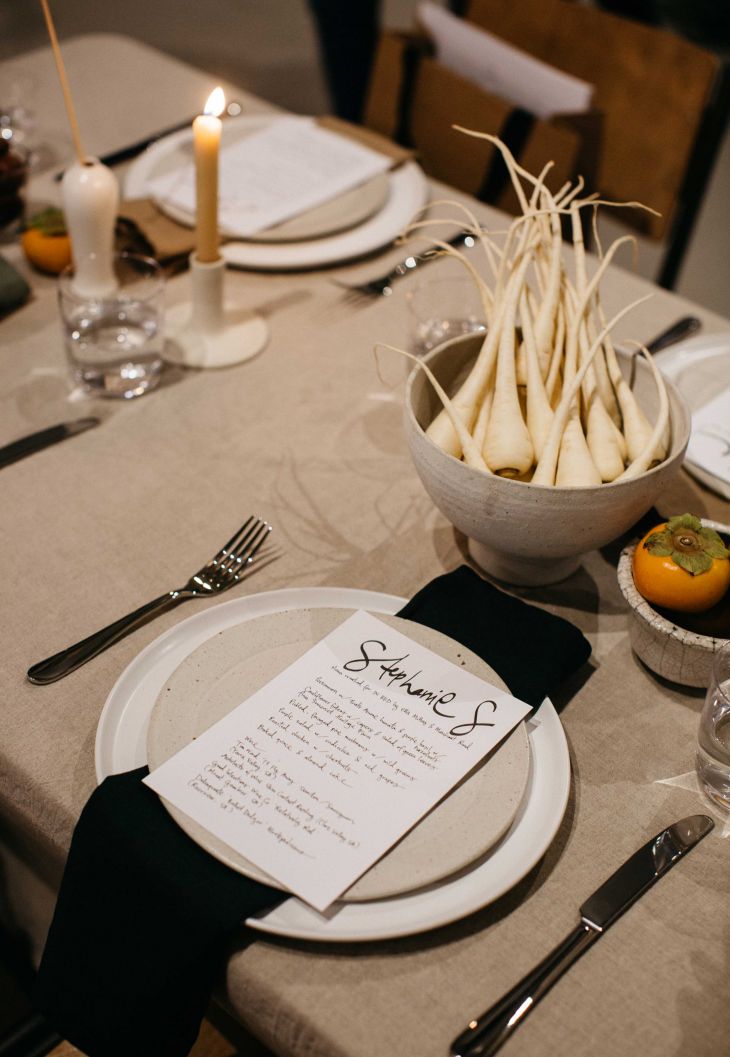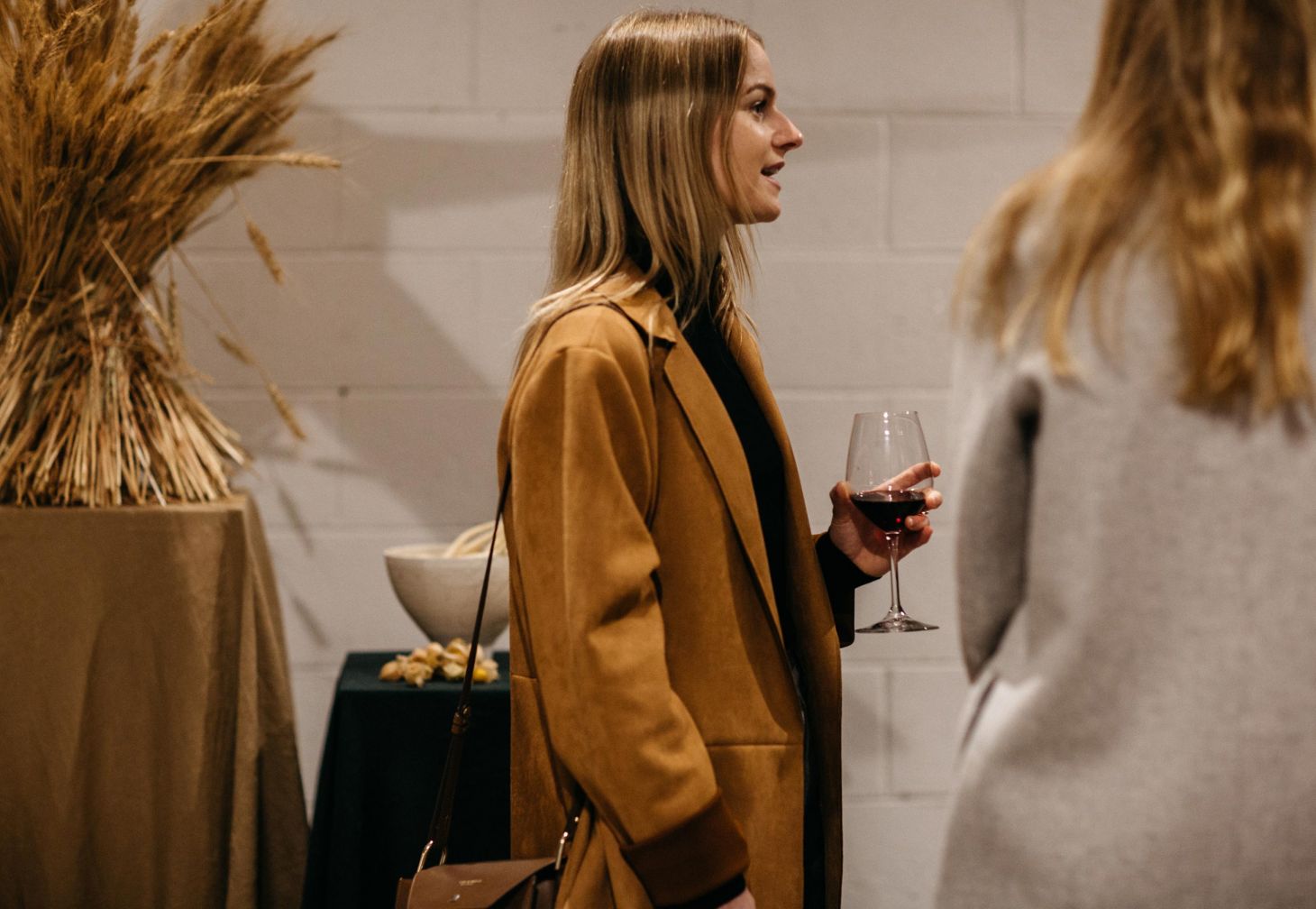 Tina from We Are Triibe.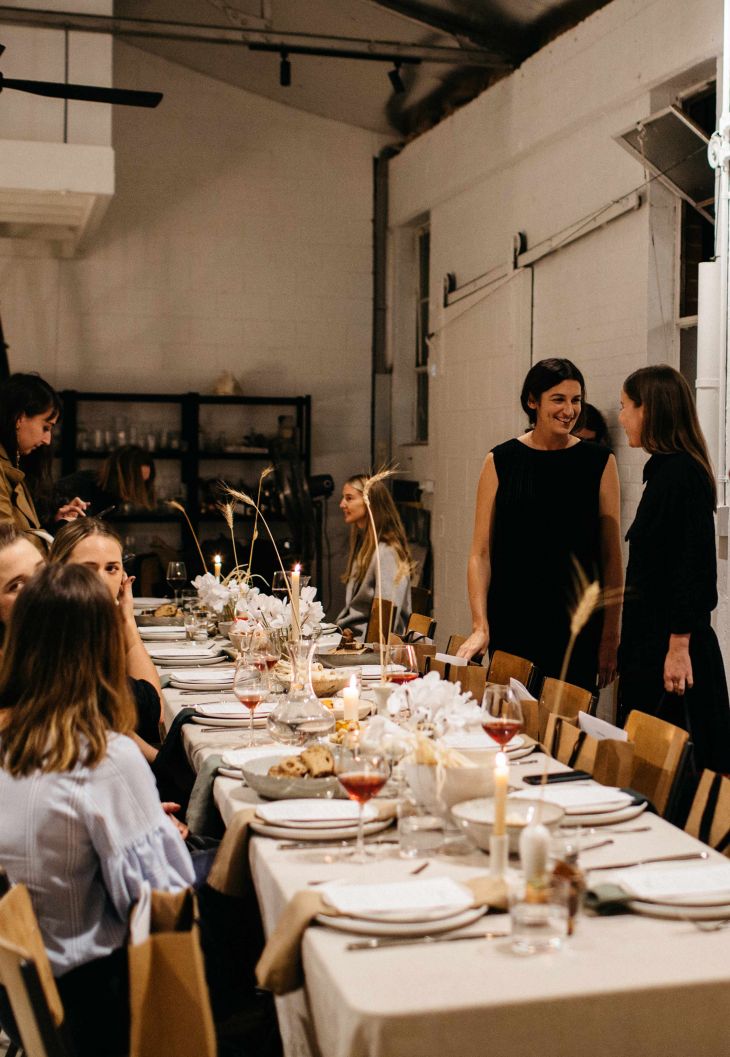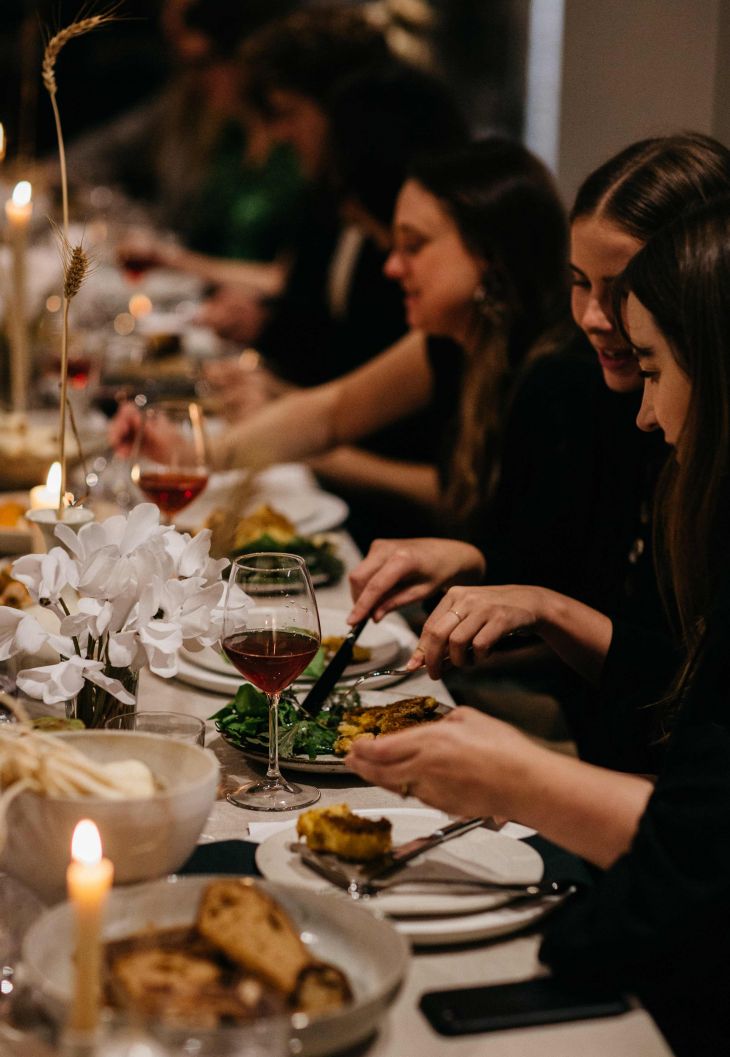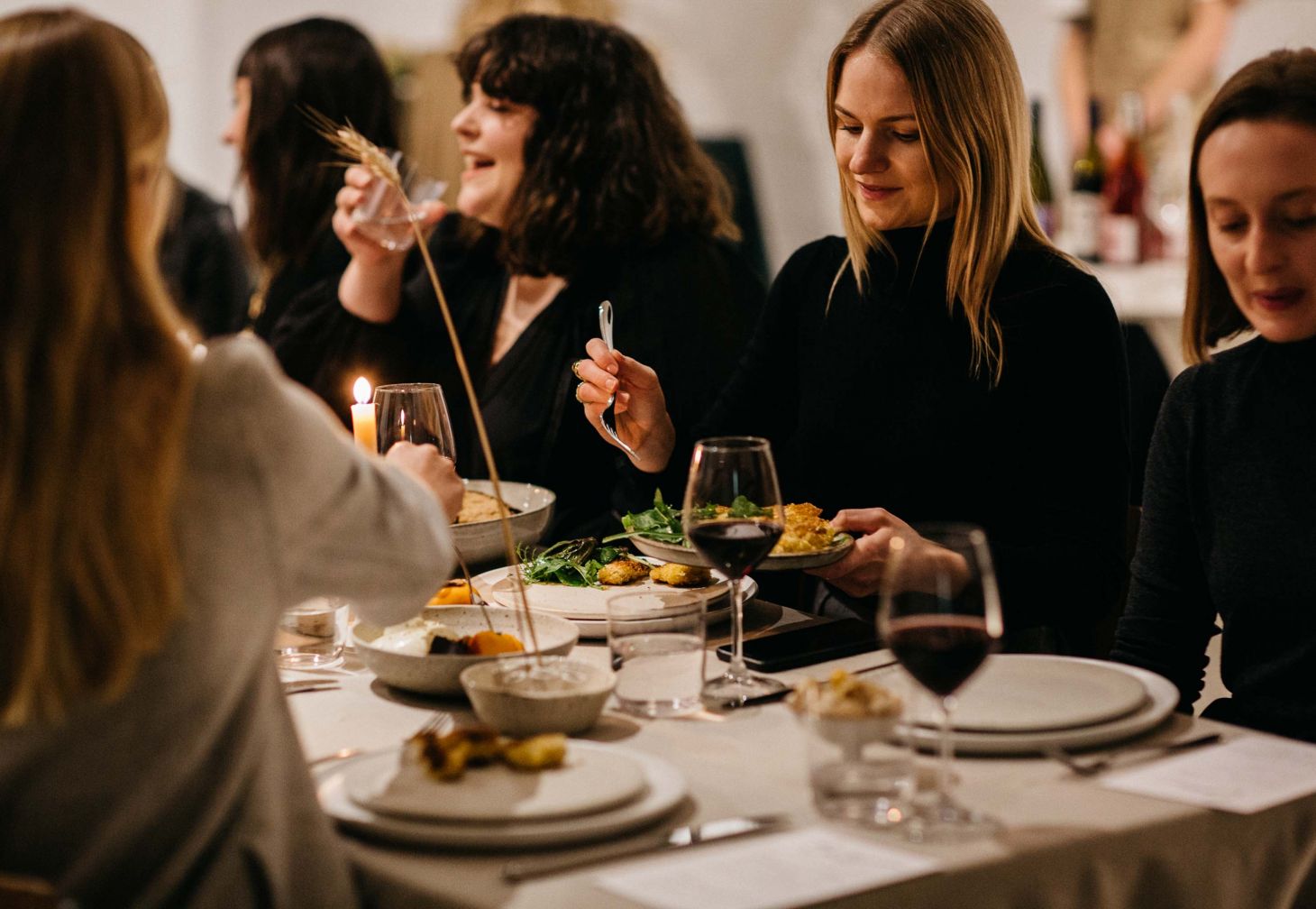 The Menu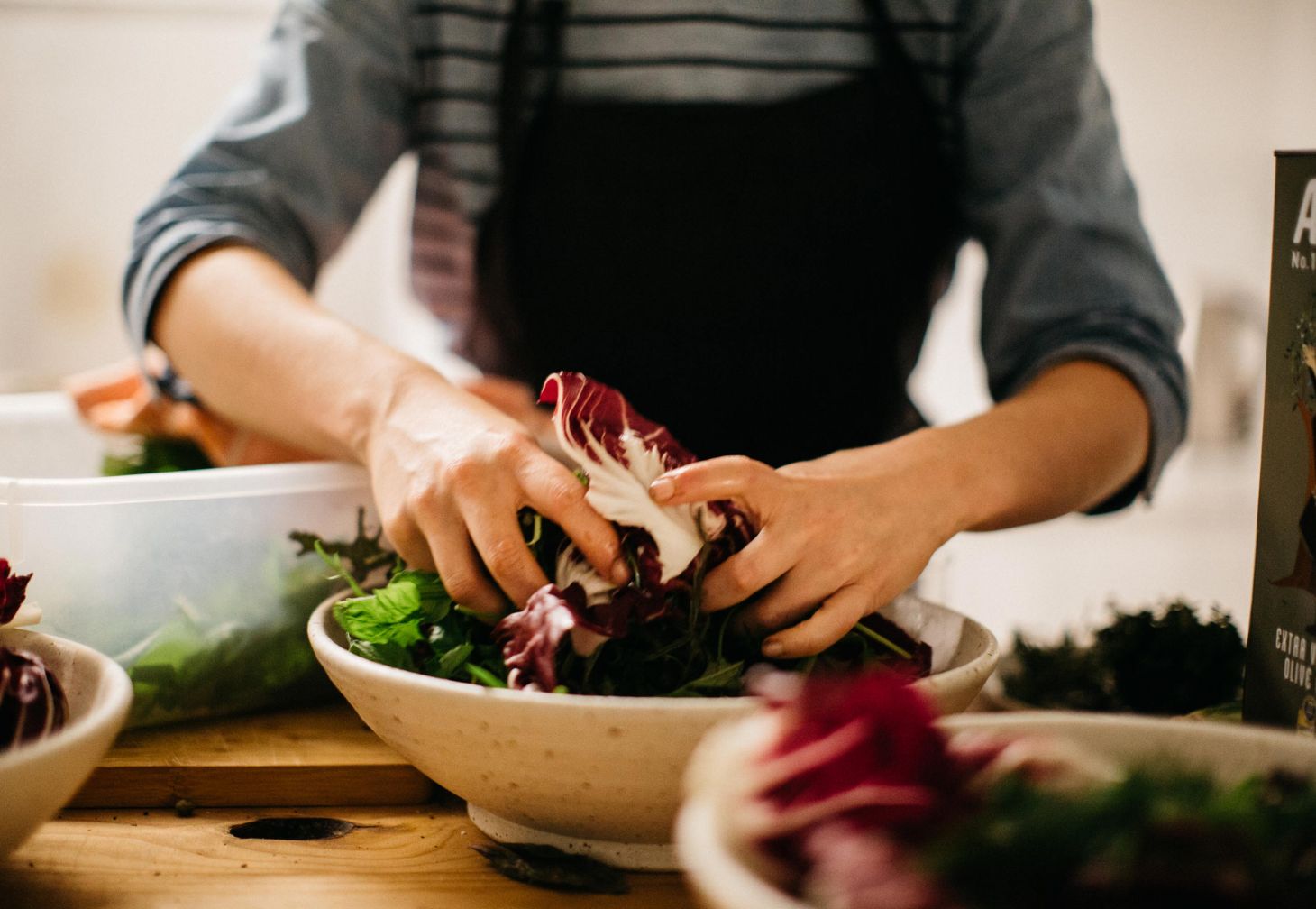 Designed by Ella Mittas and Merchant Road using in-season, regional produce where possible.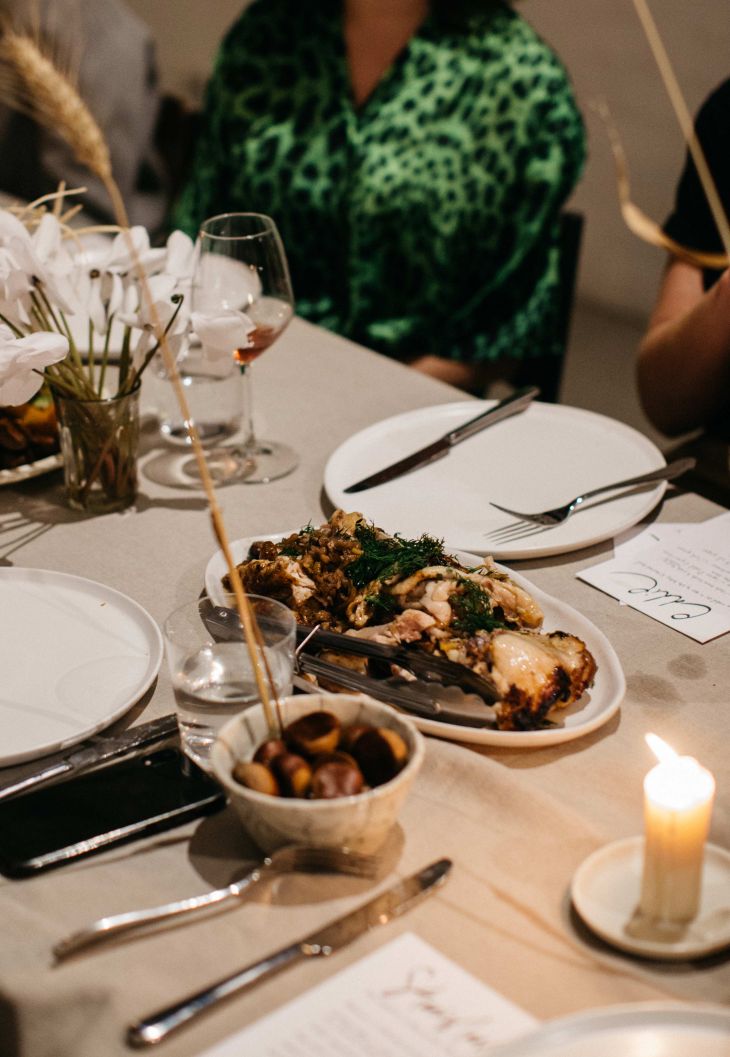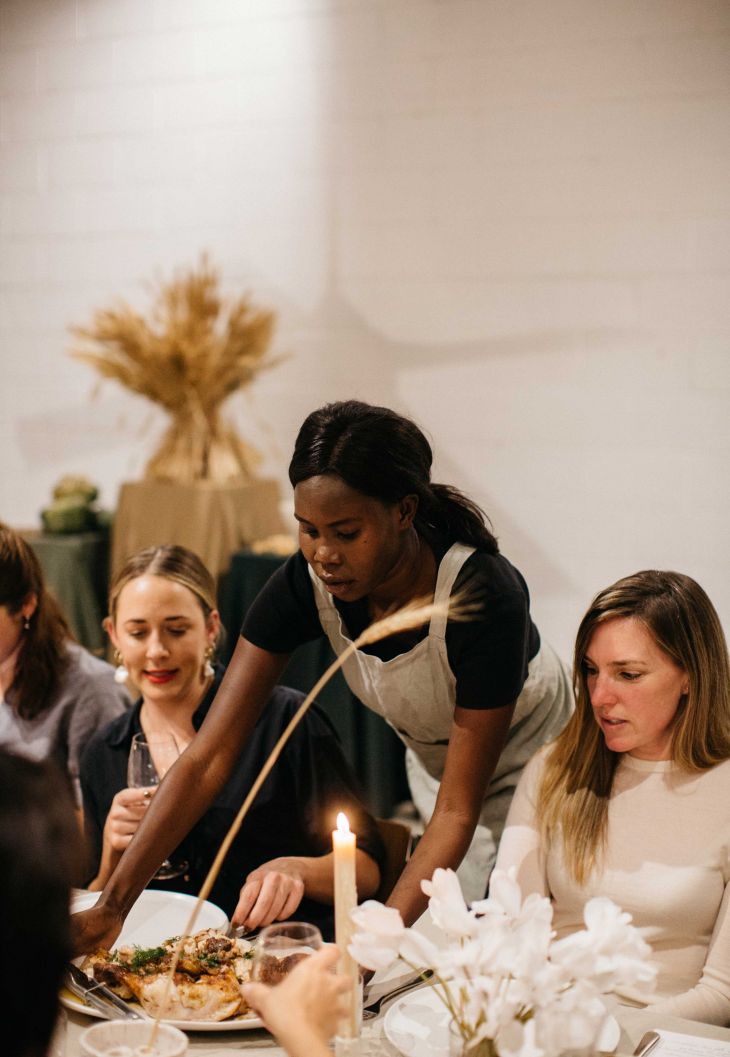 Persimmon with That's Amore burrata and purple basil with hazelnuts
Cauliflower fritters with capers and salad of green leaves from Somerset Heritage Farm
Pickled, foraged pine mushrooms with wild greens
Purple salad, with radicchio and red grapes
Roasted chicken with chestnuts
Baked quince and almond cake
The Wine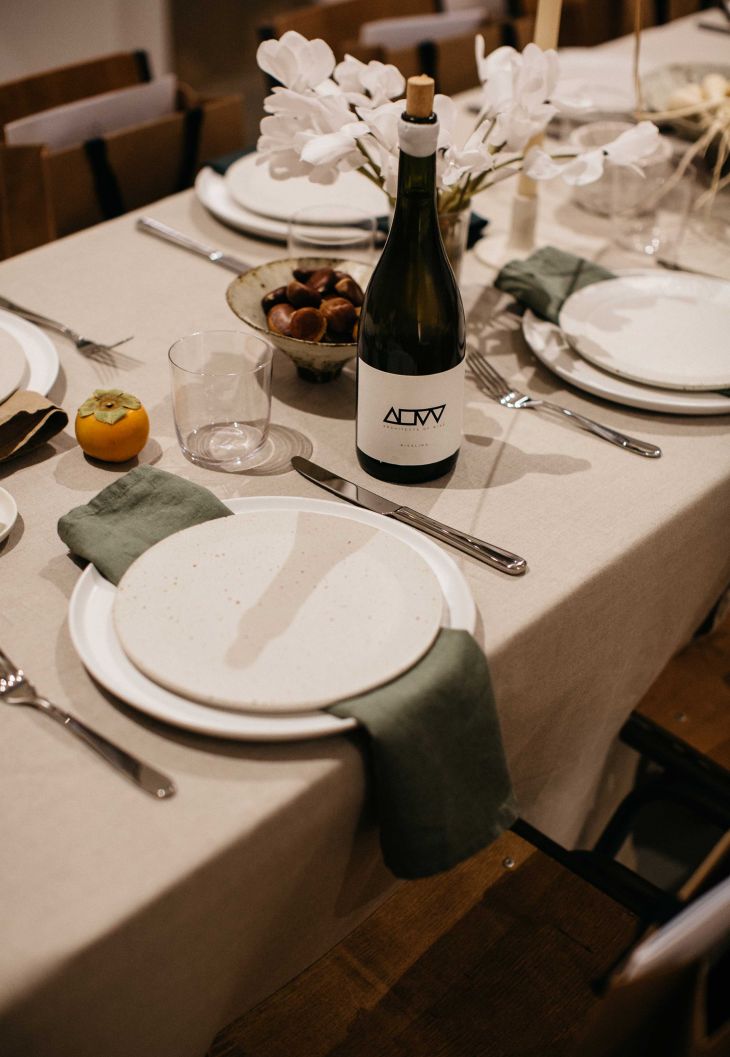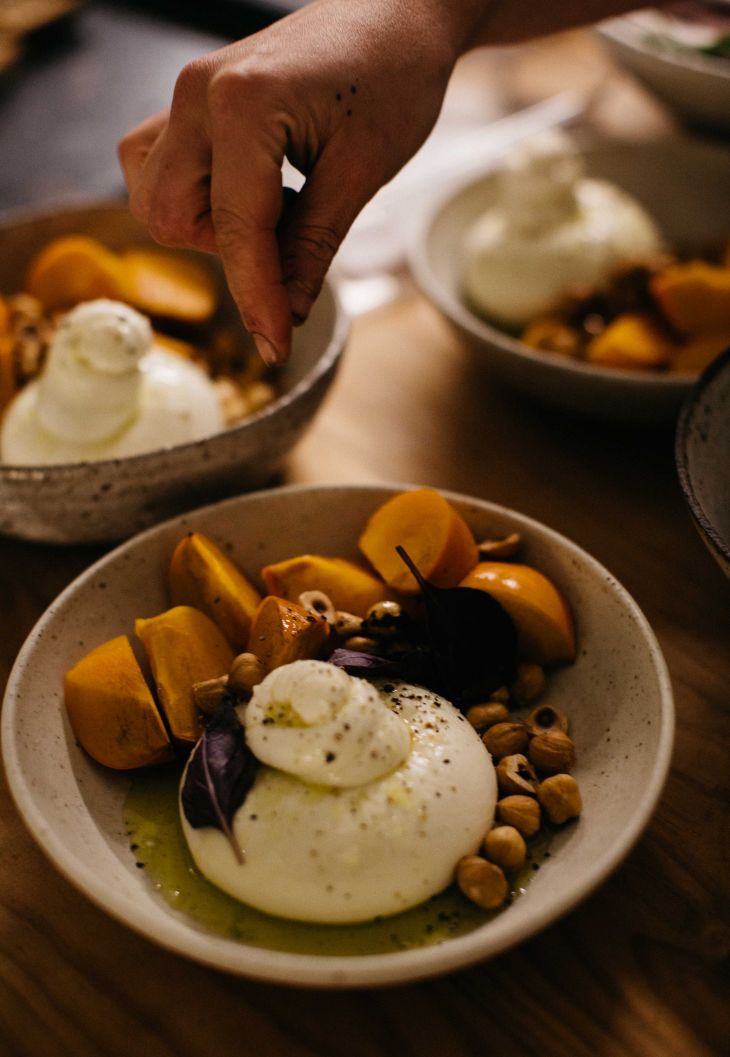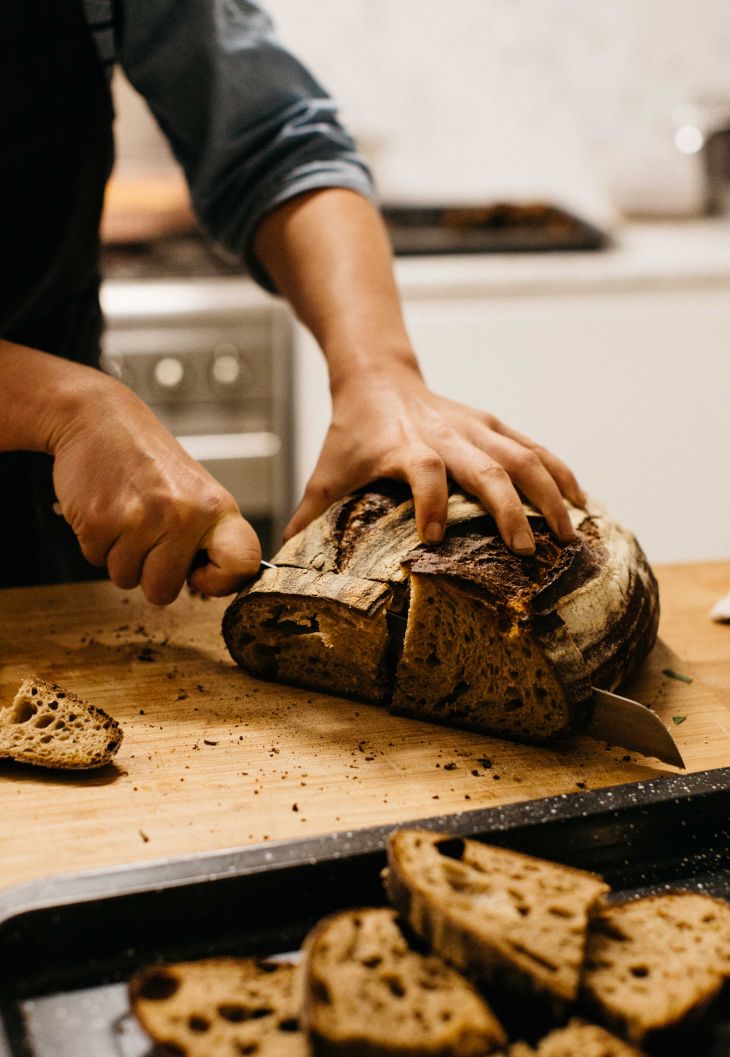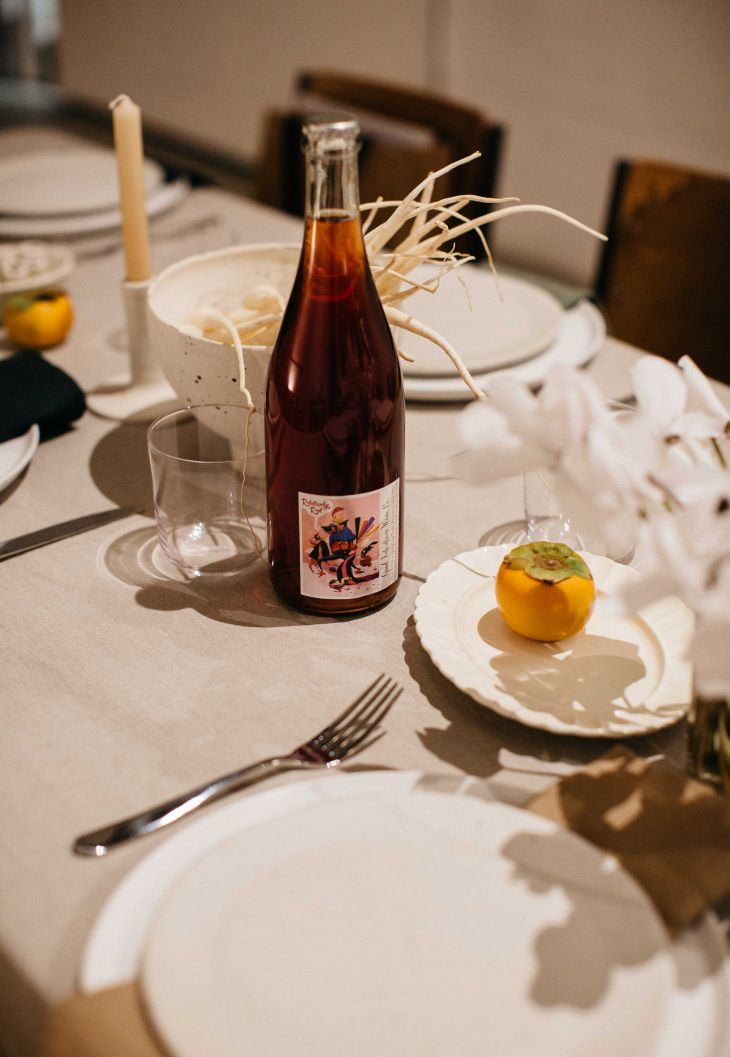 WHITES
Tim Ward 'I'll Fly Away' Semillon / Sauvignon (Yarra Valley, VIC)
Architects of Wine Skin-Contact Riesling (Clare Valley, SA)
REDS
Good Intentions Wine Co 'Relatively Red' (Mount Gambier, SA)
Delinquente 'Bullet Dodger' Montepulciano (Riverland, SA)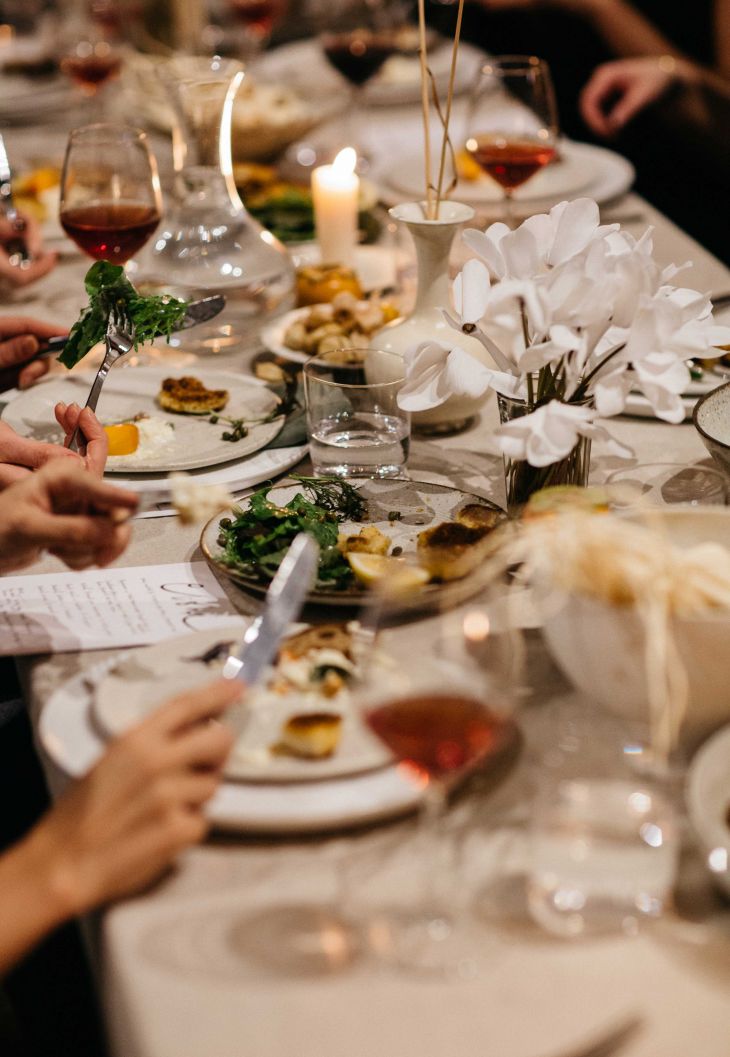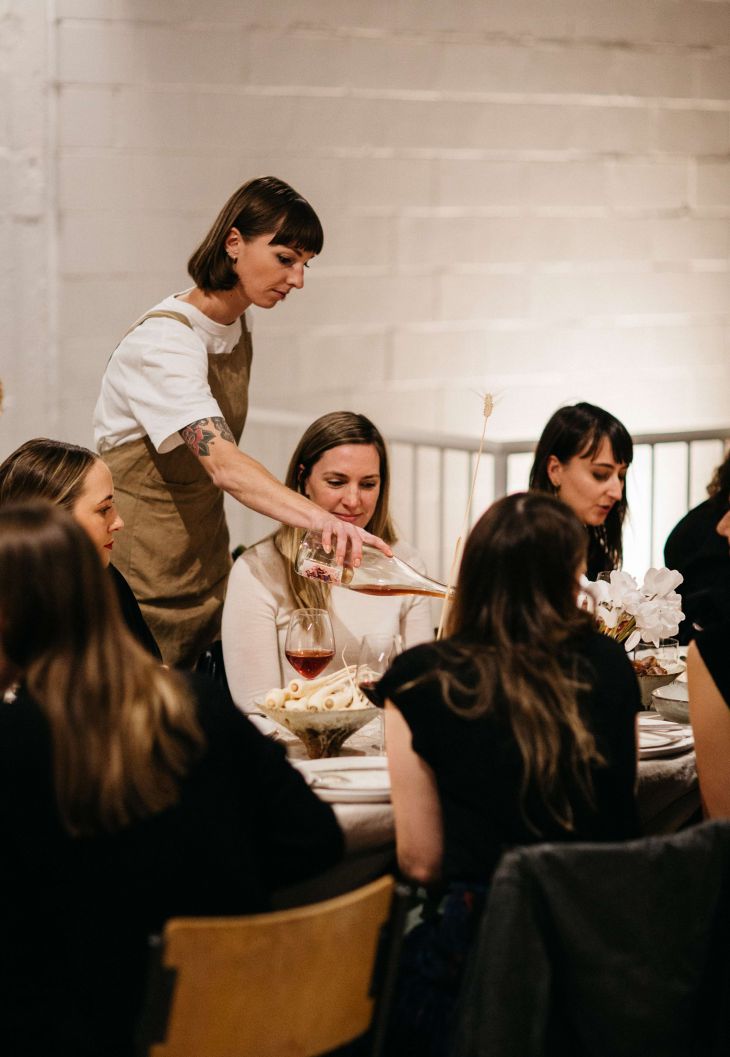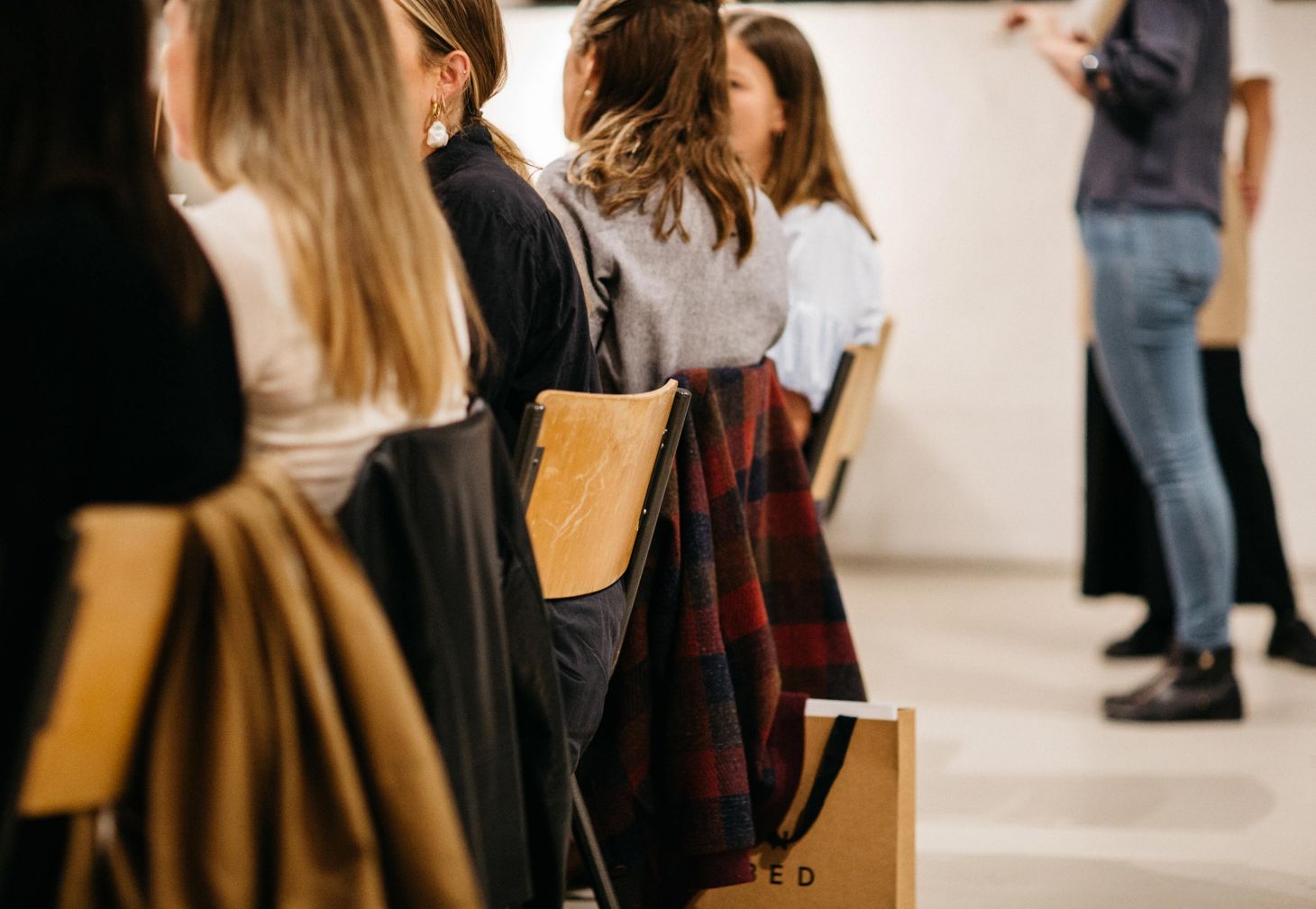 The table was dressed in our new kitchen linen colours, pine, chestnut and khaki, and all styled together by Stephanie Stamatis. Menus were handwritten by Vanessa Nguyen, and we listened to a blues playlist - a favourite of Steph's on Spotify.