Jess Hannah, Los Angeles
West Los Angeles, California
With an eye (and passion) for sourcing rare vintage objects, Jess Hannah of
J.Hannah
has steered her jewellery brand towards reimagining and redefining 'the classics'. The result is a collection of sculptural, modern pieces that speak to the kind of woman who appreciates an unfussy, timeless silhouette, yet also finds pleasure in subtle, organic shapes. We visited Jess in her Spanish-style casa in West Los Angeles where we were treated to cuddles from her cat Olive, a look at her newly launched seven free nail polish collection, and platters of smoked cheese and fresh fruits.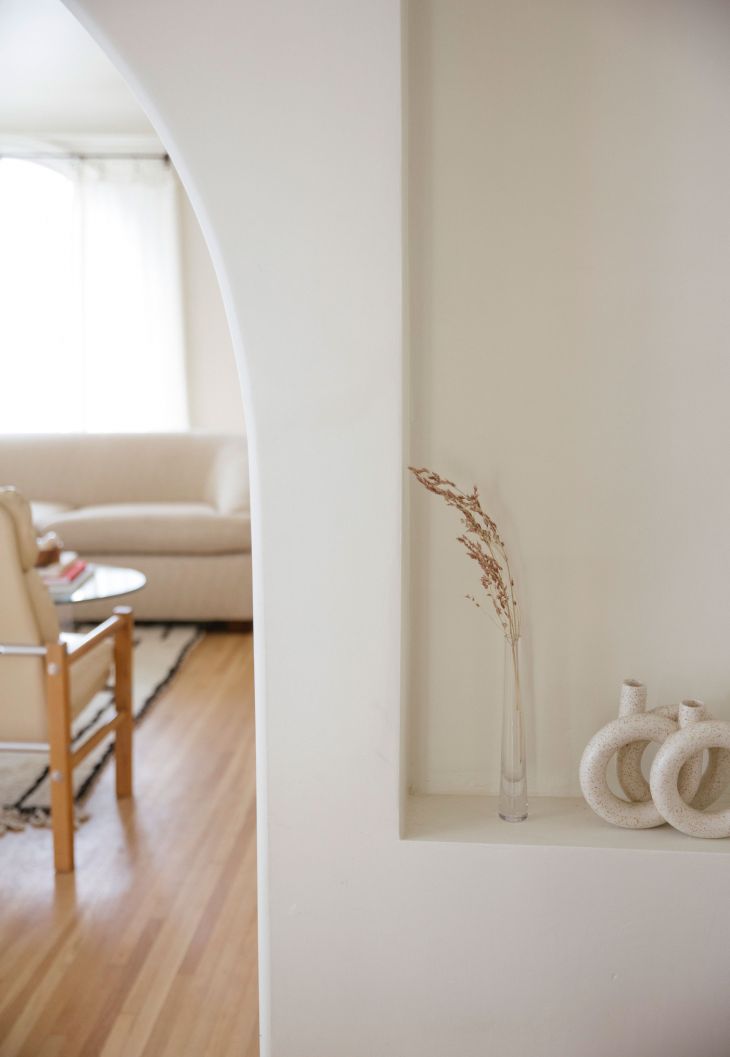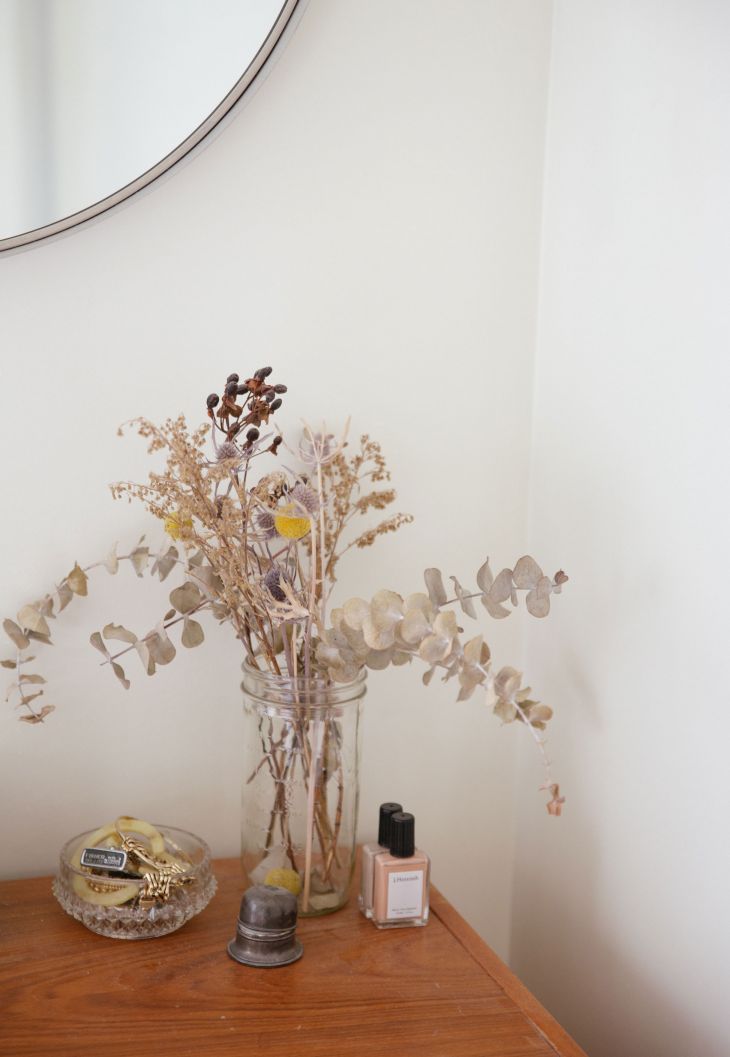 You've recently renovated your home. What were some elements that you and Tyler both felt were 100% necessary for your home, especially seeing as you work from home too?
I really wanted a separate space for my office so we converted the garage. It's nice to have space to think and spread out and work.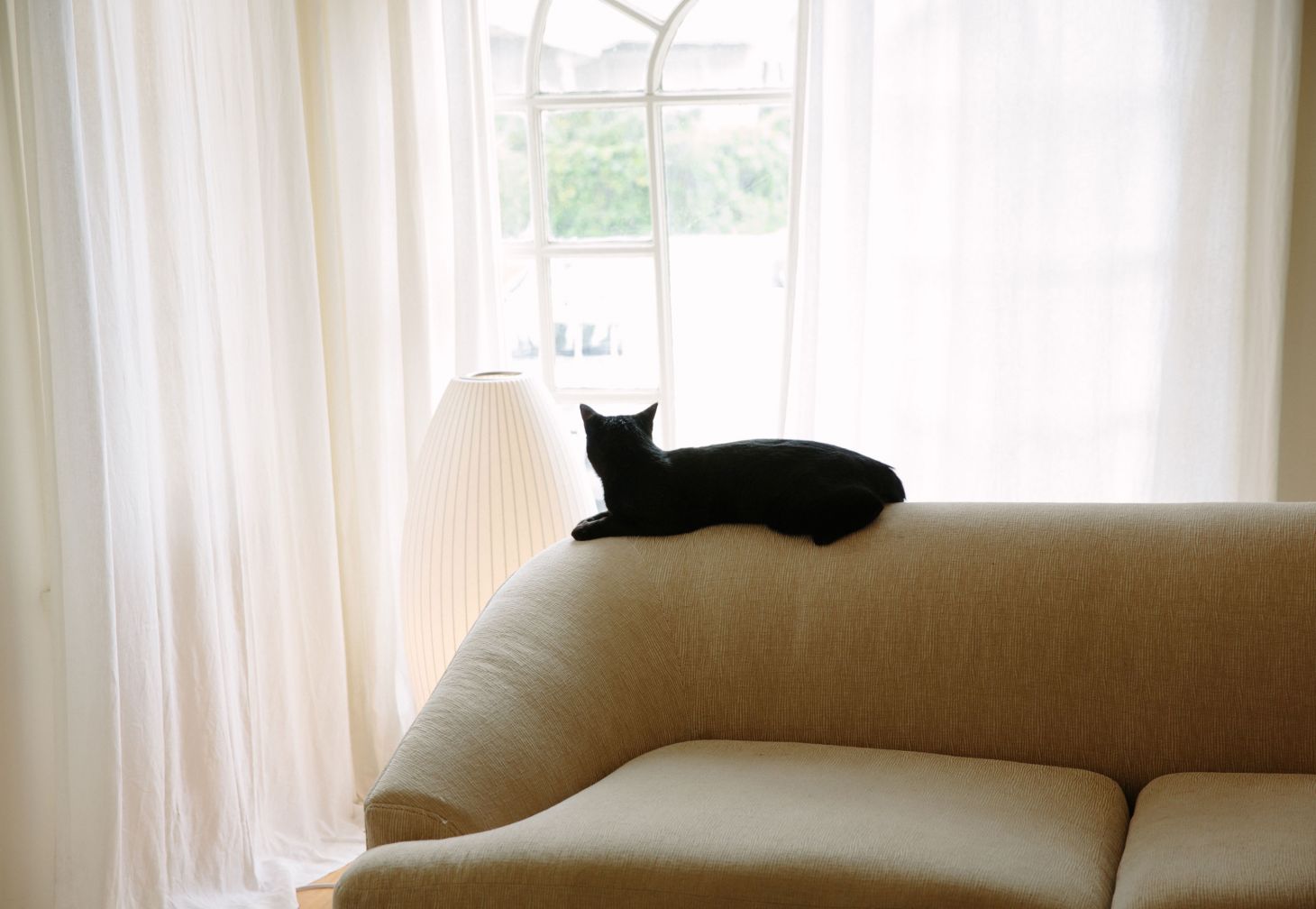 What are some of the textures, fabrics and colours you like to have in and around your home? Did the style of your home dictate your choices at all here?
I'm guilty of being chromophobic, so my palette reflects that. I have been really digging an all-beige look as well.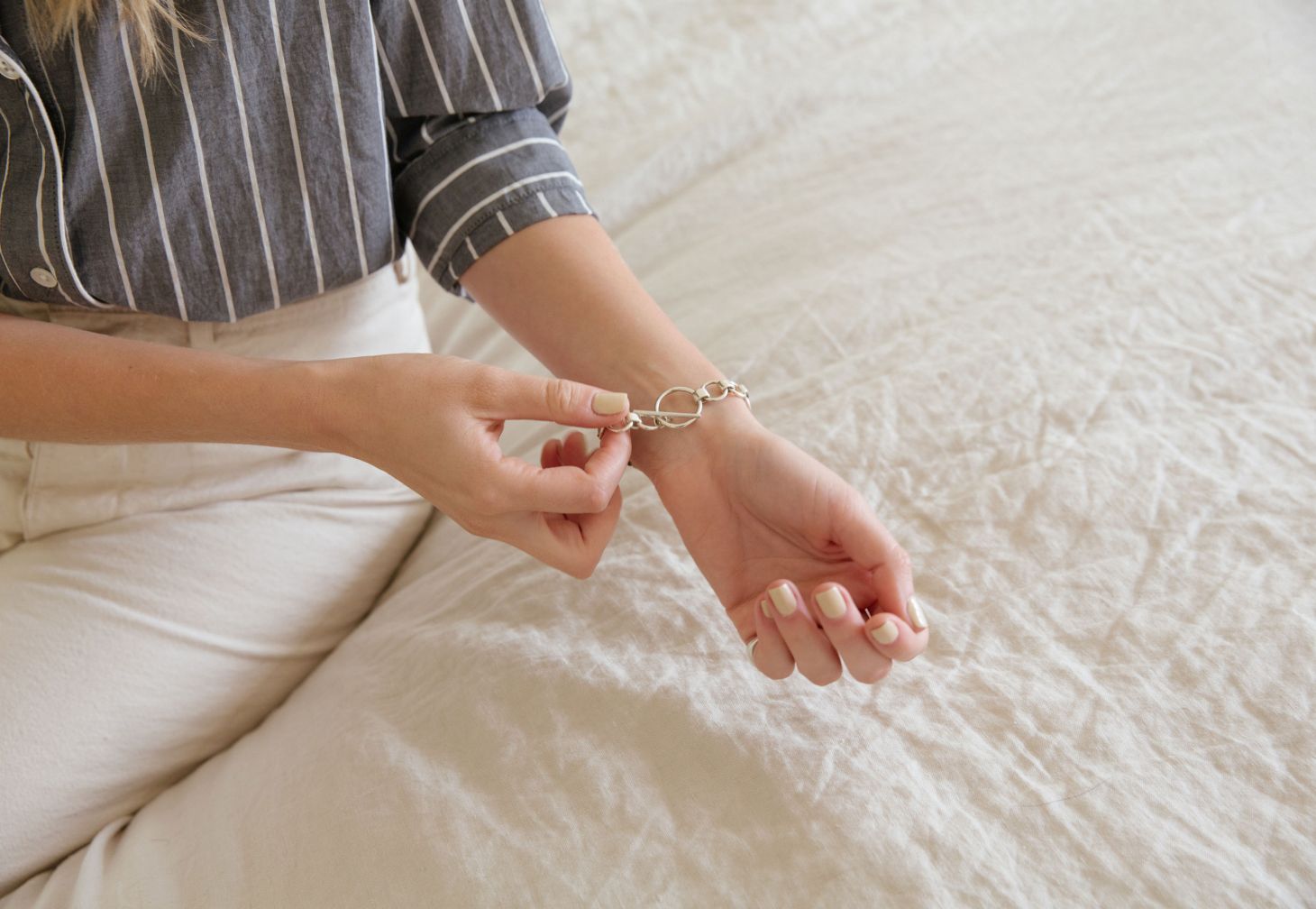 I loved hearing about your vintage addiction! Can you tell us about some of your best vintage scores and how you're enjoying them now?
I am in love with finding well designed and once loved pieces. I check craigslist in the morning even before checking the news.
I scored these amazing Italian marble side tables on craigslist for 50 bucks for the two. Definitely a favorite but it's hard to choose. I also really enjoy the quest for finding pieces, sometimes even more so than the purchases themselves. It's more of a hobby!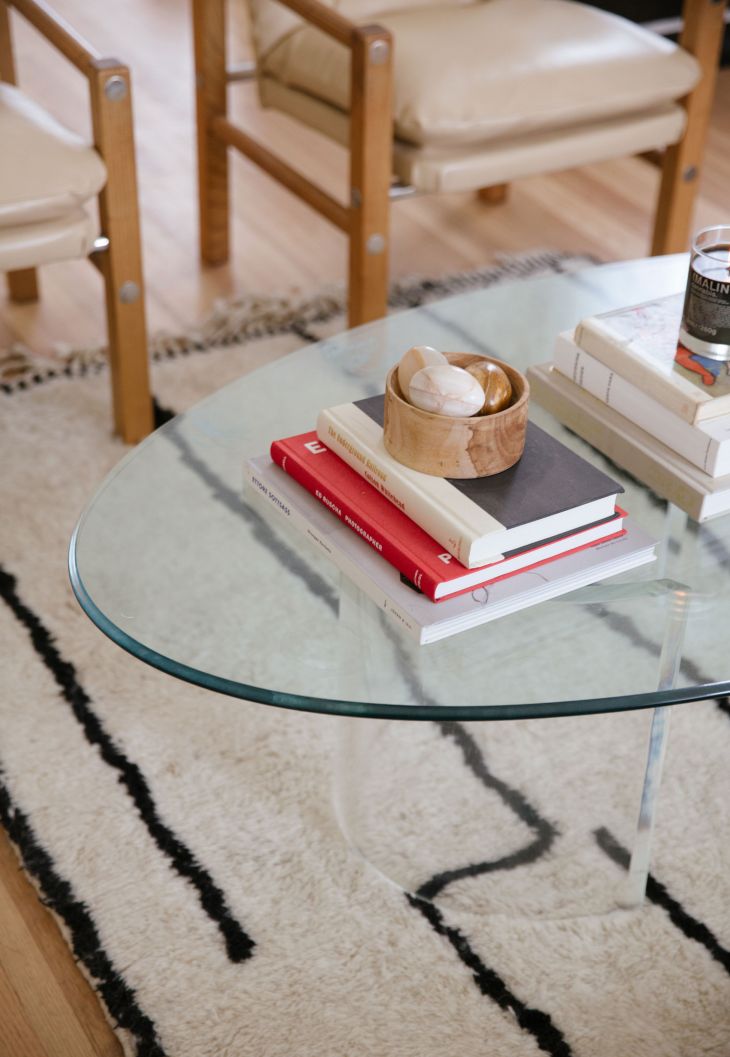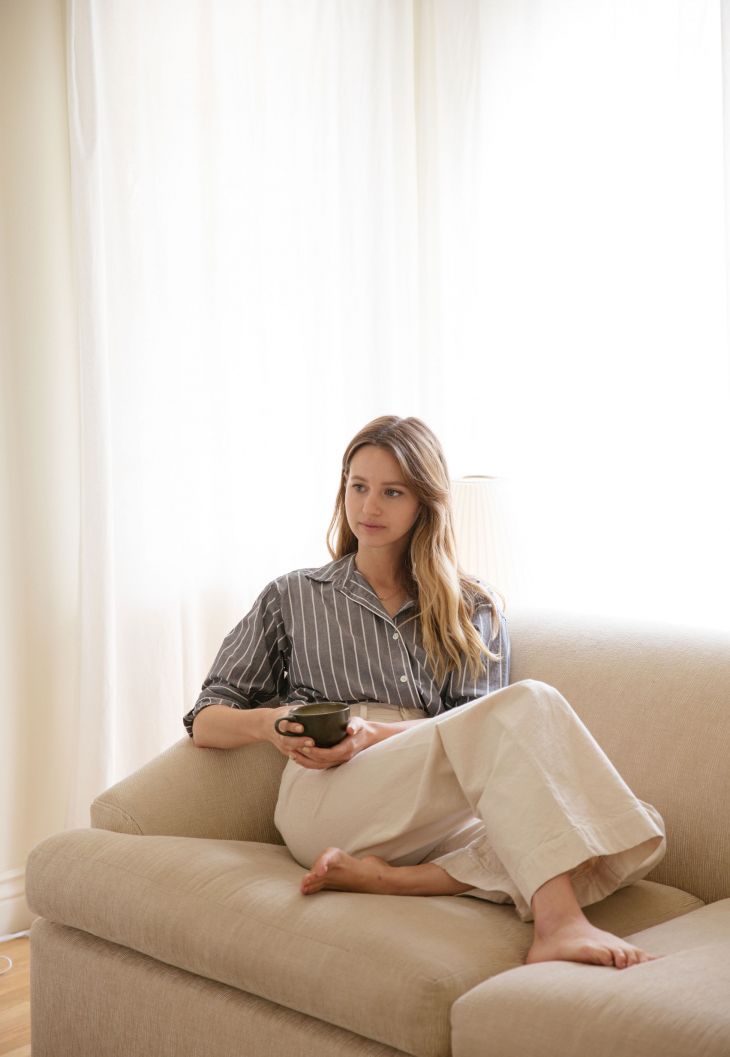 And how about pieces by fellow artists? Are you enjoying any pieces from any of your friends within your home too?
I have a piece by Danielle Romero of Flora and Form in my studio and a blank wall waiting to be filled with one of Stella Berkofsky's photographs.
I love trading with fellow designers as well – I'm currently wearing a jumpsuit by Shaina Mote that we did an exchange for.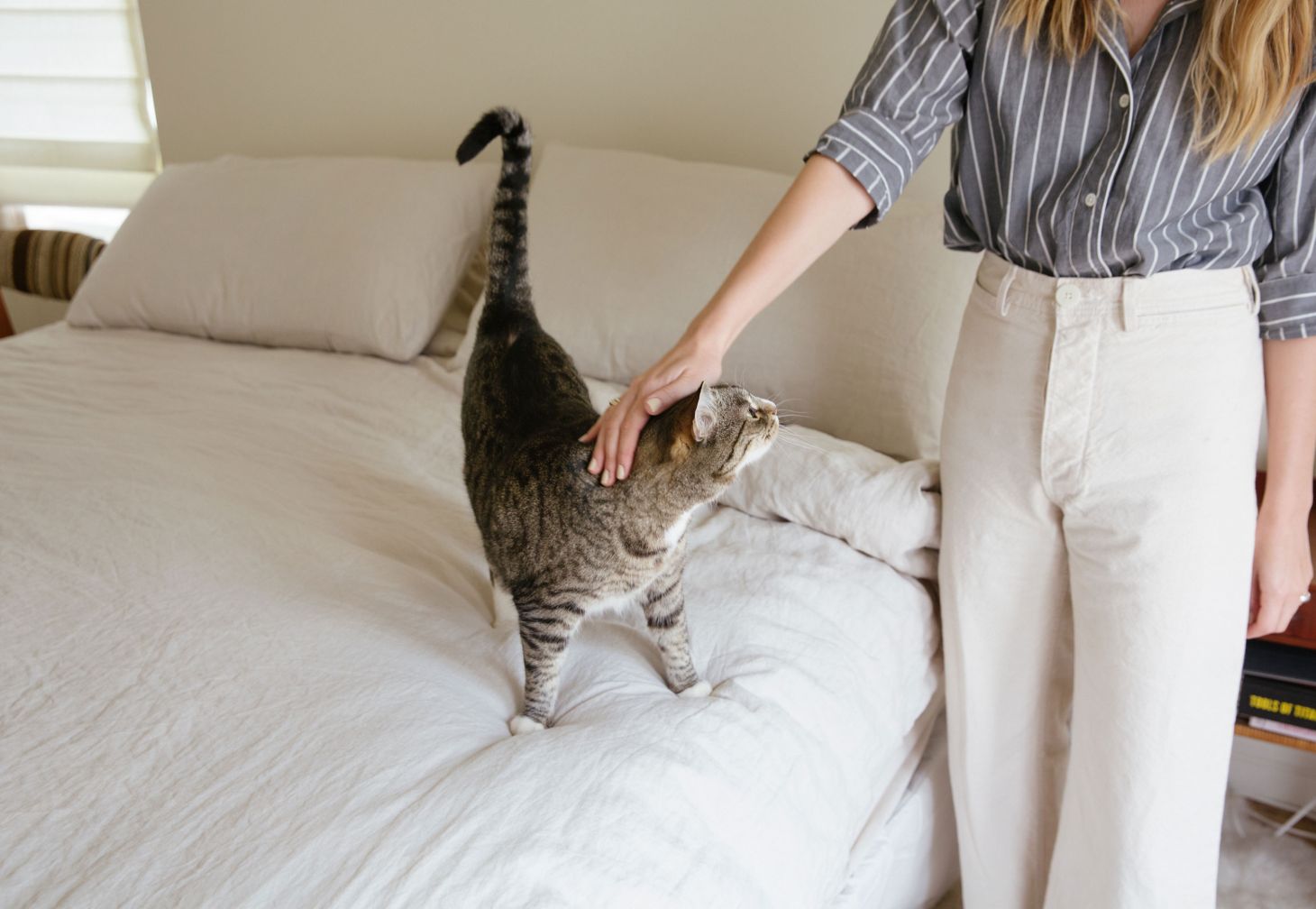 What would be your top 3 must-dos in LA?
Pine and Crane they also have really good boba!) Grand Central Market The Getty Arcana Bookstore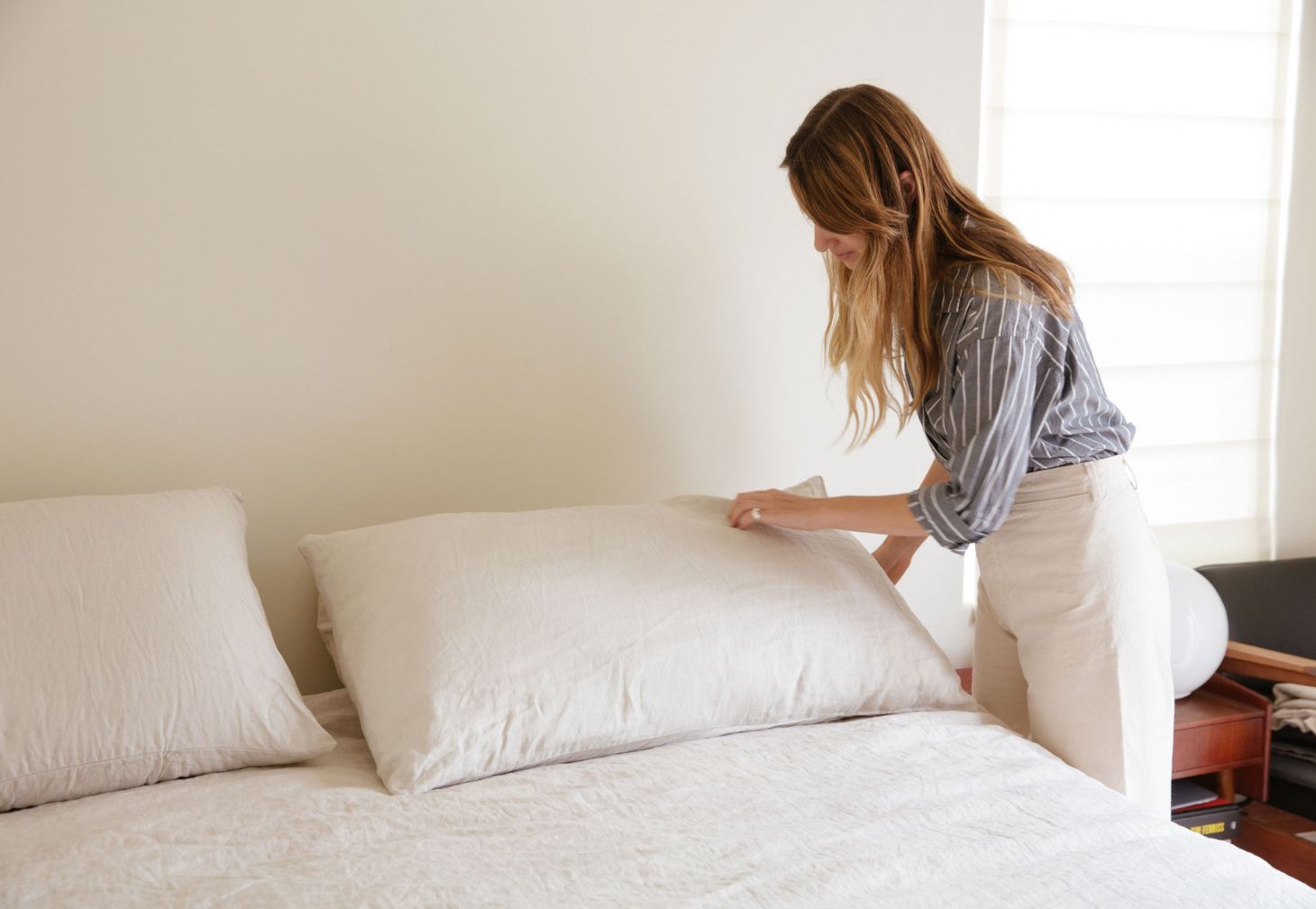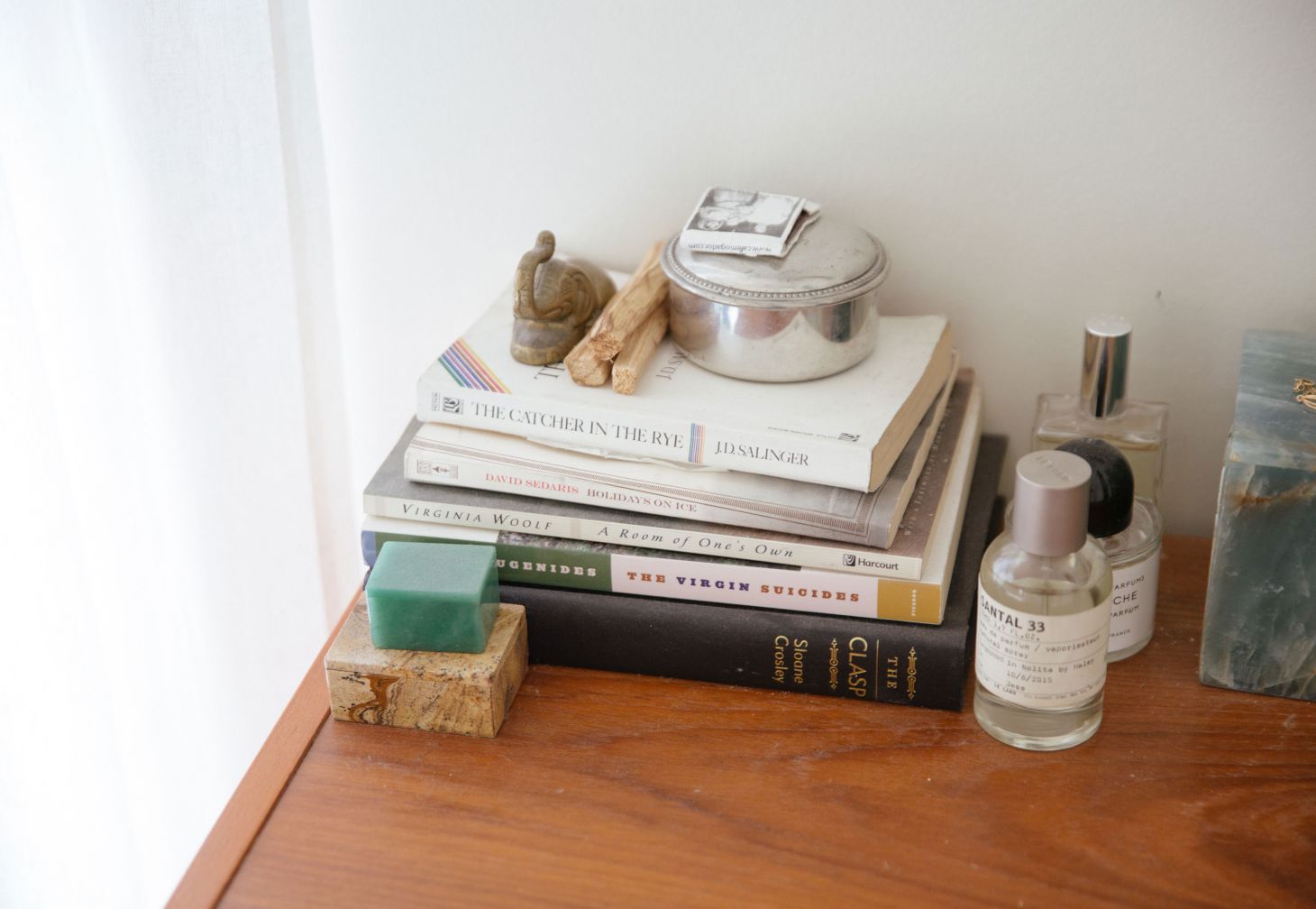 jhannahjewelry.com