Hetty McKinnon, Carroll Gardens, New York
Intro & Interview by Elisha Kennedy
Images by Sam Hillman
For many of us, Hetty is a good friend; someone you can turn to in times of need; someone who has the perfect advice; someone who just makes you feel really great that is, via her cookbooks and beautifully-thrown-together recipes, that have become seasonal staples in many kitchens. We watched Hetty at work in her kitchen in leafy Carrol Gardens, New York.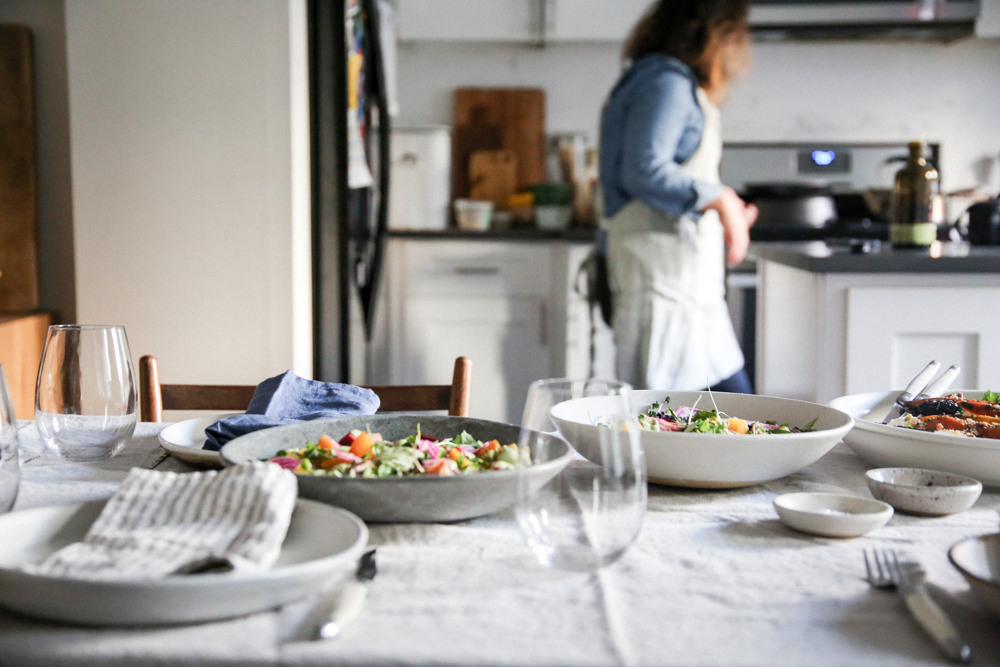 In your own words, how would you describe what you do?
I make salads and I make people eat them. And then I write about this. I also make salads and make people eat them together, because making friends with salad is a thing nowadays!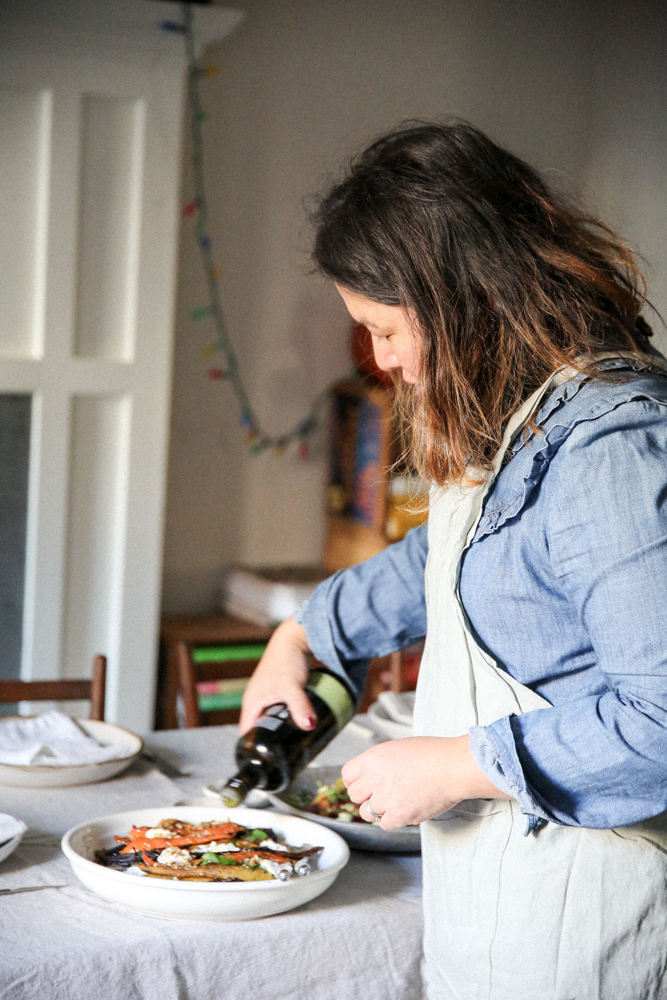 How and when did your love affair with salad begin?
The origins of my salad obsession was firmly rooted in my love of vegetables. I have been a vegetarian for 23 years so I have always appreciated the magnificent produce that grows from the ground. My specific love affair with salads as a way of bringing people together came about in 2011 when I decided to share my salad love with my local community in Surry Hills, Sydney. What inspired me was purely a desire to show people how delicious salads and vegetables can be. I wanted to share with locals thoughtfully-prepared, flavor-packed vegetable dishes that were satisfying and healthy. Their reaction, and their instant love for this idea of local cooking at home and delivering hearty salad boxes via bicycle, really inspired me to grow this idea of a salad being the ultimate dish to bring family, friends and neighbours together.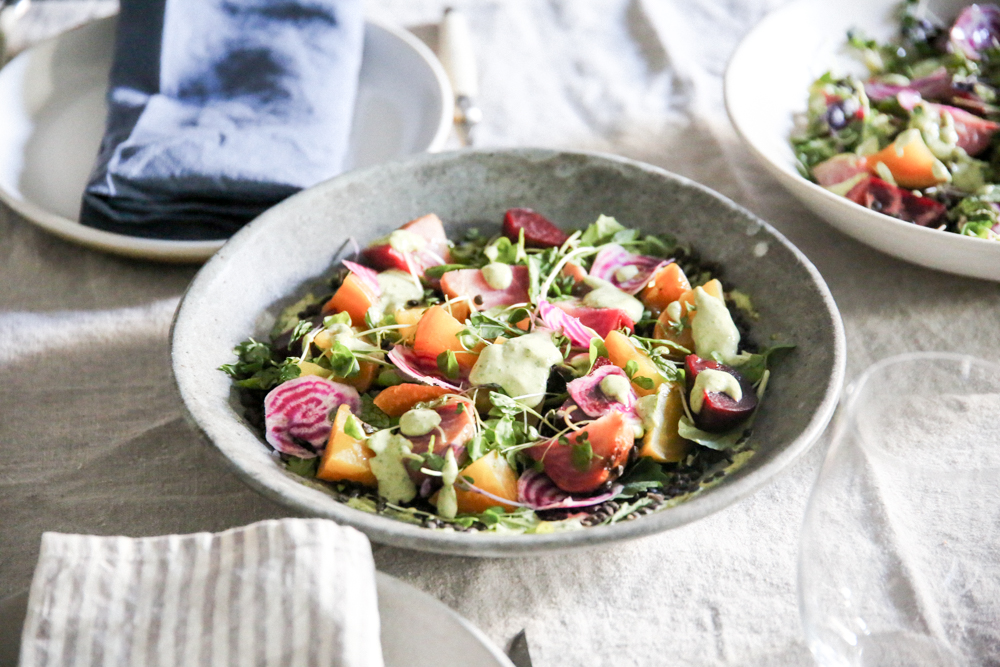 What are some of your favourite things about the area in which you live?
Wherever I live in the world, I need to be in a neighbourhood that enables me to walk and talk. That is, a friendly neighborhood where I can grab all my necessities at local stores, and bump into friends on the street corner. I was lucky enough to find that in my current 'hood of Carroll Gardens (located in South Brooklyn, close to Brooklyn Heights). I love the architecture of the area - beautiful, looming brownstones with so much immigrant history. The area is an old Italian neighbourhood and I could not live without my local delis and bakeries - Caputos Fine Foods is my favourite store in the area; here the old school owners make fresh mozzarella two or three times a day and their homemade pasta and Italian soups are insanely good. Court Street Grocers is also on my daily visit list - their VegItalian Hero with roast butternut squash, swiss cheese, pecorino, rocket, red onion and hoagie spread is seriously one of the best things I've ever eaten! And the other thing I love about my 'hood - its chilled Brooklyn atmosphere but also its close proximity to Manhattan. The subway ride to my fave parts of Manhattan - the Lower East Side, Nolita, Soho, TriBeca, West Village, East Village - are only 15-20 minutes away. The best of both worlds.
Wherever I live in the world, I need to be in a neighbourhood that enables me to walk and talk. That is, a friendly neighborhood where I can grab all my necessities at local stores, and bump into friends on the street corner.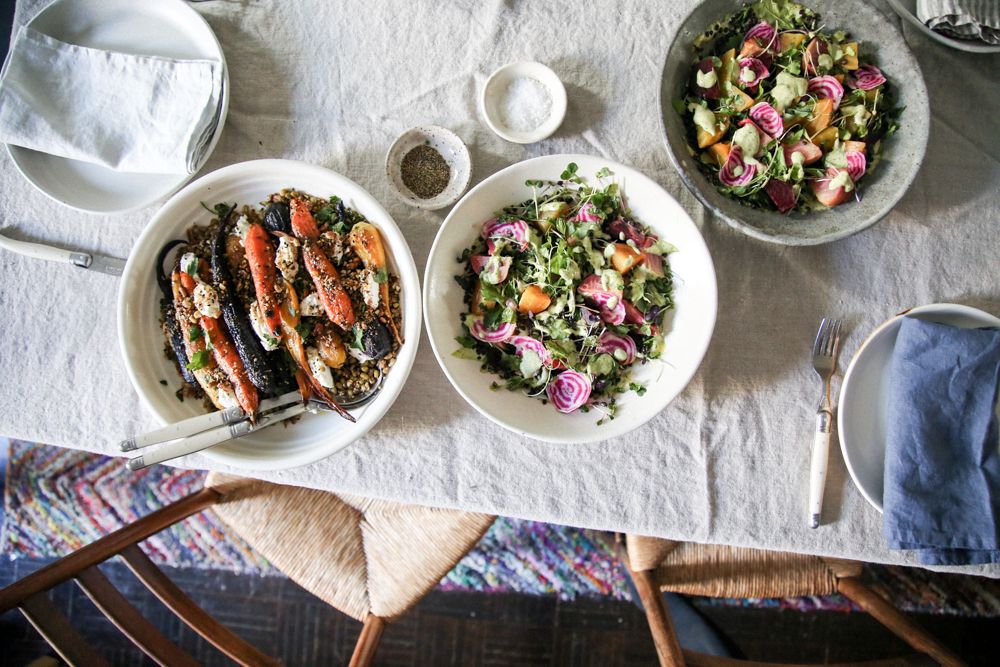 What would be the three most used items in your own personal kitchen, edible or not?
1. Garlic & Olive Oil - I include these guys as a pair, because they are better together. 2. Maldon Sea Salt - because everything tastes better with salt. I can't tell you how many times I have tasted very bland dishes that are let down because they weren't thoughtfully seasoned. 3. Kitchen Scales - because I am obsessed with making sourdough and I am constantly measuring different types of flour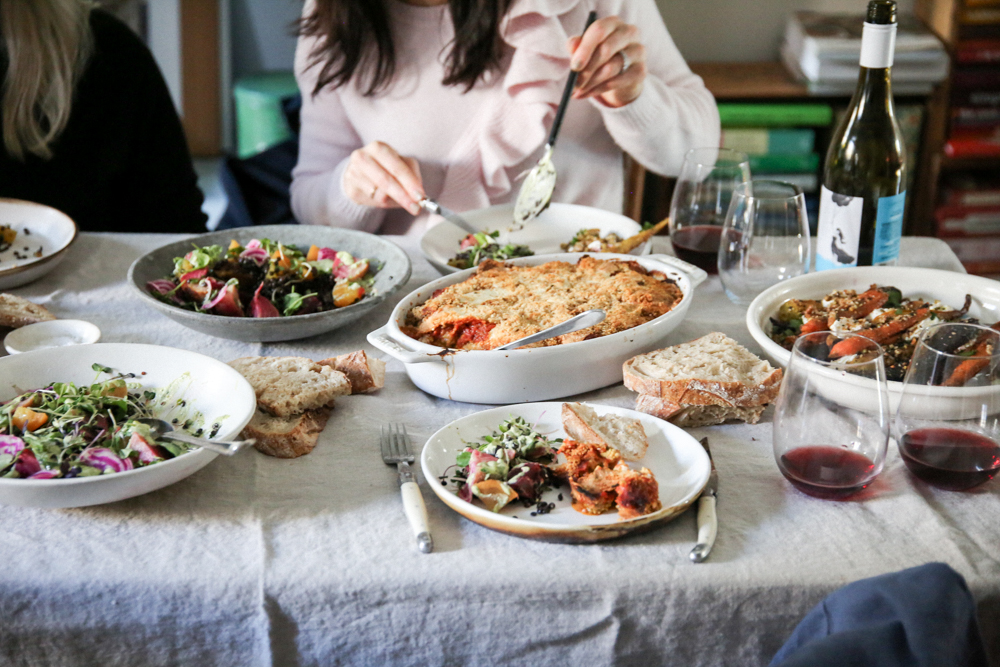 What are some other ways you like to take time out?
To be honest, I don't take much time out (blame that on having three children and a fairly hectic work life) - generally, I love to be busy and constantly creating. I suppose this is because a lot of my 'work' involves things that I love to do and consider 'relaxing'. For example, cooking (I find this relaxing) and hosting people for lunch (I also find this relaxing), shopping for produce at the farmers market (I'm pretty happy when I do this). But if I truly find time to chill, I love to read, I'm currently reading Swing Time by Zadie Smith, walk around Chinatown speaking badly-executed Cantonese to the locals, and going to Union Square Markets just to loiter and check out the plant-life, I'm in love with cactus right now.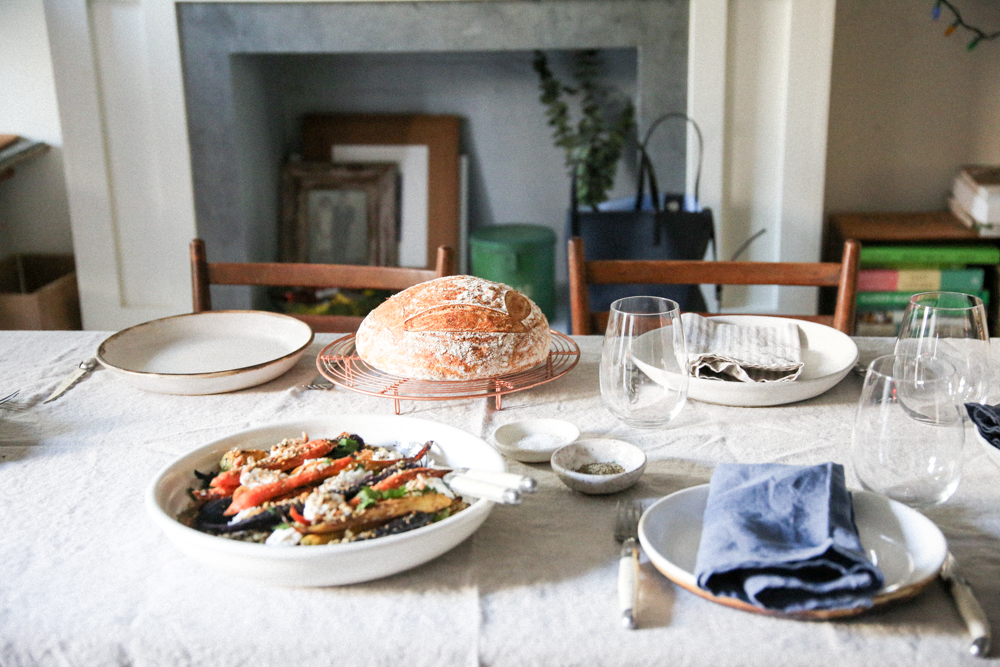 Featured above: IN BED table linen
Any morning or bedtime rituals?
Morning is a strong black coffee and a little morning walk. Bedtime is a cup of tea and usually falling asleep in front of the TV (terrible - I need to get better at bedtime)
. Three things you wished you had more of?
1. Time: to do ALL the things and to see ALL the people that I love to see. 2. Money: to travel constantly, see the world and help people who need it. 3. Sleep: I'm working on it....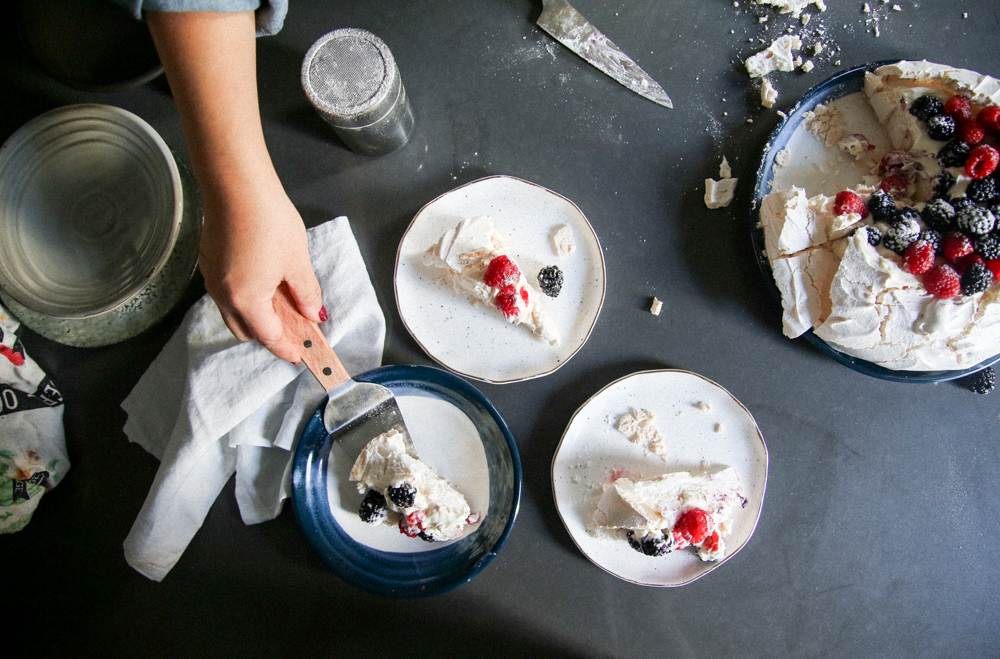 Three things you wish you had less of?
1. Things: I think we all own too much. I am not a minimalist but I wish I was because living minimally provides us with so much more clarity 2. Distance: between NYC and Sydney because I wish it was easier, quicker and cheaper to commute between the two cities. 3. Commitments: My heart is constantly creating more things to do, creating more goals to achieve, more ways I could be a better mother, when in my head, I just want to retreat and do nothing.