Gregory Buntain, Brooklyn
It always feels special to see how designers live with and use the products of their own making. Gregory Buntain's Fort Greene apartment might be anchored by furniture from his brand, Fort Standard and you can certainly "I-Spy" pieces from his FS Objects collection, but his apartment is refreshingly un-showroom like, and here, in his home, everything he has designed is made chiefly functional. It's a space well lived-in, with family photographs hanging on the walls and ornaments assembled together in every nook and cranny.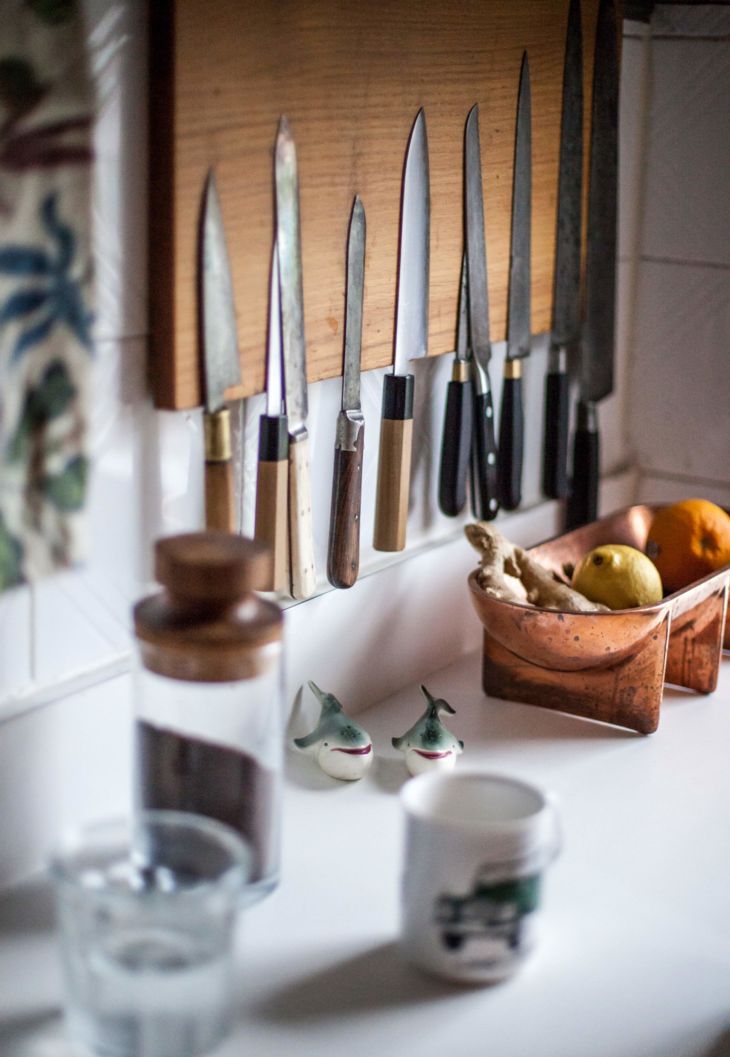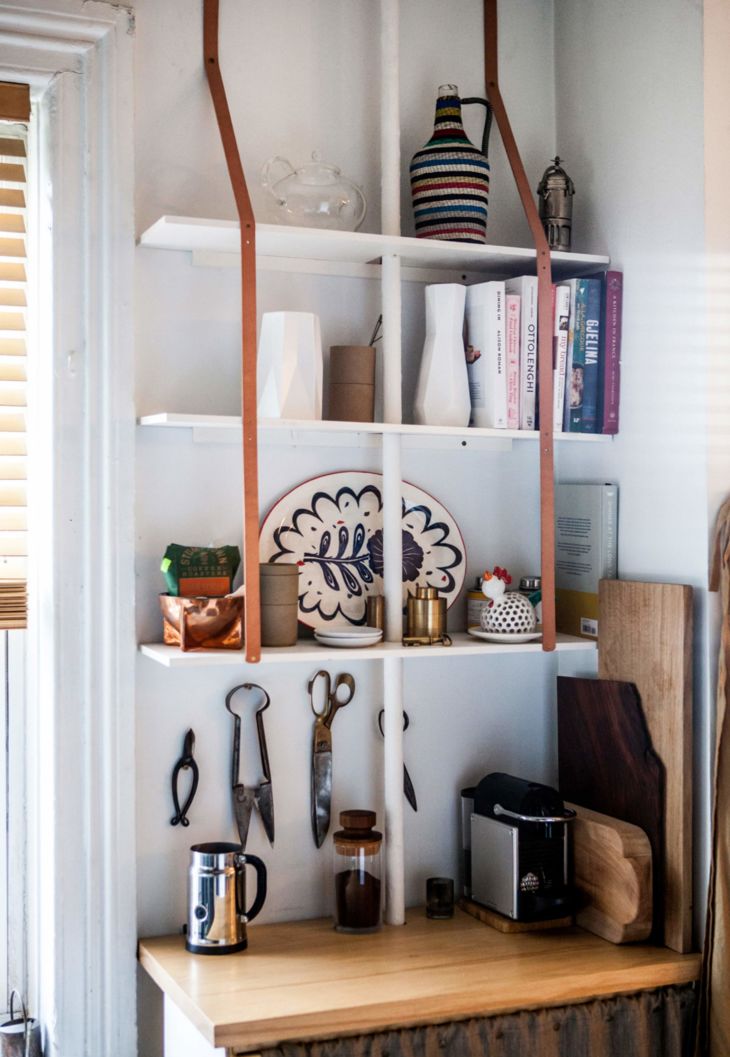 What can you share with us about your home, who lives here? How long have you lived here?
We have the fourth floor of a brownstone located in Fort Greene Brooklyn. I've lived here for twelve years now which is pretty unheard of in New York City. I moved here in 2006 while I was studying Industrial Design at Pratt Institute and my wife Isabel moved in with me in 2014 before we got married in 2016. The third floor opened up a few years ago so my sister-in-law Olivia moved in with her fiancé Andries so it's now been dubbed The Duplex. We are now taking steps towards buying the building together so fingers crossed!
I've lived here for twelve years now which is pretty unheard of in New York City.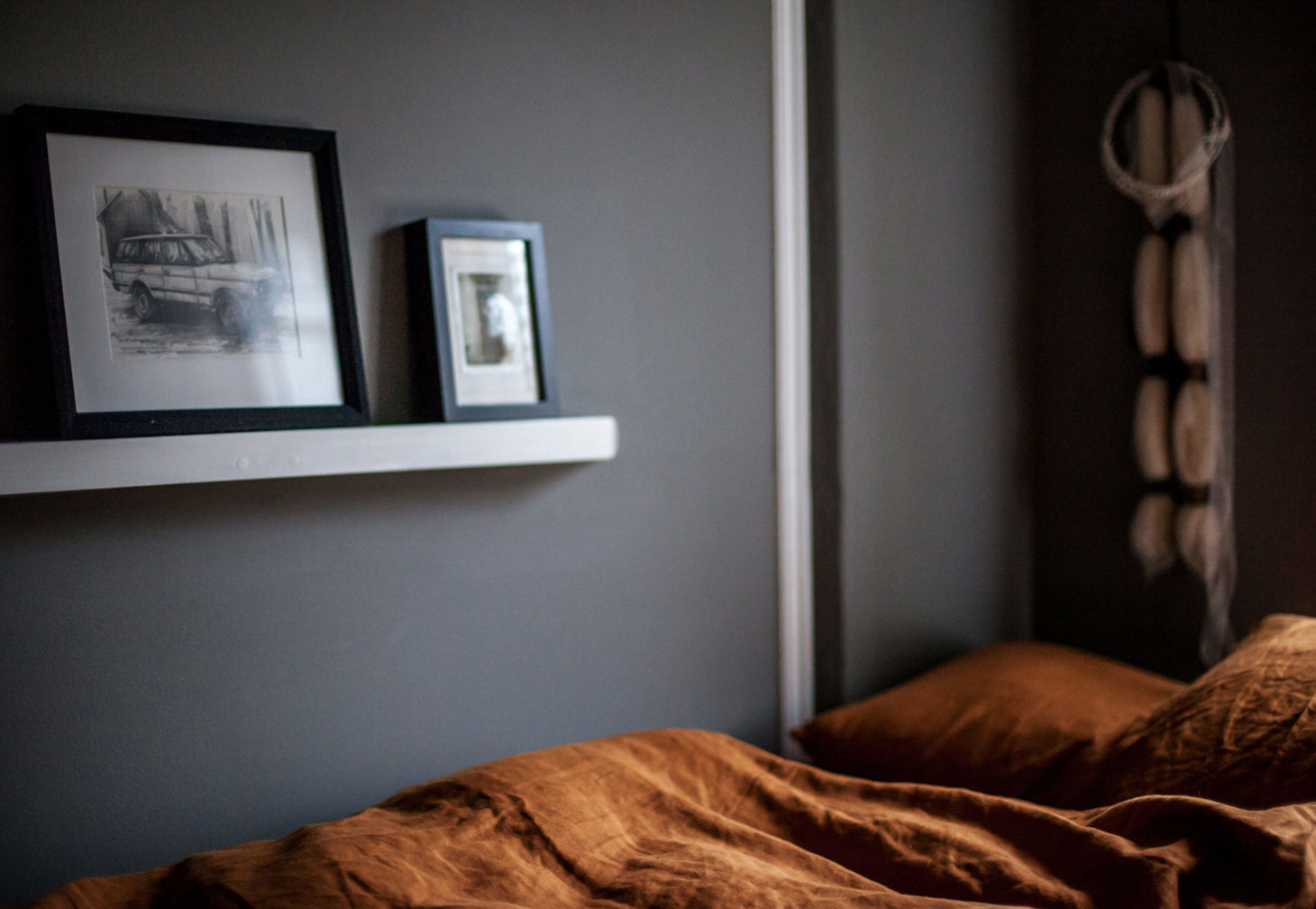 IN BED x Triibe tobacco duvet set in Gregory's Fort Greene home
Where are some of your favourite places to go in your neighbourhood?
We are only a couple blocks away from Fort Greene Park which was designed by the same architects who designed Prospect Park and Central Park. When I first moved in there wasn't even a bank in the neighbourhood, only check cashing kiosks and ATMs so I would have to go into Manhattan to deposit a check. The neighbourhood has changed a lot since then and is now full of great little bars and restaurants, our favourite being Roman's which is conveniently right around the corner on our block. Colonia Verde, Evelina and Karasu are a few other favourites.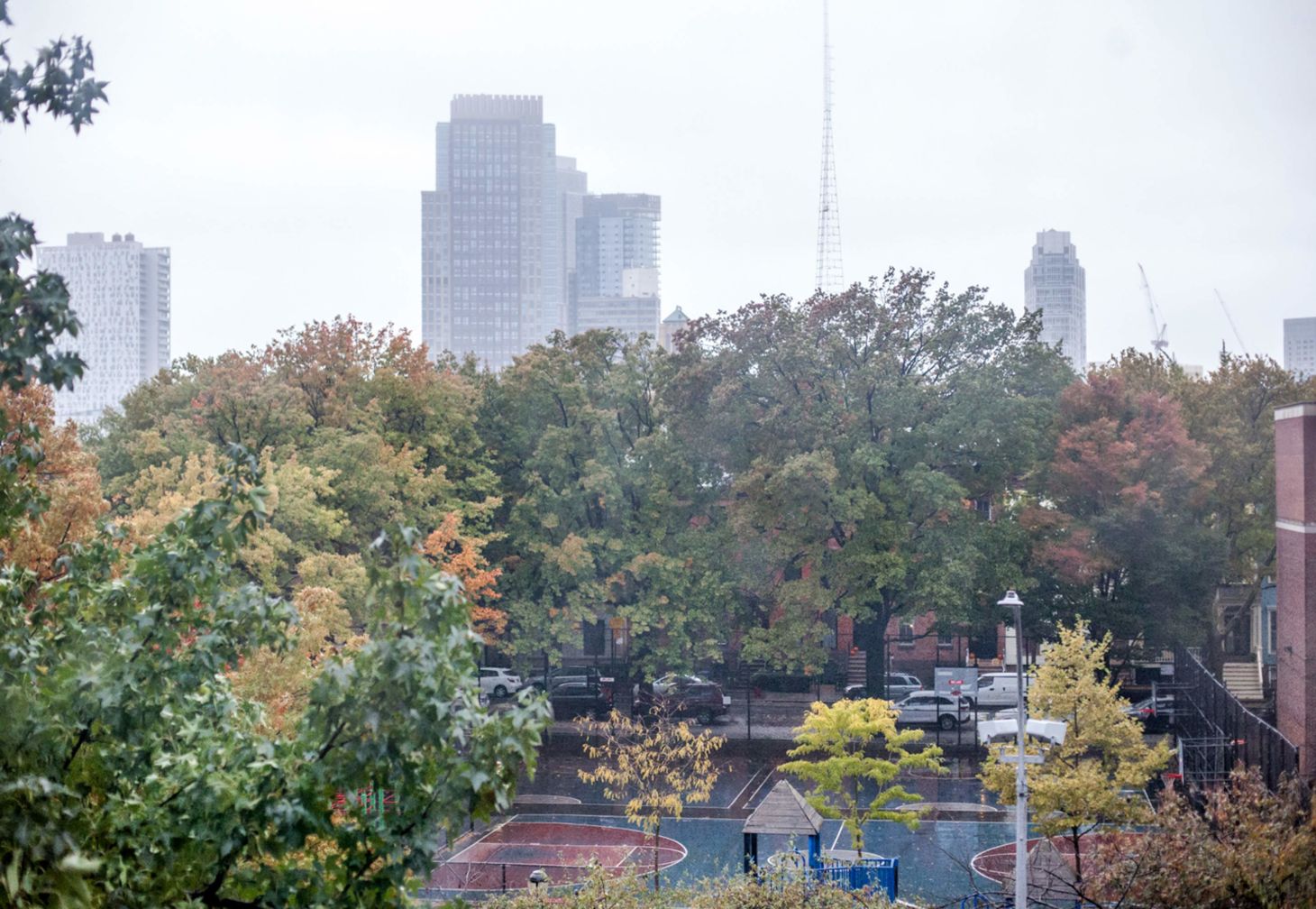 How did your business, Fort Standard come to be?
Before starting Fort Standard & FS OBJECTS I was the lead builder for The New Museum and building furniture for other small Brooklyn based designers before opening a men's pop-up shop called TENET in Aspen Colorado with some friends. I designed and built many of the furniture pieces and fixtures here in Brooklyn before we all embarked on a cross country road trip with a friend's pick-up truck towing his horse trailer, which was full of everything I had built and the materials to do more on site. The intended month long pop-up was successful so we ended up keeping it open for an entire year and then opened another in Southampton, NY which is still open today. As the Creative Director of the venture I also did a lot of the buying for the stores and in the process made friends with the folks who were responsible for bringing the Swedish outdoors brand, Fjallraven to North America. They liked the way that I had designed and built out the stores and approached me to design and build-out their first flagship store on Mott Street in SoHo. I recognised this as an opportunity to leverage the project and start my own studio but knew there was no way I could do it on my own, which is when I asked my former partner Ian to join forces with me. After several gruelling weeks of work the two of us had transformed the space into a beautiful store and although we made very little money on the project we were able to get set up with our very own space in Red Hook, Brooklyn where FS continues to operate to this day.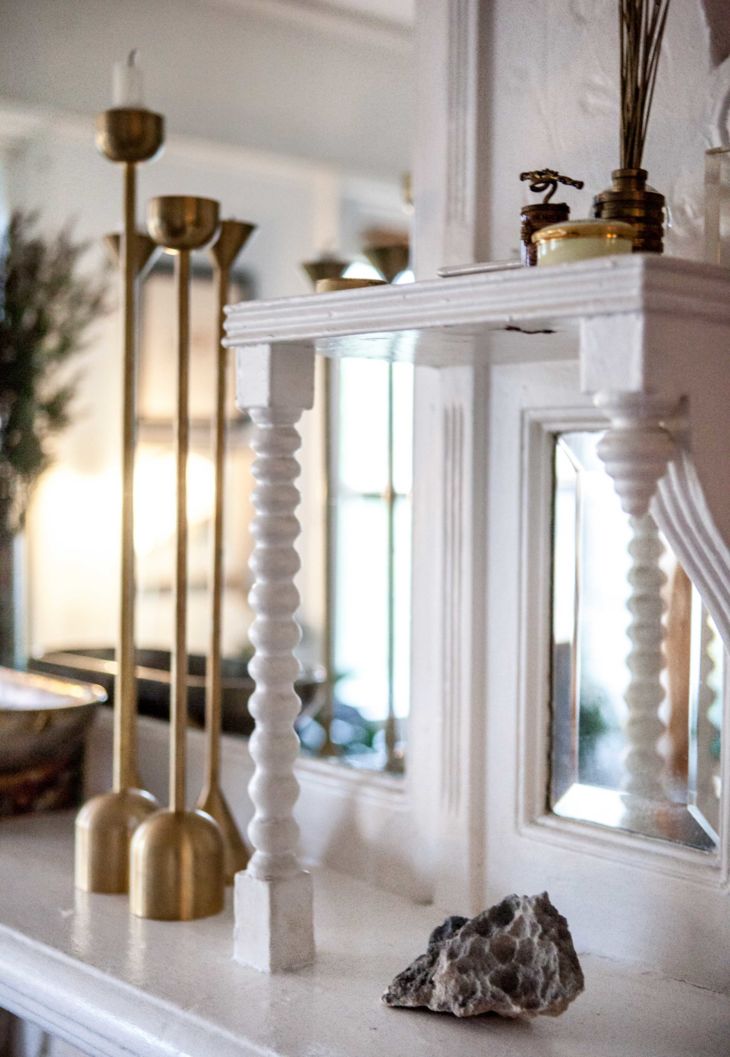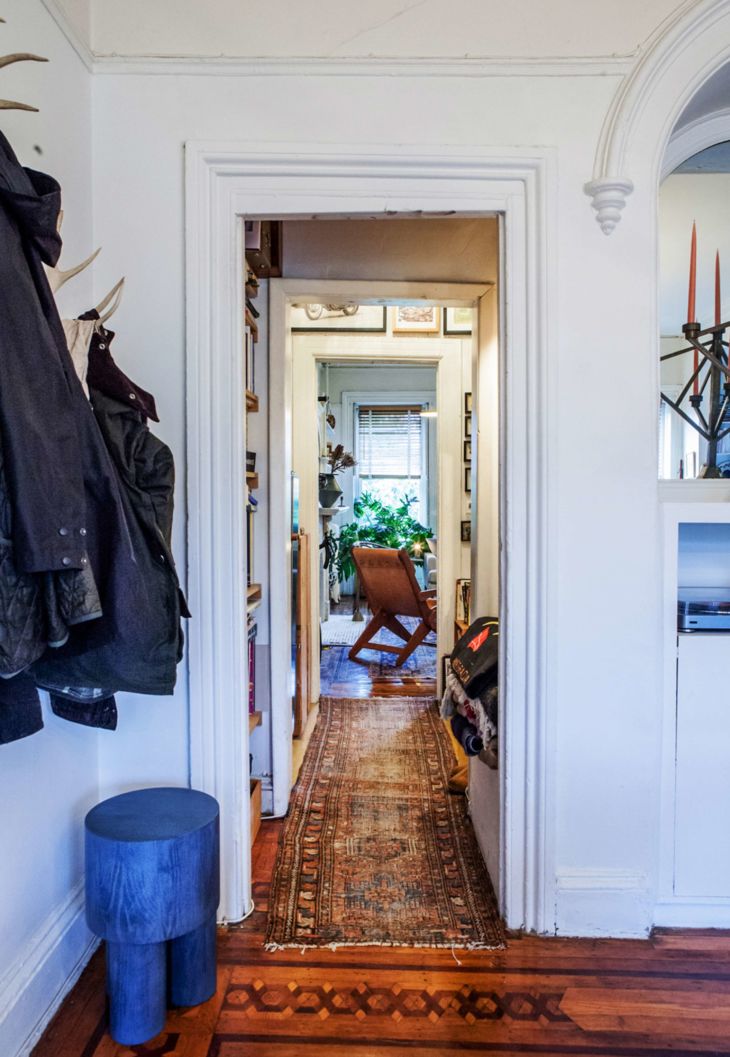 Your work is centered around the interplay of natural materials, which materials in particular are you currently interested in and why?
I've been spending a lot of time working with stone having recently launched our Stacked Stone Vessels. I'm interested in pushing this concept even further, making the stone walls thinner and thinner and pushing the forms into exciting new directions. The production method I developed for this series utilises stacked and laminated thin rings of stone to create vessels. It's interesting to me because this unorthodox method creates completely different constraints which essentially translate into new opportunities for design.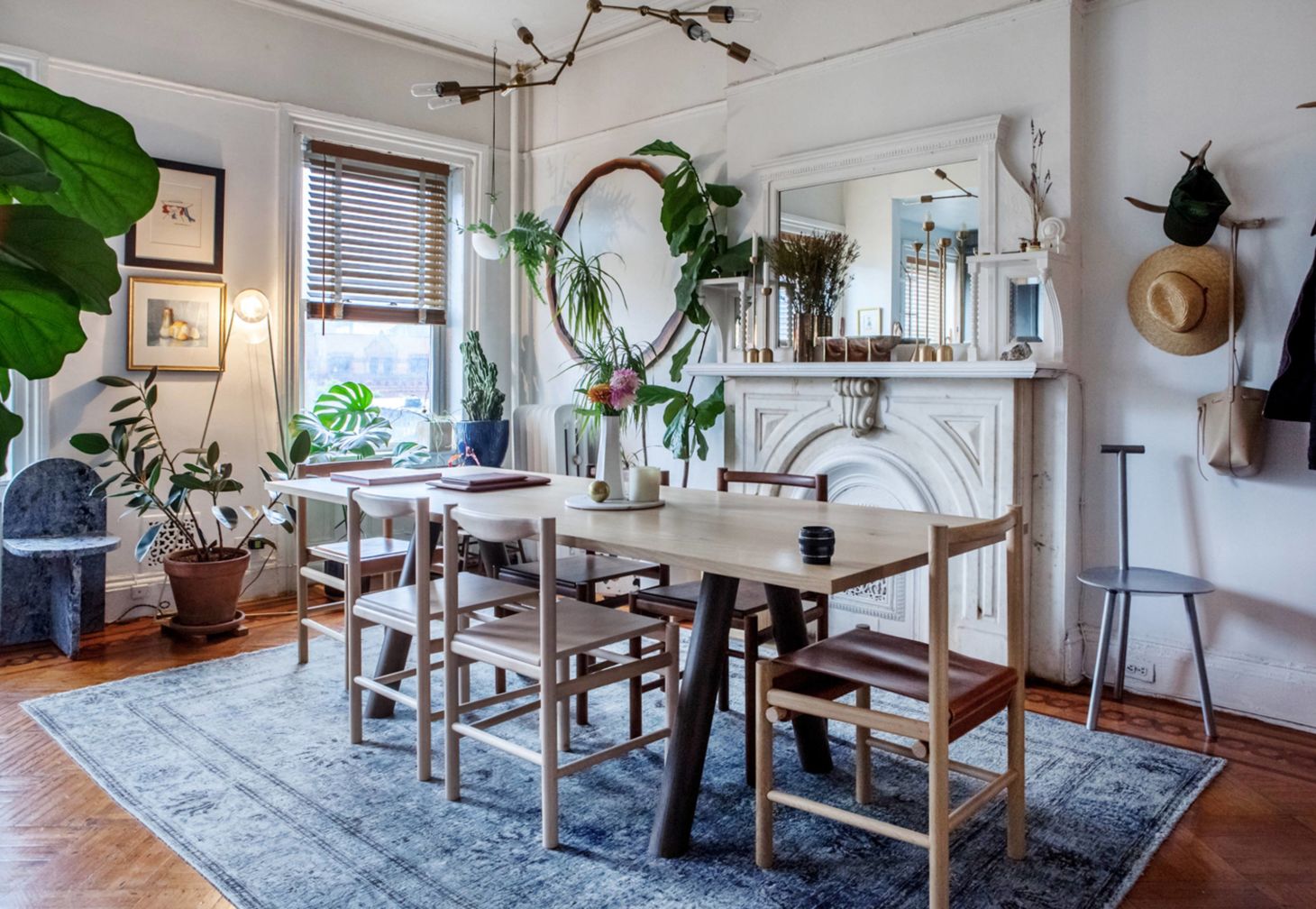 Is there a particular object of yours that is your most proud creation?
I'm really proud of our Standing Bowls (especially the large one). The design resonates with me just as much as it did when we first released it. I think each new colour we produce it in allows it take on a new life and opens it up to different people. From a design perspective I believe it has a certain timeless quality to it that is really difficult to achieve and from a manufacturing perspective, they are extremely high quality die-cast aluminum parts; a combination which means that these objects will be around for a long time which I believe to be the most sustainable type of design. Out of the thousands we have produced over the years I often wonder if anyone has ever actually thrown one away for one reason or another...I'm certainly biased and would like to think not, but if it ever has happened or when it eventually does, hopefully they at least have the sense to recycle them!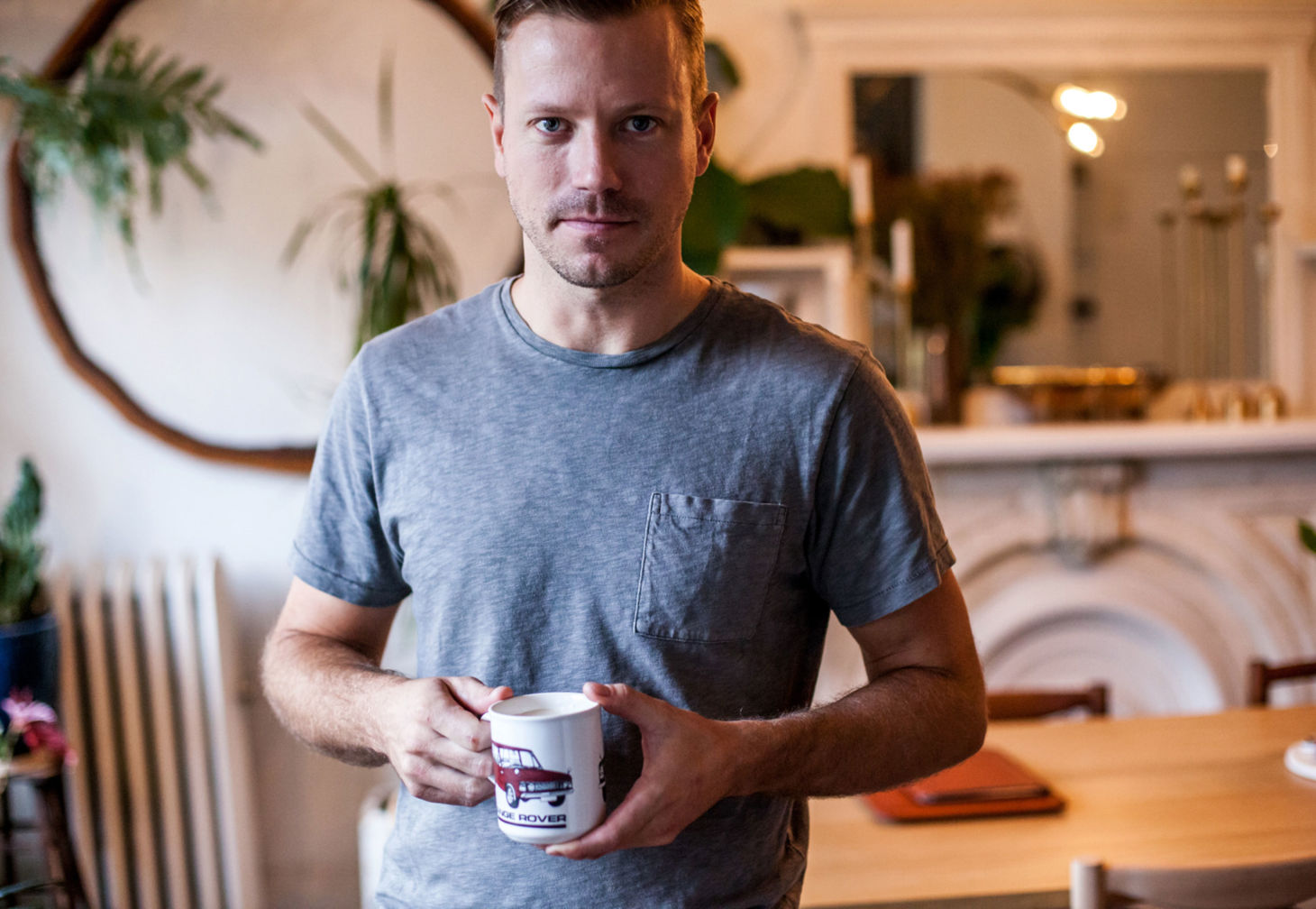 What are you learning about at the moment?
I'm currently focused on deepening my knowledge of glass as it's a material I'm very excited to begin working with and introducing to our collection. It has such an incredible history and so much inherent potential that I want to make sure that I understand as much about the material and techniques used to form it as possible so I can leverage that to inform my design. I focus on defining something that is interesting to me about the material itself or an opportunity within the processes used to form it and then find a way to celebrate that moment while also creating purpose or solving a problem. This combination is important to me because I'm first and foremost interested in creating functional objects but what I enjoy the most is allowing the material or process to sort of show me the way to a design which is functional, beautiful and interesting.
I'm first and foremost interested in creating functional objects but what I enjoy the most is allowing the material or process to sort of show me the way to a design which is functional, beautiful and interesting.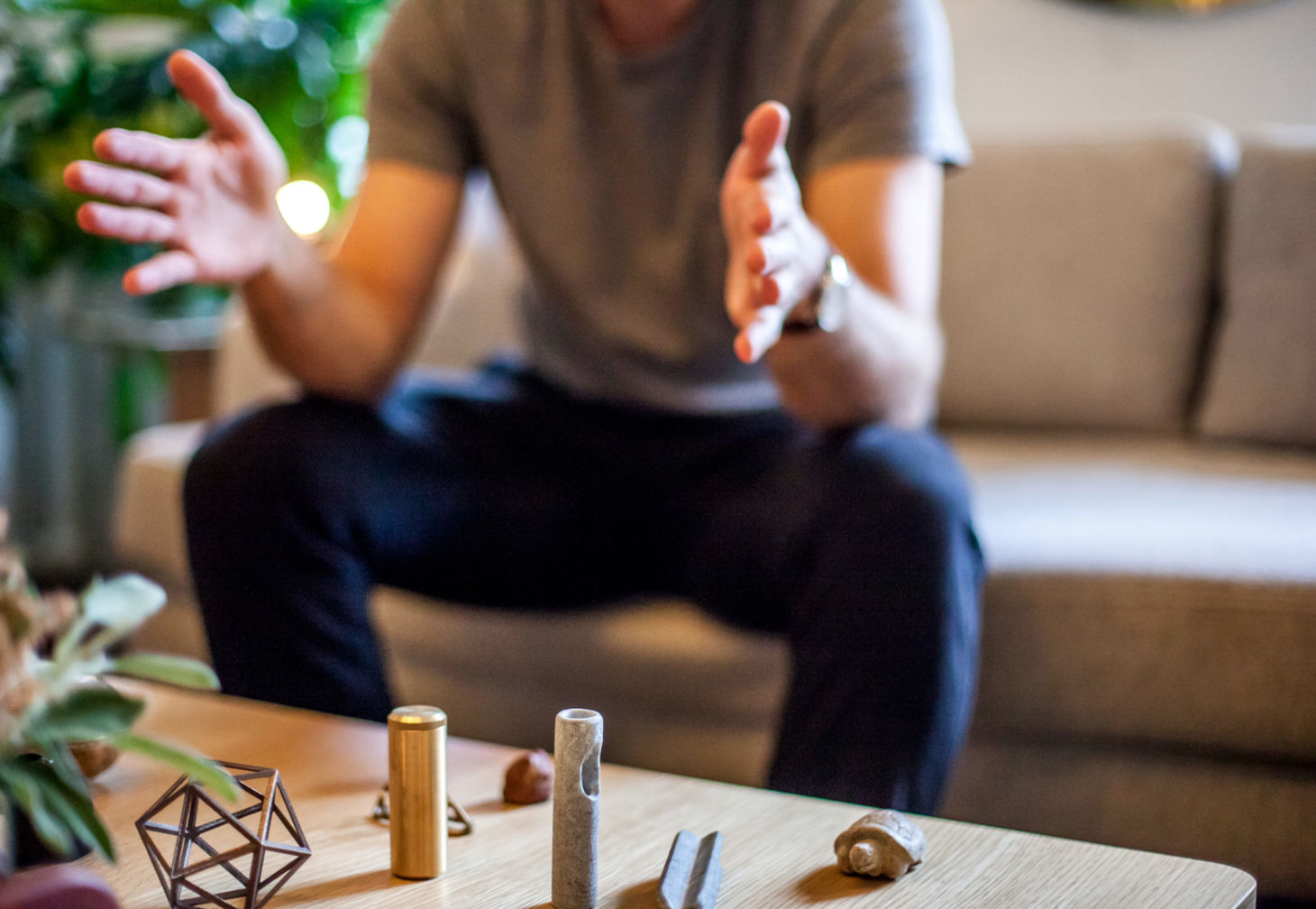 What are you currently working towards?
Growing my business to a level where I can remove myself a bit more from the day to day so I can focus the majority of my energy towards design.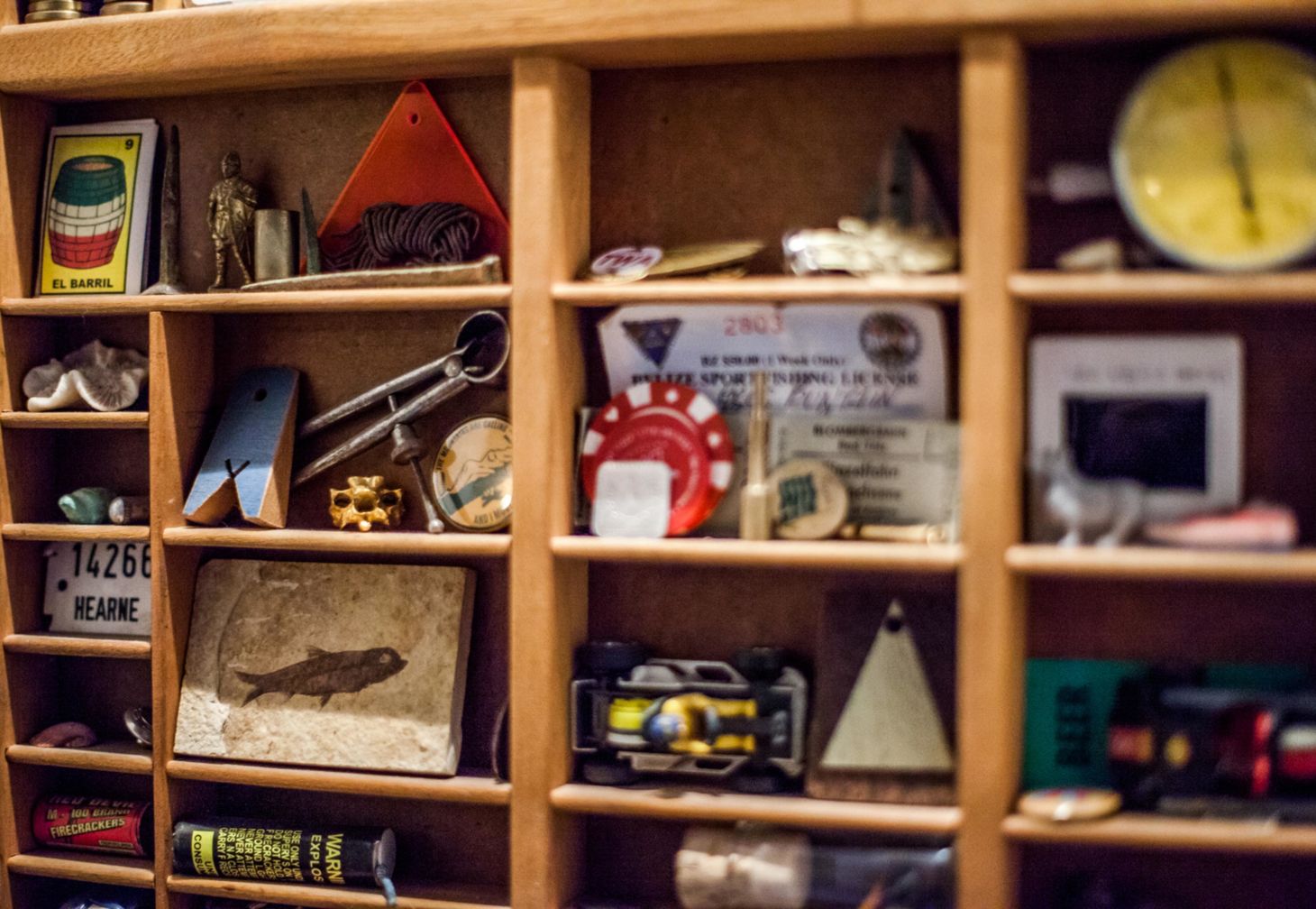 Do you have a morning routine?
I've always been more of a night owl although I've been trying to change my ways. I've found that I really get the most done when I'm able to get into the office early and have a couple hours of undistracted focus before the work day really begins. That said, I'm not much of a morning person or a natural early riser so coffee is the routine, whether I make it here, grab it on the go or wait to make it in the office it's really just a sliding scale of how tired I feel and how desperately I need it.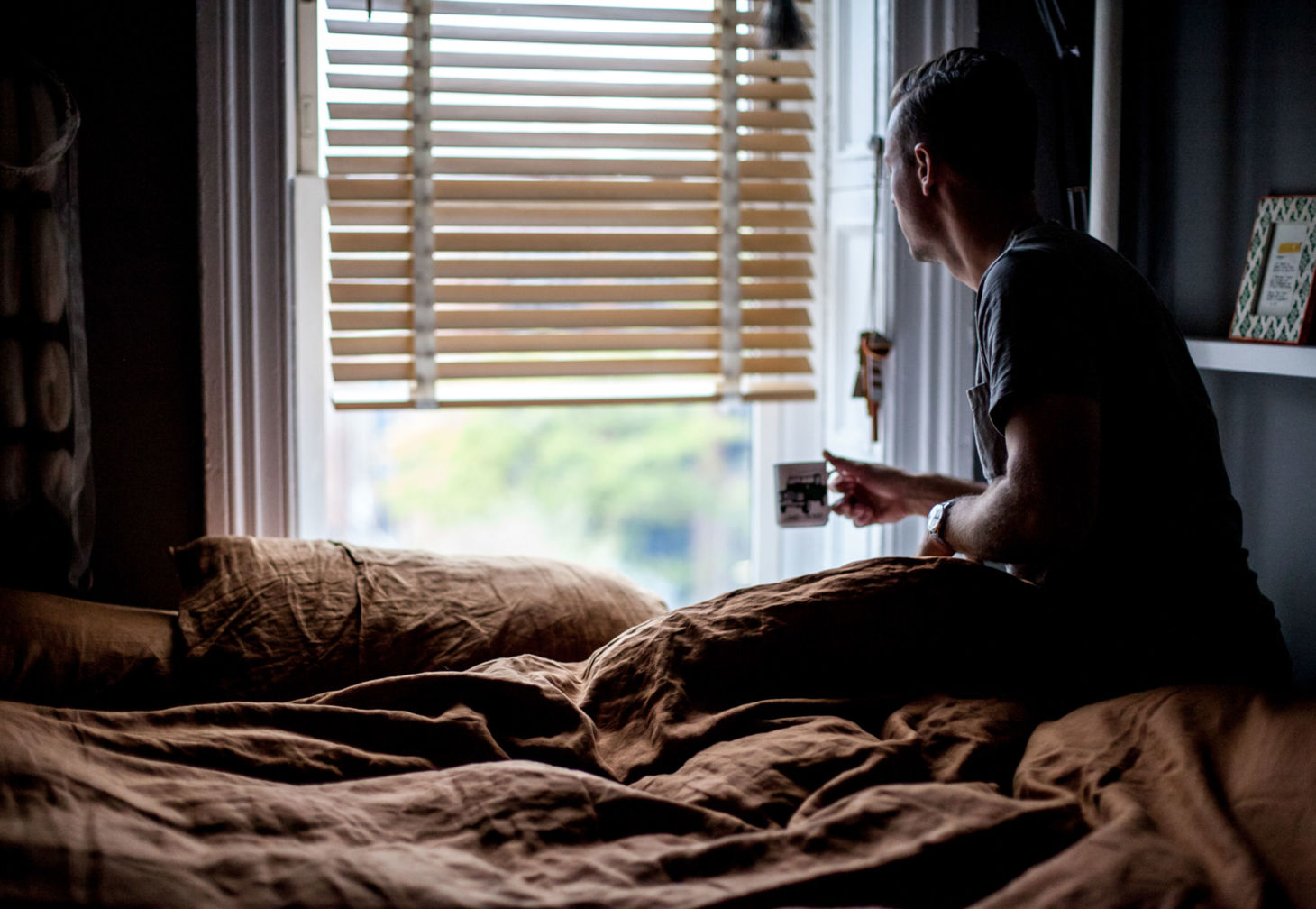 A bedtime routine?
Procrastination. I often have a hard time shutting down and sleeping so I ward off going to bed until I know my mind will finally accept what my body is telling it.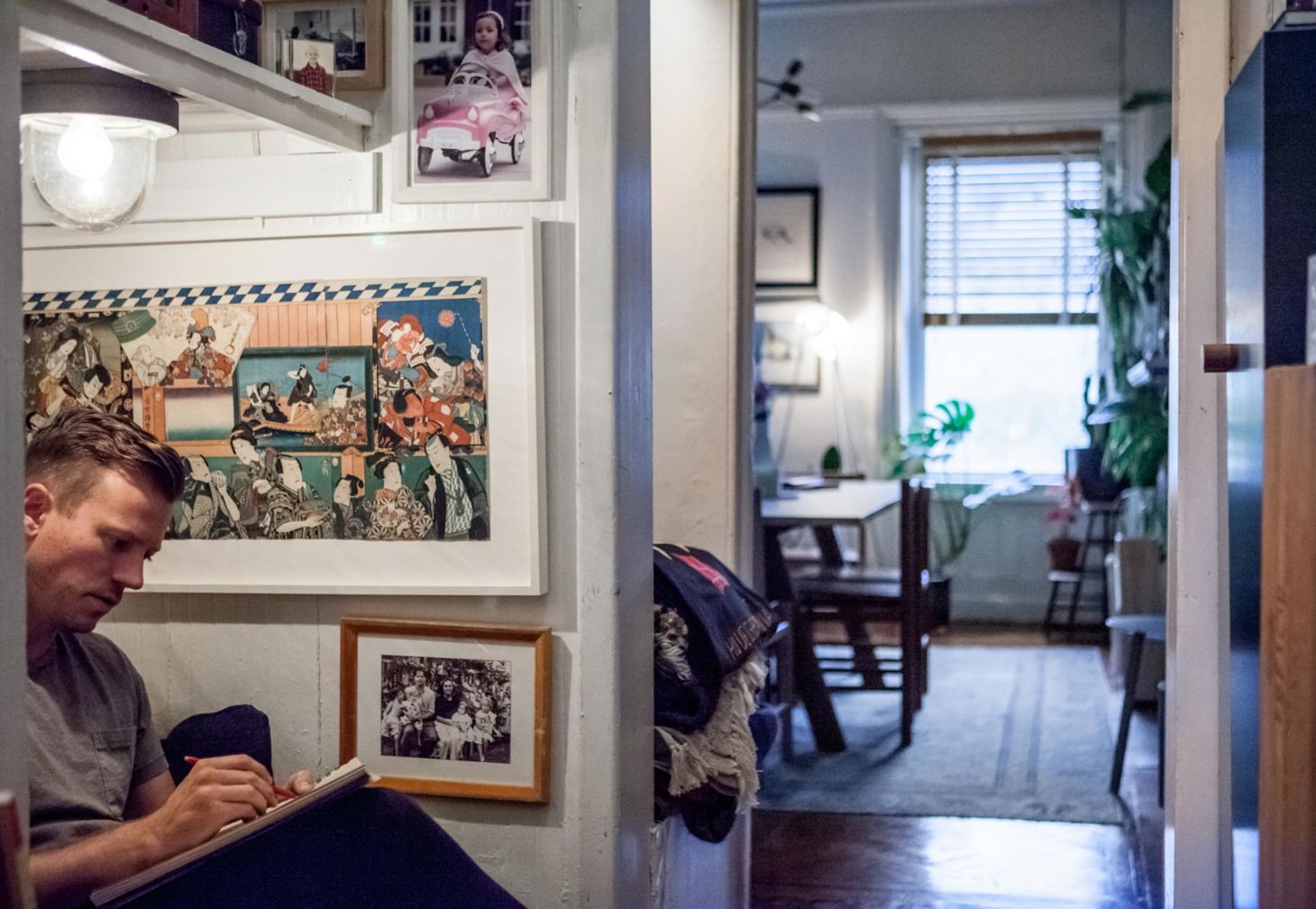 What are you looking forward to?
A vacation in Mexico where I'll have more free time to really dive into some ideas I've been developing. Running a small business can be all encompassing so I actually get some of my best design thinking done while travelling or on vacation. It works out well because it's the only way I can lay on a beach all day which is my wife's favourite pastime, so it works well.