5 Years IN BED
Our first campaign by Terence Chin featuring Rachel Rutt
This month marks IN BED's 5th Birthday, and to celebrate this milestone we're reflecting on some of our favourite campaigns and moments from over the years.
We asked our Director, Pip Vassett, to answer a few questions about the brand and answer some of the burning questions coming from our friends and customers.
What has been IN BED's most loved linen colour?
Our classic colours like white are always well loved but our collaboration colour Tobacco with We Are Triibe has been super popular and is definitely our most shared colour – we see our campaign shots everywhere and our customers love to share images of their Tobacco linen! It's such an earthy, beautiful tone.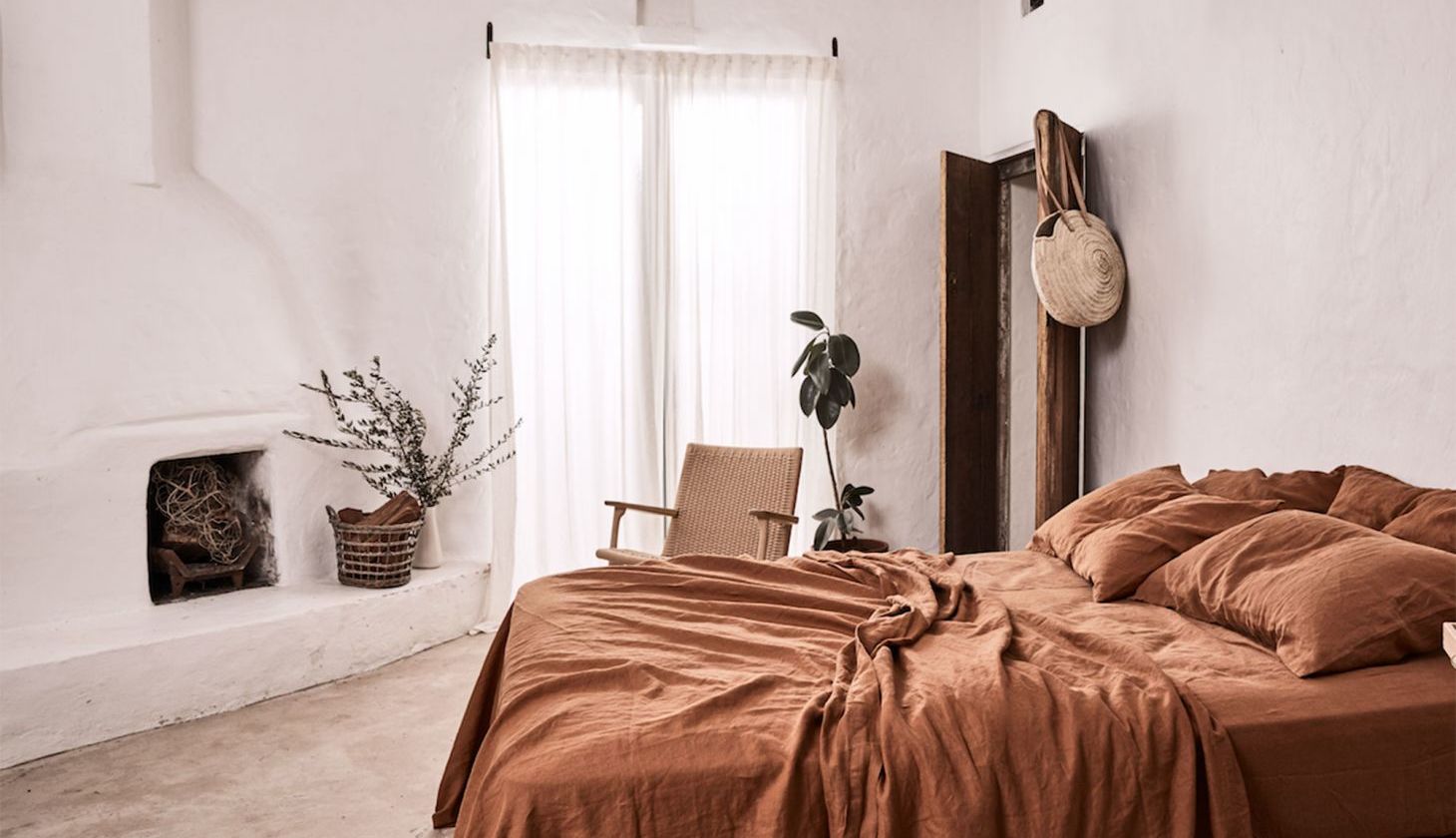 What can you tell us about the process of developing new colours? How do you go about this?
Each season we start with a mood board and an overall feeling/story of what we want to show our customer. It's often inspired by a particular place or a house. From this we then think about the sorts of colours that would work within this story – and also make sure that they work well with the overall IN BED aesthetic and colour palette. I like to make sure that there's nothing too jarring or out of place and that the colours work well together. Once we decide on a new colourway we work with our suppliers to do a series of lab dips until we get the colour perfect. Around 4 months later, you'll then see those colours on the shelf.
Do you have a personal favourite colour from the IN BED range?
I really love our Cocoa from last winter – it's a pretty strong statement but was just so delicious and rich! I loved it with our biscuit from the same range. I think I am just obsessed with colours that remind me of food, maybe?
You've shot campaigns in Japan, Portugal, where are you looking to next?
For the time being we are staying pretty local! We recently shot at the wonderful Ross Farm Dairy in Meeniyan which was beautiful and I love highlighting local spots and I'm always on the lookout for somewhere great. That said I do like to shoot in locations that we have ties to and we've just started working with some amazing makers in India – so perhaps that should be next on the list? Studio Mumbai are my all time favourite architects so if you know anyone that owns one of their designs – let me know!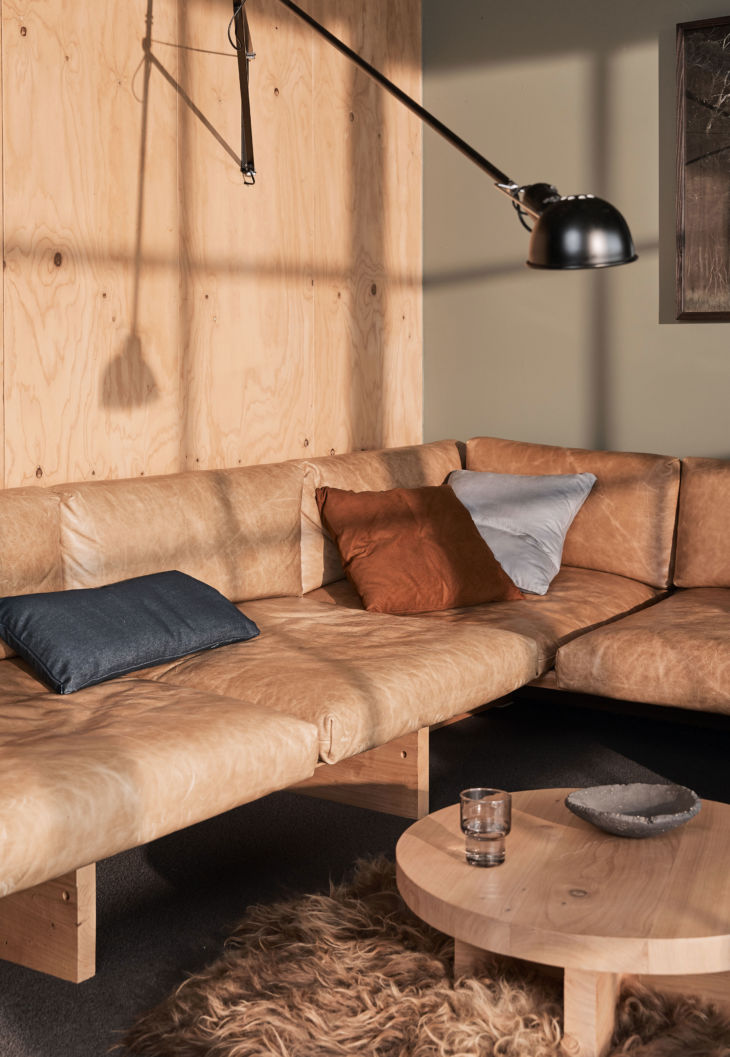 Denim & corduroy cushions at Ross Farm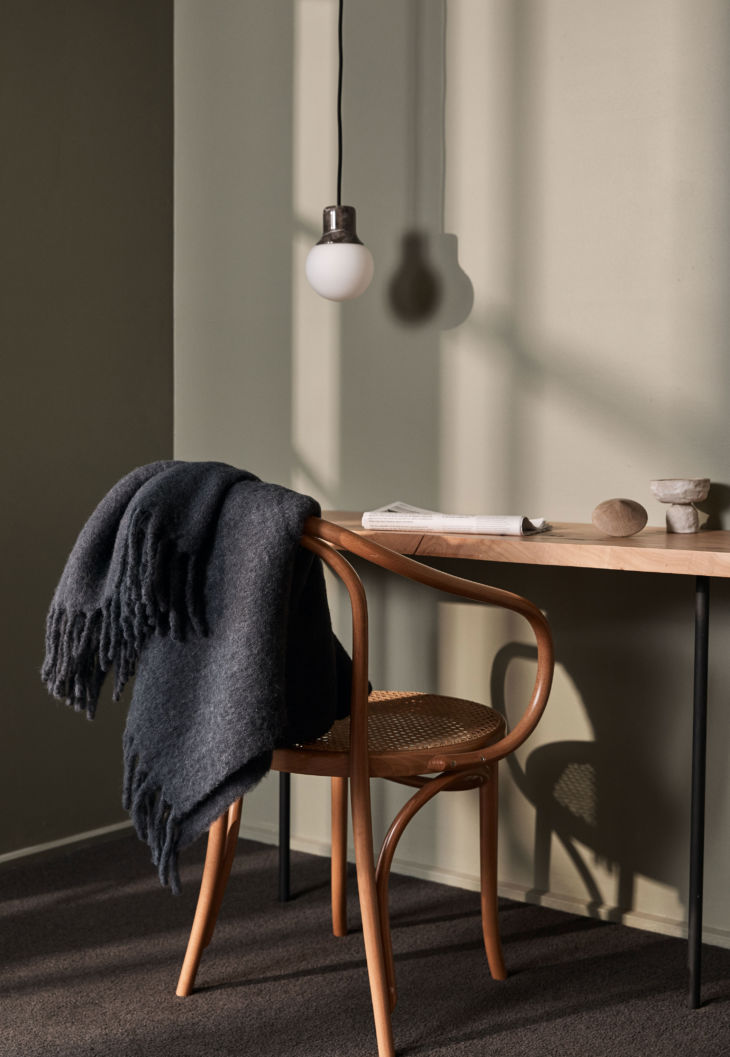 Our Alpaca throw in navy at Ross Farm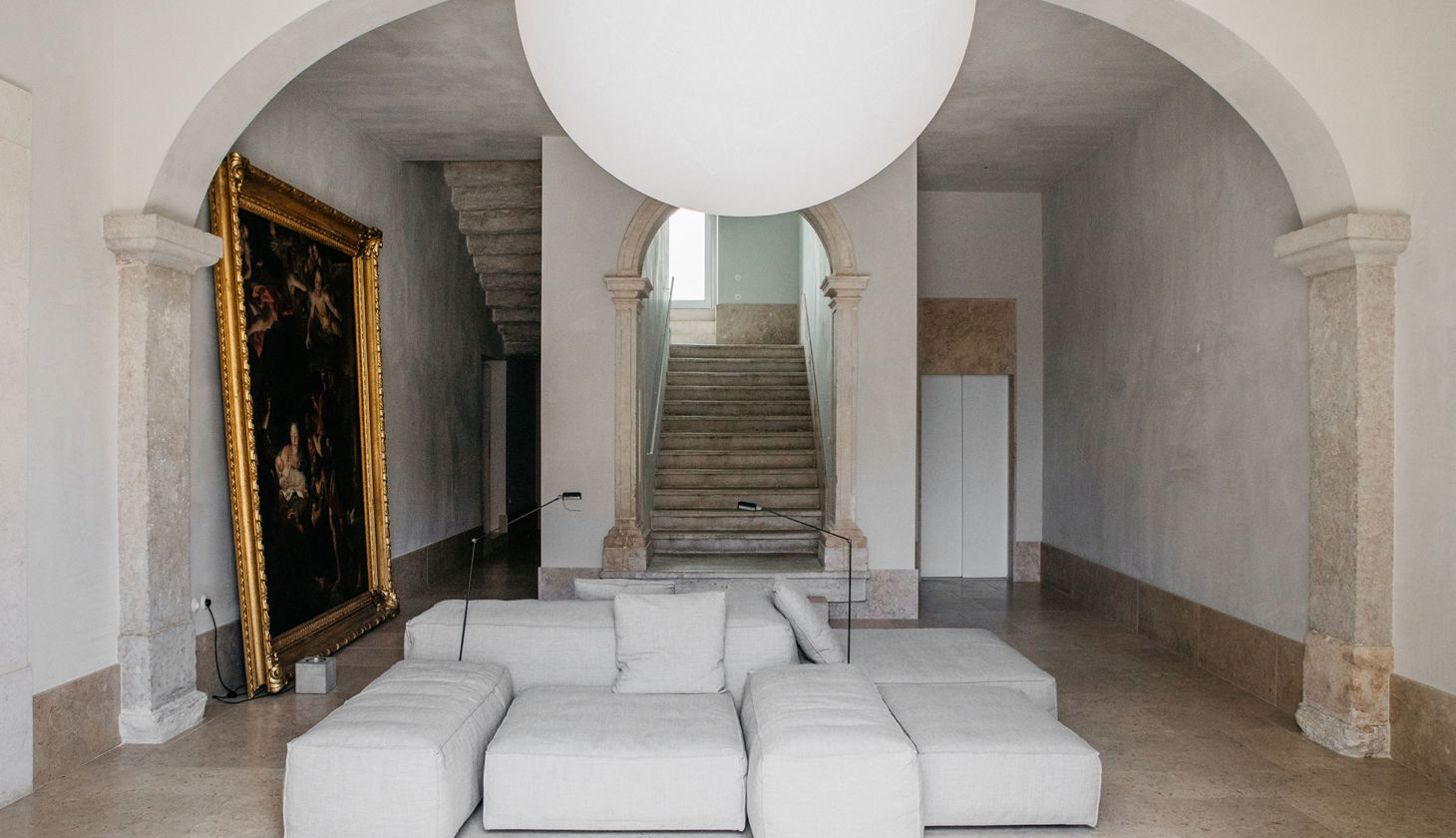 On location Santa Clara 1728, Lisbon Portugal
Has the growth of IN BED happened as you imagined or taken you in any unexpected directions?
I don't think I had a clear idea of what our growth would be like when launching, just that I hoped IN BED would one day be my full time job and once that happened everything since has been a bonus. I think part of what makes IN BED successful is that we are pliable and we are not too fixed on what the future must look like. That's not to say we don't have a plan or there's been no planning in the past – but I'm always open to choosing a different route if that's what's best or jumping at an opportunity if it feels right.
What's on your own bedside today?
A grey Anglepoise lamp, 3 books (short stories, a business book and a biography – all about 1/2 way through) and a little jewellery dish.
Can you share your most memorable IN BED experiences from the past five years?
Our first pop up in June, 2015 – This was the first, I guess, 'real life' experience we had with out customers and it was so nice to finally meet people face to face and show them what we were all about, offline. We hired Mild Manners gallery in Surry Hills which was above a record shop and got We Are Triibe to style it up like a dreamy bedroom. It was only for two days and I didn't know if anyone was going to turn up – but when we opened on the Saturday we had people queuing up and we were flat out the whole two days (it may have also been that we had Artificer Coffee & Woah Nelly donuts on offer but I like to think it was the overall experience that drew the crowd).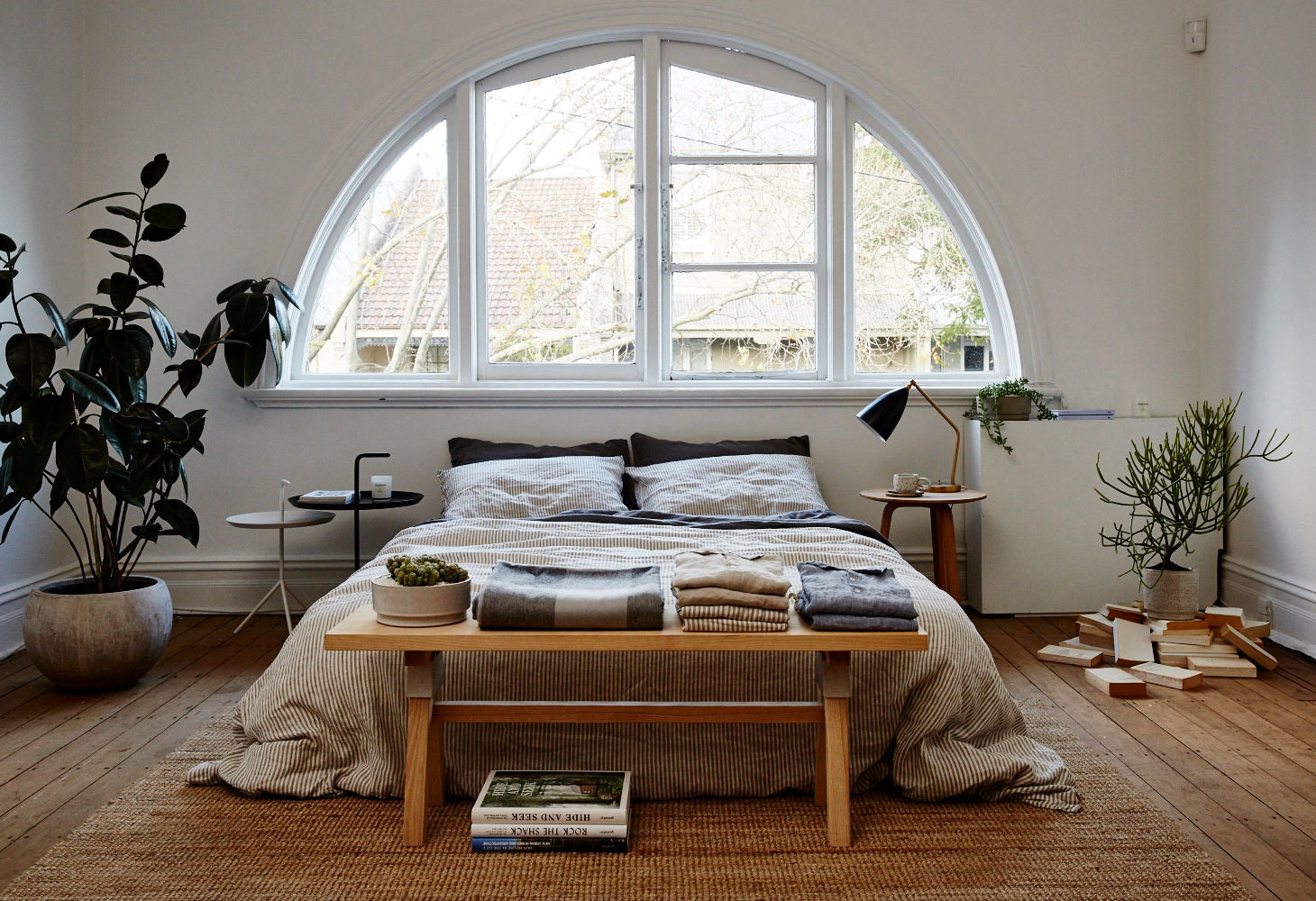 The 'IN BEDroom' pop up, June 2015
Eat IN BED Dinner in NY June 2016 – To launch our 'Eat IN BED' range of kitchen linen we hosted a dinner in New York and North Brooklyn Farm. I called on some very kind and industrious friends who called NYC home (Sam Hillman, Lucinda Constable, Bec Lorrimer & Pete Maiden – BIGGEST thanks again) who essentially hooked us up with an amazing venue, food, photography and styling etc. It was a glorious summer night with the sun setting over the Hudson and an outdoor dinner under the Williamsburg bridge with friends and friends of friends. It was the most perfect night and came together so easily – basically it was a dream event!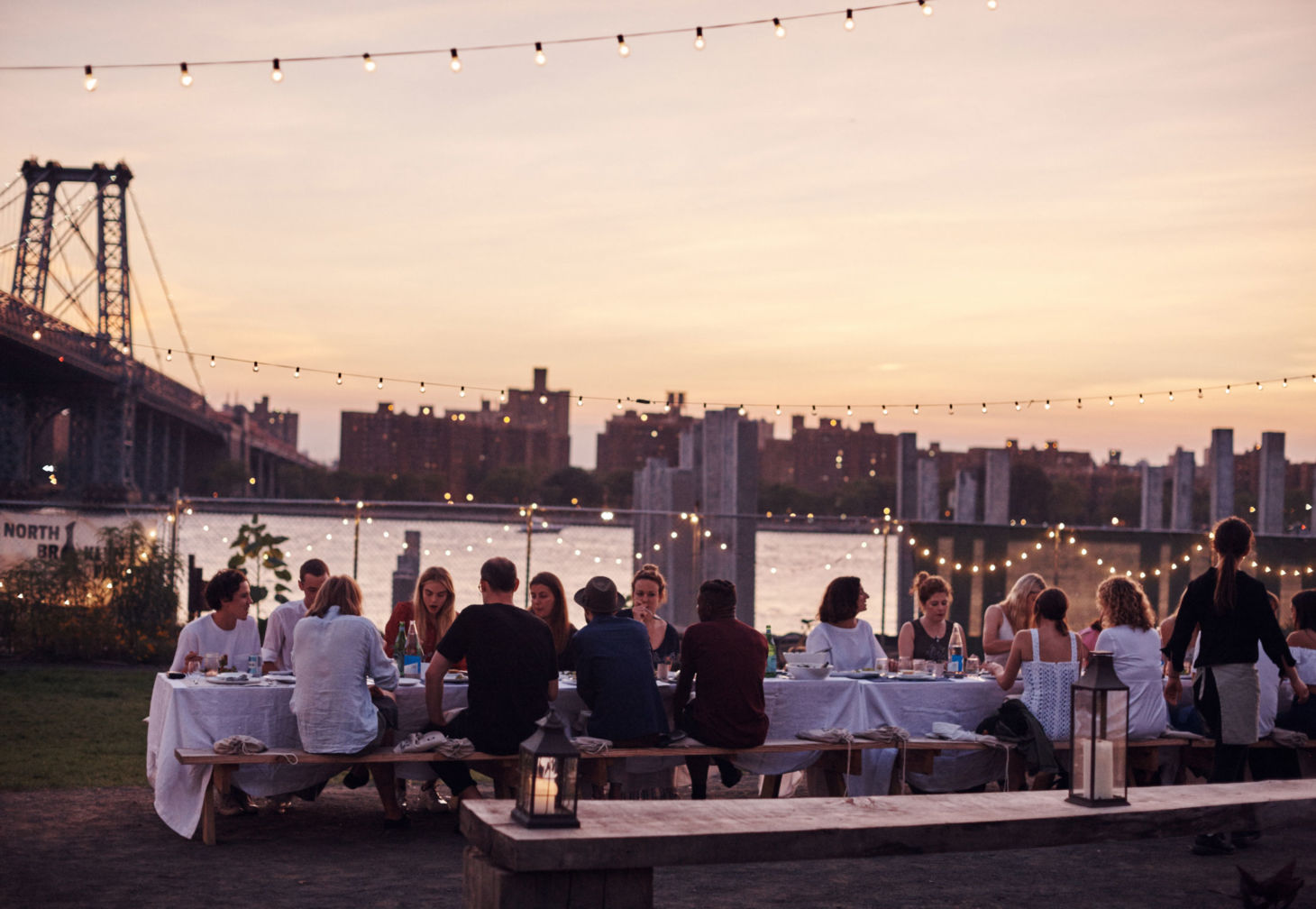 Eat IN BED launch in Brooklyn, New York
The Art Of Bathing exhibition/campaign shoot in Japan September 2016 – When we launched our Japanese towel range, we travelled to Japan – Izu specifically – to capture the essence of the onsen culture in Japan. I went over with Terence Chin, a long time collaborator and friend who shoots most of our beautiful campaigns and I knew would capture the most beautiful images. We had a local fixer who scouted an amazing, centuries old Ryokan for us to shoot in, but it was out exploring on the first afternoon where we stumbled across some private onsens right on the edge of thundering waterfalls. They were so perfect, tranquil and amazing, it was such a lucky find and I think my favourite images (apart from Mr Uchibori of course) were these. Off the back of this we also transformed our then office into a gallery space for 3 days and had a party with much, much Sake!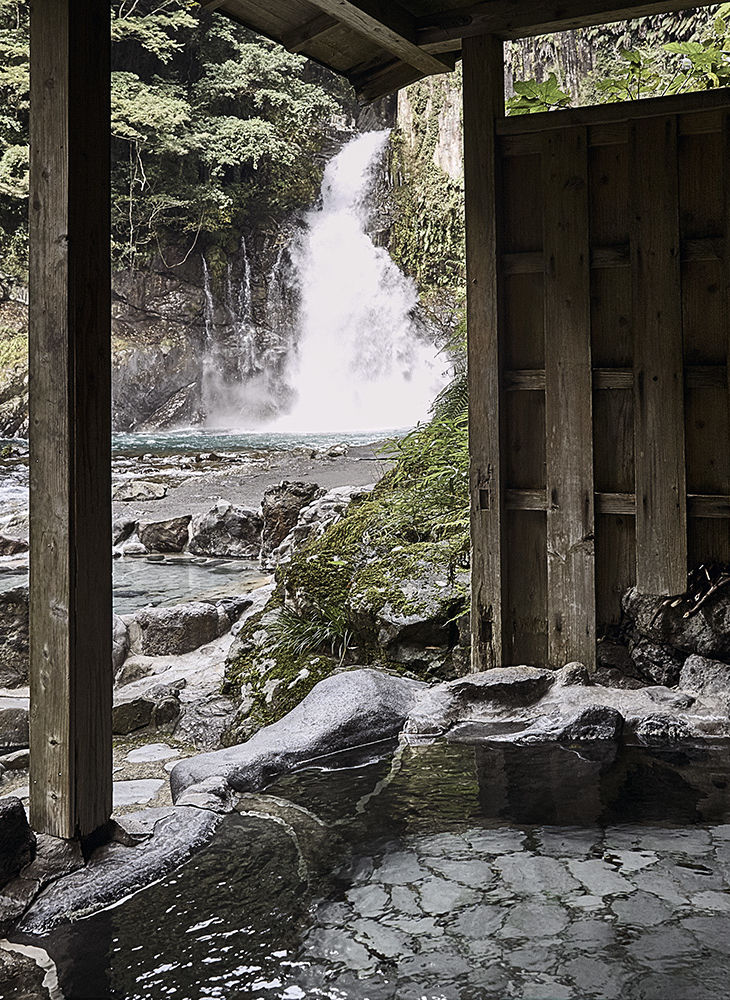 Waterfalls & Onsen, Izu Japan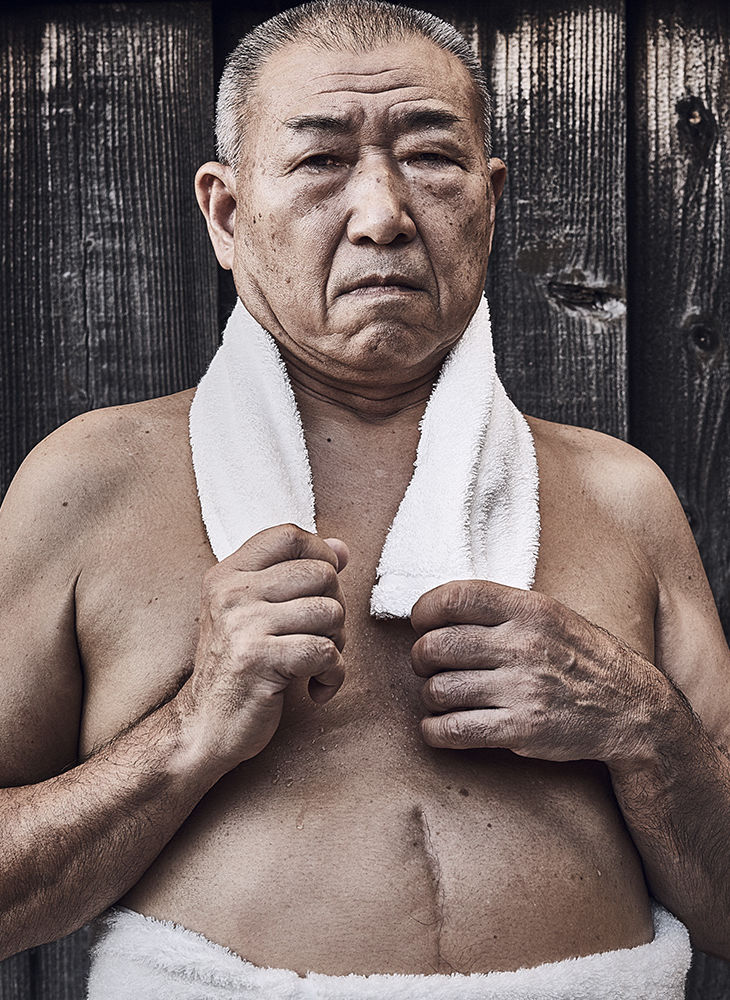 Mr Uchibori, Izu Japan
] Our flagship store opening May 2018 - Having a physical retail space was always something I had dreamt of but also just wasn't sure we could or would ever do. It's very 'real' and a huge commitment. We weren't hunting for a retail space but we stumbled across this one, one Saturday. We were next door at Aesop, saw a big 'For Lease' sign along with a huge floor to ceiling window at the back of the store and we thought - what a perfect spot and space, should we look into it? From there it was all a bit of a blur as we signed the lease and not long after, had a 10 day pop up just before Christmas then did a full fit out with We Are Triibe. We opened what I would call our 'dream store' in May and we have had so much incredible support and feedback from the local community, press and our existing customer base. The whole experience has gone way above our expectations and we're just so happy with it all.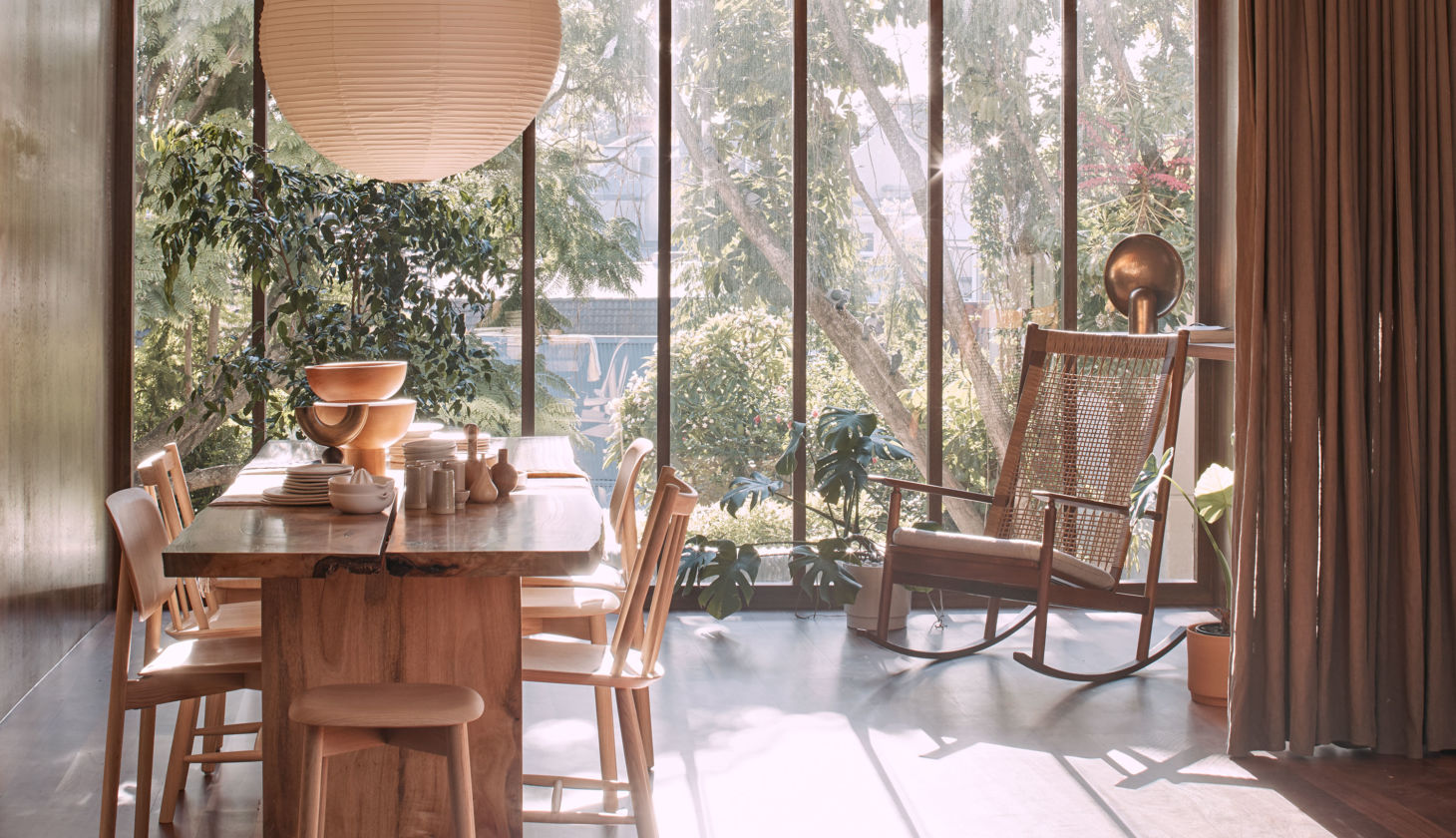 The IN BED Paddington Flagship
To celebrate this weekend we'll be serving up birthday cake in store as well as a surprise gift with purchase for all orders (online and in store) until the end of November.