Eat IN BED: Sian Redgrave's Humming Bird Cake with Grilled Pineapple & Mascarpone
If you're looking to cook something that will take an average amount of effort but wow the socks off your friends at dinner, look no further than the recipe pages of Sian Redgrave's website. The ingredients lists might intimidate but her methods are surprisingly simple, and the dishes she creates present with casual resplendence.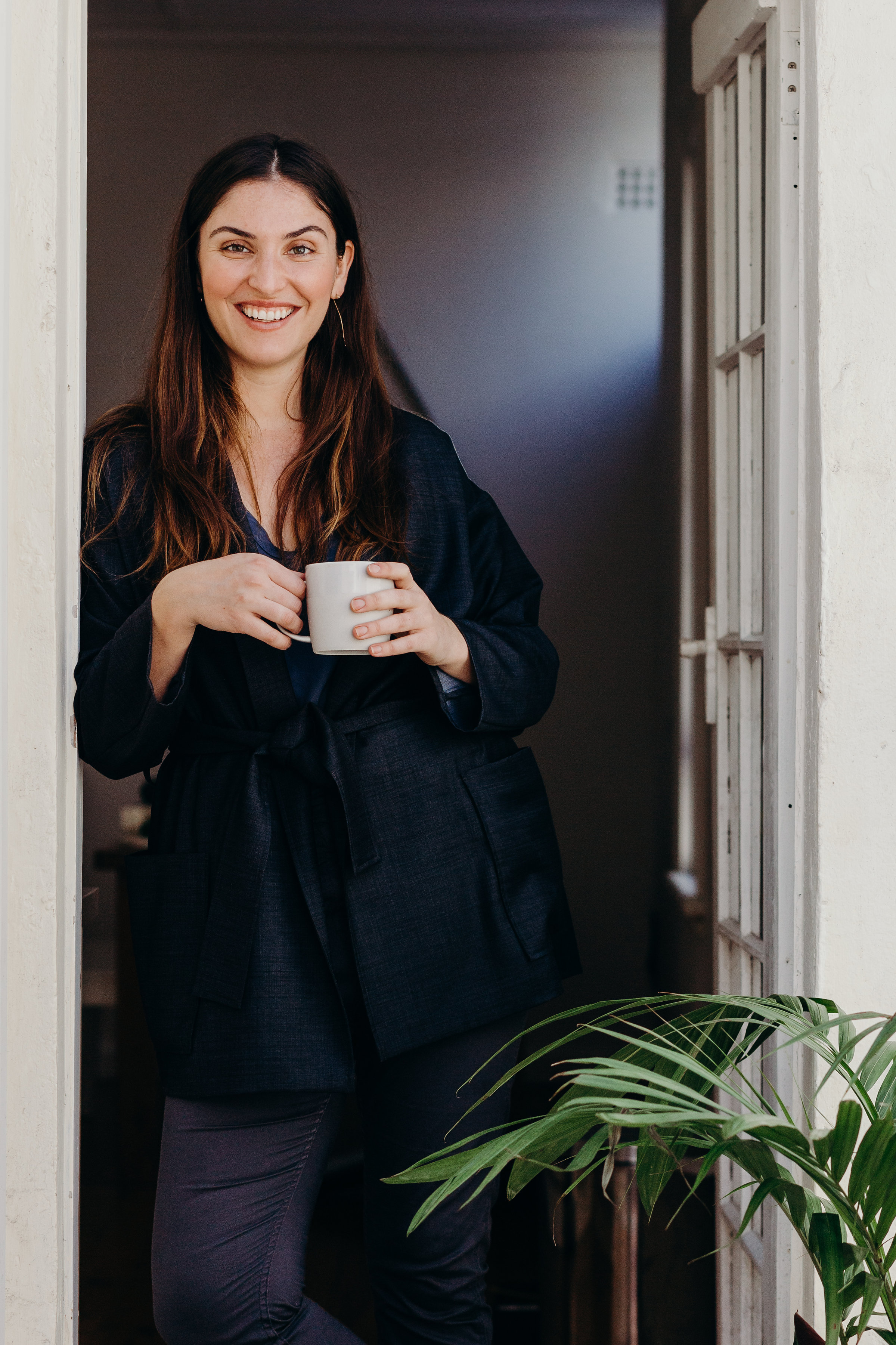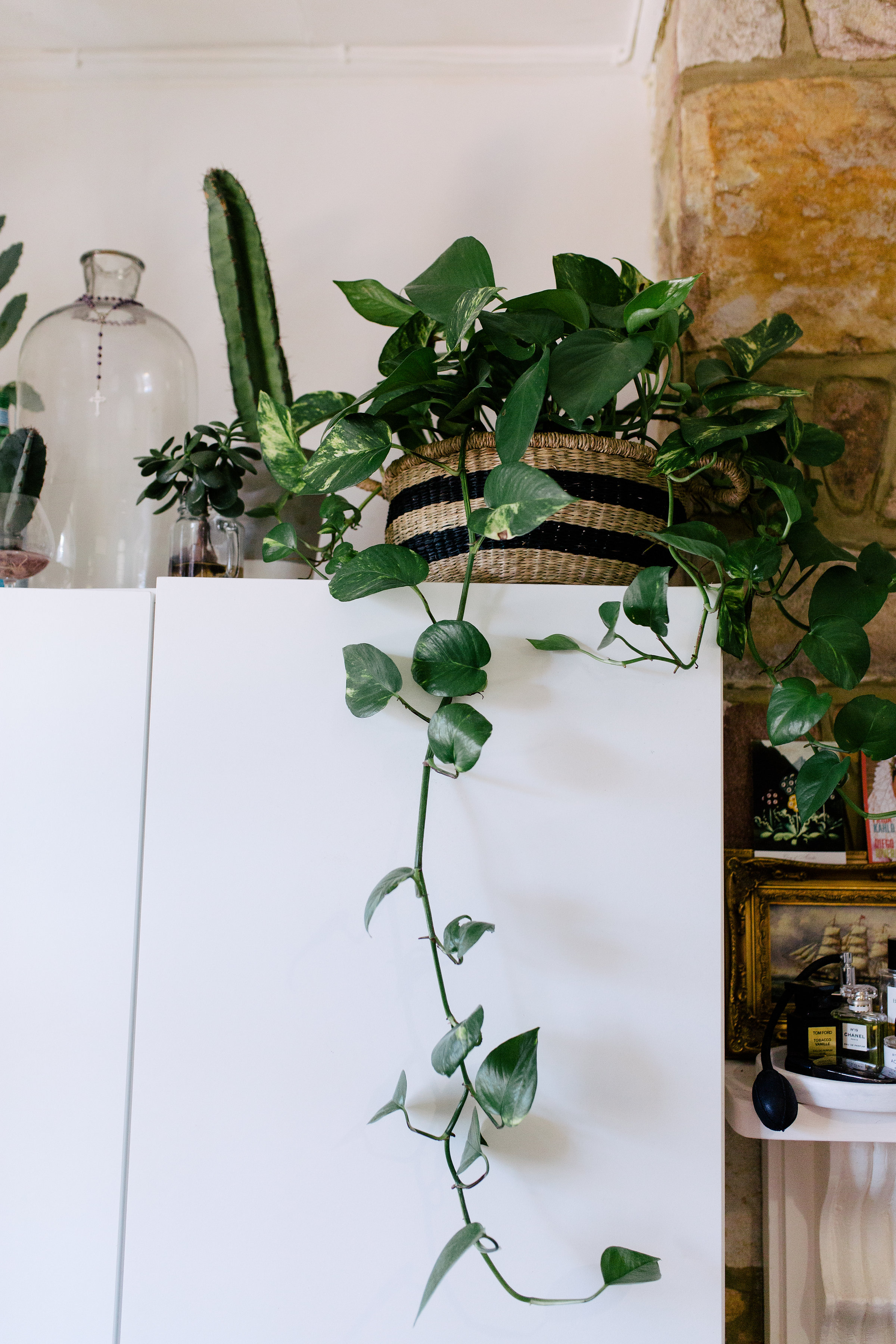 The ingredients lists might intimidate but her methods are surprisingly simple, and the dishes she creates present with casual resplendence.
Sian's background is in design and fashion. "Somewhere along the line I discovered that I could apply my aesthetic and creative sensibility to my passion, which is cooking" she tells us, "it's a really nice way to combine my love for shape, colour and composition". In 2015 she entered The Great Australian Bake Off and won. She now works as a chef, recipe developer and stylist.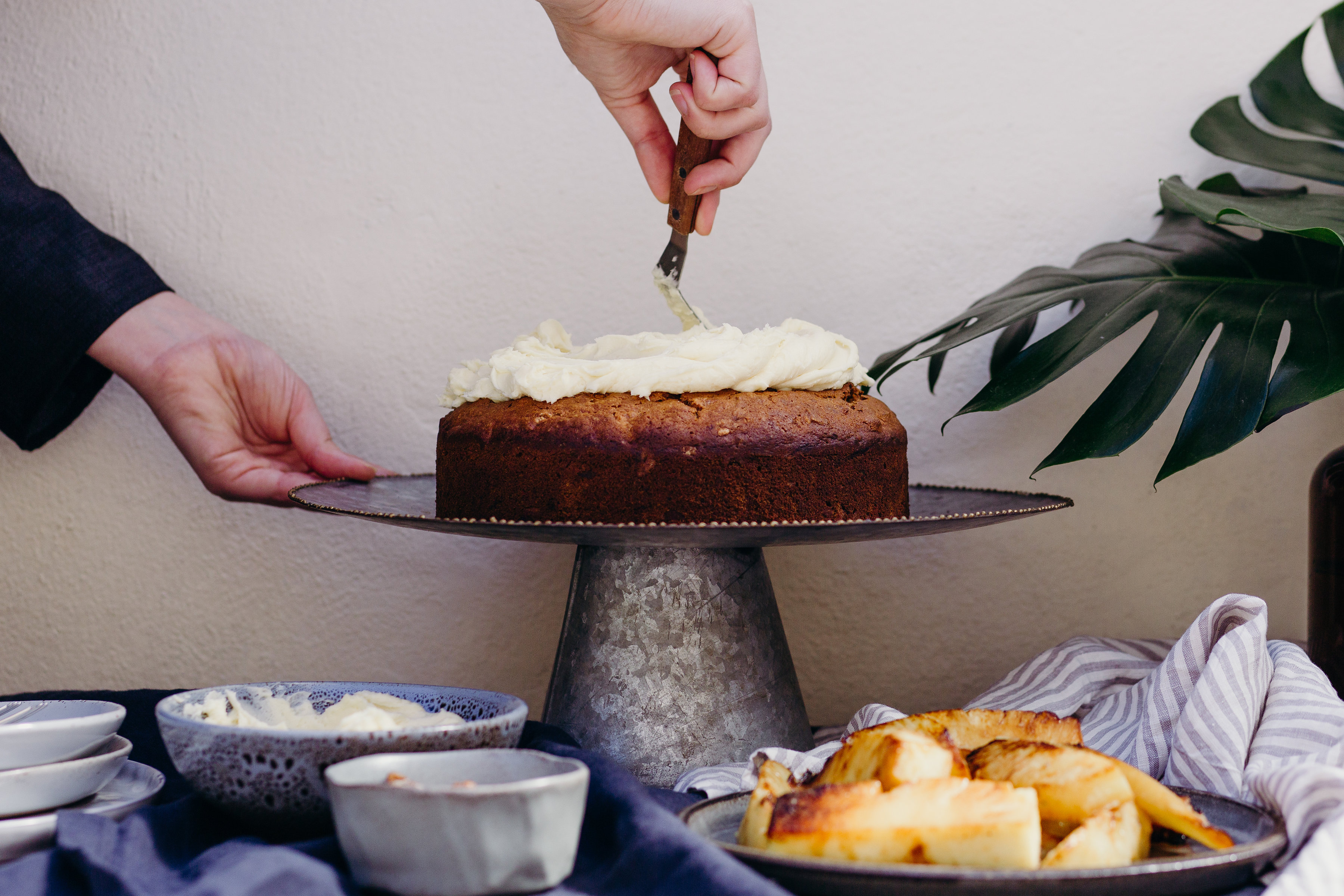 THE RECIPE
When we asked Sian to share a recipe for the summer season, she came back with the her own take on a Hummingbird Cake, the idea for which was born out of a childhood memory. "My mother used to bake cakes for a local organic cafe. I would sit in my stroller, with cakes on my lap whilst mum walked to deliver the them. This cake reminds me of those old fashioned, simple cakes with so much flavour. I have just taken a much loved recipe and given it a bit of an indulgent, summertime-y twist."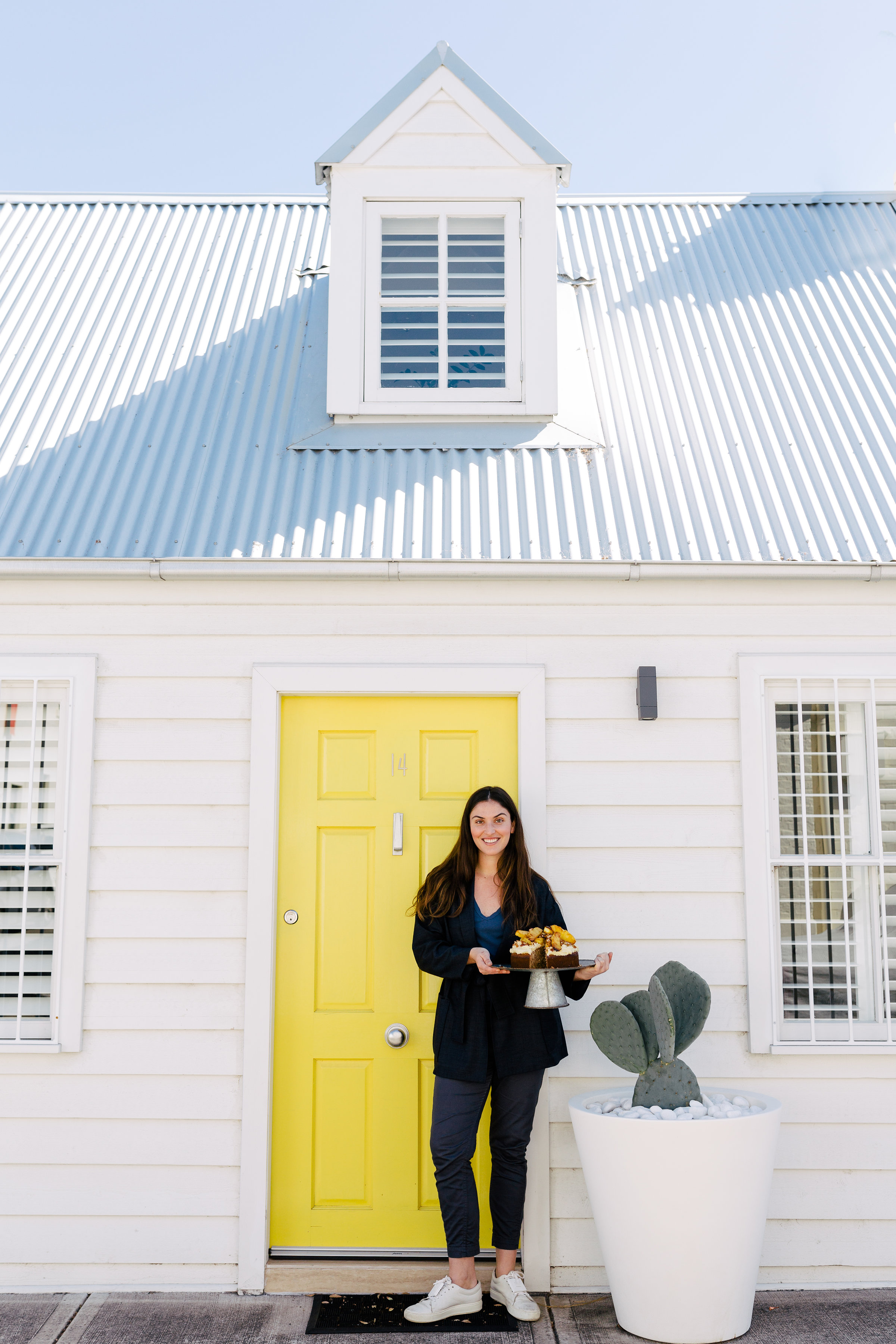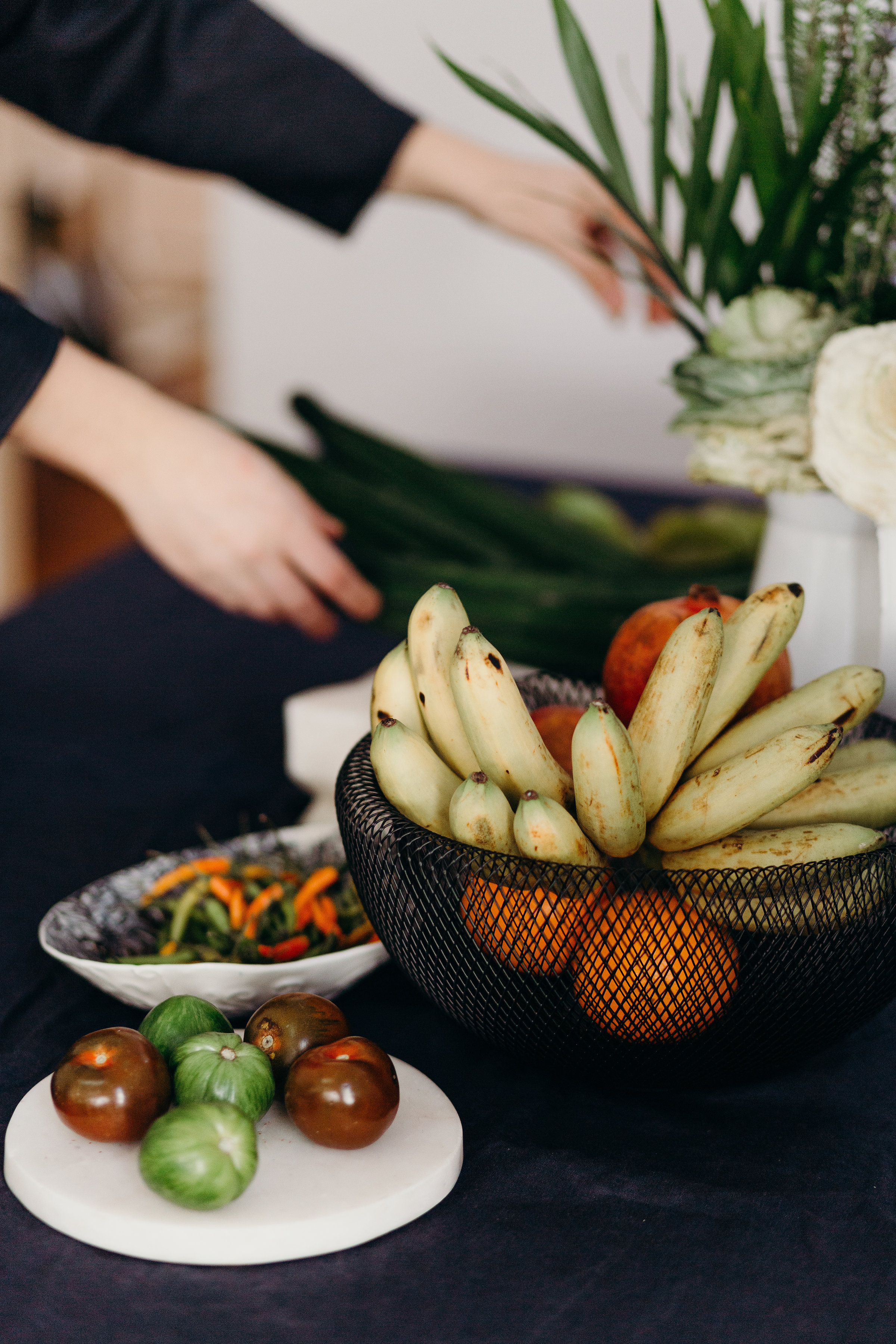 Sian is a big believer in using organic produce when she can. "For me, the taste is incomparable, especially with things like fresh produce and dairy. So I would go to my local organic store and pick up most of the things for this cake, and then hit the produce markets for my fruit and vegetables".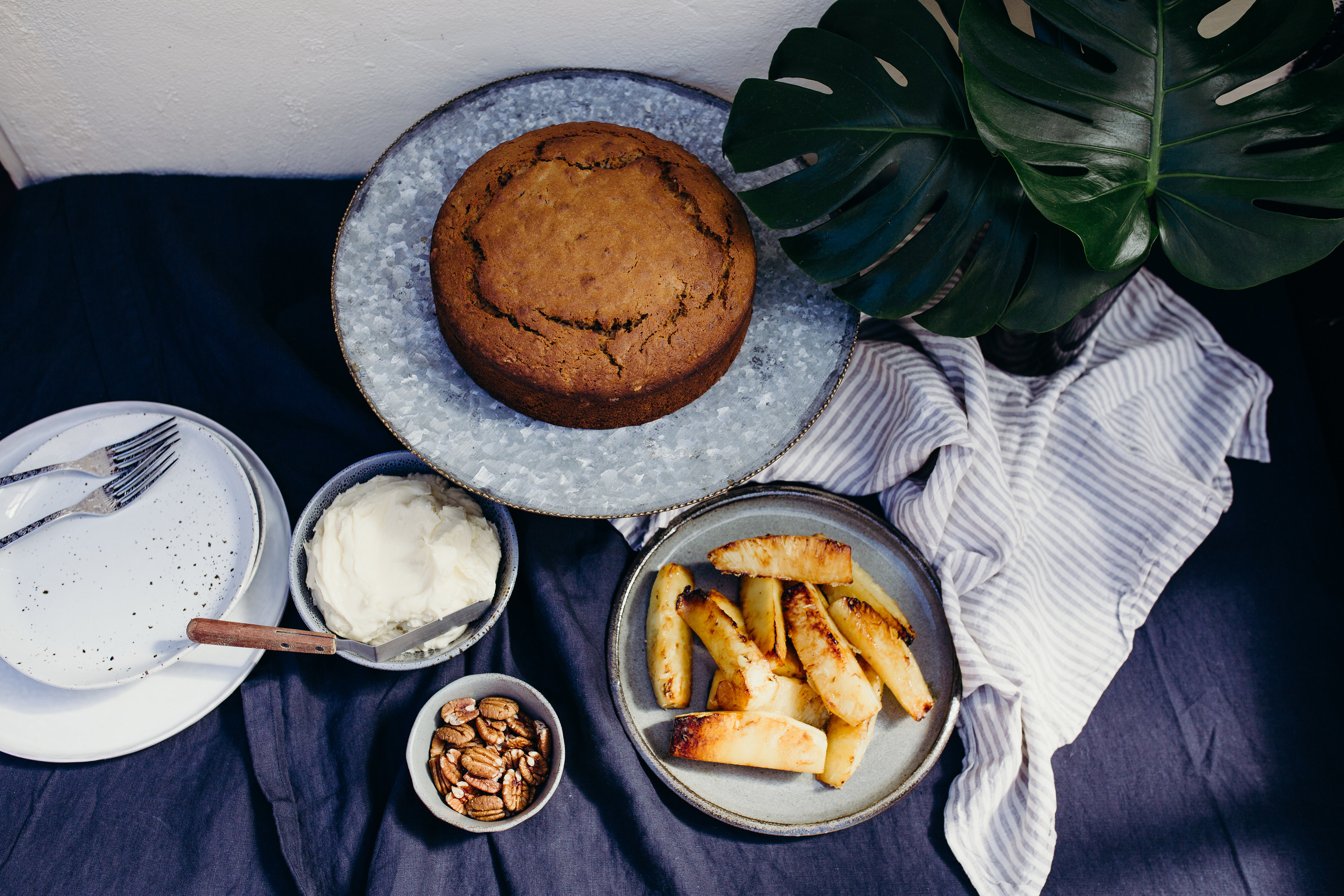 Above all, Sian loves to cook for intimate gatherings with family and friends. "I think our lives are so chaotic and most of the time we are struggling for time and meaningful interactions with those we love. Food is the greatest way to bring us together along with nourishing our mind and body. My favourite way to spend the weekend is to have friends over for a long Sunday lunch, with plenty of cheese and wine, followed by coffee and this cake of course!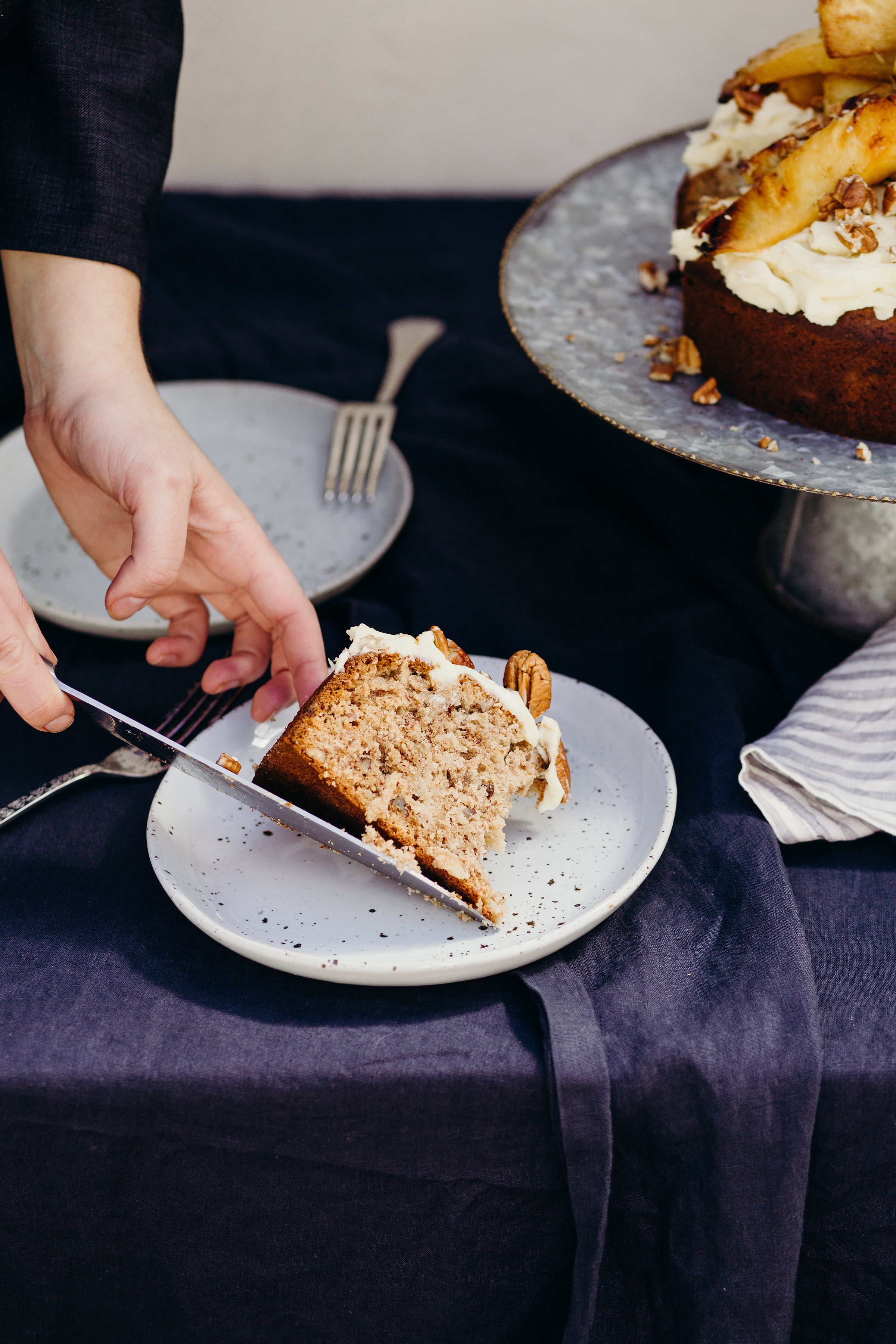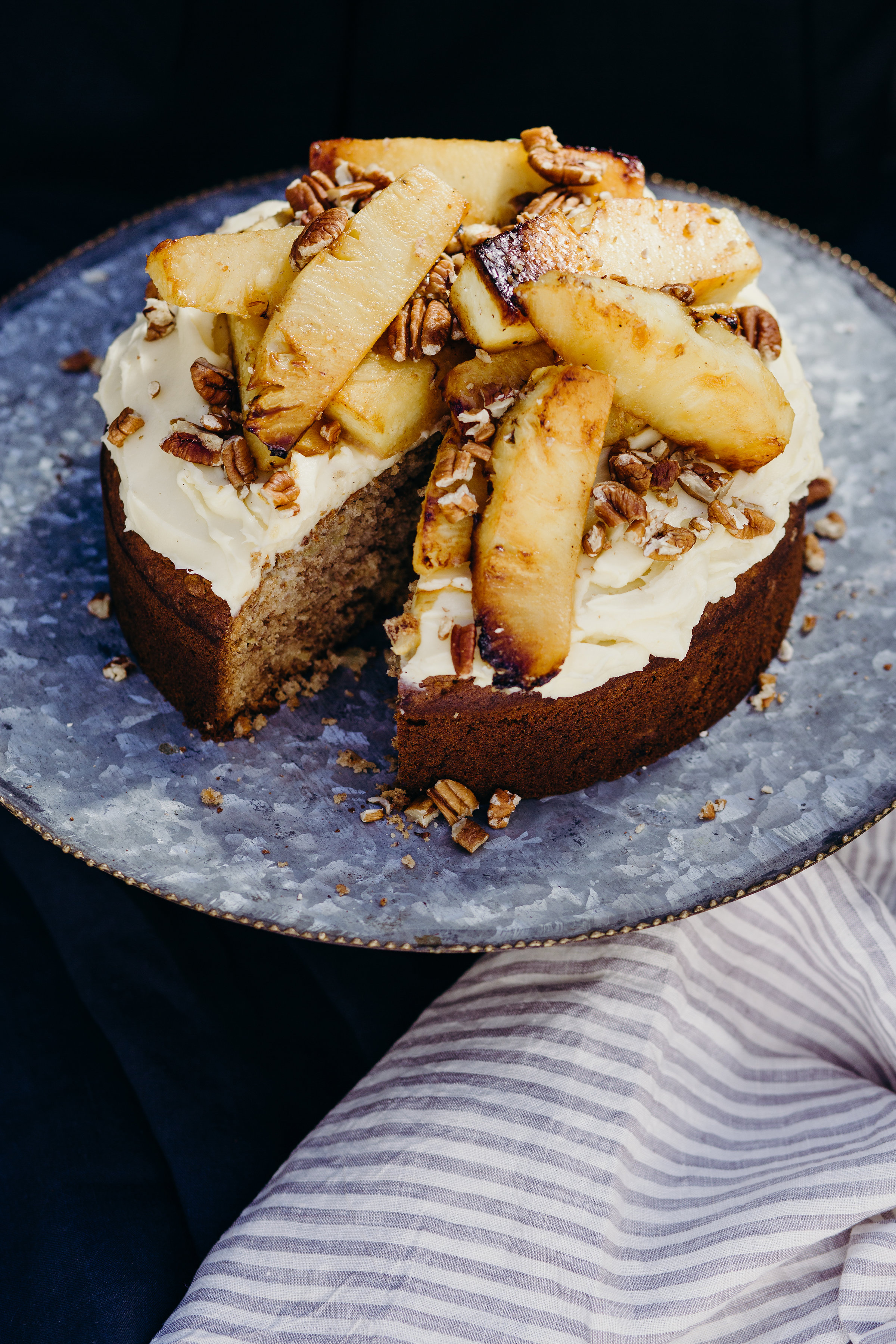 Hummingbird Cake with Grilled Pineapple and Mascarpone
Ingredients:
For the cake
3 cups plain flour
2 teaspoons ground cinnamon
1 teaspoon baking soda
1 teaspoon salt
1 cup pecans, roughly chopped
1/2 cup caster sugar
1 1/2 cups coconut sugar or brown sugar
3 eggs, beaten
225g crushed pineapple, juice reserved
2 cups mashed banana, the riper the better
1 cup vegetable oil
2 teaspoons vanilla extract
For the pineapple
1 small pineapple, cut into wedges
100g butter, cubed
100g caster sugar
For the mascarpone icing
375g cream cheese, at room temperature
11/2 cups icing sugar
1 tsp vanilla extract
375g mascarpone
450 ml thickened cream
Method:
Preheat your oven to 180C. Grease and line a 28cm round cake tin (9") with baking paper.
In a large bowl, sift together flour, cinnamon, baking soda and salt. Stir through the pecans and set aside. Using an electric mixer or beaters, beat together the sugar, coconut sugar and eggs until smooth and light amber in colour. Add in the crushed pineapple and their juice, bananas, oil and vanilla and mix until smooth and well combined. Add in the flour, folding through to combine. Gently pour the batter into the prepared cake tin and transfer to the oven. Bake for around 50 minutes, or until the cake springs back when gently pressed. Cool on a wire rack before removing the cake from the tin.
To make the mascarpone icing, combine the cream cheese, icing sugar and vanilla in the bowl of an electric mixer and beat until light and fluffy (I use the paddle attachment on my mixer for this, otherwise hand held beaters). Add the mascarpone and continue to mix until smooth. Finally add in cream and mix until combined. Transfer to a container and refrigerate until needed.
To grill the pineapple, heat the butter on high heat in a large heavy based frying pan. Sprinkle the pineapple with the caster sugar and place into the frying pan. Cook, turning once and occasionally shaking the pan for 8-10 minutes until golden and caramelised.
To assemble the cake, take your favourite serving platter and place the cooled cake in the centre. Top generously with the mascarpone icing and then with the wedges of grilled pineapple. Sprinkle with a little extra toasted pecans.
See more from Sian here.