Croque-Monsieur with Analiese Gregory
Analiese Gregory's toasted-sandwich game is stronger than most. The Franklin chef will prepare and glaze a whole Christmas ham "just for sandwiches," and has rigid rules about what moment, and which side of the bread, to butter. "My mum was half Chinese and as a kid growing up in New Zealand, I hated sandwiches," she says. "They were dry and gross and it wasn't until I moved to France that I was like, 'wow, these can be amazing things.' We just did them really badly."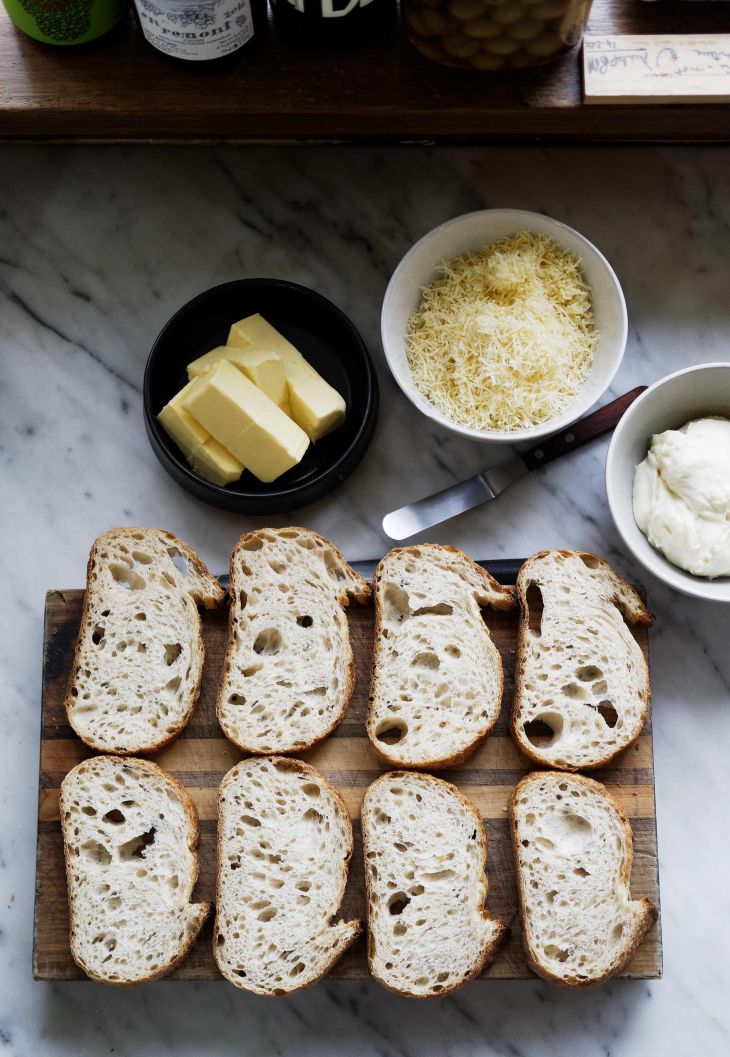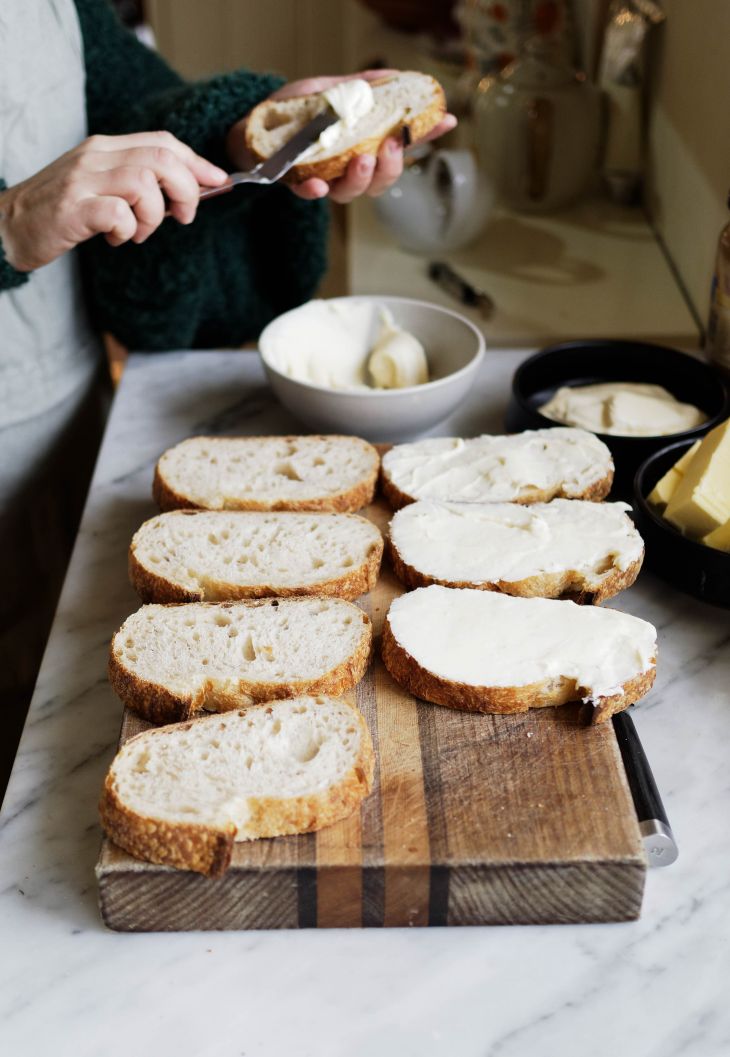 Gregory's had some practise with a Breville sandwich press. During her five years as sous chef to Peter Gilmore at Quay Restaurant, she'd make upwards of 30 toasted sandwiches each night for the staff. "You get so much adrenaline during service that you're always hungry when the shift ends," says Gregory. "I went on bit of a toastie bender and every week I started making a different one."
Gregory's obsession grew so strong, and her experiments with truffled salami, 'nduja and ham glazes so frequent, that when she opened Bar Brosé in Sydney's Darlinghurst, her "late-night sandwich" – a toastie of 'nduja, pineapple-glazed ham and crème fraîche – became one of the most popular dishes on the menu.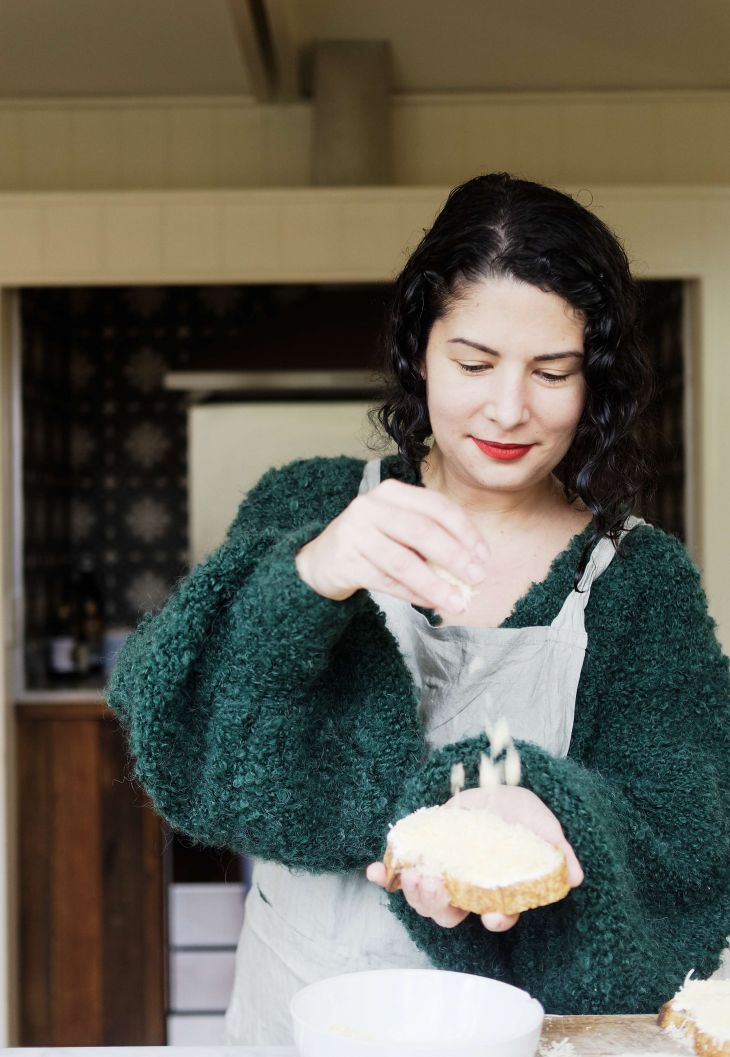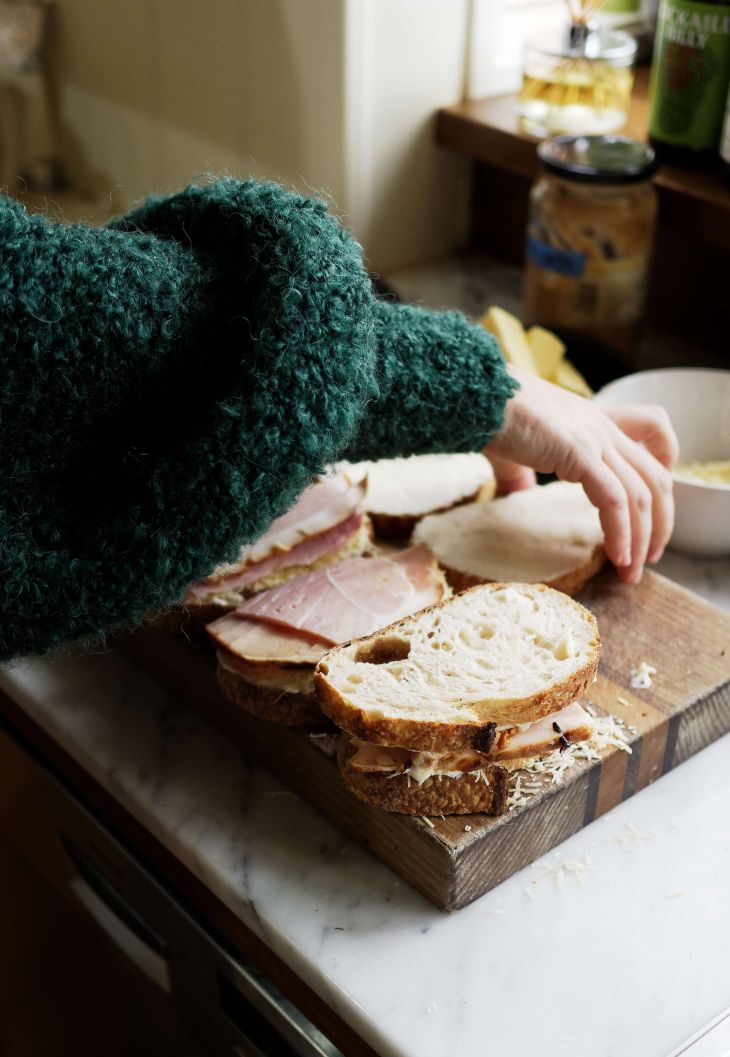 THE RECIPE
Gregory discovered her love of croque-monsieur, specifically, when she moved to Paris at age 20. "I couldn't believe how much better they were than in London or New Zealand." The secret, she says, is making sure you have a good amount of moisture in the sandwich. In place of specialised bread like the French pain de mie or a brioche ("it's really good, but adds an extra fucking layer of richness that you probably don't need," she laughs), opt for a good sourdough. As for the inside? Comte is Gregory's number one sandwich cheese (the obsession began in France, after all) but now that she calls Tasmania home, a Pyengana cheddar or Heidi Farm Gruyere are both great alternatives. "Just always grate the cheese because it melts better. And on one side do bechamel, on the other side cr__me fra__che. It makes all the difference."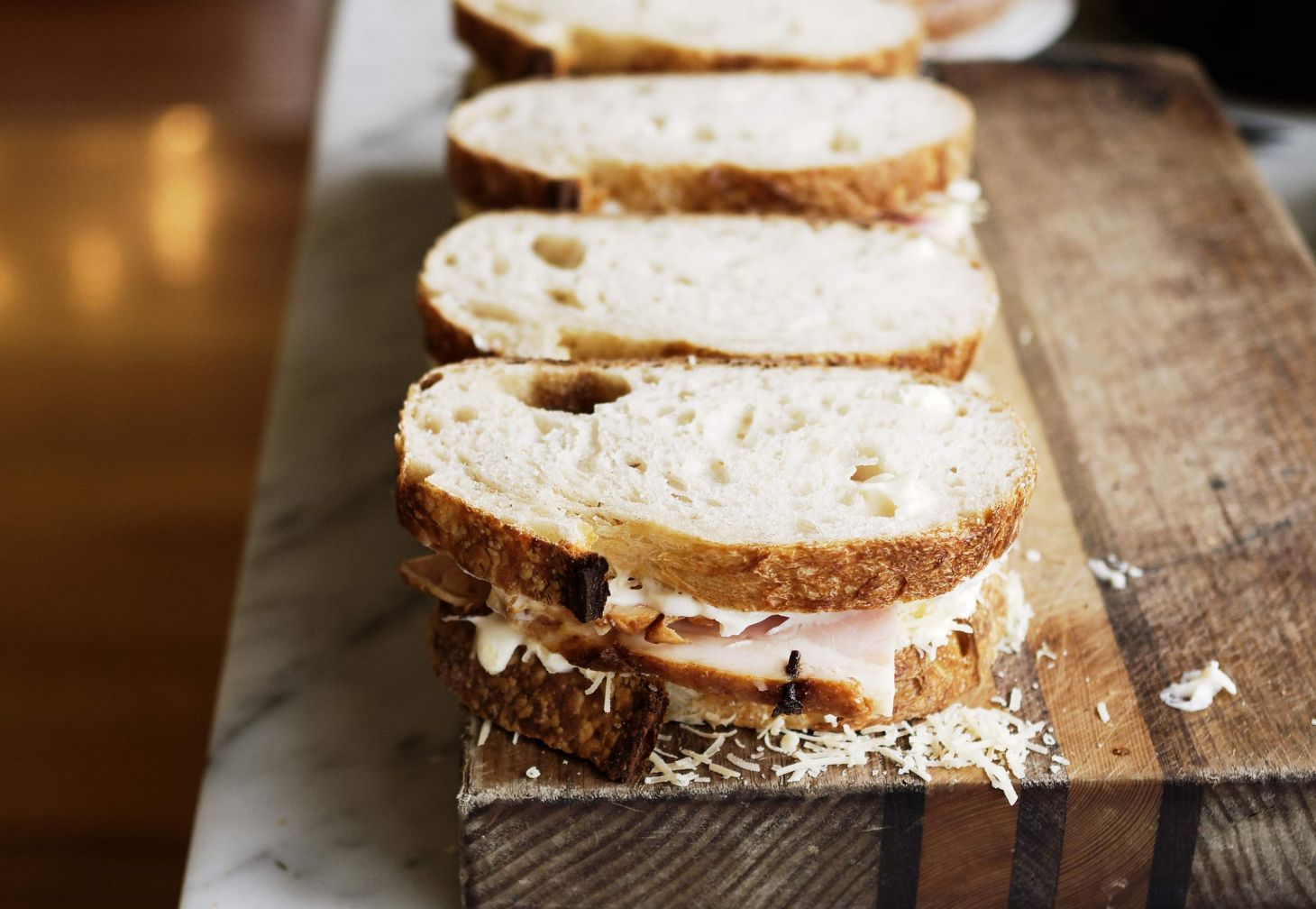 Croque-Monsieur
Makes one
Ingredients
For the béchamel
50 gm unsalted butter
60 gm plain flour
400ml full fat milk
Salt and pepper, to taste
For the sandwich
2 thick slices white sourdough bâtard or pain de mie (approx 1.5cm width)
10gm crème fraîche
2 thick slices non-processed leg ham, off the bone
1 tbsp Stout mustard, plus extra to serve. (Gregory makes her own, but Ross O'Meara from Bruny Island Food has some great recipes you can find online.)
40gm béchamel sauce
25gm Comté, Pyengana cheddar or Heidi Farm Gruyere, finely grated
15gm unsalted butter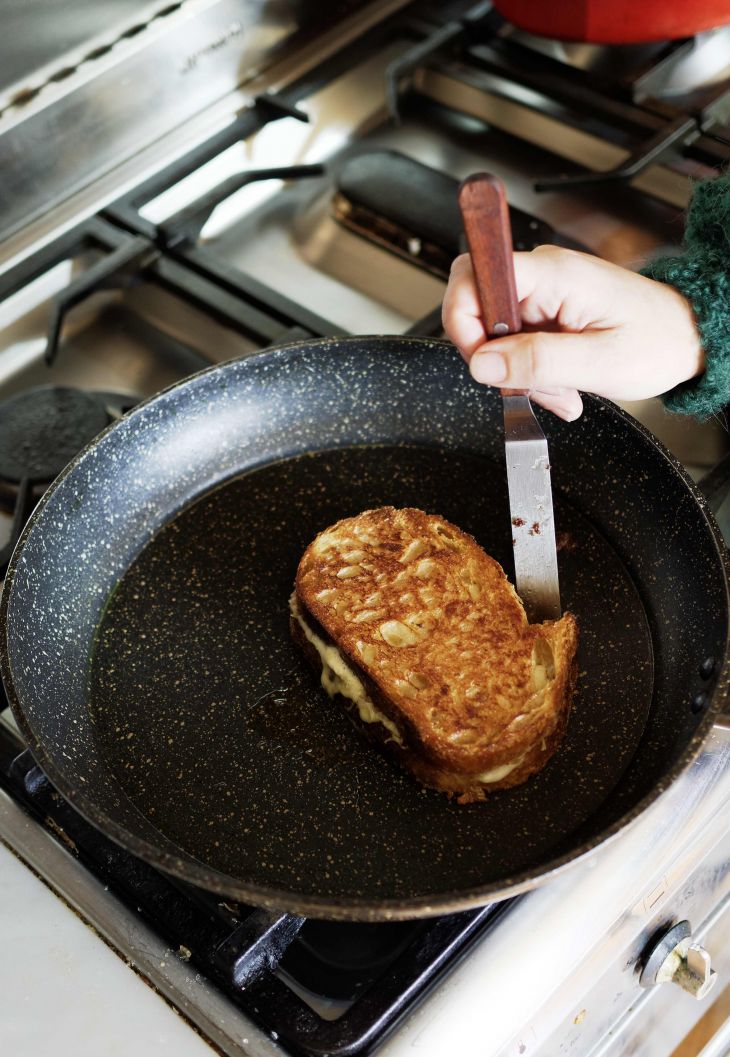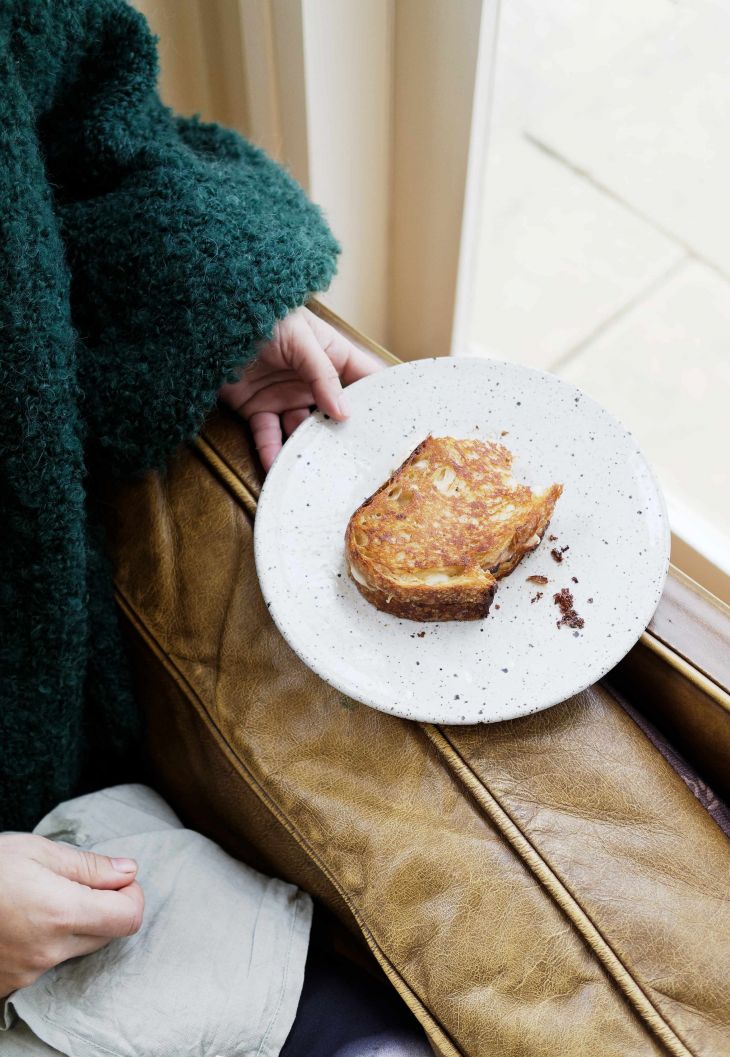 Method
The béchamel
Melt the butter in a pot over medium heat. Add the flour and cook out to a lightly browned roux. Gradually stir in milk, little by little, mixing well after every addition to ensure a smooth sauce. Leave on low heat for 10 minutes, stirring to prevent sticking. Season with salt and pepper. Reserve in a container with paper on top of the sauce to prevent a skin forming. Allow to cool before refrigerating.
The croque
Place bread on bench and on one side of the bread, spread thickly with crème fraîche, then add the ham and mustard. Season to taste. On the other side, spread thickly with béchamel, then add the cheese and sandwich the two bread slices together. Butter both sides of the sandwich generously. In a heavy skillet or fry pan, fry sandwich until bread is golden (approx 2-3 minutes on each side). Serve immediately with a pour-over coffee or Aeropress. Or if it's later in the day? Wine.