Cisco Tschurtschenthaler, Bali
Who are you?
Cisco Tschurtschenthaler, Health enthusiast and Surf lover
Where are you from?
Munich, Germany
Where do you reside now?
In Bali with my Husband George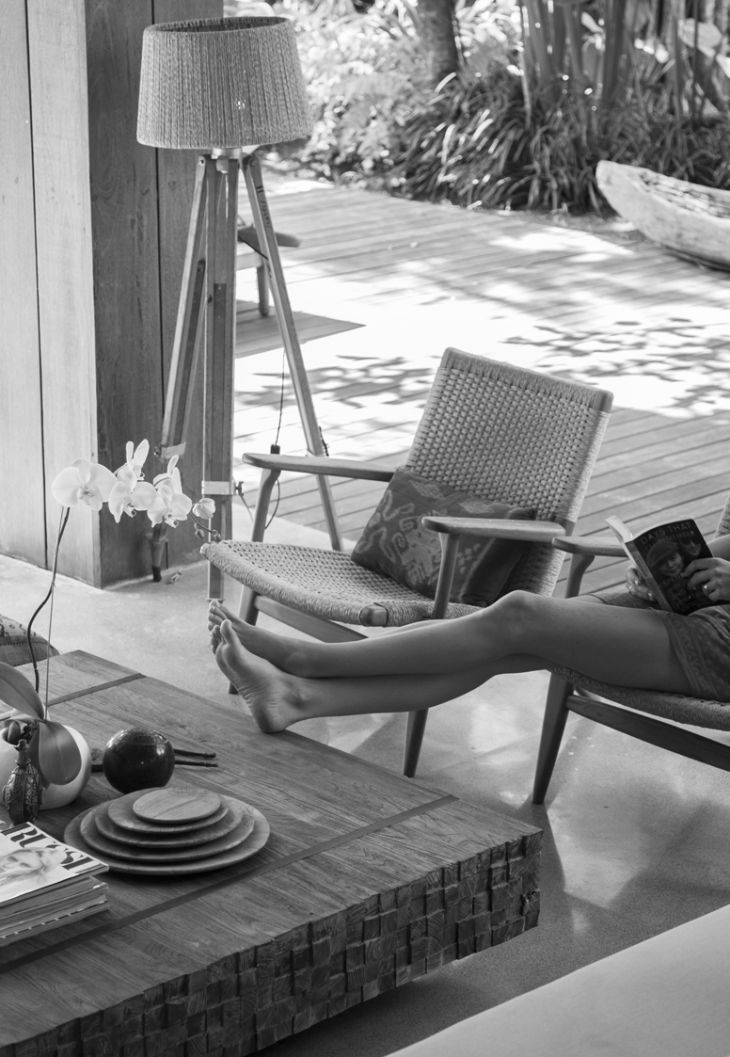 How did you meet?
We actually met on a casting for his brand about 8 years ago.
What do you do?
I've been working as a model for the past 10 years. In Sydney I'm represented by Priscilla's. My biggest interest lies in the wellness field and I am currently studying to become a health coach. I'm also a certified Raw food chef & Yoga teacher.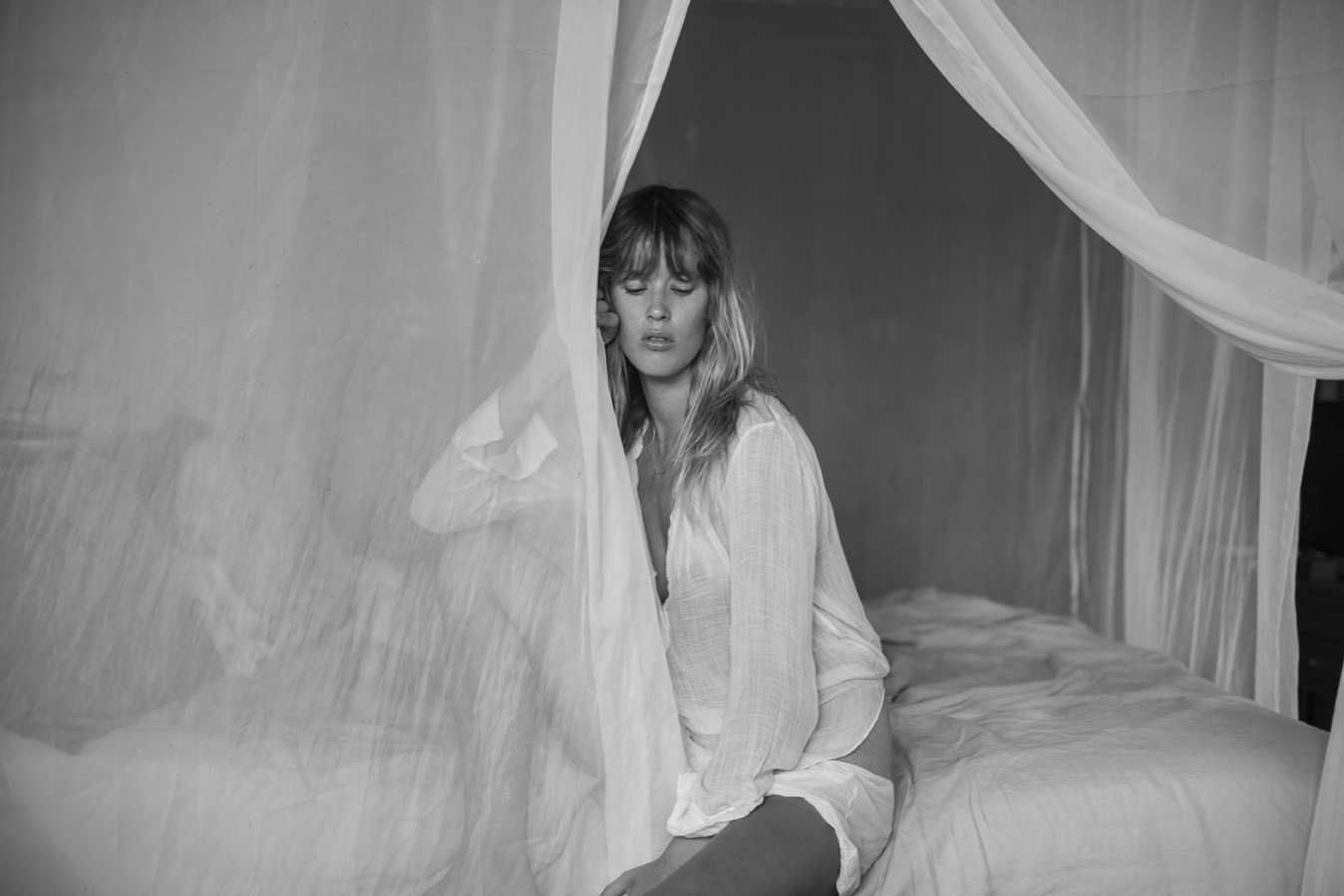 Any morning rituals?
When I wake up I do 20 minutes of meditation straight away so I'm ready for the day. I'll have a green juice or super food smoothie for breakfast before I decide to either go surfing if the waves are good or go to a yoga class. On weekends I love to stay in bed a bit longer and take my time to get up and in general take things slow (I function on a pretty high pace so talking it slow is something I'm learning right now.)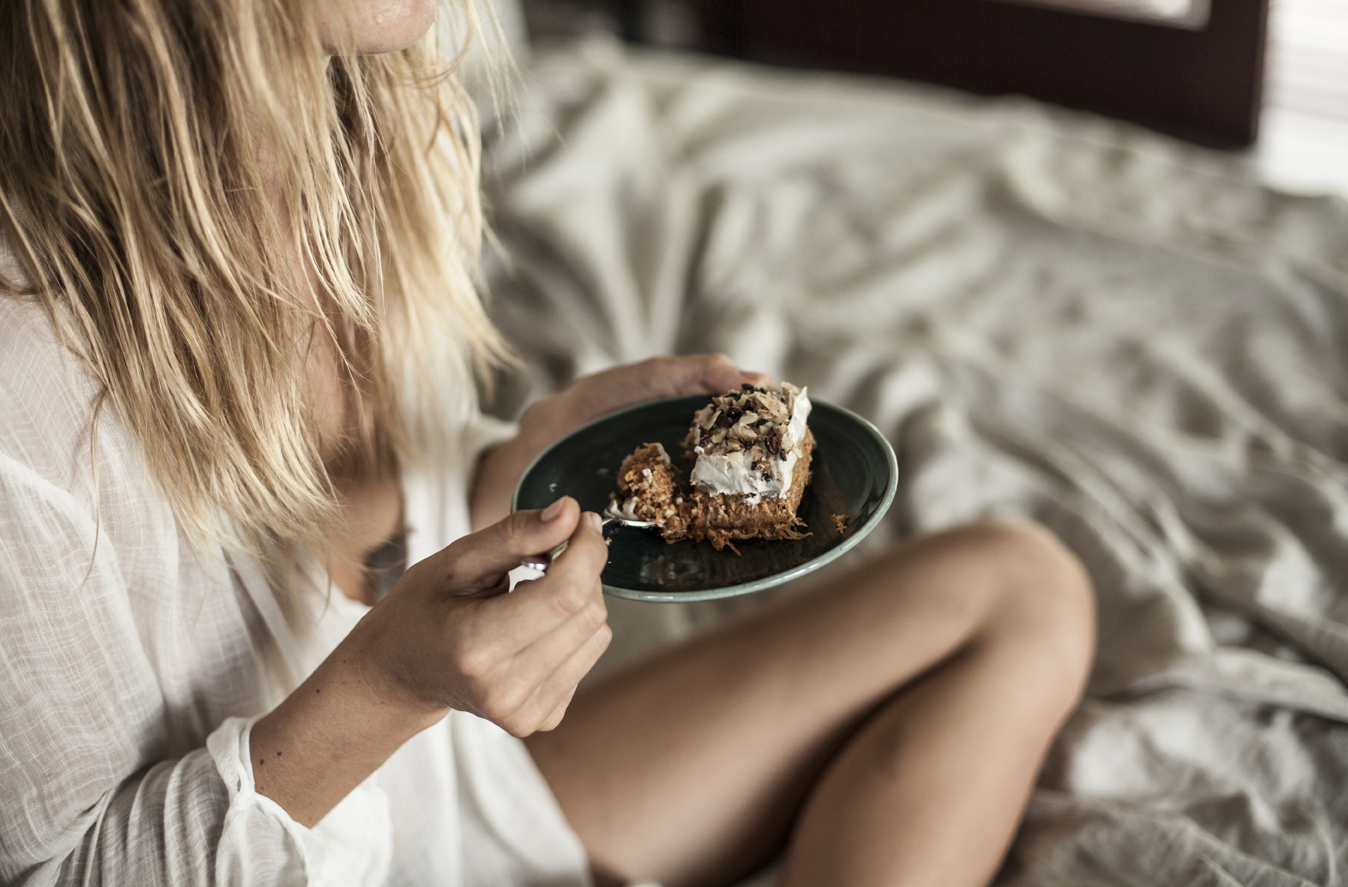 Featured above: IN BED linen duvet cover in Dove Grey
What are your 5 favourite things?
Surfing with my husband
Spending time in the kitchen and experimenting with new recipes
Adventures of any kind
Listening to good tunes and spending time with family
Panama hats
Tom Ford scents and essential oils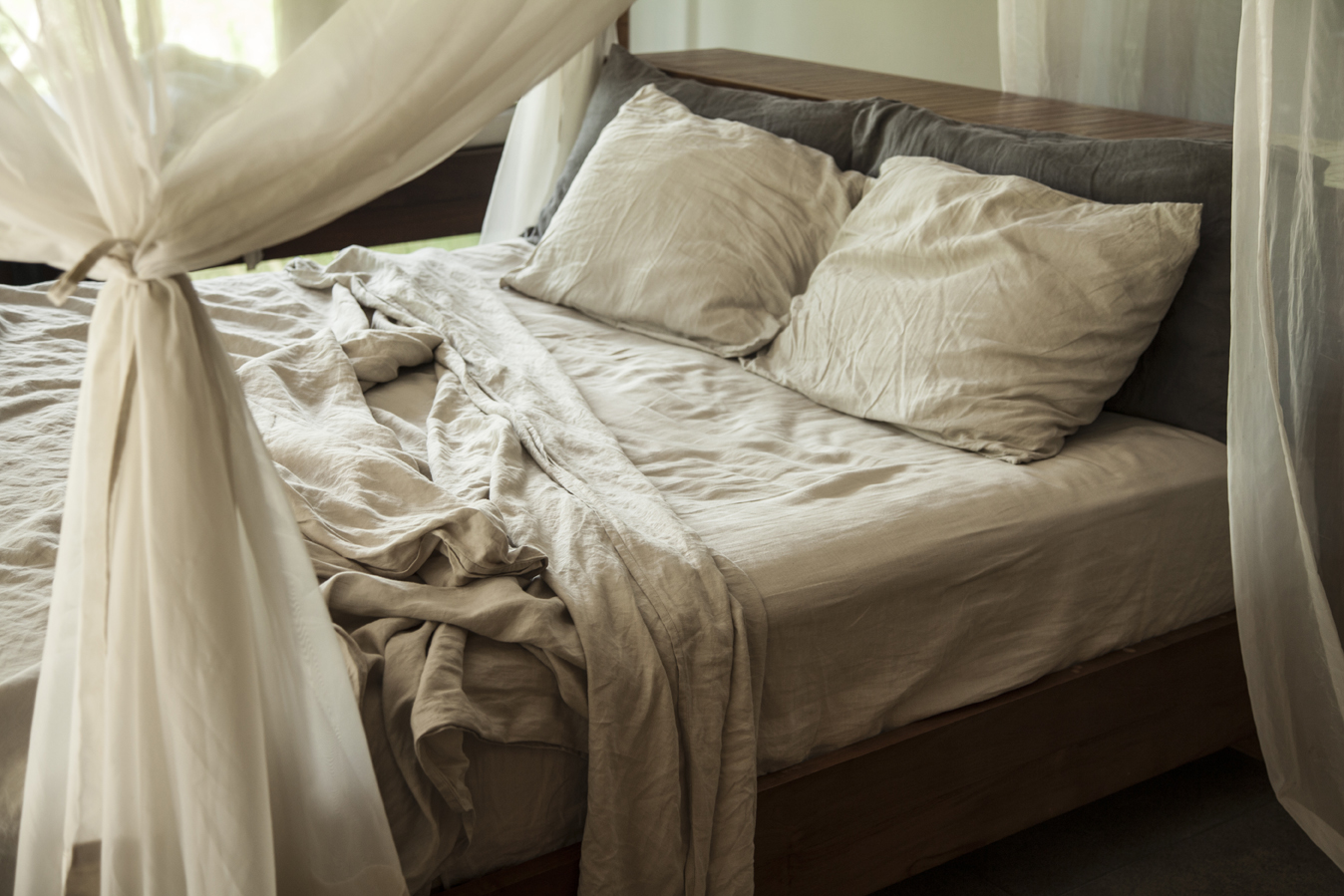 What can't you live without?
Green juice, it's my coffee replacement and gives me energy for the day
My husband, he makes me smile every single day
Music (who can live without music?)
My family & friends, I have 3 sisters who constantly inspire me and keep me grounded.
Swimsuits, I would have nothing to wear in Bali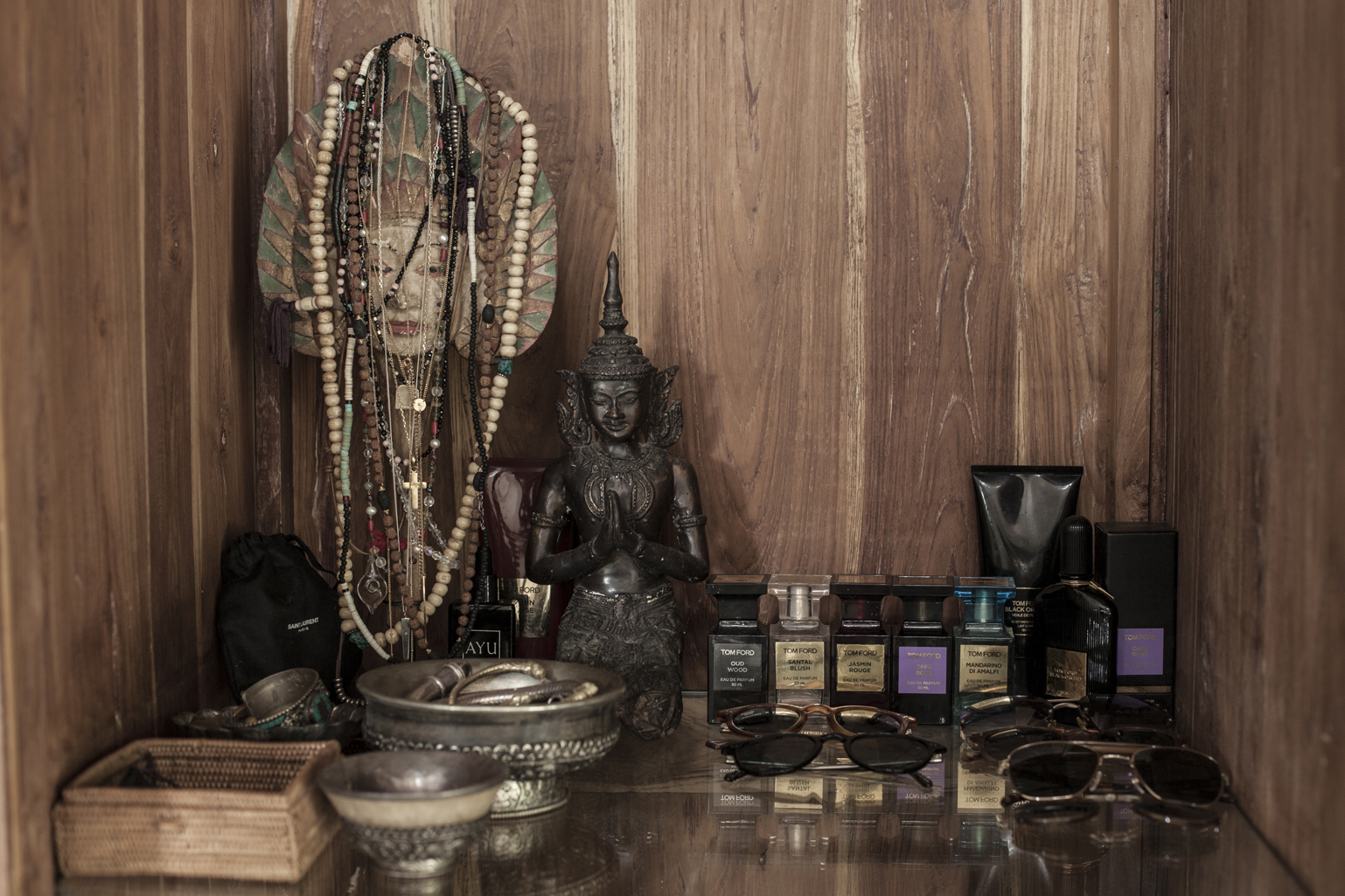 Any bedtime rituals?
I like to light a candle (Dyptique are my favourites) or some oils to get me relaxed and unwind from the day. I read a book or watch a movie with my hubby.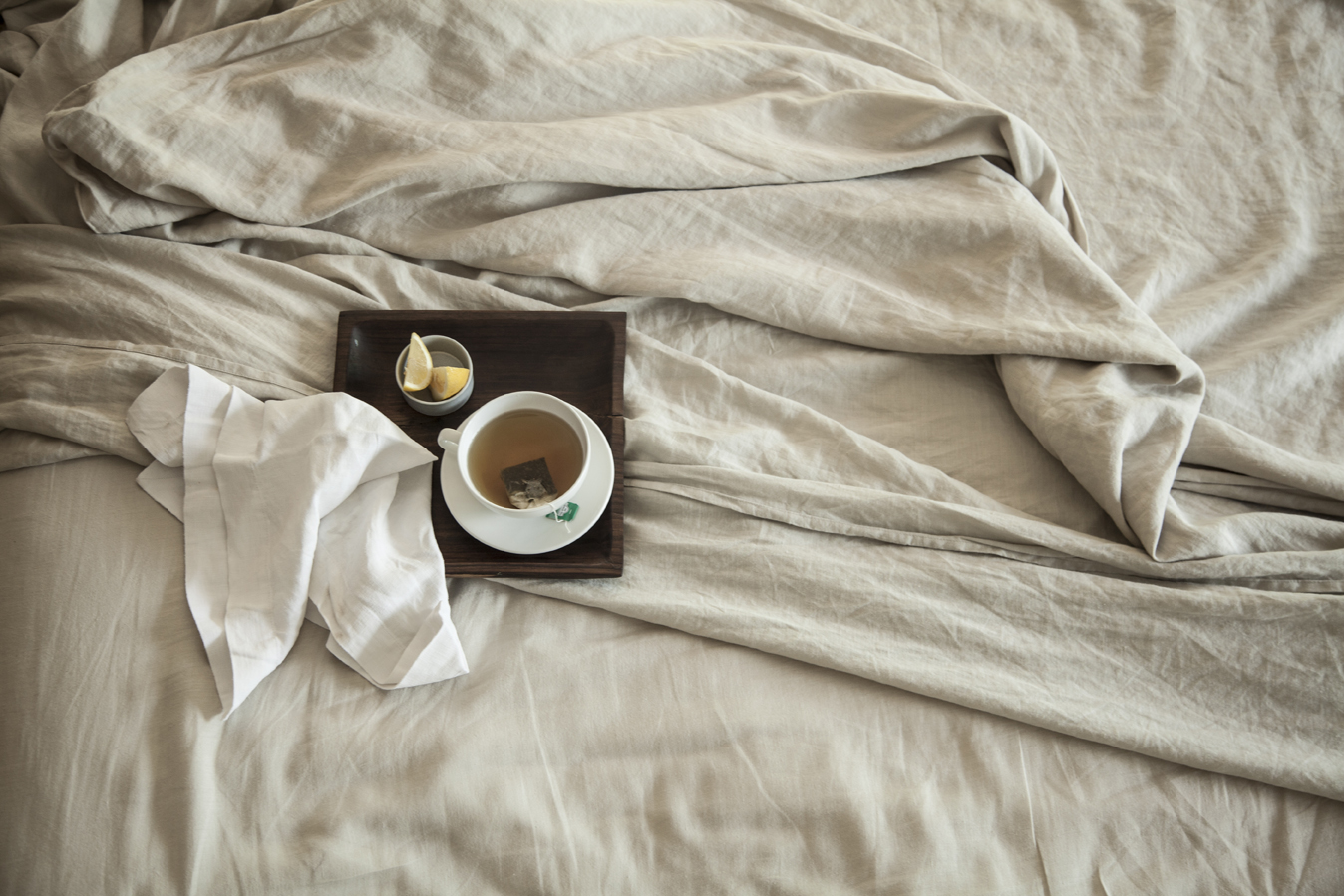 Another shot of IN BED's Dove Grey linen bedding in Cisco's home.
Favourite breakfast?
Green veggie juice with lots of ginger and lime for the zing, either a tempeh scramble with a side of my special seed bread and some delicious homemade pesto or sprouted buckwheat vanilla lime granola with a side of fermented coconut cinnamon yogurt with a dash of honey.
Favourite scent?
Jasmine Rouge by Tom Ford and Vedic inspired perfume oil by AYU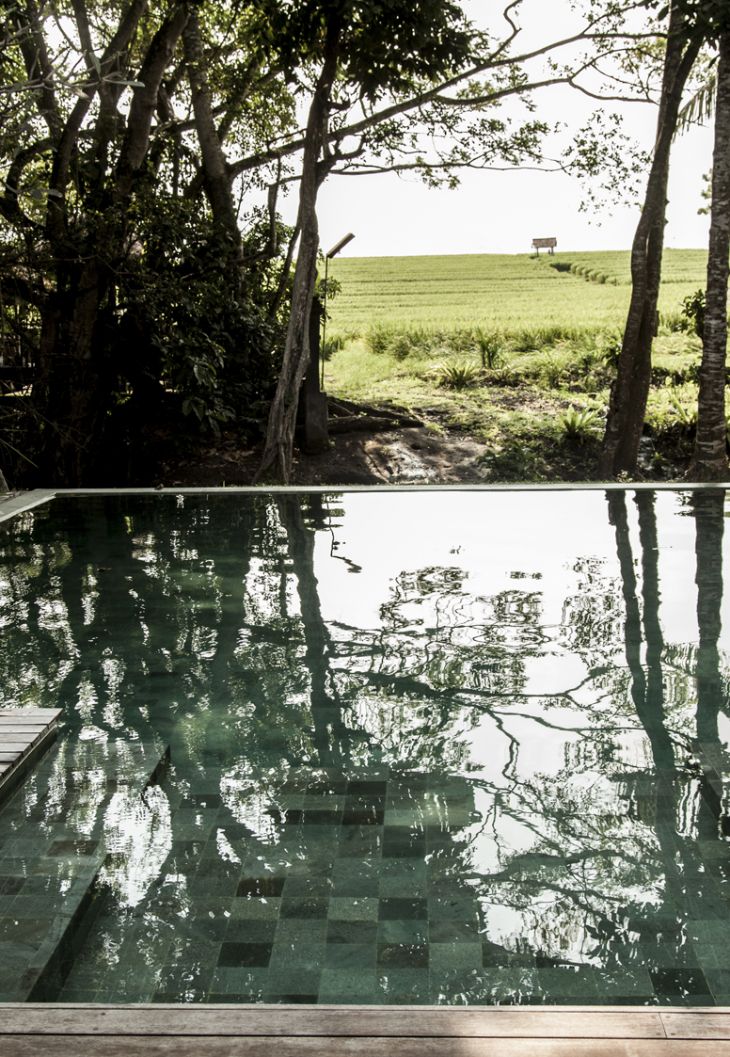 Favourite sound to fall asleep to?
All the animals that live in our garden make pretty interesting noises. It reminds me that I live in the tropics. If I don't hear them, I feel something is missing. I also love the sound of the river that runs along our property, it's very soothing.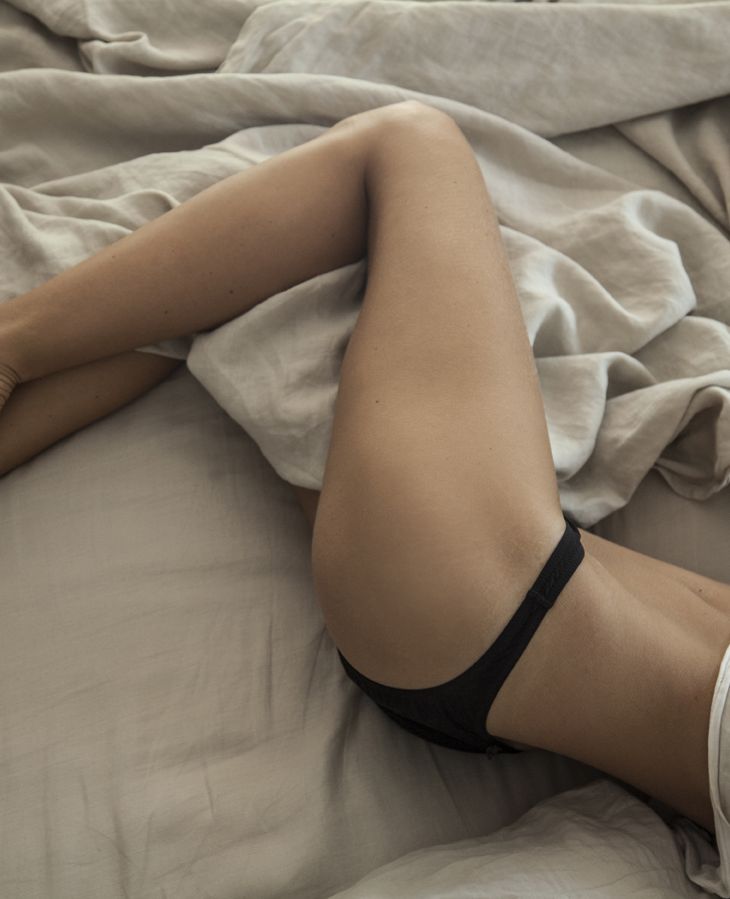 Tips for a restful nights sleep?
8 count breathing is very powerful to really relax and unwind from a stressful day (breathe in for 8 and out for 8 and repeat about 5 times) and make sure your bed is comfy.
Best solution for Monday morning blues?
Put on some great tunes, have a stretch and be grateful
IN BED dove grey linen sheets & charcoal pillowslips seen throughout
All Images courtesy of Daniella Rech. Shot at Cisco's beautiful home Red Door in Bali – also available for holiday rental.