Carissa Gallo, Laurel Canyon
Words by Yasmine Ganley
Image above Nastassia Bruckin
Tucked into the hillside of Los Angeles' Laurel Canyon, photographer Carissa Gallo's home is frequently visited by wild, roaming deer and discarded pages from unpublished books and essays. Indoors, the vibe is just as tranquil featuring a wide open living area filled with only the necessary furnishings, and a pantry stocked with goodies from the local farmers markets. Opting for simplicity allows the household (Carissa and her partner Andrew, their son River and daughter Rinah) to focus on enjoying each other's company. With a busy work schedule, travelling for both her own work and Sea Chant — a film company Carissa co-owns with Andrew, home, out of necessity, has become a personal retreat, a quiet nest to relax and recover.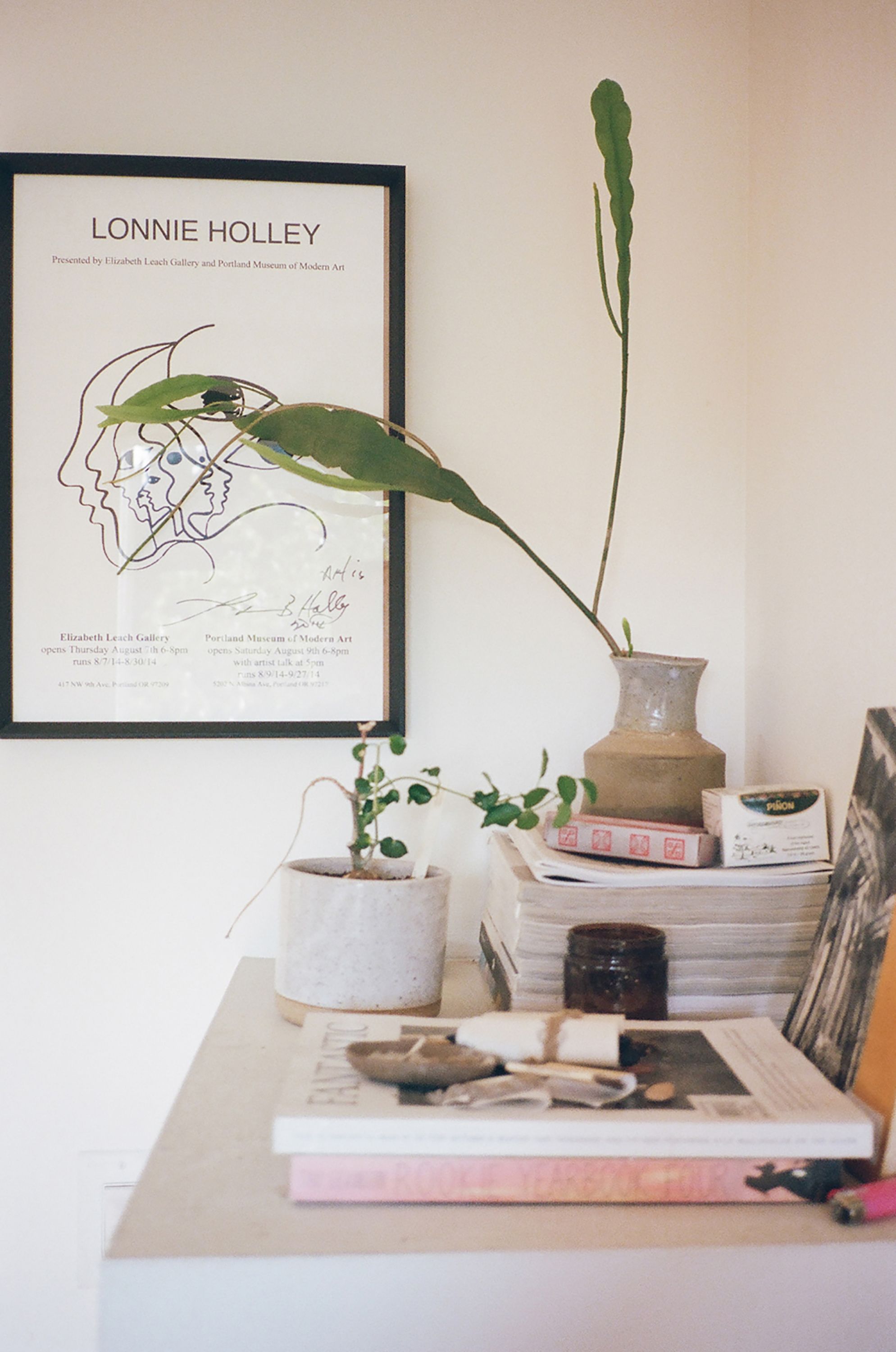 Image above Carissa Gallo
Your home has an incredible history, are you able to share anything about the architect/s and past inhabitants?
Yes! The architect Schindler renovated it in 1944 after one of the fires in Laurel Canyon that destroyed the 2nd story of the home. I know he originally converted it into a one story, then the musician Leadbelly lived here after that. There is a good energy up here.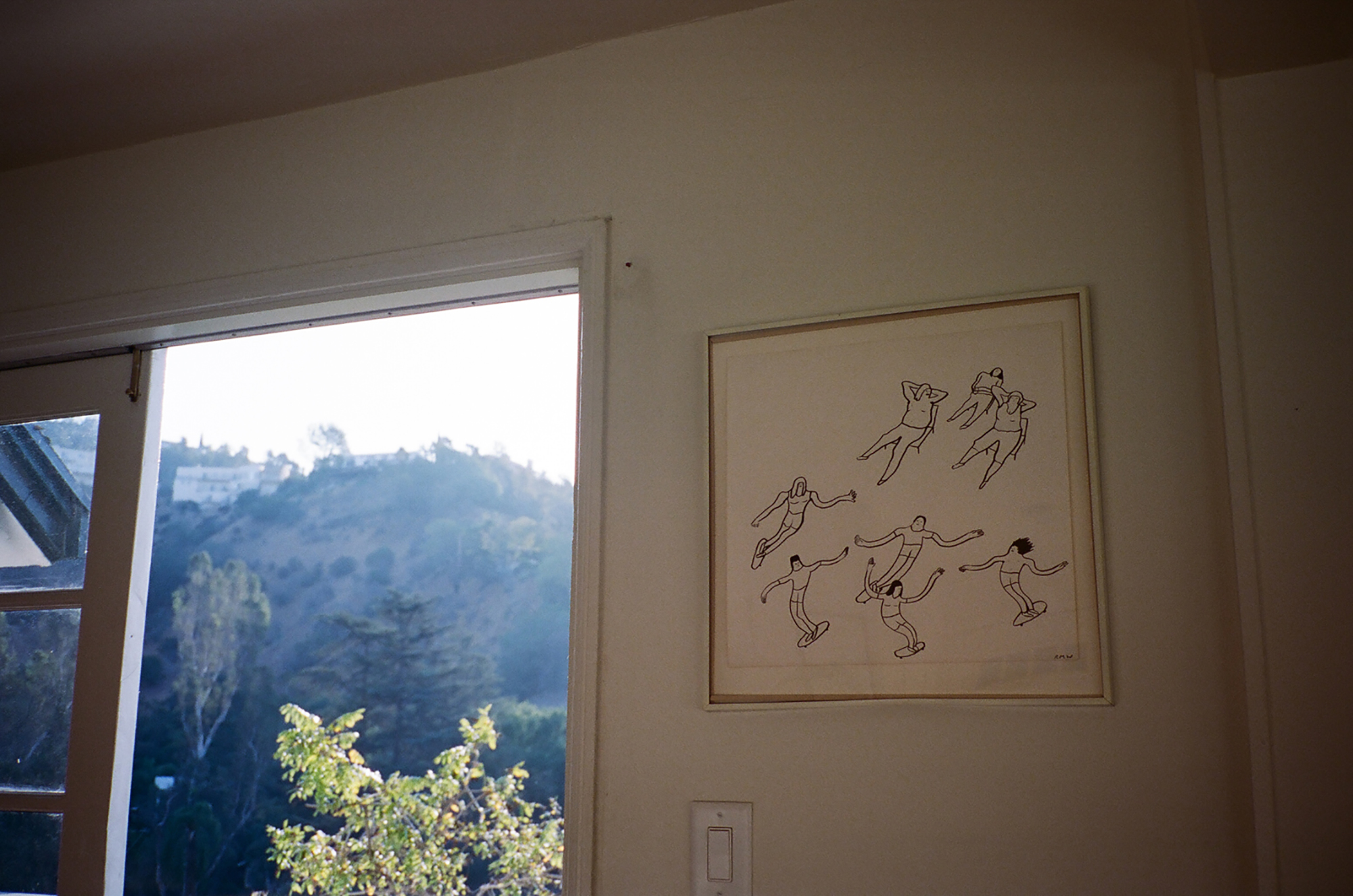 Image above__Carissa Gallo
What do you enjoy about living in Laurel Canyon?
I travel so much for work that it's really nice to come home and feel a bit of a retreat. Although I can hear the traffic and see a few other houses tucked into the hill, there is still quite a sense of solitude and privacy we really value. Our existence here is very outside/in, the doors and windows are always open, our floors are always a little dirty, and there are usually insects inside. I love the smell of eucalyptus we are surrounded by, heightened on those rare rainy days in LA.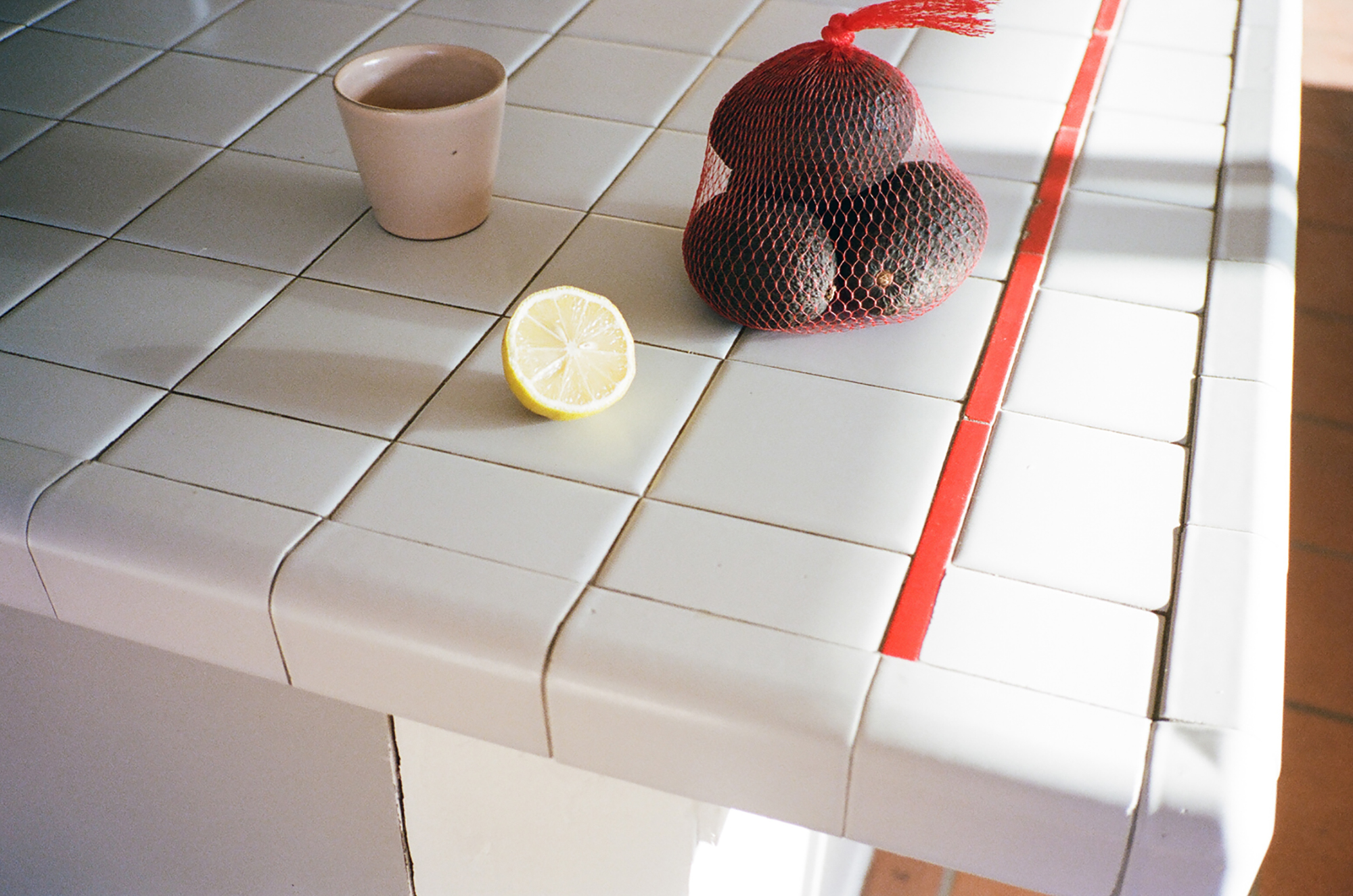 Image above__Carissa Gallo
What sort of fabrics, textures and colours do you like to have around your home?
Our floors are Saltillo tile, and we have lots of leather and wood around the home. I like to bring color in through linens and art work.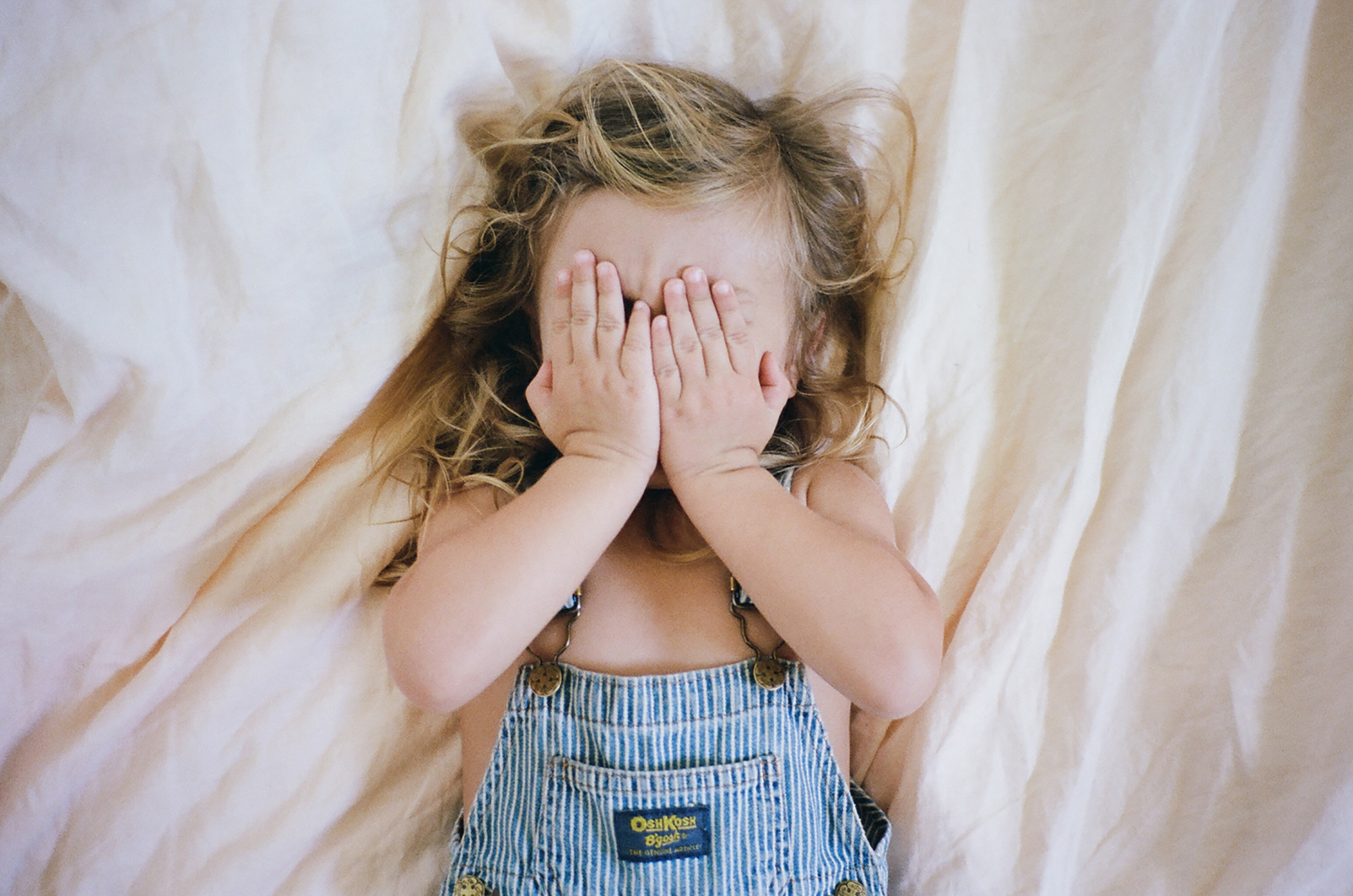 Image above__Carissa Gallo You have a collection of beautiful and interesting art works on the wall. Which piece would be your most treasured?
My dear friend and an amazing artist, Blair Saxon-Hill, gave me a series of three pieces for my birthday a few years ago. They are my most treasured pieces, and probably always will be. We only like to buy art that really speaks to us, usually on travels so they remind us of somewhere we've been or an experience we've had.
Image above__Carissa Gallo
I remember you saying you like to take a day out in the weekend to make a meal from a recipe book with your family. What was the most recent meal you made together?
We had a fun one recently on one of those three day weekends where we made homemade ravioli - every bit of it - we homemade the ricotta, the pasta, the sauce, etc. Then we made tiramisu for dessert. It was indulgent!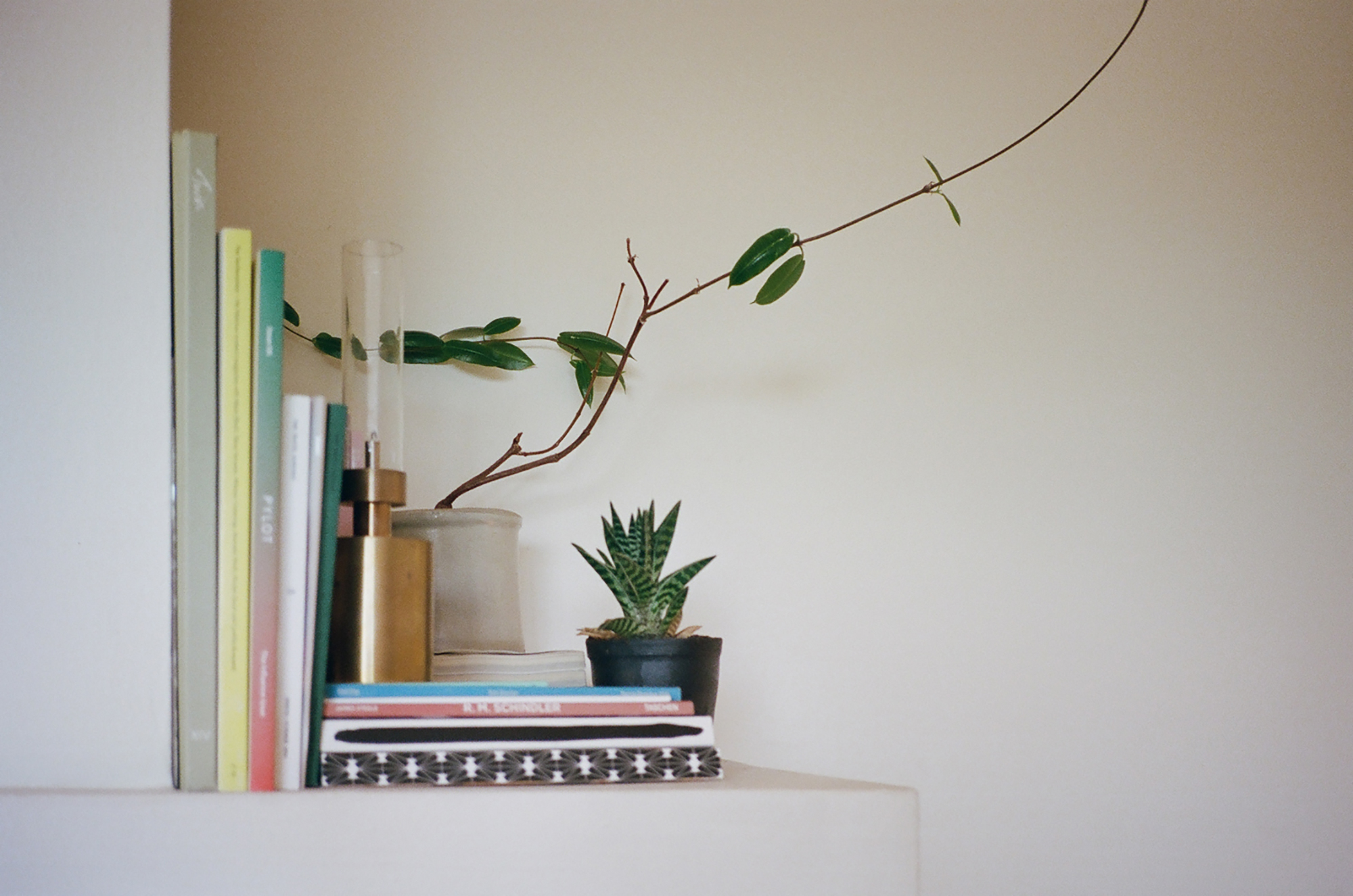 Image above__Carissa Gallo
Do you or your family practice any rituals around self-care, or specifically, sleeping?
I practice mediation twice daily, and do yoga. I value those most because I can take them anywhere with me. When I am home, I have a small collection of herbs and potions I take throughout the day. My mom really valued self-care and taught us to do the same from a young age. I hope I can teach my kids by example, as she did for me.
My son River has started asking us every night as we sit around the table for dinner what we are 'thank you' for. It's actually such a nice ritual to begin our evening together – remembering that despite any drags of the day, there is always so much to be thankful for.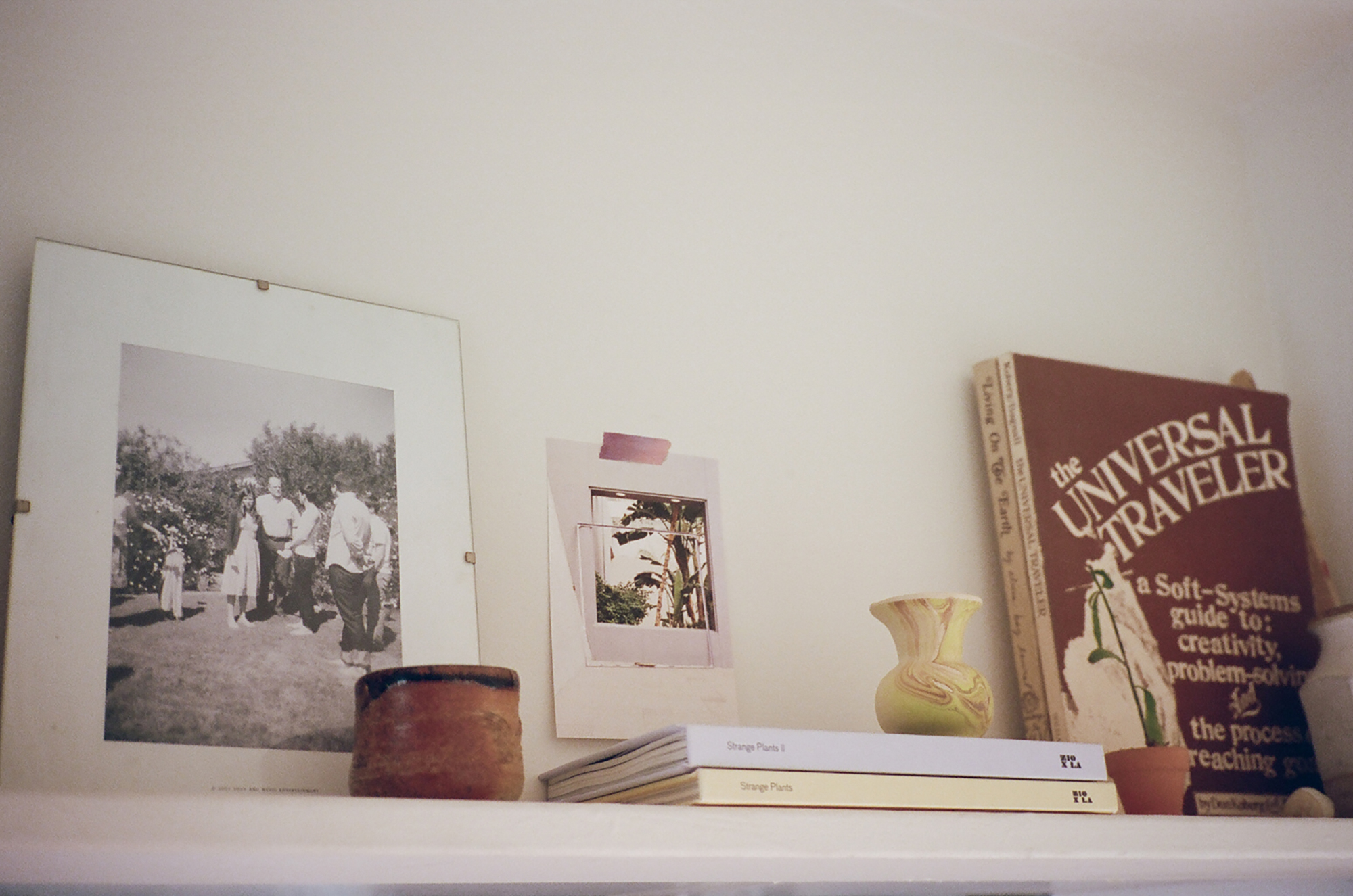 Image above__Carissa Gallo
What do you wish you had more of?
Time to read books! (I probably have it and just need to take it, though.)
What do you wish you had less of?
Things in the crawl space and stuff in my closet. I hold on to too much.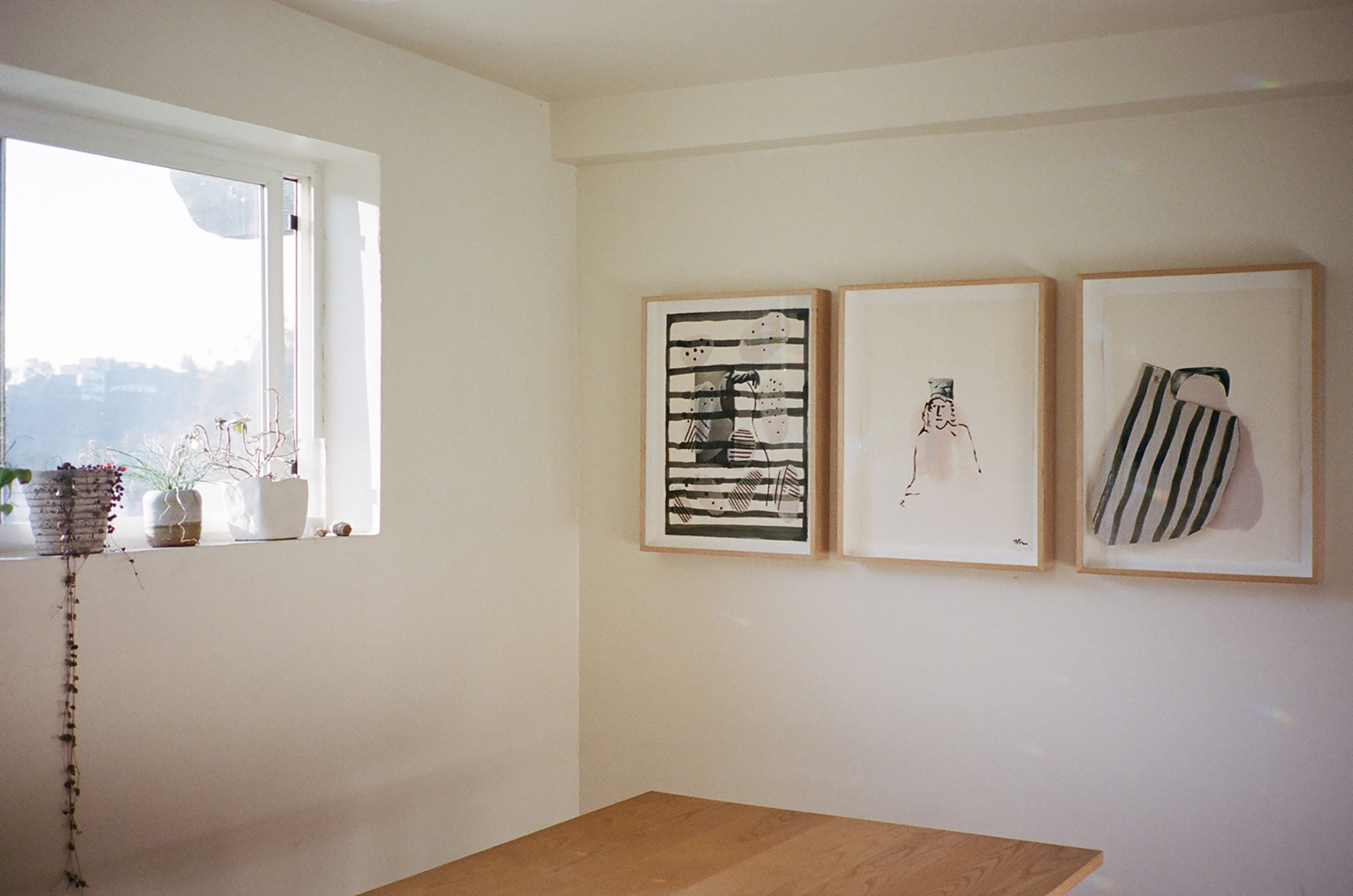 Image above__Carissa Gallo
Looking back on the past year, what would be your fondest memory?
Some of the simplest things come to mind – like this particularly hot day in LA where we escaped to the beach, which was surprisingly empty, and the water uncommonly warm, and so we spent the entire day.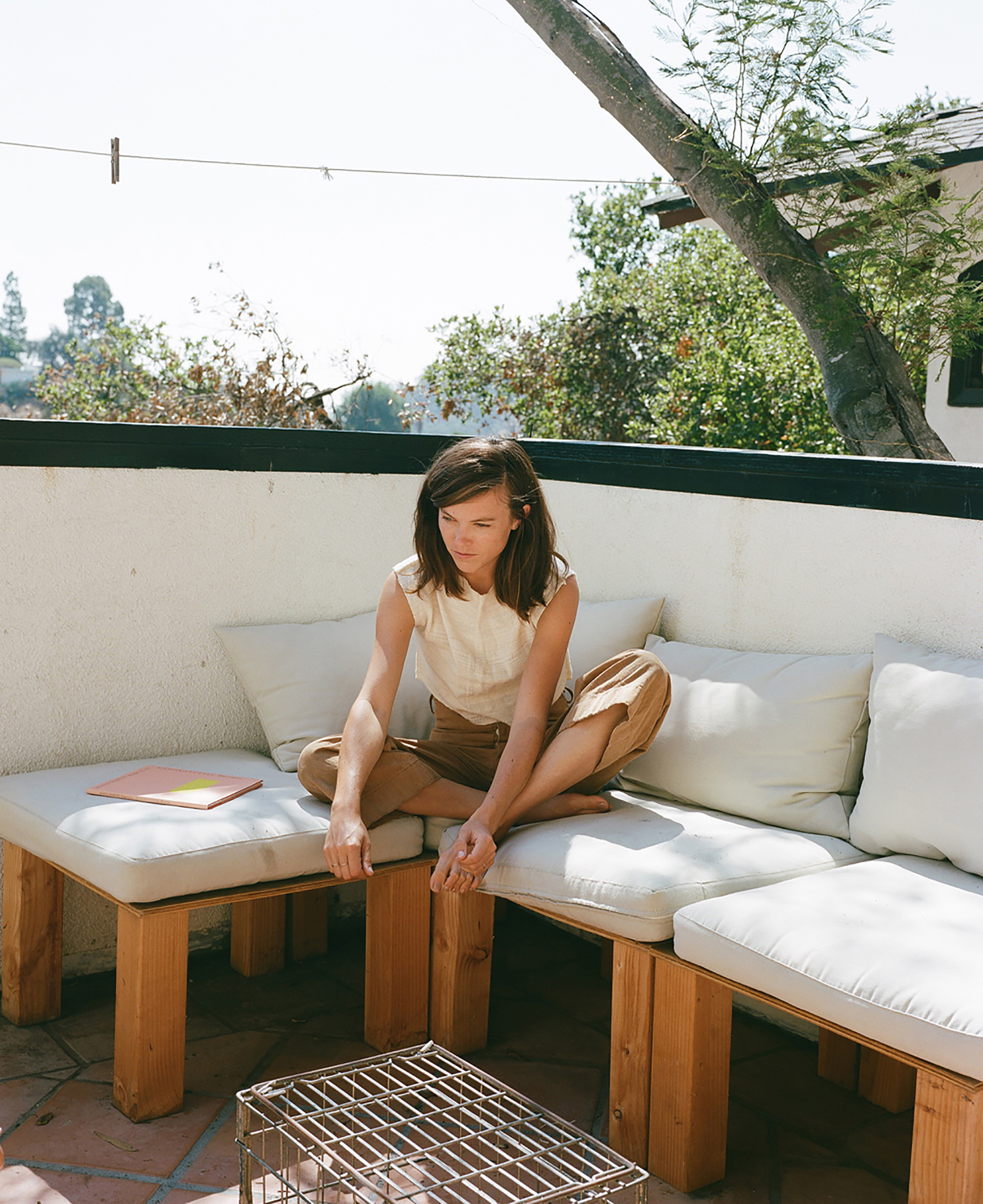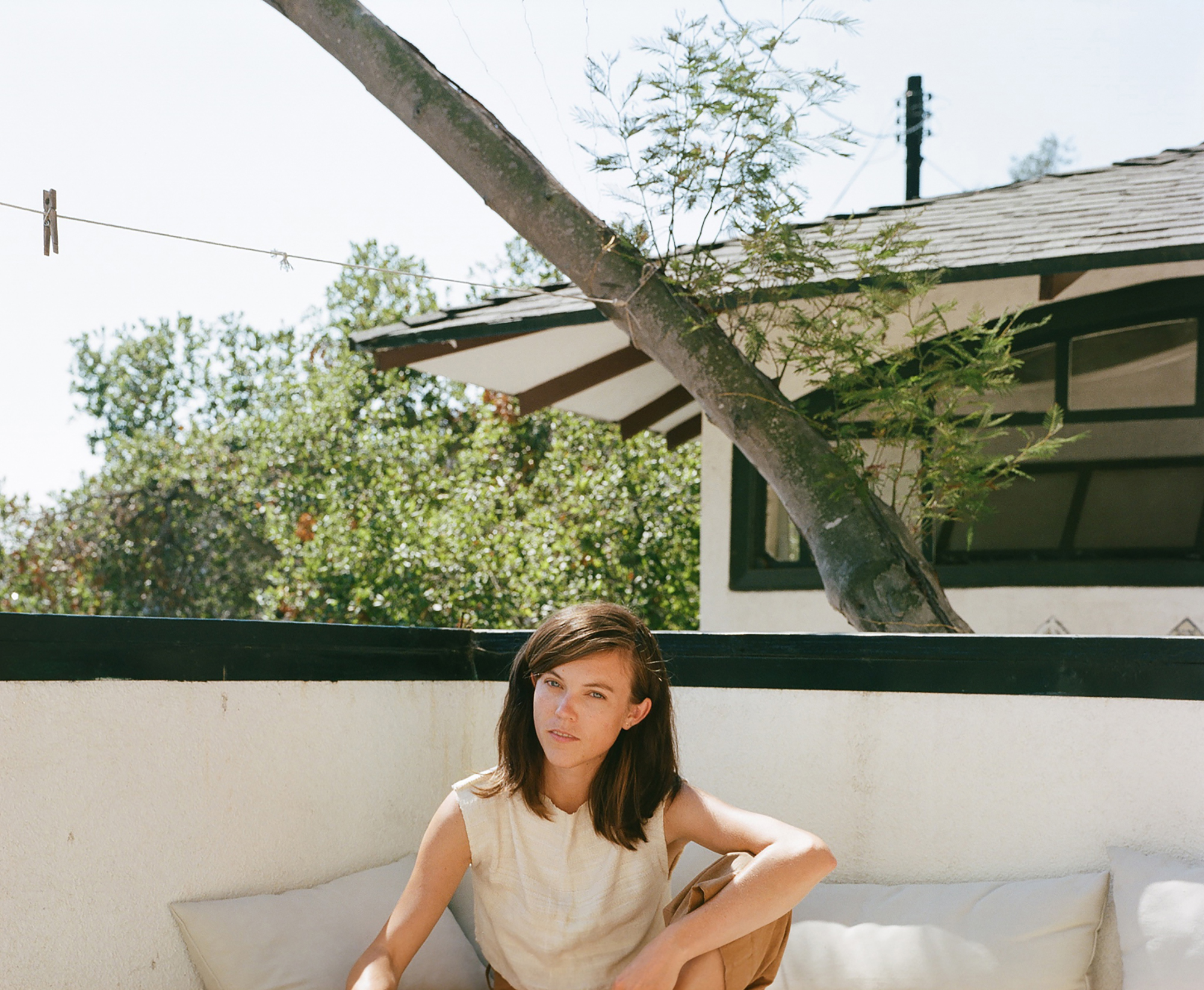 Image above__Nastassia Bruckin