An Ode To Modern Life
Words by Elisha Kennedy
It's the free-flowing space and cleverness of form that makes Rose Seidler House so appealing. Designed by Harry Seidler for his parents Rose and Max, The Rose Seidler House in Sydney's north is an ode to modern life. Built between 1948-1950 it was considered futuristic, domestic architecture. A mid-century glimpse of the way we live now.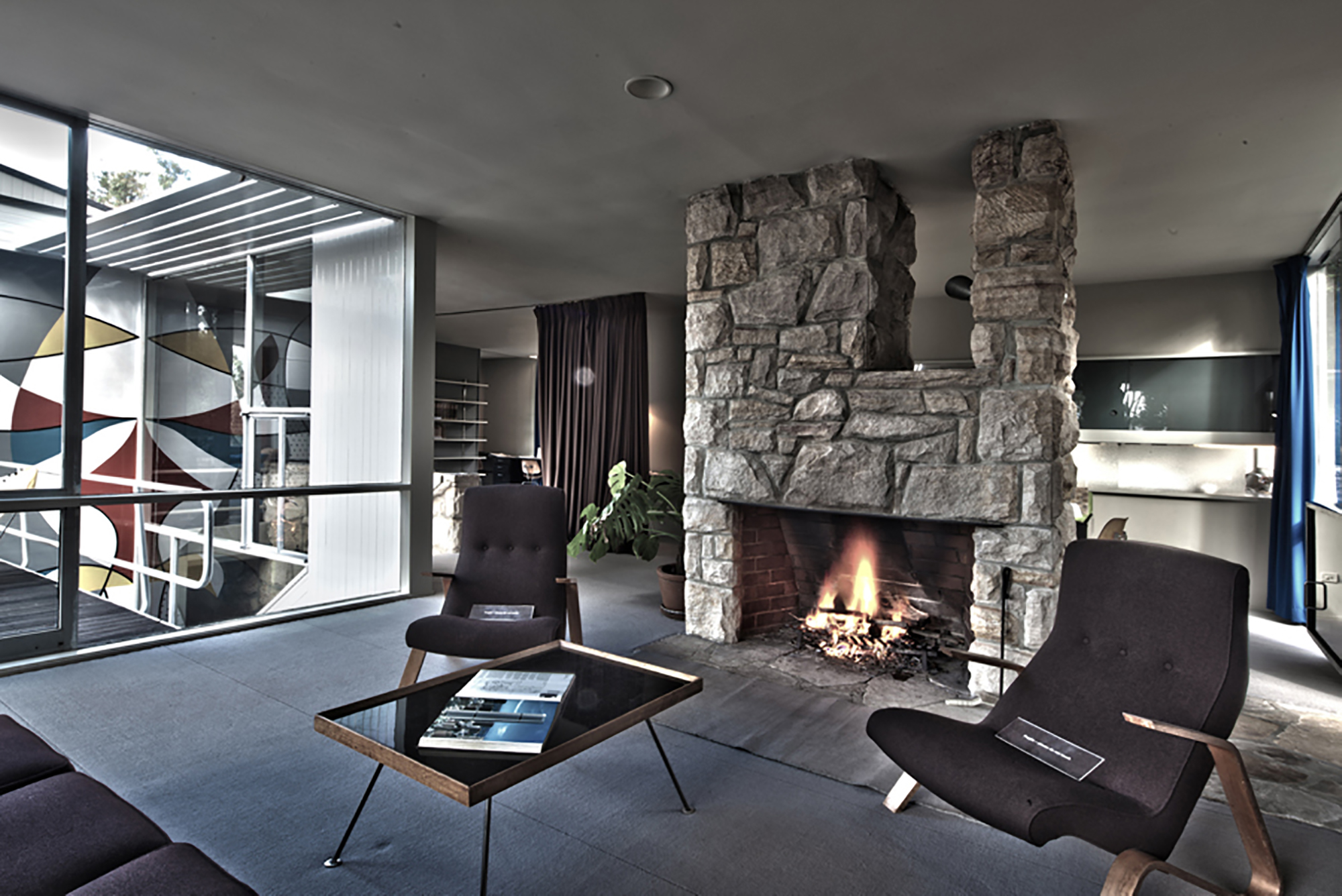 Its open surfaces offer up possibilities and flexibility, and upon entering the house you get a sense that a certain attention has been paid to the ease and the non-fuss. Although the house, with its asymmetrical shape and Bauhaus modernism, is loud in aesthetics, it steals no attention from the surrounding bushland. Its flat-as-a-tack roof and floor to ceiling windows give the structure humility in its natural landscape, and from almost anywhere in the house you are sedated by sweeping views of Ku-ring-gai Chase National Park.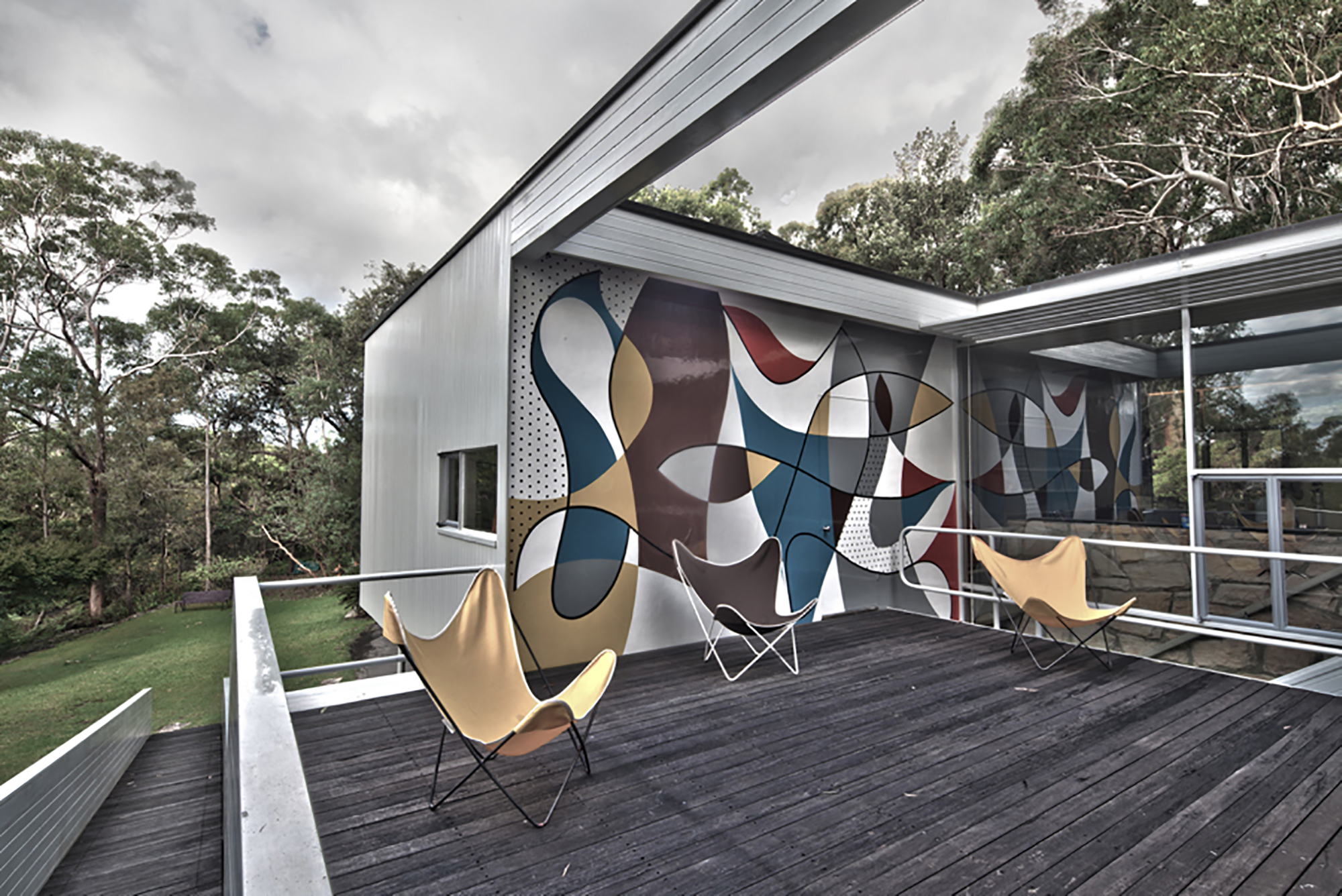 It's a home that embraces colour unexpectedly. Coloured cabinetry reflects onto windows, like looking through rose-coloured glass, or in this case shades of teal and cerise. A striking mural painted by Harry himself steals attention on the deck - a vivid distraction from the surrounding assembly of scribbly gums.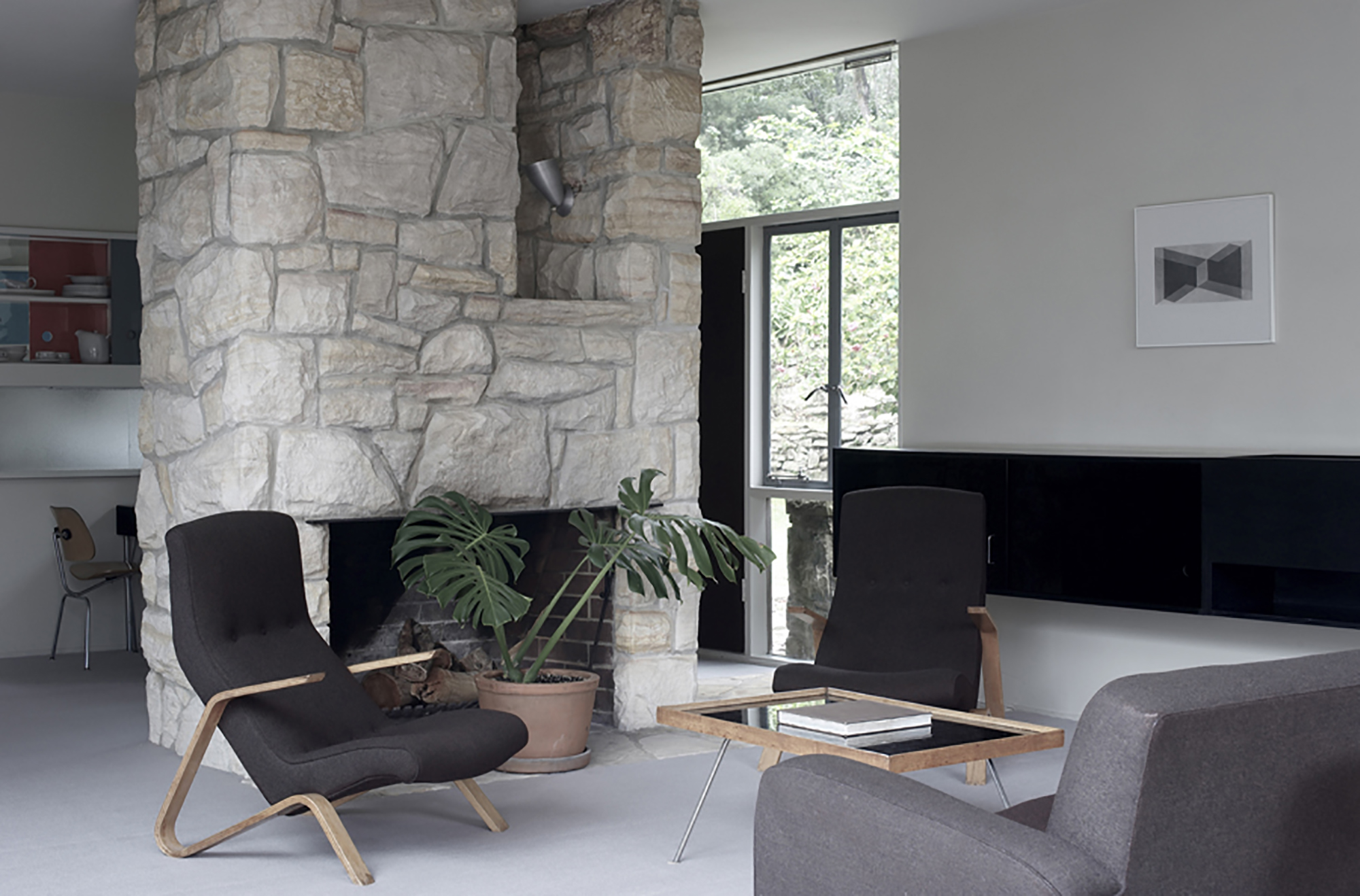 This is a house where everyday function is paramount and the drama occurs where you wouldn't expect it - the perfect distillation of what it means share a home.