Candace Shane, Echo Park
Tucked into an eclectic strip of stores in Echo Park, Passenger's front window greets visitors with a warm glow and immediate sense of calmness. The building's original exterior lamps and tiled entrance, deliberately kept and loved, add to Passenger's essence, after all, it is here that vintage is hero. An unpretentious mixture of ease and elegance, Passenger offers beautiful found objects, classic denim, and a concise collection of high-end labels. Ultimately, it is a collaborative space in which Candace connects with her community of like-minded women. This same sensibility naturally pours into her studio, but the focus here is on pure creativity and experiment. It is inside her Hyland Park-based home, doused in a warm palette of natural textures echoing that of both the store and studio spaces, where Candace escapes for the ultimate retreat and finds that similar sense of immediate calmness.
You recently opened a studio space for Passenger. How has this changed the way in which you work day-to-day?
The Passenger studio is really more of a creative zone for me. I use it to shoot, to paint, to come up with different visual ideas that can be applied to the business. It's a good place to spend time when I am feeling inspired, whereas the store is a nice place to connect with the community and the customers.
Are there similarities between your home and the Passenger store and studio?
Definitely. All three spaces have great natural light, mostly bare walls, and a warm palette. They all have some found pieces mostly pottery or baskets from travels and one or two special pieces of furniture.
Being on the look out for vintage pieces must take you to some interesting places, what has been the most memorable place that you've experienced?
An art collectors estate… there were some truly beautiful pieces in there.
As well as having an eye for vintage, I also feel there is a level of intuition involved. What are your thoughts on intuition?
Always trust it! Haha! Most of the answers are right before us if we choose to tap in to them.
When you first walked into your home, what were your favourite features about the space? Is this still the case?
The windows! The entire back of the house is windows with a beautiful view.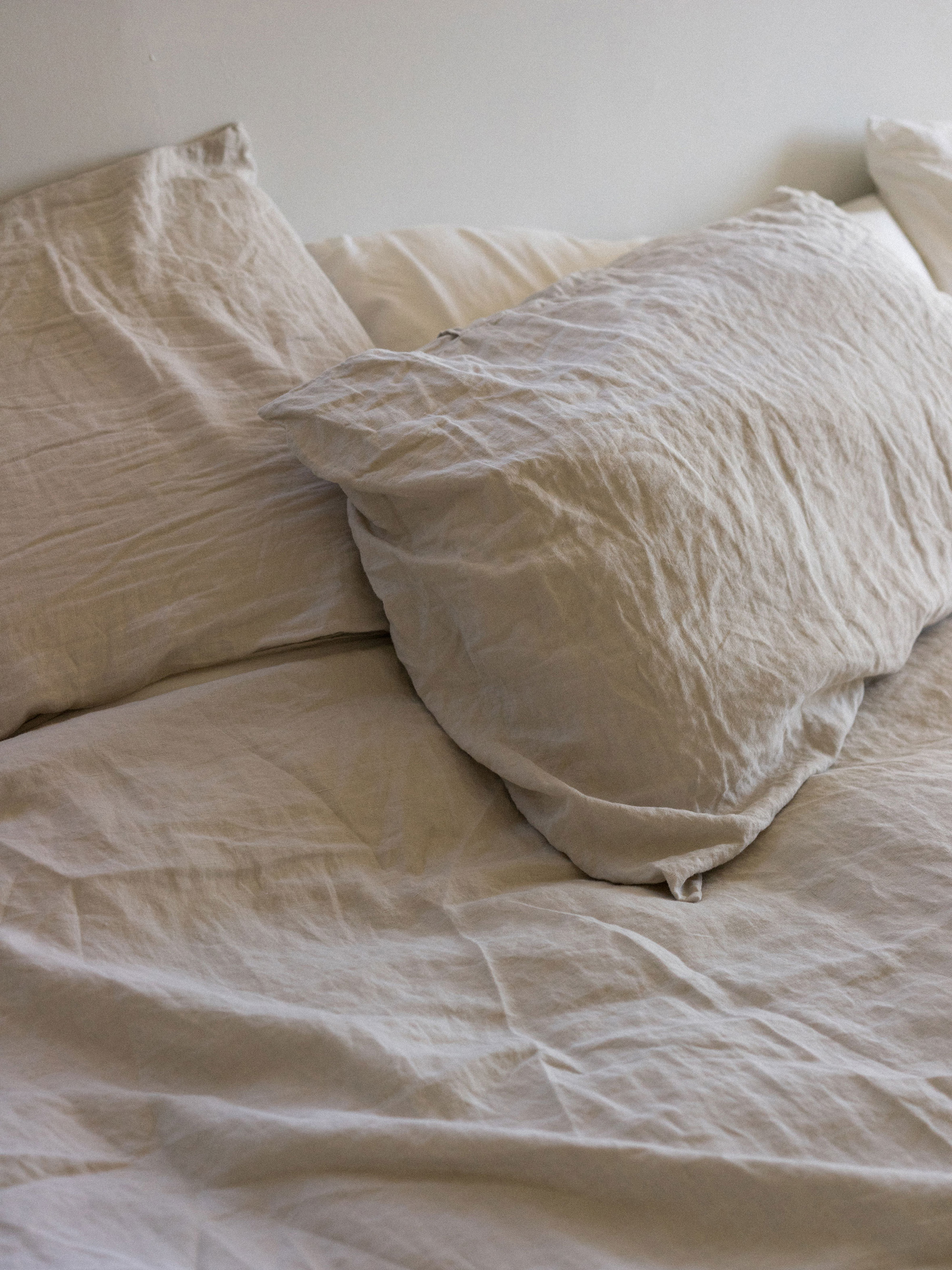 Featured above: IN BED linen bedding
How do you enjoy your neighbourhood?
I love Highland Park! There are so many great places within walking distance of my home. There is a great trail for hiking behind my home and new places popping up on Figueroa and York all the time.
When you get the chance, how do you like to spend your evenings at home?
I love quiet nights at home! I'm kind of a homebody; cozy clothes, a good film and a bath!
PIC 6
Do you practice any pre-work rituals to get you into your rhythm?
I do a morning meditation followed by strong coffee.
If you're having friends over, what do you like to serve?
Rose tea.
And lastly, what do you wish you had more of?
Time to travel, and time in bed!
What do you wish you had less of?
Clothes actually! Haha, I have so many between home, the store and the studio. It's good to pare down.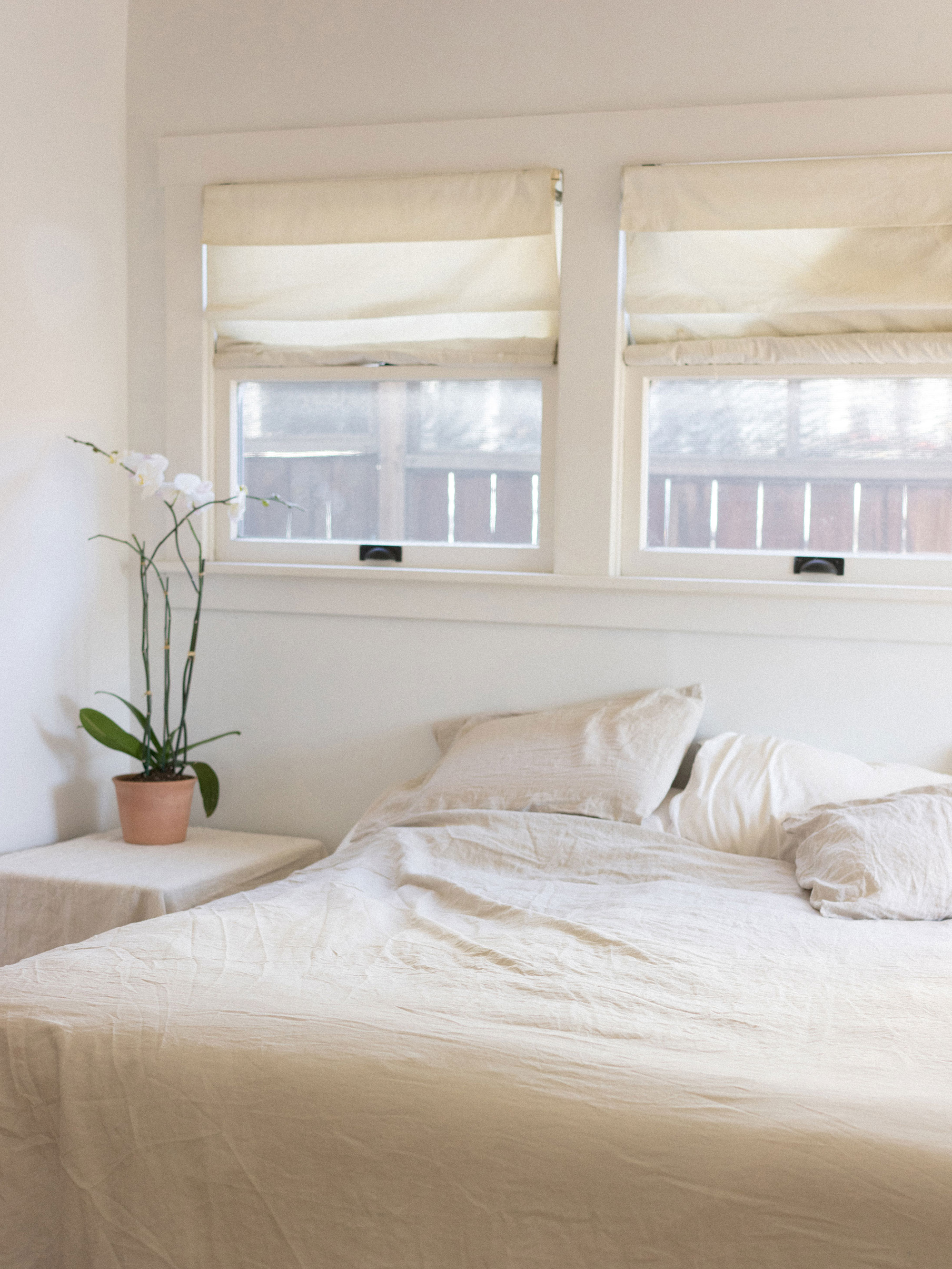 http://shop-passenger.com