Stephanie Downey, Northcote
When Stephanie Downey is designing collections for her label -Dress Up, she is focused on its narrative expression. She chooses fabrics with fastidious care, sensitive to their beauty and ability to complement the female form. The type of clothing that interests her is that which is as thoughtful as it is practical, understated separates with subtle accents; denim pants with bold brass button or a cotton dress with a zip that runs the length of the garment. Her designs favour classic cuts and clean lines, and she is not afraid of the asymmetrical. Over the past ten years, her work in fashion has been fast-paced - keeping up with collections and having a handle over all aspects of running her own business. Motherhood has given her a different pace, and a new outlook on time spent at home.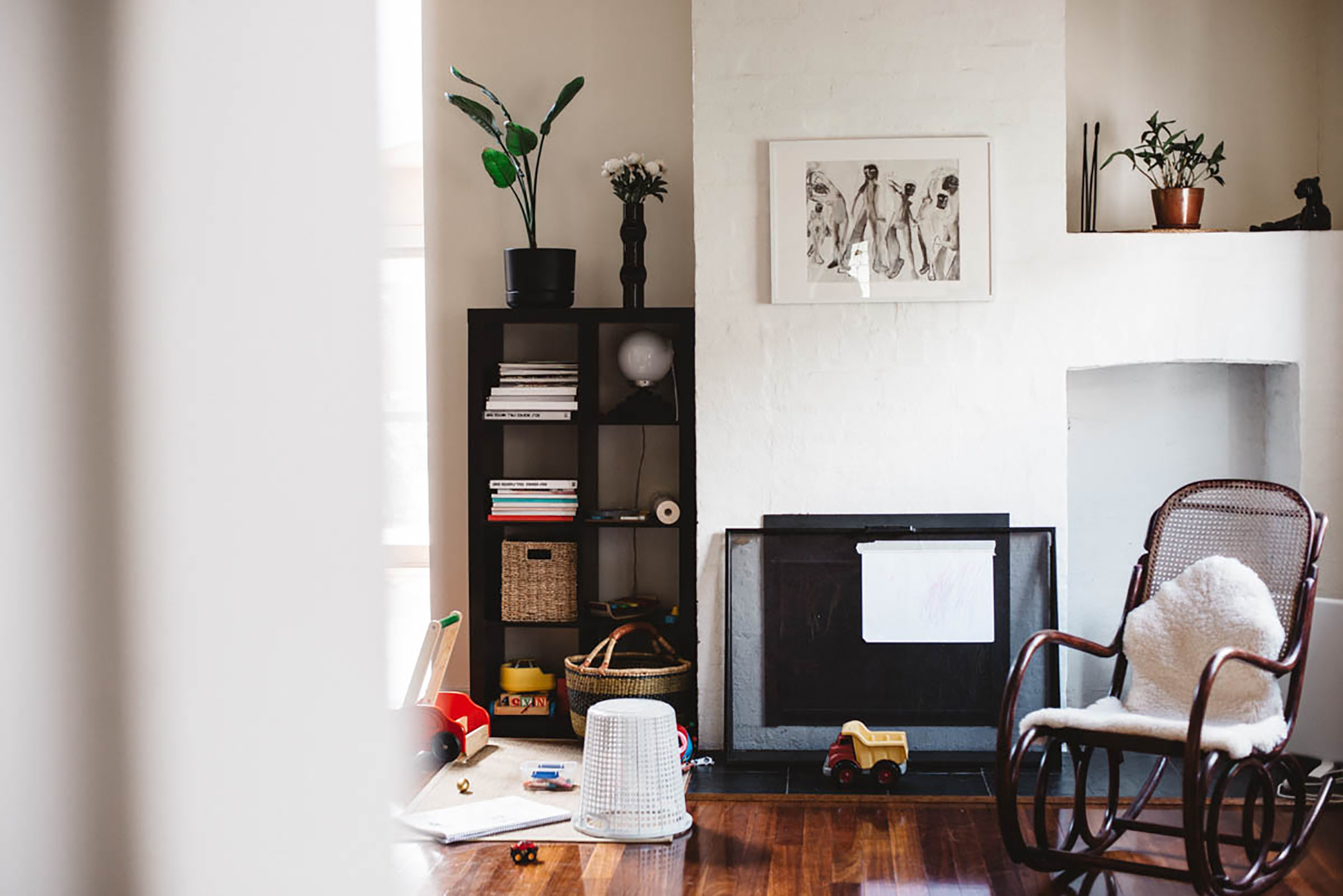 Stephanie lives in a sunny house in Northcote, Melbourne, with her partner Chris, son Arlo and Jack the cat. Full of ceramic ware and plants, with a vegetable garden and a hills hoist out the back.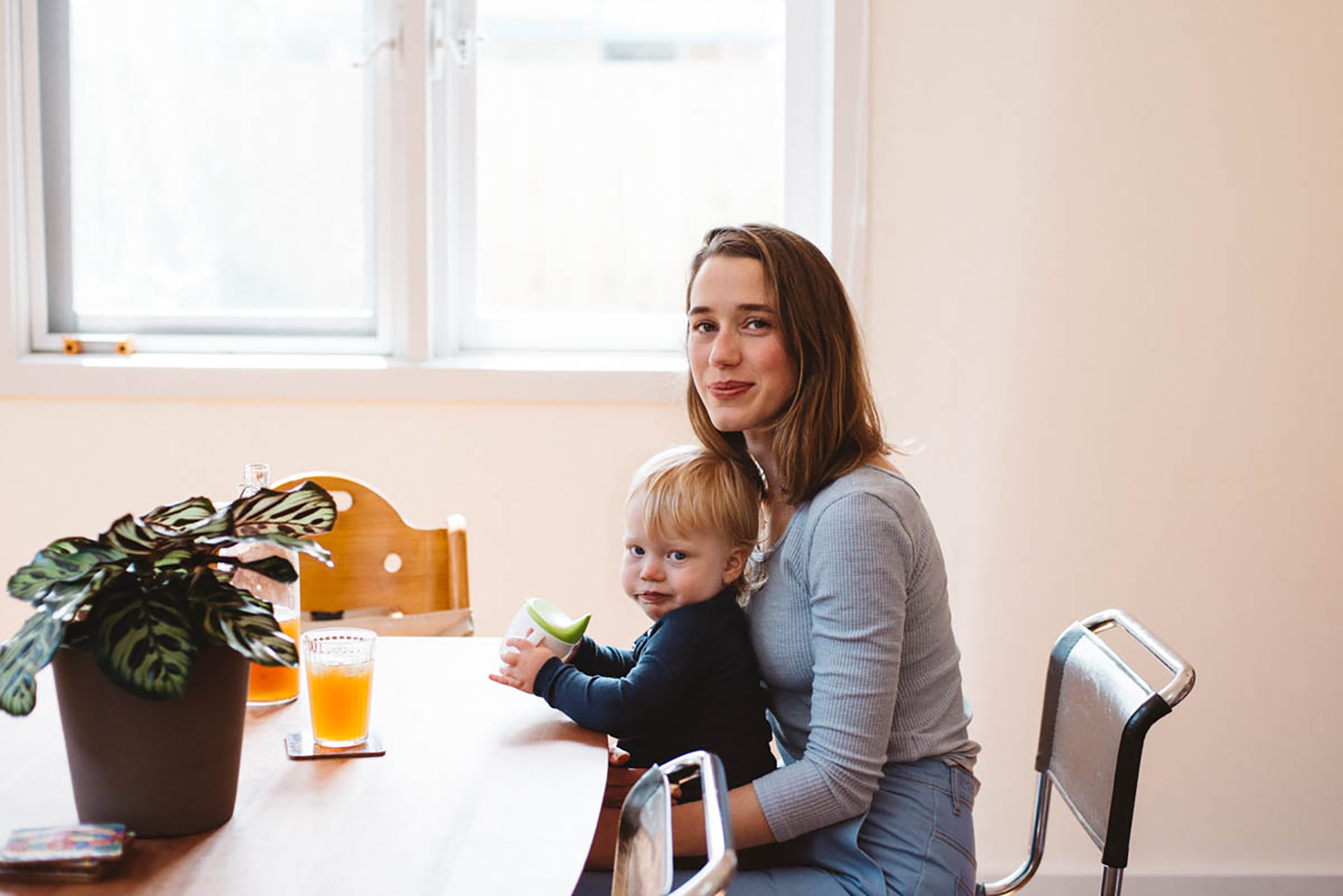 How would you describe what you do?
I design clothing for women, for my own label - Dress Up. This involves many many things...the things I love most are sketching, fabric sourcing, pattern cutting and sewing. My dream is to make clothes that will be loved and worn by their owners for many seasons.
Can you tell us a bit about your journey working with textiles - where did it begin?
When I was quite young my mum taught me to sew. I made clothes for myself as a teenager, but I wanted to be an artist then. Later I realised I was better at design than art, and making clothing gave me this great satisfaction. I love the craft component and the developmental process, but also the narrative behind a piece of clothing; imagining how it will be worn and by whom. It's a kind of thrill to create something that makes someone look and feel amazing.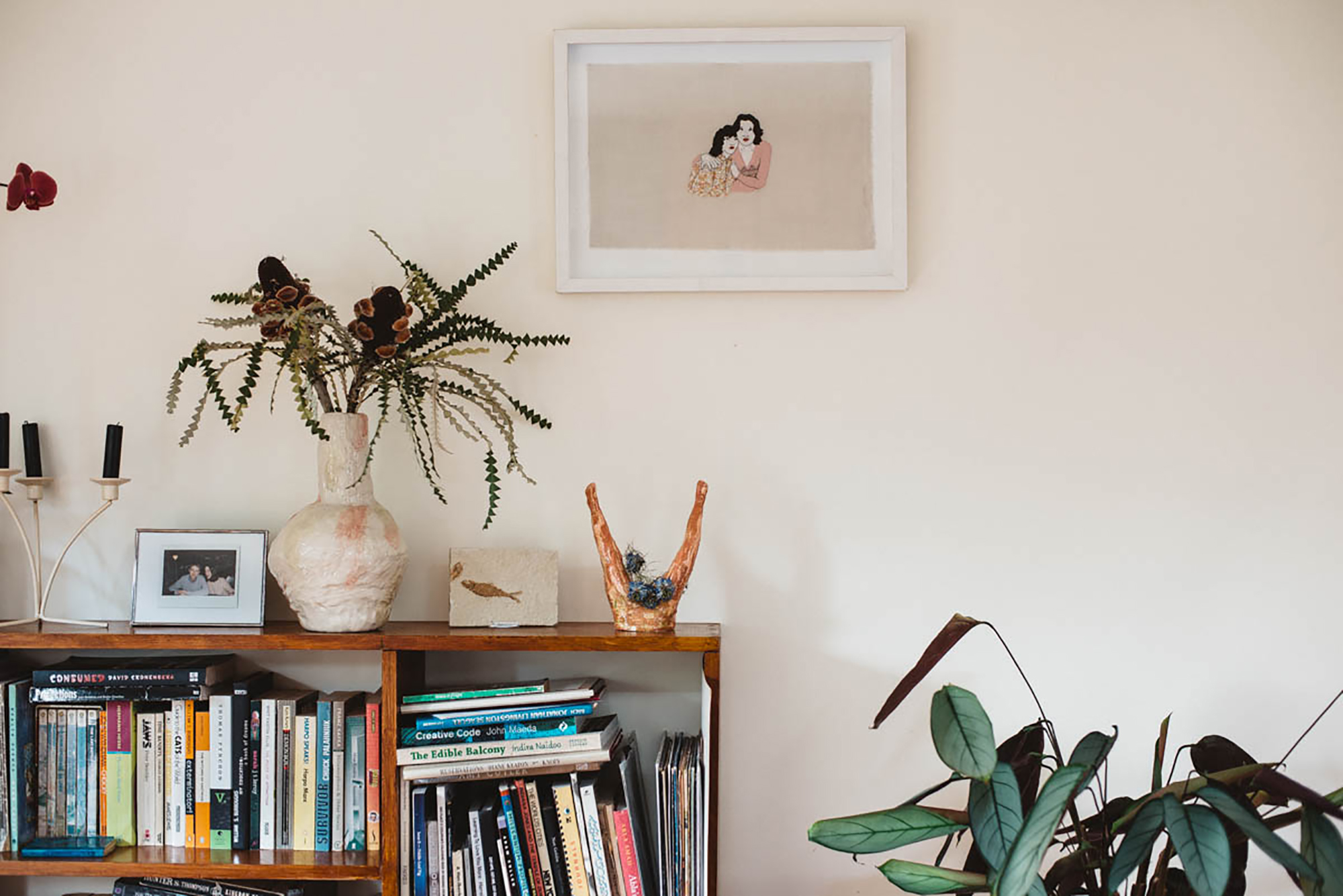 What are some of the unexpected ways in which Arlo has changed your life?
Motherhood has definitely chilled me out a lot, which was a surprise. Things that caused stress in the past don't seem as important now. Time kind of slowed down for me, watching him take the world in. It's so fascinating and rewarding to watch a baby learn and develop. And so fun enjoying the simple pleasures of life with him as he discovers them. He's the best thing that's happened to me. I've missed work though, and it's been frustrating at times not being able to attend to a problem immediately or finish something in time, so I am loving my days back in the studio now.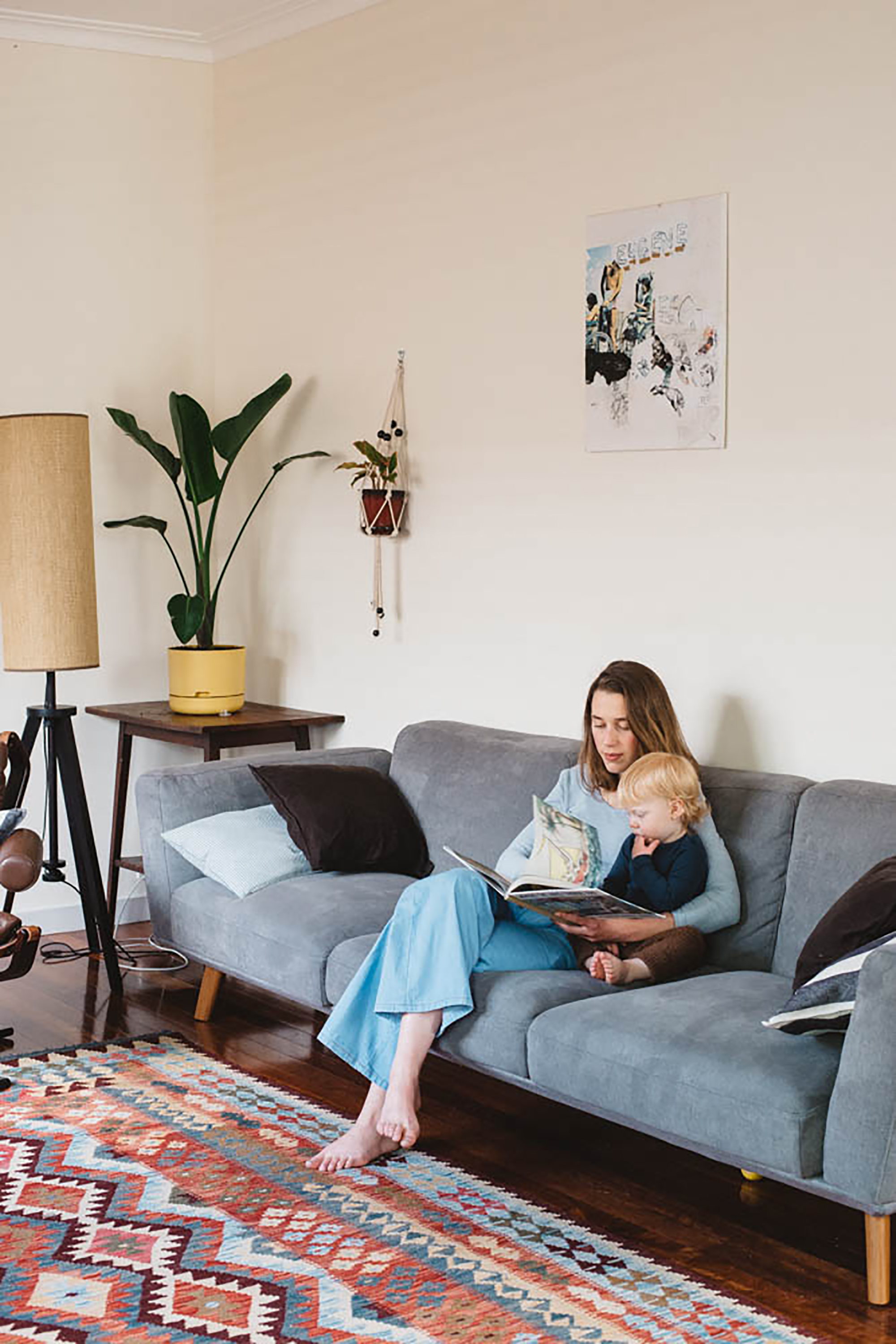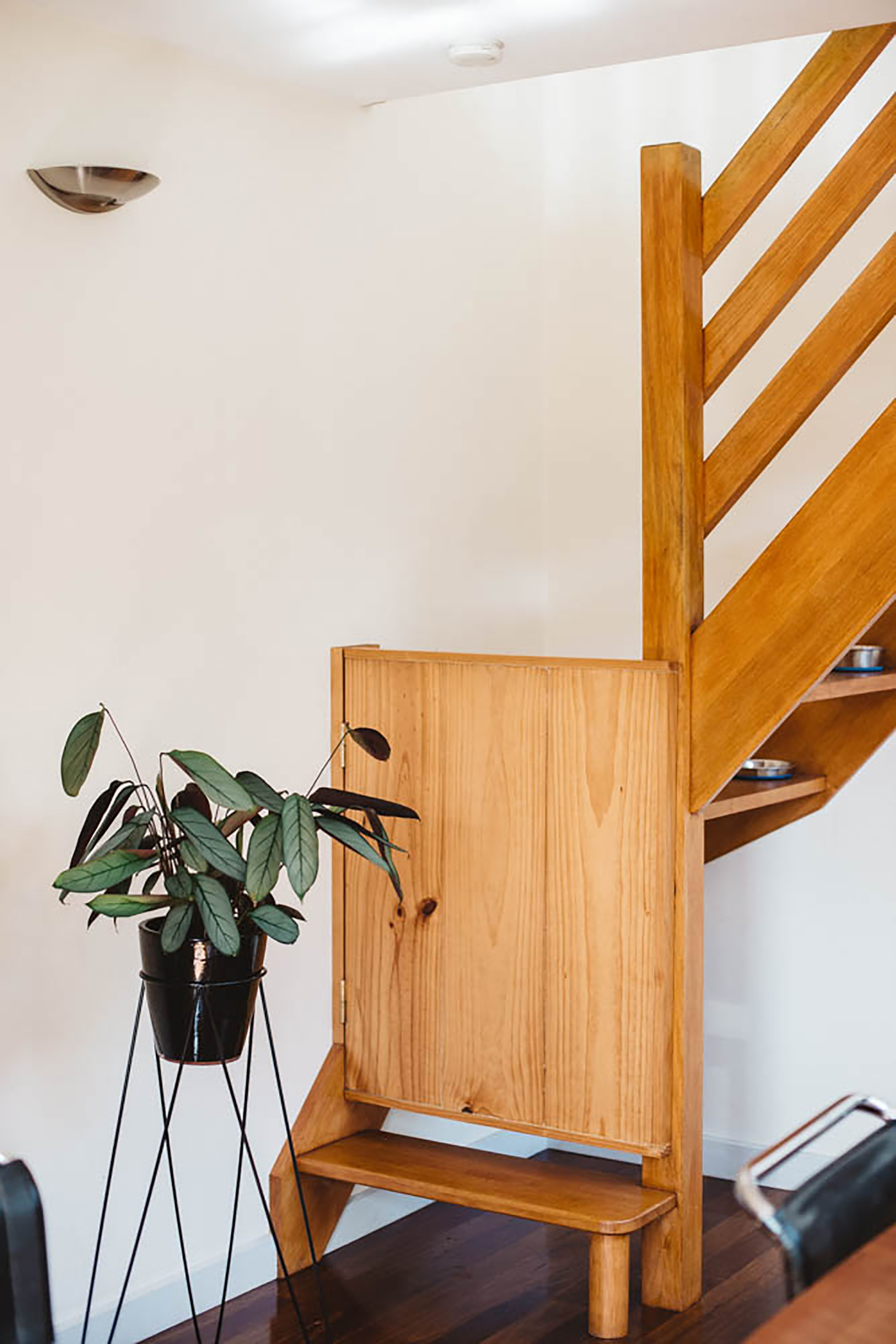 Do you have any bedtime rituals in your household?
Arlo does. Every night he has a bath, and then wrestles with his dad and runs like crazy around the house, then we read stories before saying goodnight. He is usually very peaceful about going to sleep at night, he waves goodbye to us when we put him in his cot. He still wakes up during the night and is up very early in the morning, which is tough and means I go to bed by 9pm most nights. I should have a relaxing bedtime ritual but I don't really. I'm usually catching up on emails or work until I collapse into bed. In a dream world I'd be reading in bed with a cup of tea. Maybe that should have been a New Year's resolution.
What are some of things that you appreciate about the area where you live now?
We moved to Northcote earlier this year and love it here. I love being near Merri Creek for long walks, and Ceres Environmental Park is really close. We live in a quiet area, with beautiful gardens and lots of fruit trees. I grew up in Northern Victoria on a farm, and my parents both worked in education. They built a mud brick house themselves on a 200 acre property with red gum plantations - we planted them when I was in primary school.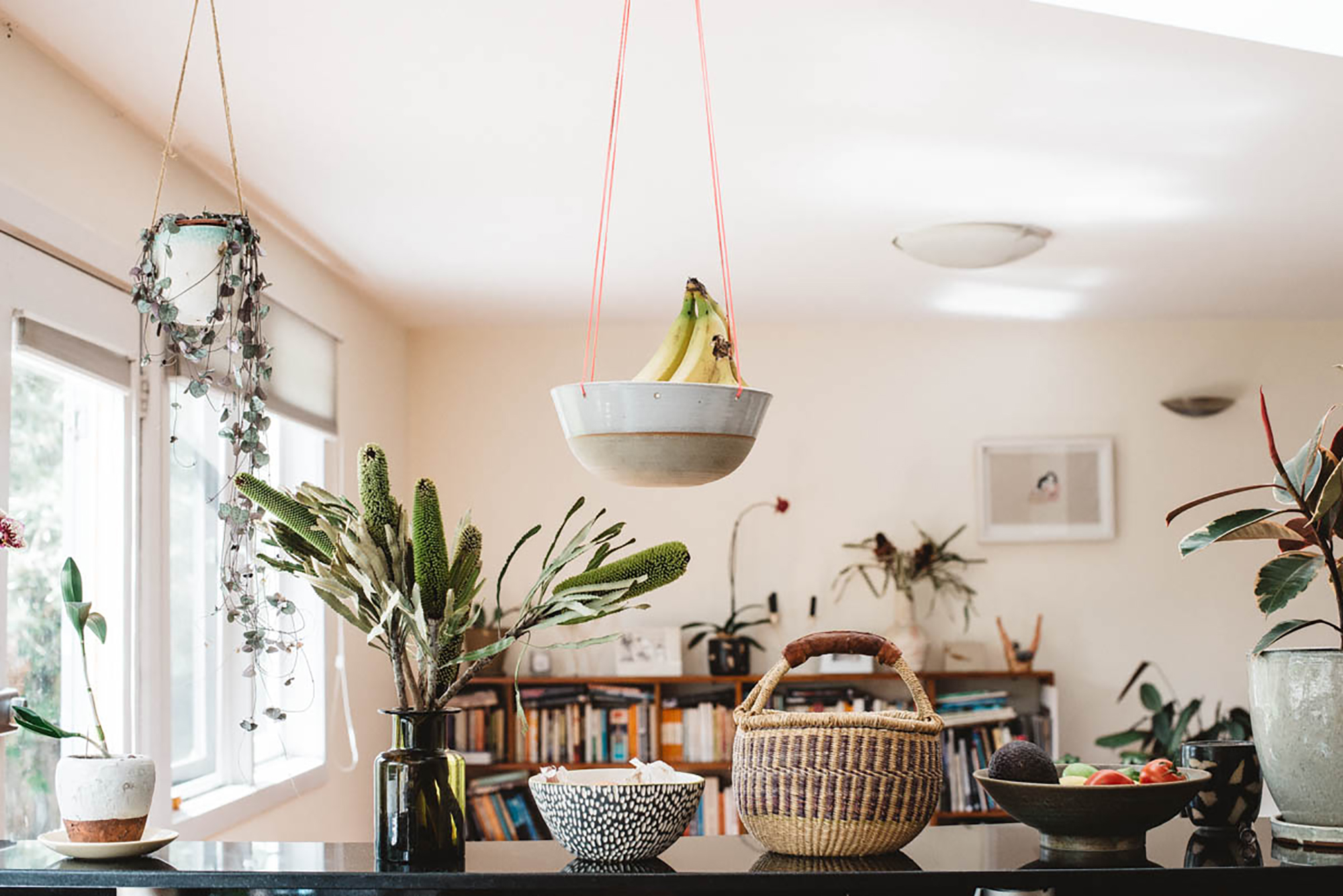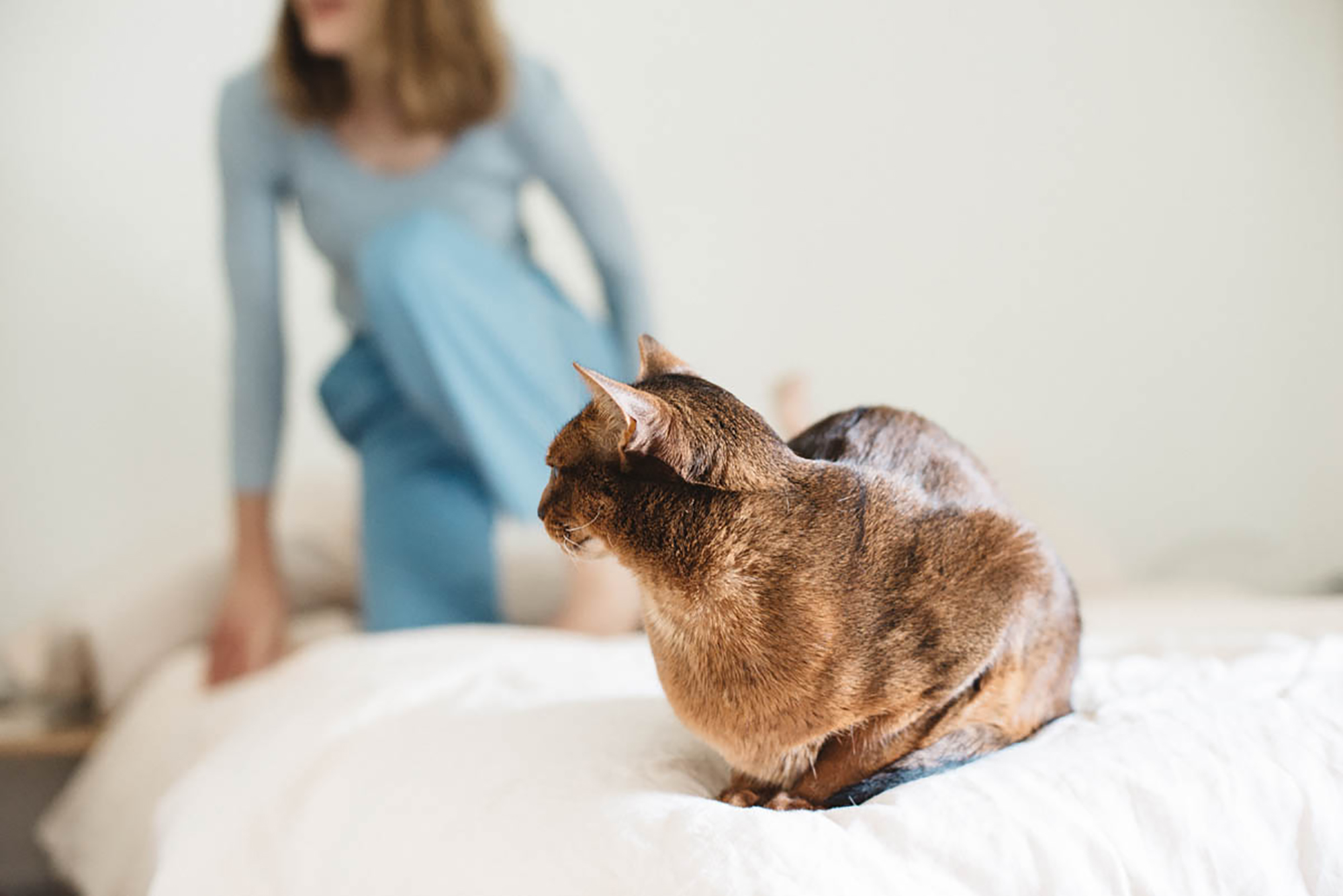 What do you like to cook for Dinner on Sunday?
Now that it's warmer weather, our favourite thing is to cook fish or meat on the BBQ and make amazing salads with vegetables and herbs from the garden.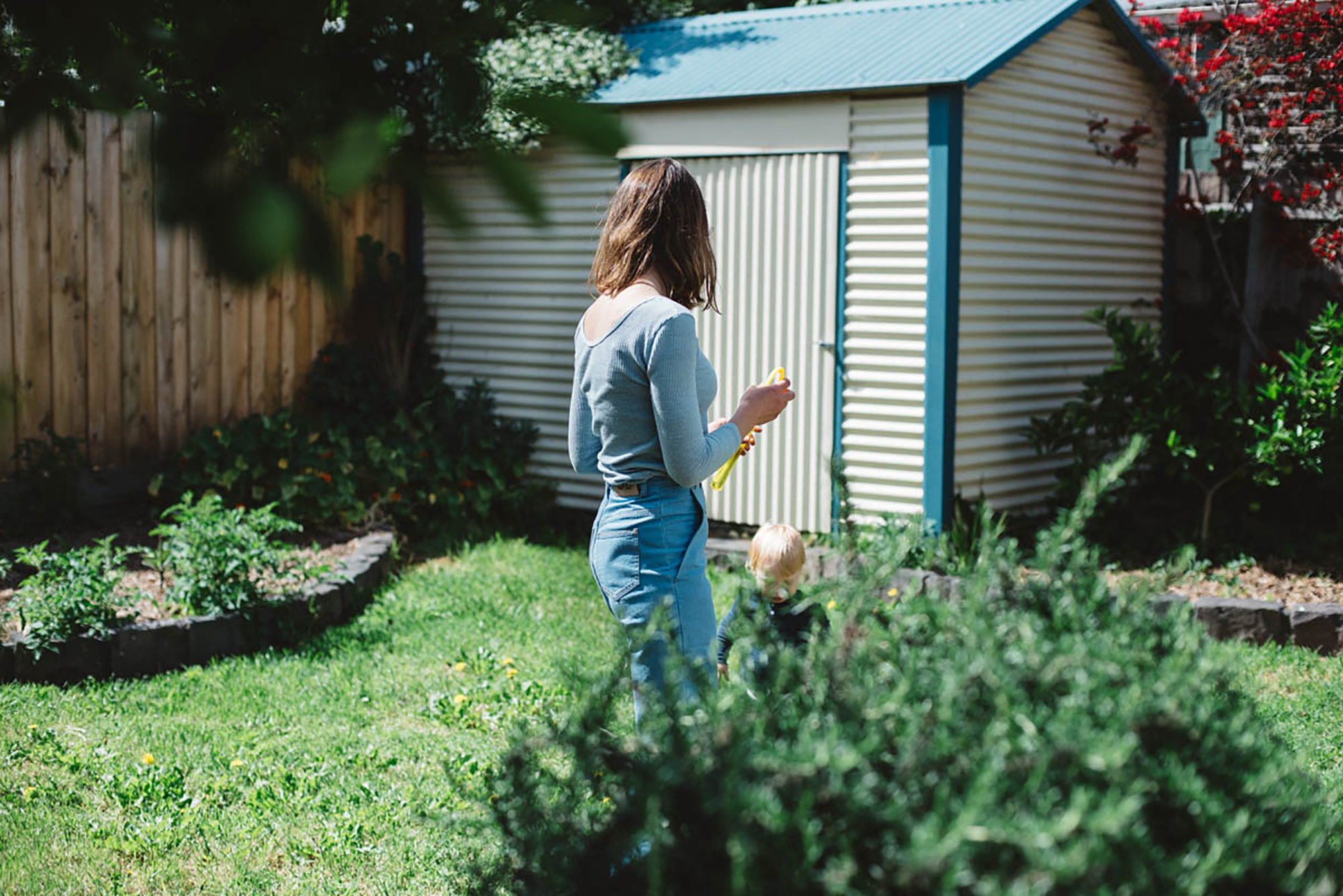 Tell us about five things in your home that bring you joy.
House plants, our backyard with lime and olive trees and vegetables growing, the bath, books, and the people (Chris, Arlo and our cat Jack).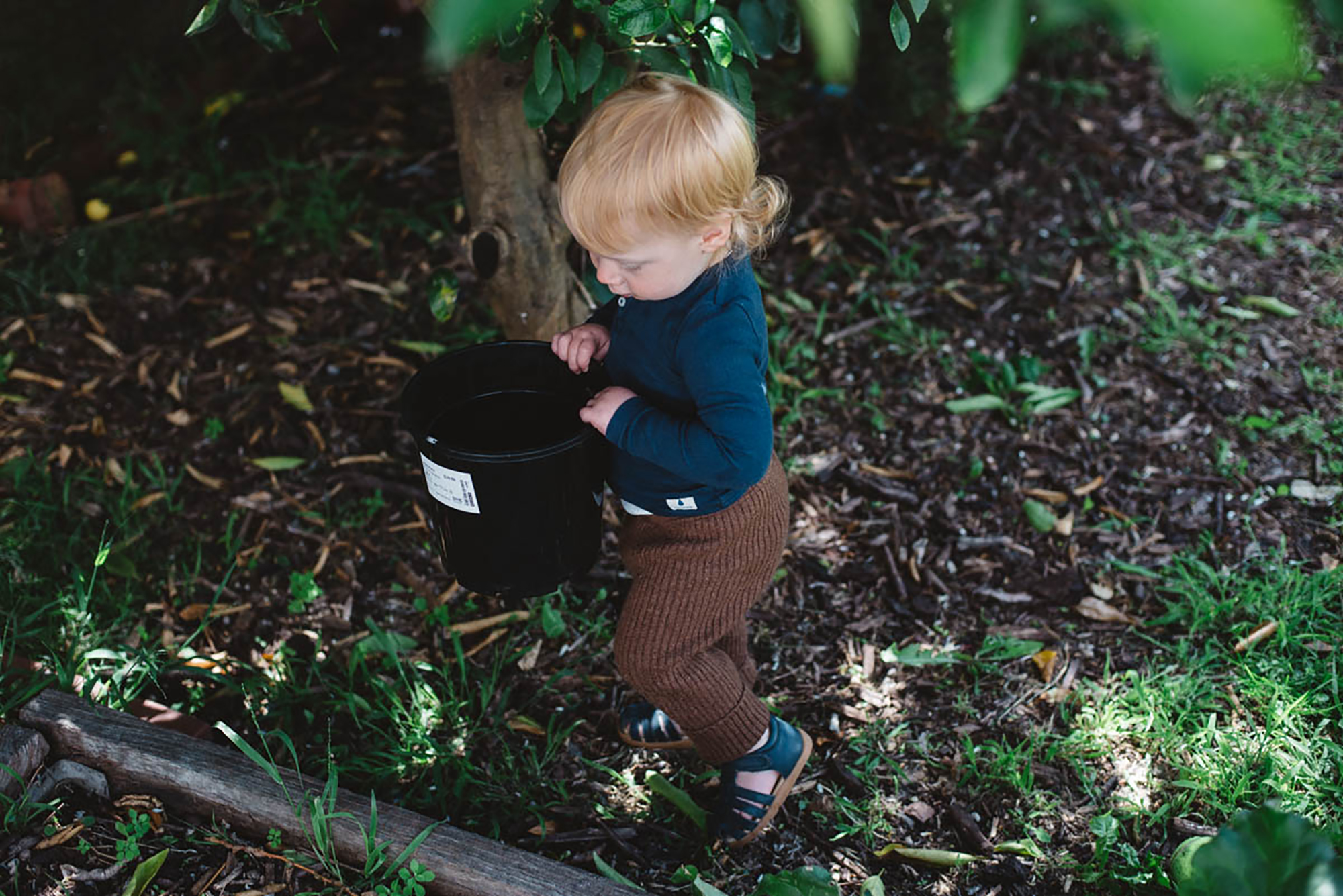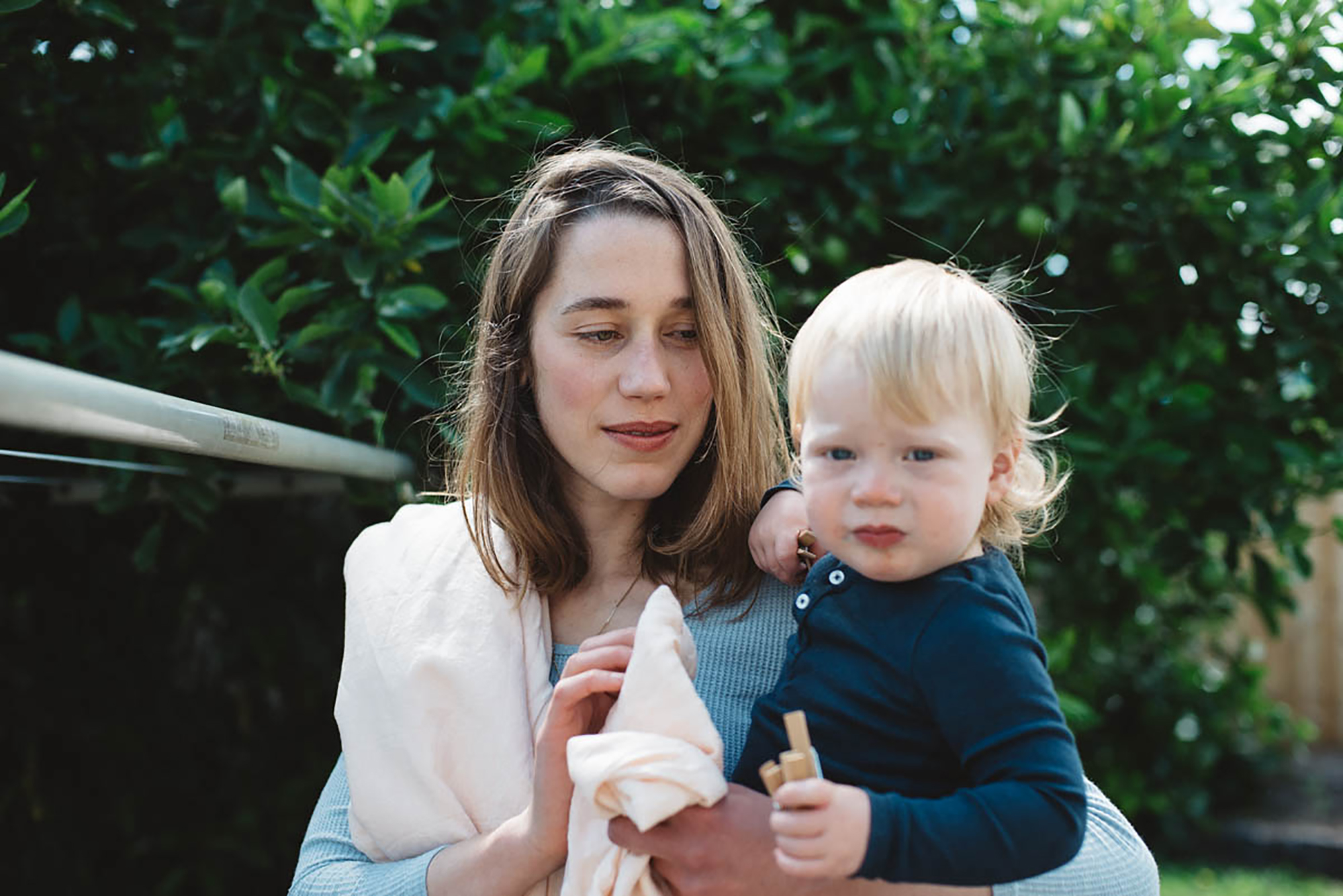 What is the best piece of advice you have ever received?
My mum said recently that when you are tired things seem much worse than they are, which I keep reminding myself of as I'm always tired now!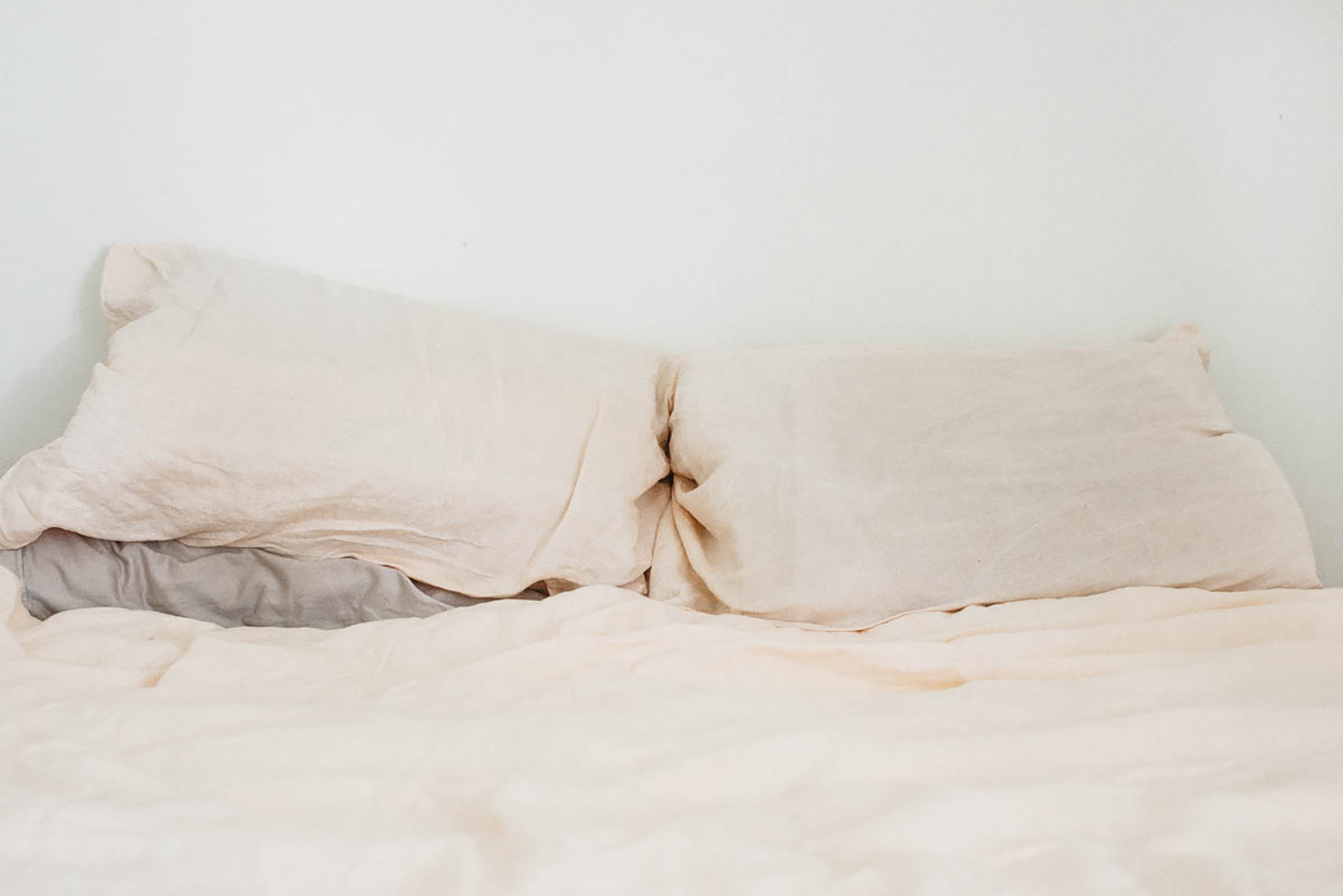 Featured above: IN BED linen duvet set in Peach
What are you looking forward to?
A holiday with my family.