Sam & Ken, Chelsea NY
When we arrive at Sam and Ken Addington's Chelsea apartment, the first thing we notice is the quiet—an anomaly in an apartment block situated in the middle of Manhattan's pulsing West Village. "This place is like a bomb shelter," Sam says with a laugh as she leads us through the U-shaped, two-room home. Instead of the sound of car horns, sirens and general human cacophony, on this Sunday afternoon, we're met with the gentle strains of Nico purring from the stereo, and the coffee machine brewing. The week before, Sam redecorated the entire place in a week, on a whim, scoring most of the items (from artwork to a marble topped dining table) on classifieds site Craigslist. Dotted around are ceramics by Ken's father and mountains of art and cook books. Both the serenity and ingenuity are hallmarks of Perth-born Sam, who is graceful, practical and purposeful in equal measure. A makeup artist and beauty editor by trade; her work can be seen in the pages of Vogue, Numero and RUSSH and on boldface name clients such as Brooke Shields and Lara Worthington. With Sam, though, there's always been an undercurrent of wellness in her craft, long before "wellness" was a thing. Known for her natural, dewy skin (of which she herself is the perfect avatar) and use of natural cosmetics, Sam recently trained at the Institute of Integrative Nutrition and has used her cumulative knowledge to launch the thoughtful online digital lifestyle publication, S'Zine. Her husband Ken is a Brooklyn-born chef and restaurateur, perhaps best known for establishing the menu at Greenpoint brunch institution, Five Leaves. Currently, he's working on a couple of new projects, set to open at the end of the year. The pair first met in Sydney and reconnected back in New York years later, where they have been living together for close to a decade. Here, we get a peek into their simultaneously busy yet peaceful world.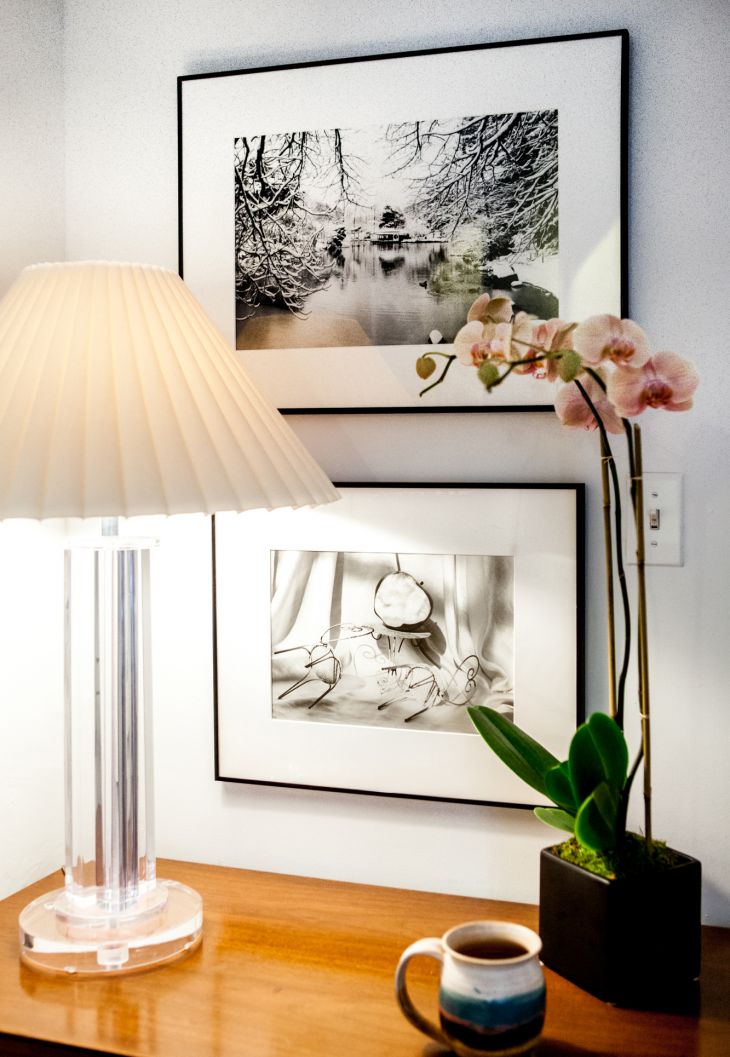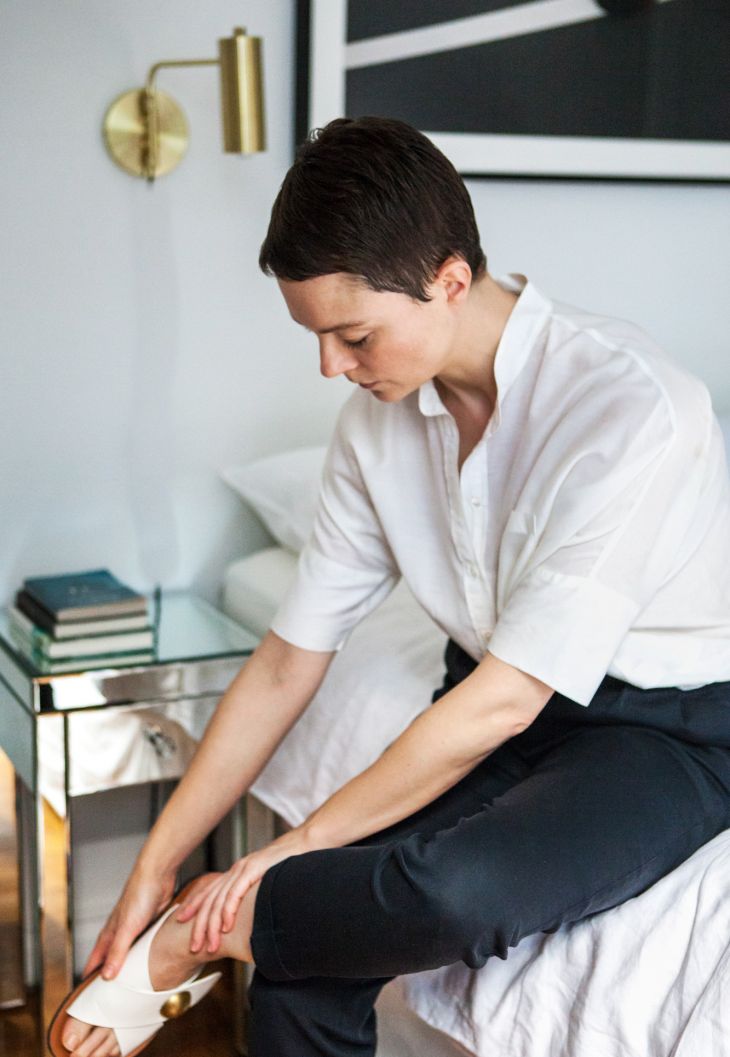 What do you love about the apartment and the neighborhood?
S: Chelsea is quiet and convenient. So, too, is our apartment, which is near enough to all the major [photo] studios for me to walk to work most mornings. I also love that our building is a community unto itself. Many residents have been living here for decades. One example is our super. He grew up here and his father was the super before him. Our apartment has its drawbacks, sure, but all in all it suits us just fine. Rather than moving, we recently decided to redecorate and buy a weekender instead. Having somewhere we can retreat to outside of the city is more appealing than having a larger, perfectly renovated home that's less centrally located.
K: When I moved back to New York from Sydney, I'd accepted a position at a restaurant in Chelsea. I had lived most of my adult life in the East Village, but at the time I could only find tiny, exorbitantly priced apartments for rent. I decided to give Chelsea a shot and found a great place right around the corner from work. The apartment has well outlasted the job, and I've loved living here. Chelsea is on the outskirts of downtown, so it's quieter while still being very convenient.
You mentioned your recent redecoration…what colours, textures and objects do you like to surround yourself with?
S: I take cues from mid-century modern design, although, I don't gravitate toward its paintbox colour palette. I prefer neutrals, white, black, and shades in between. Then I accent the room with colorful art and objects. I think it makes sense in this apartment; it's more functional and spacious as a result. That being said, a lot of different design styles inspire me. I source the majority of our furniture and decor from thrift stores, Craigslist, and second-hand online stores like Chairish. I love the idea of repurposing items. Those pieces already have a life force attached, a story to tell, and that's interesting to me. Plus, doing so helps reduce waste and exposure to factory chemicals.
K: I tend to work a lot, so I like a cosy home. I like being surrounded by soft, tactile textures that I can snuggle into.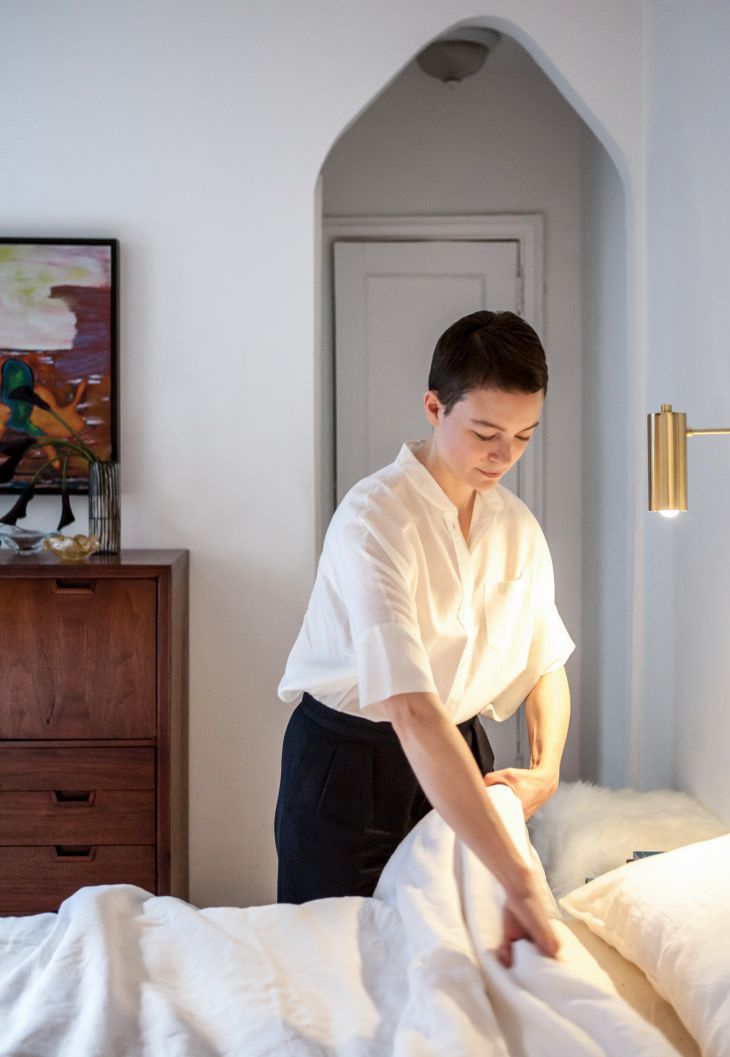 Freshly made: IN BED white linen duvet cover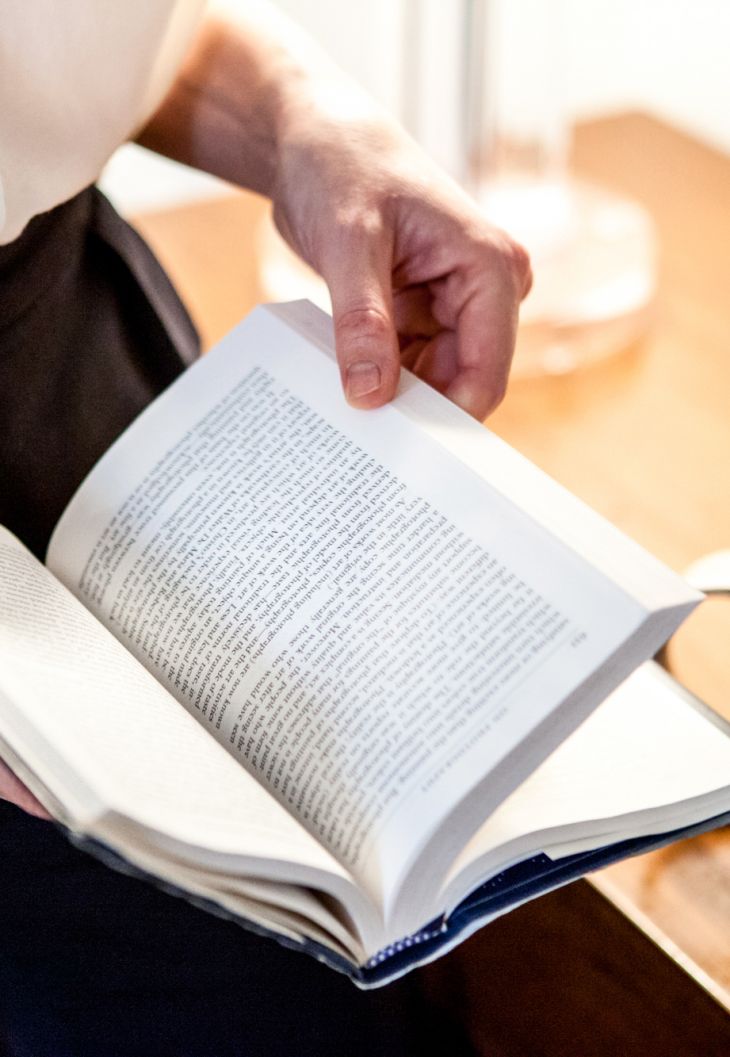 Ken, being a chef, do you like to entertain at home? What makes for an ideal dinner party?
K: Like all great meals, the most important part of a dinner party is great company. A healthy stock of chilled champagne is a close second.
S: We love to entertain at home. Admittedly, we don't do it nearly enough. But when we do, the perfect dinner party involves Kenny cooking.
Like all great meals, the most important part of a dinner party is great company. A healthy stock of chilled champagne is a close second.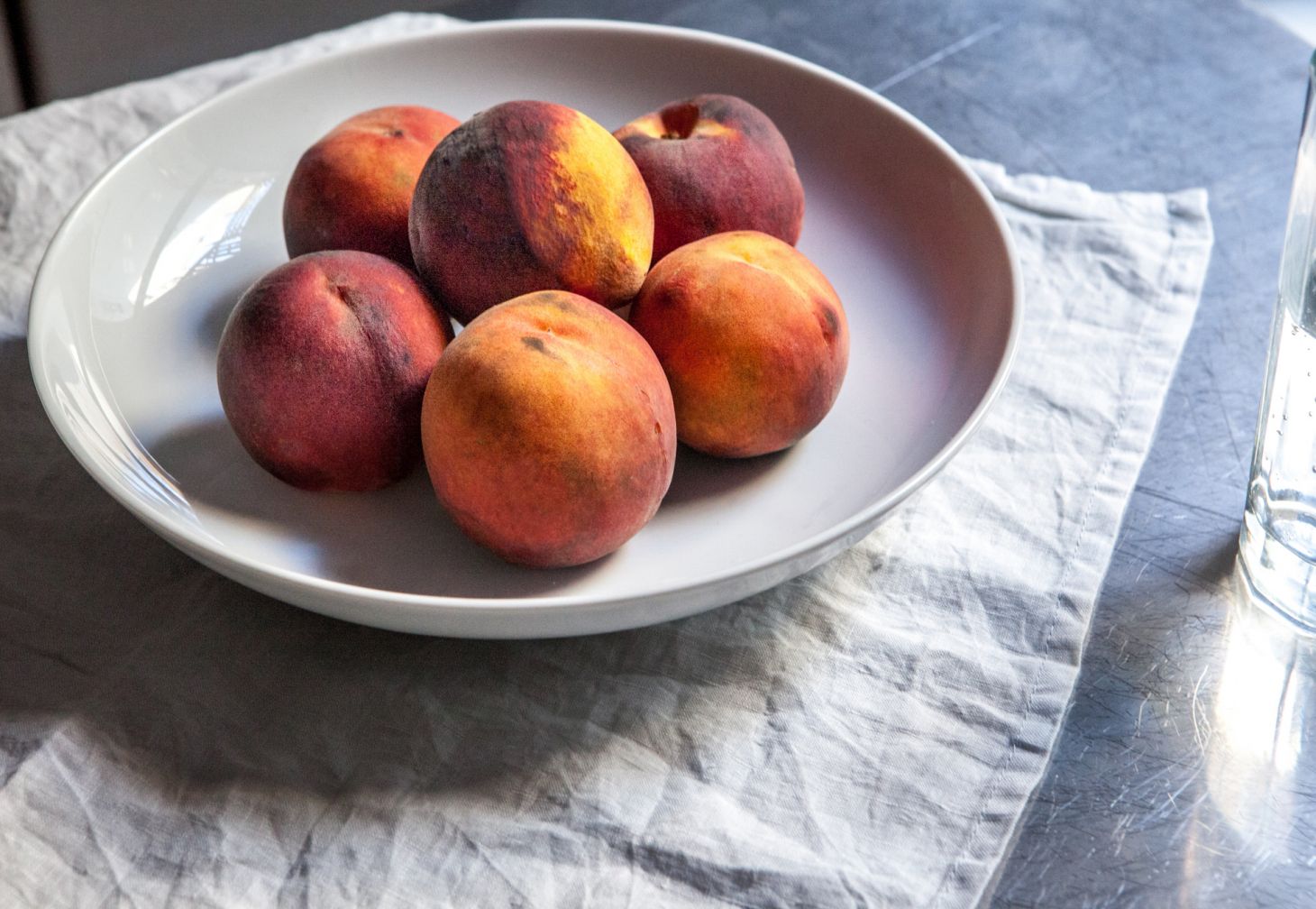 What's your morning/weekend routine?
S: Every morning is more or less the same for me. I get up an hour-and-a-half to two hours before leaving the house. I shower, meditate, make a smoothie and a matcha tea for breakfast, and read in that order. On the weekends, that smoothie might take the form of a croissant, and the matcha might morph into coffee, but the routine remains the same. Mornings are my "me" time, an opportunity for self-care, no distractions.
K: I've worked weekends most of my life, but lately, while I wait for the opening of the restaurant, we've developed a habit of getting pastries from the bakery around the corner, making coffee and reading the actual, physical NY Times on Sunday mornings. It's been a great treat. Now, we try to use that time to unplug, at least for a few hours, to just be at home and tune out the electronic world.
I've worked weekends most of my life, but lately, while I wait for the opening of the restaurant, we've developed a habit of getting pastries from the bakery around the corner, making coffee and reading the actual, physical NY Times on Sunday mornings. It's been a great treat.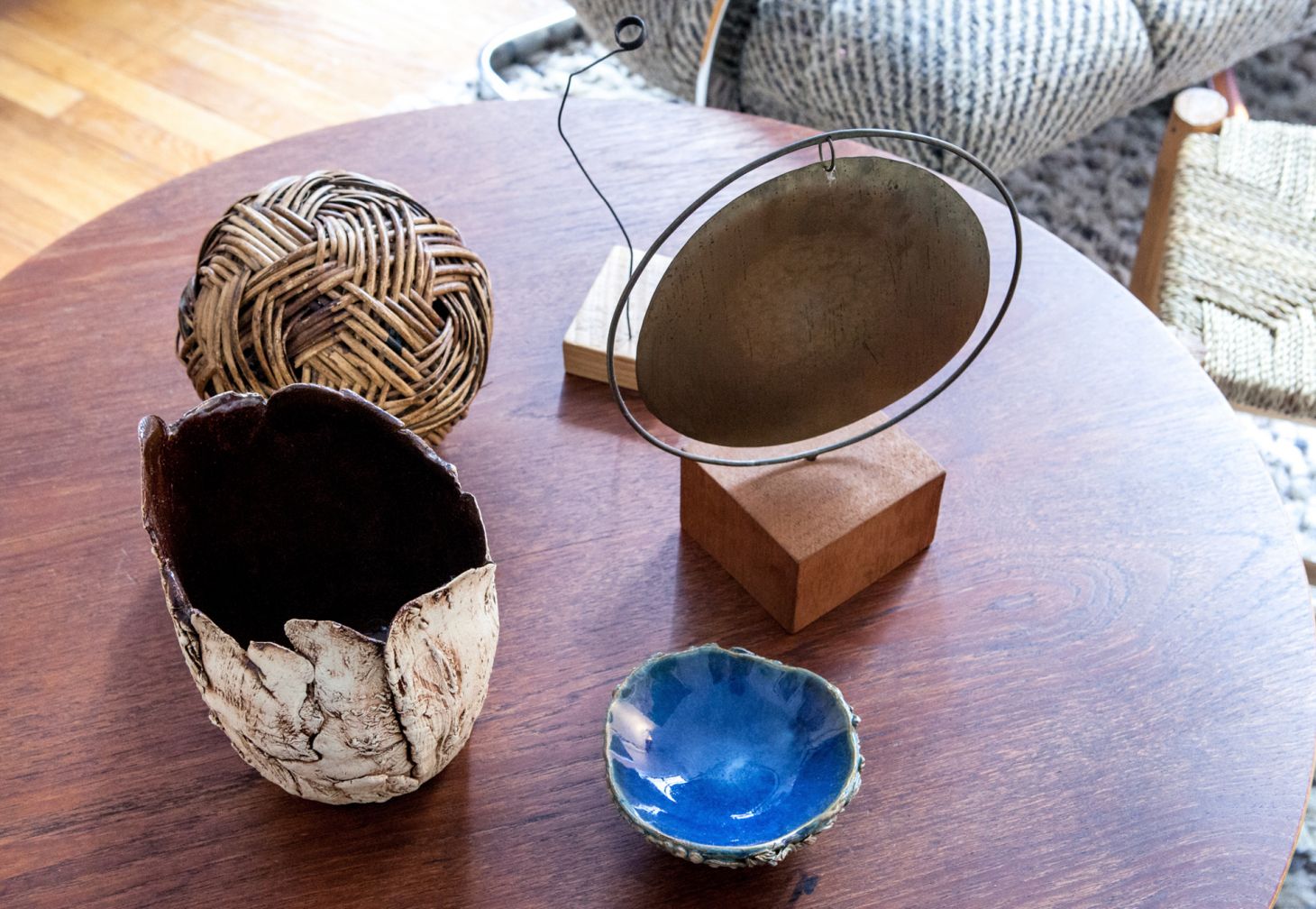 Do you have a bedtime routine or ritual?
K: I try to get in a bit of reading in bed to settle in for the night.
S: I don't have a routine, but I do focus on sleep hygiene. Light, especially the blue light from computers and cell phones inhibits melatonin production, so we live by lamplight after dark, and set our cell phones to "night shift". We installed block-out blinds and an air purifier in our bedroom and invested in an expertly fitted bed. It sounds extreme, but it guarantees we sleep.
What are you currently reading?
S: Born to Run by Bruce Springsteen and Essays of the 60's and 70's, a collection by Susan Sontag. Go figure.
K: I spent the early part of the year reading dystopian novels like Brave New World and The Plot Against America, as was the mood of the day. I've since turned to more optimistic reads, like Paul Auster's latest, 4321. As for cookbooks, I tend to buy them faster than I can read them. But lately, I've been reading about Indian regional cooking from books like Mangos & Curry Leaves by Jeffrey Alford and Naomi Dugid. Some other cookbooks I'm loving at the moment are Slow Fires by Jason Smillie, Båco by Josef Centento and Duck Soup by Clare Lattia and Tom Hill – all great restaurants as well!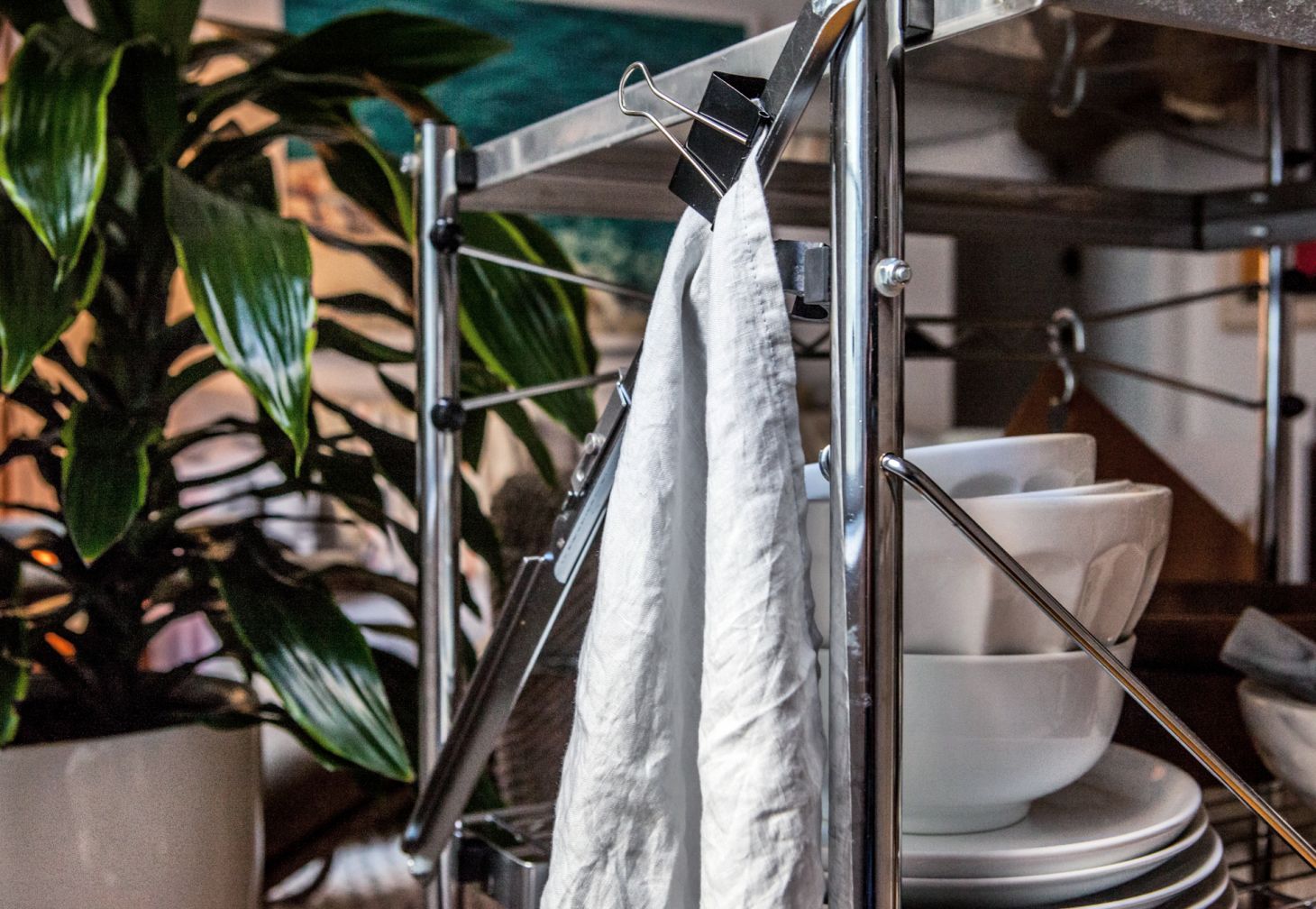 What's the soundtrack to your life at the moment?
S: Personally, I don't listen to a lot of music. I hear it all day long at work, so when I'm at home, I naturally tend to unplug. I do love a podcast, though. At the moment, I can't get enough of Alec Baldwin's Here's the Thing. I wish it was weekly.
K: I'm an NPR podcast nerd but I always have time for Nick Cave and David Bowie.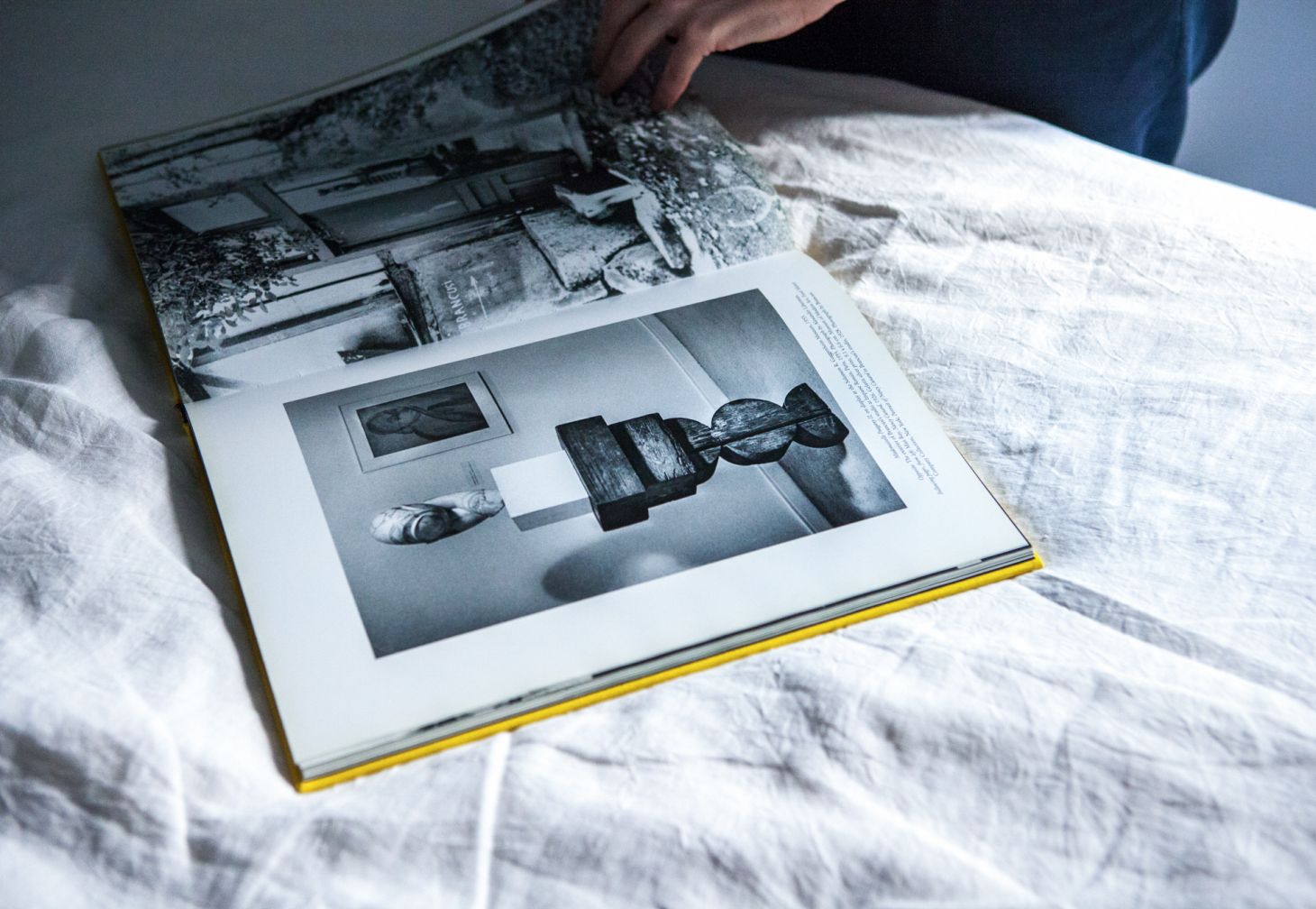 What else is most exciting and inspiring you right now?
S: With it being fall, it's also theatre season, independent and art house movies are back in cinemas, and new exhibitions are opening, too. In other words, the silver lining to the arrival of the colder months is there's no better time than now to see some art.
K: I love the produce at this time of year. We're still getting corn, tomatoes, and beans, but at the same time squash and root vegetables are beginning to show up at the market. It's a great time to be a cook!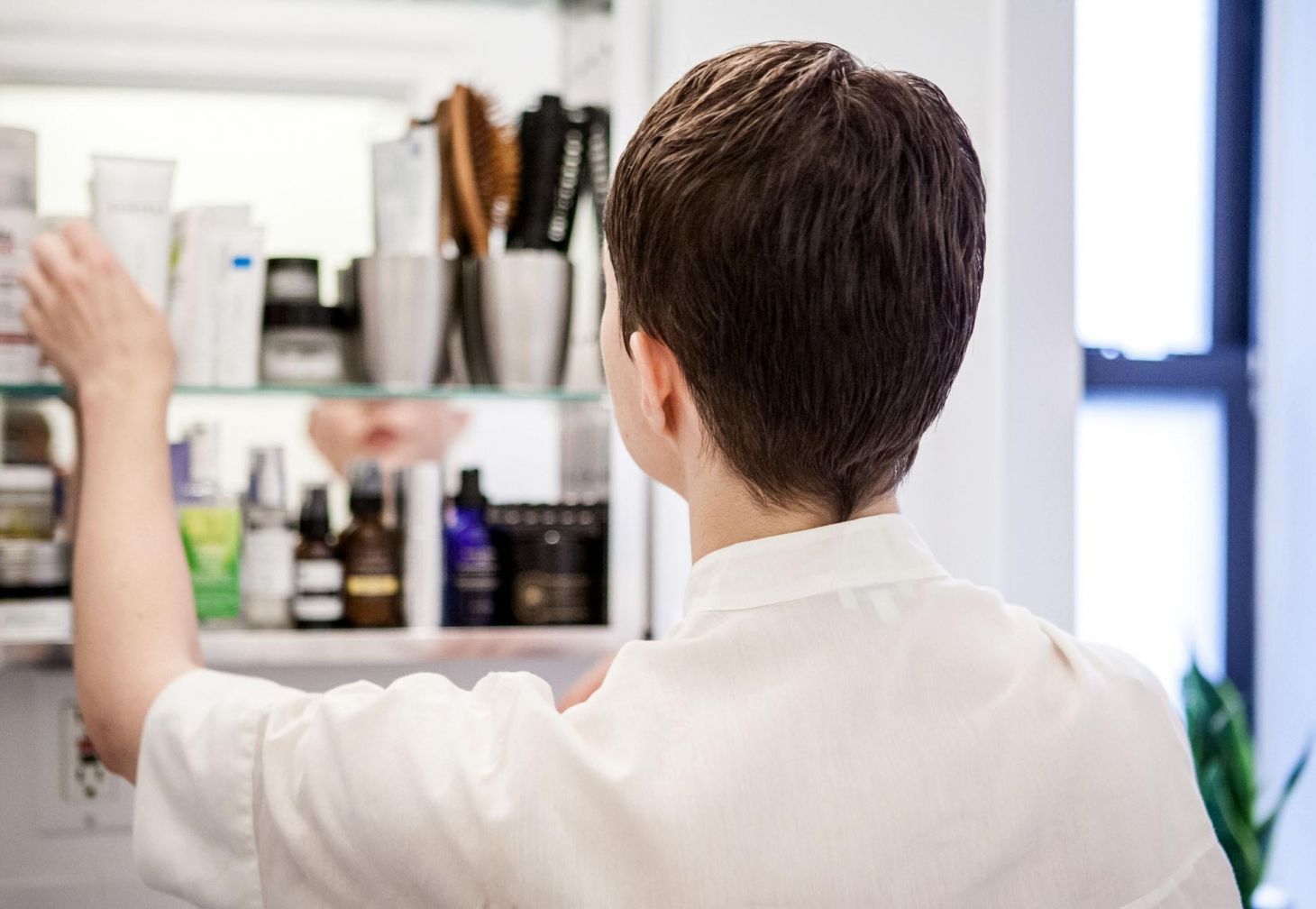 You've both got some cool new projects on the boil right now…tell us about them!
S: S'zine is a digital lifestyle magazine that views health and wellness through a beauty lens. We aim to dig deep into universal issues such as stress (the theme of the first issue), by going "beyond the blog post" as we say, and by consulting the experts. Ultimately, the goal is to expand into other areas of beauty, health, and wellness–S'zine is just the first step.
K: I'm working on a restaurant project in Noho, scheduled to open in winter 2017 (fingers crossed). No name yet. Somehow that's the hardest part. It will be a rustic New American restaurant, creative but not too fussy. The goal is to open a fun neighborhood restaurant suited to a diverse group. I'm also working on a very exciting hotel restaurant project in the Lower East Side. That's scheduled to open in spring 2018.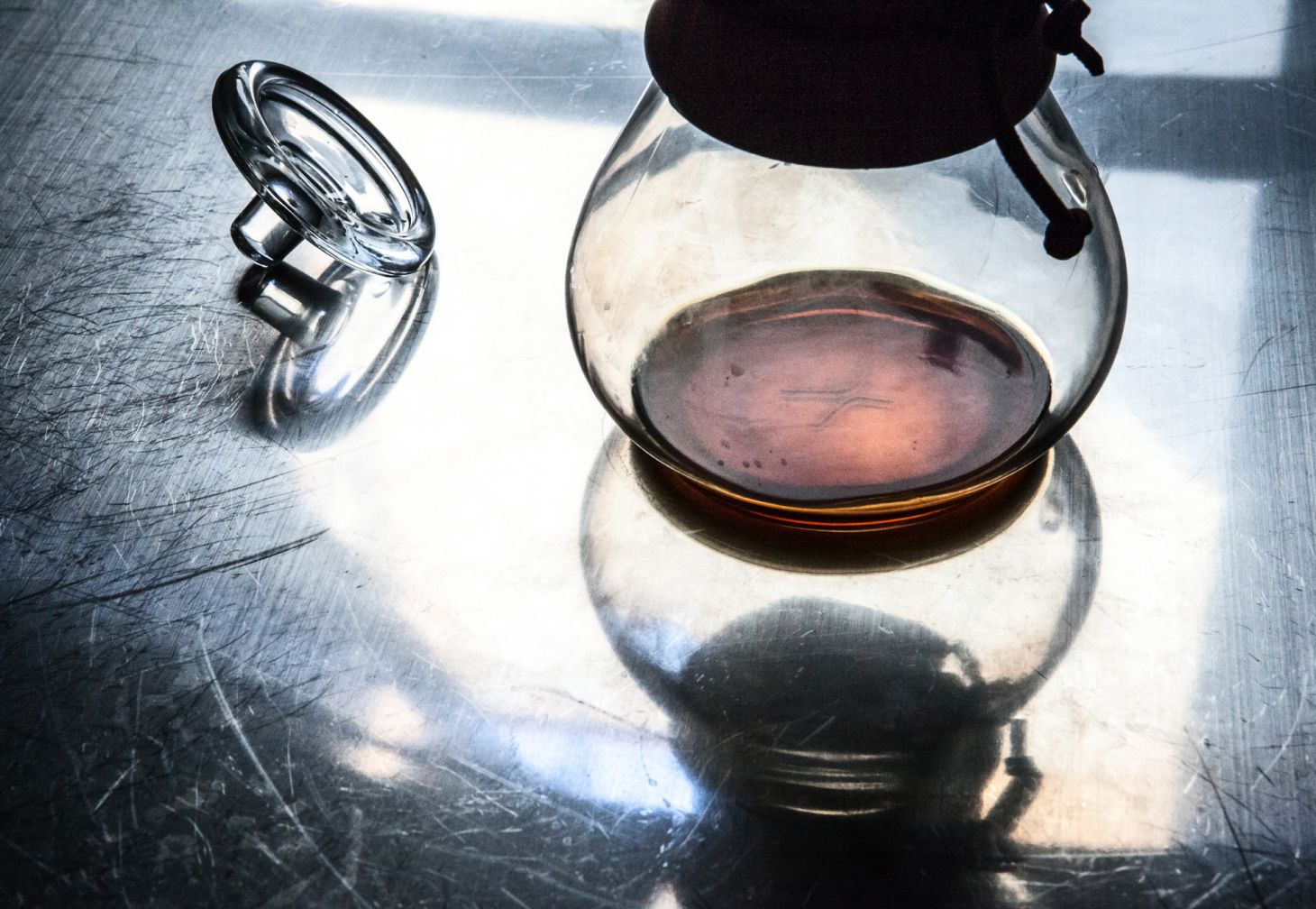 What can't you live without?
K: Spicy Ramen, chilled red wine, and extra pillows in bed.
S: Good food, good friends, and the promise of a trip somewhere soon.
See more from Sam & Ken here.