Pip Newell, Brunswick VIC
Pip Newell believes that everyone deserves to live and work from a space that brings them joy. She has carved out her own path sourcing furniture and styling interiors, eschewing any sort of traditional career trajectory or formal study to instead pursue her passion directly by her own natural talent and instinct. As we take a tour of the share house she rents in Melbourne, we learn more about her work and why she loves the thrill of the chase that comes with sourcing rare pieces of mid-century history.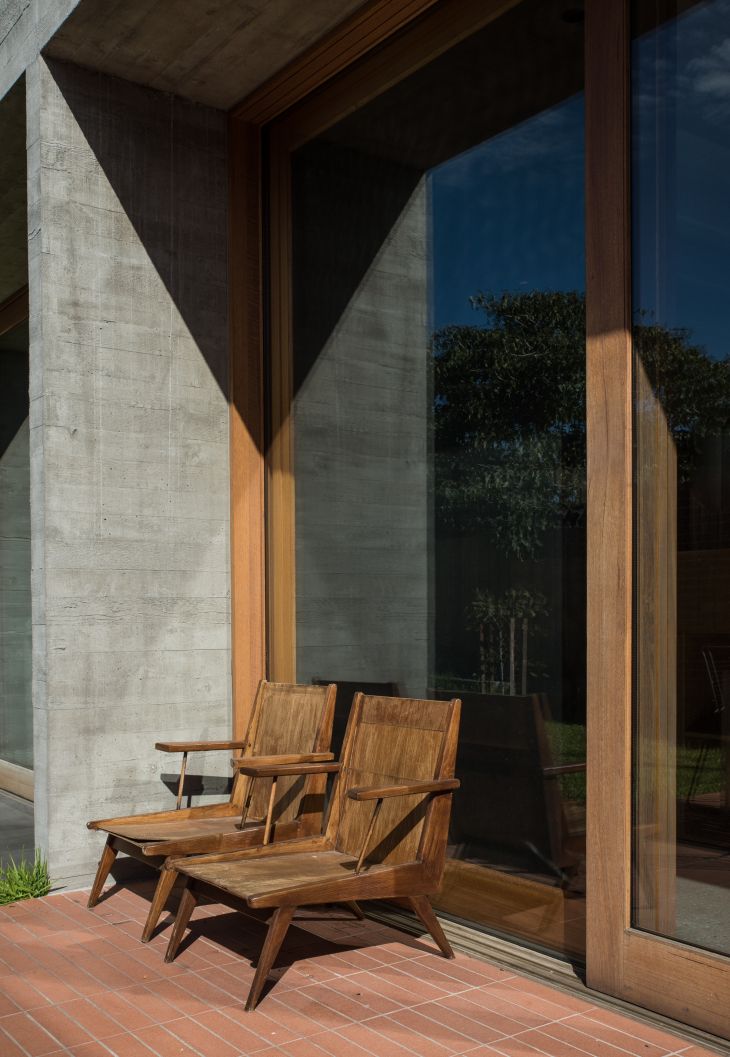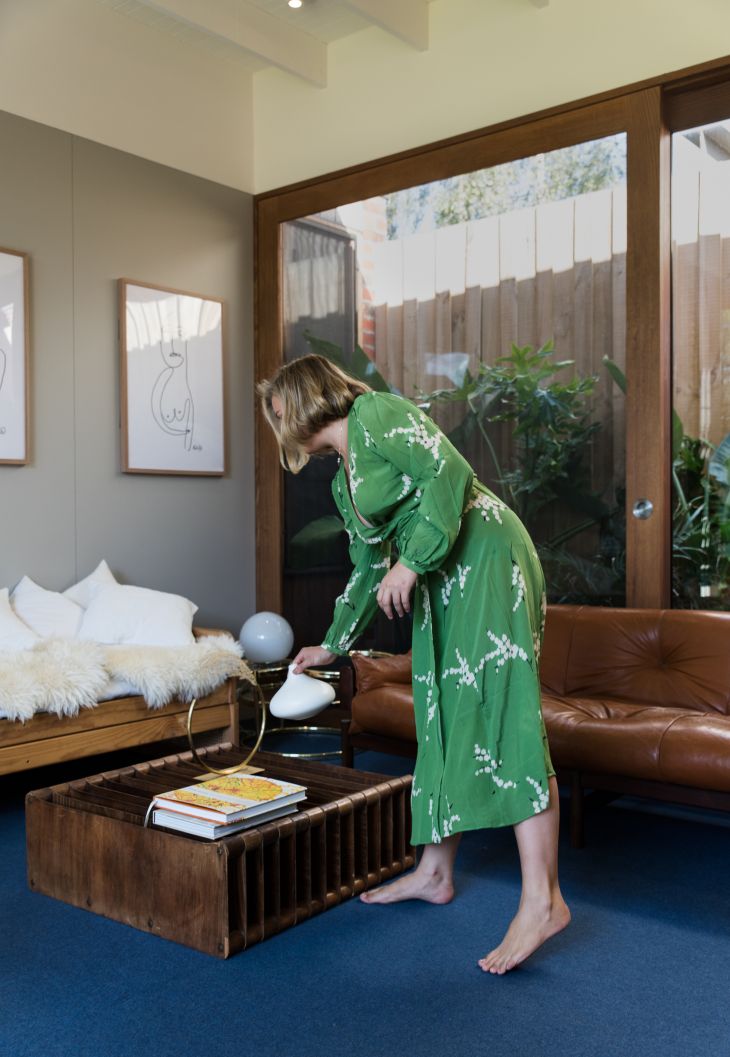 Tell us in your own words about what you do, how did you get into it?
I would say I am equal parts a; heavy-lifting delivery/pick up girl, freelance mid-century furniture seller and interior stylist. At the heart of it all, when I am not scouring Victoria and beyond for fabulous furniture and then styling that furniture to sell, I am helping other people to make their homes/work spaces a bit more special. I am new to this and did not study furniture or design. I studied photography, so I often feel like some kid who has just walked in off the street offering incredibly stylish people advice on styling! However I am so glad that I have stumbled into this world and I am just trying to immerse myself in it all. I think about furniture and design all the time, always taking inspiration from my surroundings, online, friends, books, artists, everywhere! I can't get enough. I just love how furniture and styling can completely transform a space into somewhere that is really special to spend time with friends and family. I also think it is important for productivity and overall wellness that people get to live in spaces that they enjoy. It makes me sad to think of all the people who live in spaces that make them feel unhappy. I believe that a simple change of lighting or moving a few things around can make a huge difference and I would love to help them all. I have been doing this kind of work for myself for around three years. I first got into it towards the end of university. While I have always loved interior design and architecture it wasn't until I was studying photography in Melbourne that I began really exploring mid-century modern design and refining my style. I would go out searching for special pieces of furniture across many different platforms in an attempt to turn my home into something different from an Ikea catalogue. I wanted something more! It amazes me how much money people will spend on furniture and after all that money spent they are left with nothing special, or unique (in my opinion). I mean, that's great if that's what they want but it's not for me.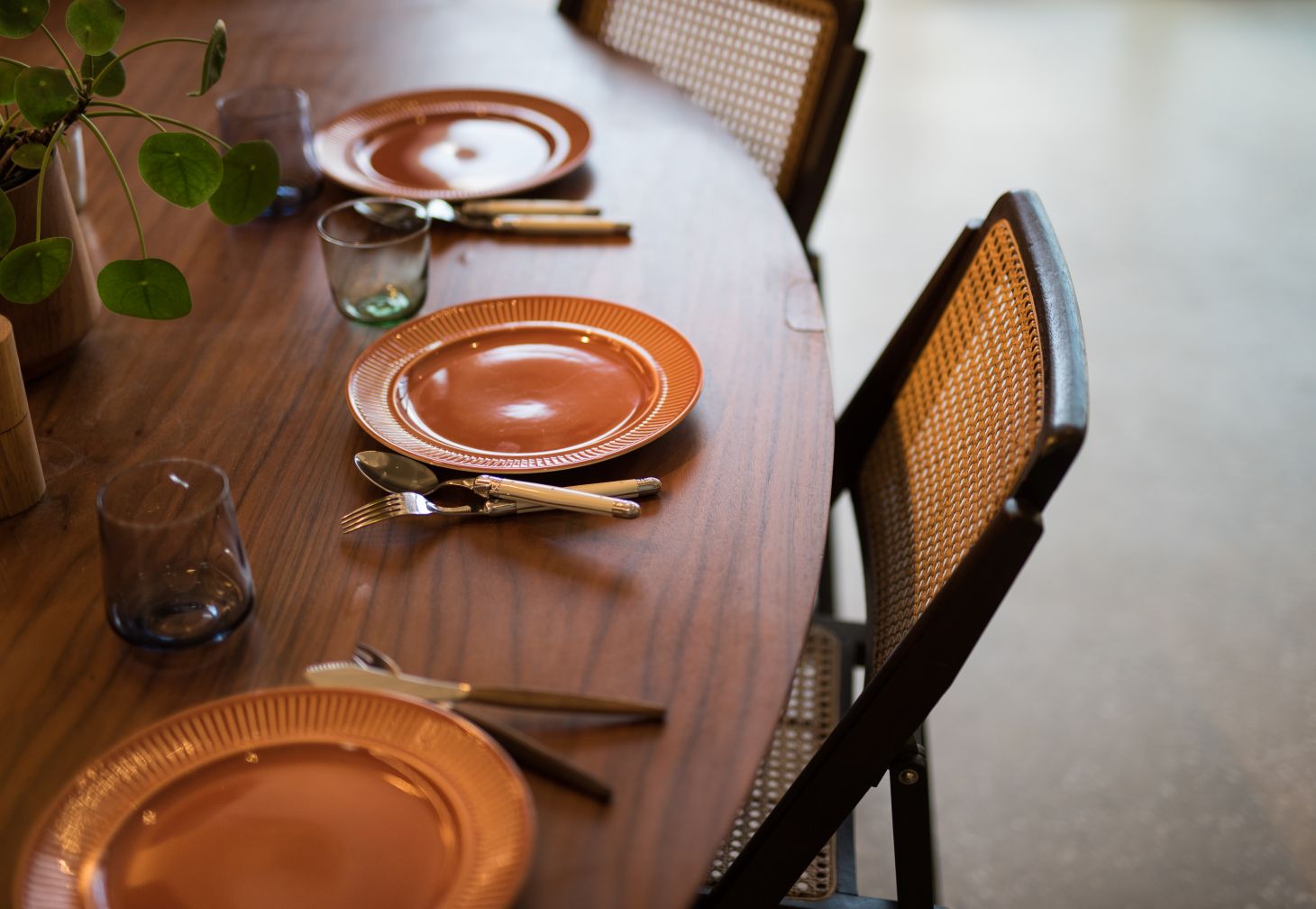 Where did you grow up?
I grew up in a beautiful place called Brookfield in Brisbane. Brookfield is lush and green with rolling hills everywhere and a wonderful sense of community. Growing up as funny little kids in the nineties was so much fun there. Our parents seemed to always to be drinking and the kids all got to roam freely, riding horses to each others houses. Every now and then when I am back in Brisbane I go out to visit the house I grew up in there as we still know the people living there. I realise how lucky I was. We had fifteen acres of horse paddocks, stables, sheds and an arena because we rode quite competitively throughout school. It was a tropical haven with macadamia trees, mango trees, a guava forest, and a small army of different animals all at our disposal to enjoy and play with. The house itself was at the end of a long driveway and the entrance had these huge church doors on it that you had to unbolt and led onto a huge verandah overlooking the hills. The house itself was made up of different sections connected by wrap-around verandahs and big glass sliding doors. Looking back on my childhood there, it was definitely a pretty incredible and carefree place for a feral little kid to grow up. The Melbourne furniture scene seems to have a depth of history that I just didn't experience in Brisbane. Brisbane has comparatively far less mid-century houses and design then Melbourne. There is so much beautiful furniture here to be recycled. It is kind of like a big game of treasure hunting, you never know what you will stumble across.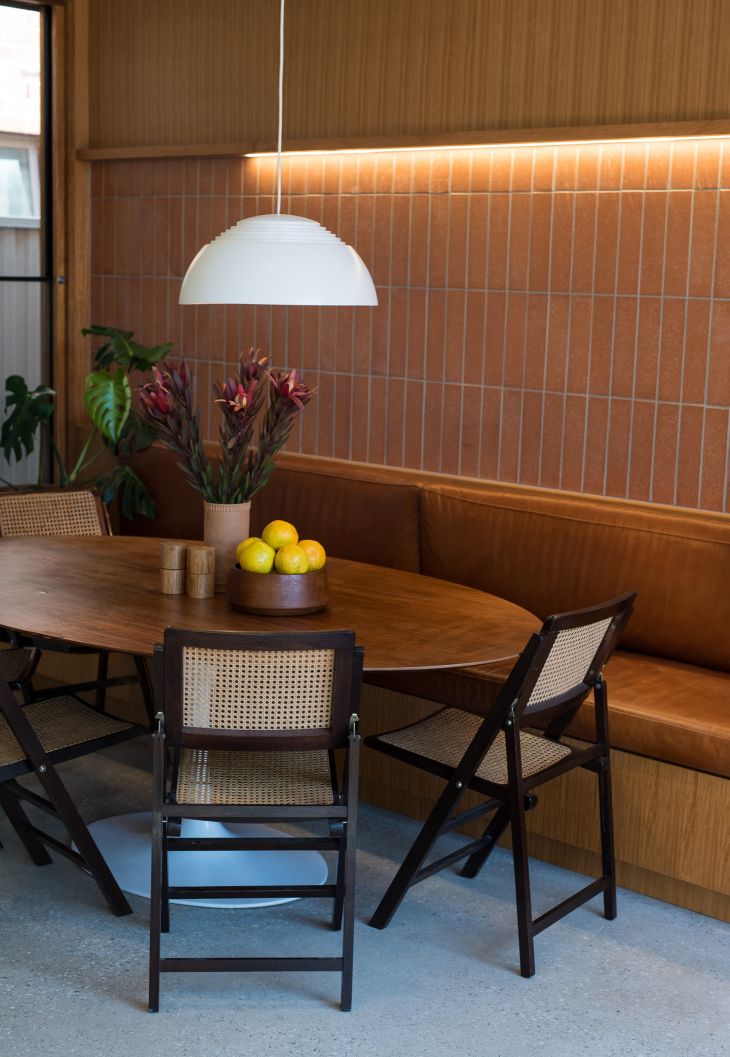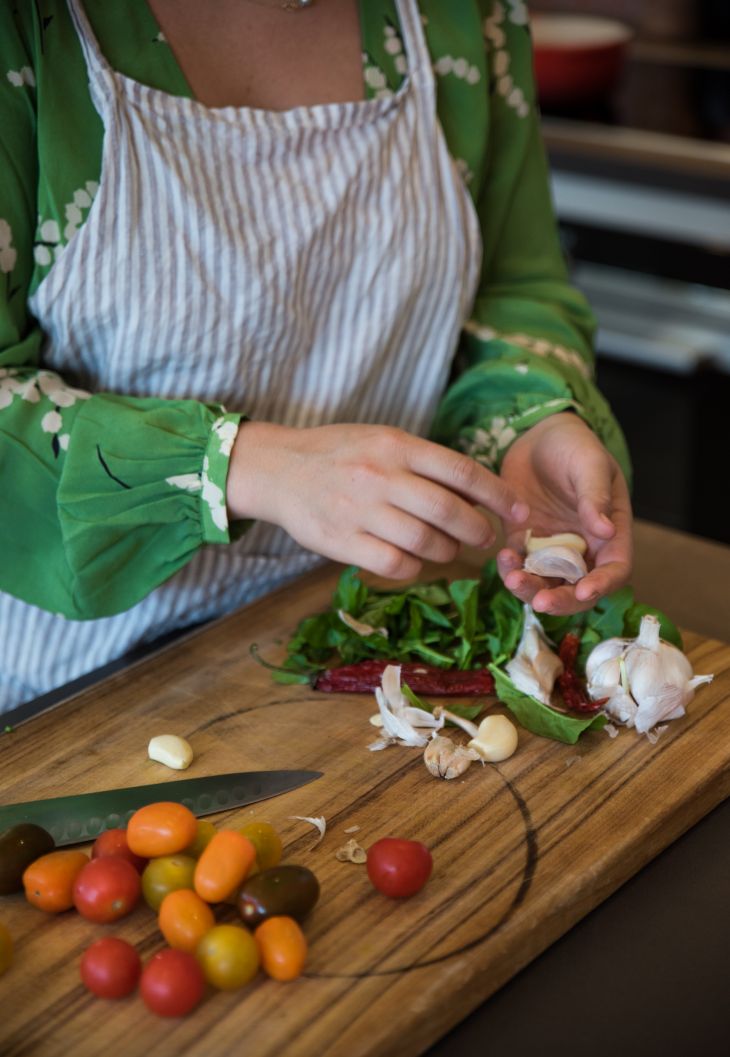 [clear]
Above:
100% Linen Apron in Stripe.
There is so much beautiful furniture here to be recycled. It is kind of like a big game of treasure hunting, you never know what you will stumble across.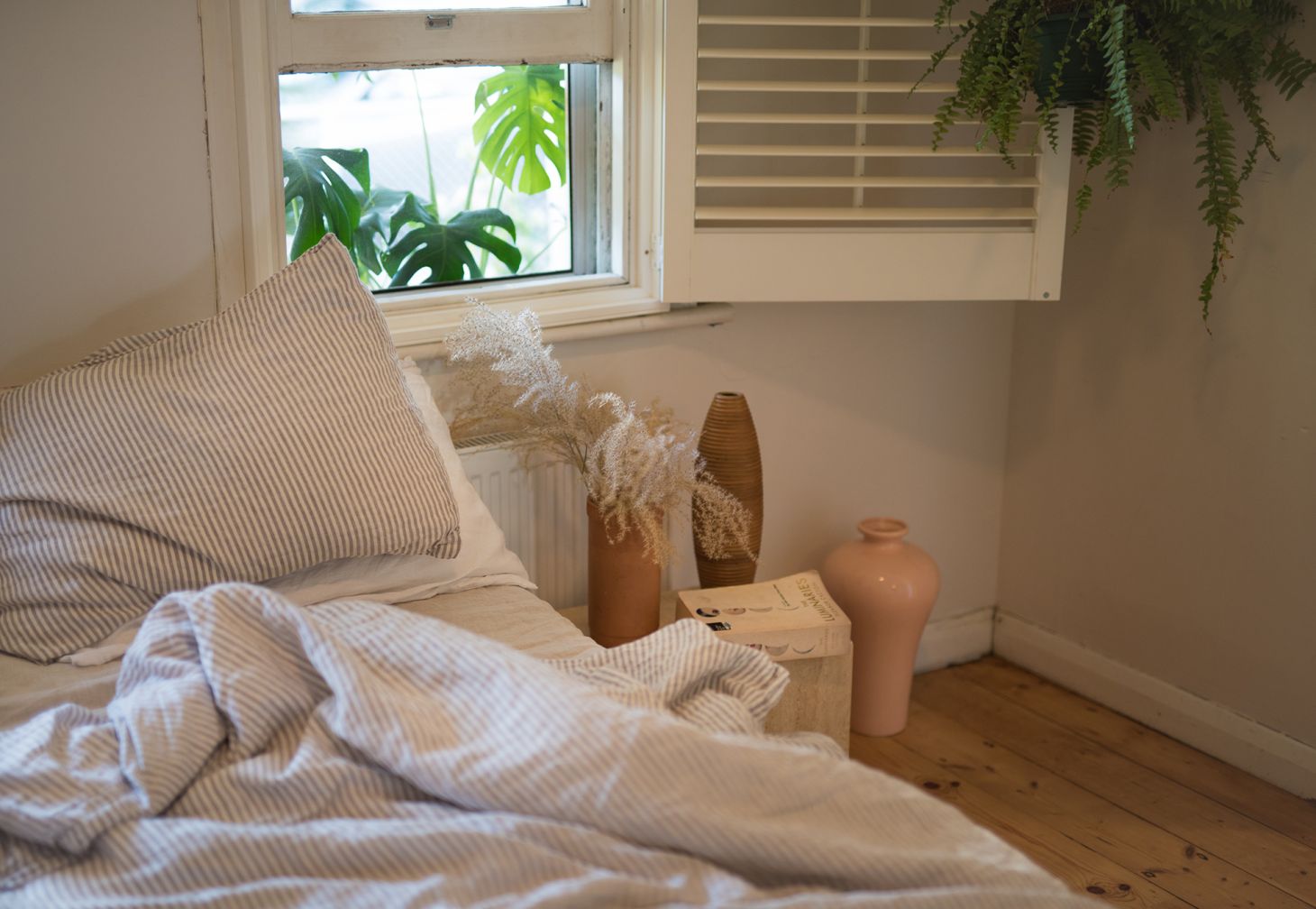 Featured above: 100% Linen Duvet Cover in Stripe, Fitted Sheet in Dove Grey, and Pillowslip Sets in Stripe & White.
What are some of the pieces you own that bring you the__most joy?
I go through stages of loving different pieces. I will look at it and think "I am so glad I found you". My rattan folding dining chairs get me every time I look at them. They are minimal but always just perfect and make everything look better. For me the story behind how I picked it up also connects me to how I feel about certain pieces of furniture. My Milo Baughman three-tiered coffee table brings me so much joy. I have had it for three years, It is gold and a big statement piece and sometimes it doesn't go with my lounge room set up or my style but I always keep it around. It was one of the first pieces of furniture I really loved. I had found it and was organising to pick it up when the woman decided she would keep it. I think I was so excited by it she realized it was so special and decided to hold onto it! I learnt my lesson to play it cool after that. They were so hard to come by in Australia, I nearly bought one from the US but I couldn't afford it. Five months later I was searching for a coffee table on ebay when it popped up again. It had only been up for under a minute when I bought it. That was the best, I was so bloody happy and I don't think I could ever sell it. Last year I sourced a mid-century tv-cabinet that's nearly four metres long. I put legs onto and turned it into sideboard and it is so gorgeous, I'm always staring at it. My mushroom lamp, because lighting is very important to me and the mushroom lamp always makes everything better. Also, my big mumma plant, the monstera deliciosa. She nearly didn't survive moving house this year but has bounced back. I think everyone should have at least one big feature item, be that a sofa, a chair, art, lamps or a plant.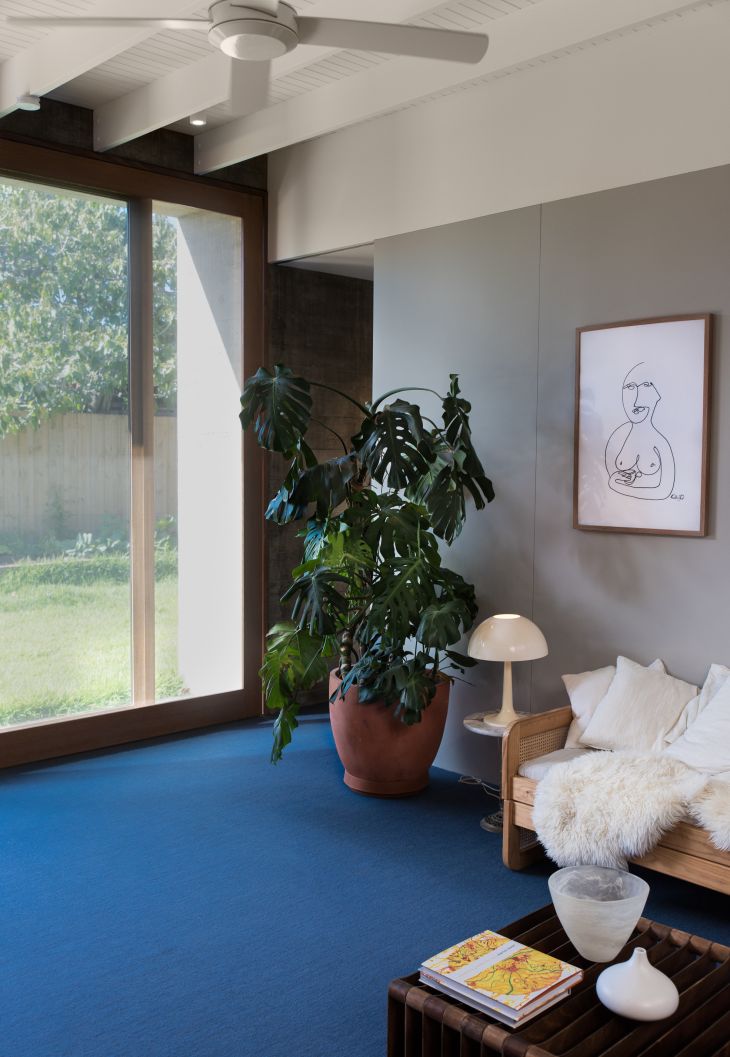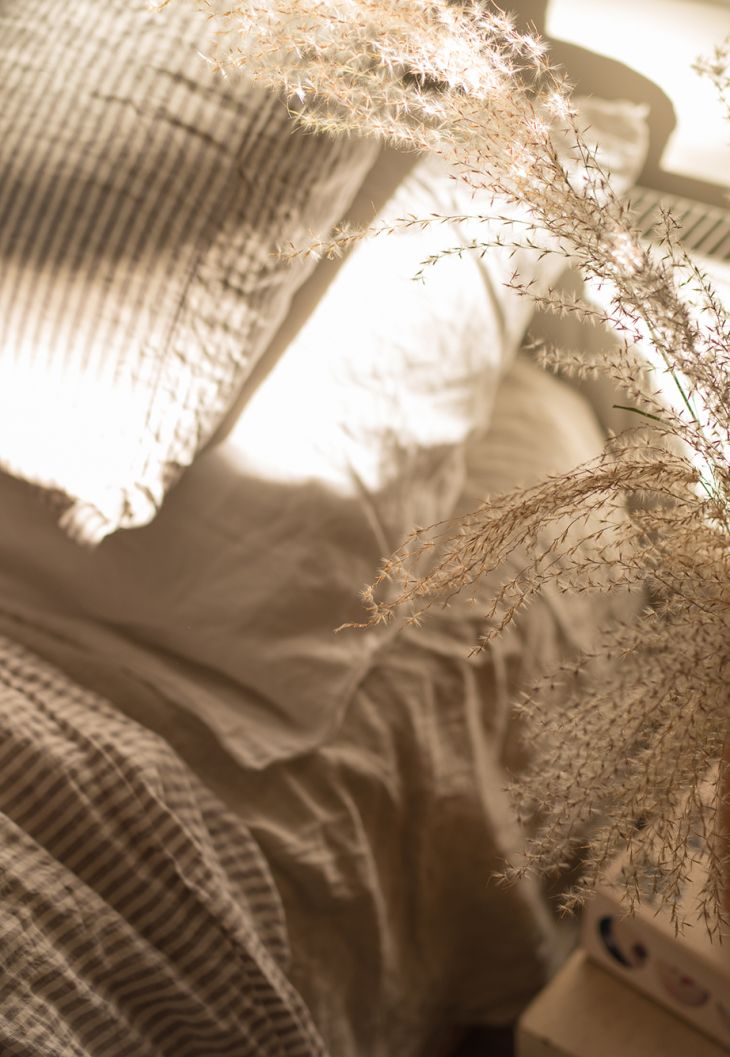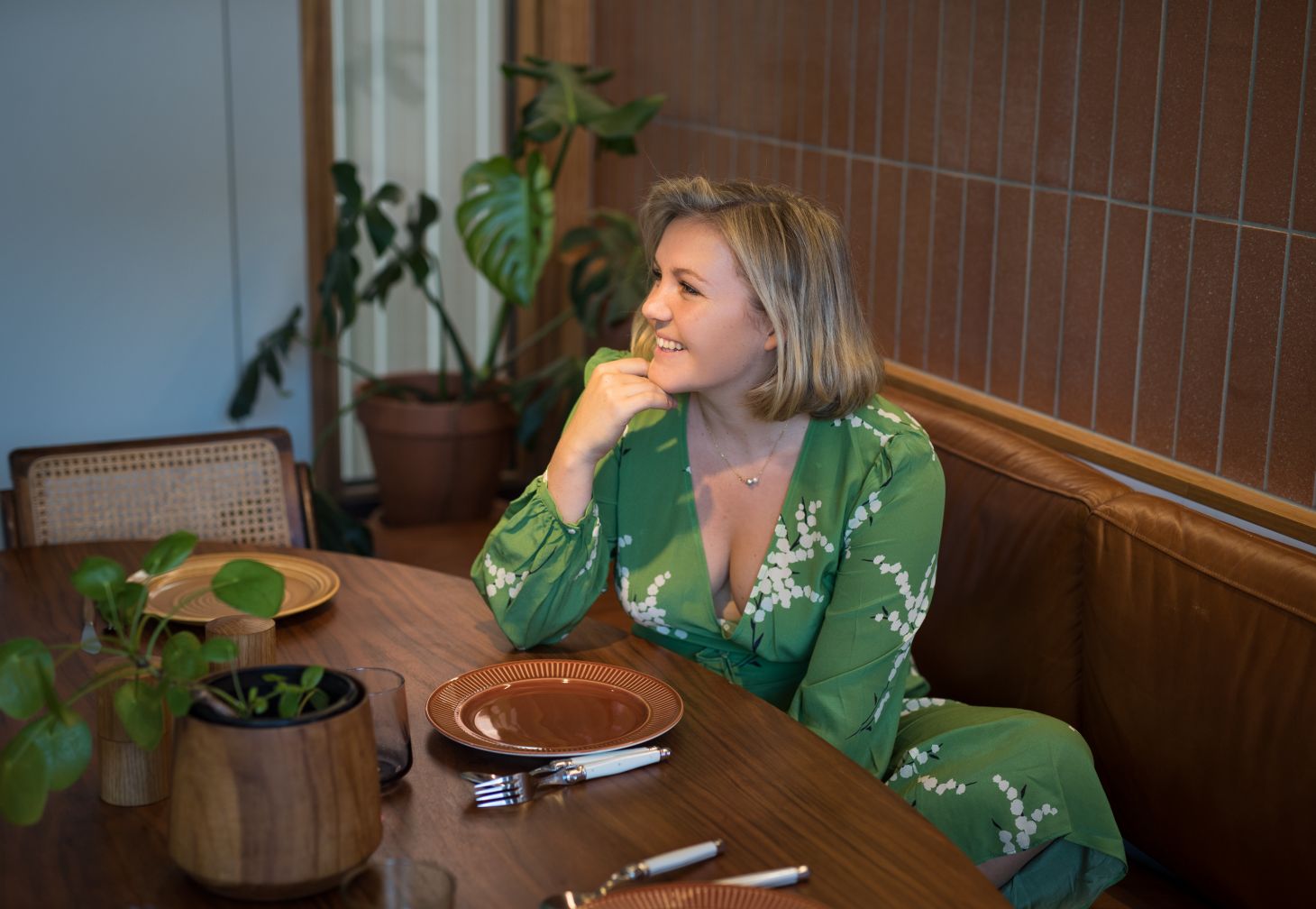 Do you have a morning routine?
I don't have any routines. I guess I am not a person who naturally thinks in ways of routines. (That shows you how disorganised and chaotic my mind can be!) Every day is different for me, routine is the last thing on my mind. Sometimes I wake up ten minutes before I have to leave the house, clean my face, throw on some clothes and out I go, while other times I am home all morning in which case i'll make myself a coffee and spend it leisurely whilst looking for furniture to buy on my laptop.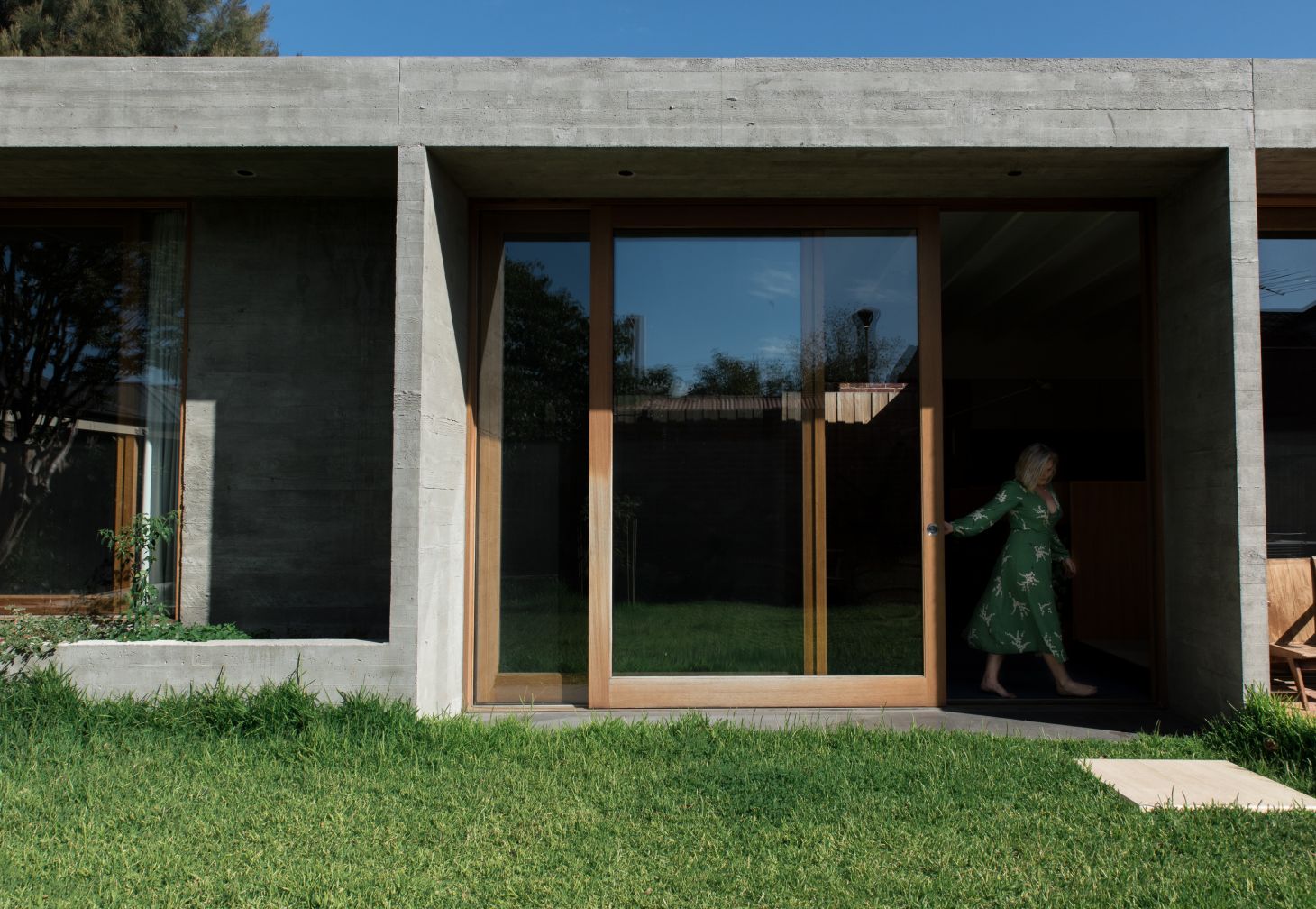 A bedtime routine?
I live with my best friends and we all love food probably too much. Honestly every night one of us puts on a huge big delicious dinner and we all get together to catch up over wine and food. This is a favourite part of my day. The atmosphere here is always wonderful, the food is delicious and the space is perfectly lit and we sit around the dining table enjoying ourselves so much partly because of the food and the company but also because it is just a beautiful environment to be in. Its relaxing, calming and visually gorgeous.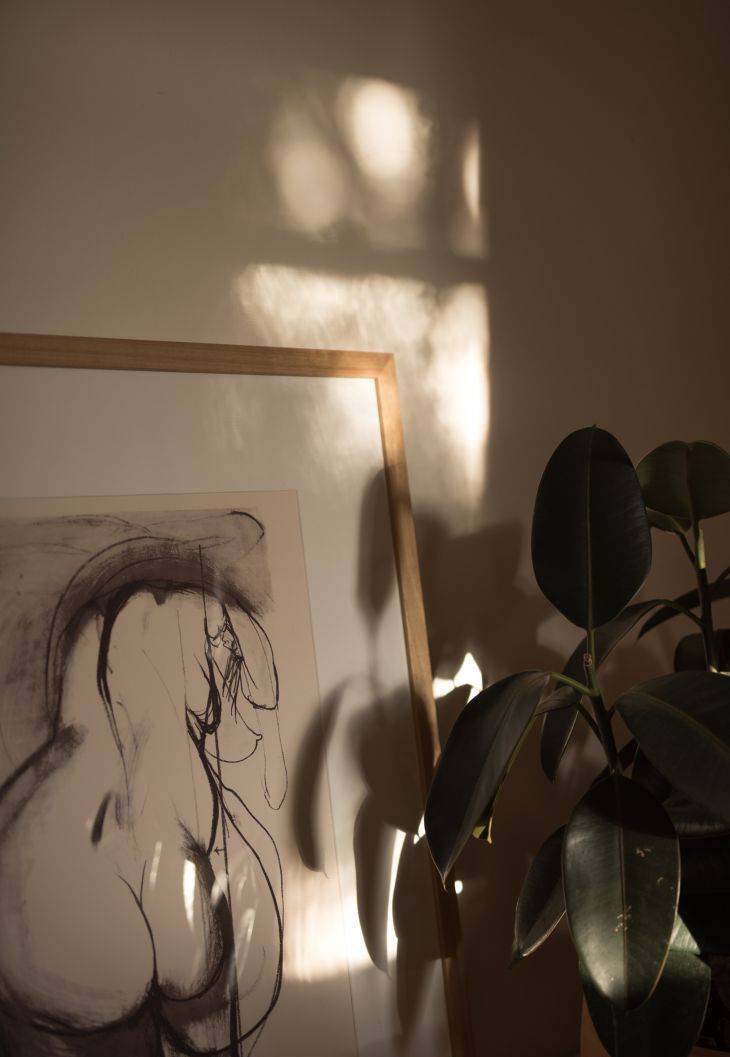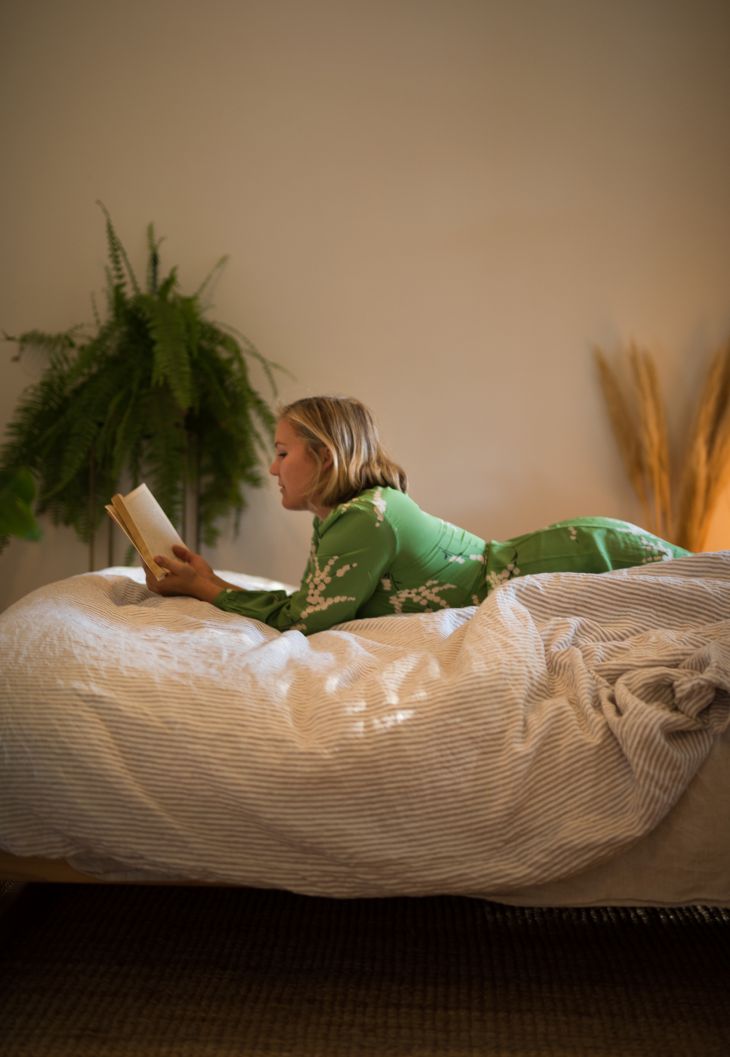 Pip relaxing on her IN BED linen duvet cover in Stripe
Have you set any intentions or goals for the year?
This year I am trying to start designing my own furniture. I have done bits and pieces for clients in the past which has been fun. There are just so many pieces of furniture I want out there for people to enjoy (hopefully). I feel some of the mid-century furniture back in its time was just so fabulous and it's just such a pity that its not readily available today. So many people ask me to find them certain pieces of furniture from that era and it's frustrating that it can be so hard to find those rare pieces. I have a little sketchbook full of different ideas. My drawing skills are terrible so it's something that I need to work on.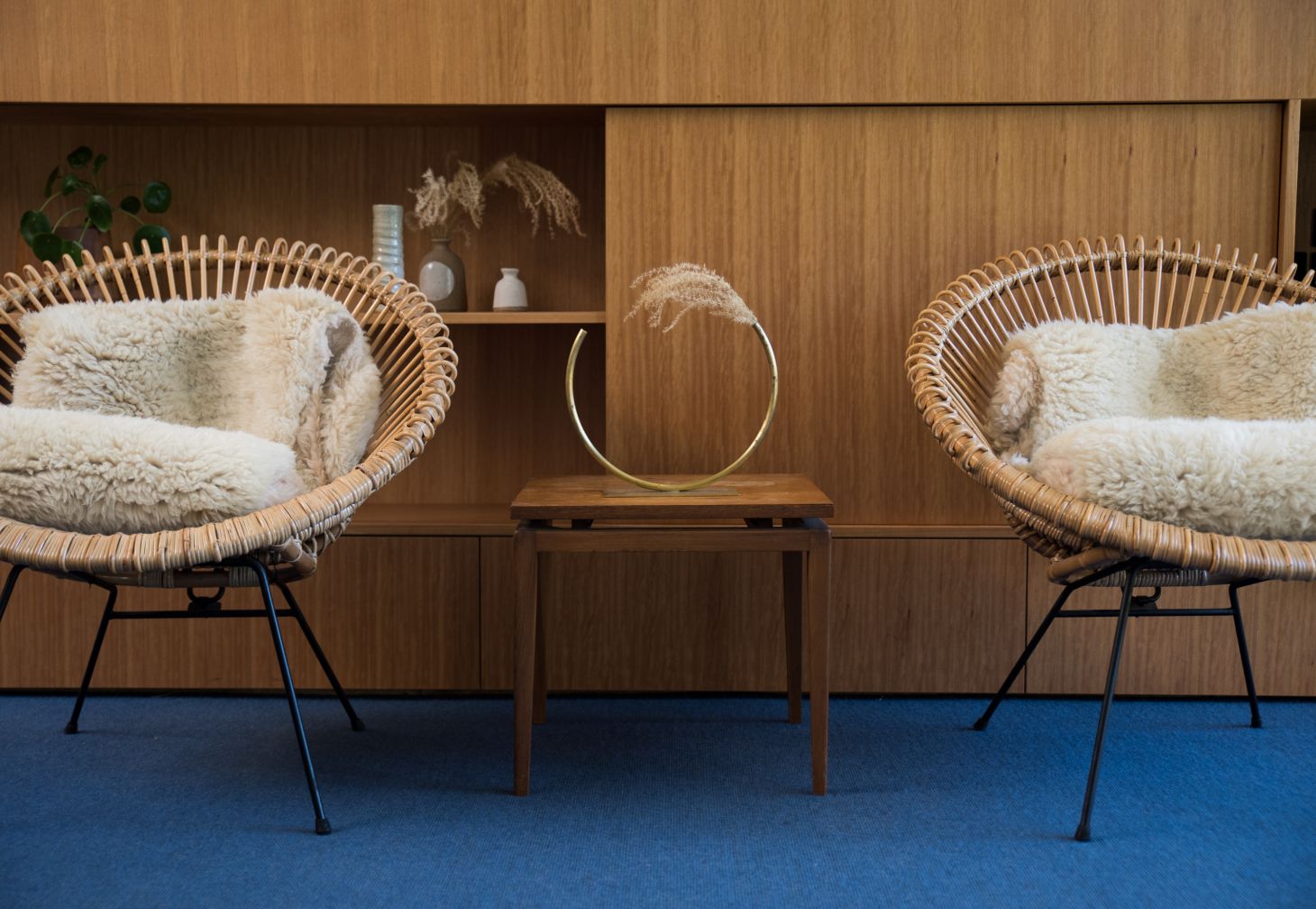 Tell us about your home.
Architect Rob Kennon and his team are behind what can only be described as the most fabulous rental house going around! From the street it is quite an unassuming Victorian house, but when you walk inside it transforms into an incredible architecturally designed house. It has a these wonderful orange tiles above the dining table as well as in the open plan kitchen which is perfect for all of our mid-century furniture. It also has a sunken living room, with blue carpet which is such a beautiful space to spend time in. Photos don't do this house justice, when people visit they are always amazed with the sense of space in the house, all the little details, lines and textures add up to make this house so phenomenal.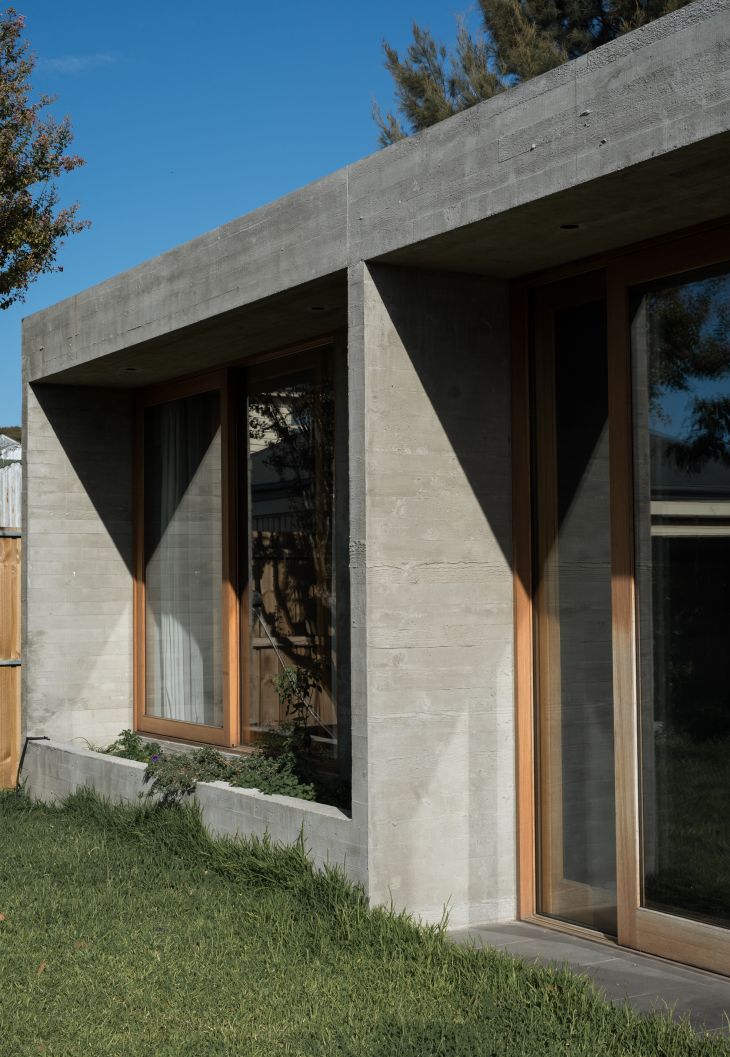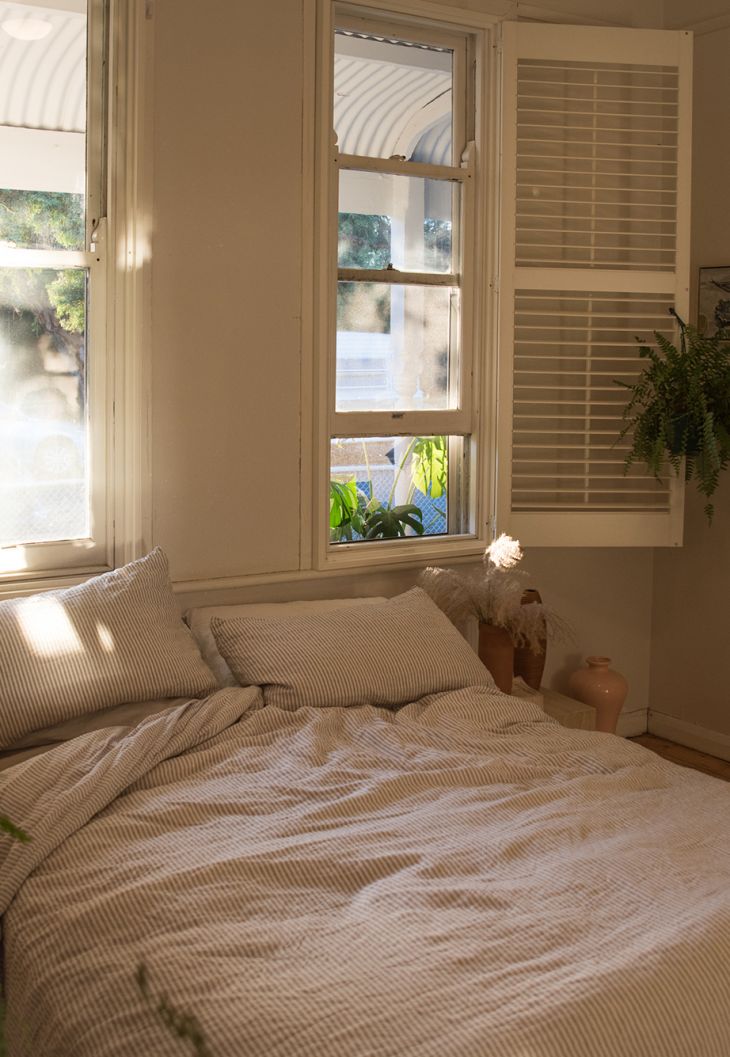 What are you currently reading, watching, listening to?
Listening to: Rhye's new album Reading: The Natural Way of Things by Charlotte Wood Watching: Film: Call me by your name by Luca Guadagnino Also watching Married At First Sight with my housemates. The TV show and film are the perfect balance between trash and treasure, which funnily enough sits well with the second hand furniture business!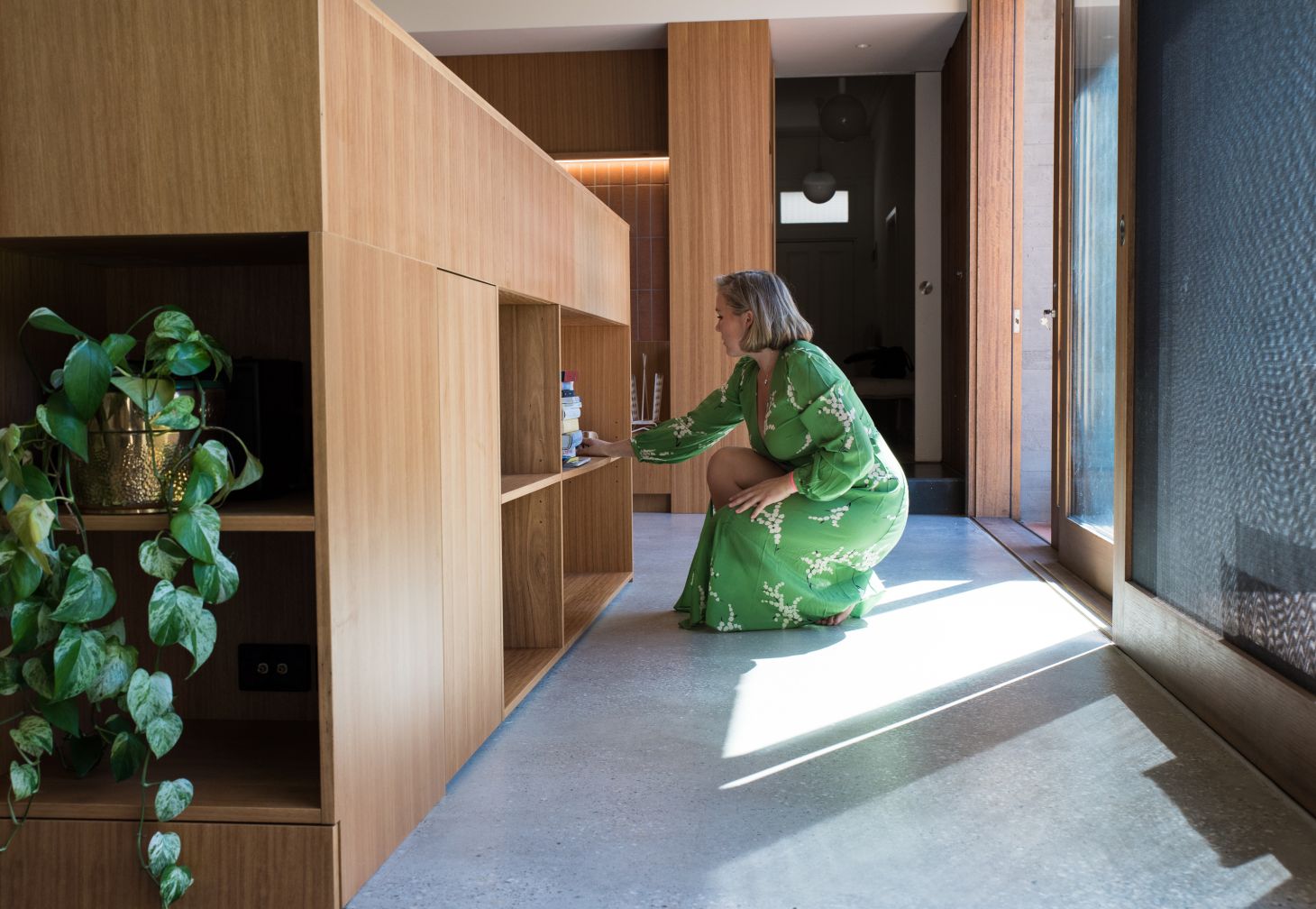 What does an ideal__Sunday__look like for you? Continuing the theme of food and drinks here - Mimosas, Bloody Marys, lounging on a butterfly chair with my housemates listening to Caribbean and Spanish music. Going to the South Melbourne markets and eating as many oysters as I can manage and having a grilled fish sandwich from the clay pots. See more from Pip & Curated Spaces__here. SaveSave SaveSave SaveSaveSaveSave