Not IN BED: Galle Fort, Sri Lanka
Words by Caroline Clements
Images by Dillon Seitchik-Reardon
Galle Fort was once of the best surviving areas of Sri Lanka when the tsunami hit the southwest coast on Boxing Day in 2004. We are told this by a local restaurant owner Zam, whose place, Coconut Sambol, we stumble into for dinner. It happened to be his second night of operation so he welcomes us excitedly into the tiny 10-seater restaurant that he has transformed from a gem store just days before. It's the coconuts dangling in the doorway and the sight of curry buffet running along one wall that draws us in. Later he reveals it is actually his aunt who makes all of the food, and it's some of the best we have in Sri Lanka. The next day we were in Baseera Saly's kitchen learning how to make these traditional dishes.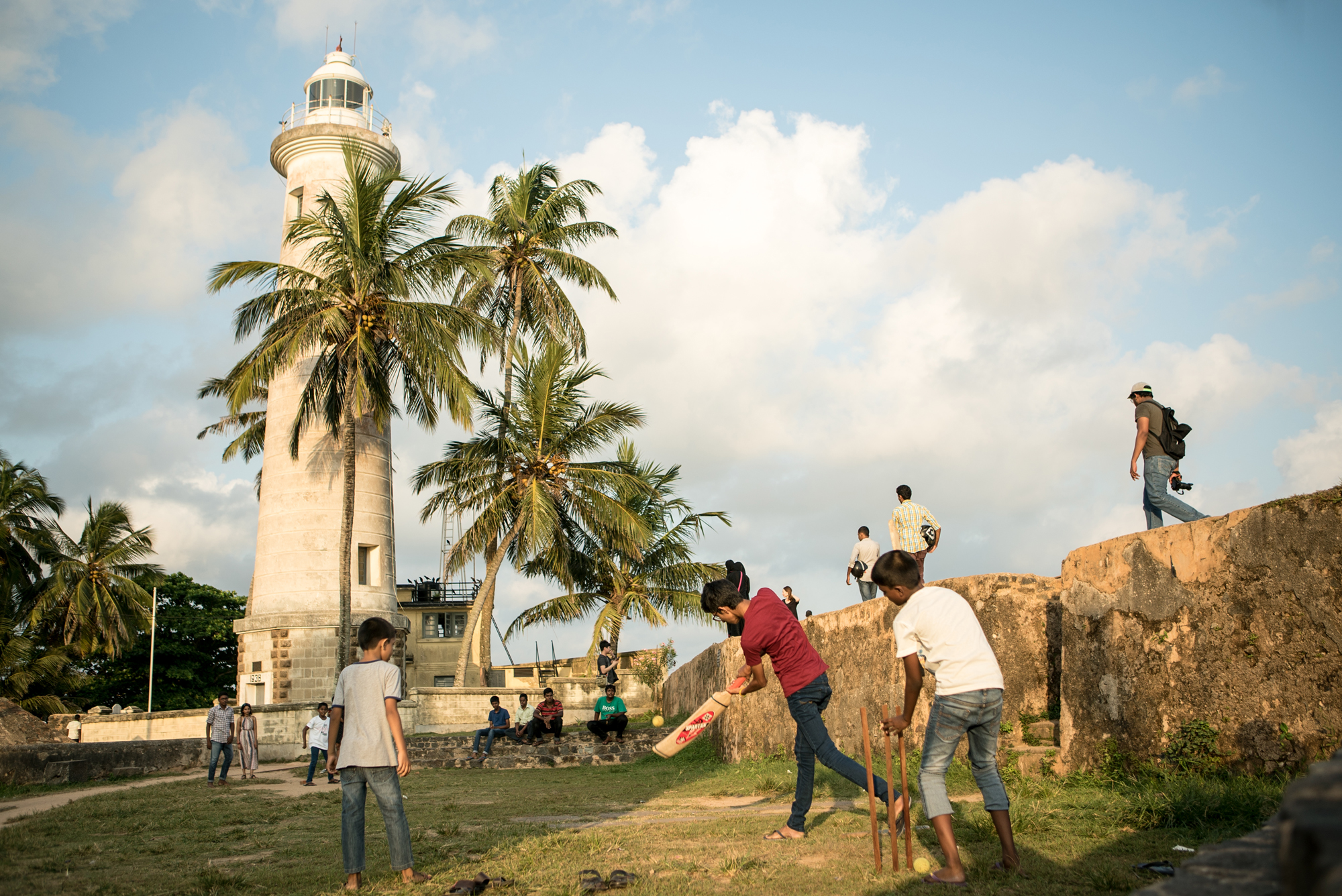 Located in the Bay of Galle, Galle Fort was first built in 1588 by the Portugese, then extensively fortified by the Dutch during the 17th century. Self contained by high-walls and built with a European sewer system, Galle Fort furnished with low-rise colonial architecture stayed largely intact.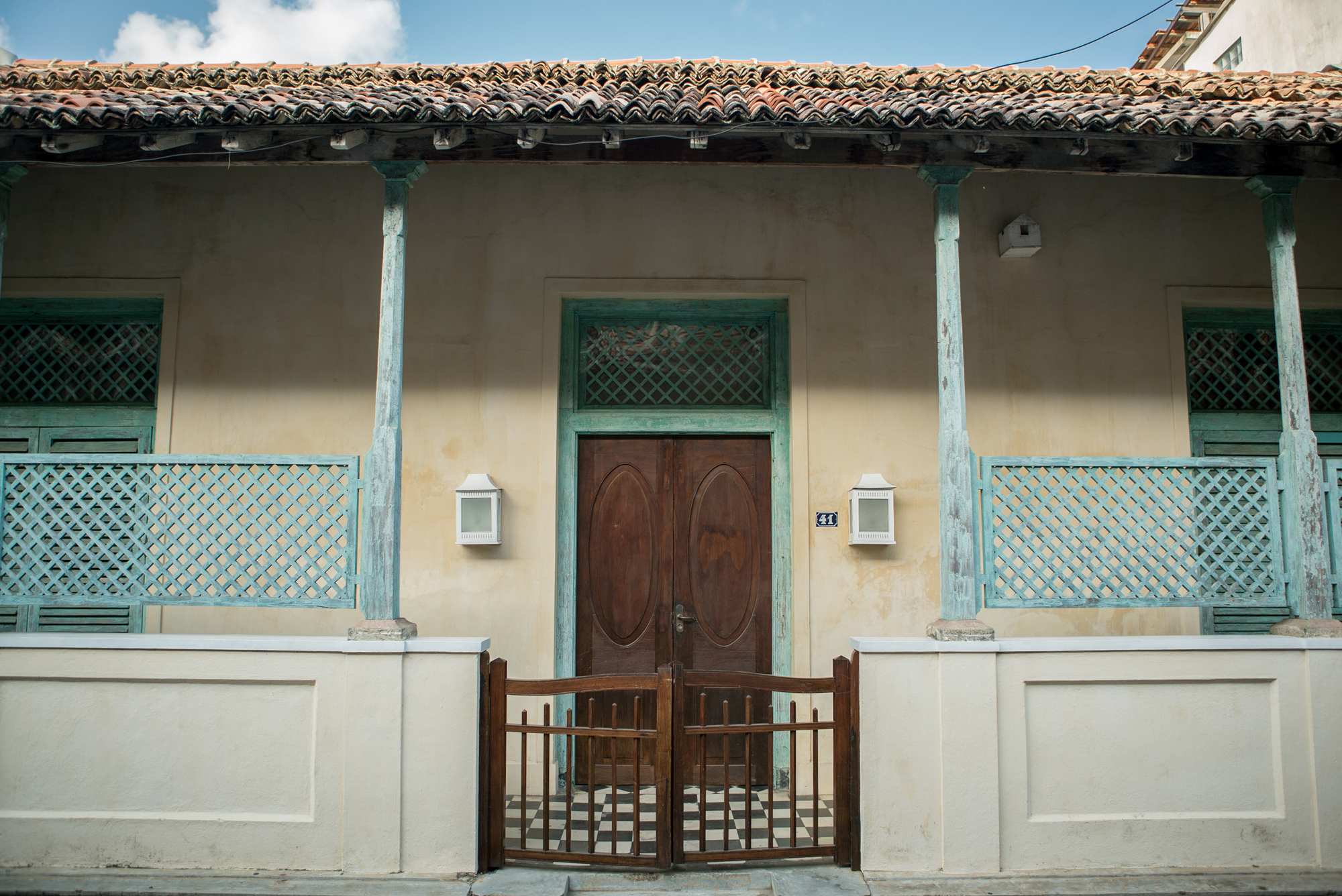 These days daily life in the Fort is hustle and bustle with a flourishing tourist economy. 5-6pm is golden hour here. Tuk-tuks whizz down cobblestone streets, past boutique hotels and food vendors selling bags of cut up mangoes doused in chilli, triangles of roti filled with curried potato and glasses of freshly squeezed lime juice. At the edges of the fort, families swim in the warm lapping water of the India Ocean, while a daring local man dives head first of the top of a 10-metre high wall for a swelling group of gawking travellers. Over near the lighthouse, a group of teenagers play cricket on the grass, and the crowd builds and the light drops.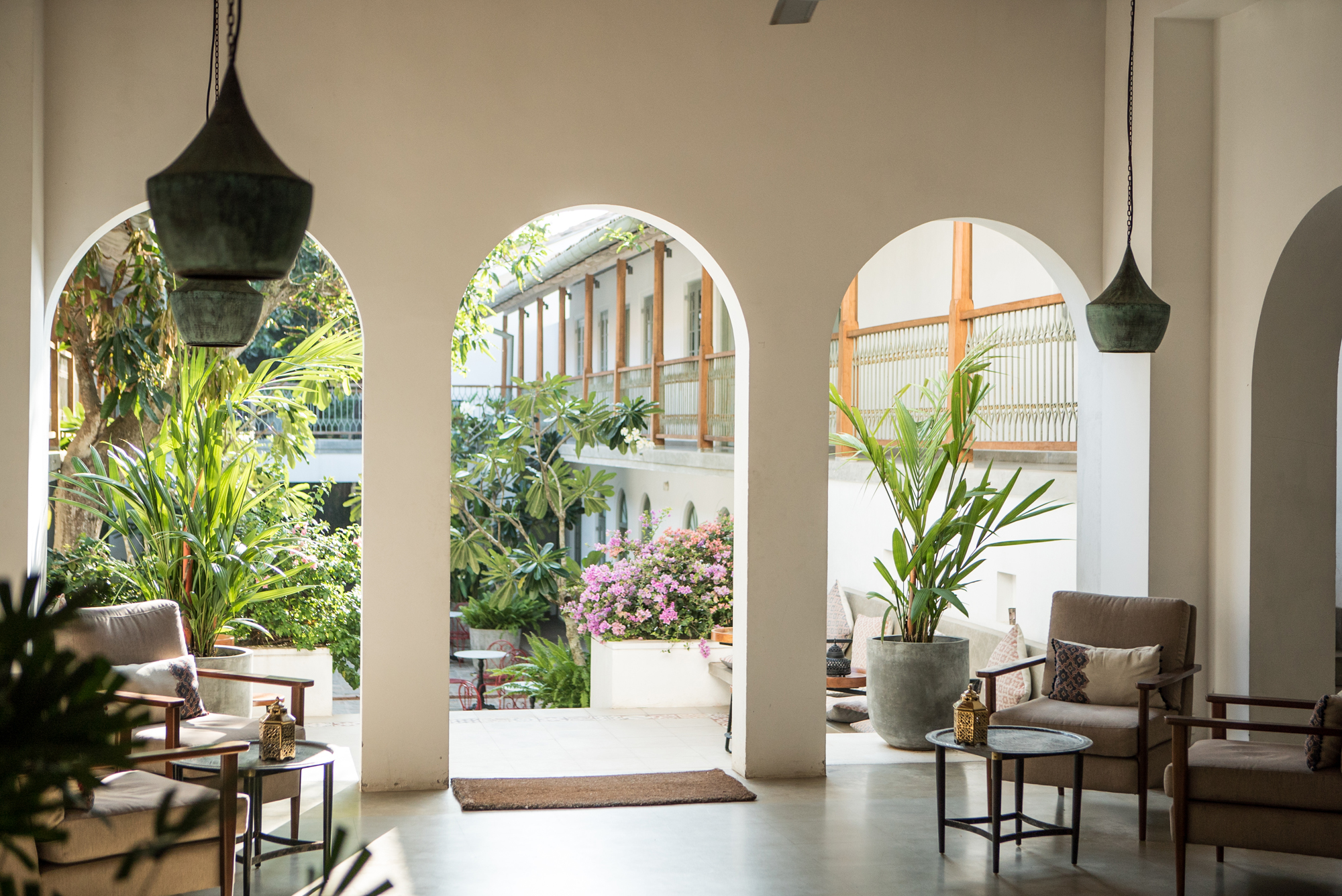 STAY Fort Bazaar A boutique hotel is restored seventeenth century merchants house, the Fort Bazaar is a treat for the uptown traveller. It's original European architecture has been restored with contemporary finished to make way this chic colonial boutique hotel which re-opened in 2016. They serve complimentary tea and cakes in the central foyer / courtyard daily from 3-4pm and have the coolest non-alcoholic bar, serving fruit cocktails and smoothies. Beach Haven Guesthouse For something a little more lo-fi, the Beach Haven Guesthouse on a long corner block is a family-run guesthouse with around 12 rooms. It was originally opened by the former mayor of Galle in 1968 and is now run by a lively lady and her two daughters. They make a great breakfast of fruit and pancakes served on the first floor patio.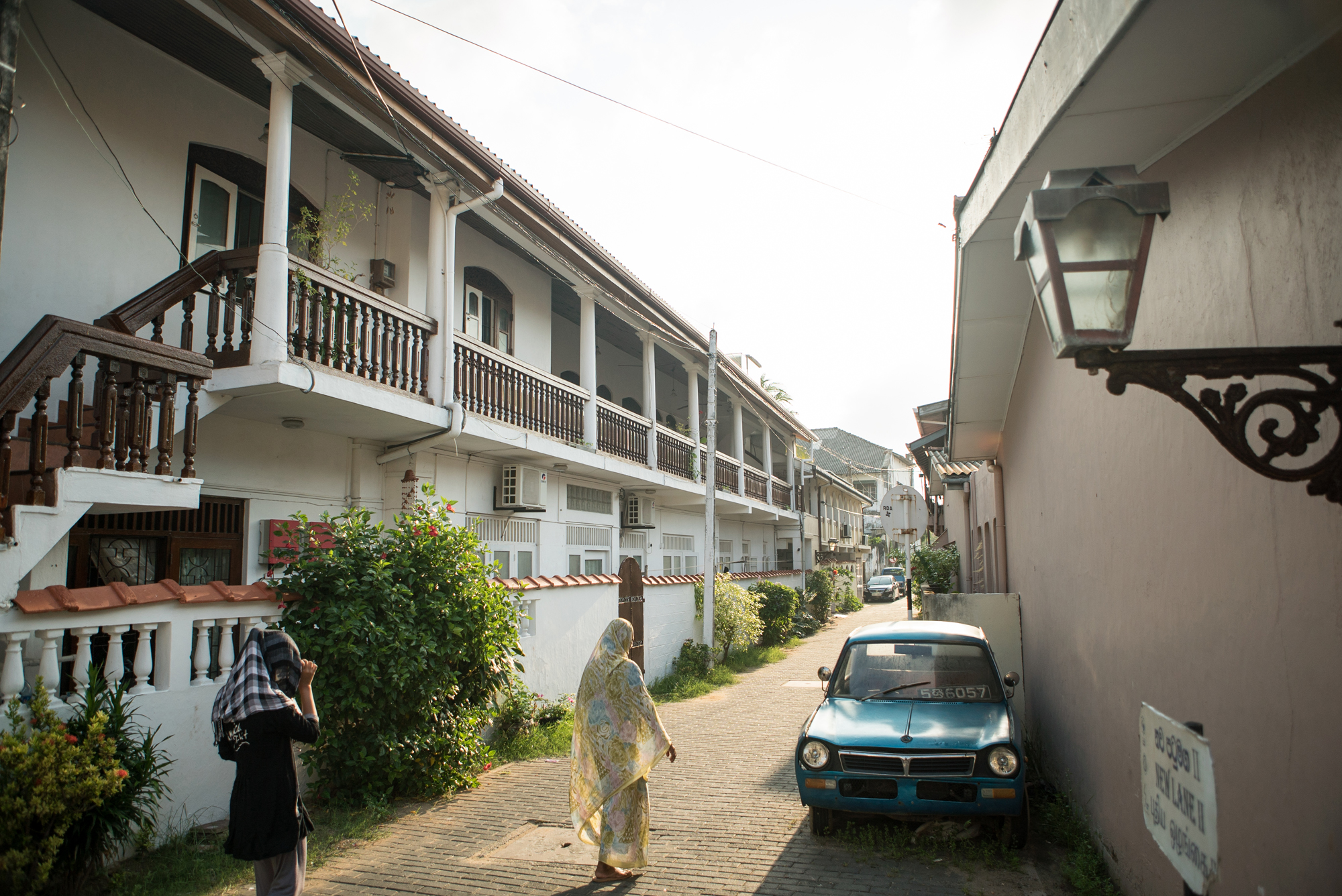 EAT Coconut Sambol A tiny neighbourhood restaurant has about 10 seats, serving a buffet of traditional, homemade Sri Lankan curries in clay pots curries include fish, dahl, chicken, bringal (eggplant), banana and mango chutney. Look out for the coconut dangling in the doorway. Dairy King Dairy King is a sweet as it looks in a bright pink house opposite Coconut Sambol. They serve homemade ice cream and milkshakes on the front verandah. Try a couple of flavours; the mango, burnt butter and cinnamon a top hits. Church Street Social Church Street Social is the Fort Bazaar's in-house hotel restaurant. Open all day, breakfast is an indulgent spread of fresh fruit, toast, pastries, jam, coffee or tea and delicious egg dishes to chose from. Their evening menu includes both Sri Lankan and Middle Eastern dishes. Drink a mango lassi for desert.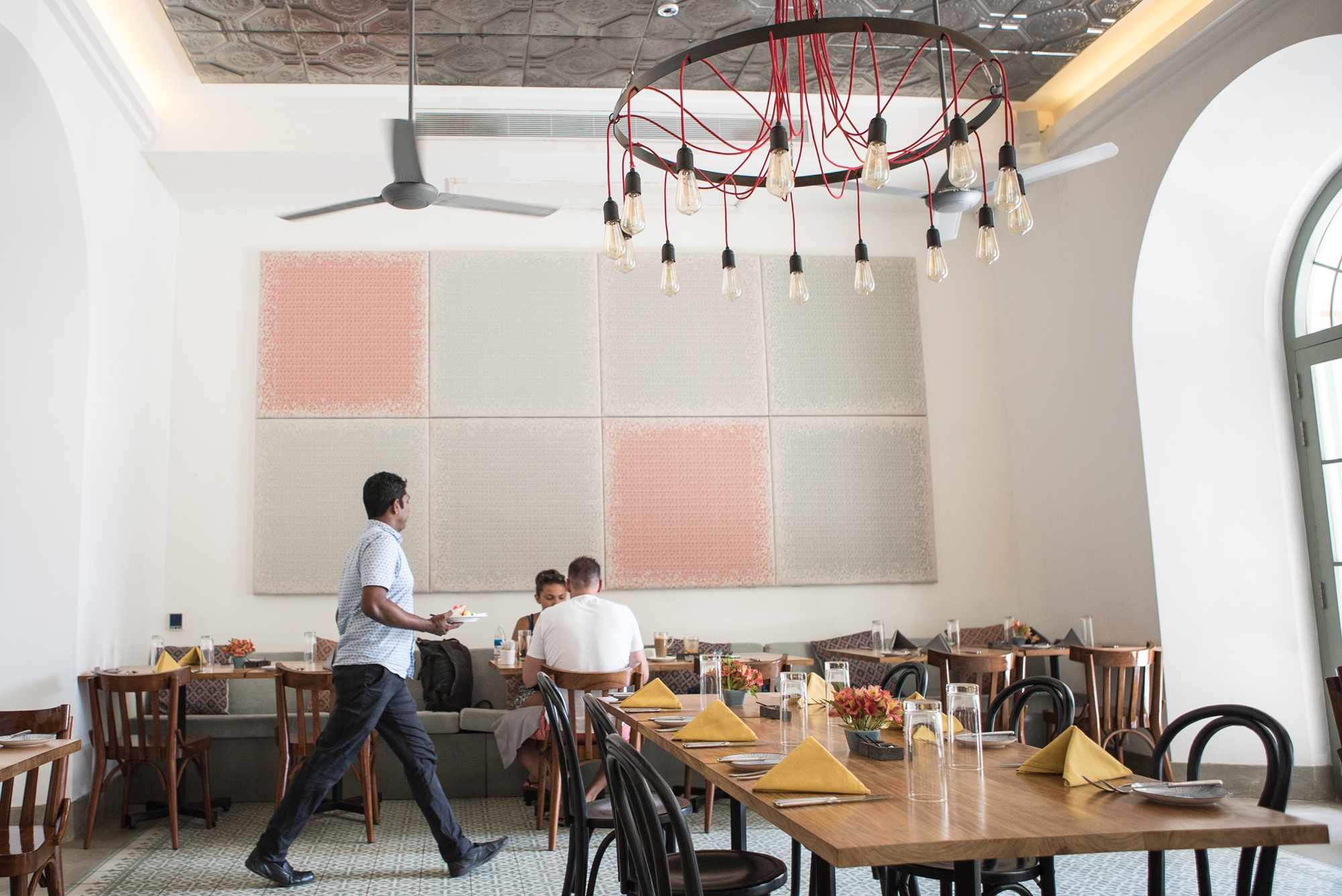 DO Walk around the top of fort walls at sunset Walk around the Galle Fort at sunset and watch all the local activity kids swimming in the beaches on the outskirts of the fort walls, or playing cricket, and families enjoying an early evening stroll. A cooking class People in Galle Fort are very proud of their small town and are eager to share it with visitors. Their homes have an open door policy and you can find families sitting inside chatting. Take a cooking class at a guesthouse and learn how to make various different Sri Lankan-style (mostly veggie) curries to pile on mounds of rice and eat with papadums. Coconut sambal is a real Sri Lankan specialty (unlike Indonesia chilli sambal), made with ground coconut, tomato, chilli and lime juice. It goes well with roti, dahl and a sweet milk tea.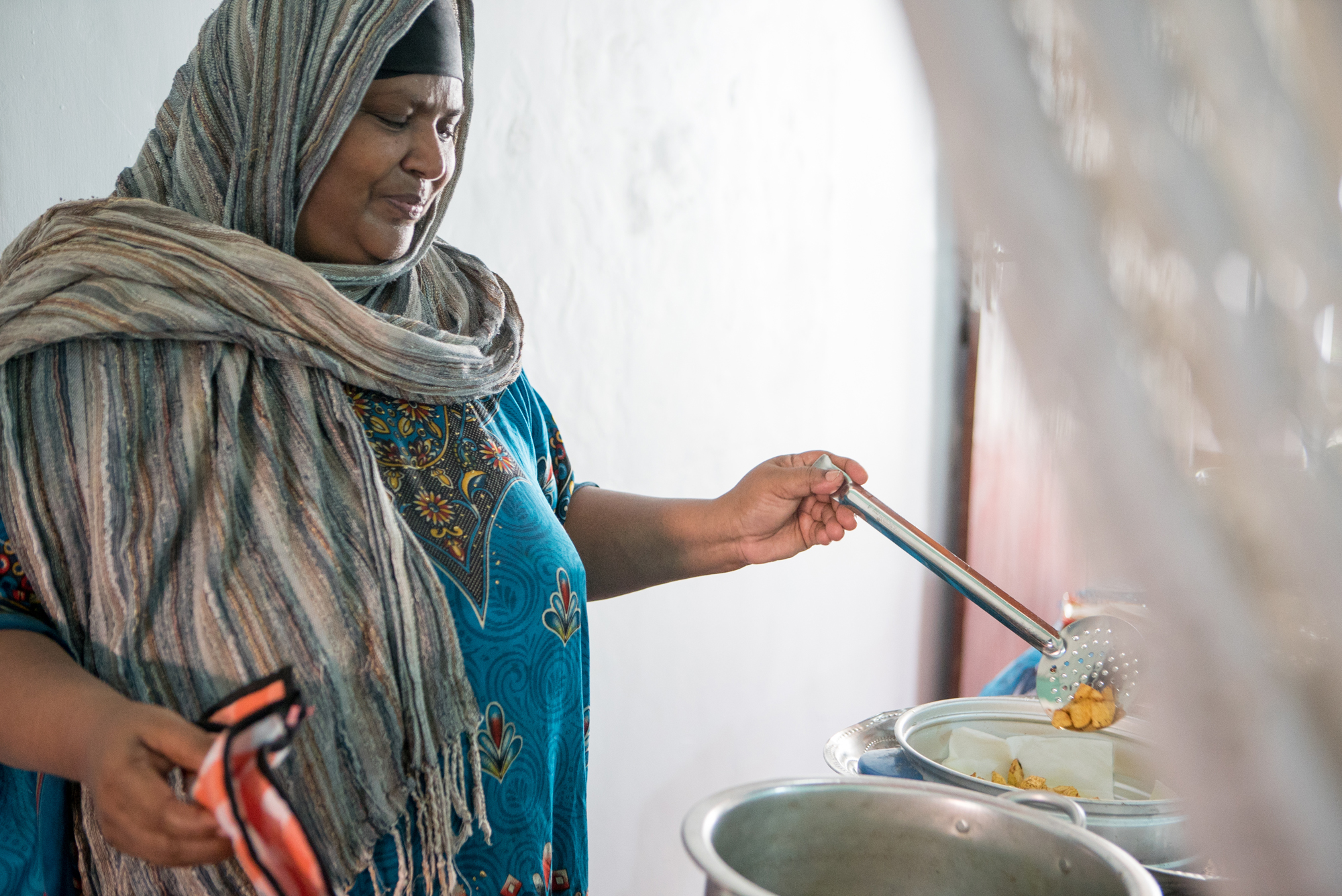 Take a bus to Jungle Beach and Walk up the Peace Pagoda Life exists outside the fort walls and it's a short walk to the main Galle bus station when you do venture out. Jump in a tuk-tuk or on a local bus to Jungle Beach where they have a day beds and a cocktail bar serving pina coladas on the beach. Walk up the hill to the Japanese-built Buddhist Peach Pagoda and look back of the view of Galle Fort from the hilltop at dusk.