Mahsa Willis, Titirangi
Led by the idea that utility and romance can be enjoyed simultaneously, Mahsa Willis creates garments for women that embody the spirit of both notions. A fusion of strong Japanese ethos and the elegance of old European style, mahsa the label acts as a pure outlet from the designer herself -- drenched in an attitude of less is more, this extends out into her lifestyle and living environment too. Mahsa's home is, first and foremost, built with the considerations of natural light, the surrounding landscape and the view in mind. The next layer of quiet, earthy tones sit next to heirloom furniture, paintings and photographs from friends and family. The space overall is warm, unpretentious, and human, much like the designer herself.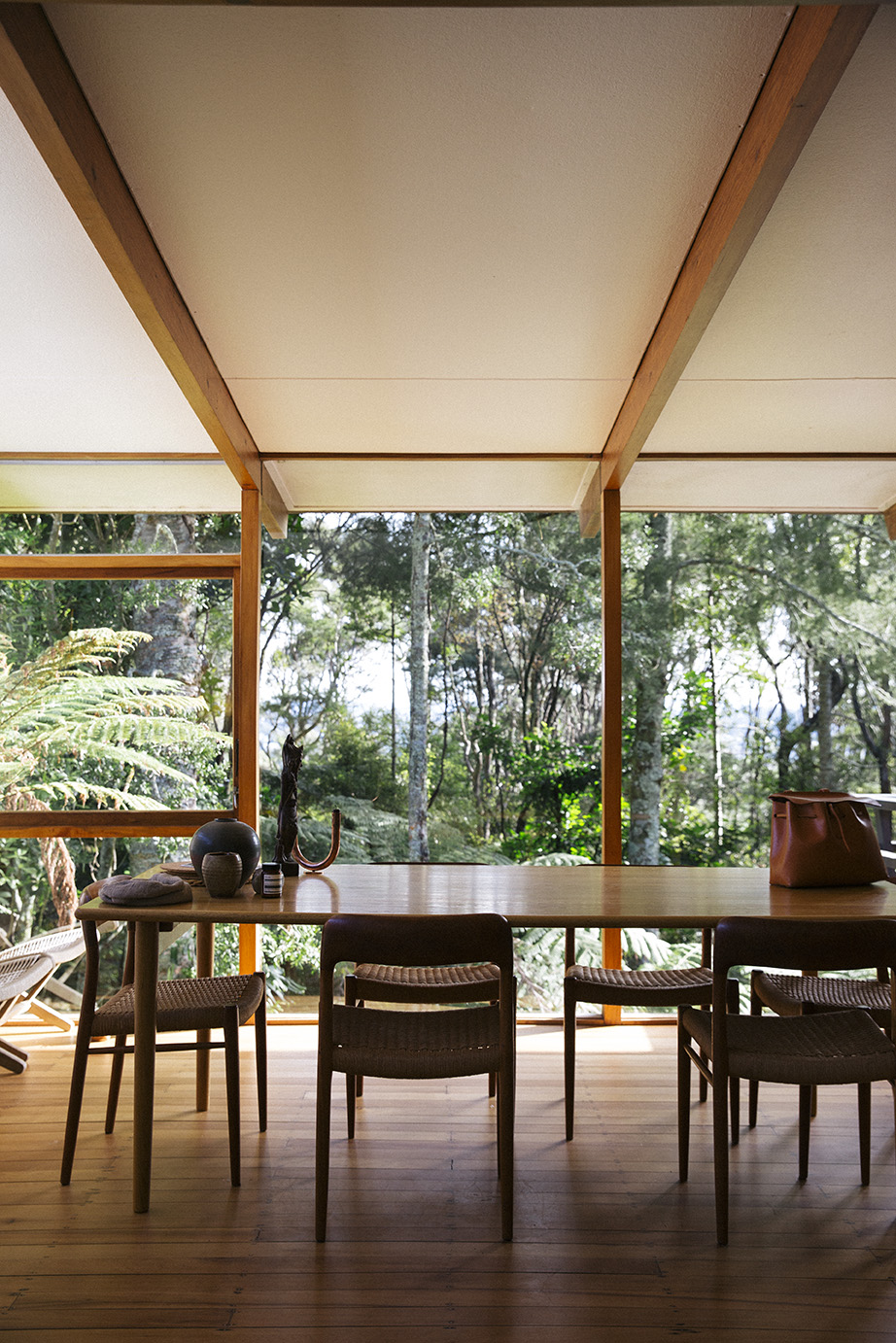 In your own words, how would you describe what you do?
I intuitively create fashion, my life is about realising and understanding a woman's needs and translating that in a fashion sense. Utility and romance are my constants.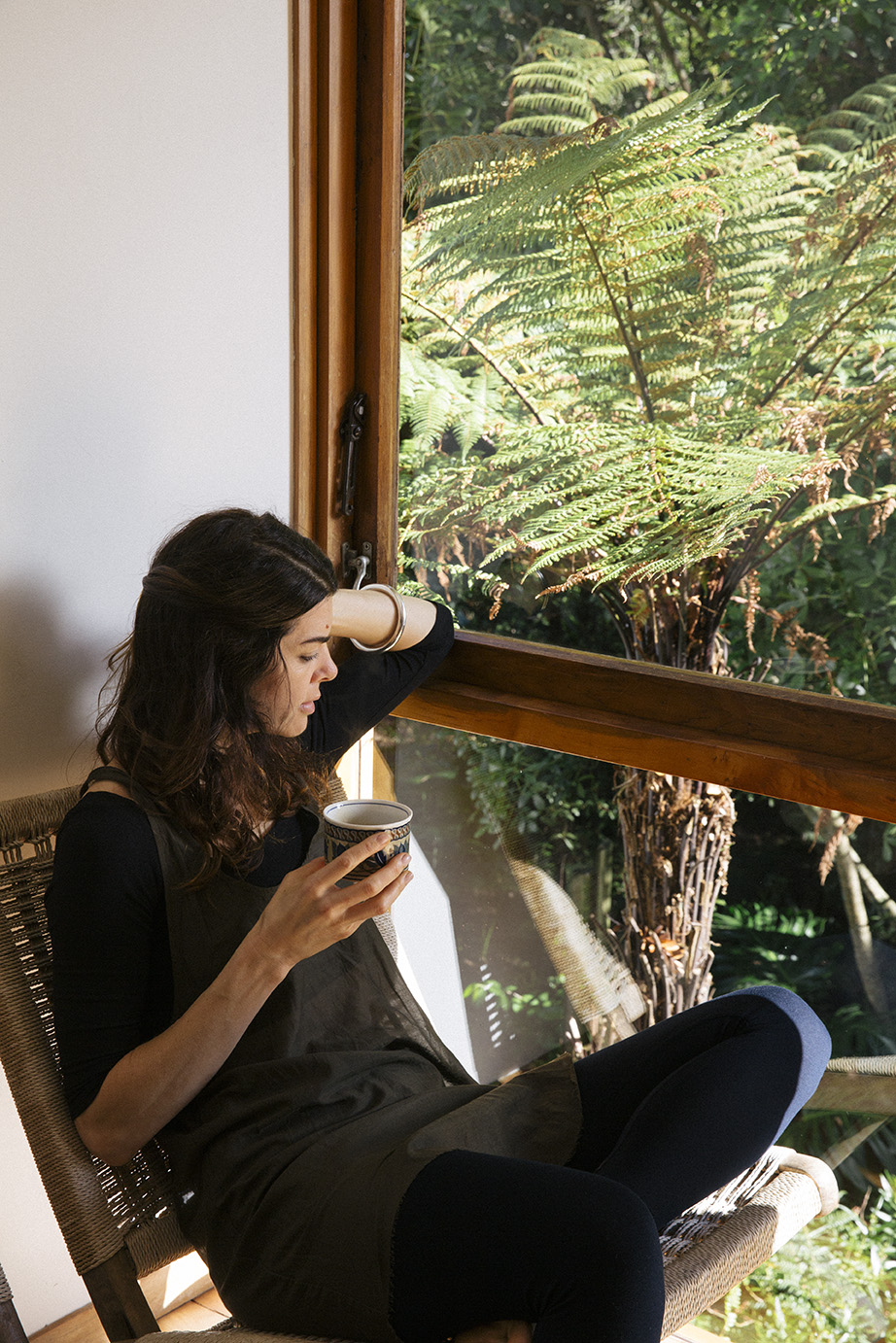 Can you tell us about the history of your home, who built it?
My home was the residential home of Ewen Wainscott and was built in '63/64, it was his family home and we purchased this house from his son. His wife Eileen influenced the design of the house; she was interested in the practicalities of life.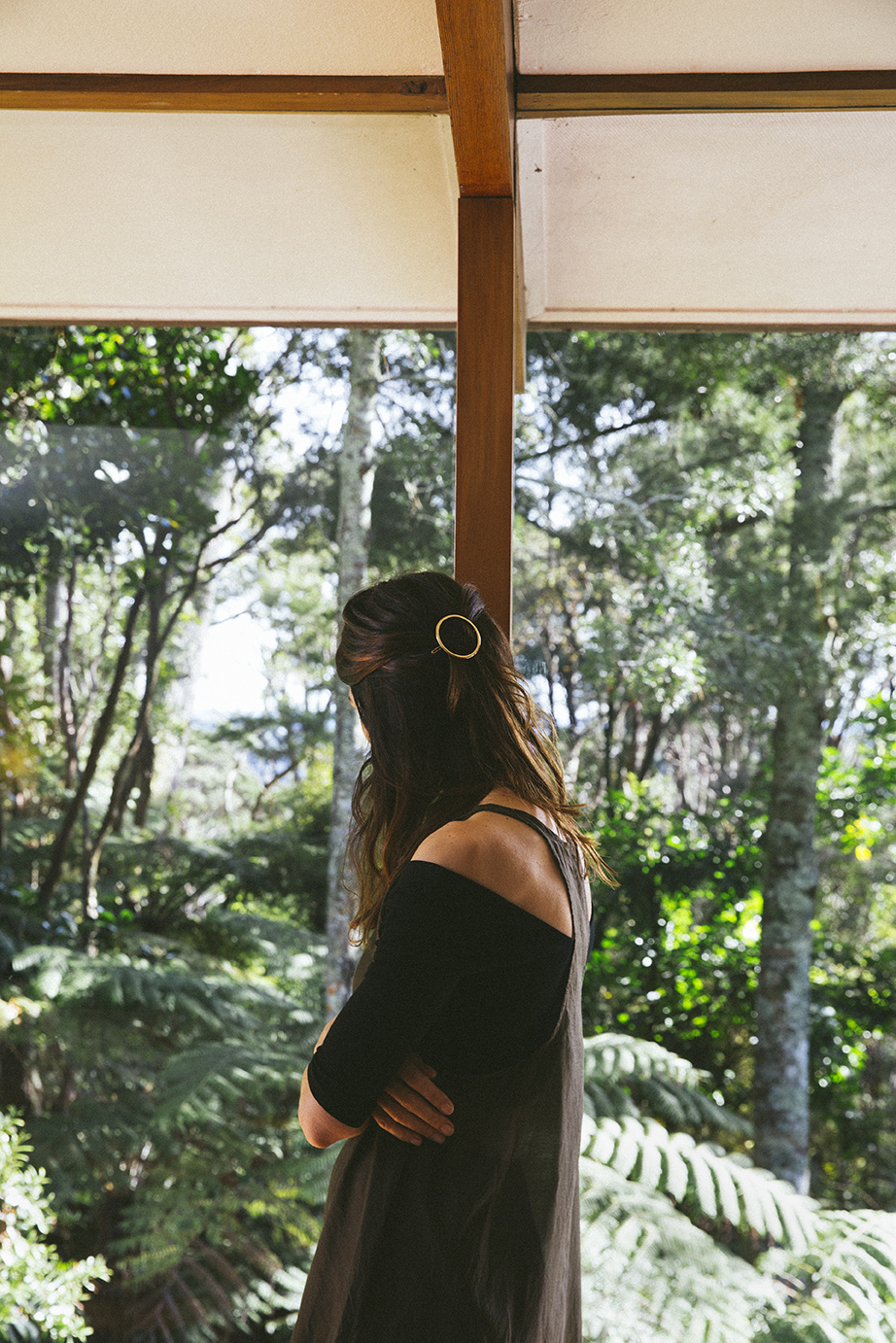 How do you feel living in Titirangi informs you and your family's everyday?
I can connect with nature everyday, I miss it and love getting back to my canopy, native birds, and my rooms with bush views.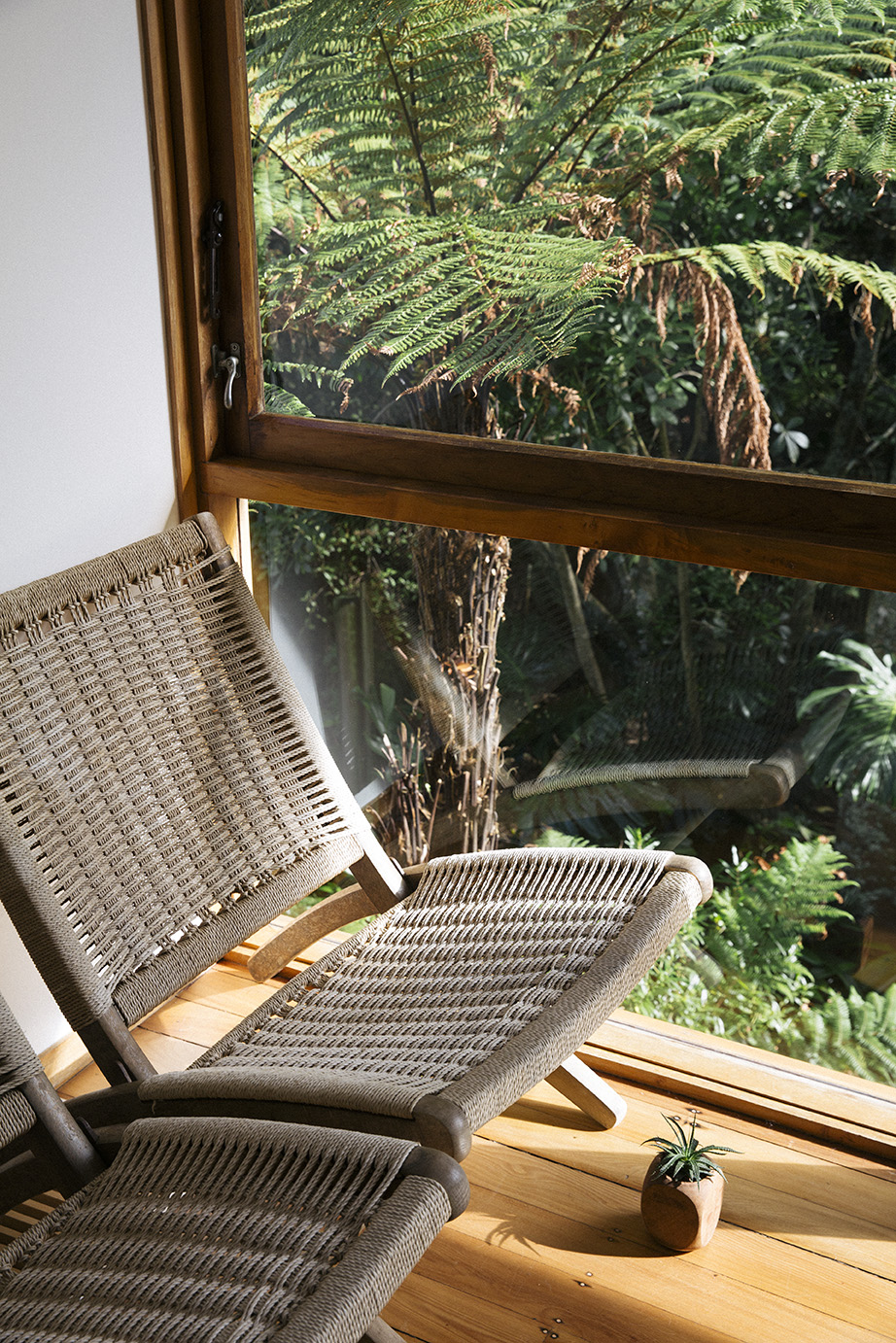 What are some of your favourite features of your home?
I enjoy how Japanese the house feels, I like that the views are framed by beautiful wooden window frames, I like the shoji screens, I love the cedar cladding and I love looking through the canopy when the sun sets and again at day break. I like the stillness. I like the home's humility and how it sits within the surrounding bush scape.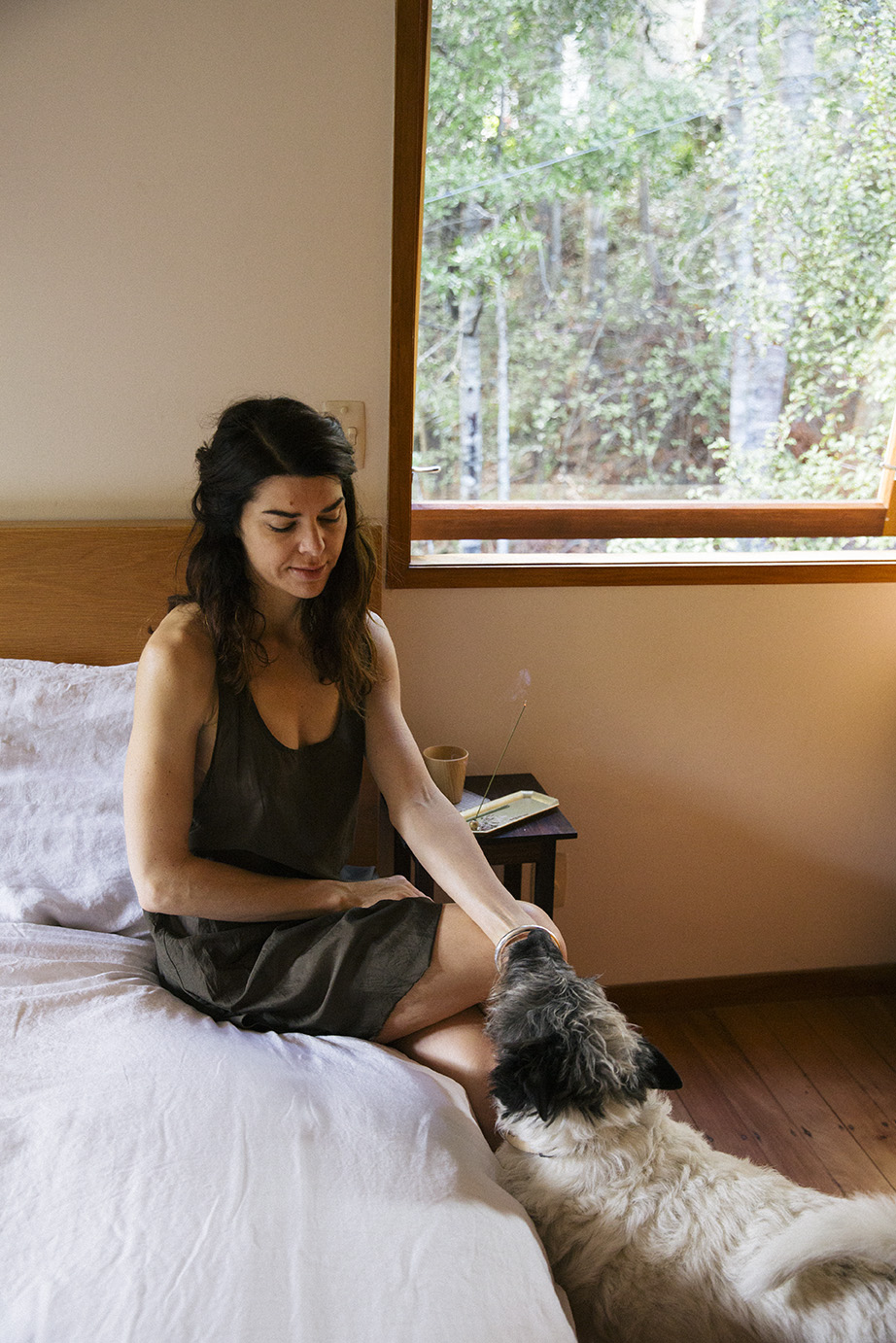 Mahsa featured above with her 100% linen duvet cover in White
What would be some of your most treasured items?
ALL of my grandmothers pieces, my parents photos of them in the '70s, Hans Wegner sofa, Derek Henderson prints, my bed and bed linen, my Noguchi lights, collected objects from travels and family heirloom, my treasured vintage Gentleman's Rolex 1972, but above all, my family and my dog.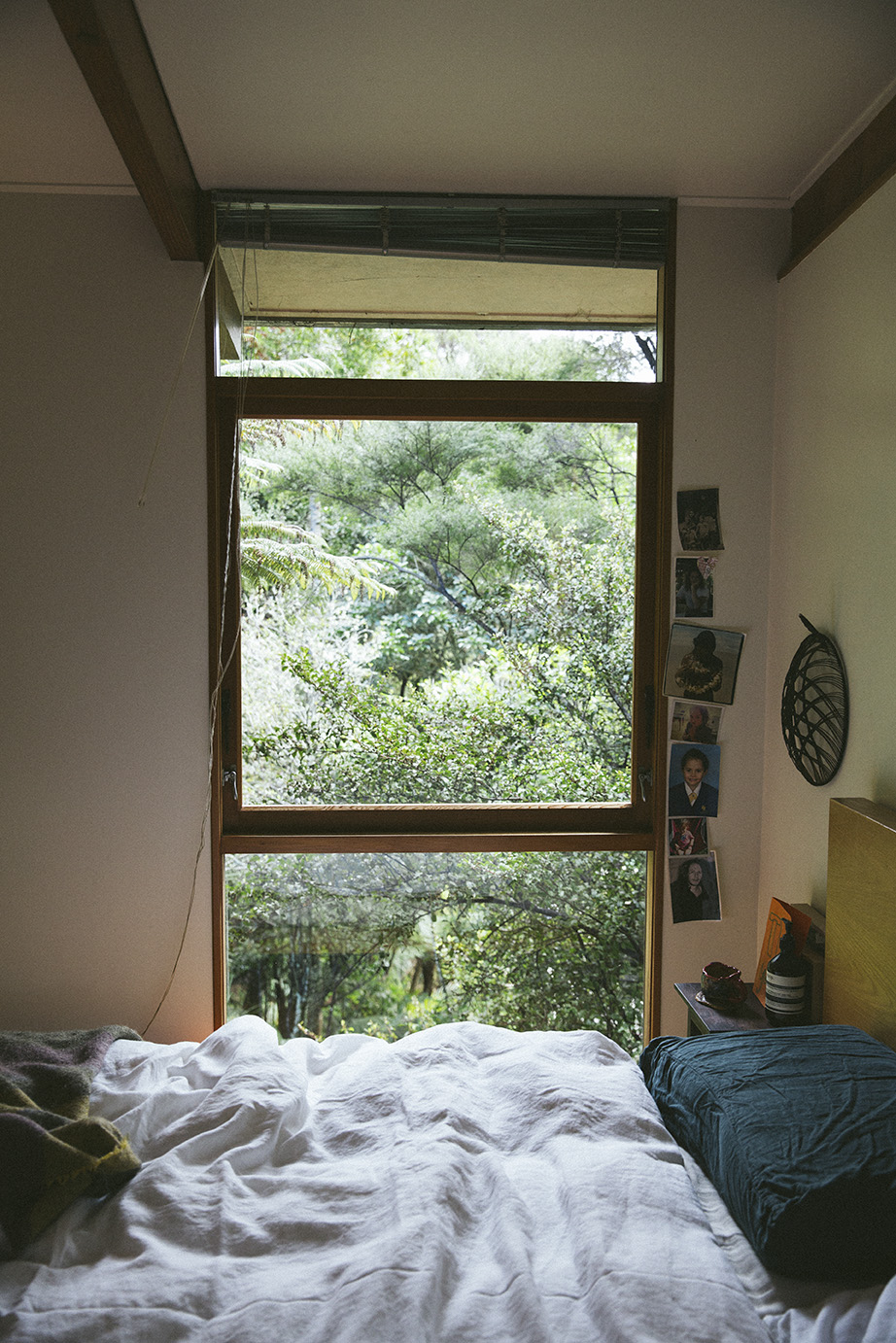 Above IN BED linen in white & indigo
How do you and your family like to spend the weekends?
The weekends can be crazy – luckily the house calms us! When I send my children outside into our jungle they come in happier, that goes for me too.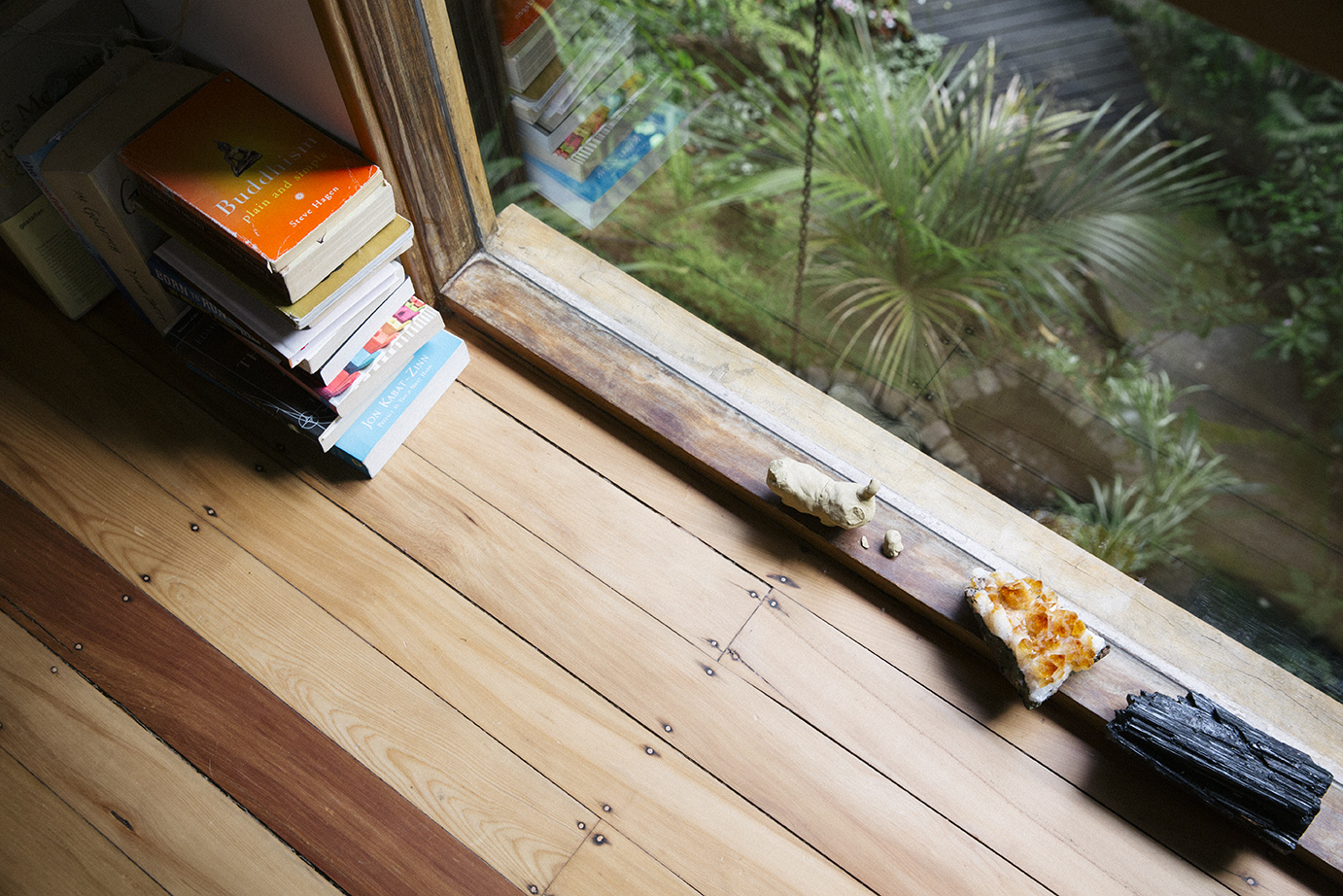 What do you wish you had more of?
Time, my mum's cooking, yoga, French champagne, film and reading.
What do you wish you had less of?

Technology, smaller to-do lists, cleaning and food shopping … not where my talents lie!