Lily Johannah Nicholson, Tanja NSW
On the far south coast of NSW, on a wild bush block adjacent to the sea, lives Lily, her partner Jono, their one-year-old son Dusty, some chooks, four calves and their dog Keith. Though Lily and Jono grew up and met each other here, they spent many years living on the North Coast before deciding to make the move back to their roots a few years ago, to live on the land and build their own dream home. Whilst they navigate the realities of sustainable living and building from the ground up they have made their temporary home a small, beautiful shed.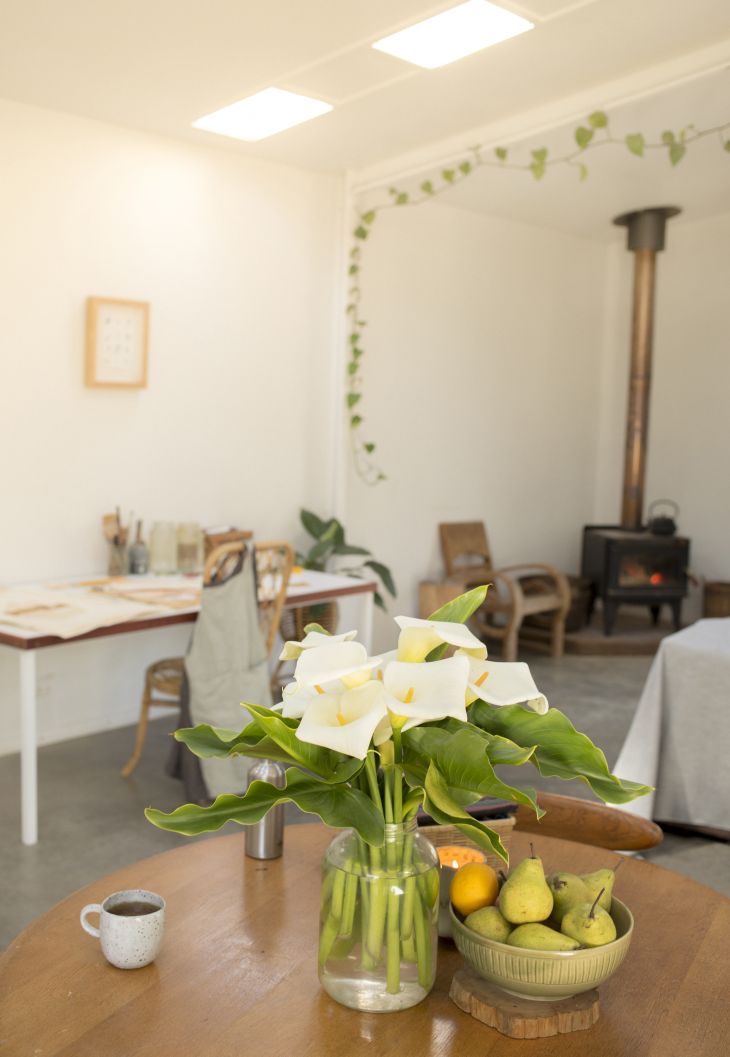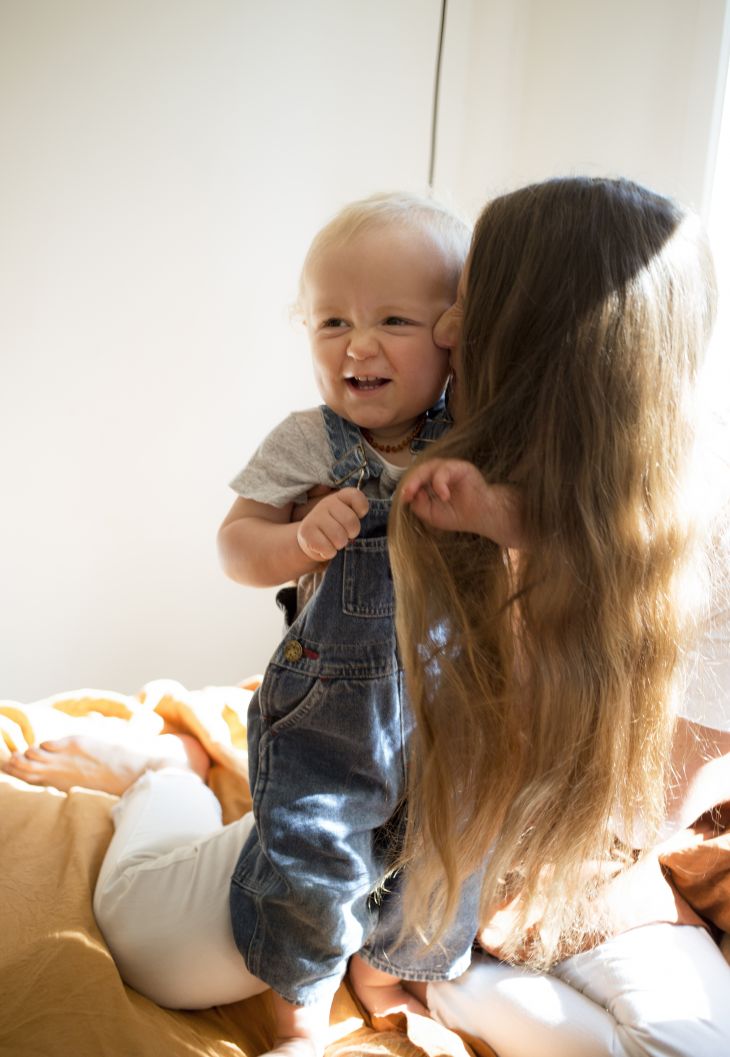 Tell us about your shed home, what kind of space you have tried to create.
When we purchased the property, the shed was already here, but not finished at all. Jono put some extra windows in, built another room and we painted it all white. Pretty much everything in the place is second hand...we found a kitchen on gumtree, our neighbour gave us a fire in return for firewood, and my aunt and mum supplied most of the furniture from garage sales and vintage stores. I've tried to keep things as clutter free as possible (which is challenging in such a small space ... and with a baby!), with just the necessities, plants, and a few of our artworks and ceramics on display. I think what really makes the place is the concrete floor, which Jono polished himself, and the skylights. From the outside the shed looks pretty uninviting, but when you walk in, the sense of openness and light really makes an impact. We both agree this has been really important in such a small space and we've tried to incorporate that same feeling in our designs for our real house which we'll build on the other side of the property... you can never underestimate the benefits of natural light in a home.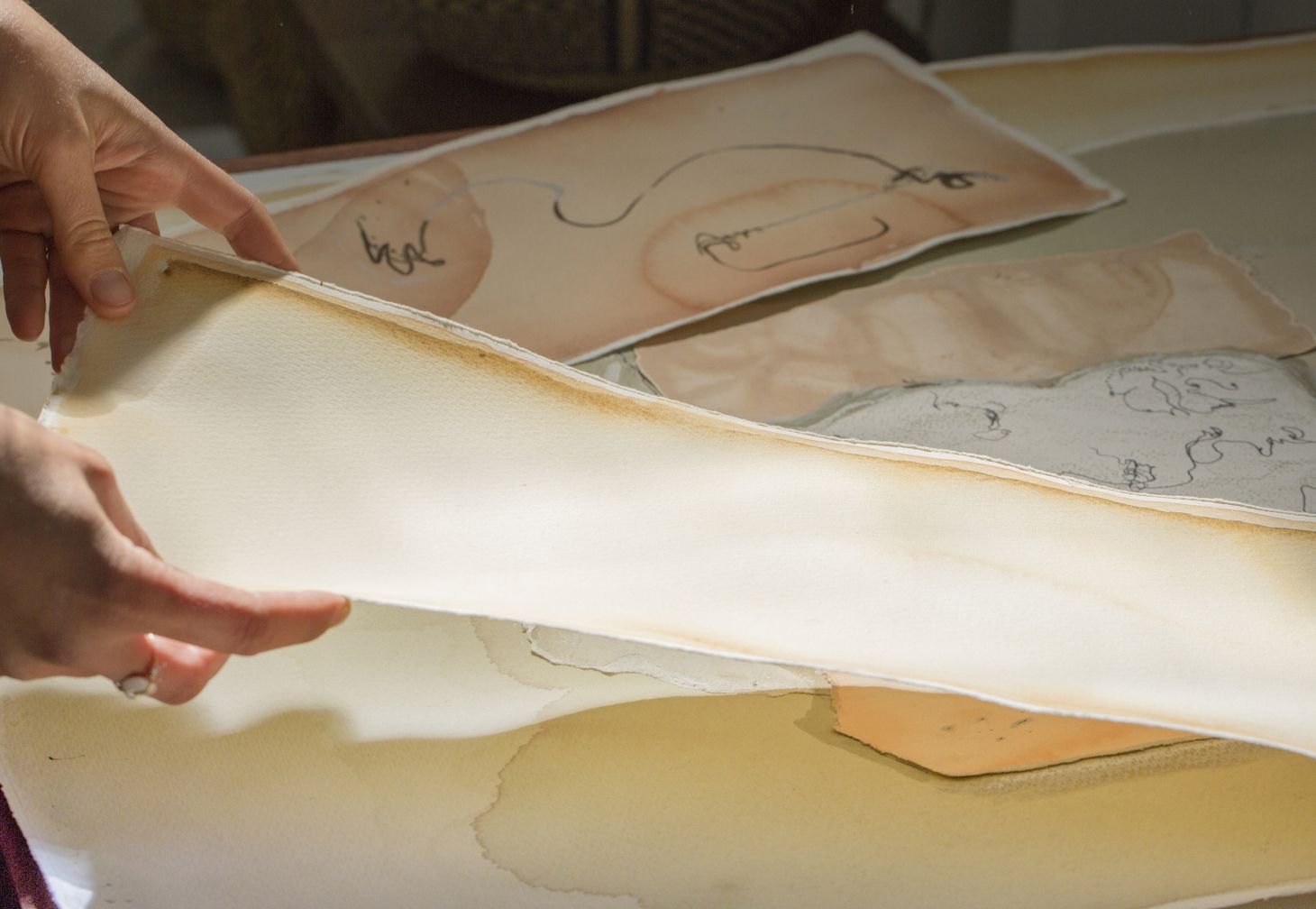 What are some of the challenges of living in a shed on land that surprised you?
As a shed there are the obvious challenges of space and it gets pretty hot in summer without lots of airflow. There's also the fact that we're on solar power and generators and have to be very conscious of our water consumption but we expected these things so it's been ok. I think what's been the hardest for both of us is just how long everything seems to take... we learnt pretty early on that putting deadlines on things wasn't helpful mentally. There's been times when we've felt pretty disheartened by the lack of progress on things (the house for example), but the reality of living a "slow life" is that sometimes, it's actually very, very, slow.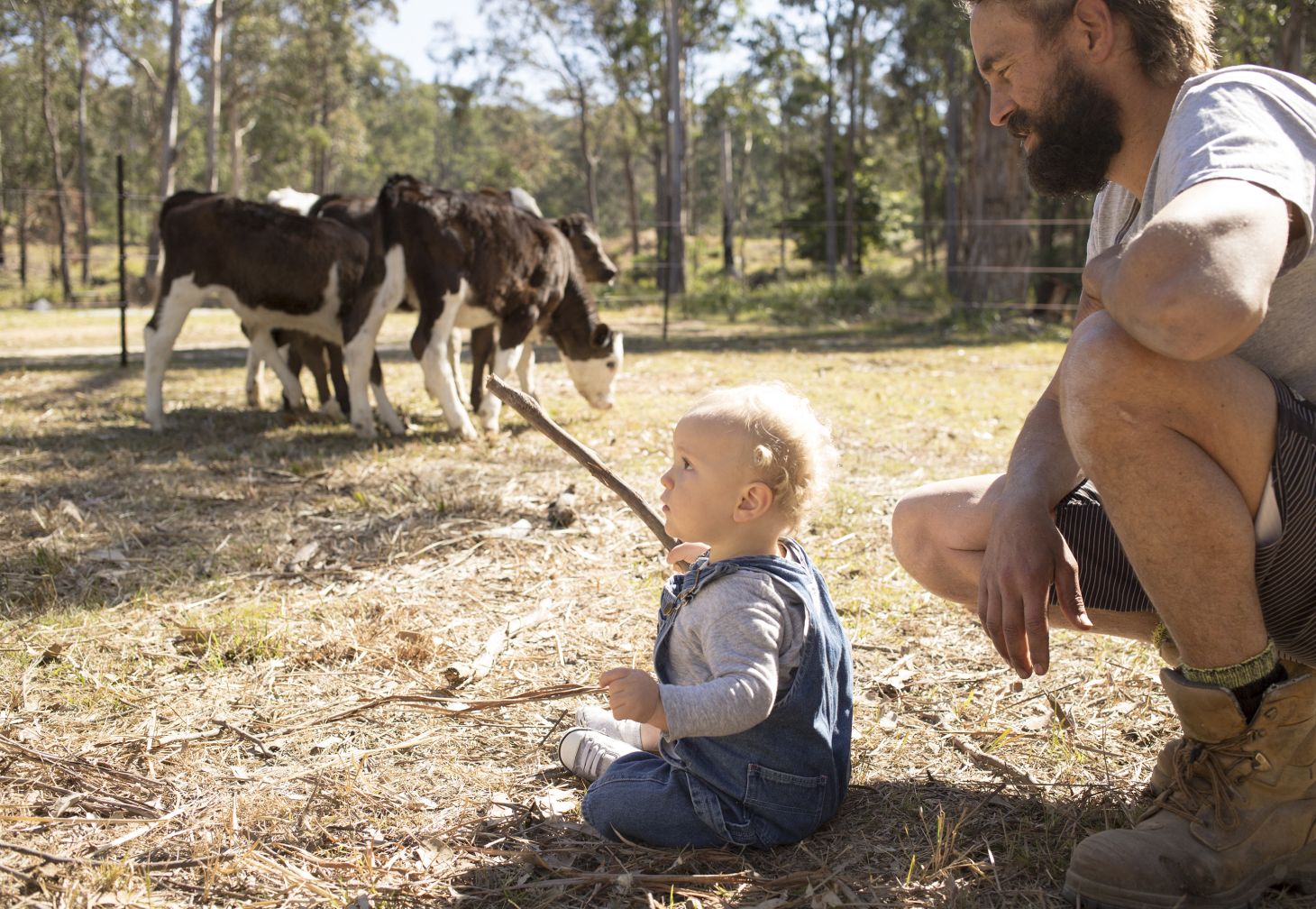 The reality of living a "slow life" is that sometimes, it's actually very, very, slow.


As well as being an artist you are also a teacher. What do you love about your teaching work? And what is challenging about it?
Best thing? The kids. They're actually hilarious and I laugh with them most days (most, not all). I love the interactions I have with them, and I guess it's nice to be able to give something back to the community that raised me.
There's always a few kids who like to see how far they can push things but I find if you make a genuine effort to get to know them, take interest in them, things get a lot easier. One of my senior students once told me she thought I was "surprisingly authoritative", which I was secretly cheering about. Obviously I'd made a bit of an impression with my 'stern' voice.
Can you share with us a small anecdote about your one-year-old son, Dusty?
Anyone who follows me on Instagram will be aware that Dusty loves to dance. Give him a 90s beat and he'll pull out the disco point. He's recently learnt to combine that with a foot tap and bum shimmy. It's downright hilarious.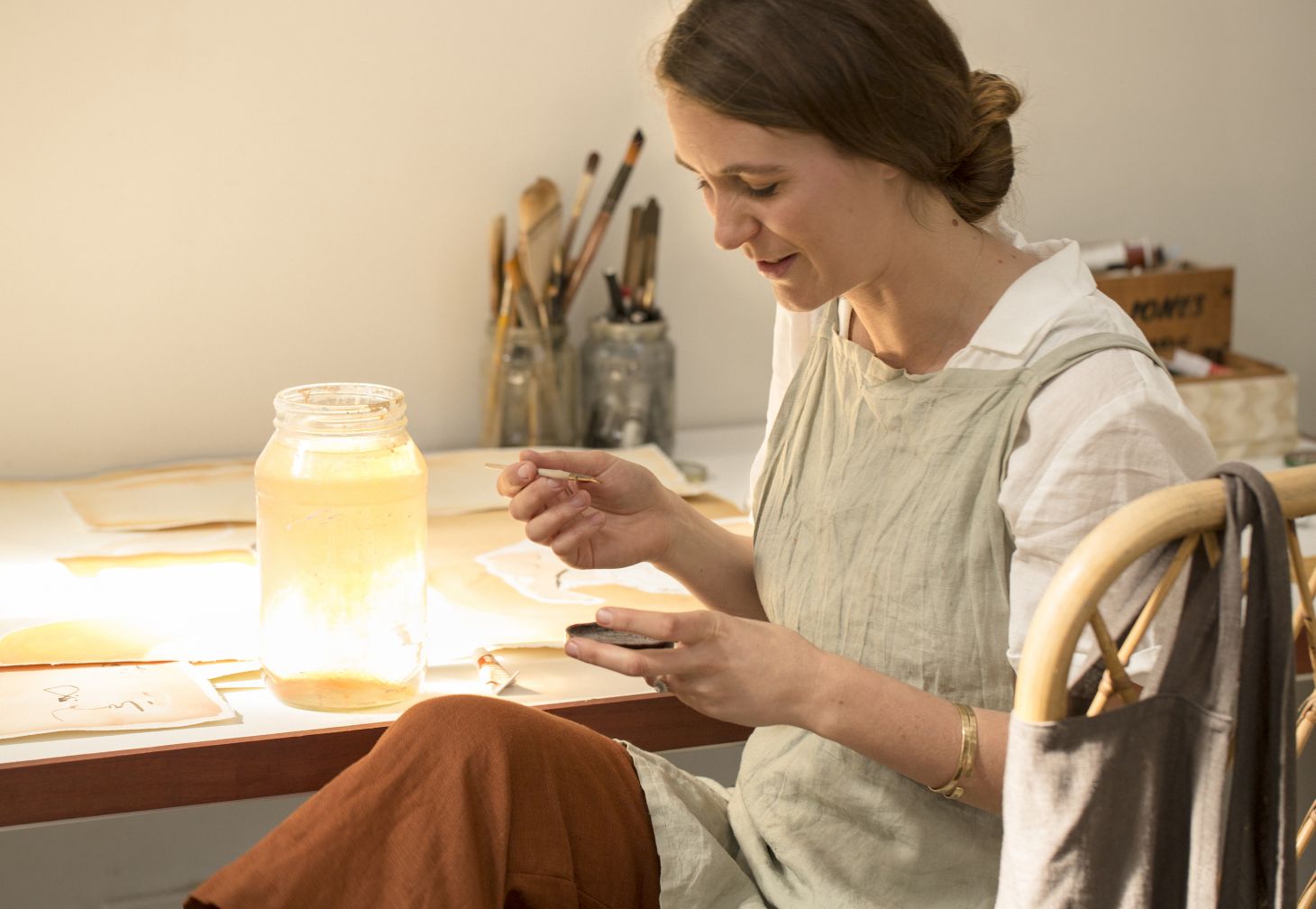 Lily wears IN BED linen apron in Stone
Do you have any morning routines?
Dusty is a very early riser, therefore we are all usually up with the sun. When it's warmer, we'll all go sit outside on the lawn with our cuppas and watch the day begin. There's always roos and cows down in the neighbour's paddock and Dusty likes watching the birds and sun through the trees. In the cooler months we tend to stay indoors and snuggle up in our IN BED sheets, cups of tea in hand and a mountain of books to keep Dusty occupied till it's time for Jono to head off to work.
When it's warmer, we'll all go sit outside on the lawn with our cuppas and watch the day begin. There's always roos and cows down in the neighbour's paddock and Dusty likes watching the birds and sun through the trees.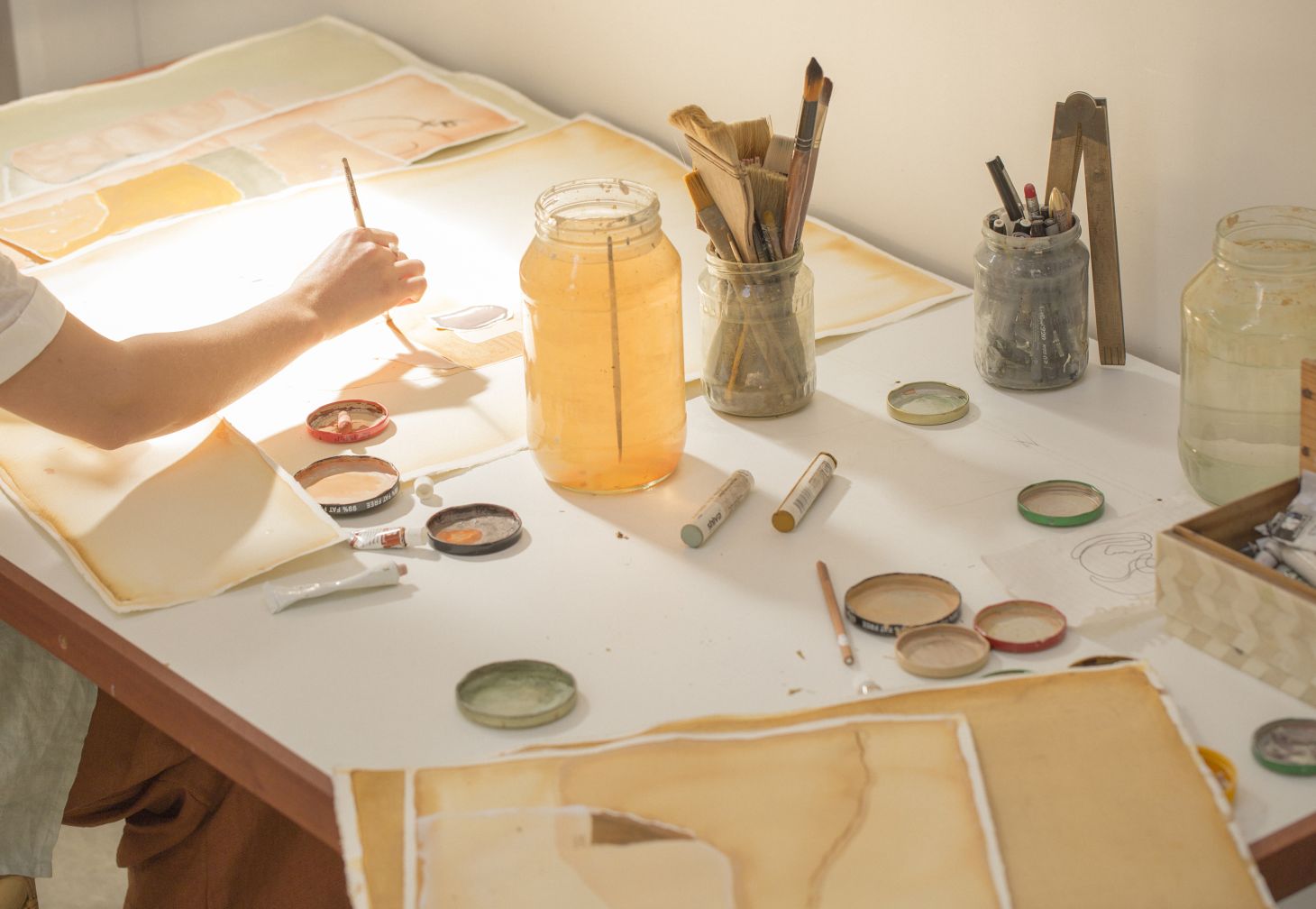 Bedtime routines?
Dinner, bath and bedtime is kind of Jono's time with Dusty, unless he's out working on the property. Once that's done Jono and I usually cook dinner and then either do more work depending on deadlines, he outside or in his shed, me in my studio space, or we'll watch something on iView (I'm a sucker for a good murder mystery).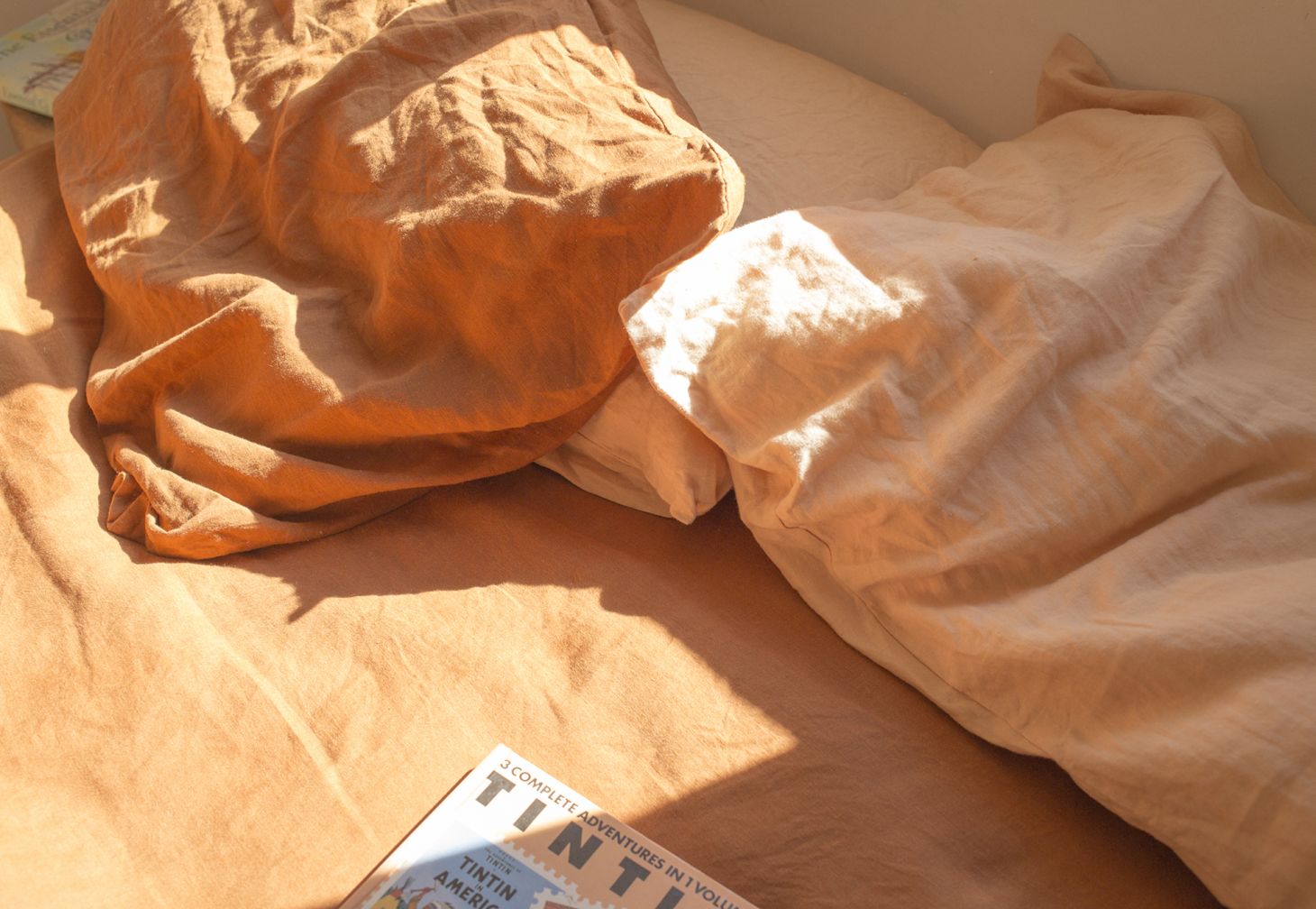 Featured above: IN BED linen__duvet & sheet set
Who are some people you look up to and why?
My Mum. Since becoming a mum myself, I've realised just how hard that must have been doing it on her own. She's also very kind. I have a wonderful network of friends who have supported my creative ventures over the years. A lot of them are still up north, but just knowing they have my back, and will give good, honest, advice and encouragement is enough. Many of them have become mothers (and fathers) at a similar time to me, and it's been great having their guidance and support as we all strive to find balance between our creative careers and parenthood.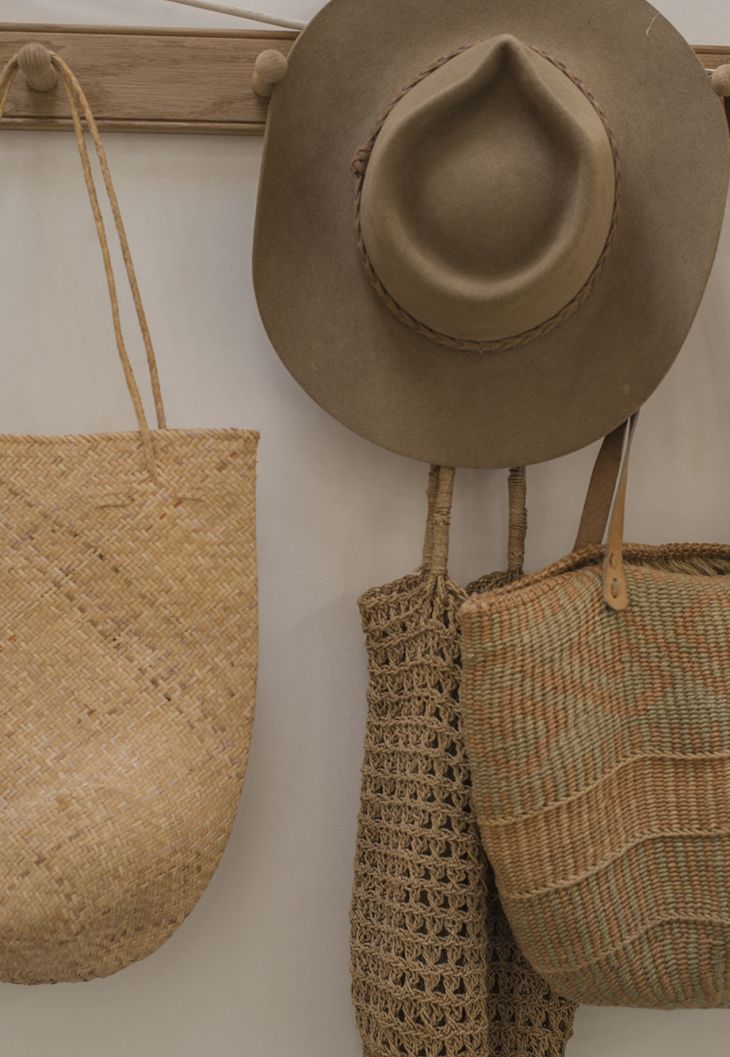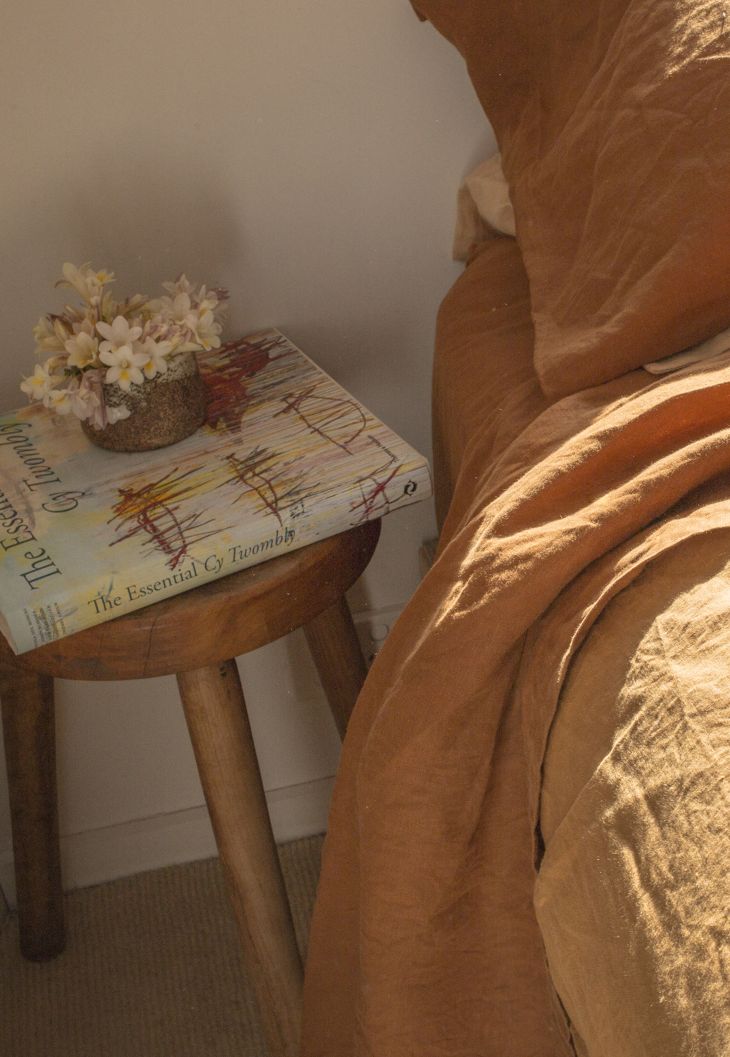 What was the last thing you read/listened to/watched/saw that stuck with you?
Since moving home, I've really missed hearing/seeing live music. That's one really amazing thing about the Byron area. The last performance which really stuck with me was by Steve Smyth and Outlaws at Bluesfest a few years back. He has this incredible presence on stage, and the ability to silence an entire crowd with his voice alone (he sends the band off stage) with his rumbling, bushranger voice. He croons and growls and serenades with stories and an overwhelming, whole-body passion. If you've seen him, you'll know what I mean. If you haven't... well, just do yourself a favour and look him up. Read? Ha! I haven't read anything since Dusty was born (I just fall asleep), but I do love a good audiobook and I'm always on the lookout for something new to listen to when I'm working. I recently re-listened to Breath by Tim Winton. I've always been a fan of his work and I'm so looking forward to seeing the film.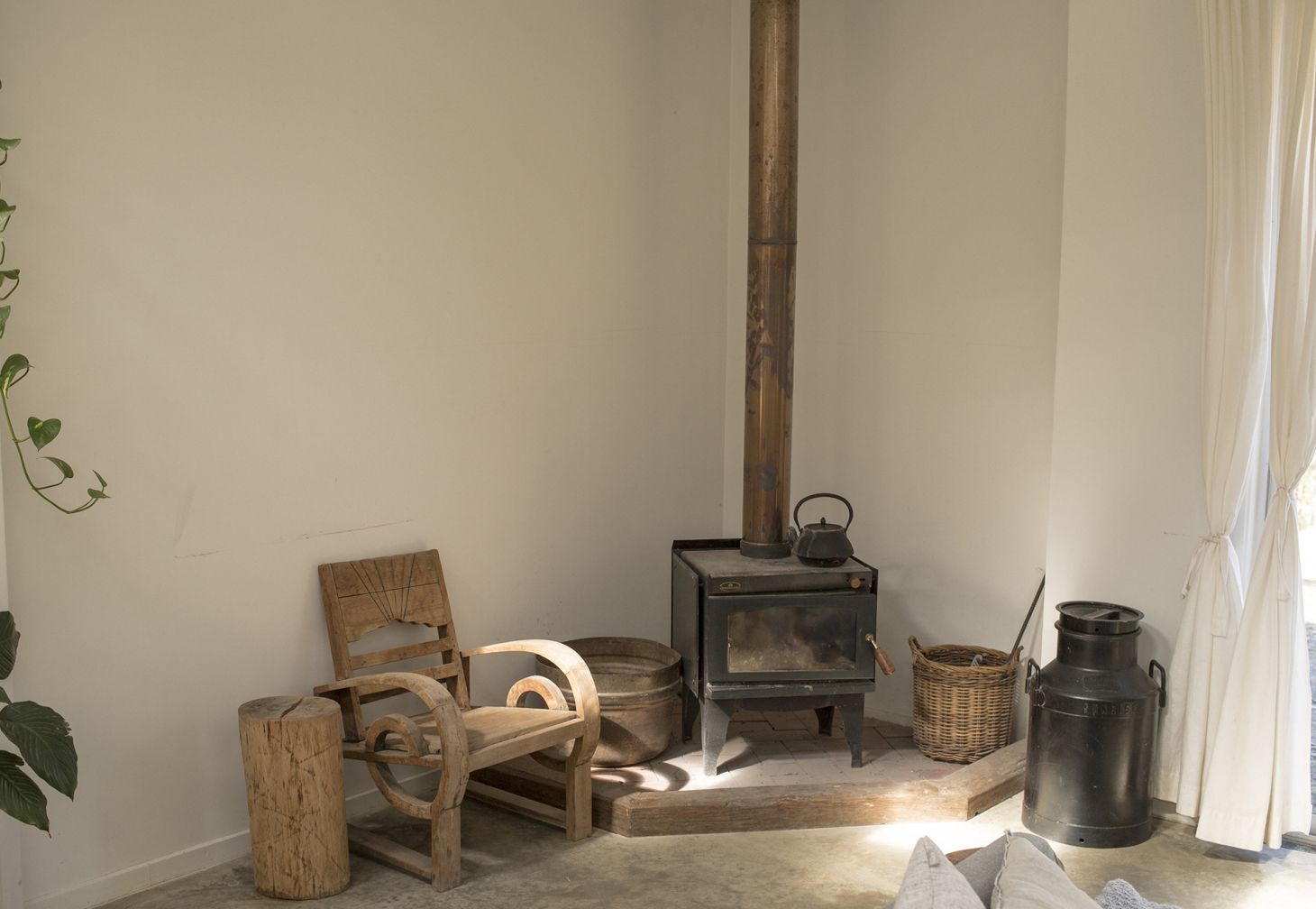 What are you looking forward to this summer?
The beach, with Dusty. Last summer he just loved the water but he was pretty dependent, he was only just starting to sit. This time round he'll be walking and I can't wait to explore all the rock pools, and search for octopi around our favourite beaches. It's definitely something both Jono and I have been dreaming about since we moved home... sharing these special places, that we have so many fond childhood memories of, with him. We're also taking Dusty on his first Camping adventure, road tripping up the east coast to Byron at the beginning of Summer. It's been a pretty busy year and I think this will be a nice way to finish it up, just the three of us, with no work allowed!
See more from Lily Johannah here.