Jeramie Hotz & David Caon, Edgecliff
Jeramie and David work together within their Sydney-based creative design practice, CAON, across diverse projects such as aircraft interiors, private label commissions and their own line of modular workspace furniture, BLOC. With a distinct focus on the relationship between design and the human experience, CAON's work is often as innovate as it is bold. We met the family in their Edgecliff terrace one morning, and observed their shared love of European design heritage and as a first on our Journal, captured some footage of intimate family moments at home.
Can you tell us about your work?
[D] I'm an interior and product designer. I have a studio in Sydney's Surry Hills where we work on a diverse range of projects. Really anything. On any given day we might be designing a business class cabin or a table lamp or a new fabric weave for one of our interior projects.
On any given day we might be designing a business class cabin or a table lamp or a new fabric weave for one of our interior projects.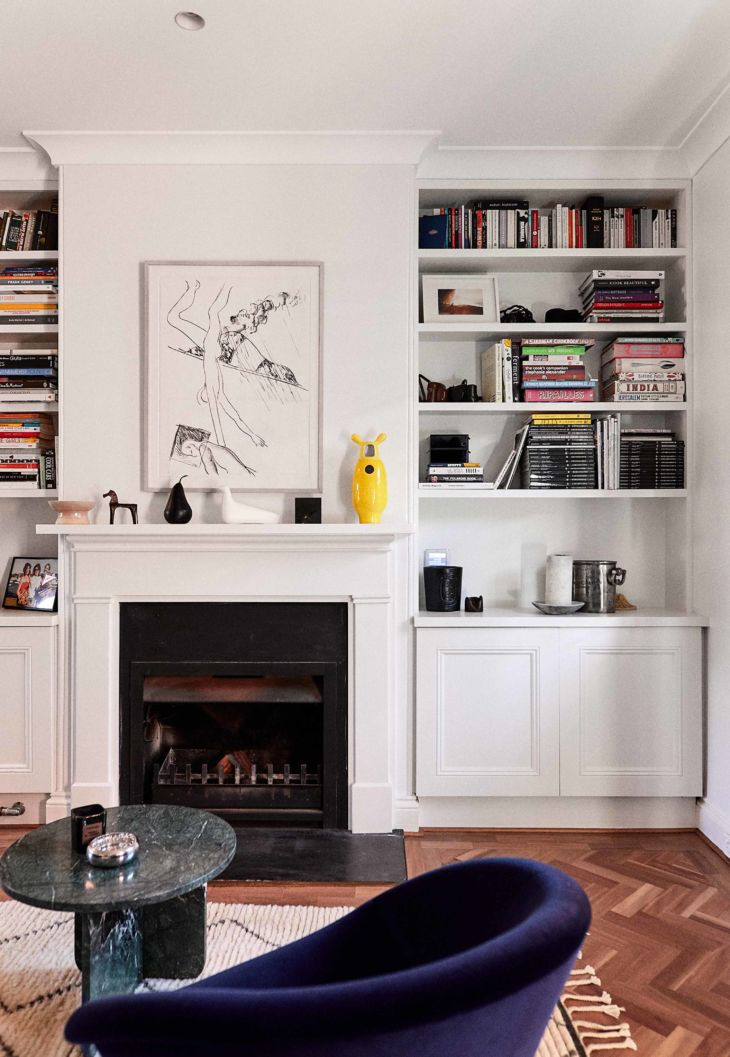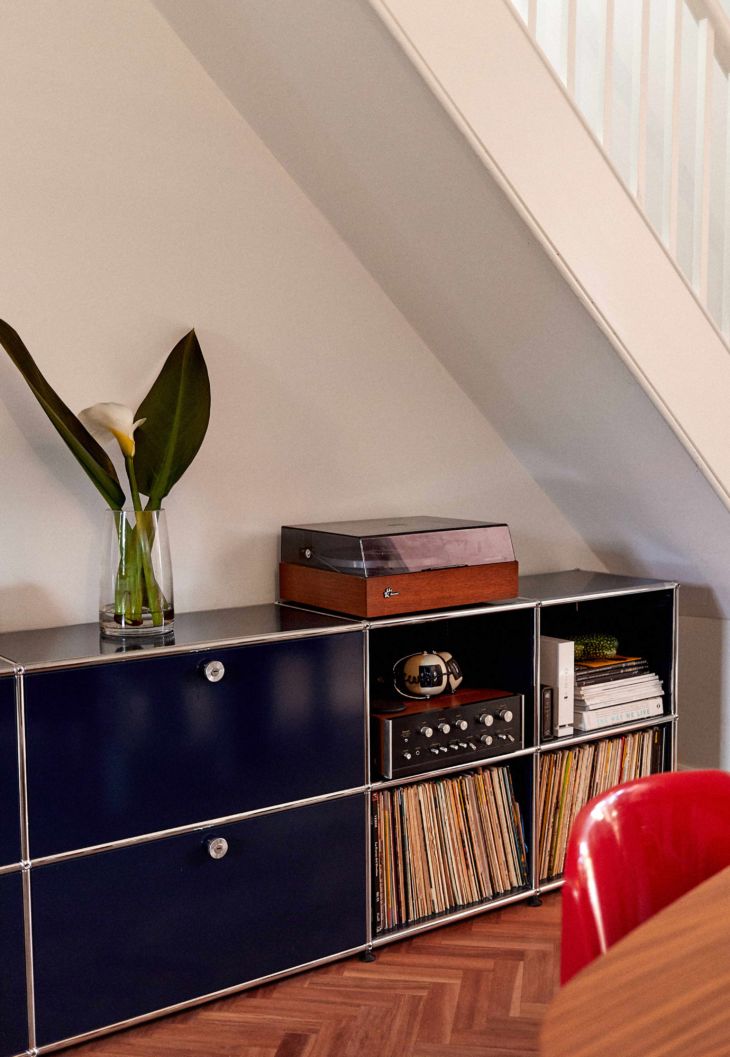 What do you enjoy about living here?
[J] The light and connectivity between the spaces is great for a small terrace. We've tried to make it a more efficient space that reflects our taste. We're in a great neighbourhood and we can avoid driving on weekends and still have a vibrant inner-city lifestyle without forgoing the greenery and the peace.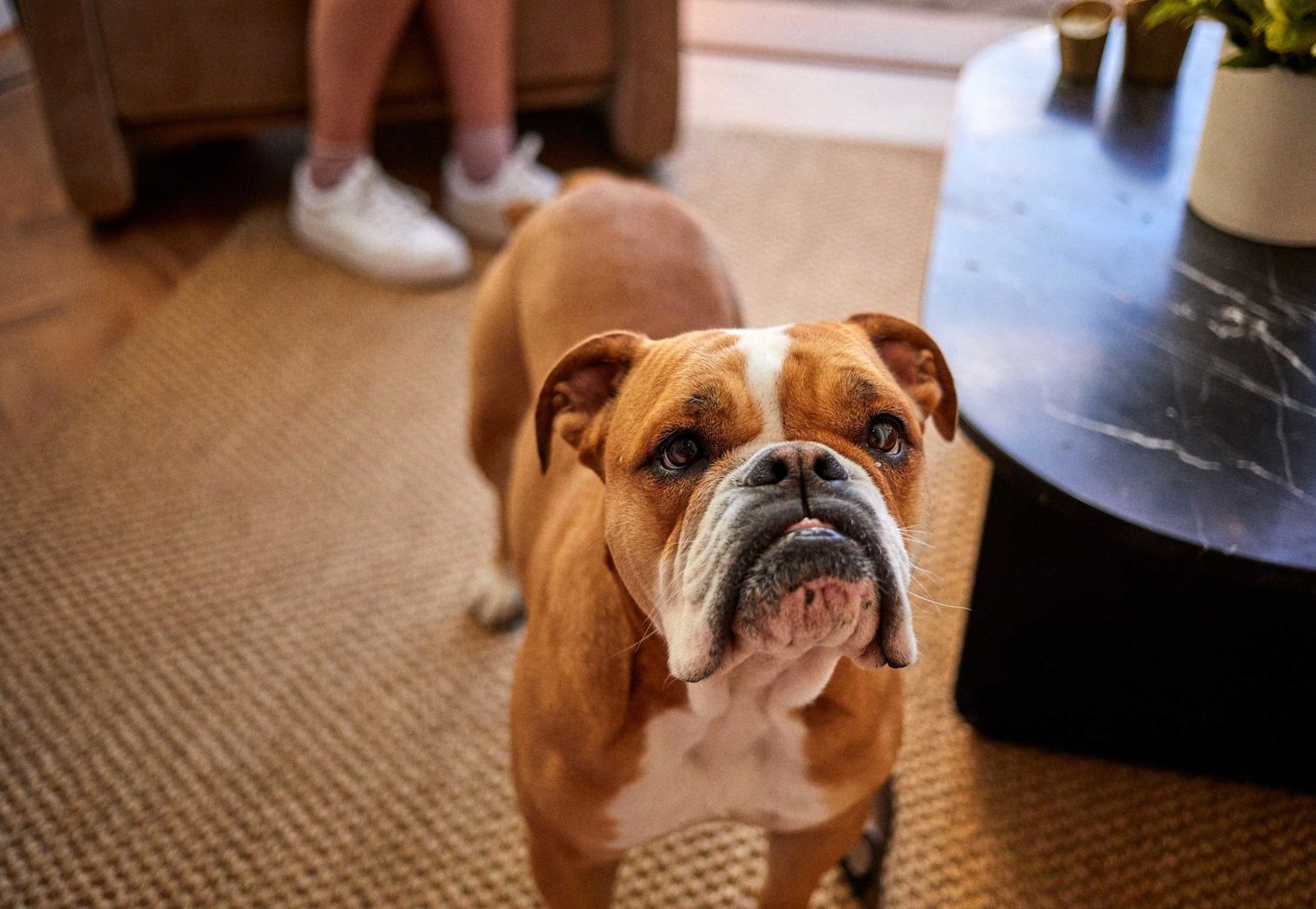 Can you share with us some of your favourite objects or pieces of furniture in the home?
[D] We're slowly collecting timeless pieces that we can keep forever. Universale chairs by Joe Colombo are my favourite, but the USM shelving and Parentesi light by Achille Castiglioni merit a mention. Much of what I love about our home will be able to come with us when we go to the next place.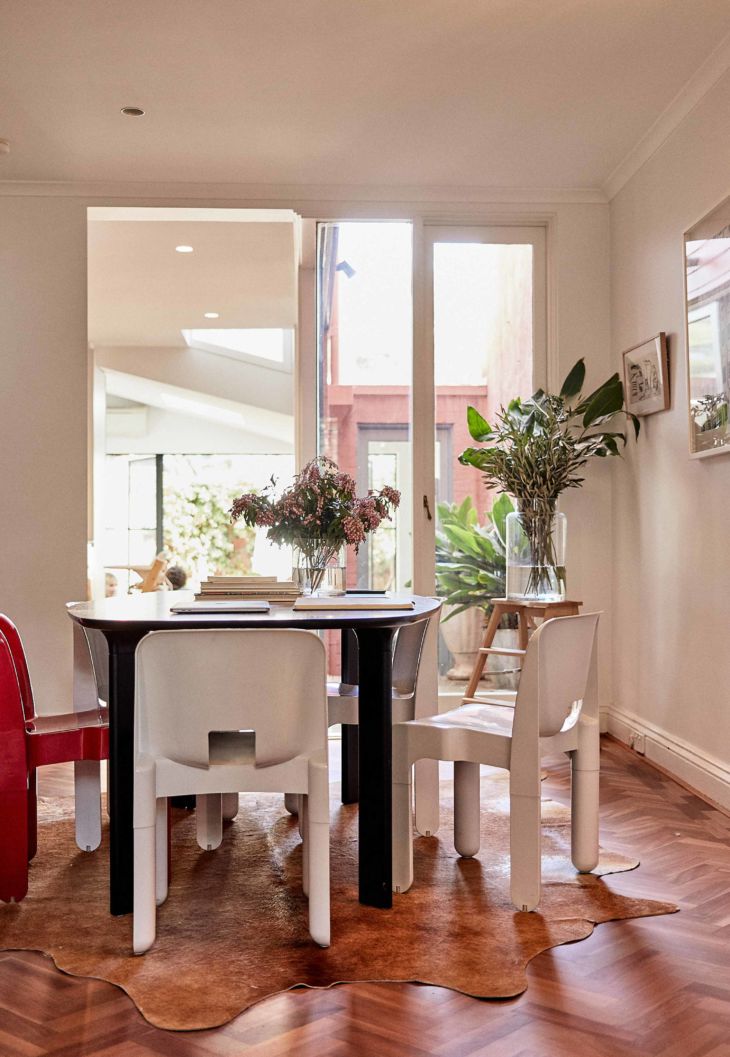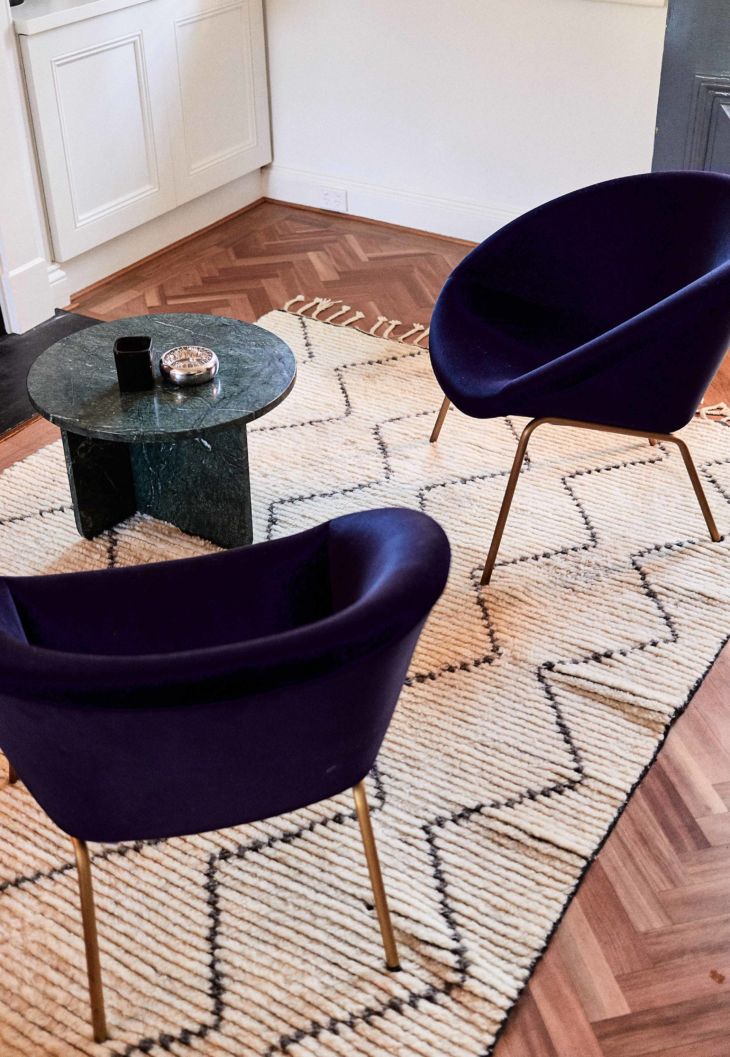 What are you currently working on?
[D] We do a lot of work for Qantas so there are a number of active projects we have with them at the moment. Aircraft cabins, lounges and products. Our scope is pretty broad with them which is great. We're also in the early stages of a very exciting research project for another important Australian brand. We've got a number of projects in development with Clipsal which we hope to share next year. Our furniture brand BLOC is in continuing to evolve and we are starting a new brand with a good friend of ours, launching next year. The other stuff I can't talk about!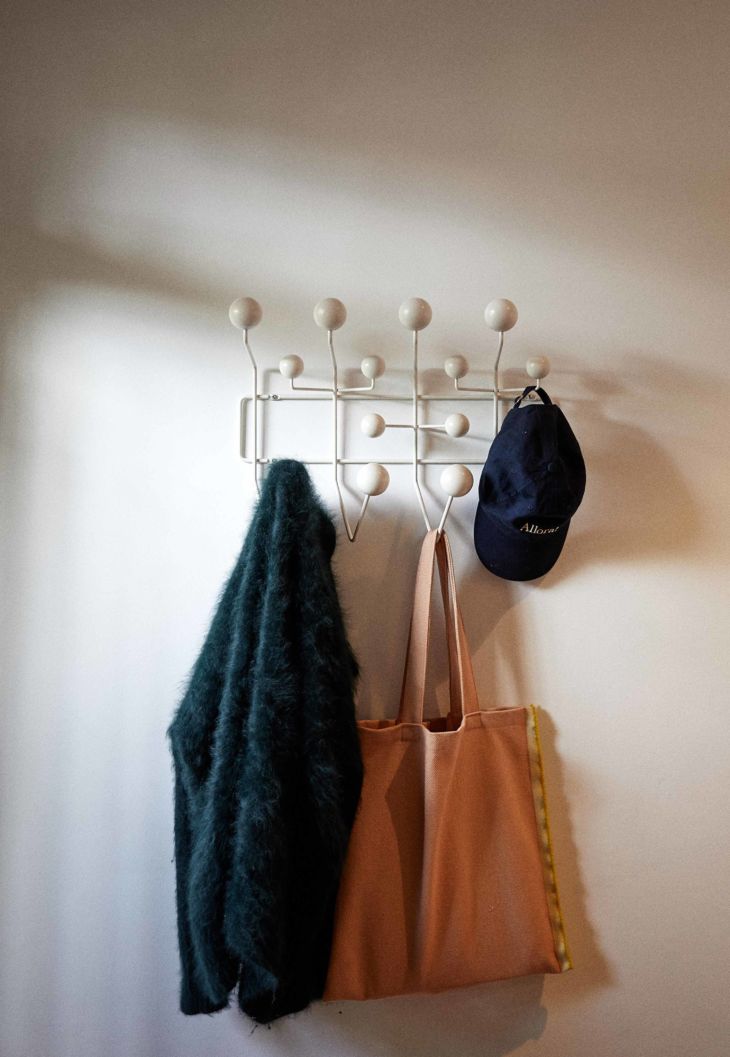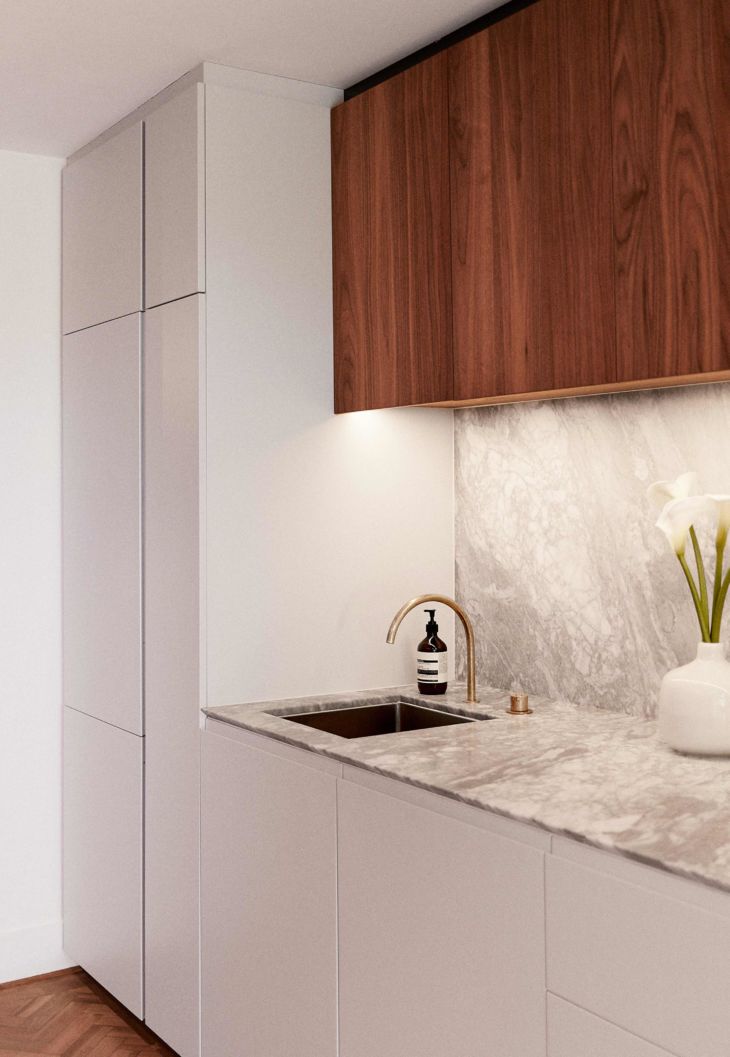 Can you tell us about the some of the work you've done recently for Qantas? In what ways does it enhance the human experience of flying?
[D] Of course. The human experience is front of mind with any aircraft project, as we are flying further and more frequently. We have just finished working on the A380s which will begin a refurbishment program next year. We have sought to make it a more textural, softer experience in terms of materials so that people will feel more comfortable both physically and psychologically on long journeys. We've also worked hard on the social areas of the aircraft to create something unique and better activate that space.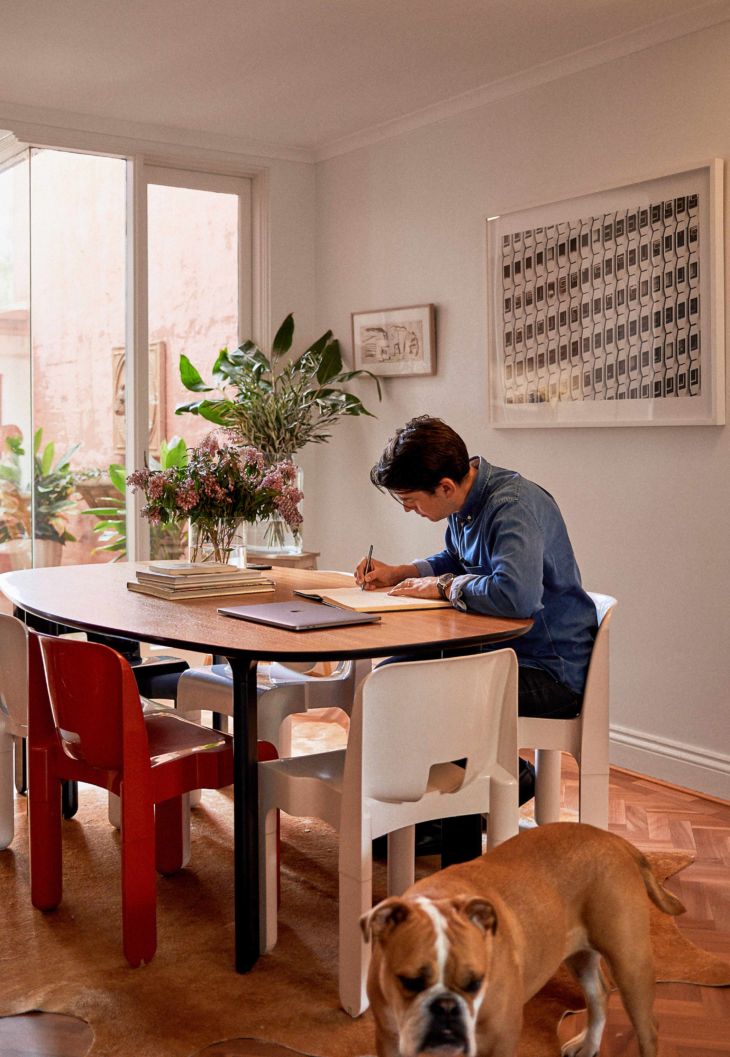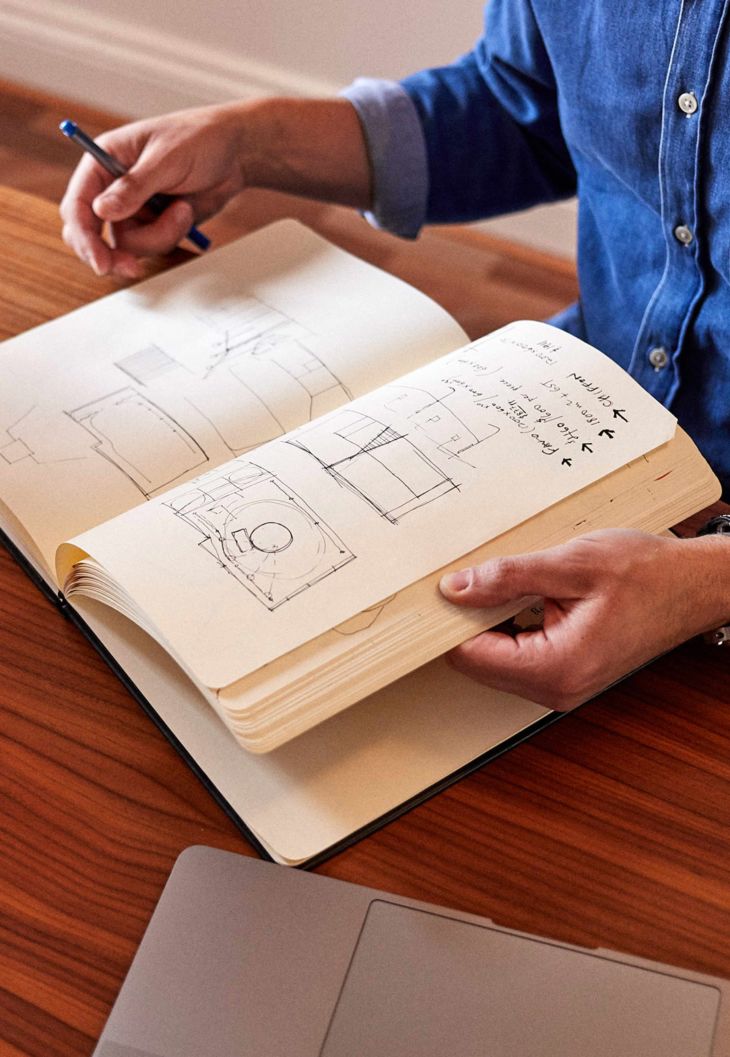 Do you have a morning routine?
[J] No day is ever the same at our house! We always try to start and finish it together. Breakfast and bath time. However throw owning your own business into the mix and it can all go out the window pretty quickly.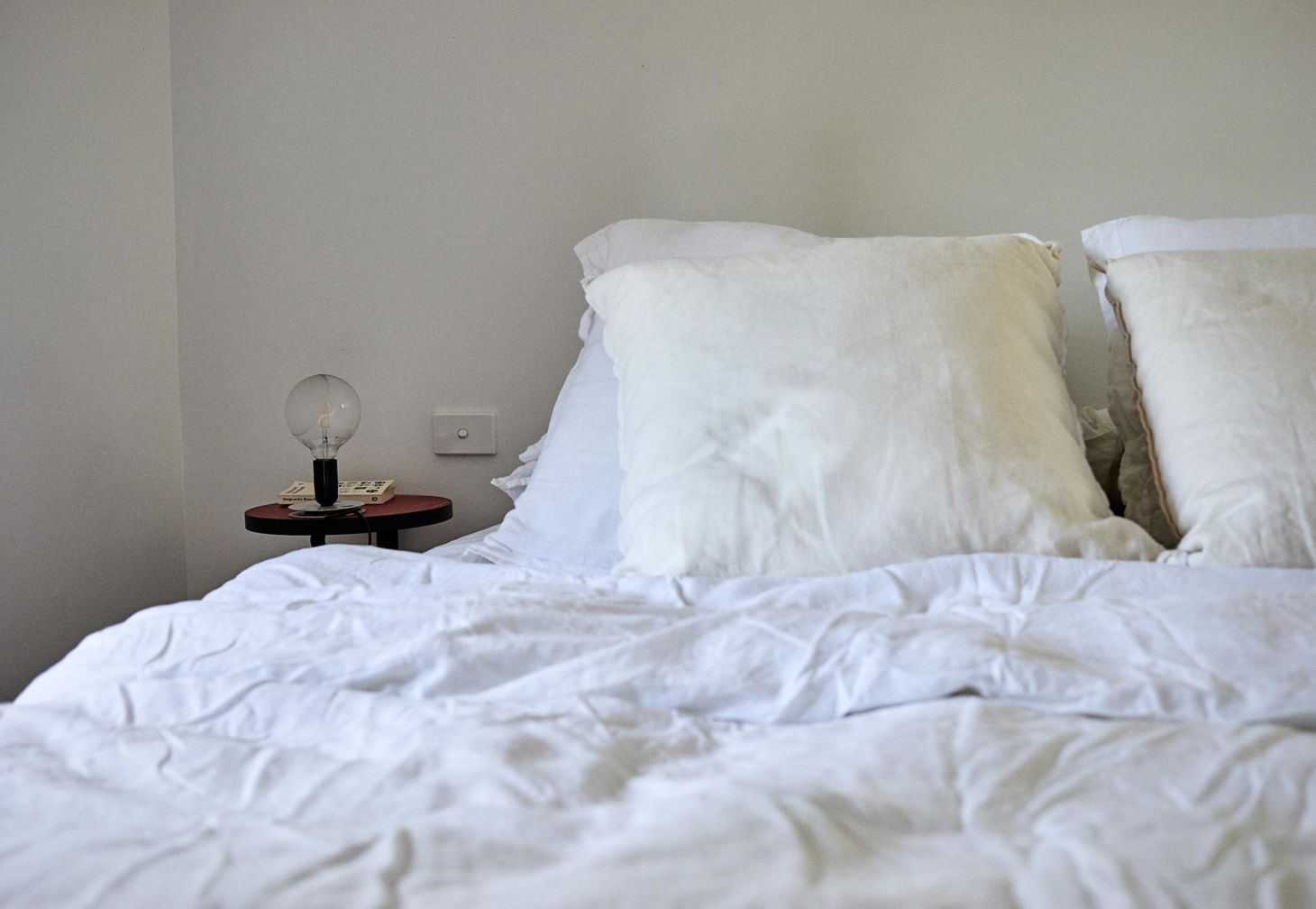 Jeramie & David's light filled bedroom featuring our duvet & pillow slips in white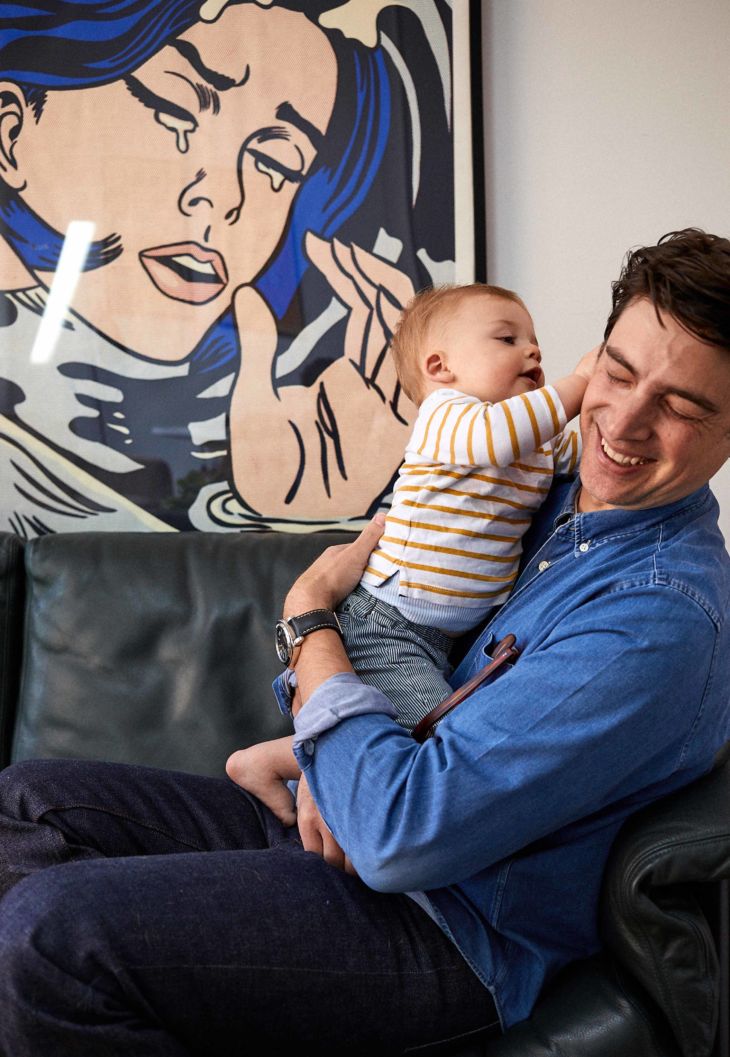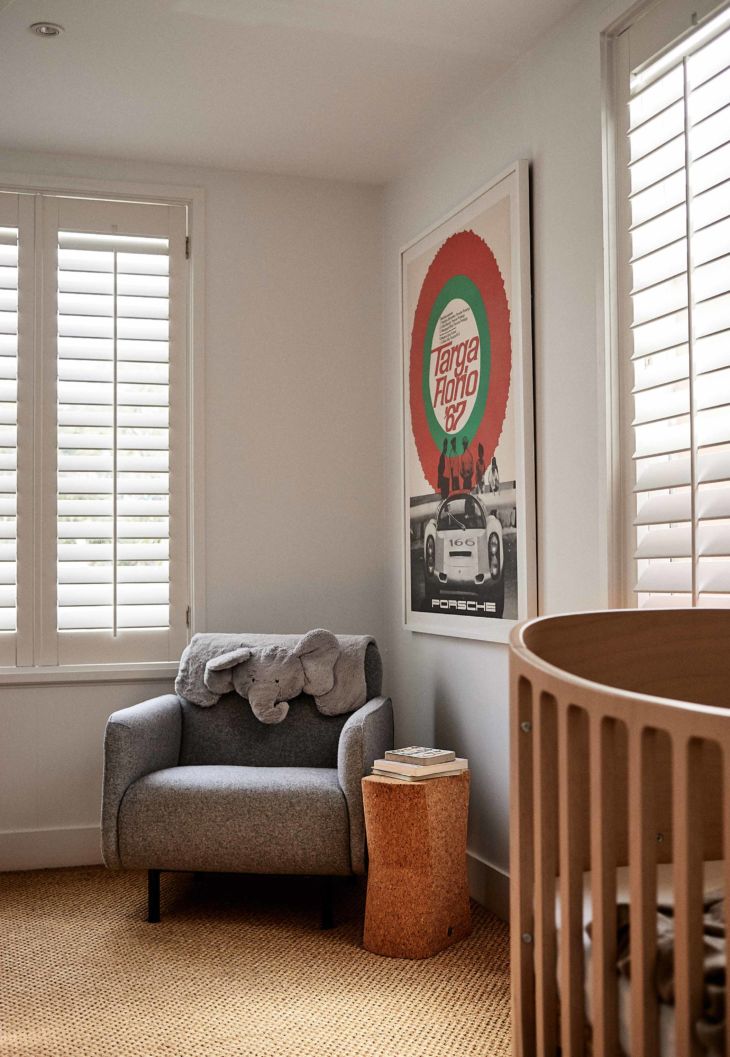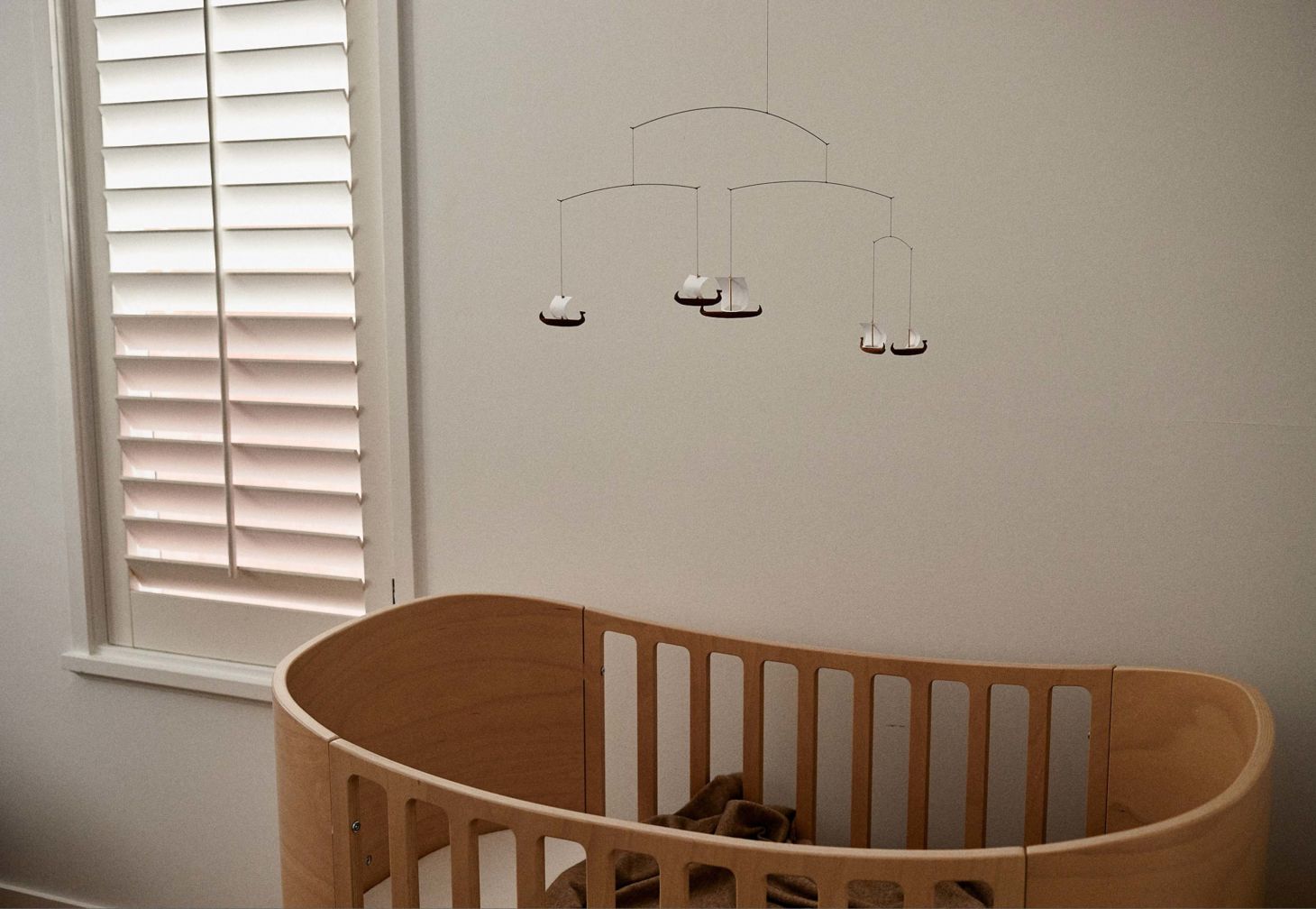 A bedtime routine?
[J] Yes I'm all about routine! It starts at 5pm with dinner, which can sometimes be a long and arduous process and usually involves a strong drink for us both! Then bath, plenty of books and lights out at 7pm. It's really important that David and I have chill time once he goes down, work can be so fast paced and at times stressful so we really cherish our alone time.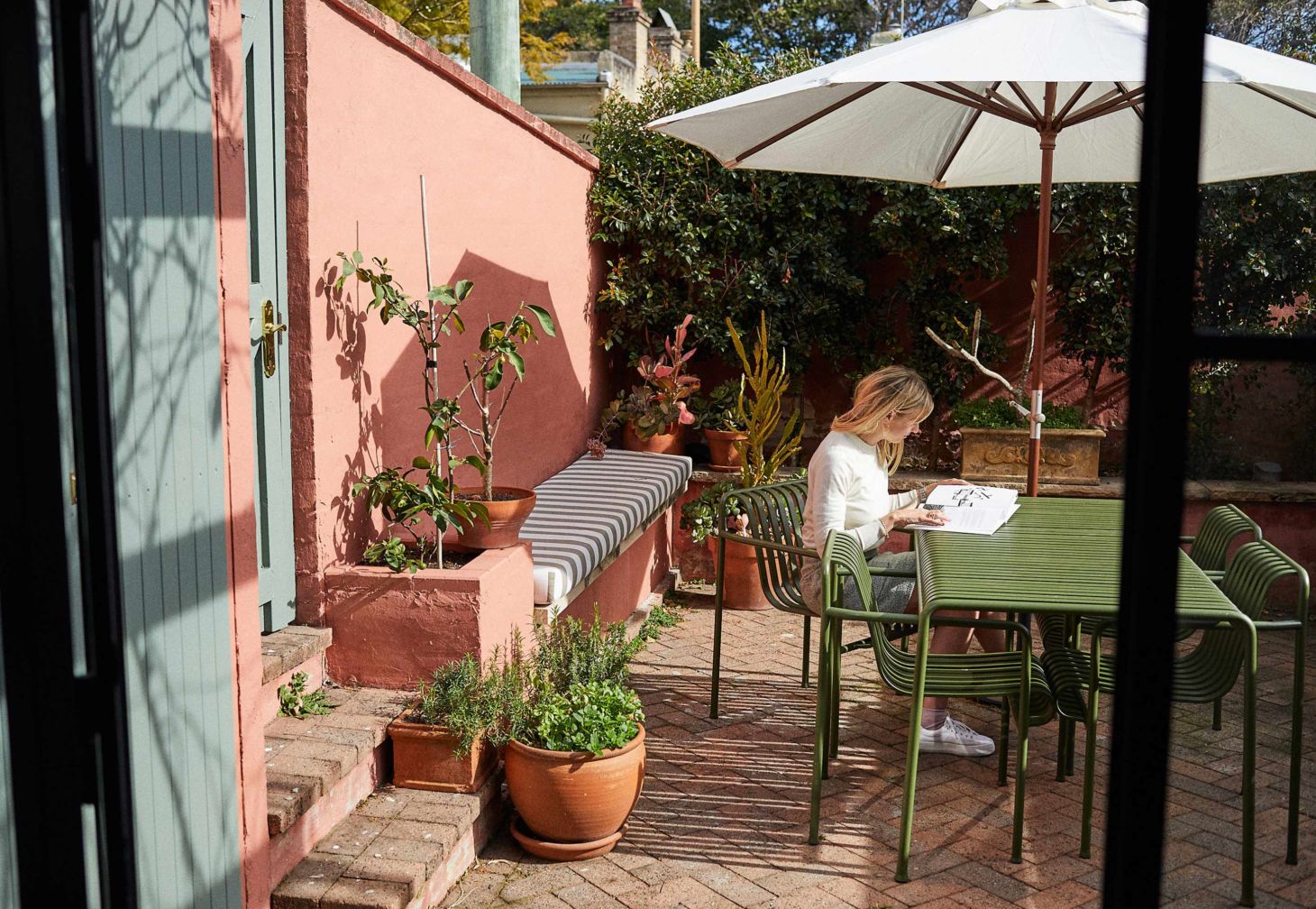 Video Credits:
PRODUCTION: Henry Cousins
LOCATION: Edgecliff, Sydney, AUSTRALIA