Jean Cate, Chicago
Jean Cate, owner of the uniquely curated store, Martha Mae, resonates with simplicity, earthy colour palettes and staggered ceramic shapes. The dove grey walls of her apartment juxtapose the golden frames that shape her illustrations, etches and prints, depicting the understated warmth and curiosity that defines her store. We visit Jean Cate's Andersonville apartment and shop to learn about her vision for creating and curating these spaces, and how she came to cultivate her novel aesthetic.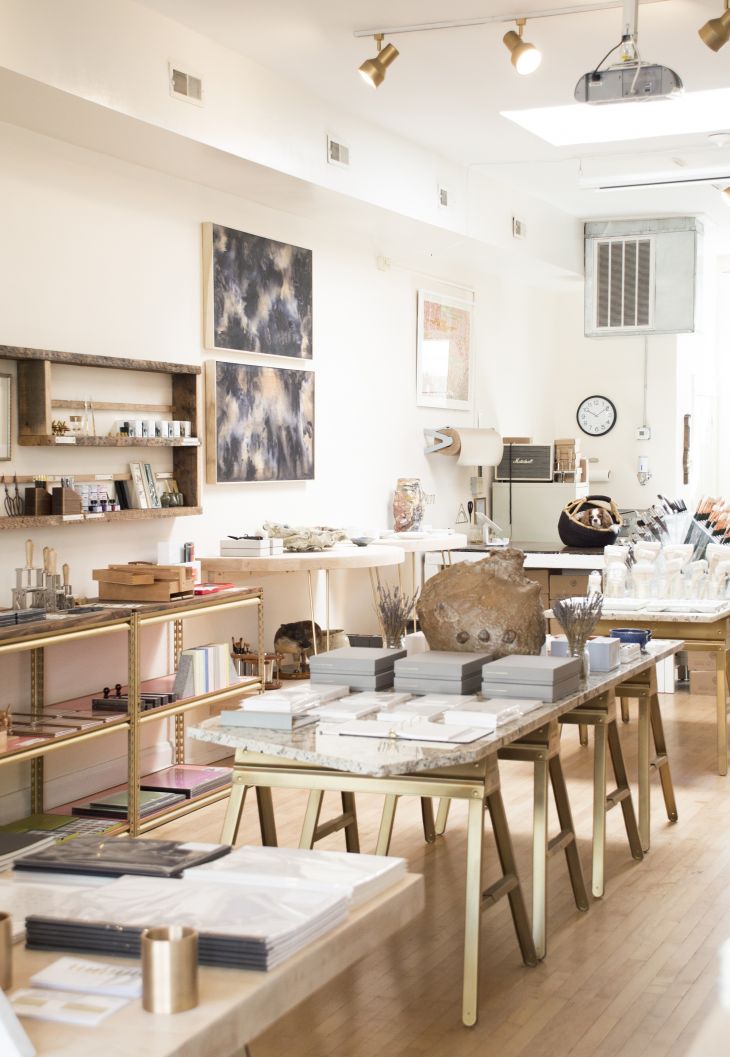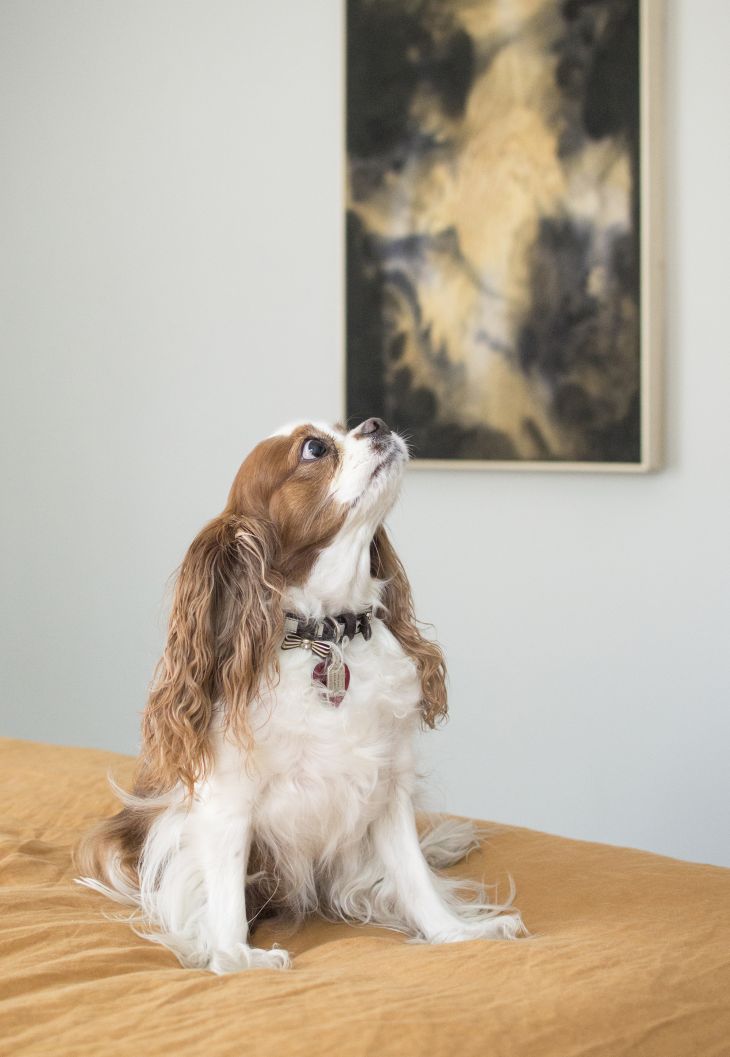 You have an art supply store in Andersonville, Chicago, and also create your own drawings, ceramics and prints, what was your inspiration for creating Martha Mae?
I moved from Southern California to Chicago to attend the School of the Art Institute of Chicago. While there, I primarily focused on etching, scientific illustration and drawing with some bookbinding, ceramics and papermaking sprinkled in. After graduating, I wanted to create my own universe based off my taste, my logic, my aesthetic, my philosophies. The shop as a medium is appealing to me because there are so many mediums, systems and details that need to be considered and ultimately determined by me.
Can you tell us a little about the space you live in?
I live in a two bedroom apartment in Andersonville, less than a block away from the shop. The apartment is in a vintage building with details from the early 20th century: hardwood floors, baseboards, crown molding, built-in bookcases and vintage doorknobs. I love the apartment's insular feeling. It serves as a refuge from the happenings and stimuli of the outside world.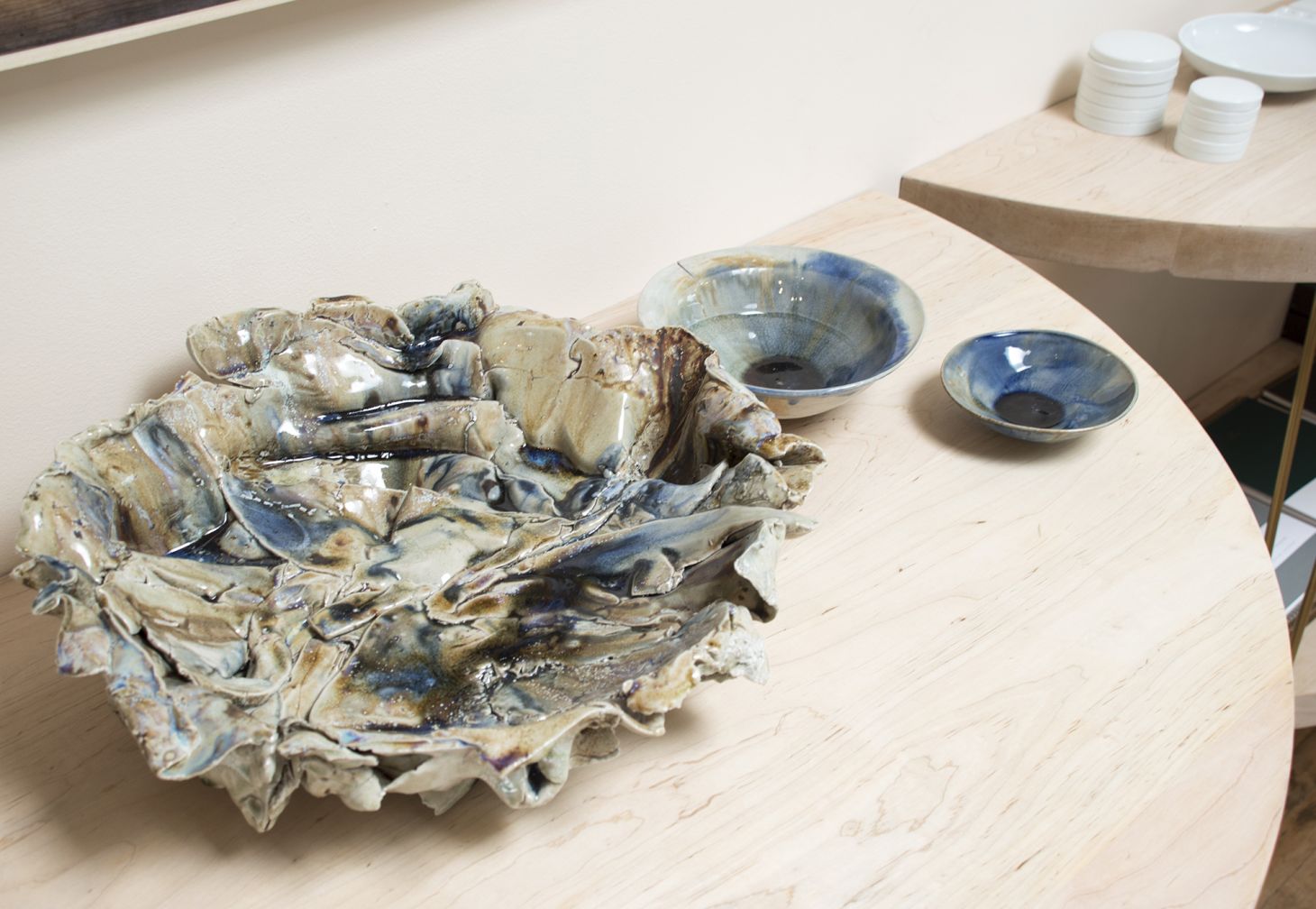 You have an eye for design and aesthetic that exudes warmth, where do you think that comes from?
My aesthetic is a manifestation of how I like to feel, think and be. I am sensitive to the physical, material, visual and find it deeply empowering to curate and create physical things and spaces.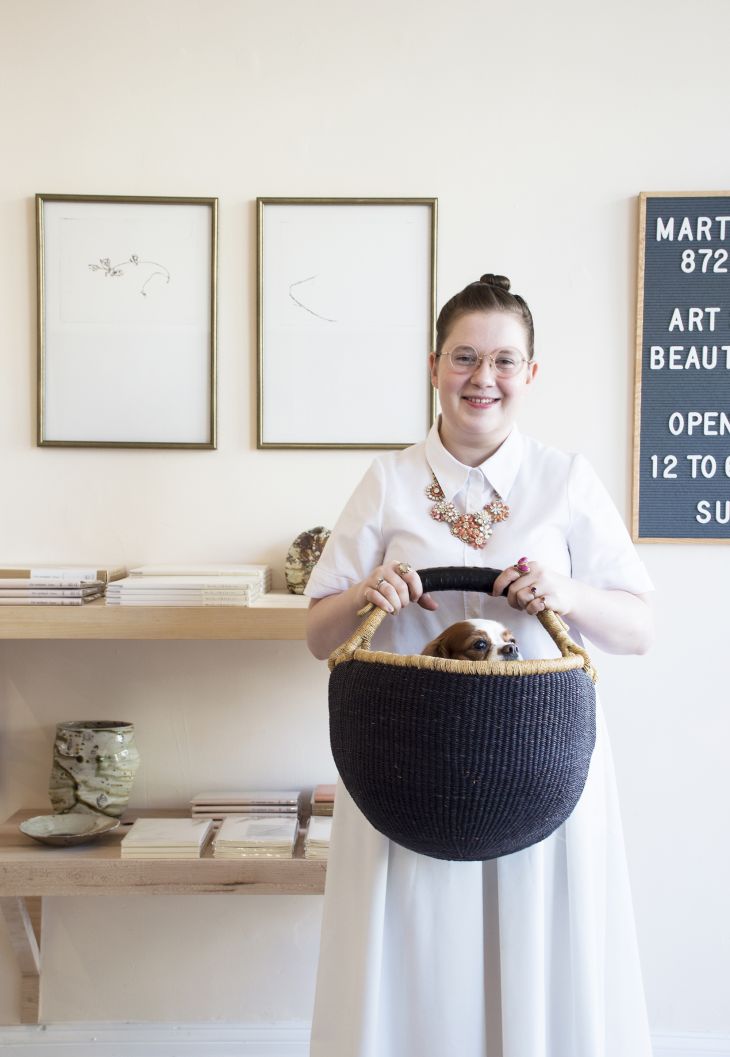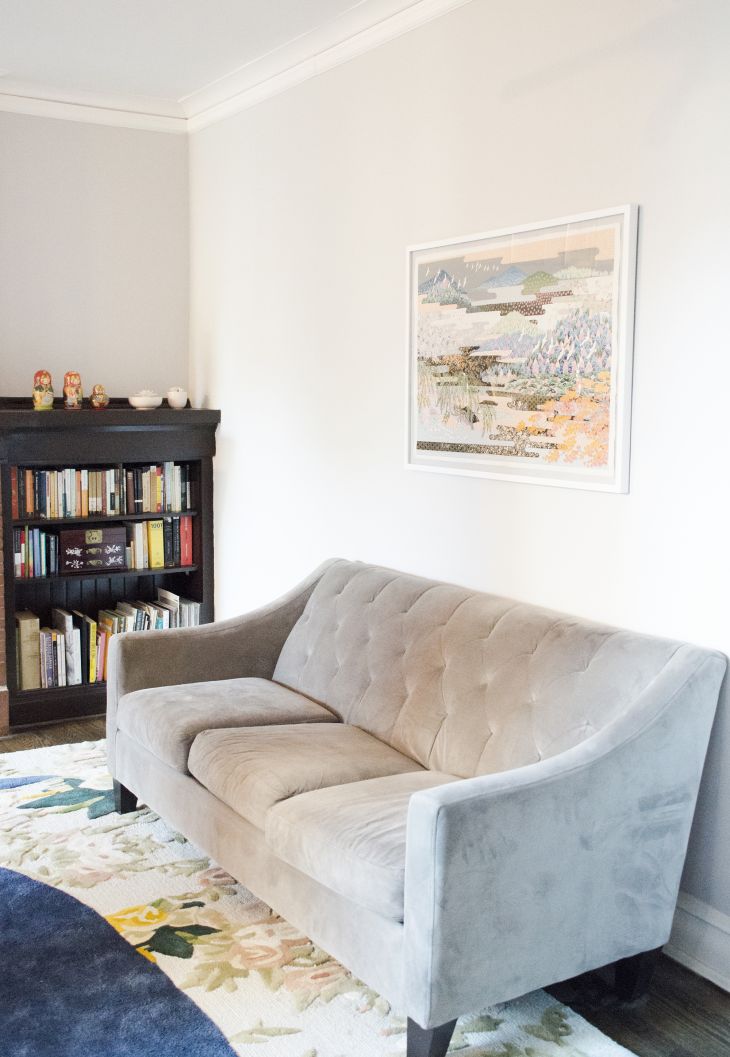 What are you reading and listening to at the moment?
I am currently reading two books by François Jullien: In Praise of Blandness: Proceeding from Chinese Thought and Aesthetics and The Great Image Has No Form, or On the Nonobject through Painting. I find The Great Image Has No Form in particular, relates to my most recent series of ink paintings. In terms of music, I am listening to a great deal of Curtis Mayfield, Carolyn Crawford and Bettye Swann.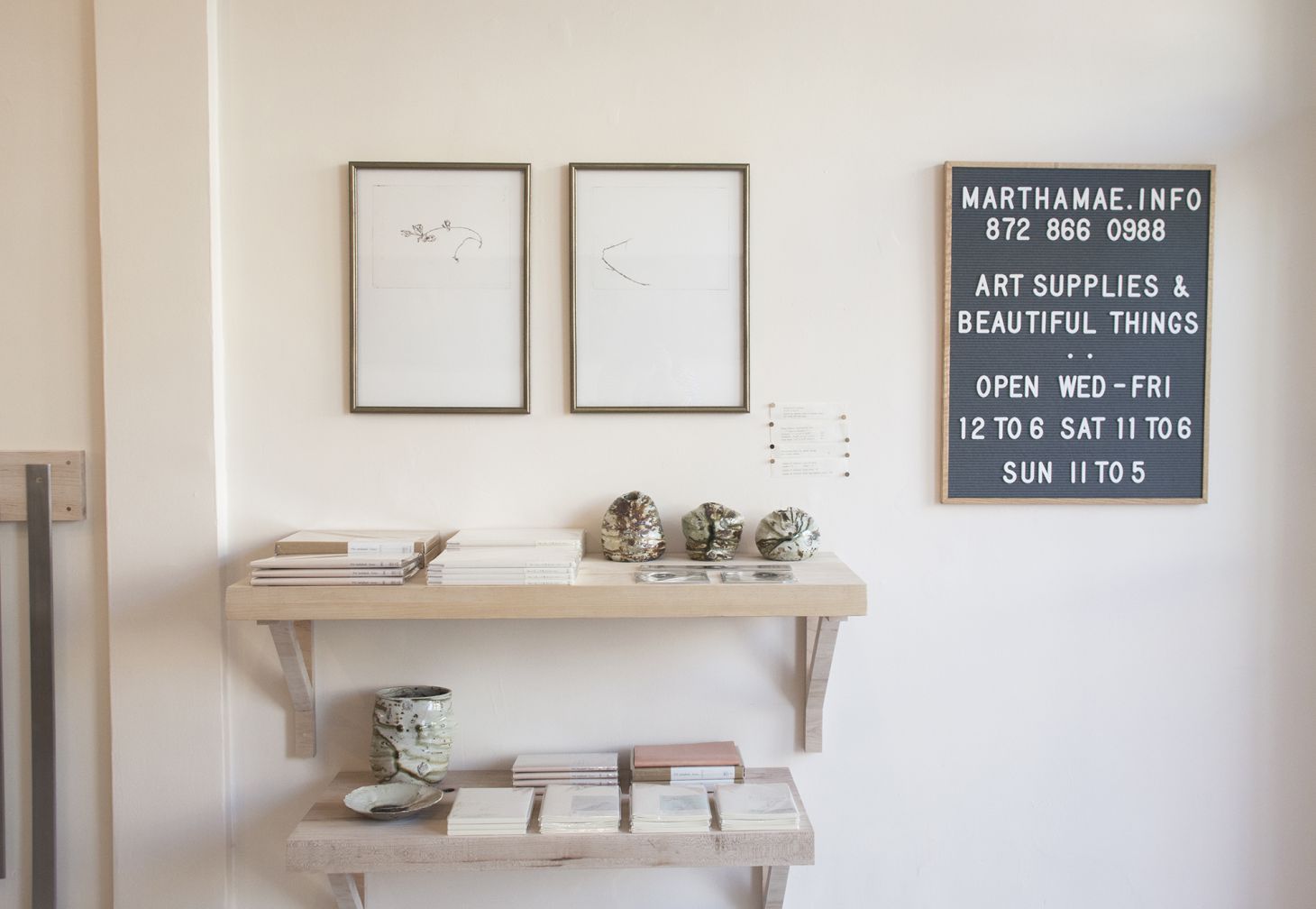 When you have some time for yourself what do you most look forward to?
Working on my large paintings and drawings serves as a release for me, a respite from the highly restrained and ordered practice of curating, designing and running the shop.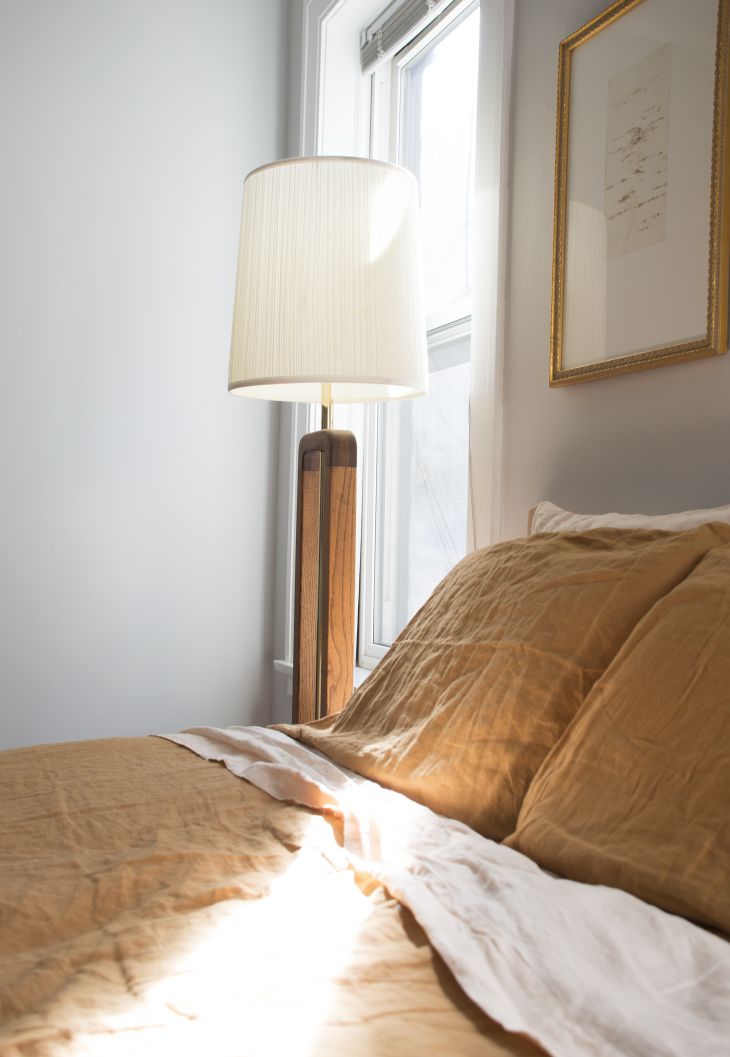 Cosy tones:__IN BED linen bedding inside Martha's home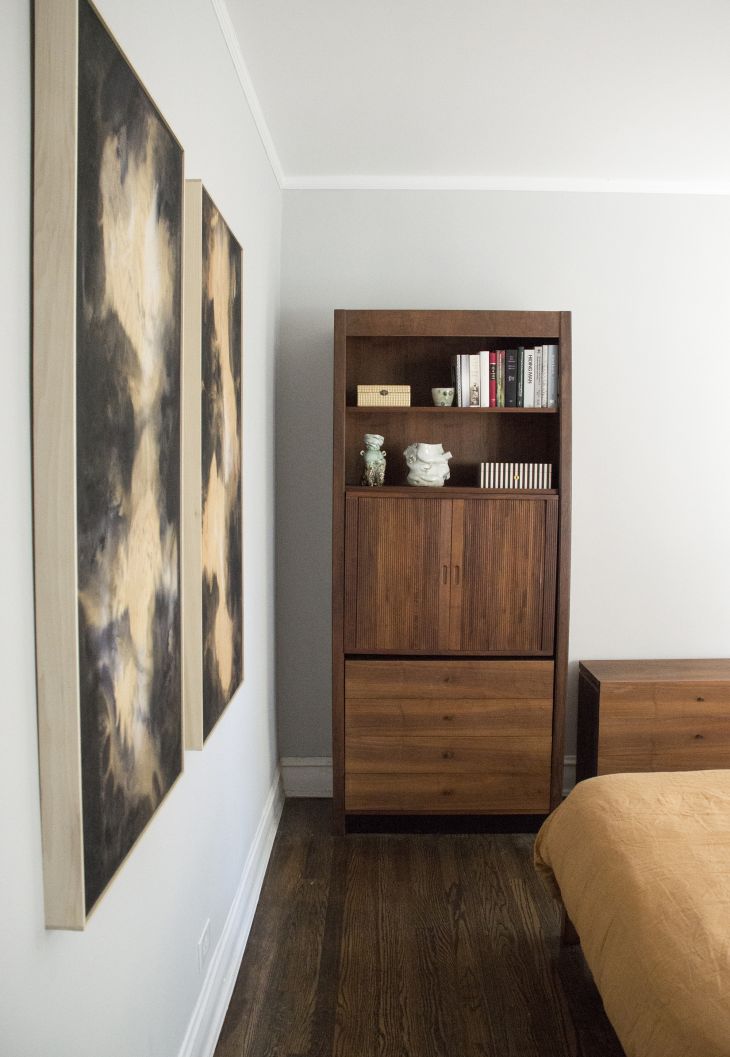 Working on my large paintings and drawings serves as a release for me, a respite from the highly restrained and ordered practice of curating, designing and running the shop.
Do you enjoy a morning routine?
My morning routine consists of checking to see if I can sneak in a bit more sleep and cuddling with my dog, Martha Mae, before getting dressed and making my way out the door.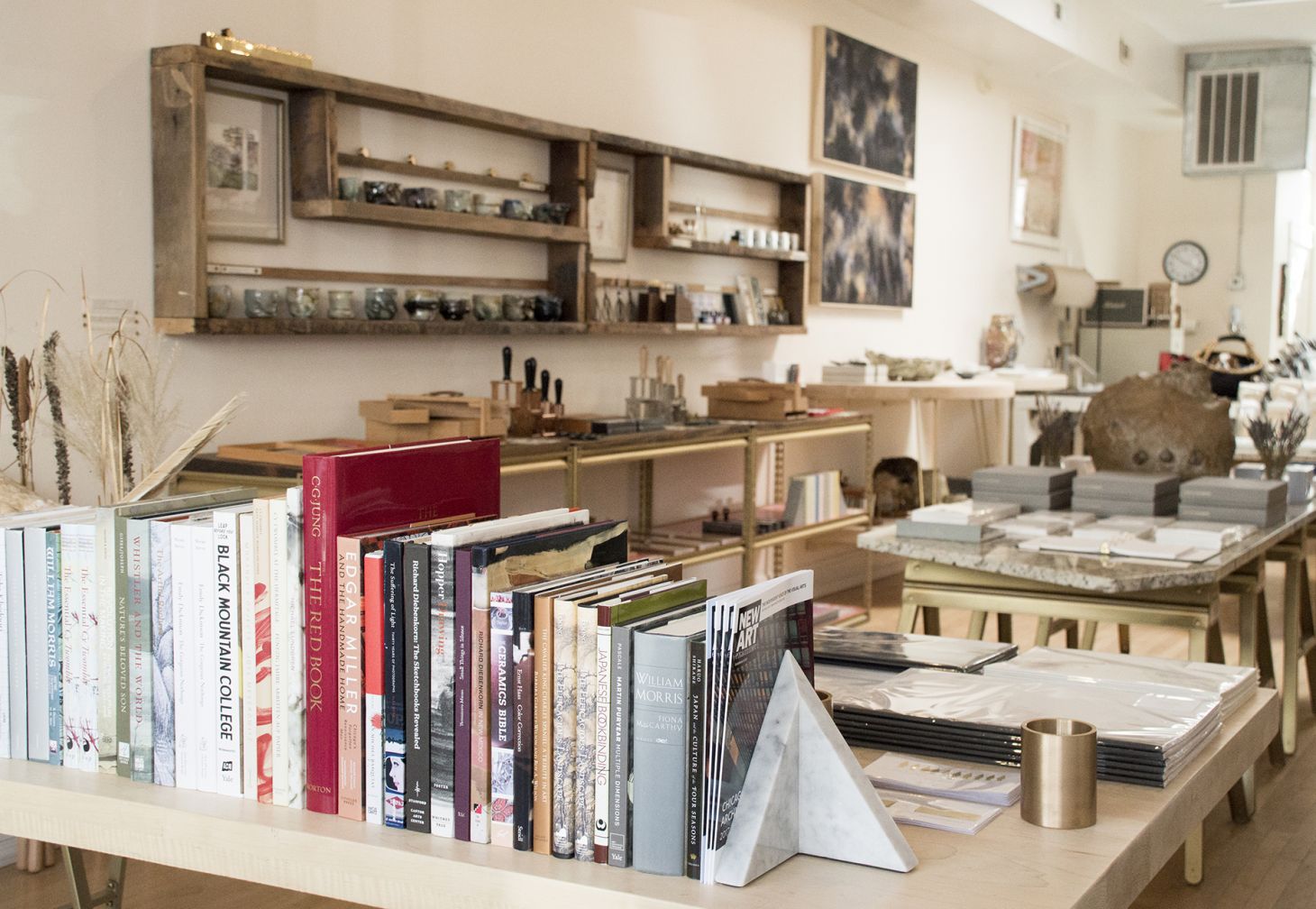 An evening routine?
At the moment my evening routine consists of realising that I am up far too late and then quickly getting things in order, washing up and getting to bed. My favourite part of going to bed is when Martha Mae seeks out the crux of my arm to nestle in.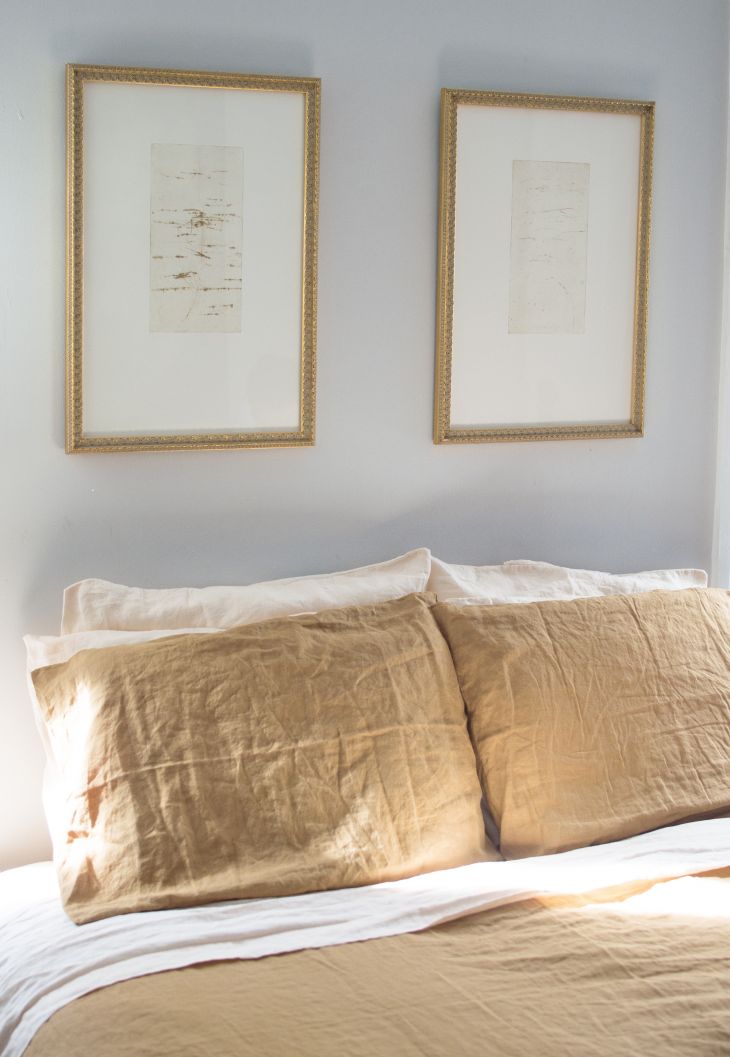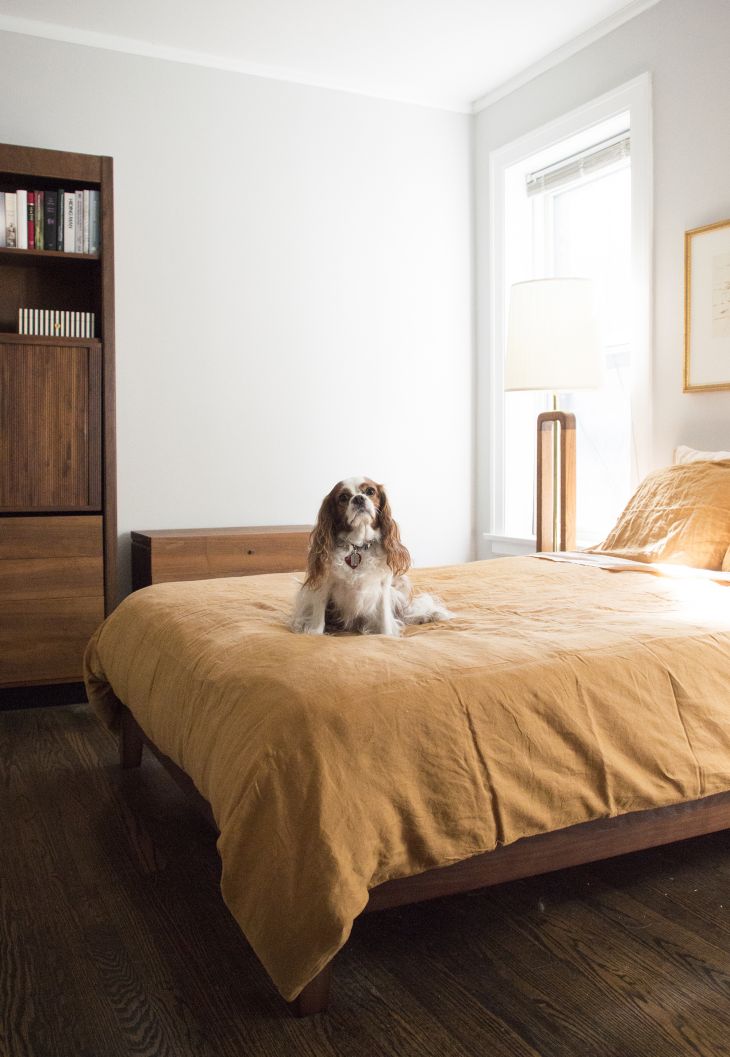 Can you tell me a little about the ceramic work in your shop?
The majority of the ceramic work in the shop is by friend and artist Andrew Jessup. I appreciate the elaborate surfaces he creates in his work and I find his unrestrained and irregular forms contrast the highly ordered design of the shop nicely.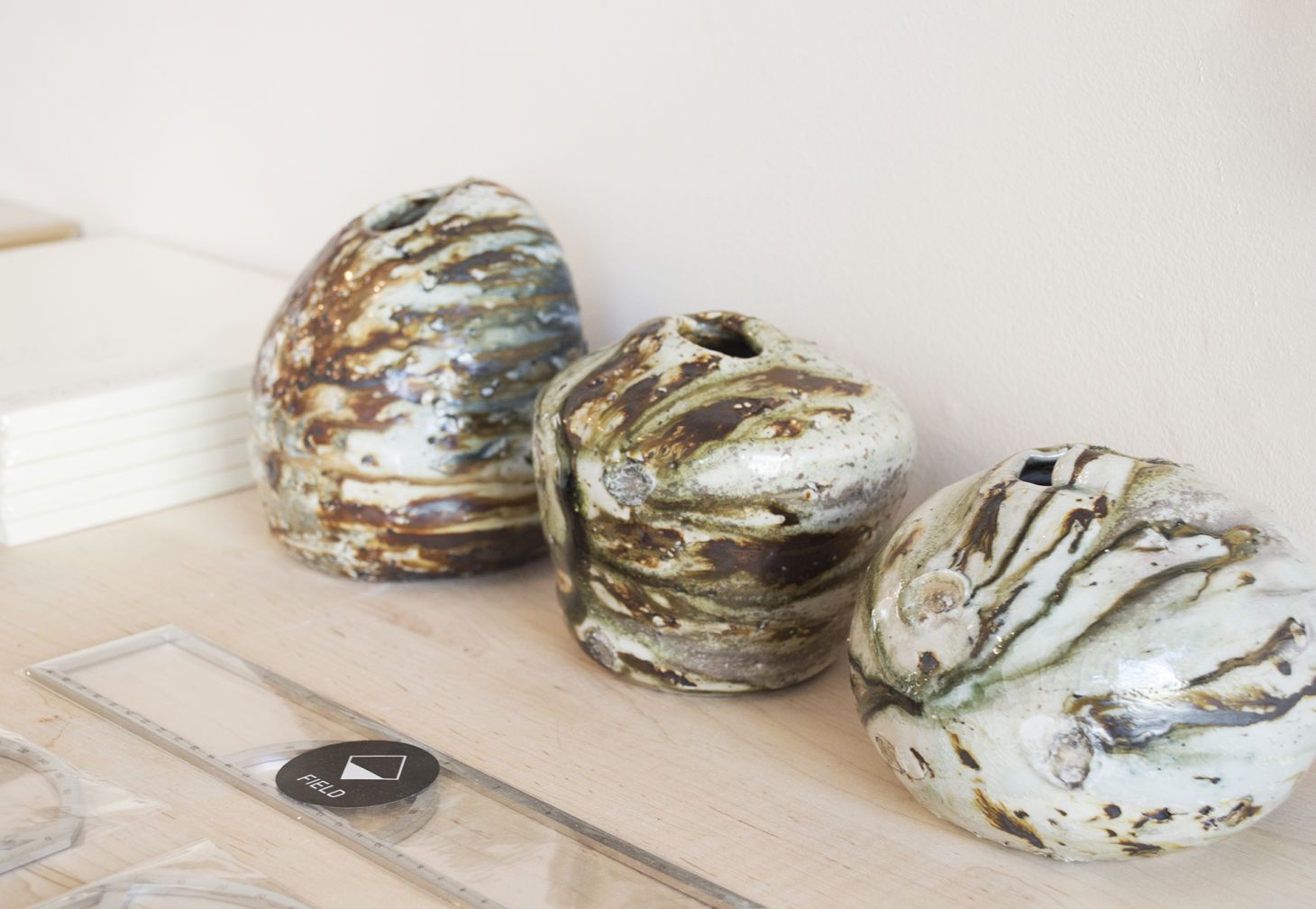 What do you like about Andersonville and the area your home is located in?
I have a deep appreciation for Andersonville's community of independent shops and restaurants. Andersonville is a relatively quiet neighbourhood with tree lined streets and charming vintage buildings and homes. It is exceedingly pleasant to walk around.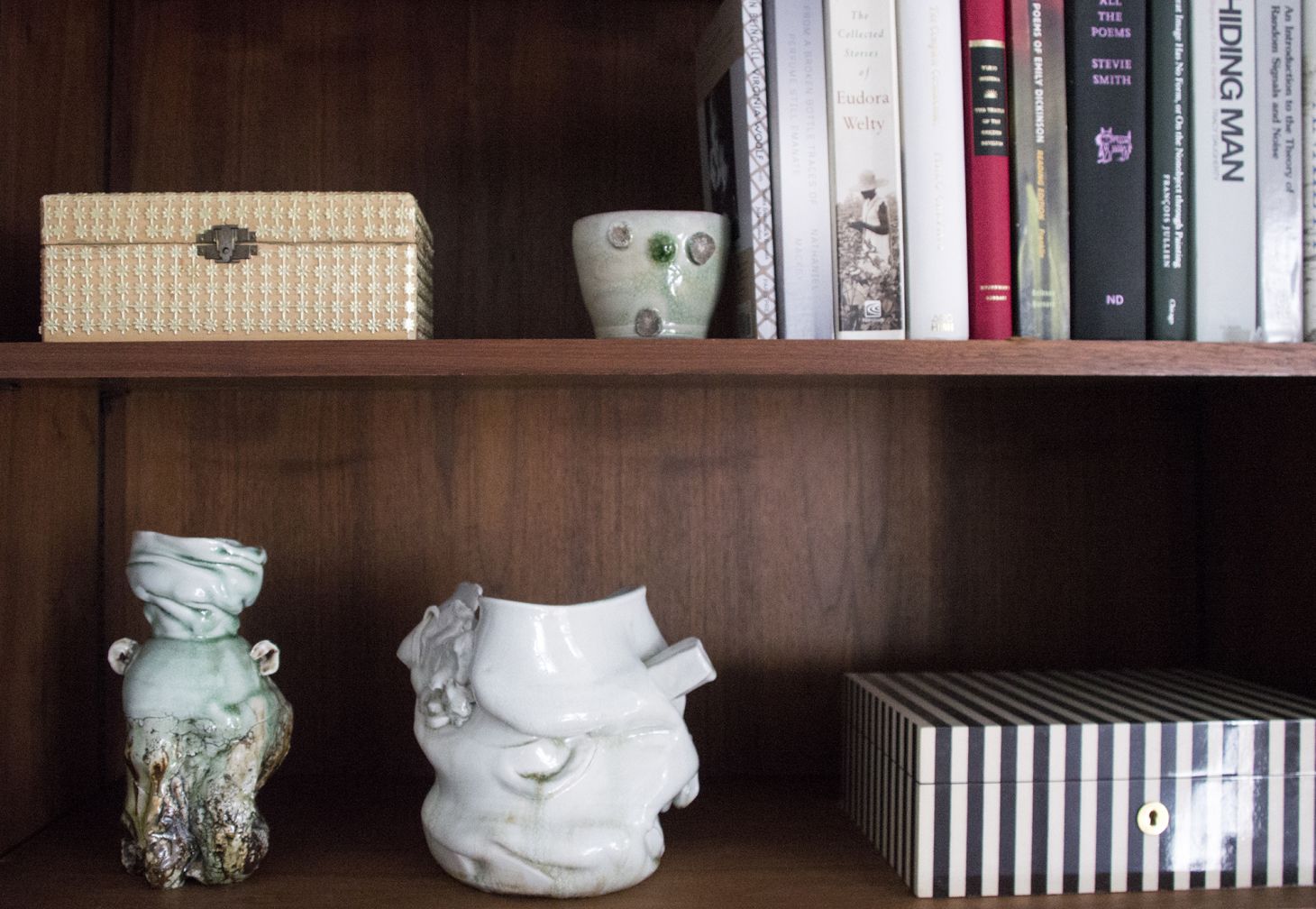 Is there a place that has stuck with you?
I have large hazy feelings for places in general like Southern California, where I grew up, and small sentiments for moments and experiences in places I can recall only pieces and minute details from. It is difficult for me to register and retain anything in between.
I did spend a week in New Mexico at a sort of artist retreat near Georgia O'Keefe's former residence. I was so struck by rich reds and oranges of the earth and rock formations and the vast unrestrained sky. I was really in awe of the dramas that would be acted out across the sky, the way the clouds would change, move, disperse and interact with light.
See more from Jean here.