Georgia O'Keeffe & Her Houses
Words by Yasmine Ganle
There was softness to those rooms; a quality of light that I could never quite put my finger on. Outside, I knew it was desert light, expansive and relentless, but inside, gently rolling over those smooth adobe walls, the light was filtered, absorbed somehow.
I was recently gifted the book Georgia O'Keeffe and Her Houses which held my attention for most of last Saturday morning, but also enlightened my curiosity surrounding that unique interior light of her houses and studios. It was credited that she in fact used white bed sheets as curtains -- of course! Which instantly explains the warmth and familiarity -- that beautiful matte white cotton. Resulting in a room that looks as though it has been doused in 'bed': comfortable, quiet and serene. And not only did she hang her soft, fitted sheets along each of the windows, she also used them to cover her studio shelves and cabinets, and the living room cushions and hassocks.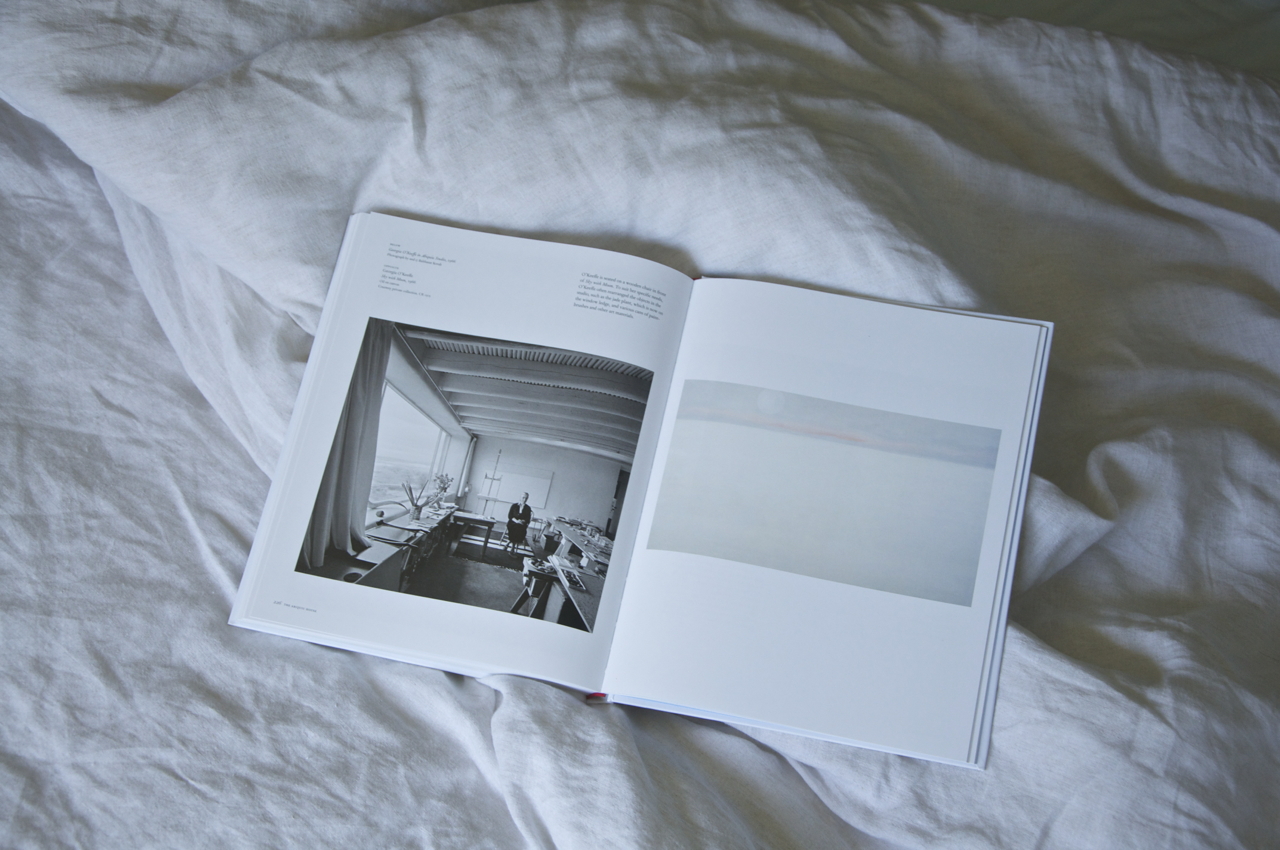 Another cute piece of information shared inside the book was Georgia's own recipe for Whole Wheat Yogurt Pancakes, adapted from Stella Standard's Whole Grains__Cookery: A Gourmet Guide to Glowing Health, 1951. And on a Saturday morning, the combination of bed sheets and home-made pancakes, was all just a little bit suggestive...
Georgia O'Keeffe's Whole Wheat Yogurt Pancakes
1/2 tsp. baking powder
1/4 tsp. baking soda
1/4 tsp. salt
1/2 cup plain yogurt
1 egg yolk beaten
1 Tbs. melted butter
1 egg white, stiffly beaten
Mix all dry ingredients together, set aside. In a separate bowl combine yogurt, beaten egg yolk, and melted butter. Add wet ingredients to dry mixture, then fold in stiffly beaten egg white. Pour batter on hot griddle or frying pan, forming pancakes about 3 to 4 inches in diameter. Yields 4 large pancakes. For a lighter consistency, two eggs may be used instead of one. Variations: Add chopped nuts and/or raisins.