Furoshiki
With Christmas approaching, we're highlighting Furoshiki, the Japanese art of fabric wrapping — as a simple, beautiful way to reduce your environmental footprint this year. Fabric wrapping is practised all over the world, but Furoshiki is specific to Japanese culture for the way in which it represents ceremony, beauty, a considered approach to the everyday and an appreciation of the multifunctional.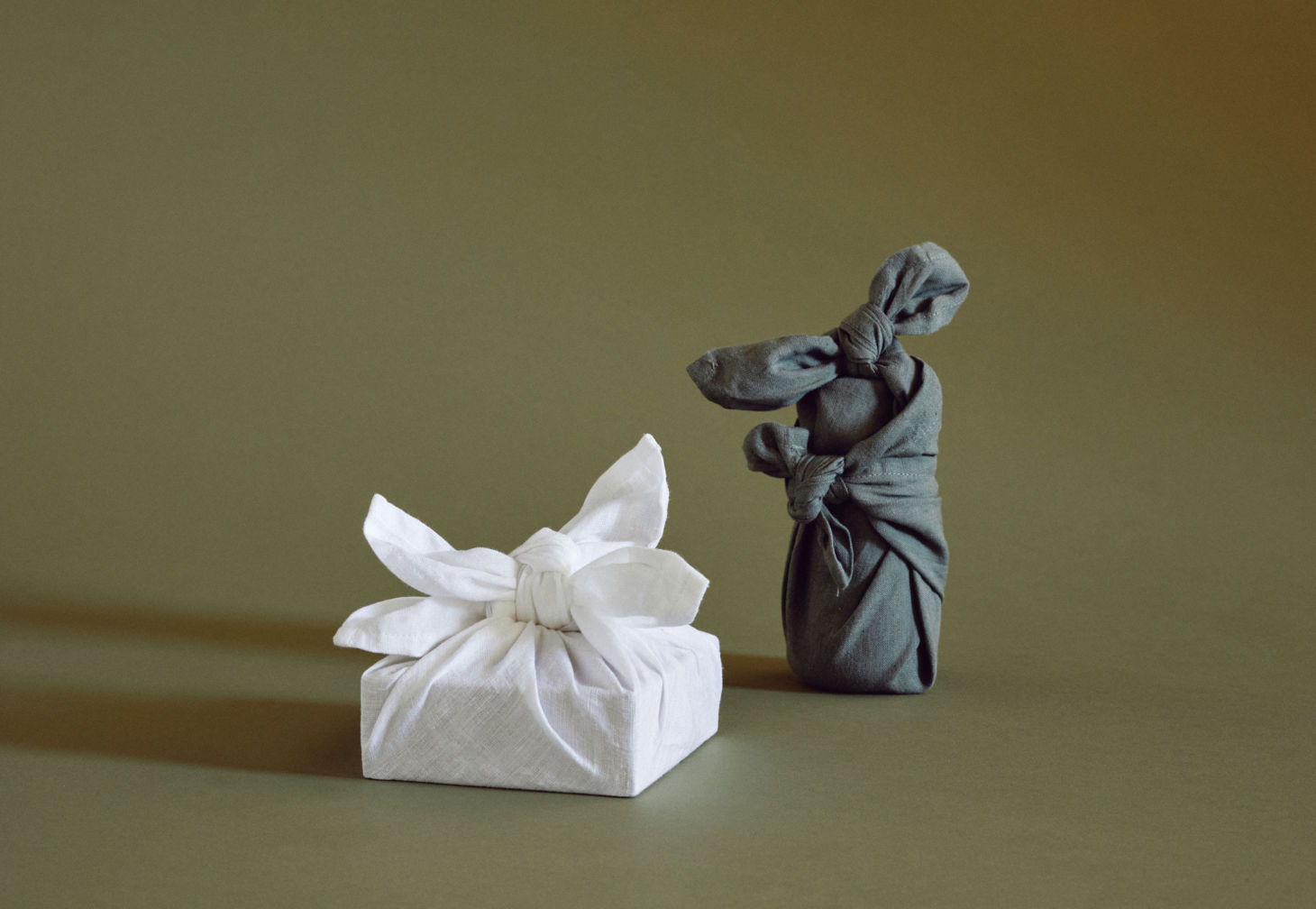 Our napkins in White & Khaki
We've used our linen napkins – which are made from offcuts of our bedding and come in sets of four – as once unwrapped, they become part of the gift themselves. There are many ways to practice Furoshiki, and the most simple basic carry-wrap (Otsukai Tsutsumi) takes only seconds, a neater and more efficient way to wrap than paper.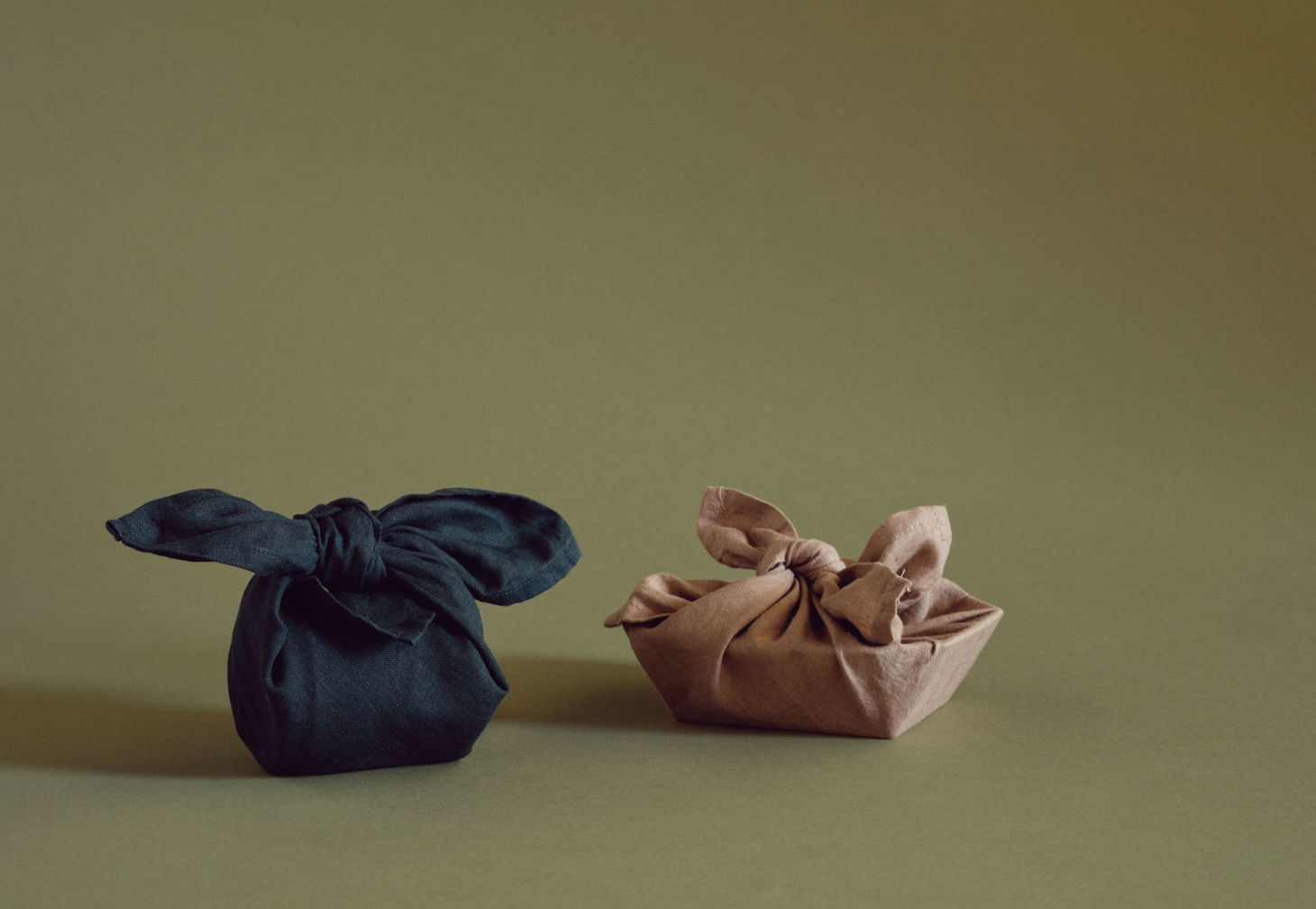 To try your hand at various Furoshiki styles, we like this reference.