Elise Heslop, Rye, Victoria
Images by Tasha Tylee
Elise Heslop is the Director of Plyroom, a Melbourne-based furniture brand that creates highly considered pieces that honour craftsmanship, functional design and the belief that products should be passed on rather than adding to landfill. Plyroom offers a neat collection, and was born when Elise took some time out with her family to spend a slower year in Italy. They now split their time as a family between a home in Melbourne and a small cottage in Rye on Victoria's Mornington Peninsula. We visited Elise one morning when she had the cottage to herself, with the company of her West Highland Terrier, Piper.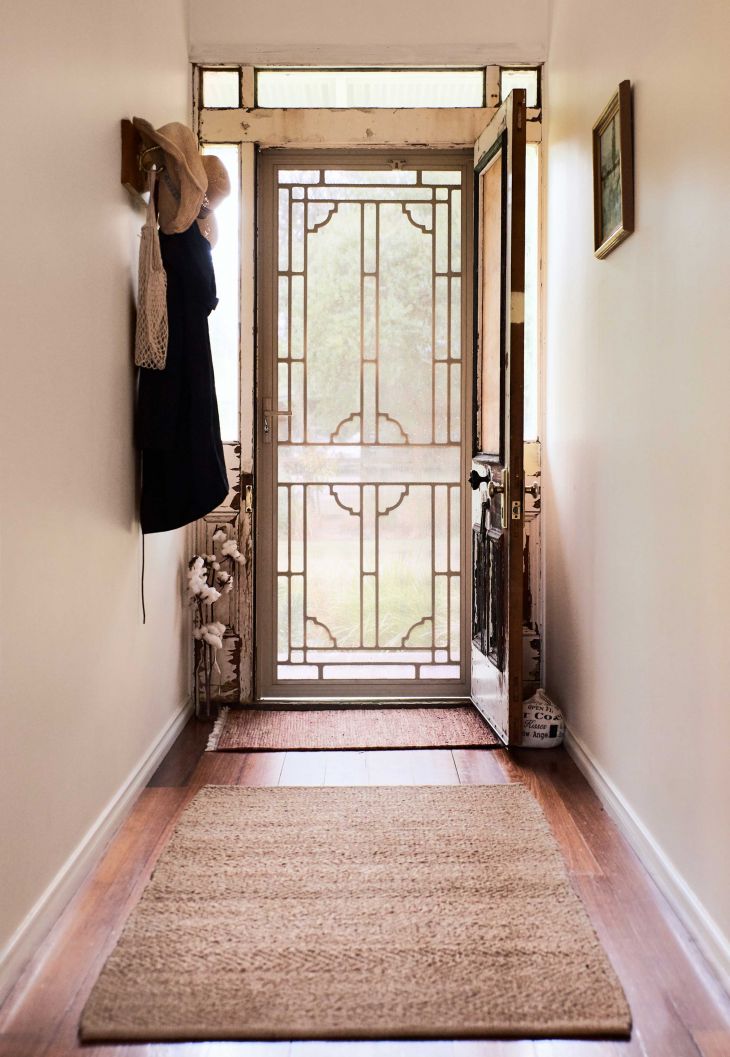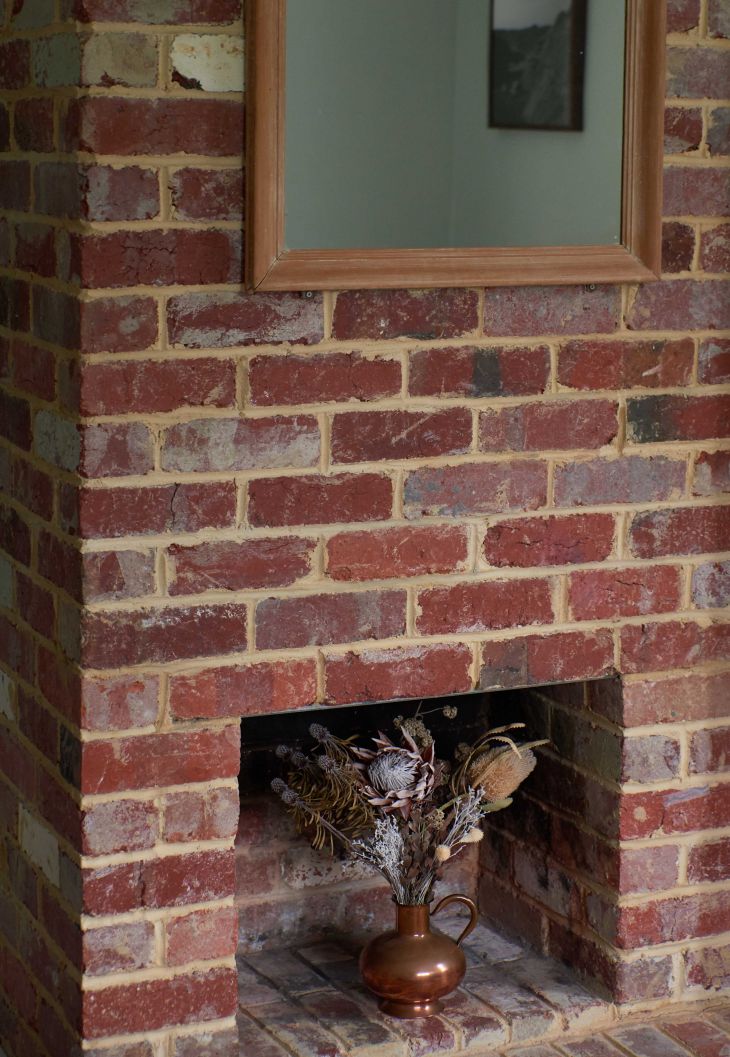 "We found the cottage about 10 years ago. I had never really spent time on the Mornington Peninsula because my partners family live on the Bellarine, but I took my grandmother out for a day trip to Red Hill and it sparked something. I started looking for small places near the back beach in Rye - many of them were new and lovely but just weren't quite right. I wanted to find somewhere that made us slow down and just enjoy hanging out. When we came across this house on a quiet street, the backyard had knee-high grass, there was a giant reptile cage in one corner of the living room and the rooms were dark green and purple, but it still felt special. The way a country house with history feels like home."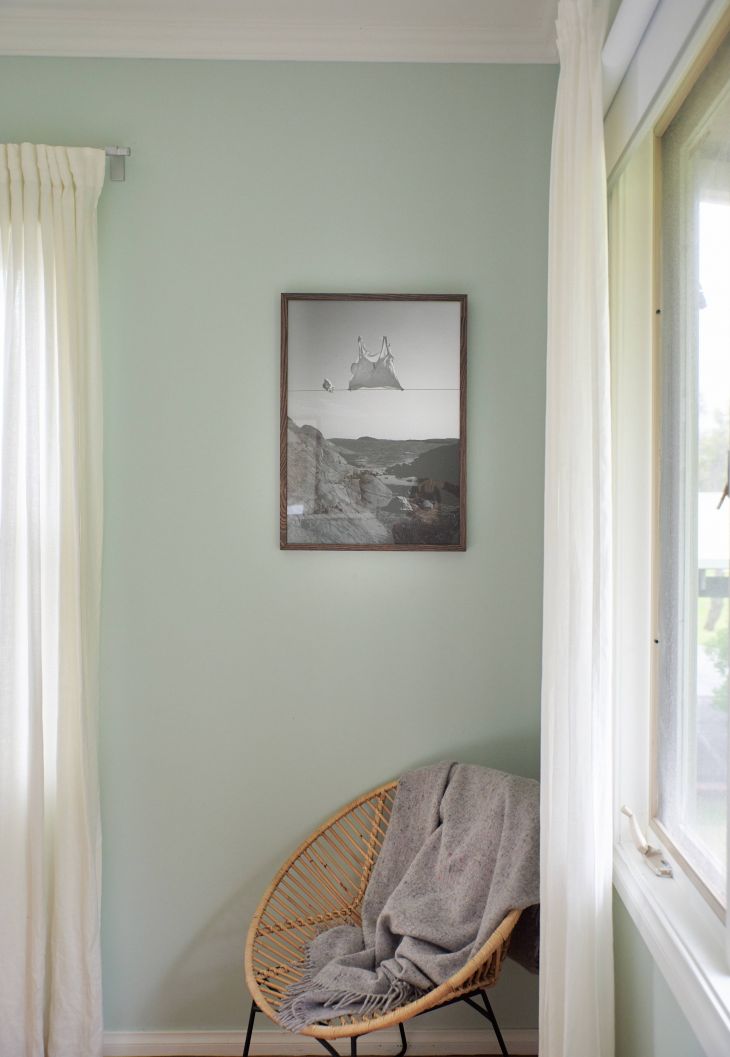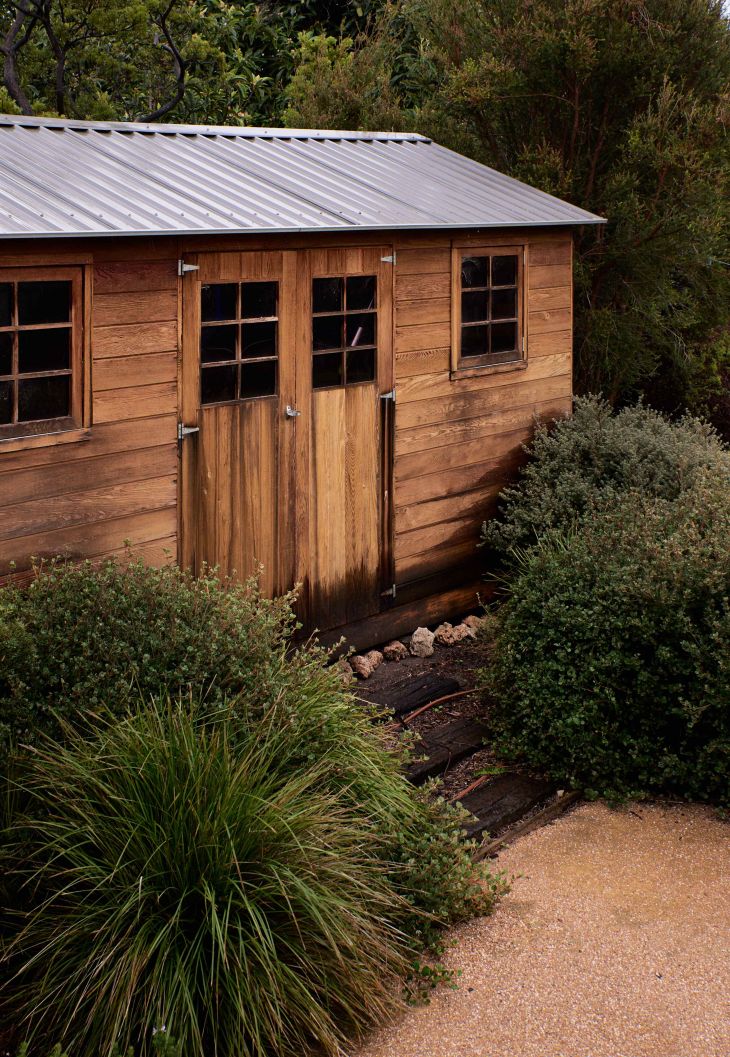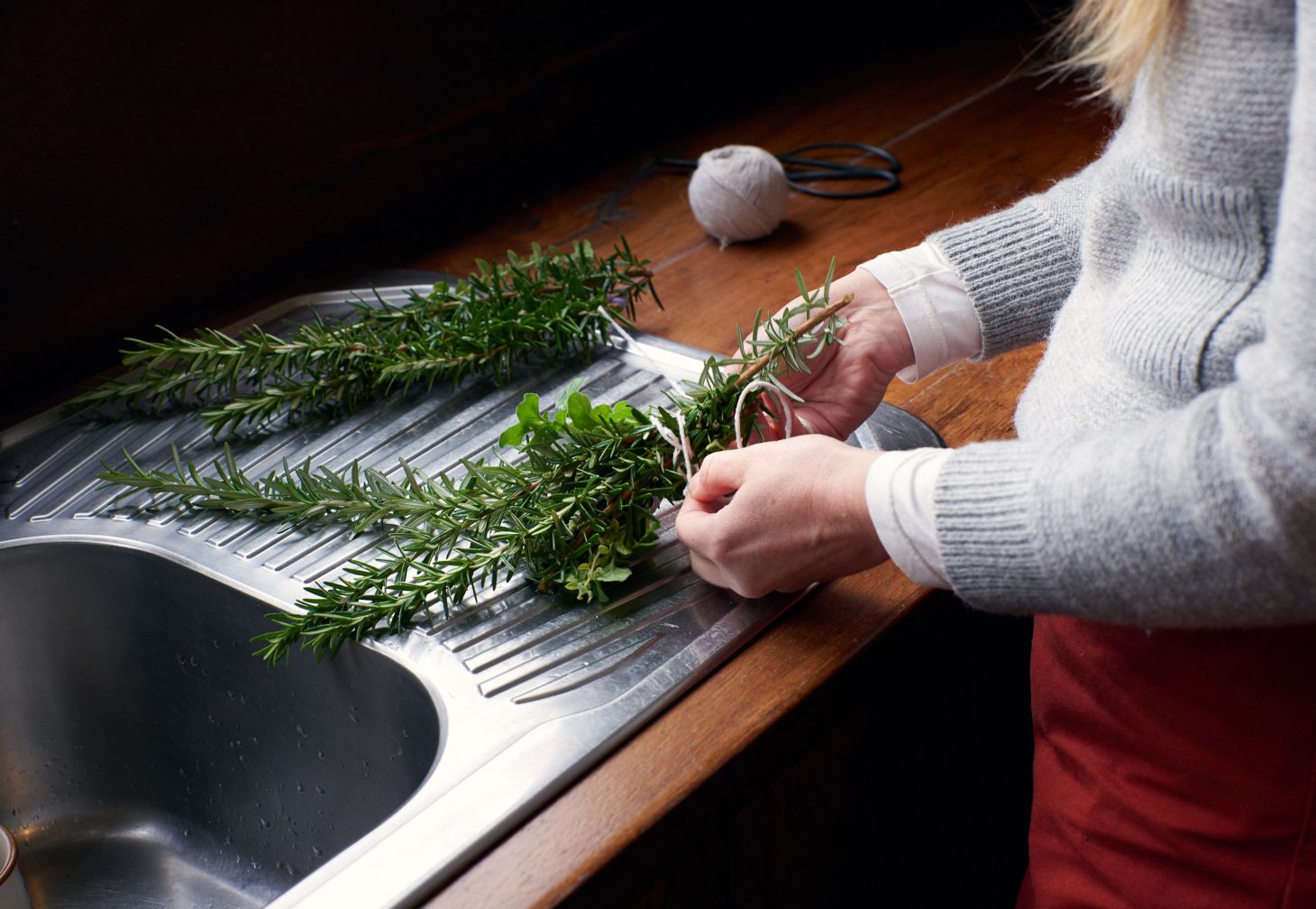 "We have made a few minor changes, we painted the house and did all the landscaping for the front and back garden with coastal natives. I love the house looks like it's been here for 100 years, that all the doors, floorboards, bricks, cupboards, utilise materials from old houses around Victoria that are no longer here and form part of a new story. The old claw foot tub is a definite winner too!"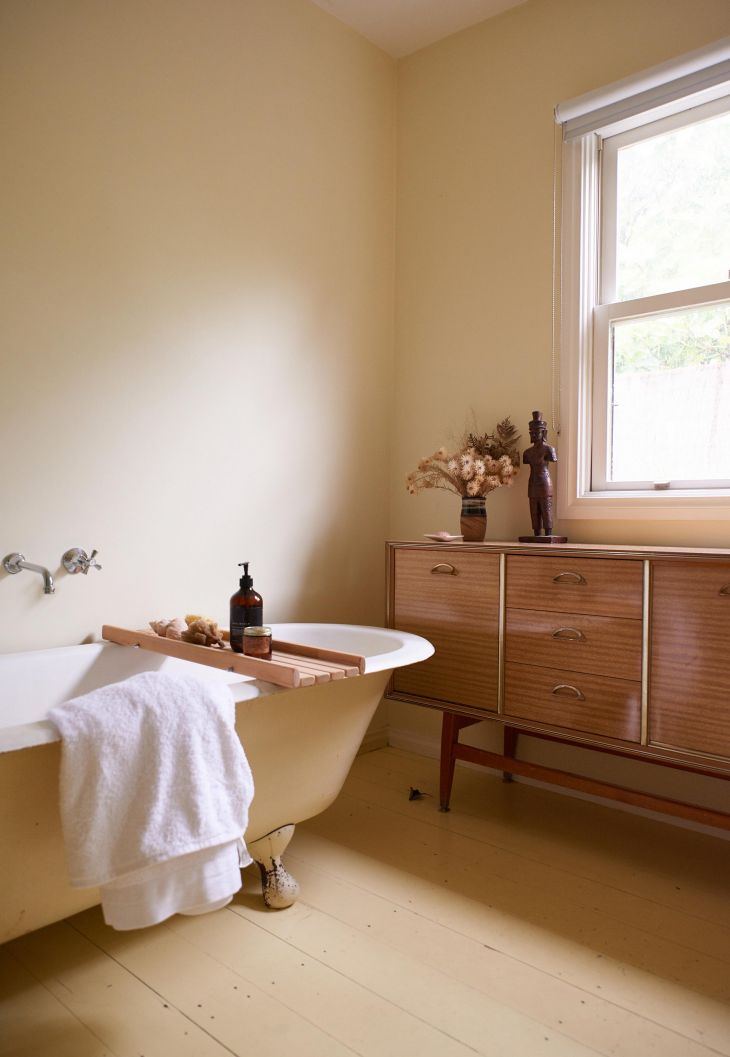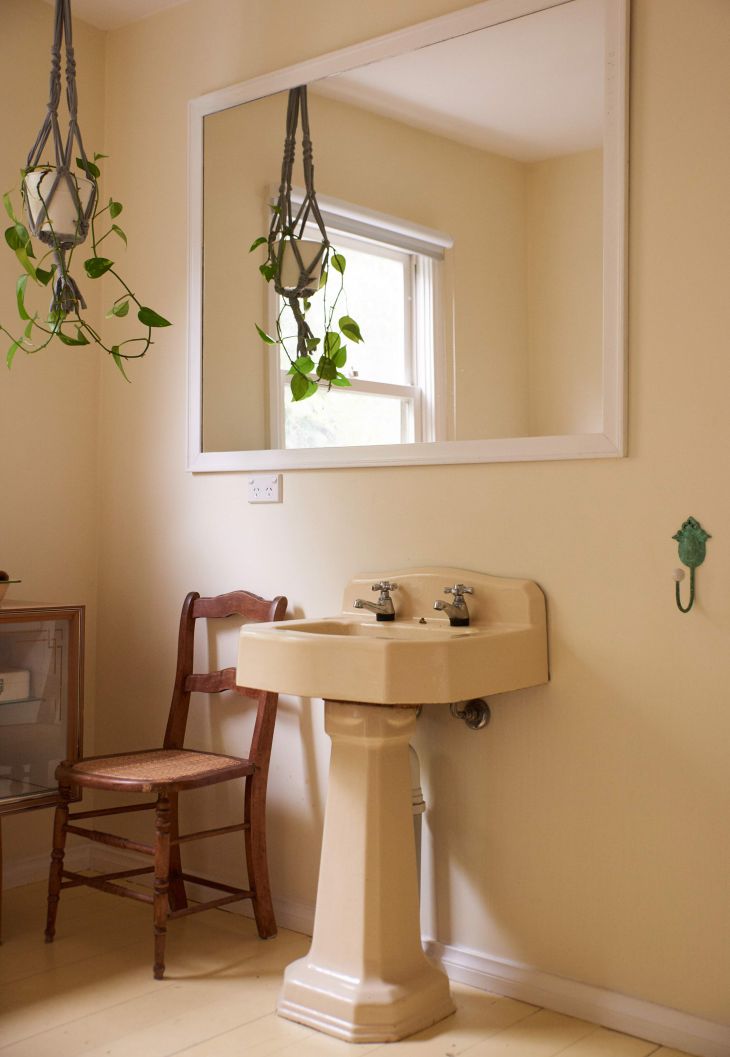 "Nearly everything in the house has been found in op shops or handed down from family. Some of my favourite objects are sentimental items, like my grandmother's bowls and vases. My favourite object in the house is the kitchen table. It was given to us by my partner's parents. When they gave it to us it was in perfect condition as they had a special glass plate on the table top for 30 years. The glass was removed and so now it has definitely earned its place as a 'lived-in' treasure. It is where we play games, prepare meals, share stories. It is the heart of this little home."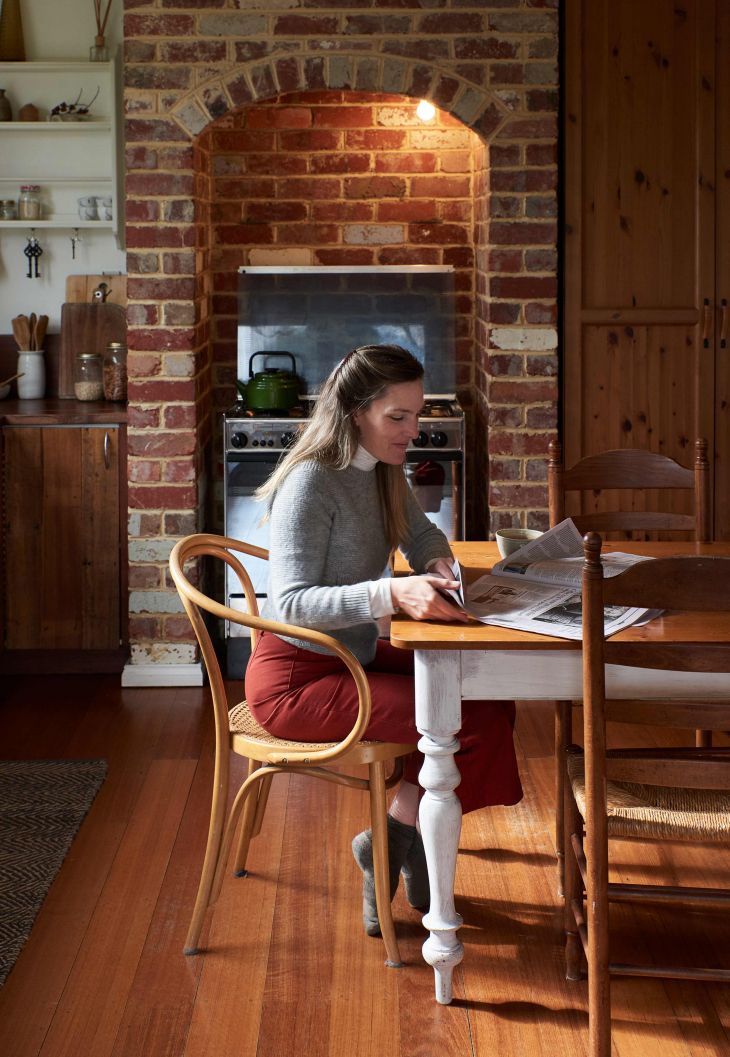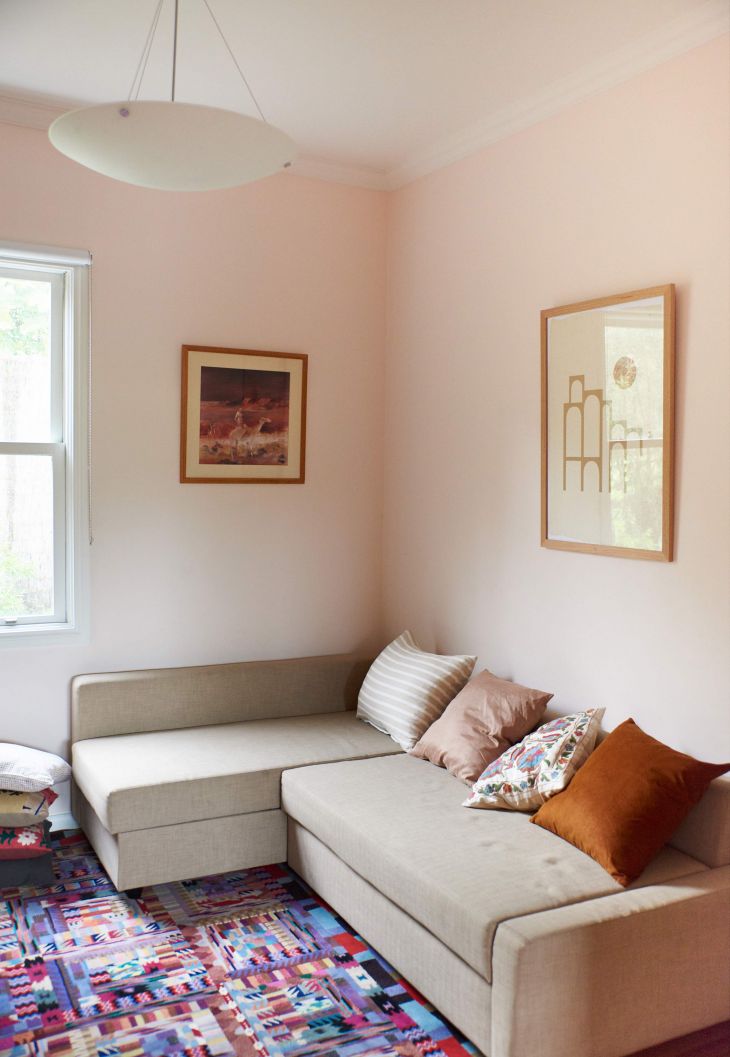 "This is definitely the place where we limit activities and try to take it easy. The kids play outside or watch movies. Aside from a bit of gardening and taking Piper to the beach, we cook, sleep in if Piper lets us, lie on the sofa and read the paper and enjoy a glass of wine at 4 o'clock! I love bushwalking and there are many tracks that are practically empty and really easy to get to. One of my favourites is the walk from No.16 Beach to Bridgewater Bay, and then up to Sorrento back beach. The path meanders through ti trees and coastal scrub, with openings onto the ocean and some stunning little coves that are just right for a sandwich stop and a dip."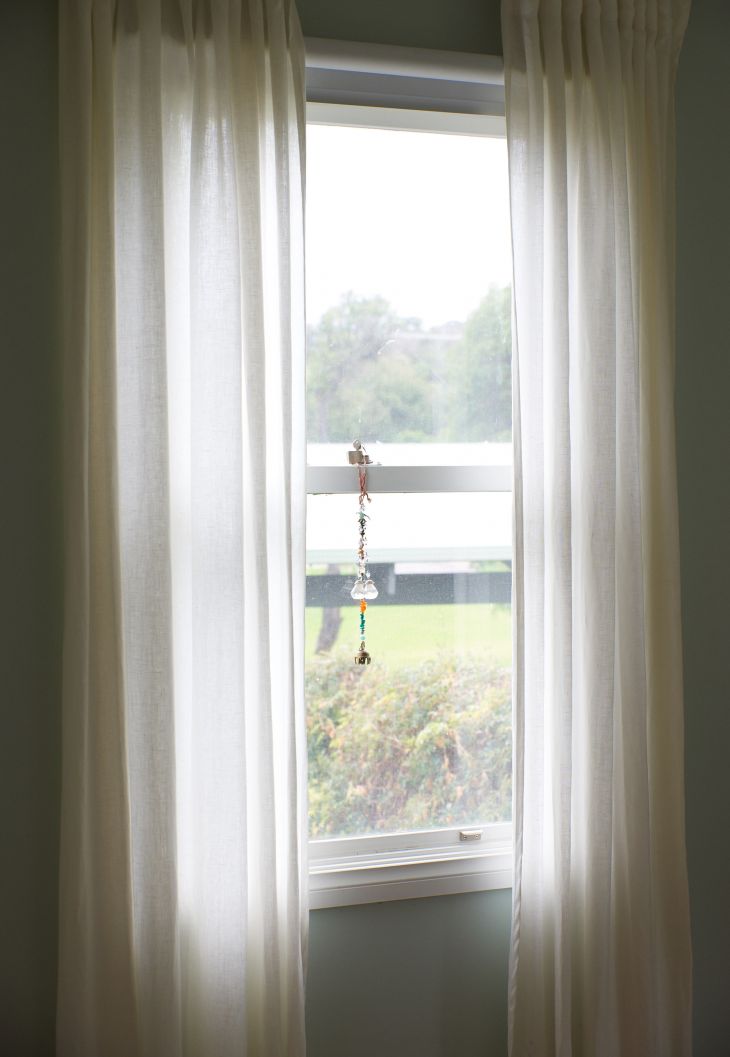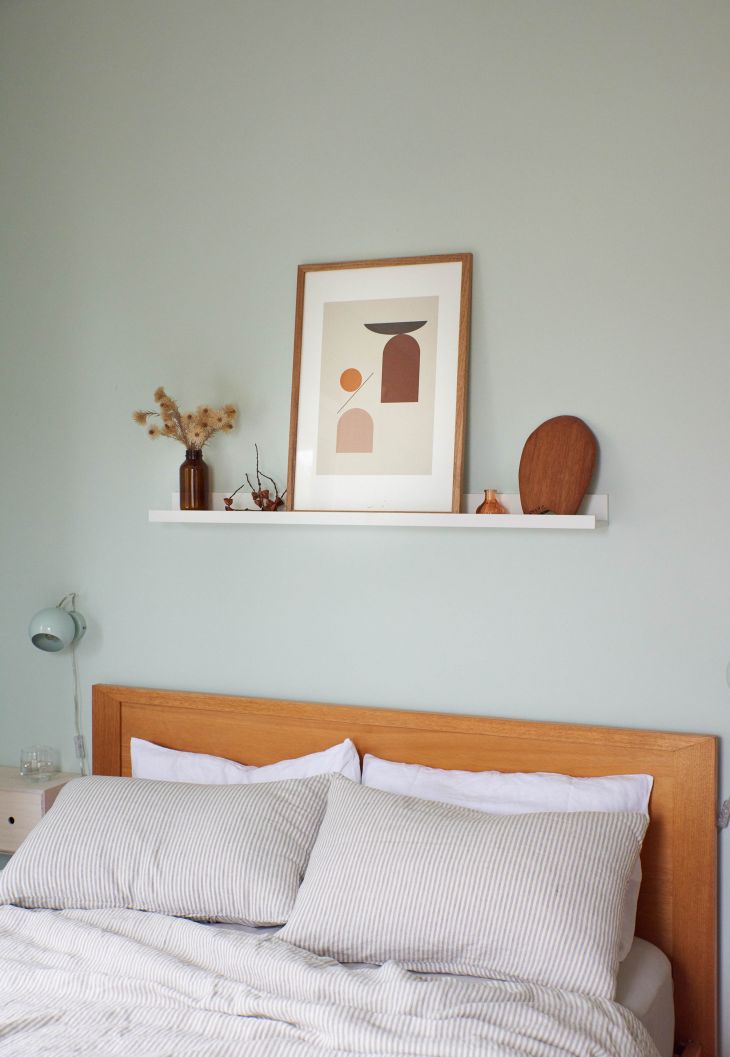 Elise's bedroom featuring our linen duvet and pillow slips in grey & white stripe, fitted sheet in stone.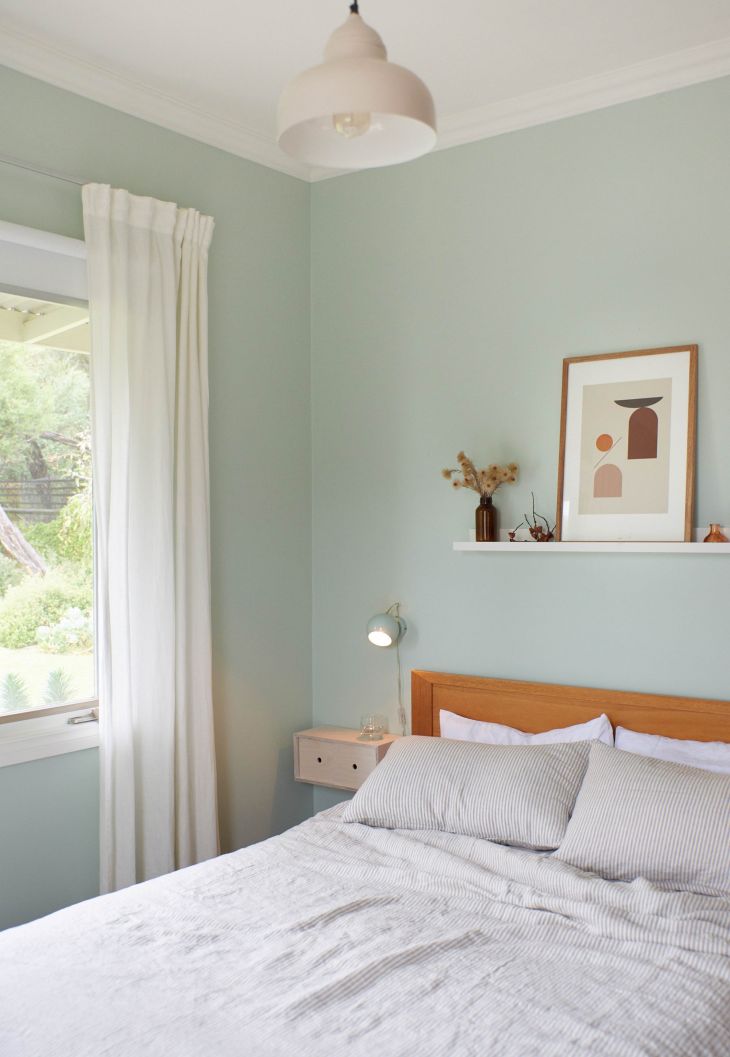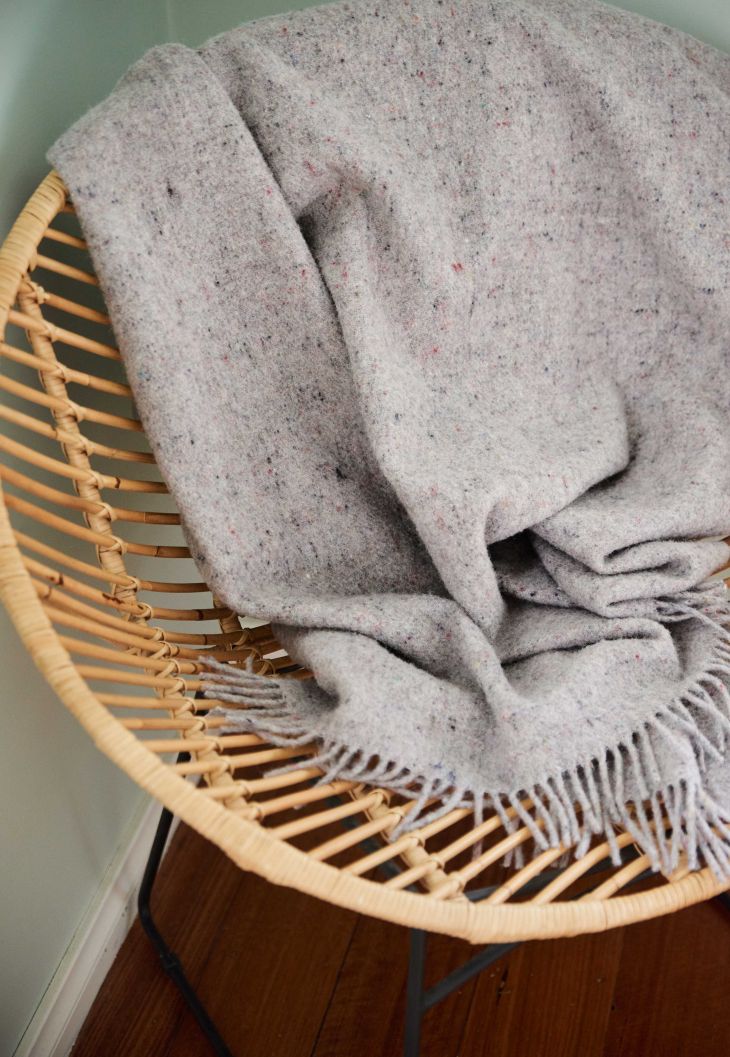 "When the kids were little, we'd head to the front bay beaches, but those days are long gone and all they want to do now is swim in the surf when the tide is high."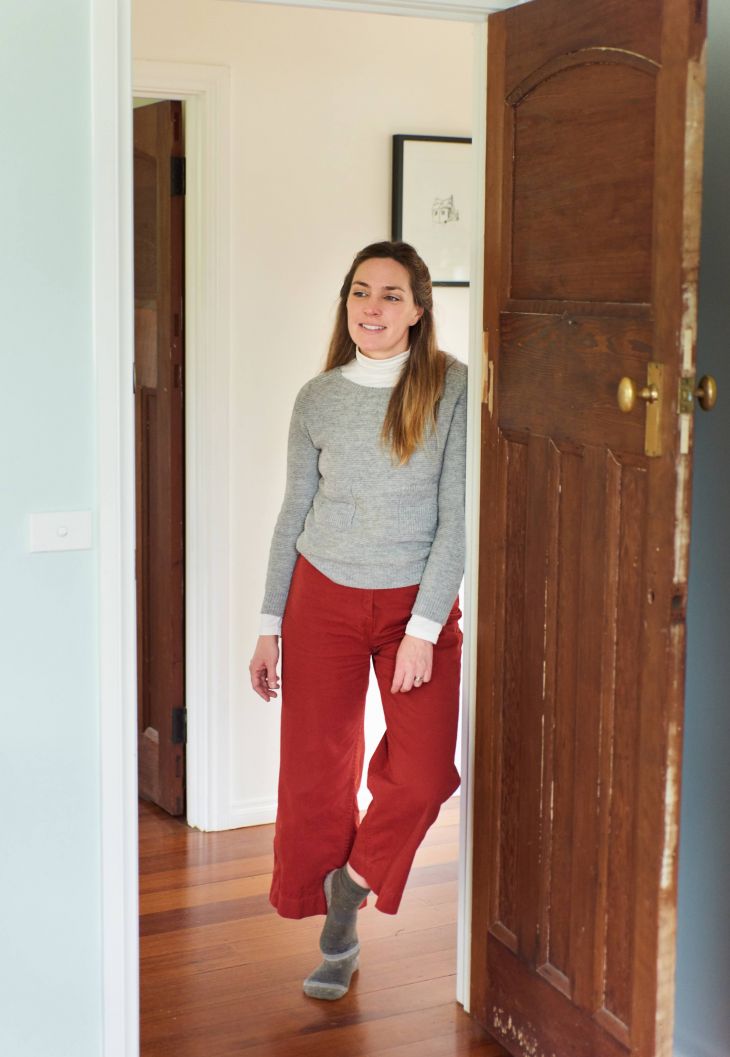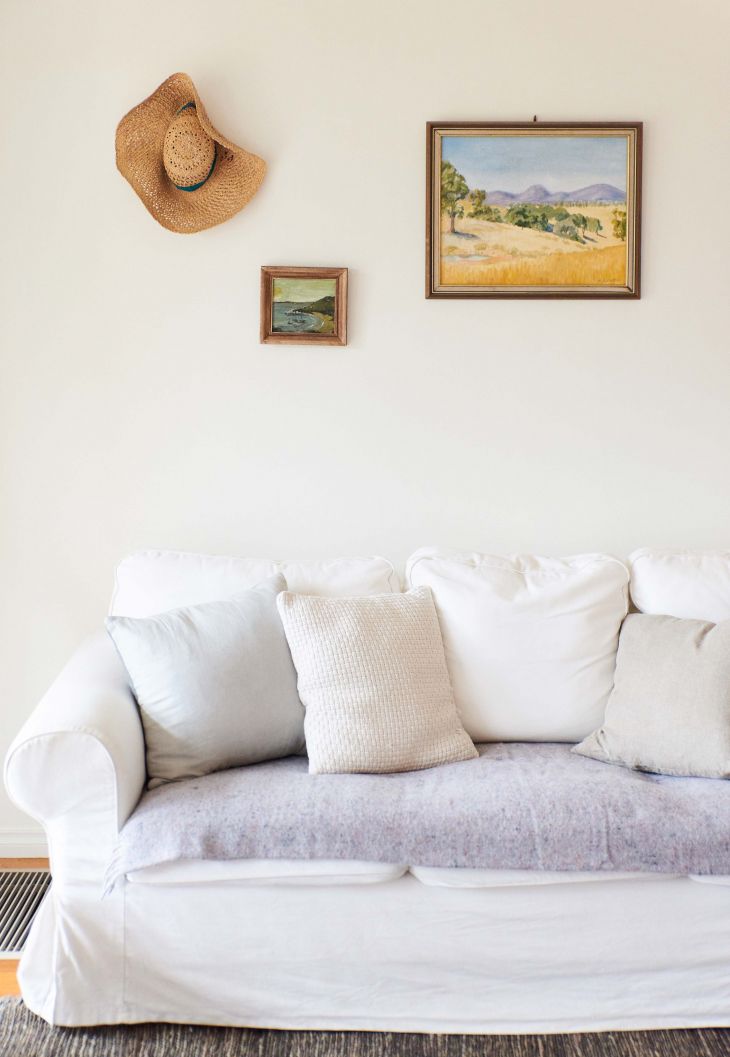 "I was lucky to find these artworks in local op shops along with some really lovely hand-knitted blankets and old board games."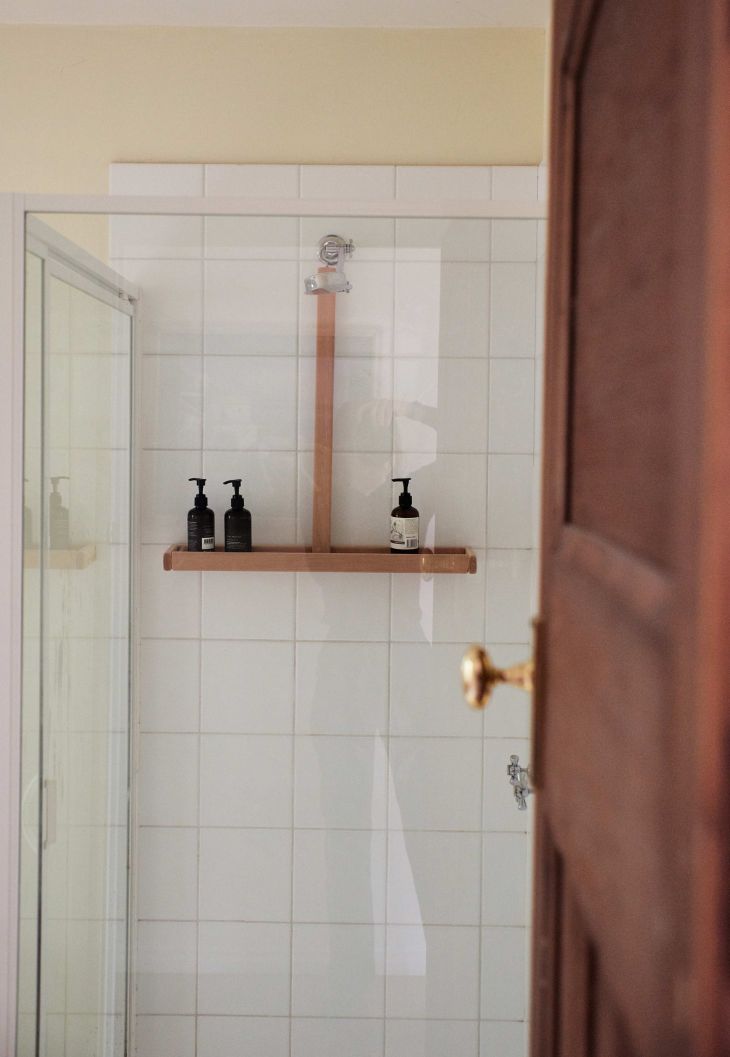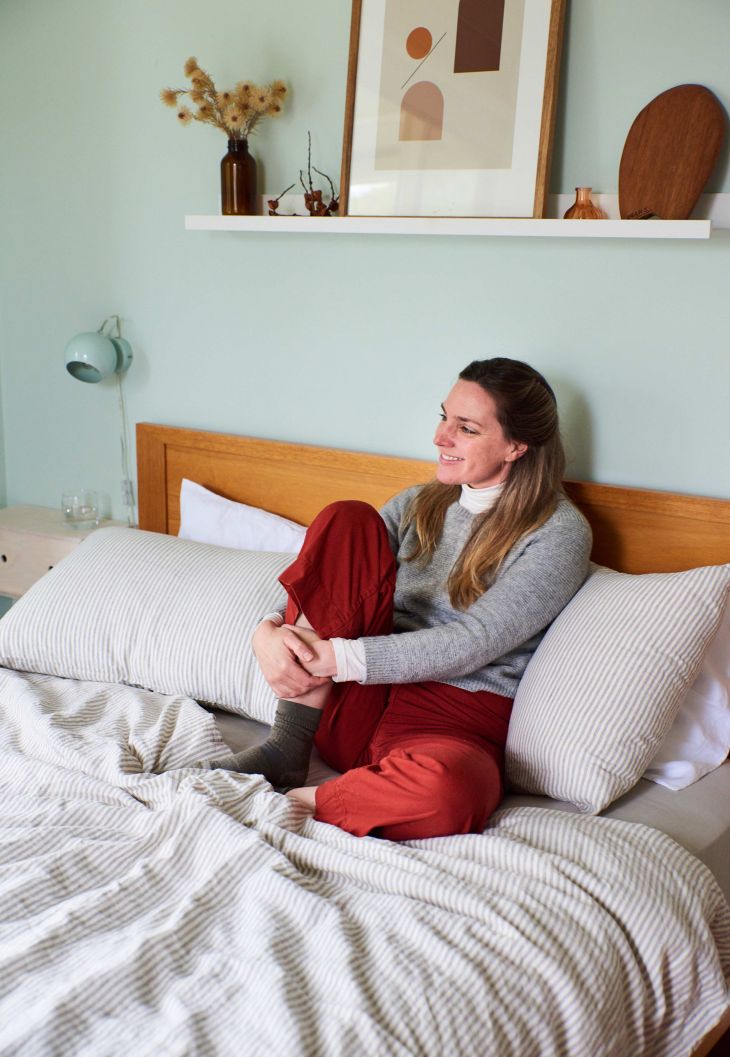 "The shower rack comes from a family business in Byron called Cedar Magic. They only use FSC certified Western Red Cedar and their pieces smell like a nordic sauna!"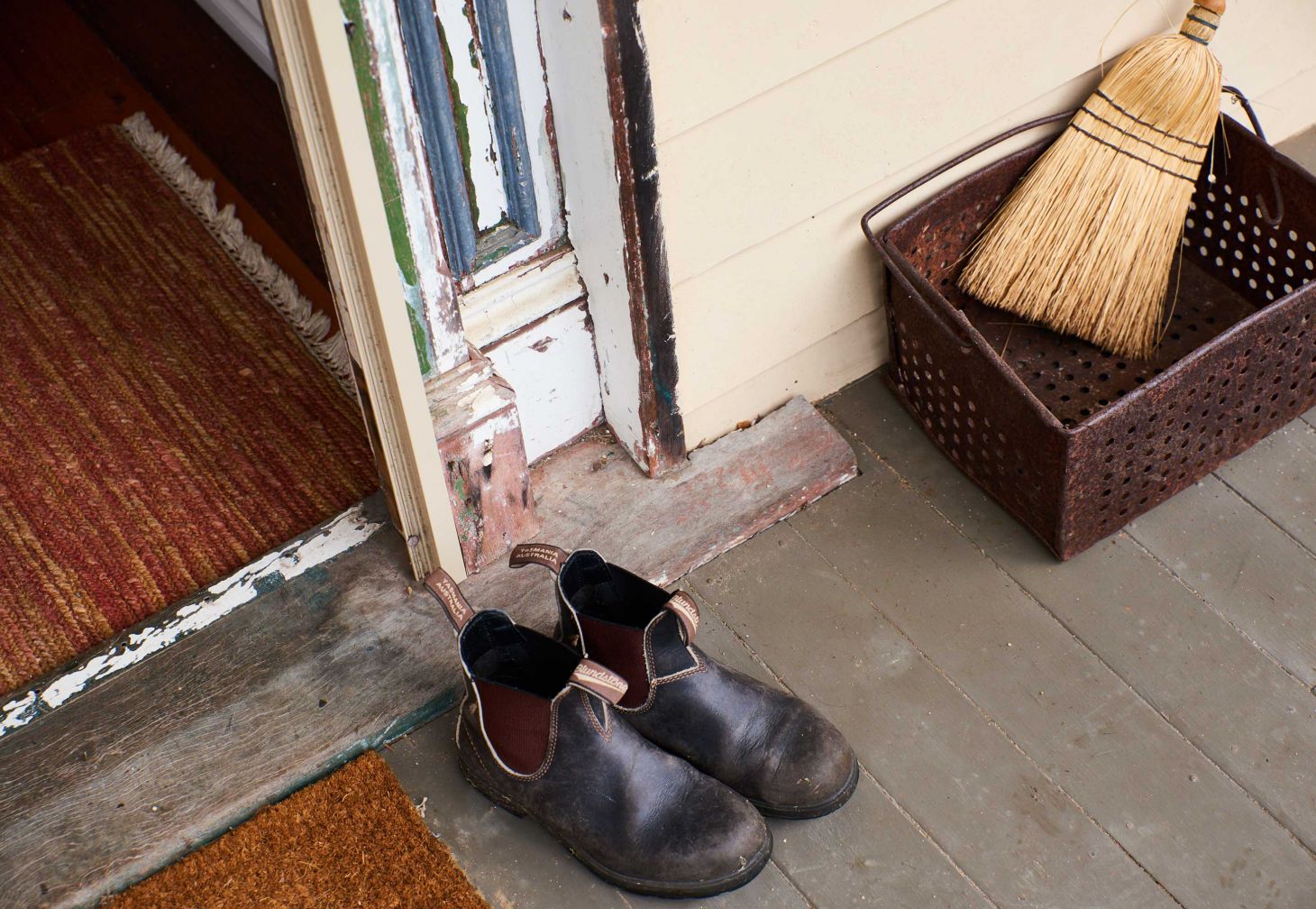 Front door essentials.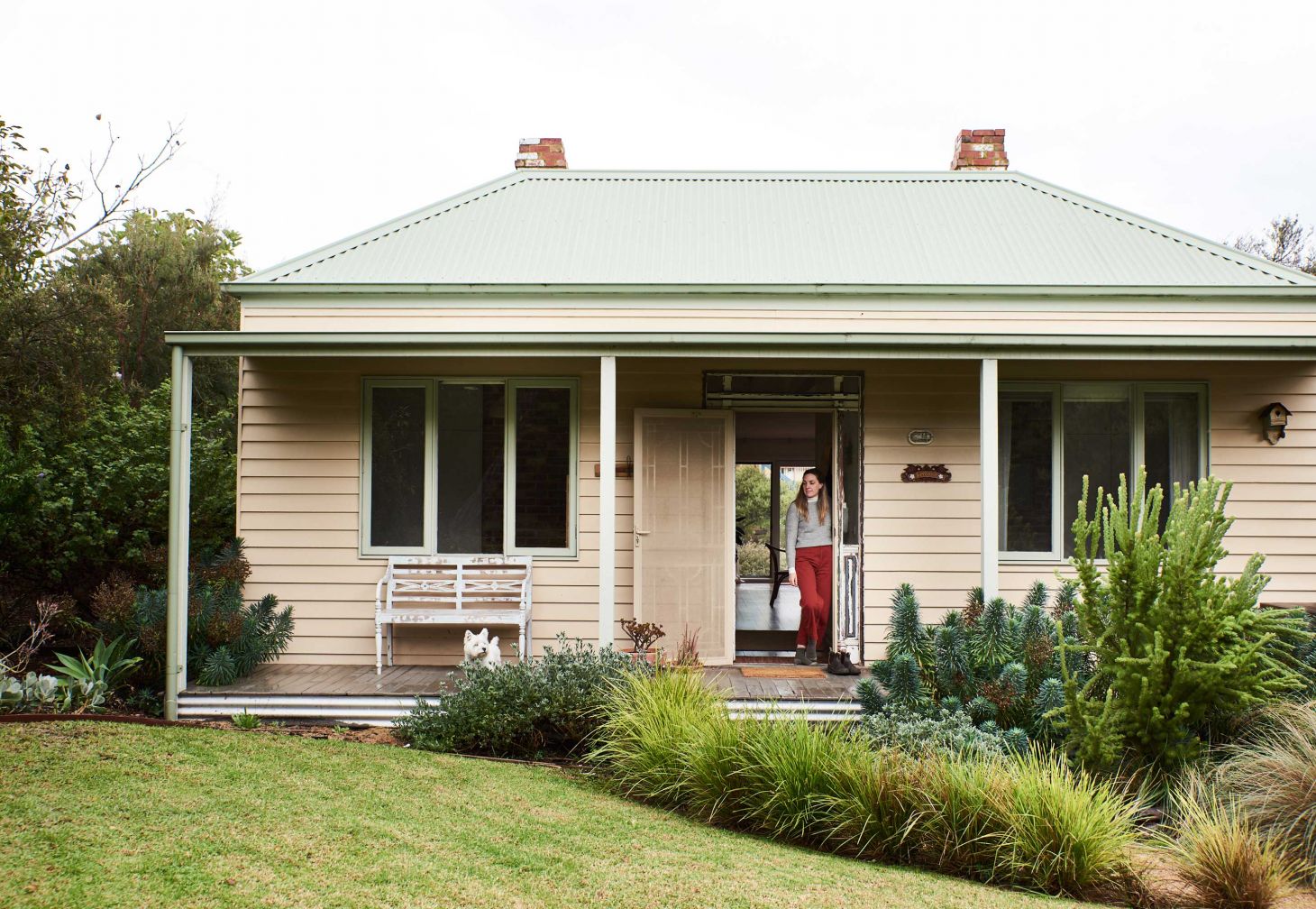 The Rye "Slow Beach" Cottage.
"I'm looking forward to spending a few weeks overseas with my family over winter and finishing all the books by my bed. We rarely take time off over school holidays and they are always a bit of a juggle, so I can't wait to have a holiday at the same time as the kids."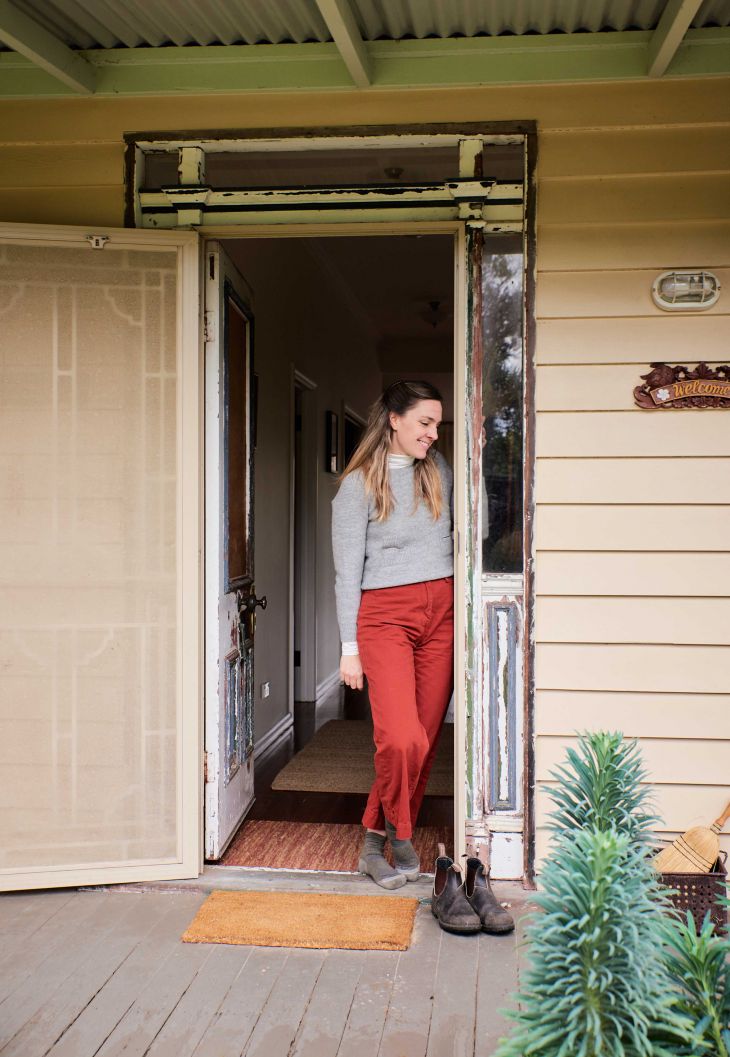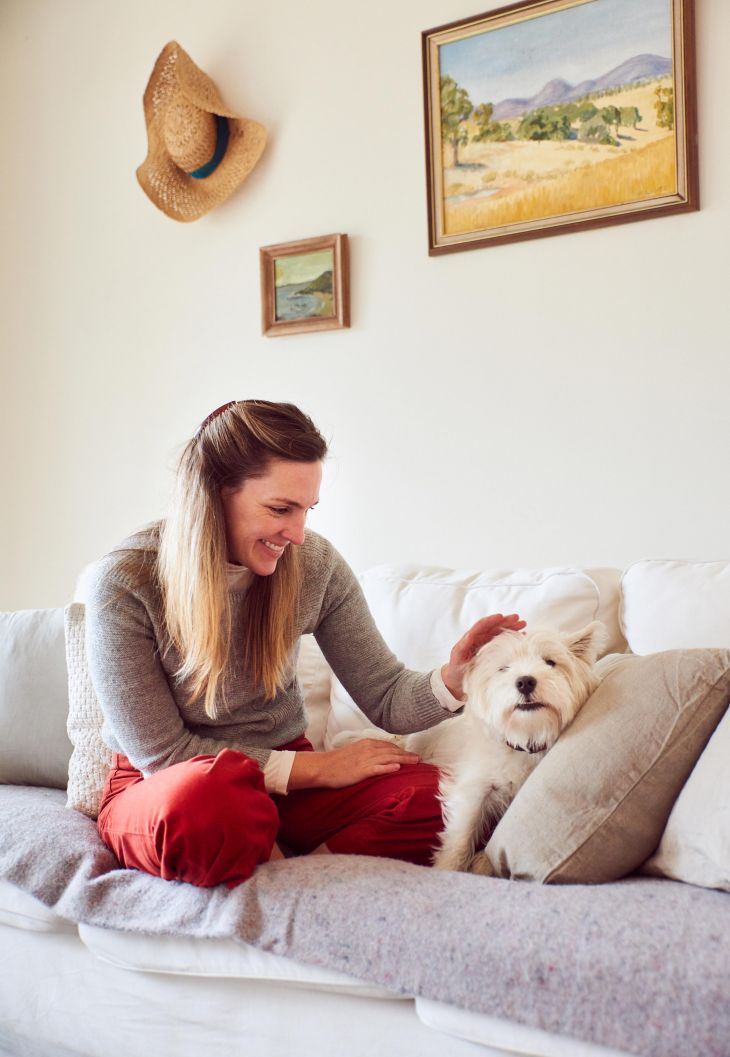 "Piper is our 2 year old West Highland Terrier. She's such a good little hound and totally completes our family. She loves everybody and is full of happiness. Our kids love her, she's like their human stress ball. She's a total bed hopper even though her actual bed is in the laundry, she likes to sleep on our beds, especially with my youngest son. With Piper around crumpled linen is definitely a thing at our place."
Elise's little beach cottage is available for stays via slowbeachcottage.com.au and bookings on Airbnb.
@plyroom