Eat IN BED: Orecchiette with Peas and Ricotta by Julia Busuttil Nishimura
Julia Busuttil Nishimura is like a young, stylish version of the nonna you wish you always had. Her kitchen exudes warmth and laughter, the sills are lined with jars of brining olives and there is always something delicious bubbling away on the stove.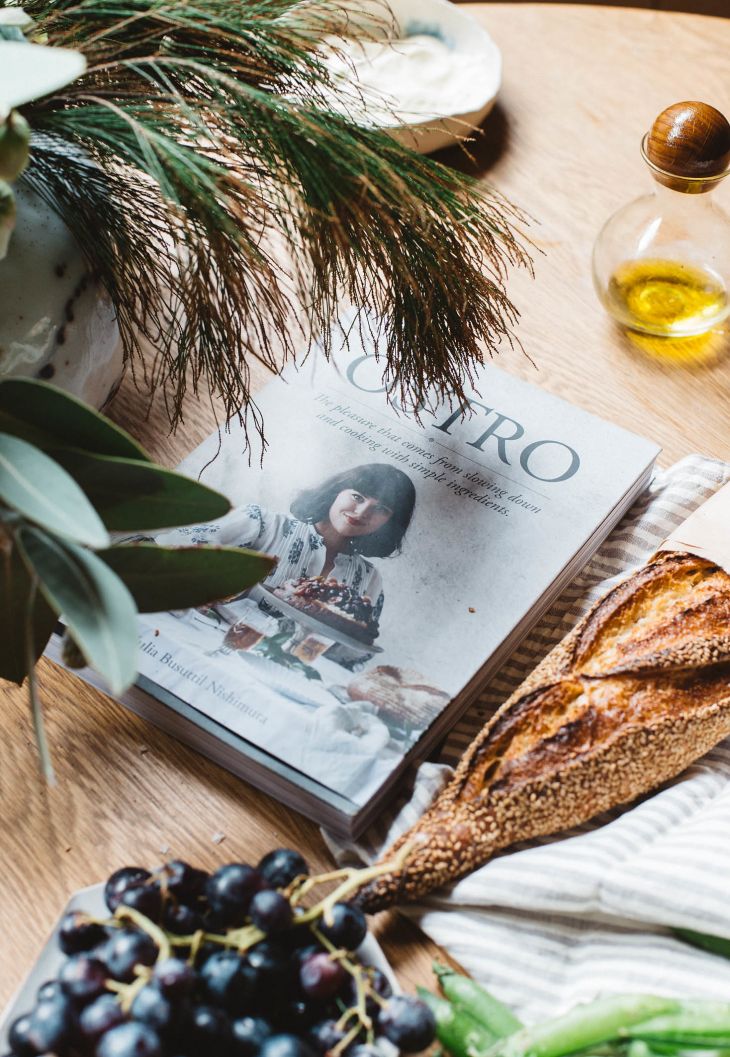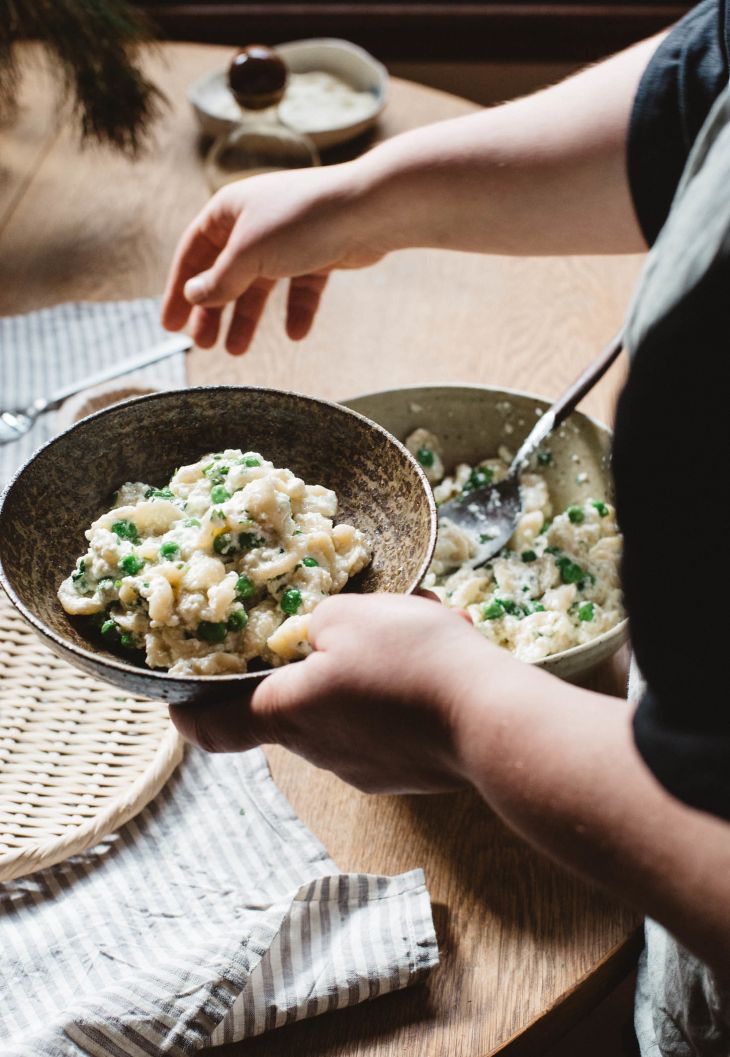 Julia is a food writer, cook and an Italian teacher - one her favourite pastimes is making pasta by hand, "The repetitive action of cutting, rolling and flicking gives me time to think clearly. It slows me right down, puts me in that moment cutting, rolling, flicking" she explains, "and it requires few ingredients and is very capable of feeding hungry guests."
It requires few ingredients and is very capable of feeding hungry guests.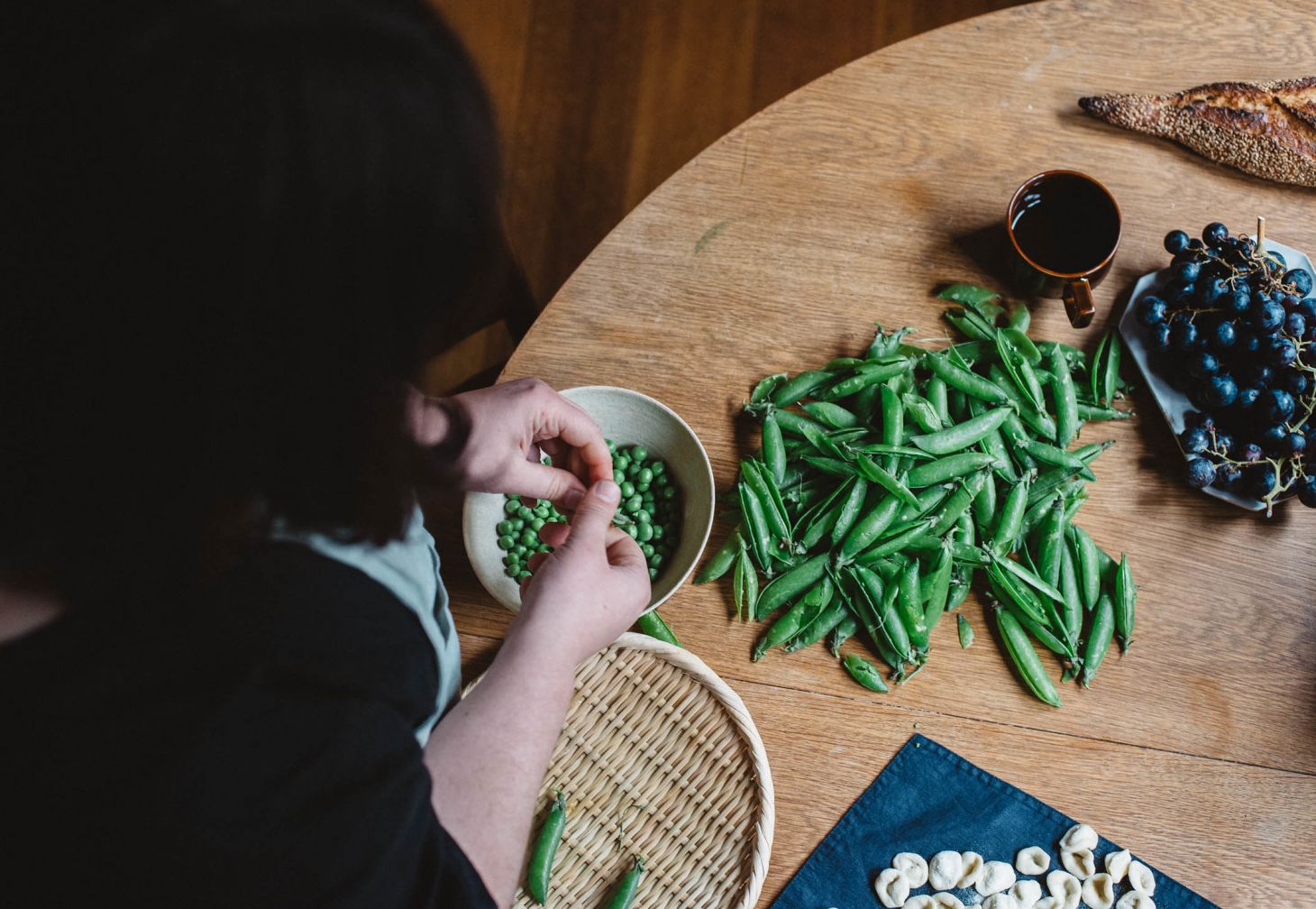 Having just released her first cookbook, OSTRO, Julia's repertoire of simple, heart-warming dishes is now getting a good workout. We visited Julia in her home in Brunswick East that she shares with her husband Nori and son Haruki, and asked her to show us how to make an easy, pasta dish for spring.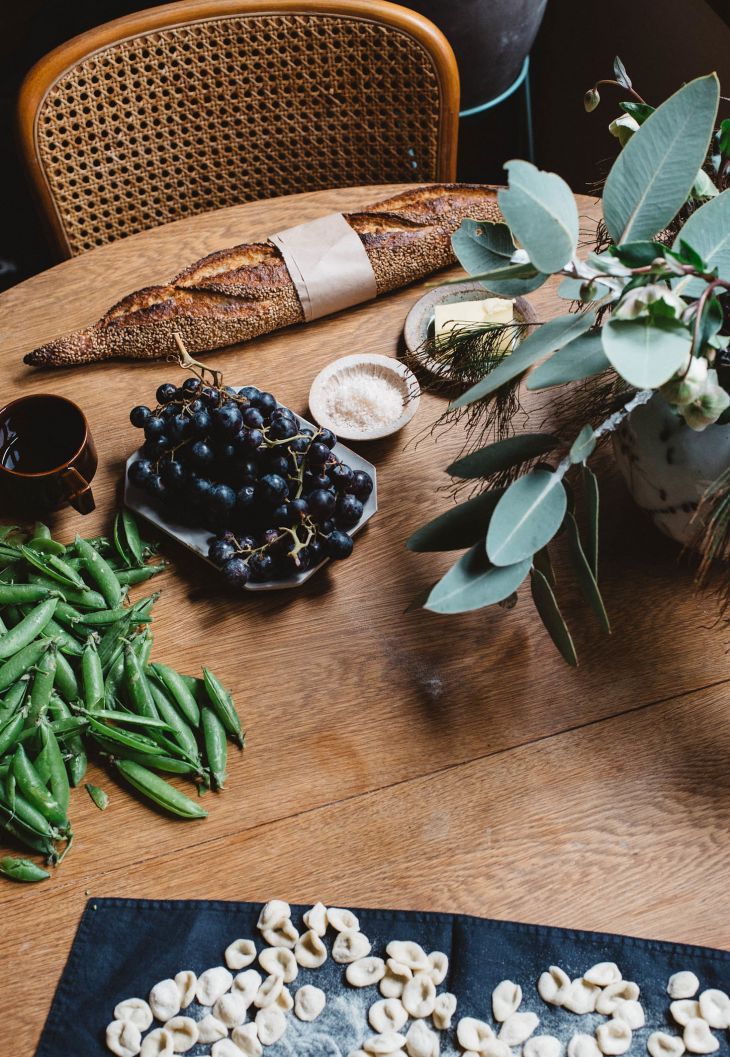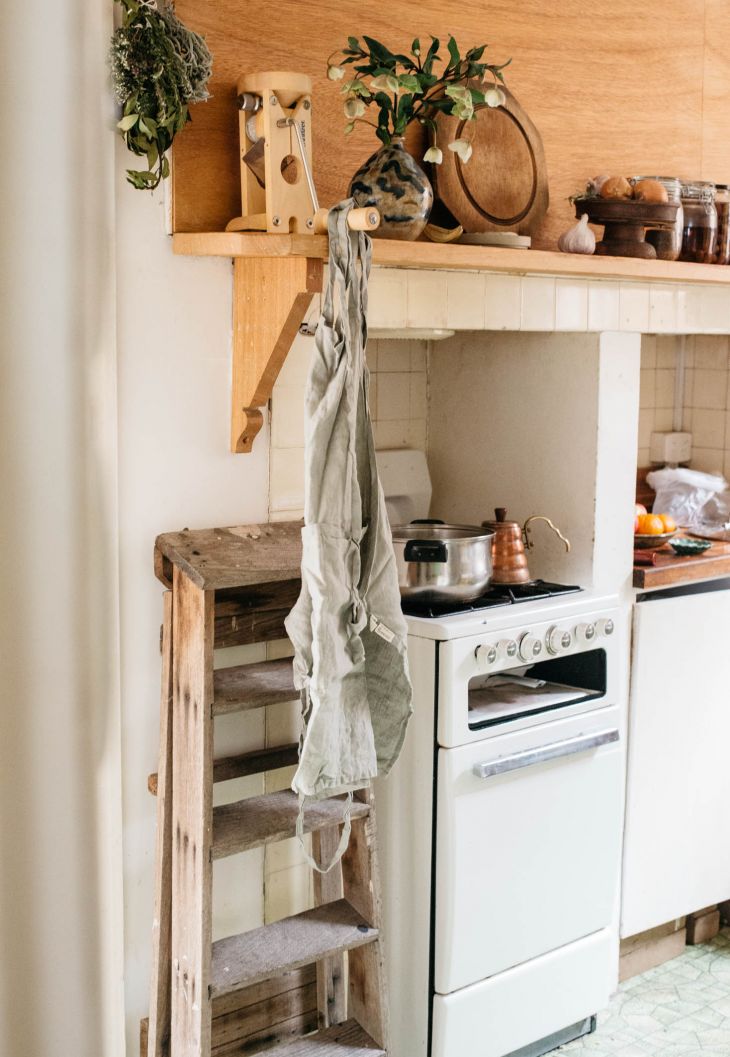 THE RECIPE
"I love making fresh pasta for my family and tend to pair it with a very simple sauce" says Nishimura. "You spend a lot of time making it so something quick and simple to finish is perfect. In this case, the pasta is stirred into the ricotta with some of the pasta water to help create a sauce in just a few seconds. It's lovely and creamy but also really fresh with the pop of peas and mint. It's one of my favourite meals to make in the spring." "I buy the flours and ricotta from an Italian grocer near my house in Brunswick" she adds, "They have a really good range of specialty flours for making pasta and a great deli which has fresh ricotta daily. It's soft but still holds its own and has the creamiest milky flavour"
It's lovely and creamy but also really fresh with the pop of peas and mint. It's one of my favourite meals to make in the spring.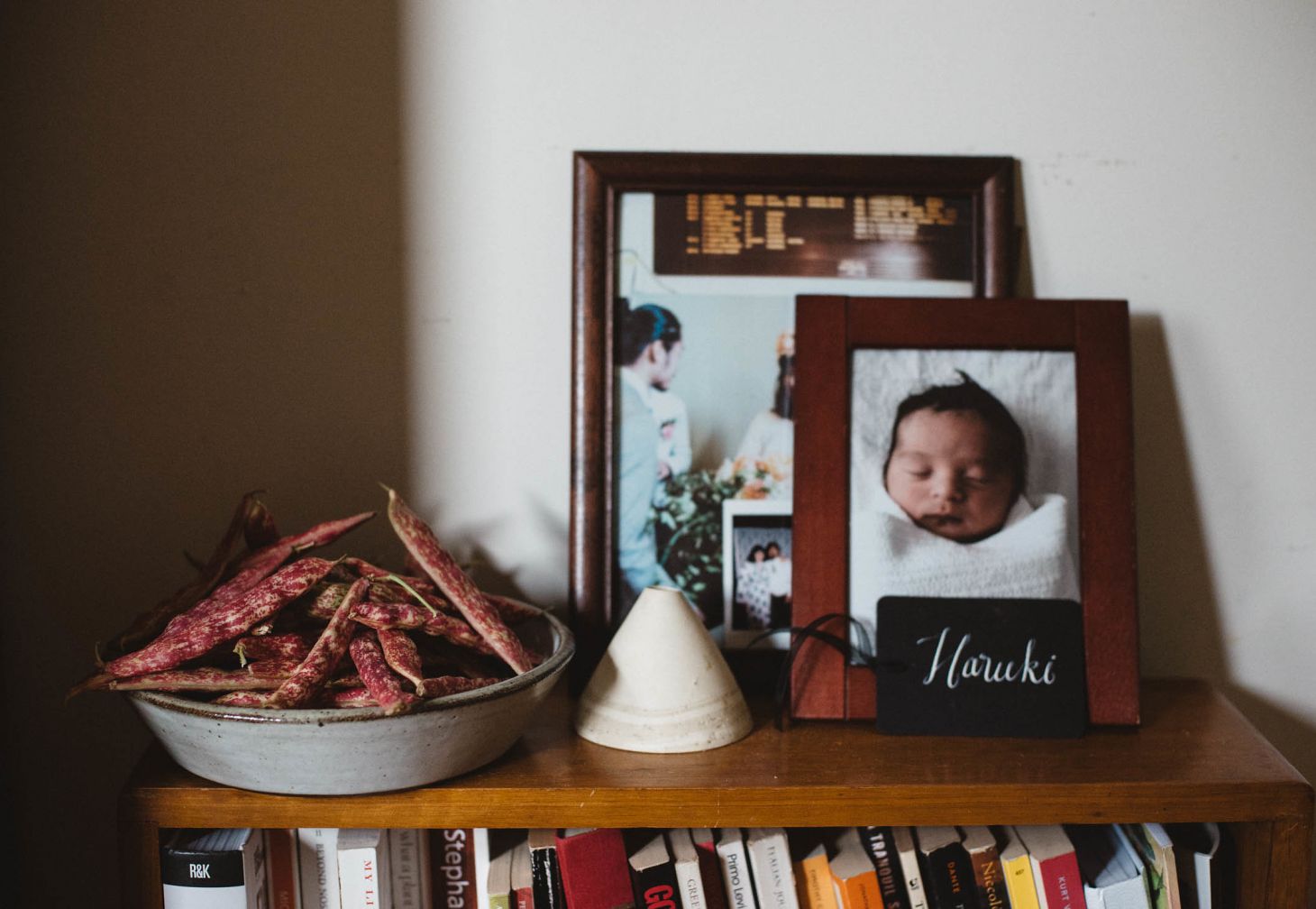 Julia Nishimura's Orecchiette with Peas and Ricotta
Serves 4
To make the pasta:
Ingredients:
200 g tipo 00 flour
200 g semolina flour, plus extra for dusting
generous pinch of fine sea salt
130–150 ml warm water
Method:
Tip the flours and salt onto a clean work surface and combine. Create a well in the centre and slowly pour in enough of the water, mixing with your hands, to make a soft but not sticky dough. Knead well for 10 minutes until smooth and elastic, adding a little more flour if the dough is too sticky. Cover with a damp cloth or plastic wrap and allow to rest at room temperature for at least 30 minutes.
Divide the pasta dough into four pieces. Cover three of the pieces and set aside. On a lightly floured work surface, roll the dough into a long sausage shape about 1 cm in diameter, then cut into 1.5 cm lengths. Take one length and, using a flat, non-serrated butter knife, place the knife on top of the piece of dough and drag it towards you, with the knife at a 30 degree angle – the dough should curl up a bit as you drag it and slightly stick to the knife. Using your index finger and thumb, gently invert the orecchiette and pull it away from the knife. This is best done on a wooden surface – so that the dough grips a little – so if you don't have a wooden bench, use a large wooden cutting board.
The orecchiette should have a rough exterior and plump edges. Place the shaped orecchiette onto a board or tea towel that is generously dusted with semolina flour. Continue the process with the rest of the pasta dough, arranging the orecchiette in a single layer. Bring a large saucepan of generously salted water to the boil and cook the orecchiette for about 5–6 minutes, until al dente.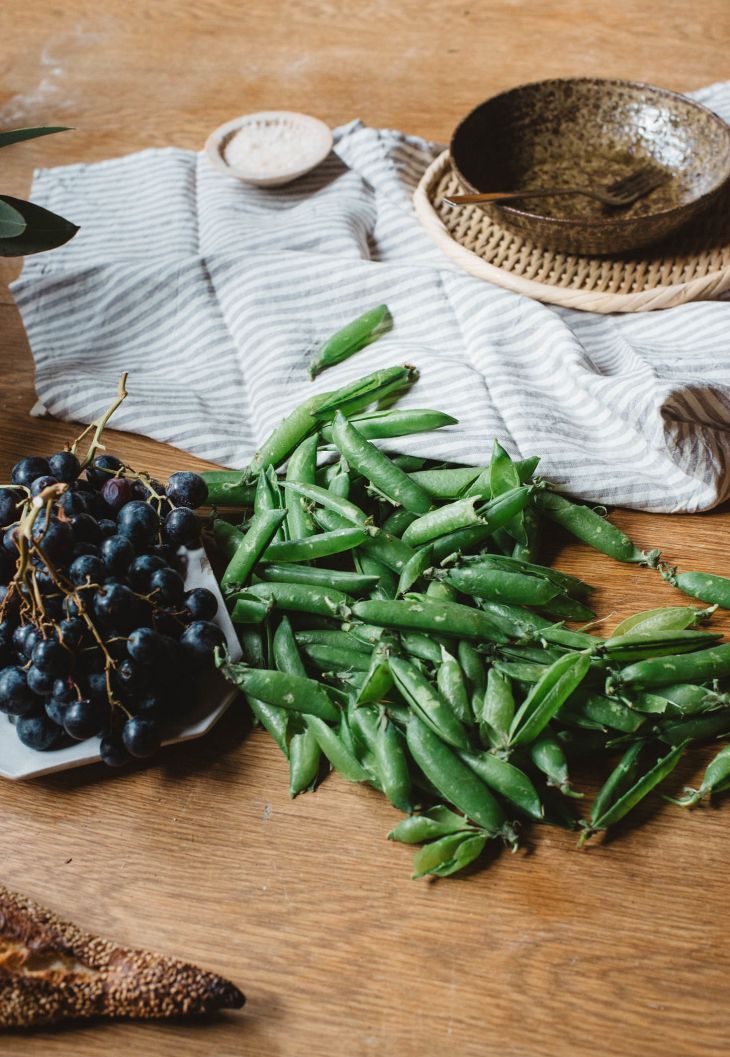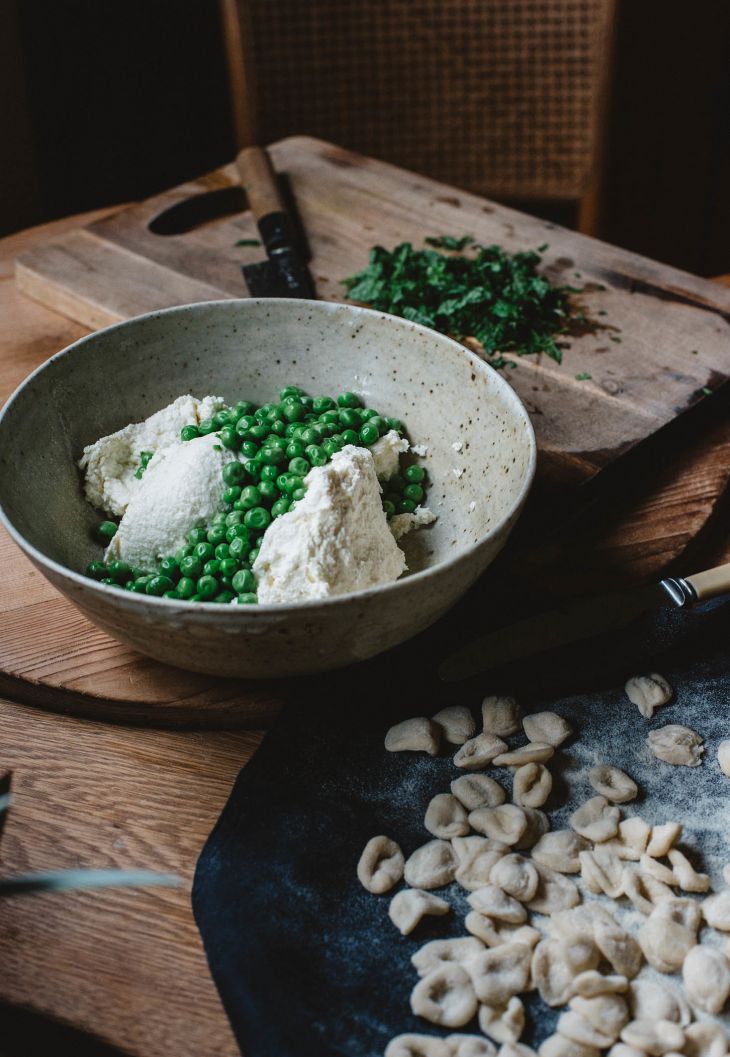 To finish the dish:
Ingredients:
150 g peas (preferably fresh, but frozen are fine too)
375 g fresh full-fat ricotta
2 tablespoons extra-virgin olive oil,
plus extra to serve
sea salt and black pepper
large handful of mint leaves, roughly chopped
Method:
Blanch the peas in a small saucepan of boiling water for 1–2 minutes or until just cooked. Refresh in cold water and drain. Place the ricotta in a large bowl, drizzle with the olive oil and season generously. Stir until smooth and combined and add the peas. Drain the orecchiette, reserving the pasta water. Add the orecchiette immediately to the ricotta, along with about 125 ml of the pasta water added just a little at a time – enough to thin the sauce. It shouldn't be too thick but should coat the orecchiette nicely, so don't be shy. Stir through the mint and serve immediately with an extra drizzle of olive oil.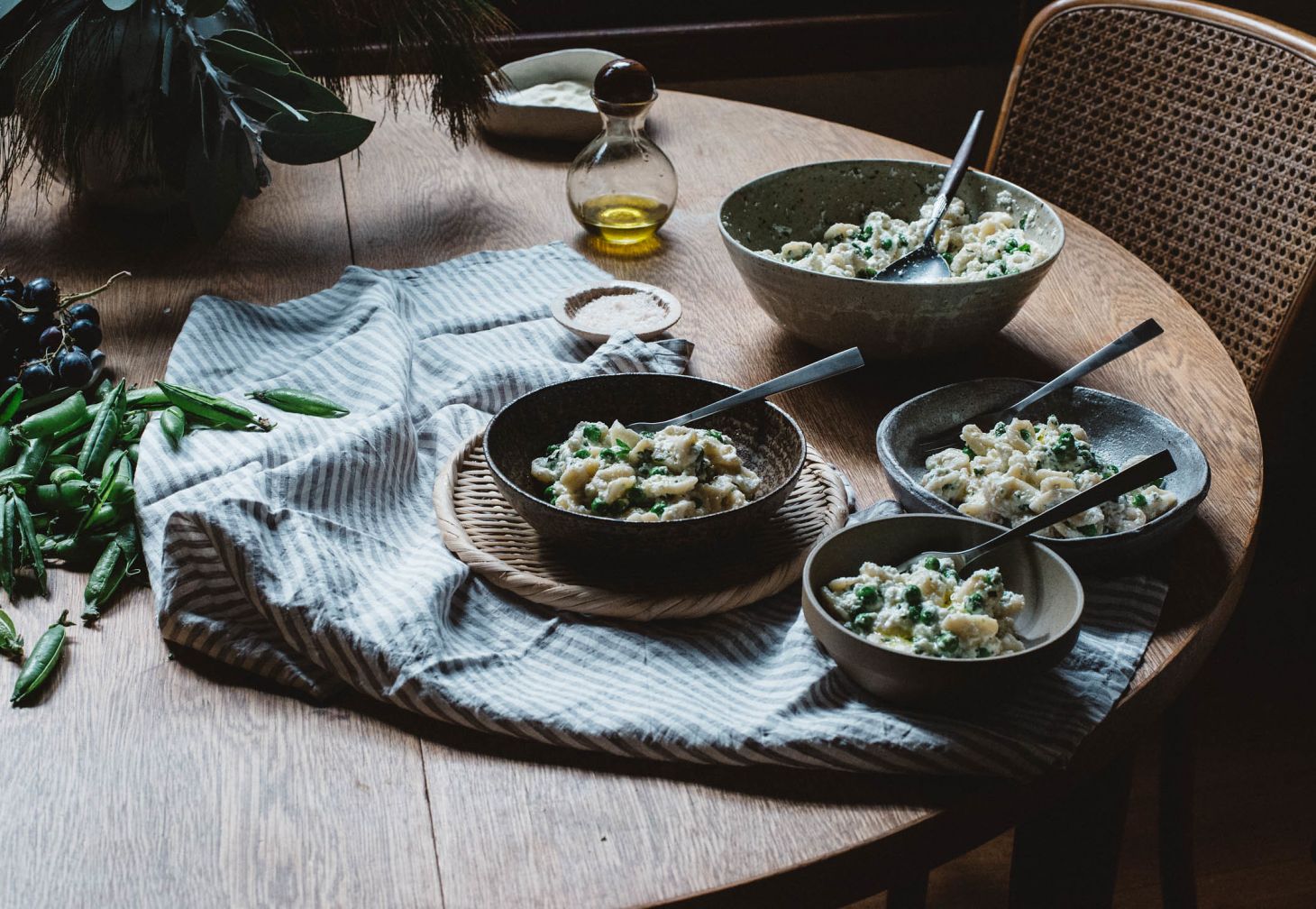 See more from Julia
here