Eat IN BED, Auckland
The crisp and sunny morning was spent following the Kelmarna Garden's resident feline around the peaceful garden plots and glasshouse, picking leafy greens and edible flowers for our salad. After a quick dash to the Auckland Fish Markets for fresh salmon, we made ourselves at home and popped champagne in the beautiful space of Sans [ceuticals].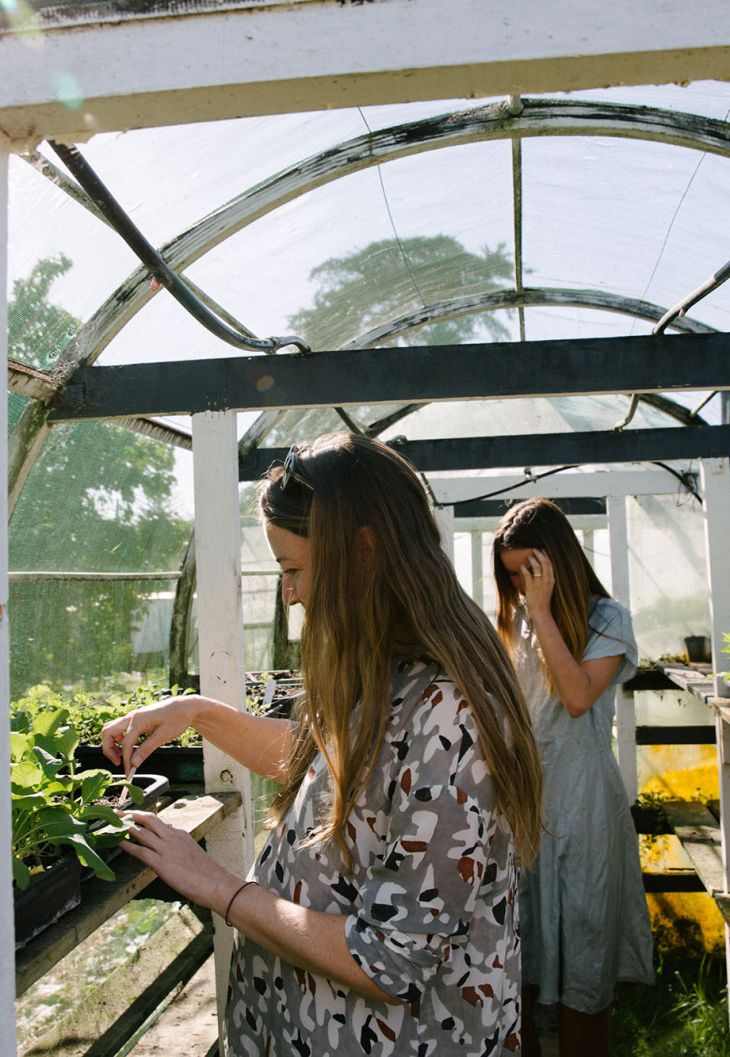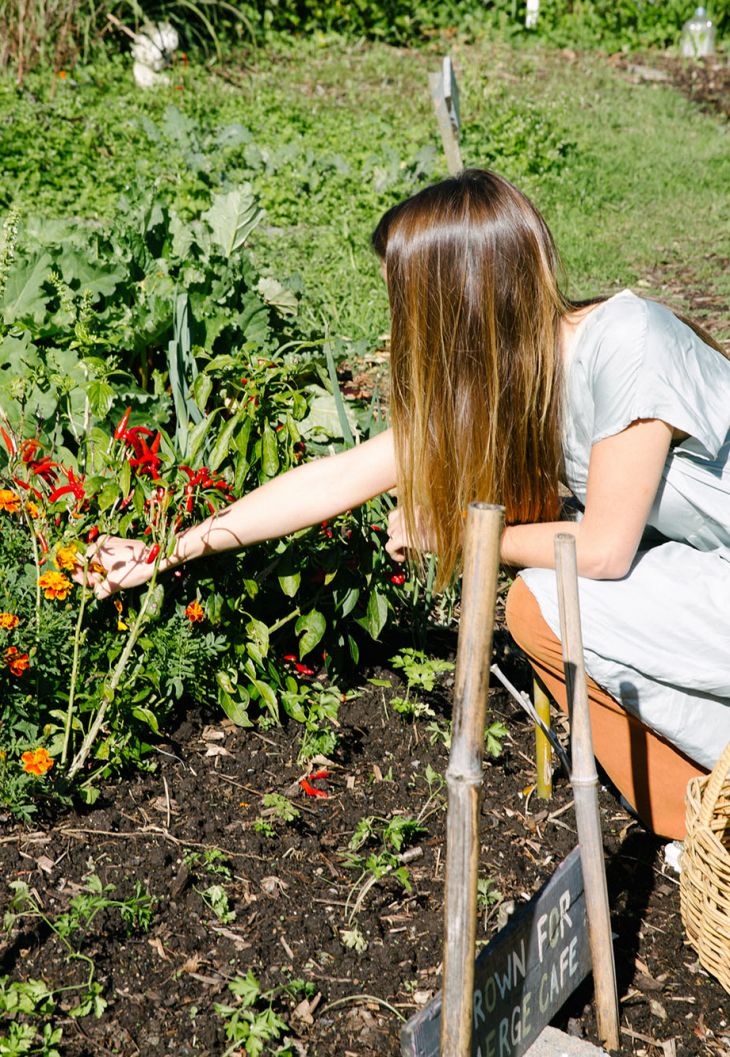 Collaborating with some of our favourite kiwis, the Sunday lunch brought together an abundance of goodies, such as
Midnight Baker seeded bread
,
Kapiti
cheese and honeycomb, vintage French furniture from
The Vitrine
, painted postcards by
Ophelia Mikkelson
, floral arrangements by Sophie Wolanski of
Muck Floral
and ceramic plates, mugs and vases handmade by Holly Houston.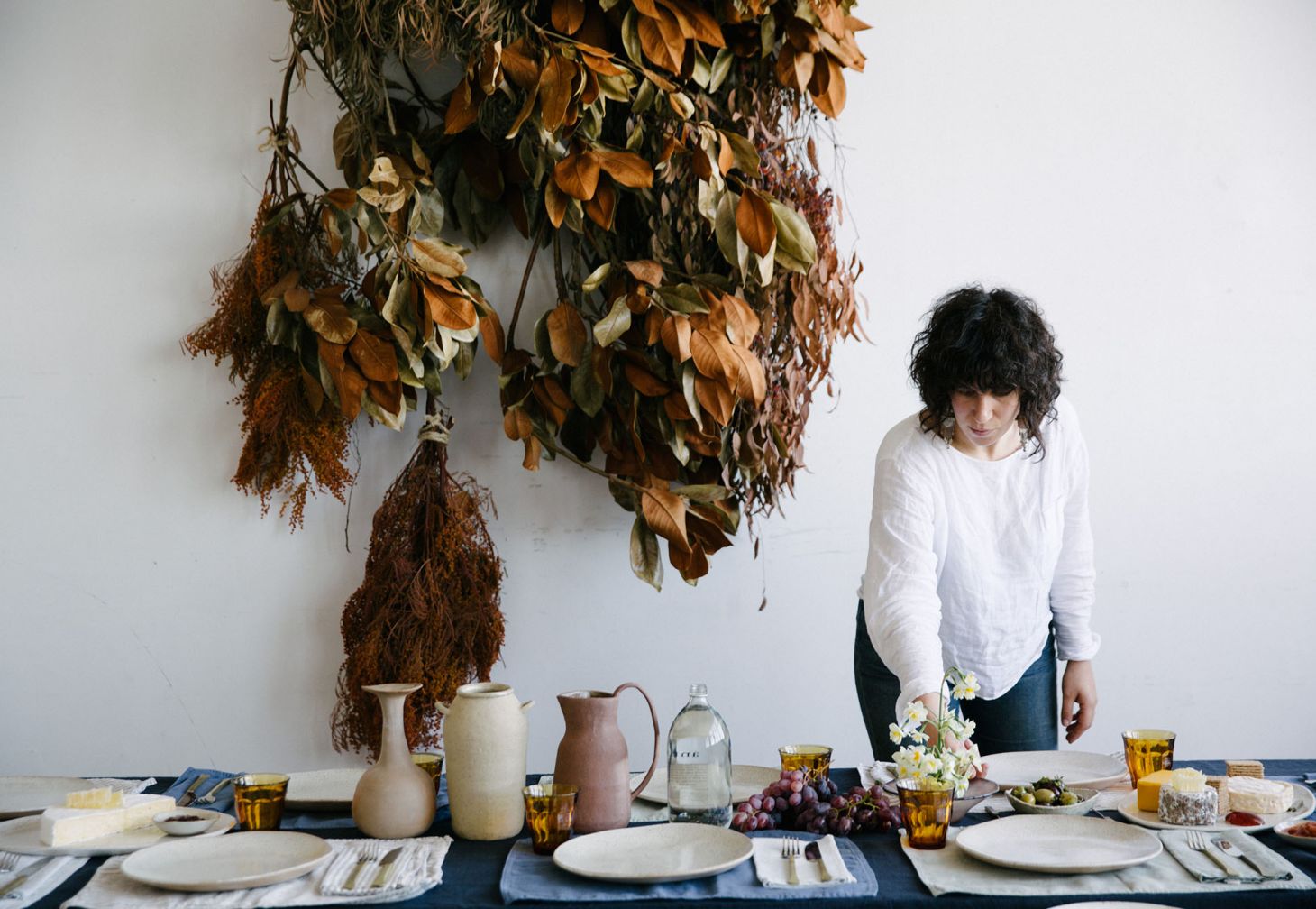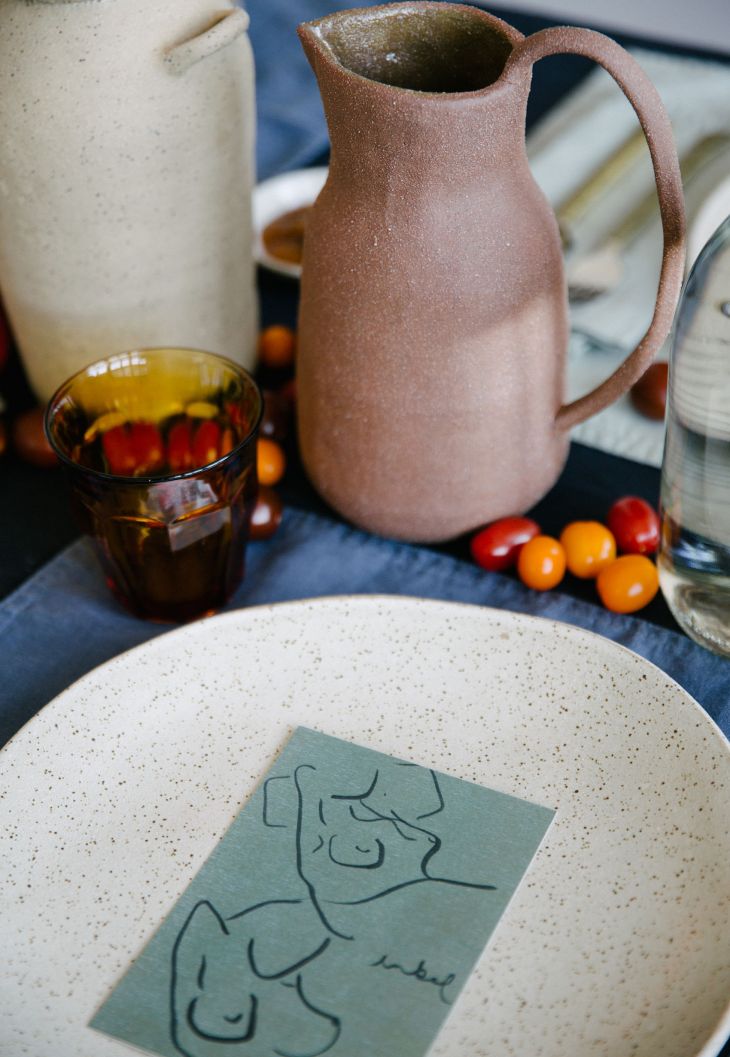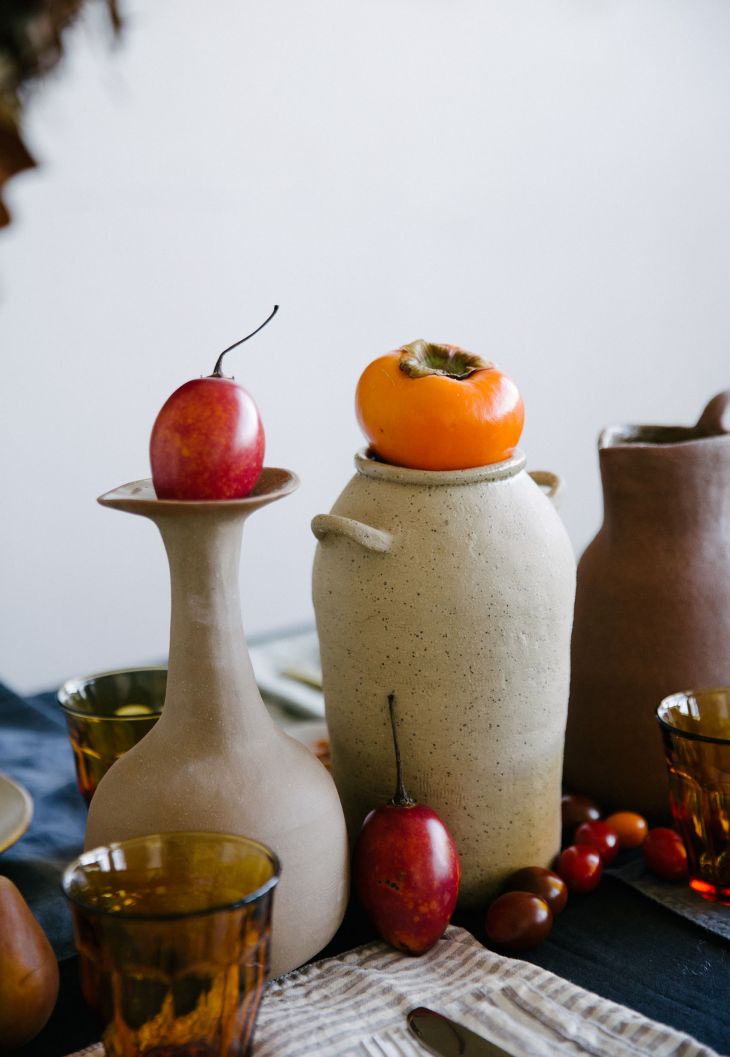 The idea behind the lunch was to load the table up with large platters, filled with nibbles and tasters fit for toast toppings.
Our sharing plates consisted of baked salmon with caramelised lemons, capers and herbed cream cheese, large bowls of leafy greens, slices of seeded buckwheat loaves, smoked, blue and creamy brie cheese drizzled in honeycomb and honey toasted pecans, quince paste and kasundi, pears, tamarillos and persimmons, coconut chocolate and ginger tea.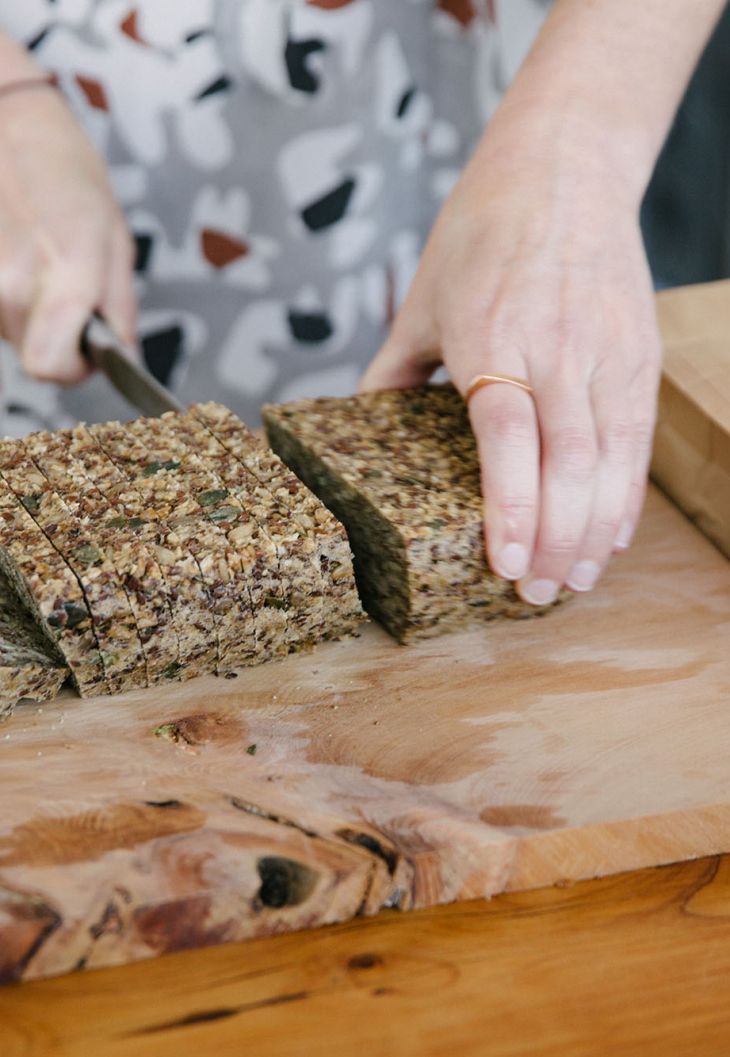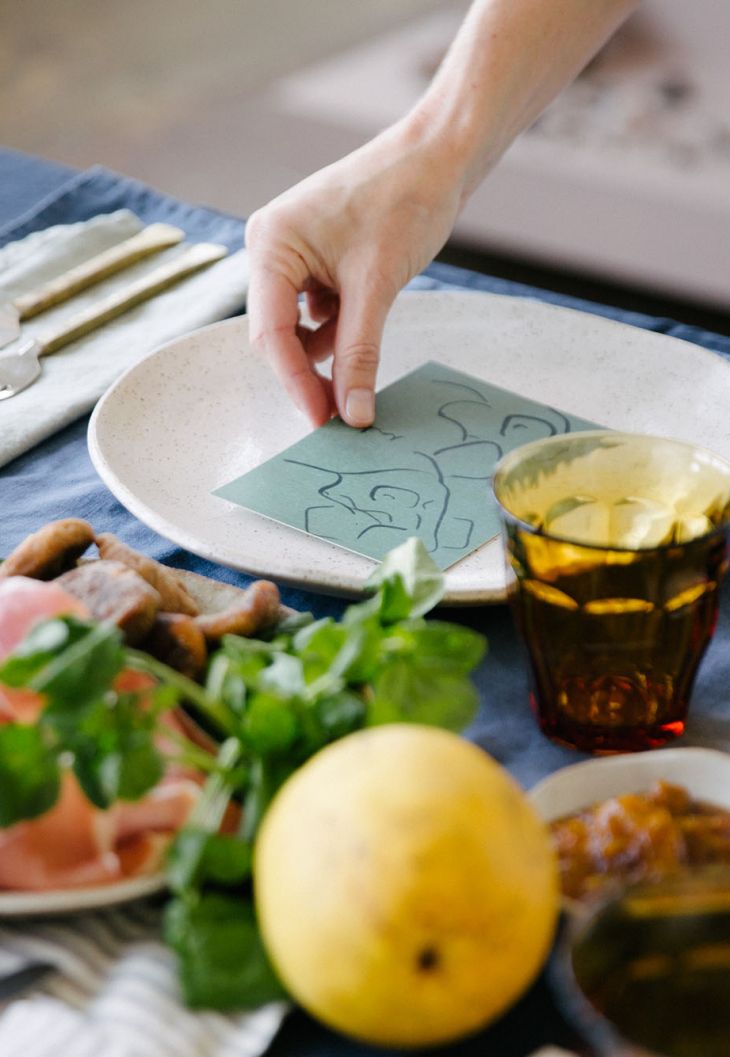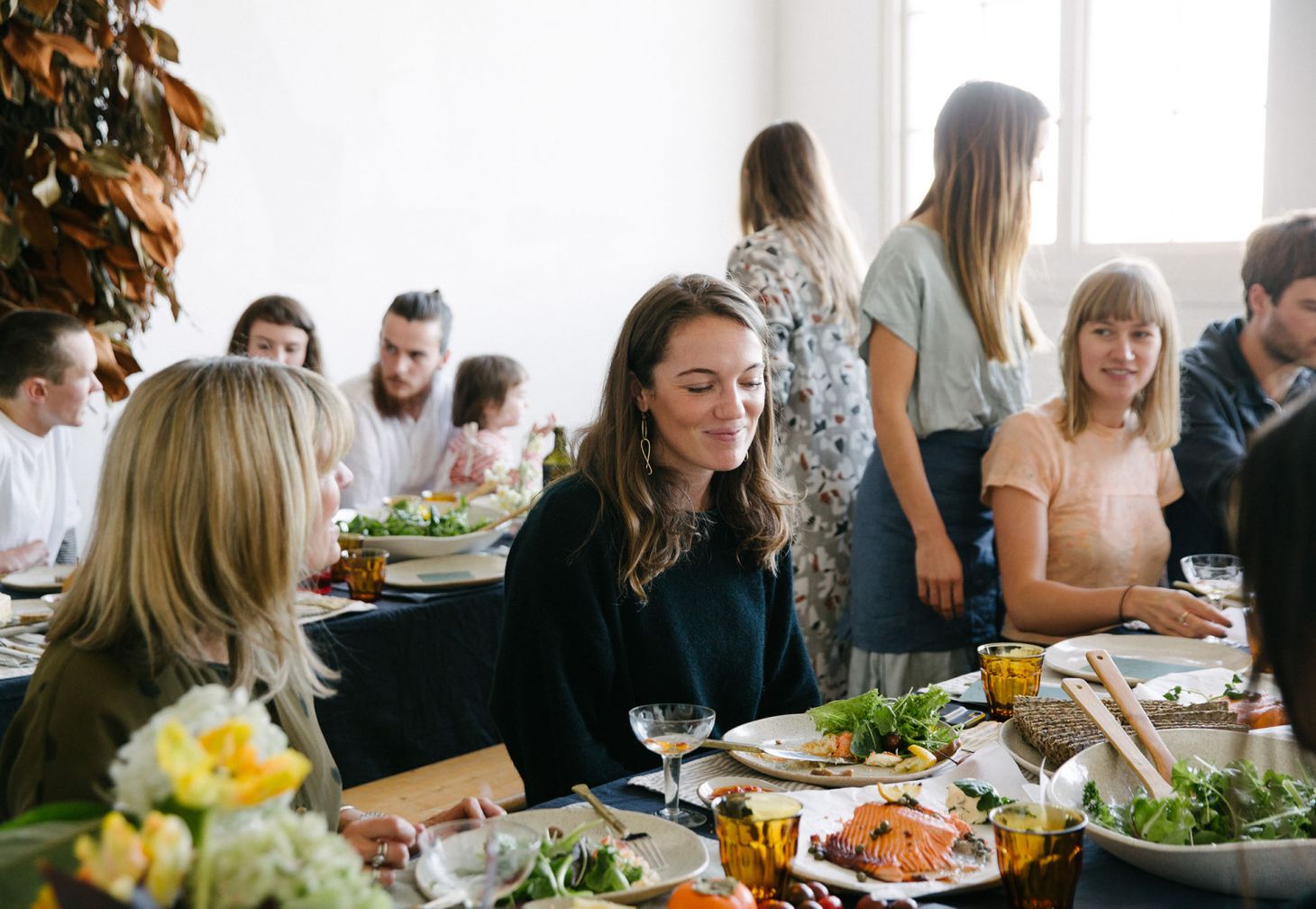 ---
Eat IN BED, Auckland Playlist [Listen on Spotify]
Open -- Rhye
One of These Things First -- Nick Drake
Wildflower -- Beach House
Rise -- Solange
I'll Call You Back -- Erykah Badu
King of Sorrow -- Sade
Change for The World -- Charles Bradley
Time Moves Slow -- Bad Bad Not Good
Down By The River -- Neil Young & Crazy Horse
Slow Jam -- King Gizzard & The Lizard Wizard
Ana -- Los Siacos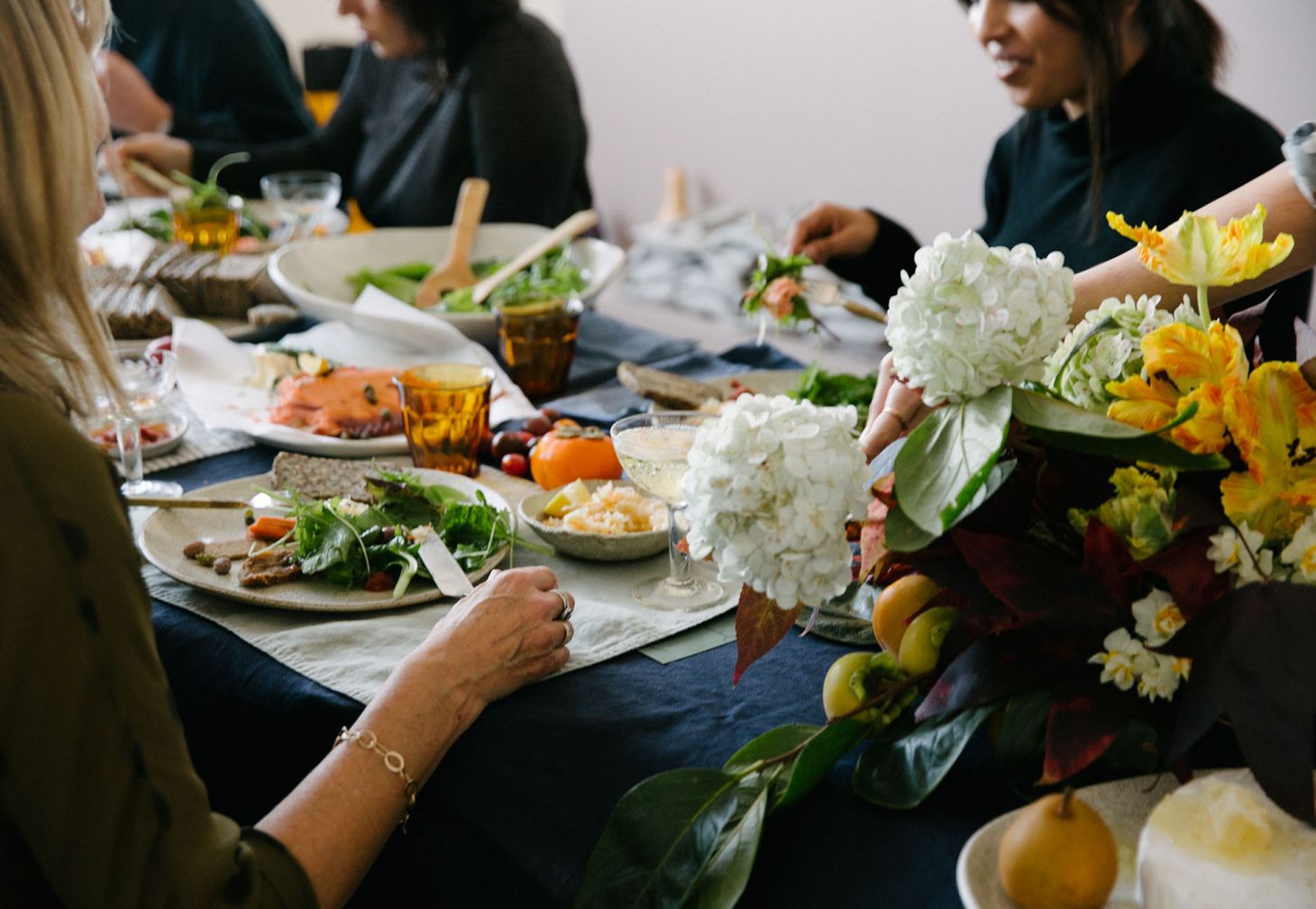 ---
Baked Salmon with Caramelized lemons, cream cheese & herbs
Ingredients
Whole salmon
2 lemons
Tablespoon of honey
Tub of cream cheese
Any herbs from the garden (we used dill & parsley)
Handful of capers
Chilli flakes
Salt
Method:
Preheat oven to 180 degrees.
Remove all bones from the side of salmon (tweezers are the best thing for this job) skin side down; place the salmon on baking tray.
Drizzle on a tablespoon of honey, throw on a handful of capers, sprinkle some chilli flakes and a pinch of salt.
Cut two lemons into quarters and put on the side of the baking tray (keep one quarter aside for the next step).
Bake in the oven for 10-15 minutes, depending on the size of the fish.
While the salmon is cooking, take a tub of cream cheese and squeeze in the set-aside lemon quarter, chop any fresh herbs from the garden – we used dill and parsley.
Gently fold the herbs into cream cheese and serve with salmon and fresh bread.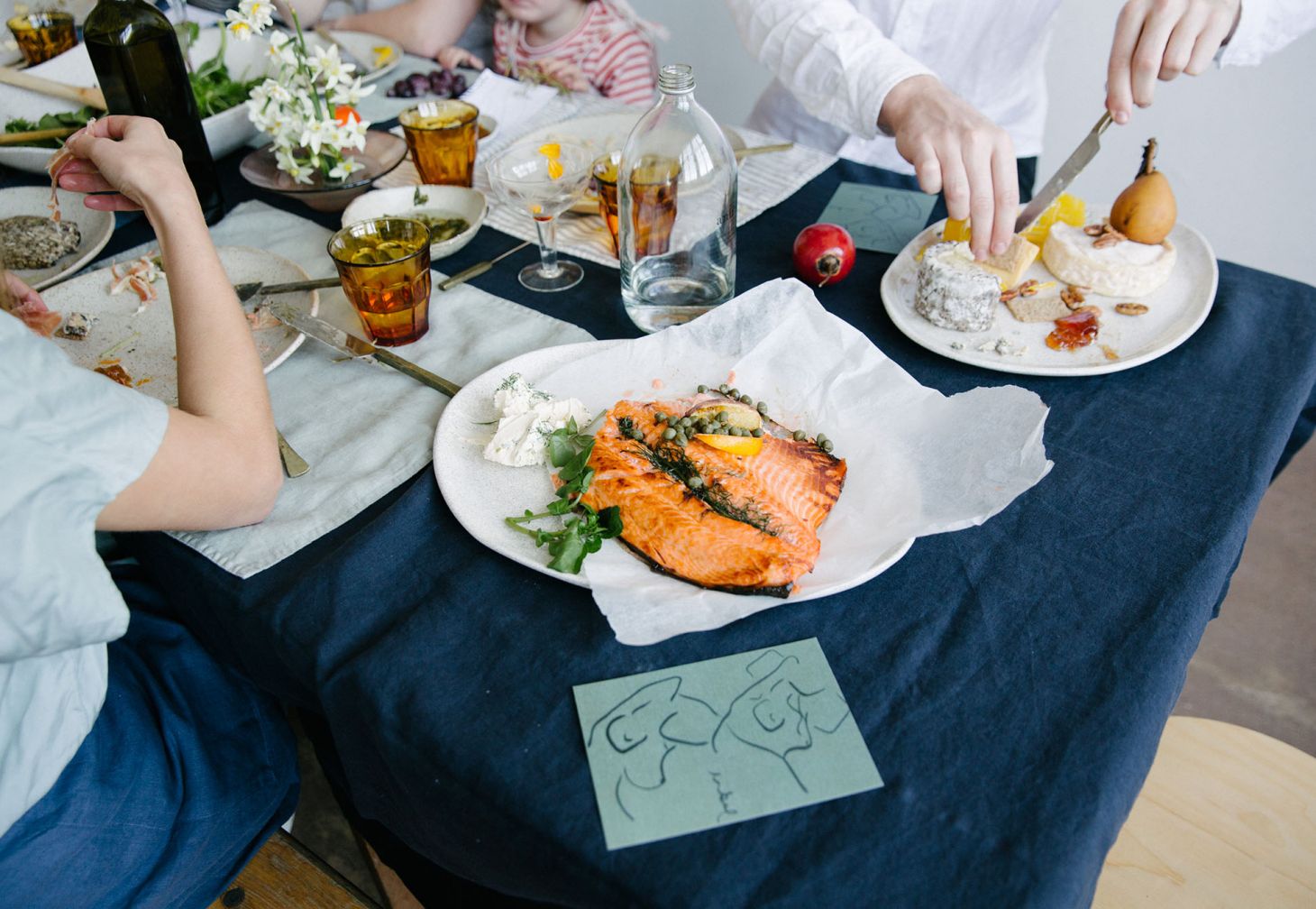 ---
Honey Toasted Pecans
(The best and easiest thing you can ever create.)
Use any nuts you have in the pantry.
Place a few handfuls in small pan set to a medium heat, pour 2 tablespoons of maple syrup over the nuts, or enough to lightly coat them.
Add a pinch of salt and pinch cayenne pepper.
Stir the nuts slowly.
When the maple syrup starts bubbling, remove from heat and serve on top of your favourite cheese.
With special thanks to all our amazing collaborators; Yasmine Ganley, Ophelia Mikkelson, Greta van der Star, Holly Houston, Sophie Wolanski and Lucy Vincent Marr xx