Dee Jenner, Cronulla
Taking the dive into freelance work brings a degree of uncertainty for most. For Dee Jenner it's a change that she embraces, after a long standing career as a fashion editor for magazines (most recently Elle) she freelances now as a stylist and works on her new business, details. - an online store of curated vintage pieces. Time for Dee is now more evenly distributed, from the freedom to travel and pursue jobs that she aligns with to sourcing vintage for details. We spent an easy morning getting to know Dee in her seaside apartment.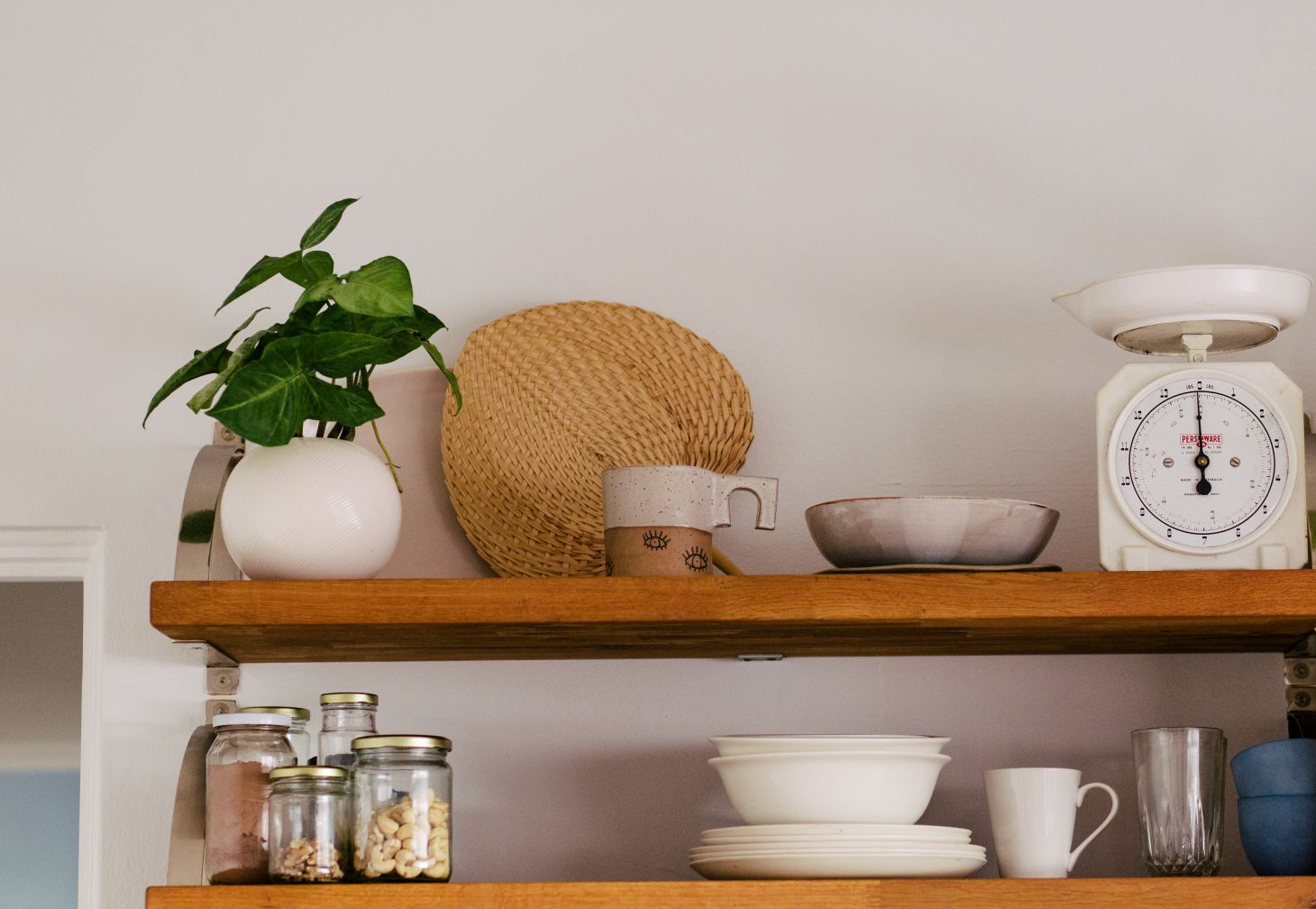 In your own words, tell us about what you do.
I am a very visual person! I like both curating and creating. I was a magazine fashion editor for almost a decade and at present work on freelance styling projects. I also recently launched my own business, 'details'. Here the curating and creating are only a very small portion of what I do day-to-day as I find myself tackling areas I have no prior experience in such as finance and coding. However I'm relishing the challenge and am lucky to have some brilliant, generous friends to lend a hand. This venture has given me a new appreciation and admiration for small business owners.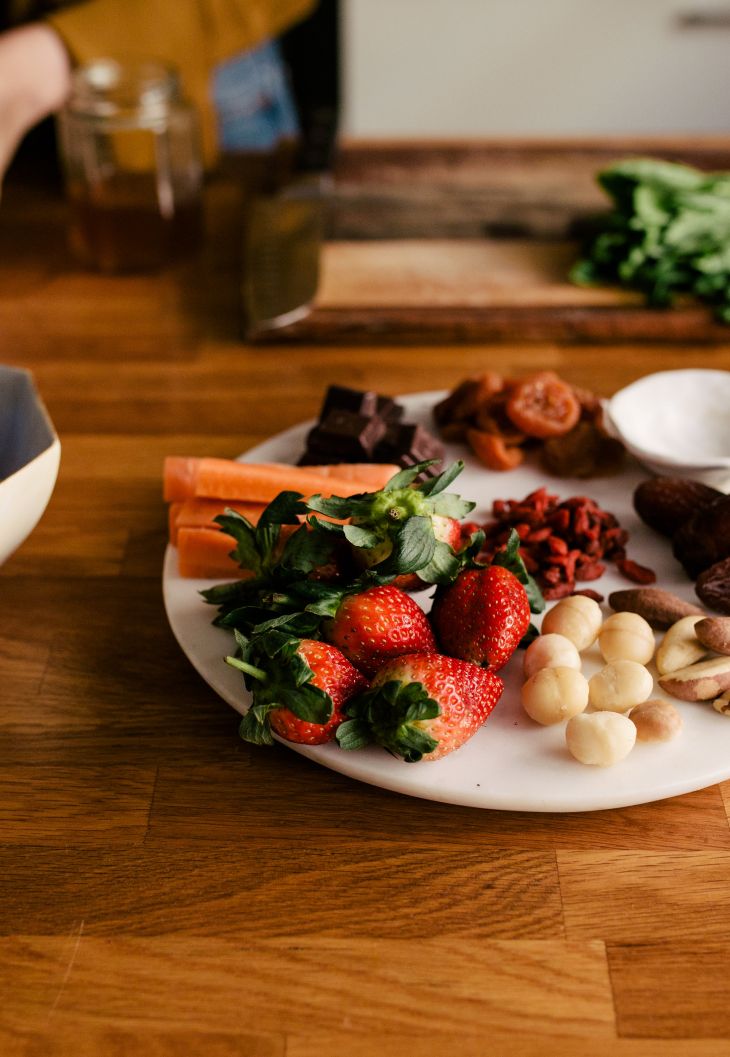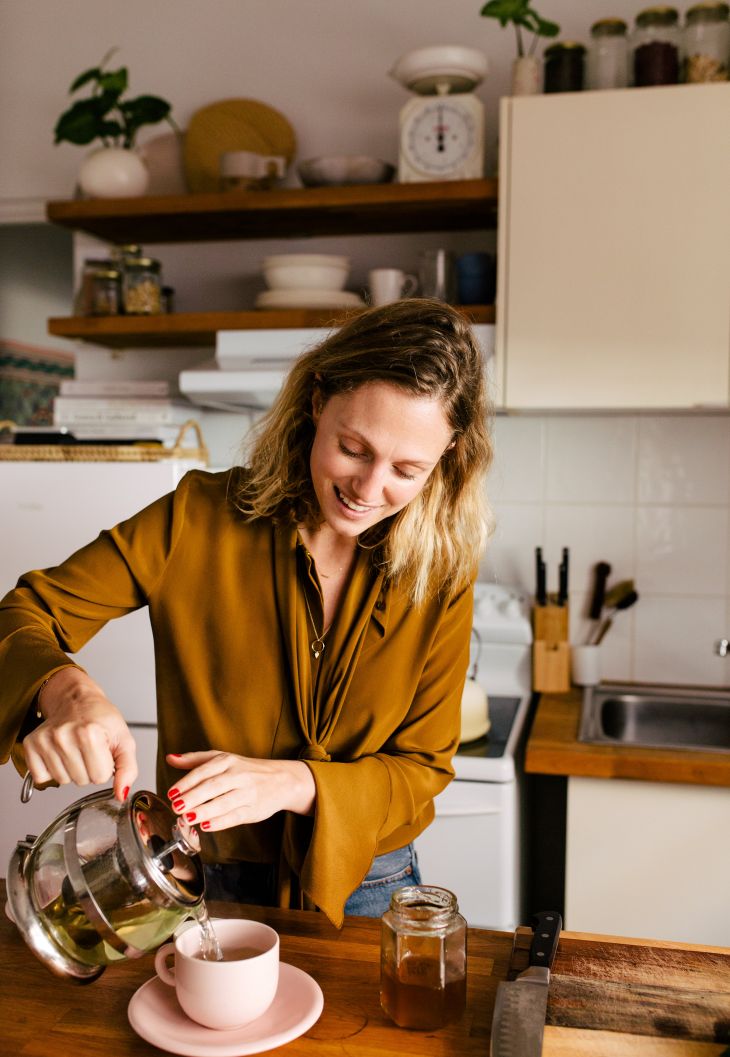 You have recently returned from taking a break in your career to spend six months spent travelling, can you tell us about that?
My boyfriend Cam and I had been contemplating buying a house and were saving for a deposit. After being priced out of our dream house on the south coast, we decided to buy two around the world tickets, sell our possessions and head off with a backpack each! It meant having to leave my job at ELLE magazine which I had worked on since the launch. I absolutely loved the role and the team but knew that if I didn't take time out to travel then it wouldn't happen. Our first stop was Tokyo, then we flew to Iceland and did a road trip around the entire country in a campervan before taking a month to travel through Europe and Morocco. We then spent a month in the US and Central America, heading down through Mexico, Cuba, Nicaragua and Costa Rica. Finally, we flew over to Peru, making one last stop in LA where we did a road trip in California before coming home. It was an incredible trip and I'm so grateful for the experience.
After being priced out of our dream house on the south coast, we decided to buy two around the world tickets, sell our possessions and head off with a backpack each!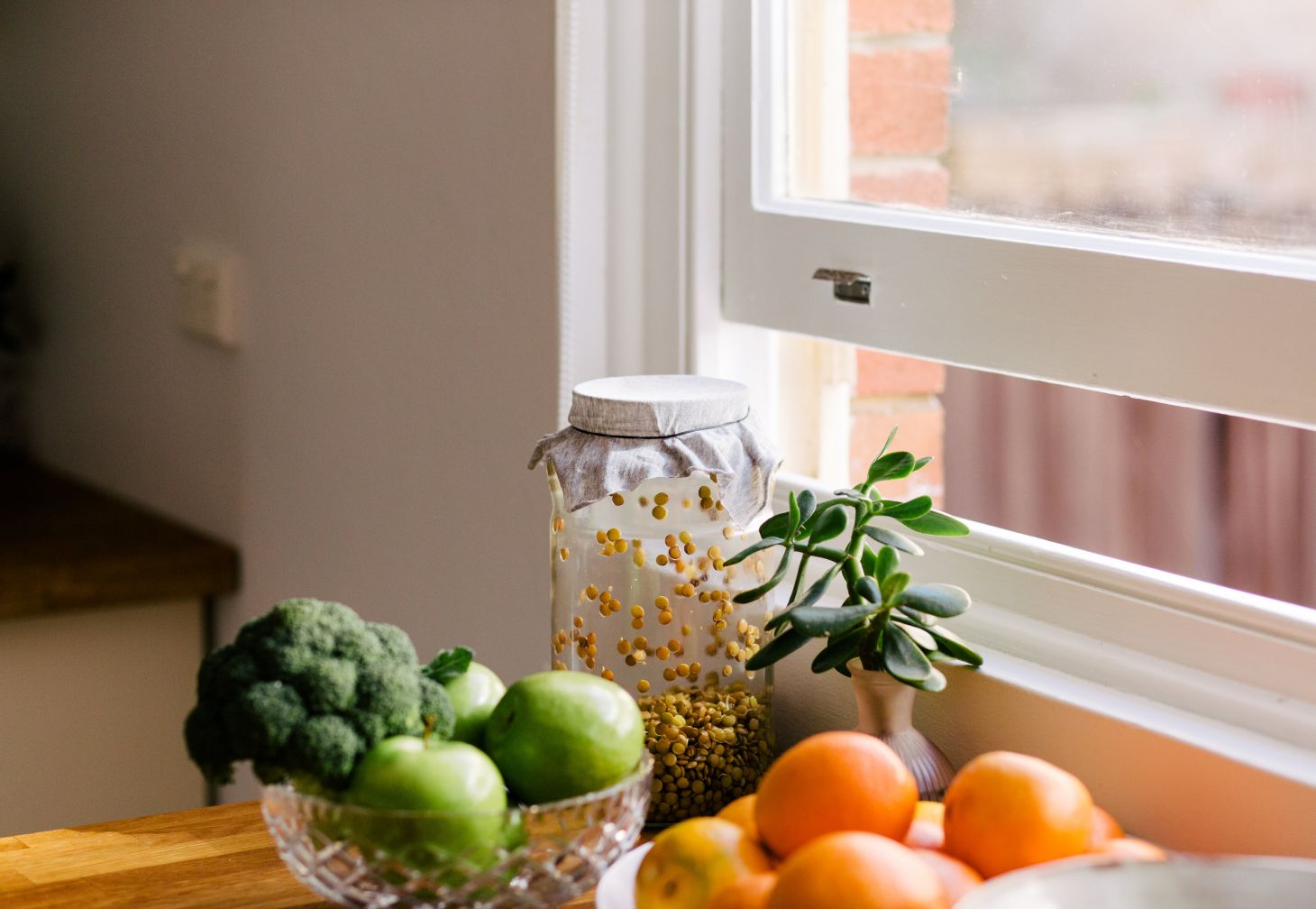 We love your online store, details., what is it about vintage collections that appeal to you?
Thank you! I love that there is a story behind one of a kind vintage pieces. You're not going to see it on anyone else - vintage feels special. I also really care about sustainability and think that choosing to buy second-hand well-made classics is a great alternative to the trend-driven fast fashion so prevalent today.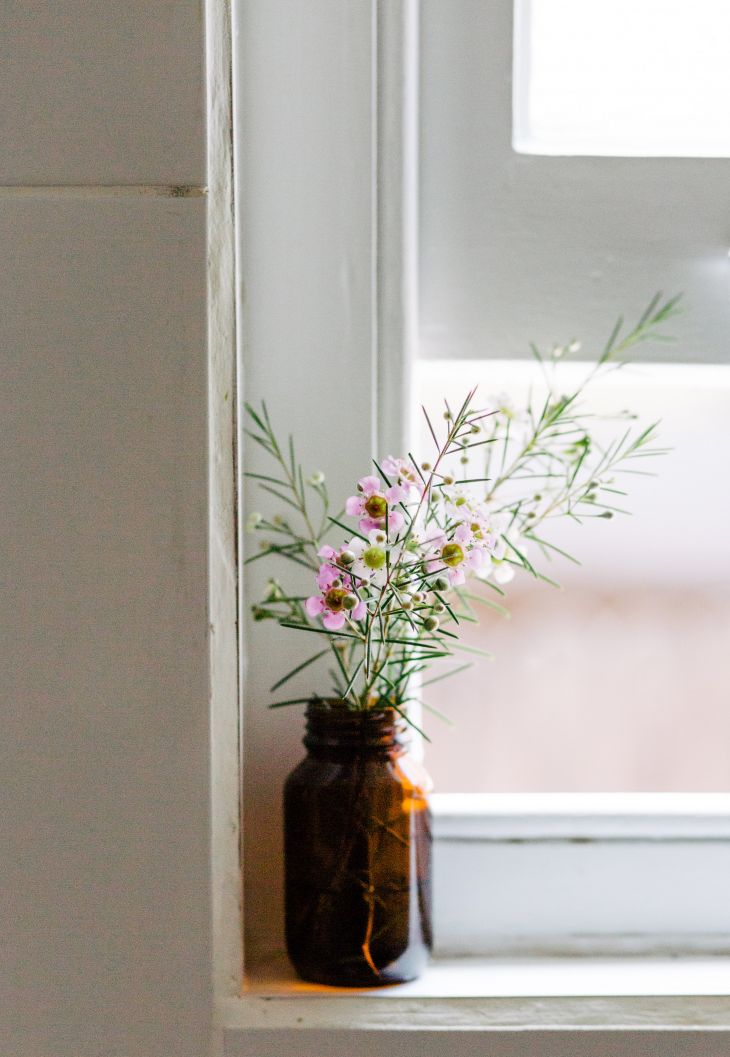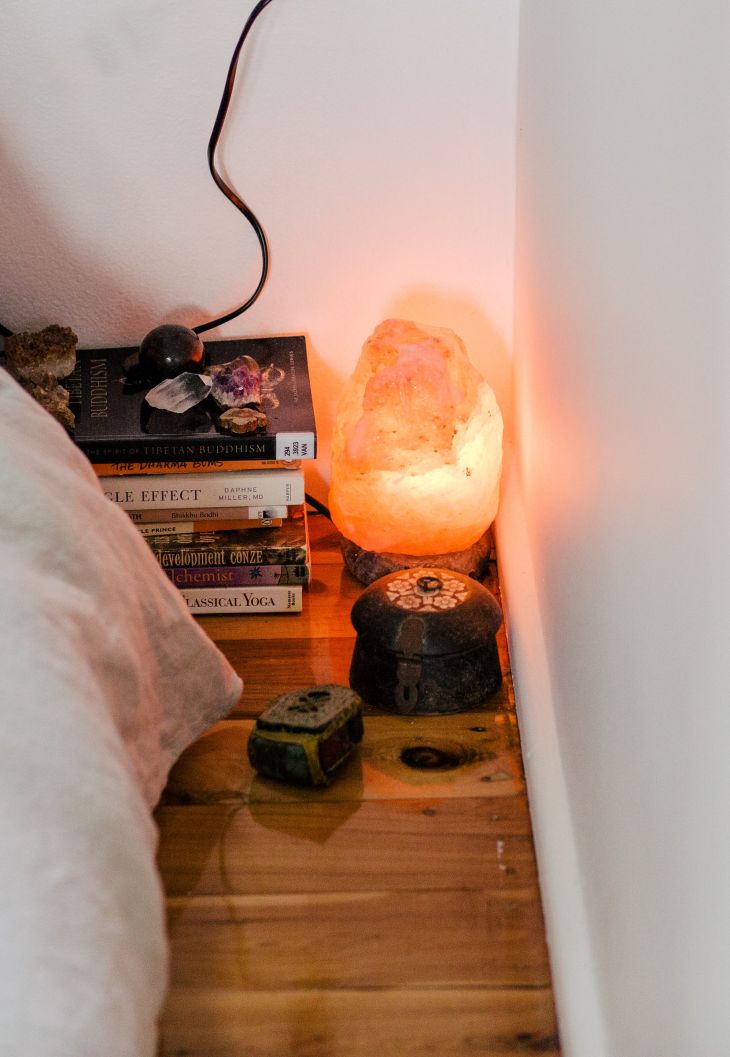 What do you like to cook for dinner alone?
Lately I've been enjoying making a simple lentil dhal using this Gourmet Traveller recipe. It's delicious served over brown rice with a big dollop of coconut yoghurt and handfuls of fresh coriander on top. There is always plenty left over and I find it really warming and nourishing.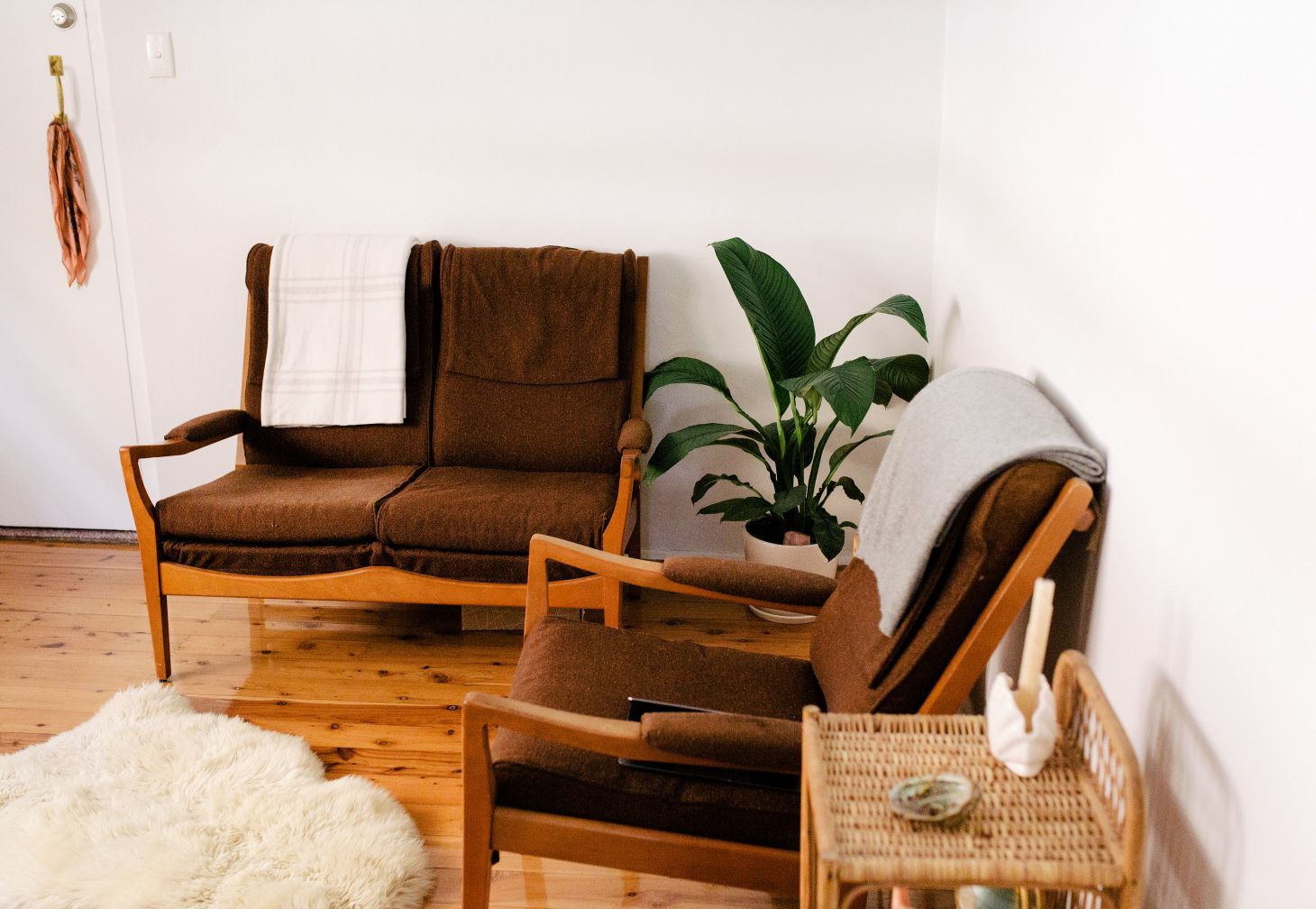 As a stylist, your own home must be like a blank canvas for you, ever-changing - can you tell us about some objects or pieces in your home that bring you joy?
This might sound a little nuts but everything in my home brings me joy! I read Marie Kondo's 'Life Changing Magic of Tidying up' while on the road and although some parts are a bit odd, her notion of asking whether an object "sparks joy" as she puts it, really spoke to me. Why have something in your life if it doesn't bring you joy? Travelling made me realise how little I really need to be happy and so it was a conscious decision to rent a small apartment and try to live with less. We had sold most of our possessions to travel so our home really was a blank canvas to slowly fill with practical pieces we actually needed and used on a daily basis. A bowl of oranges on the bench for fresh OJ, an assortment of nuts and grains from the bulk food store and whatever flower is in season picked from the front yard, it's these ever-changing seasonal pieces that become the focal points of the house because they are part of life, not just decoration. I guess in a way they bring me joy twofold - not just when I look at them but when I use them. These things are transient and I cherish what we have, while it's here. I do of course have some less practical sentimental pieces that I love. The ceramic flamingo was given to me by Cam's Grandmother. The beautiful art deco lamp with the mysterious moon lady was also hers. I hope we can pass them on to our grandchildren one day.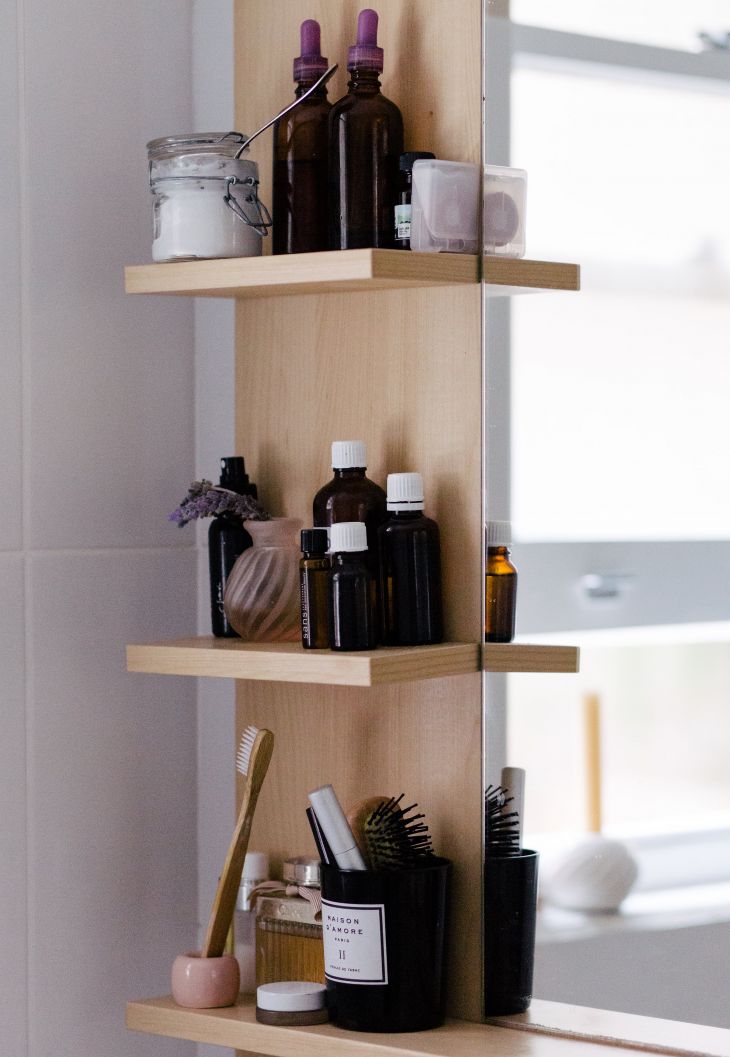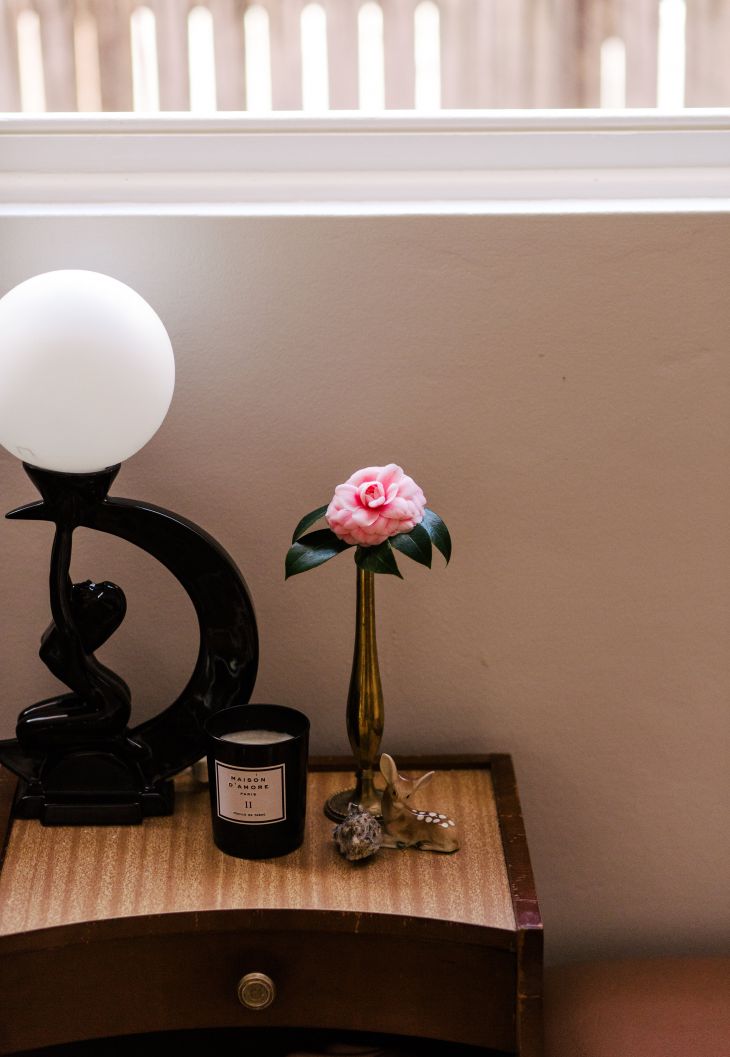 What is your morning routine?
I like to sleep with the curtains open so I can wake up naturally if I don't have anywhere to be. I'm usually up by 8am, put the kettle for some fresh mint tea and then make breakfast. At the moment I'm enjoying porridge with steel cut oats topped with raspberries or banana. However, if I'm shooting then it's an alarm half an hour before go-time, quickly jump in the shower, throw clothes on and I'm out the door!
Do you have a bedtime routine?
In Peru we stayed at a lovely little B&B in the Sacred Valley and of an evening the owner would quietly slip away while we were eating dinner and put two hot water bottles in our bed. It was heavenly! Since the weather has gotten cooler here I've begun doing this at home about half an hour before bedtime.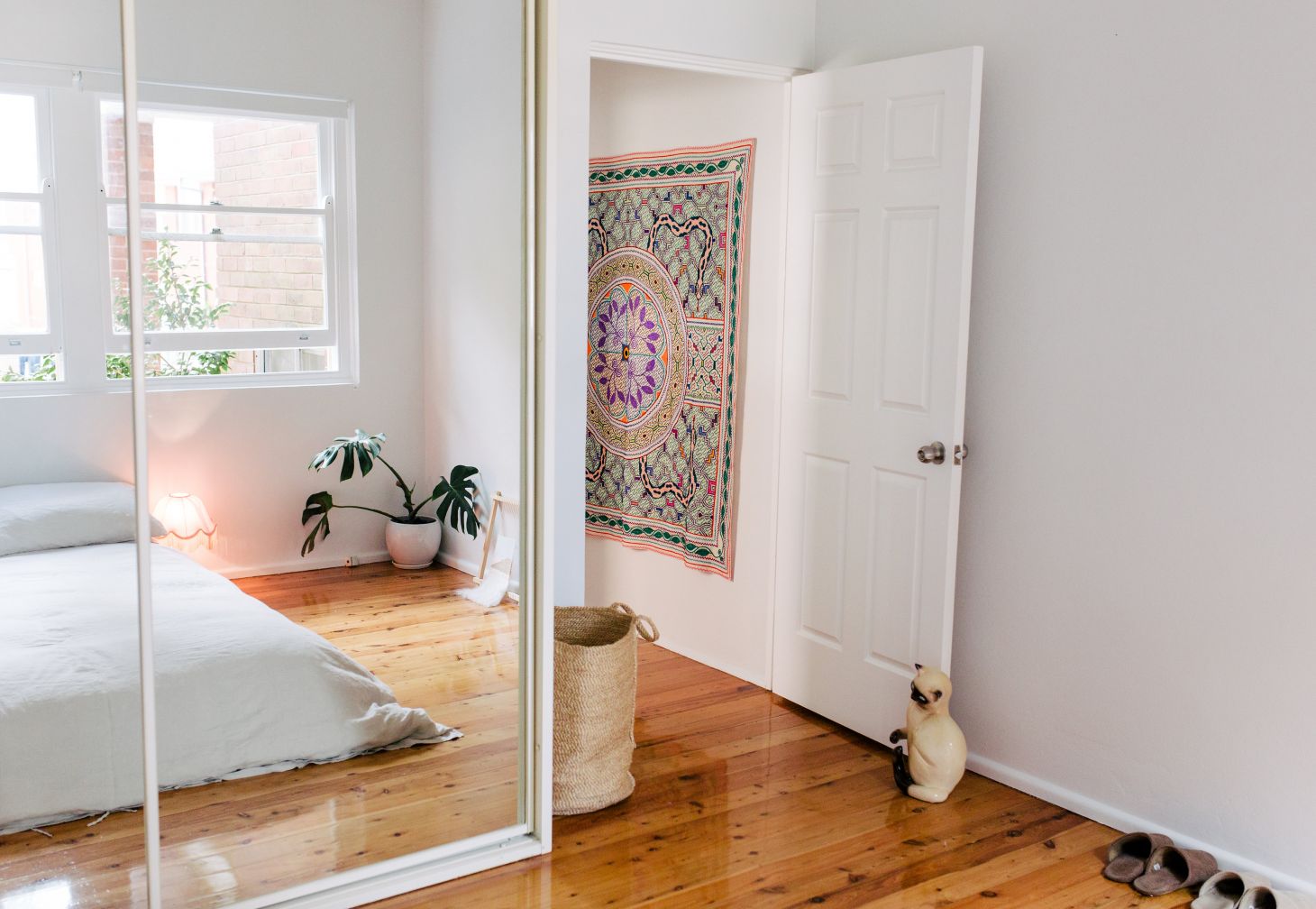 What do you love about the area in which you live?
I love the peace, quiet and close proximity to the beach and bush land. We didn't have a car when we moved down here so finding a place that was walking distance to the ocean was very important. Oak Park has a beautiful ocean pool with a view out across to the national park and it's my favourite place to swim. I also love the heritage of Cronulla, especially the old weatherboard houses with so much character. Sadly, their days are numbered as developers knock them down to build ubiquitous duplexes. On the weekends I enjoy riding bikes around the quiet suburban streets spotting new "dream houses" and stopping off at South Cronulla Bowling Club for an afternoon beverage. Entering the "bowlo" is like stepping back in time to the 70s! It's so great. There is a real sense of community in Cronulla which is lovely. Both Cam and I grew up around here, our families are close by and the sense of familiarity means that it will always feel like home.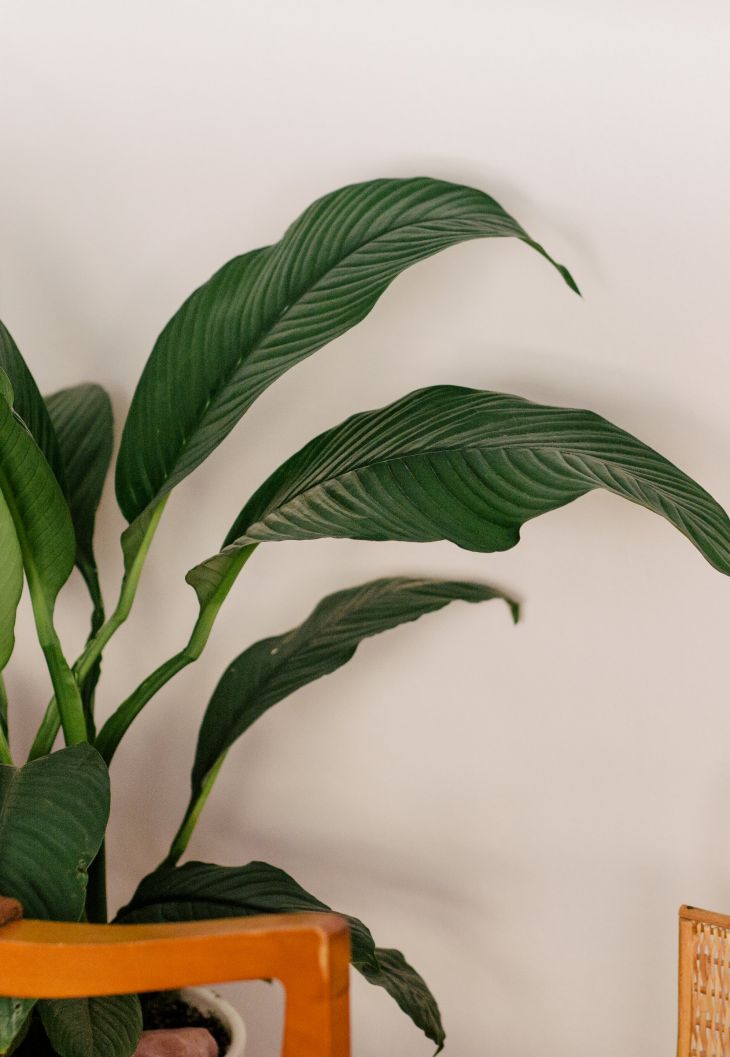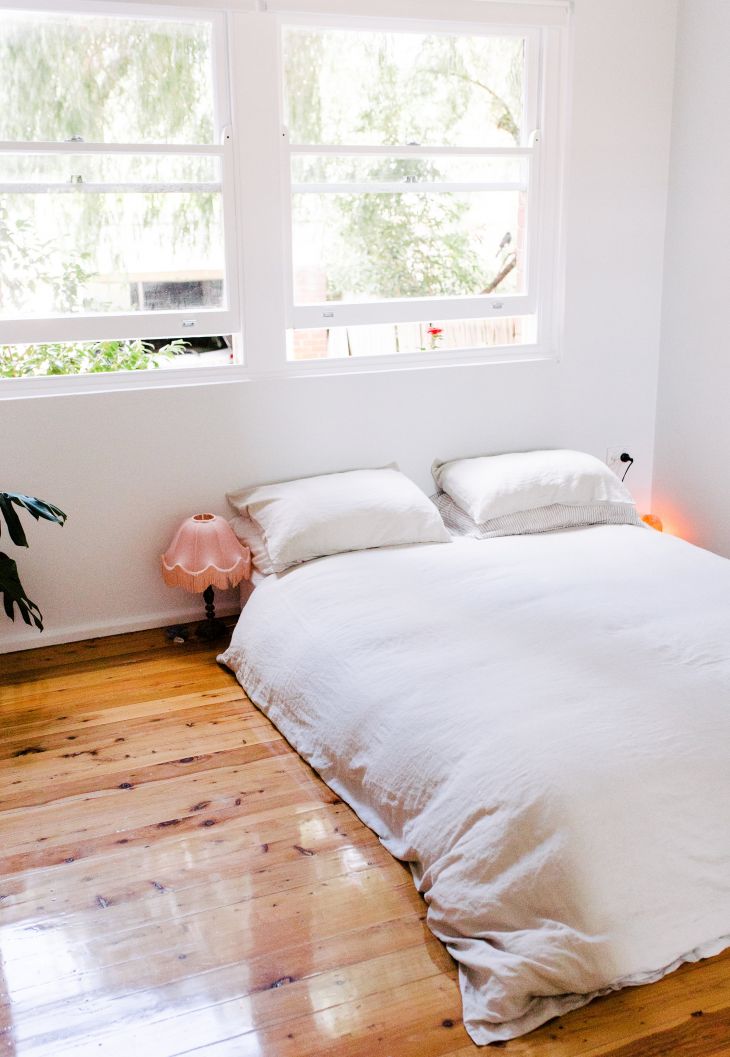 IN BED linen duvet set in Dove Grey
What are you looking forward to this year?
Winter certainly has its upside - thick woolly socks, lots of soup and the beach all to yourself but I am already looking forward to summer. I can't wait for the longer days and warm weather where shoes are optional.