At First Light: The Anglepoise® Lamp
The perfect bedside lamp is one that that gives off light that is as strong as it is soft. It gives off enough light to illuminate the text in a paperback, though not enough that the glare disturbs someone on the other side of the bed, trying to drift into sleep. It's elegant and simple, so functional that you forget it's there. It's part of the furniture.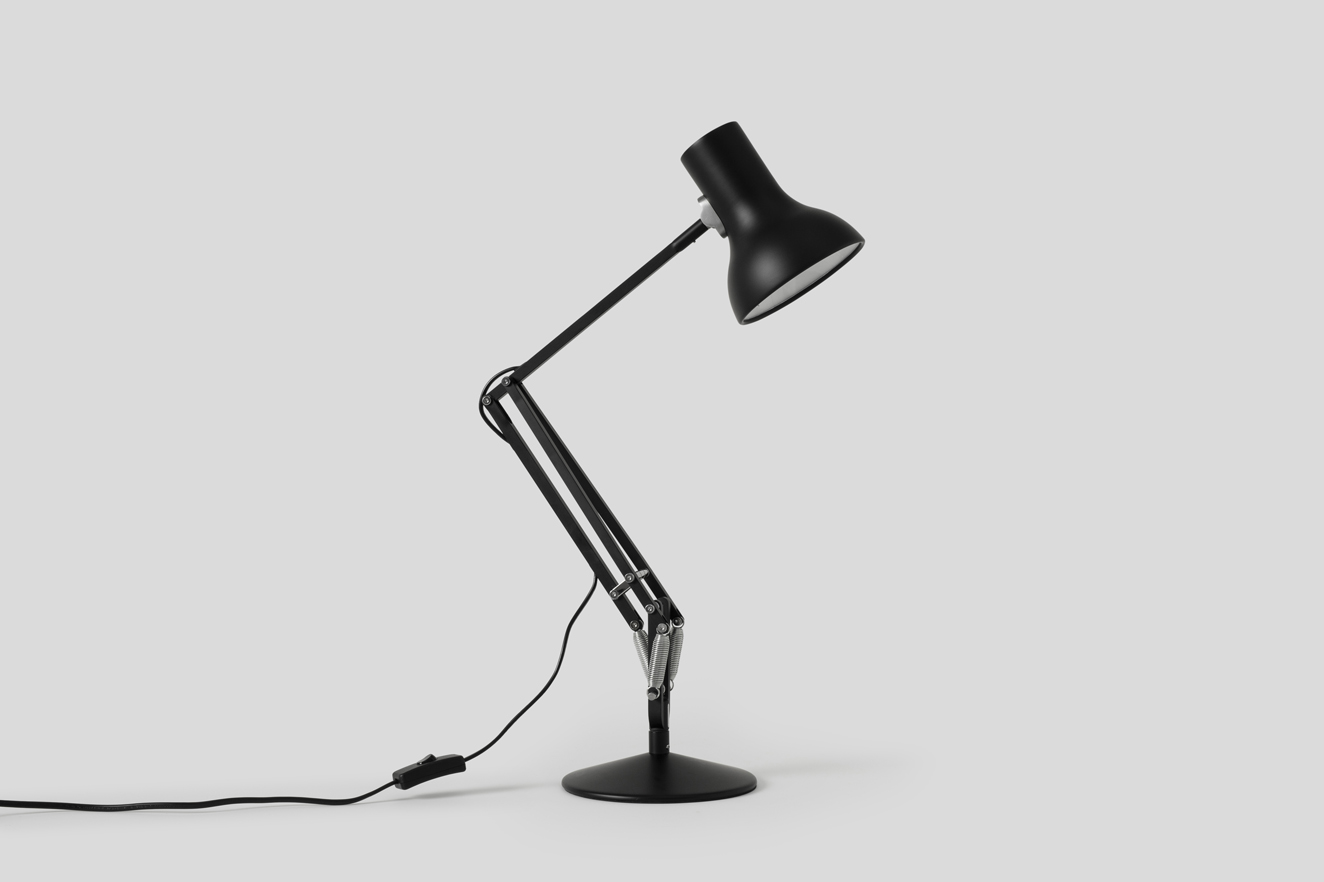 Iconic British brand Anglepoise® have made such a lamp, actually they made THE lamp. Anglepoise® task lamps have a history that spans 70 years back to 1931 when an automotive engineer named George Carwardine came up with a theoretical concept for balancing weights using springs, cranks and levers. These mechanics meant that the head of the lamp could easily be manoeuvred and then stay put, even at the lightest touch.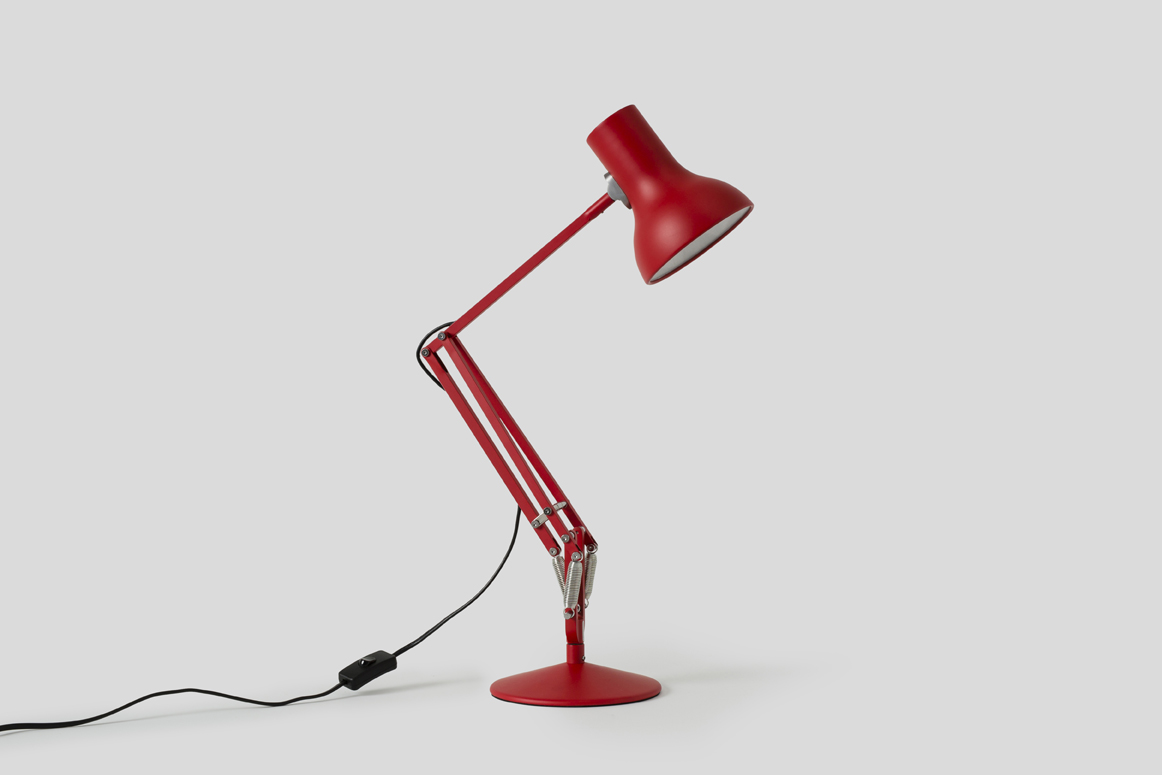 With this balance mechanism, Anglepoise® developed the original spring-arm lamp, and in doing so, imparted a legacy for their innovative and functional product design and a reputation as purveyors of a distinct, classic aesthetic.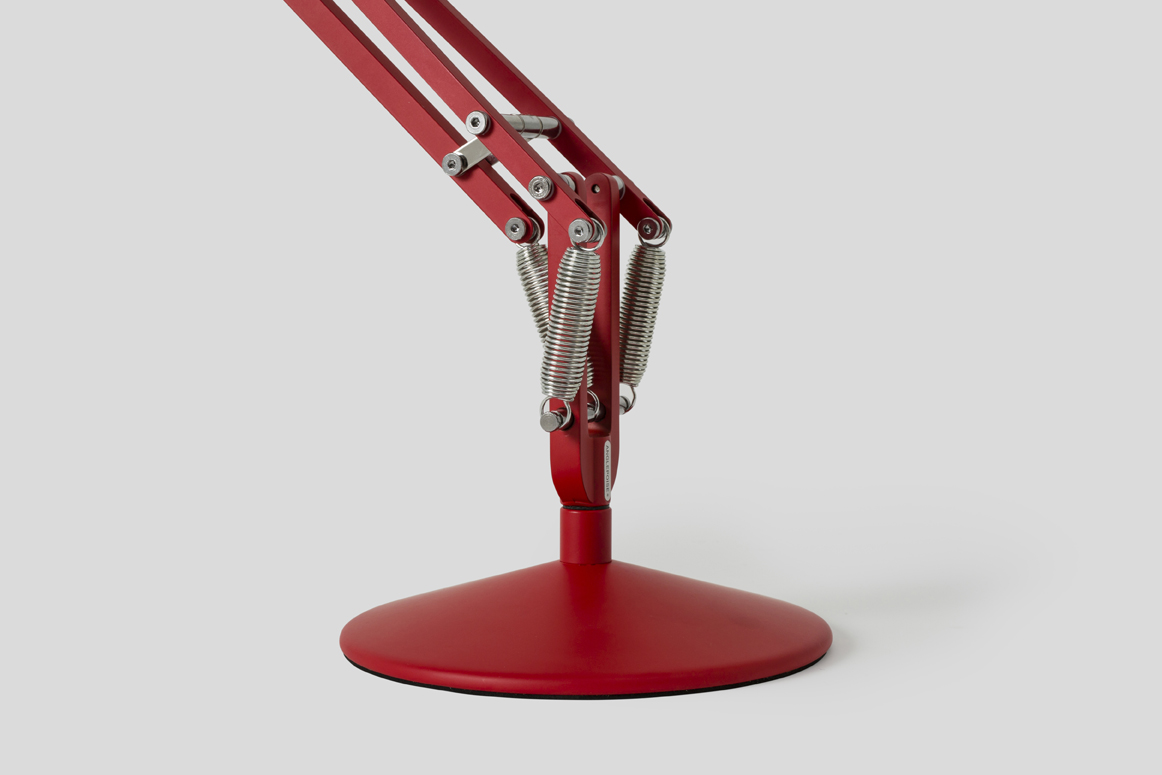 The lamps are classic, so classic in fact that an Anglepoise® lamp features in the set of almost every James Bond film ever made. Smooth.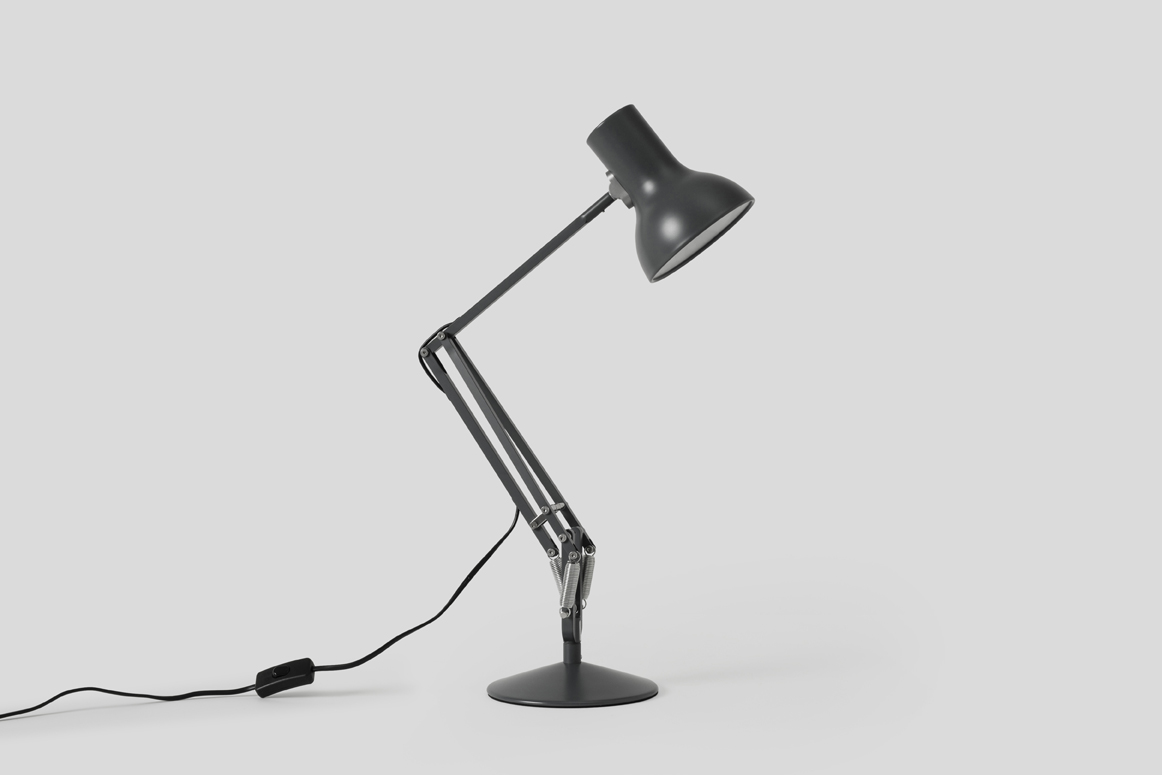 Our favourite is the Type 75™ mini desk lamp, designed by Anglepoise® current Design Director, Sir Kenneth Grange. Grange is responsible for countless iconic designs, from the Kodak Instamatic to Kenwood Mixers; the regional Royal Mail post box and even the recent London Black Taxi. Grange described the Anglepoise design as nothing short of a 'minor miracle of balance'. His version is a sleek remodelling of Carwardine's original design; a timeless piece in block colour matte finishes.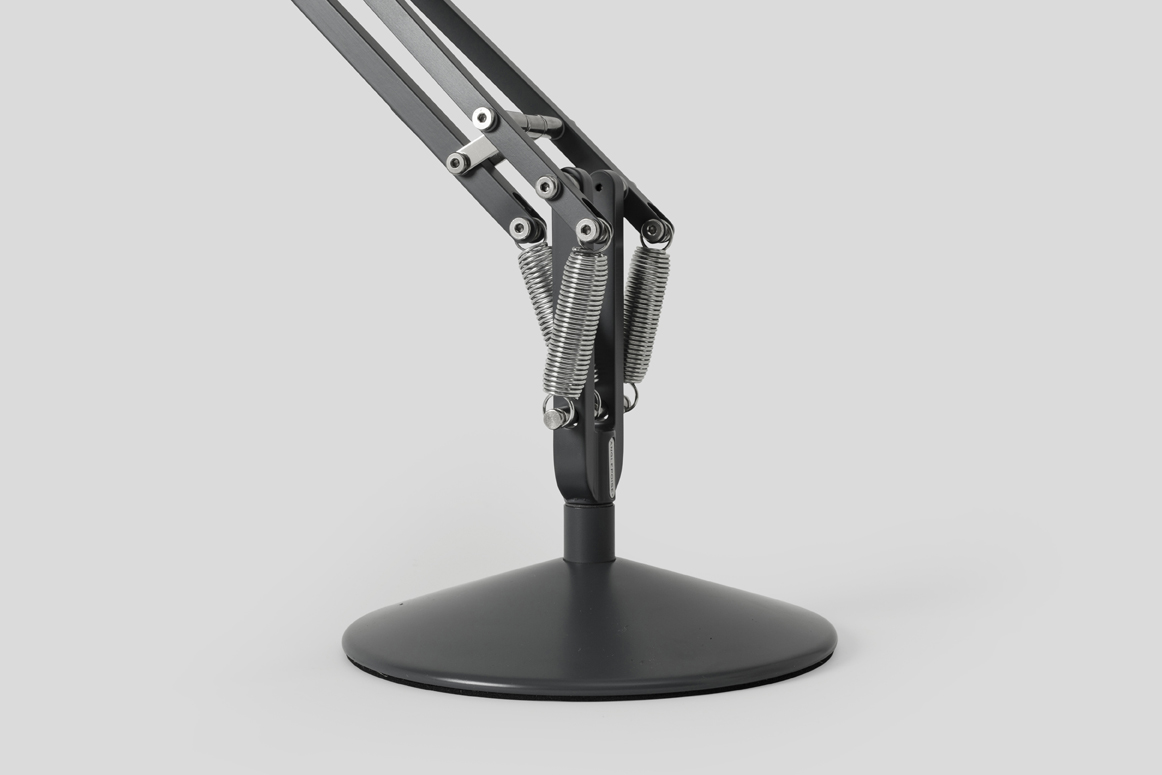 Made with aluminium arms and shade on a cast-iron base, the centrepiece of the lamp is its small springs, three of them, tightly curled and controlled – beautiful in their practicality. The Type 75™ mini desk lamp is intended for casting light upon small spaces, and is perfect for a bedside table.