Anna & Dion, Bellevue Hill NSW
Above: Cuddles inbed après bath time.
Who are you?
Anna Feller, Dion Antony & Banjo Love
Where are you from?
Canada, Melbourne & Bellevue Hill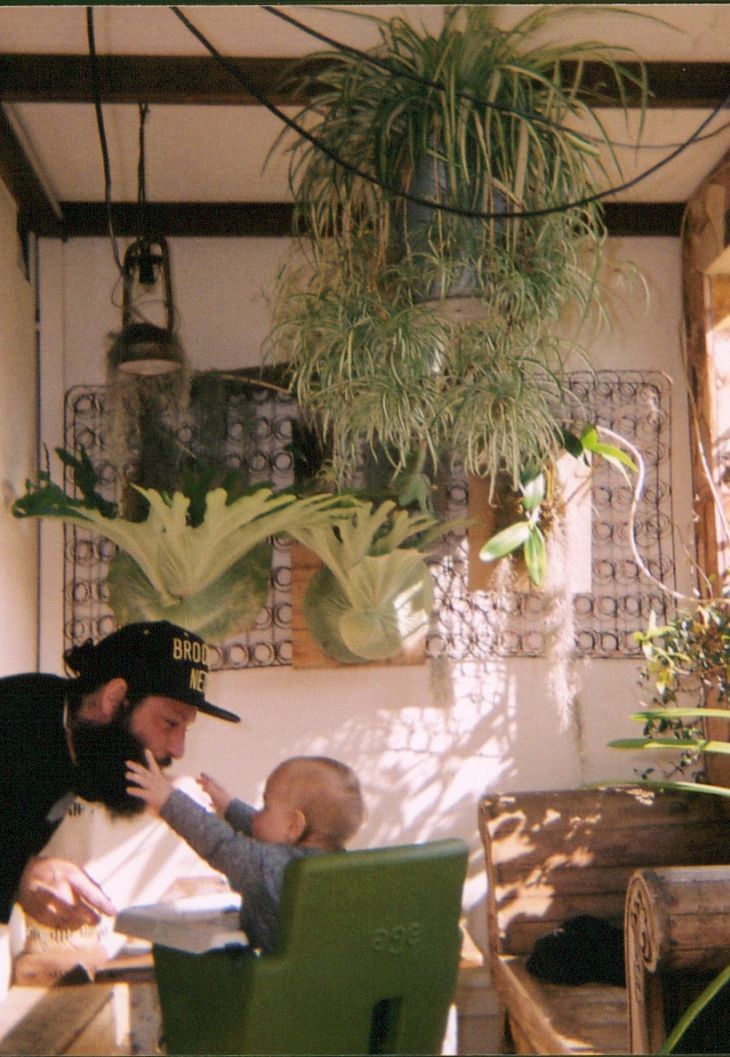 Where do you reside now?
Bellevue Hill
What do you do?
Mumma/Model, Furniture Designer & le Bebe!
Above: A long lunch on our patio is def a weekend must! Also hugs are important.
Above: Breastfeeding bebe B in bed , these are moments that will never be lost or forgotten and are also a favourite part of our day.
Do you have any morning rituals?
Banjo rules my mornings! I love rising early with him out for a crisp winter walk, fresh air, good coffee. Summer time it's straight to the beach to start the day. Weekends we love family cuddles in bed before I usually cook the boys up some kind of breakfast extravaganza. Mornings are good! They are my favourite time of day.
What are your 5 favourite things?
Lavender fields
Banjos laugh
IN BED linen sheets (FOR REAL!)
Travel
Half green juice/ half coconut water
What can't you live without?
Skypes with my family.
Any bedtime rituals?
Yeah man! Bedtime is banjos time. Ha, bath time, massage time, story time & boobie time.
Above: Bath time is a big part of our night time ritual. We always have baths together. They are often spiked with Epsom salts & lavender oils
Favourite breakfast?
Soft egg pancakes. 6 eggs, 2 bananas, 1 cup desiccated coconut, tsp cinnamon, 2 tablespoon maca, tsp vanilla, blend all in blender. Add 2 tablespoon chia seeds, heat nut oil in fry pan, pour in batter. Serve with berries, goats yoghurt & maple syrup!
Favourite scent? Lavender essential oil, the sea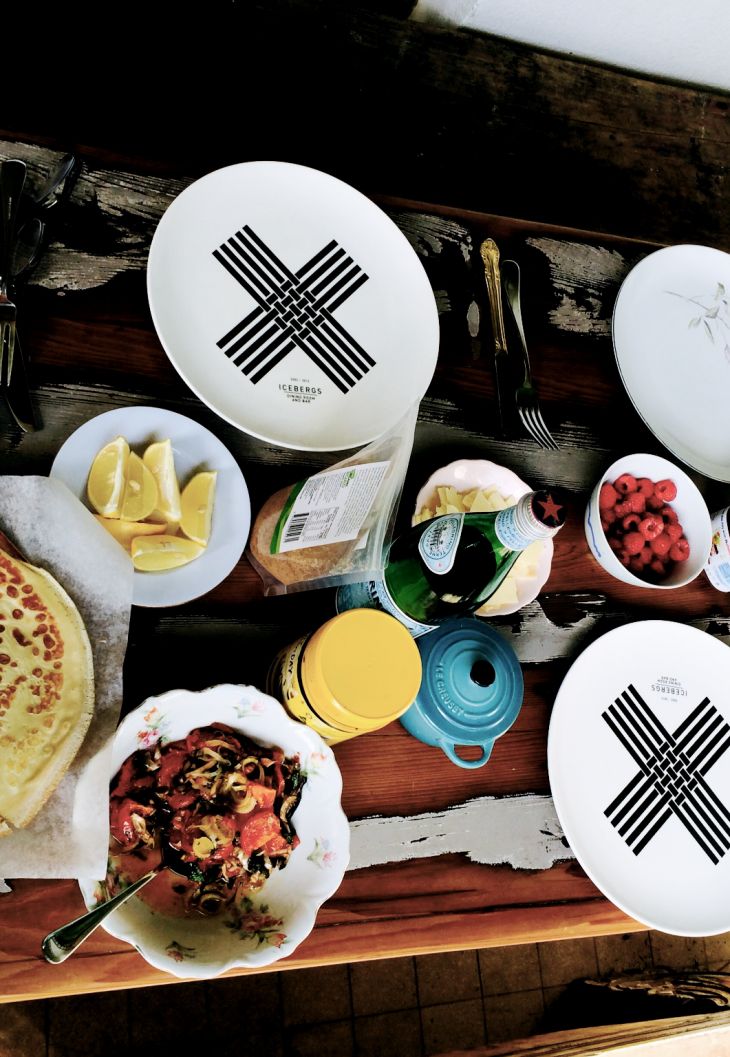 Above: Crepes! Savory & sweet. This recipe was from my old roommate in Paris . I will serve these with coconut yoghurt & berries or roasted tomatoes & leeks with thyme for a special breakfast.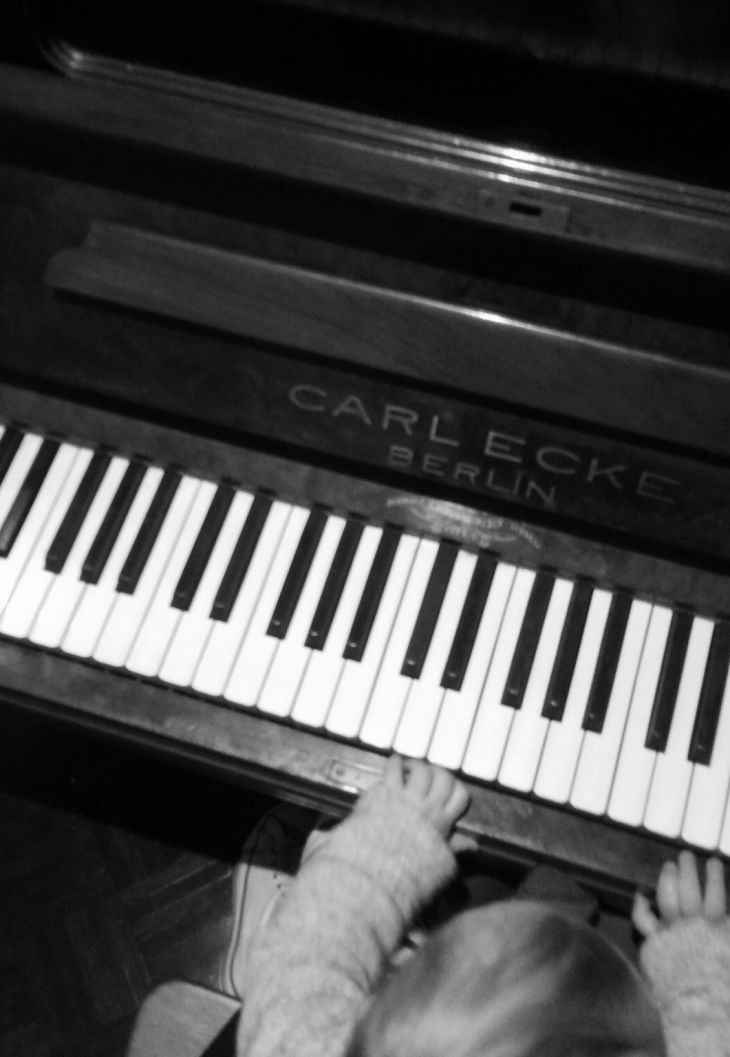 Above: Jam sessions on the piano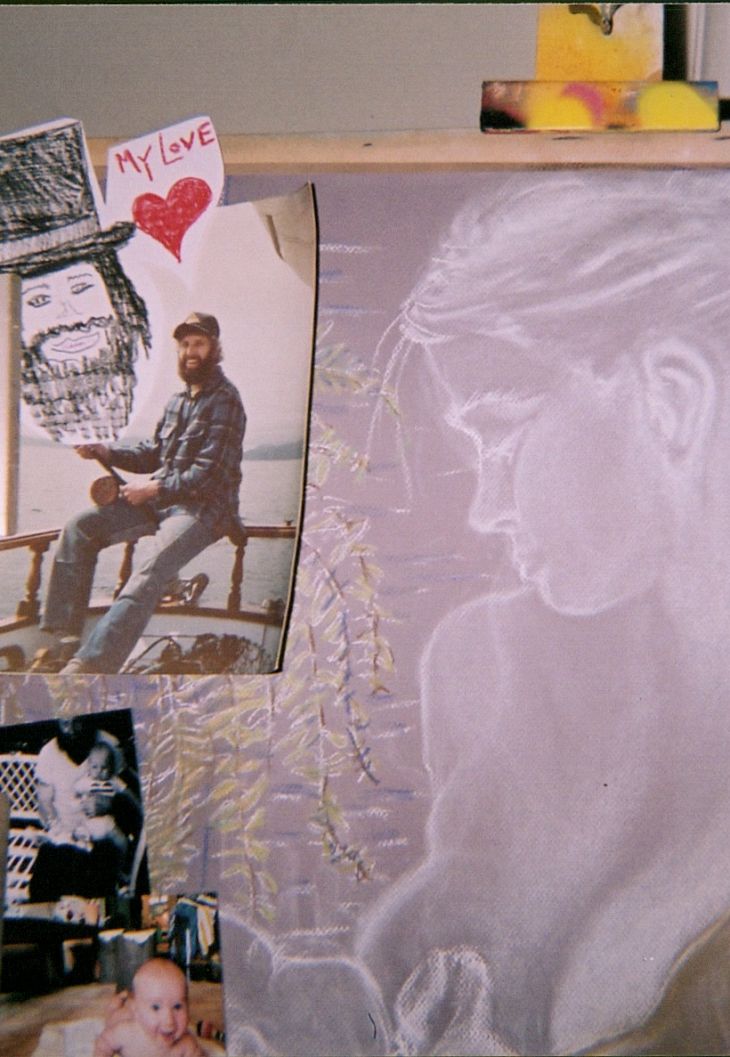 Above: Artwork by my mum. She drew this a few days after banjo was born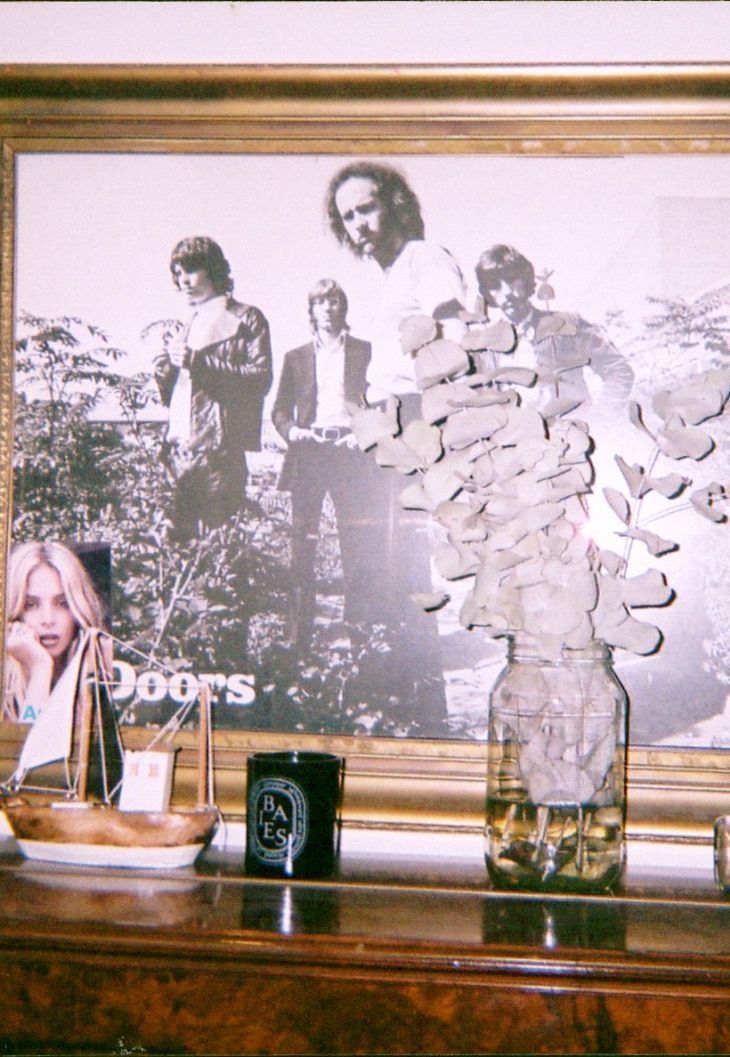 Above: Favourite nook in our house. Doors poster above the piano.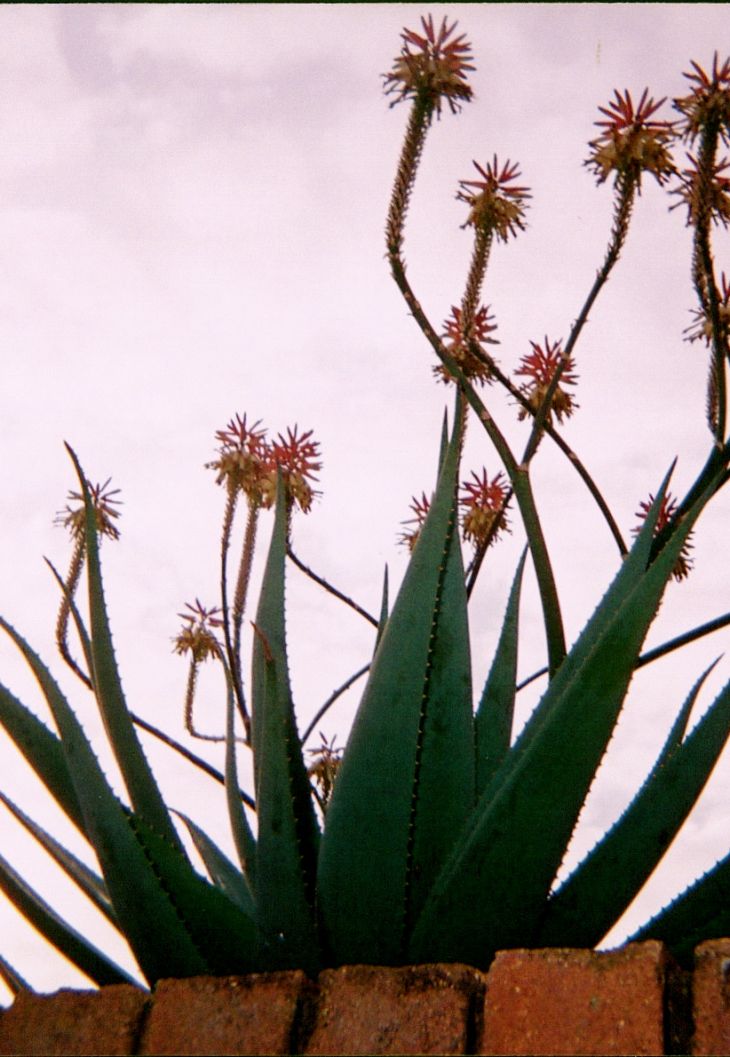 Above: Plants on our morning walks in the hood
Above: Bunches of dried lavender adorn the four post bed my Fiancé made out of coastal tea tree
Above: The loves of my life fast asleep
All images courtesy of Anna Feller and Dion Antony.