5 Tips To Make a Small Bedroom Feel Bigger
Small bedrooms call for big ideas. We go through some of the tips and tricks to help make your tiny bedroom feel spacious and embracing.
Keep it clean.
This one may seem obvious but it's easier to do when our belongings have their own little home-within-the-home, i.e. alarm clock on the left of the bedside table, laptop on the dresser when not in use. Let's not leave it on the floor at night to be accidentally crushed by our wobbly selves come morning.
A couple of drops of eucalyptus oil in a spray bottle with water is our favourite potion for the home. You can use it on carpet, leather and to refresh your mattress. It's an easy surface cleaner and the smell is super refreshing. Also it's good for your lungs and the eucalyptus oil works to reduce dust mites, win!
And make your bed, even if that just means cheating and spreading your linen duvet out evenly (we're guilty of this). There's nothing better than coming home to a tidy made bed with crisp flat sheets.
Become an expert in scale.
If you nod your head up and down in your bedroom your eyes should catch on different points of focus. Tuck items under tables and place trinkets above cabinets, it's all about levels.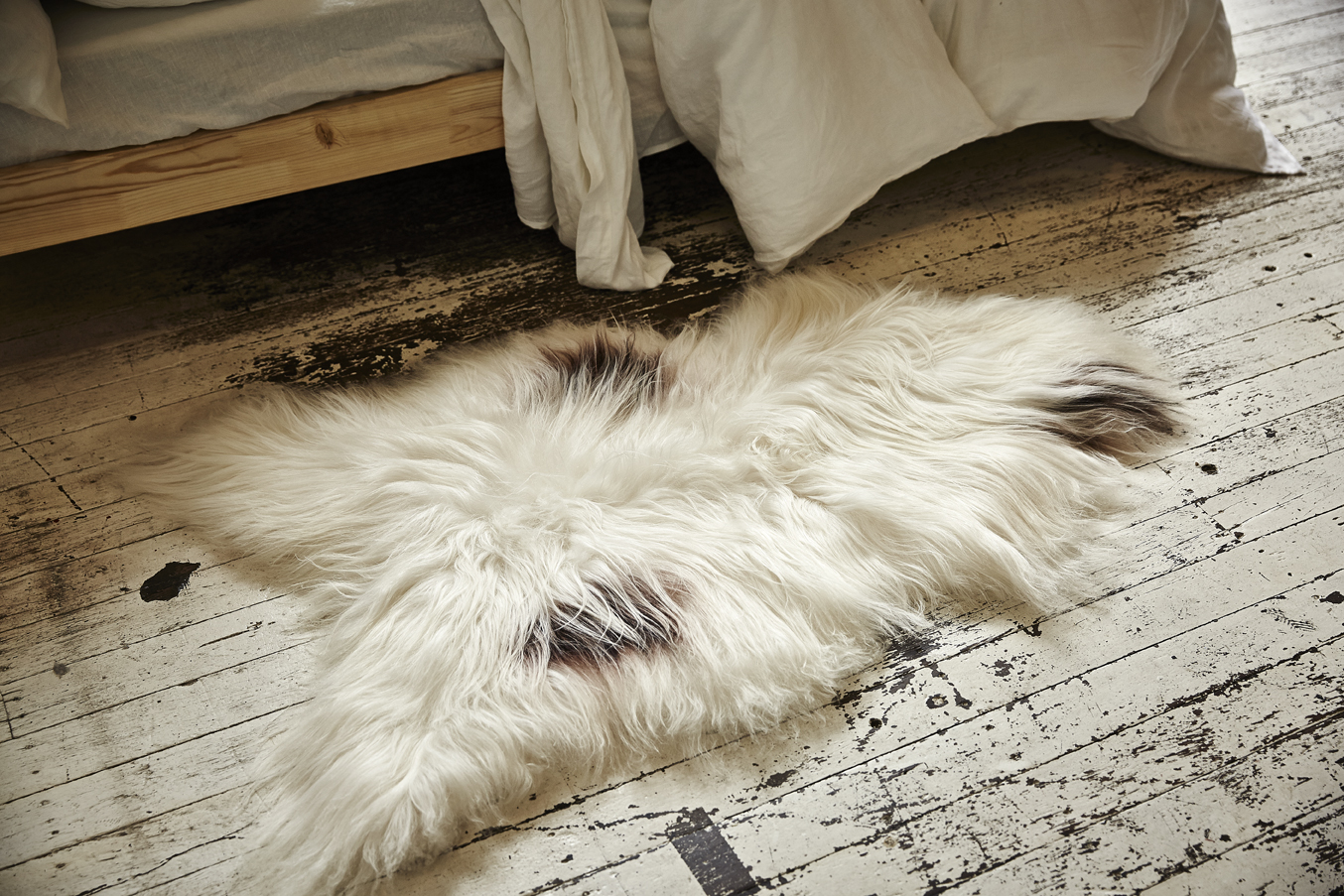 Great pieces for maximising scale:
Plants on shelves
Command Hooks
Floor Baskets or a Throw
Hanging bedroom art slightly above eye level
Adding a mirror
Live with less.
It's spring so it's time to get 'chuck happy'.
Put on some music, grab a garbage bag and pile in those clothes and odds and ends that you're keeping 'in case of…' you really won't miss them. Try to unify your wardrobe with one type of coat hanger, as mixing plastic ones with wire looks clunky etc.
Choose simple furniture with clean lines. Unless you're an expert in mixing patterns and print, they can make a small space appear even smaller.
Storage, Storage, Storage.
If you can store under your bed then maximise this space effectively, making sure items aren't loosely thrown under there. Tetris those storage boxes under there neatly so that you can't see the edges poking out.
Bedside tables with a cabinet are great for hiding away cords and ugly tissue boxes. If there's an empty corner in your room add a deep basket to hide away extra blankets, linen pajamas and other textiles.
Know your colours.
Charcoal bed linen can add dimension and scope to minimal, white-walled rooms, whereas a grey linen quilt cover can help to pare it back if your bedroom is crammed with furniture.
If you're renting in an older home with carpeted floors and embellishments (i.e. funky tiling and fixtures) then navy bedsheets are your best friend, and if it's all feeling like too much and your bedroom is a labyrinth of chargers and rogue hair elastics, then a white linen quilt cover is your easy antidote.