Olivia Fleming and Matt Rubin, Brooklyn
Harper's BAZAAR senior digital features editor Olivia Fleming is a New York-based New Zealander who, in typical New York fashion, runs her own business on the side, making handcrafted jewellery under the name Olivia Kane. When Fleming and her photographer husband Matt aren't seeking out the nearest nature enclaves upstate or at the beach, you'll find them cosied up in their Brooklyn brownstone with a backyard--a dream come true after years of typically tiny apartments.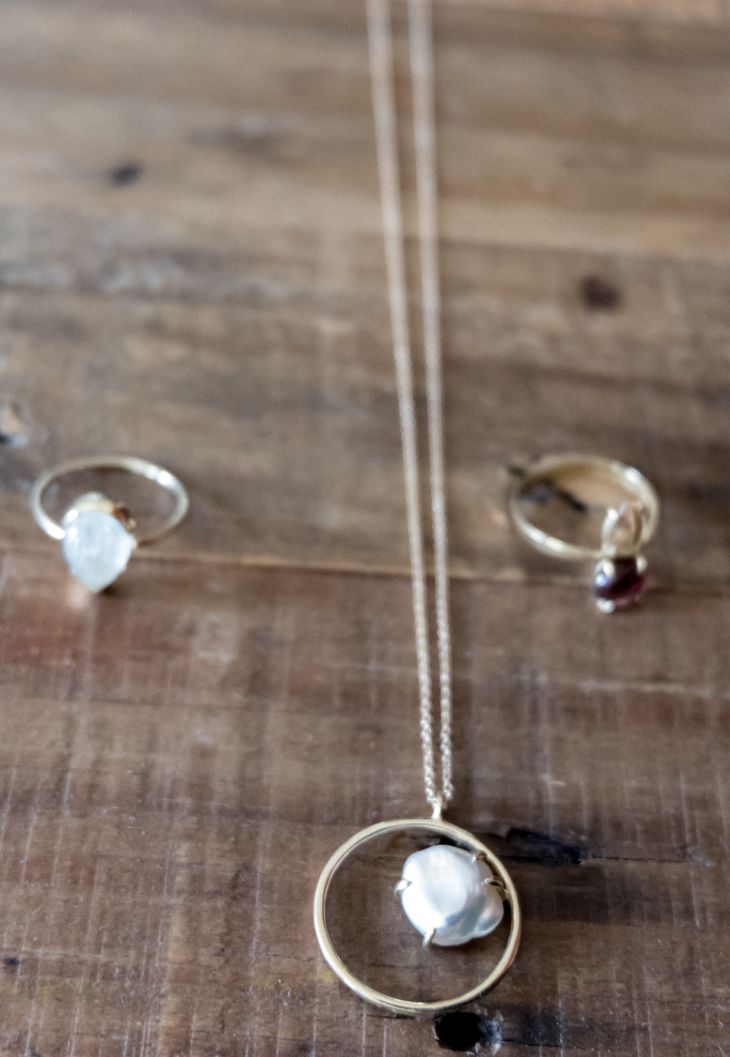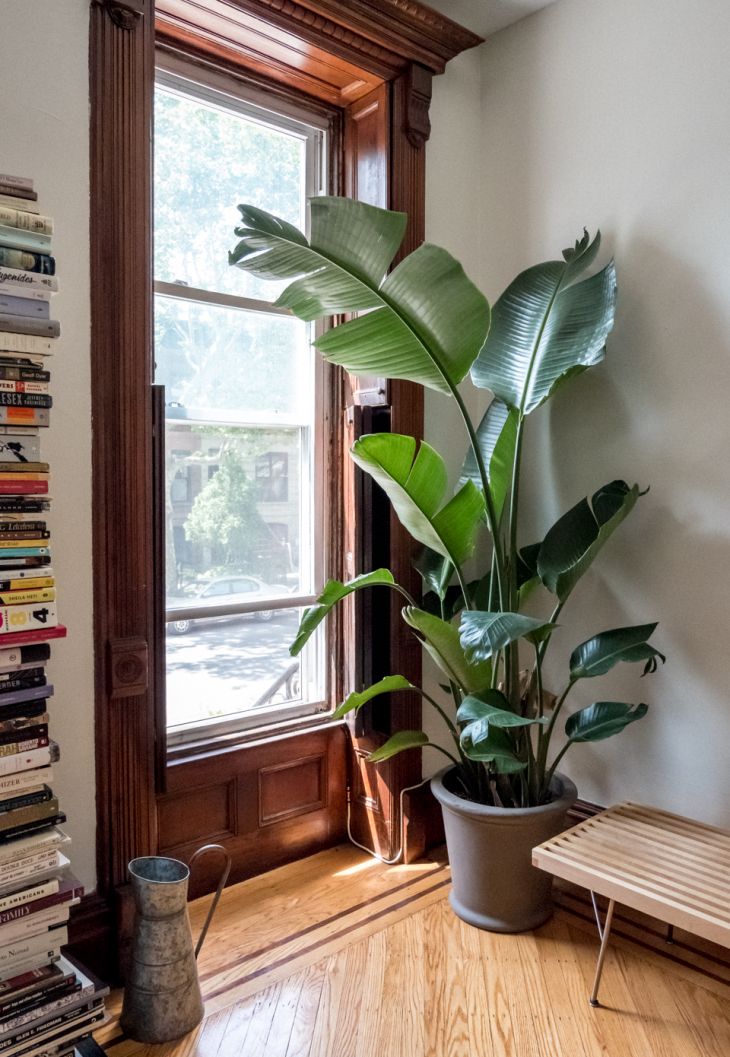 Olivia, What brought you to New York?
Mostly the same cliche that draws millions of hopeful people to the city every year: the promise of fulfilling a dream unrealized. But a little bit more specifically, when I was 12 years old, between finishing my homework and dinnertime, I would watch Friends every night while simultaneously searching for apartments in New York using our slow, dial-up internet. I would usually get sucked into a real estate rabbit hole, pricing out how much a life in the West Village might cost. Then I promised myself I'd save enough money to make it happen.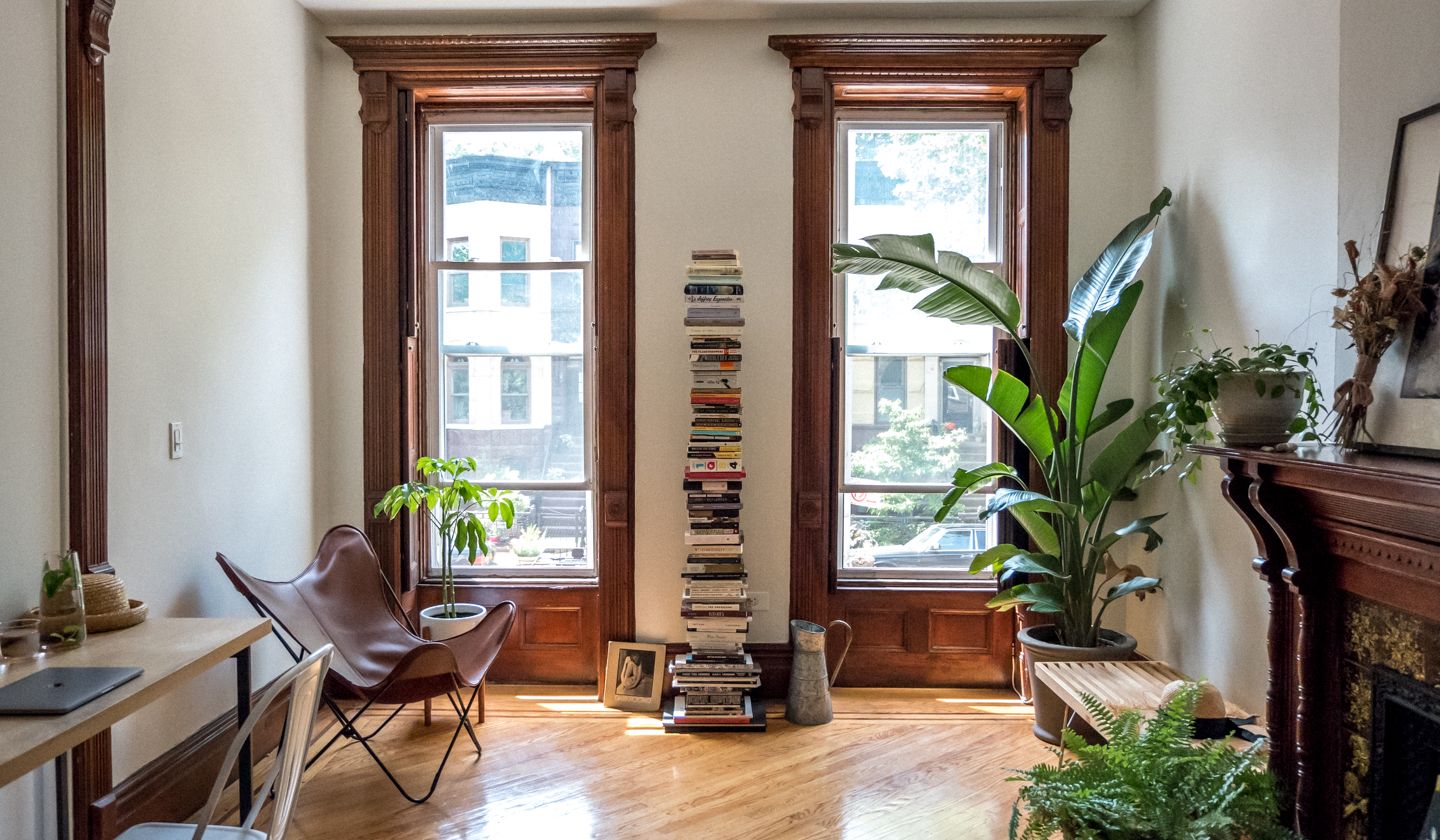 What do you love most about your neighbourhood?
My husband and I moved to Bed-Stuy, Brooklyn, in October last year. We upgraded from a 700-sq ft apartment in Greenpoint to a 1600-sq ft, two-story brownstone with a backyard and a washer/dryer. Every time I get home from work I pinch myself. For a couple of years, we had been thinking about moving to LA because life there usually comes with a garden, access to the beach, and more space. But our careers are firmly rooted in New York, so I tried to bring LA to us. I immediately fell in love with our tree-lined street, the neighbours saying "hello" as you walk past their front stoops, and the local stores and cafes serving fresh, interesting food. Living here has increased my happiness exponentially.
For a couple of years, we had been thinking about moving to LA because life there usually comes with a garden, access to the beach, and more space. But our careers are firmly rooted in New York, so I tried to bring LA to us.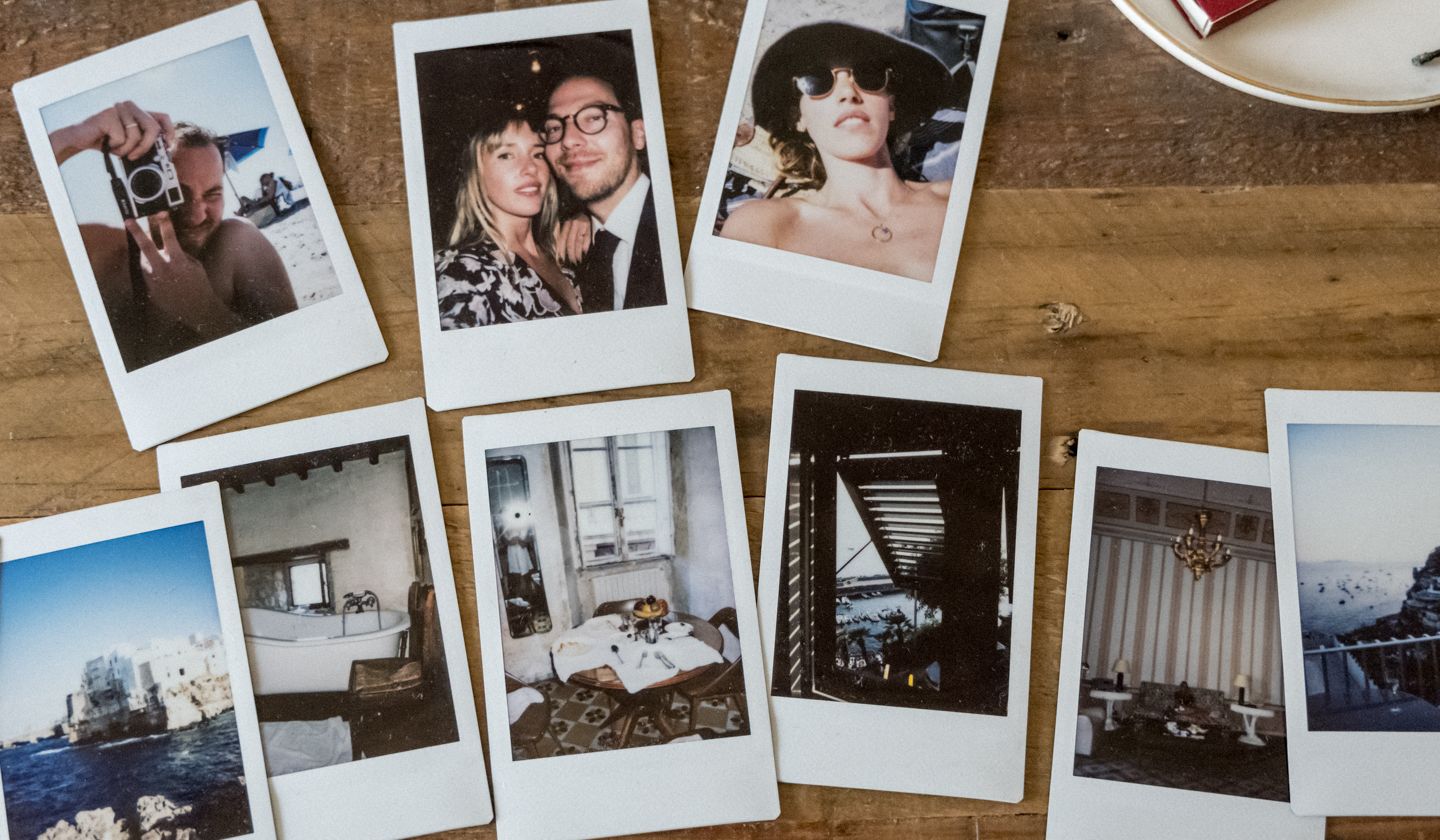 You started your own jewellery line, Olivia Kane. Was this part of the dream?
I have always loved fine jewellery but it was never something I thought I'd get into the business of creating. The idea came out of a dinner party conversation in what has now become pretty standard for our generation: X doesn't exist, so I should figure out how to make it myself. Similarly, Matt recently launched a line of men's wedding rings called MR O.K (a cheeky take on our initials). He wanted somewhere that men could go to feel excited about choosing their wedding band, because when we were planning our own wedding last year, he had no idea what type of gold to choose or what style or thickness. Jewellery stores weren't that helpful, because all of them cater to women. So, he set out to help men like him, who want something well made, thoughtful, and classic. You can also add your soon-to-be-spouse's birthstone on the inside of the band, which he did himself (my birthstone, a peridot, is set next to an engraving). It's proven to be a big hit with the grooms!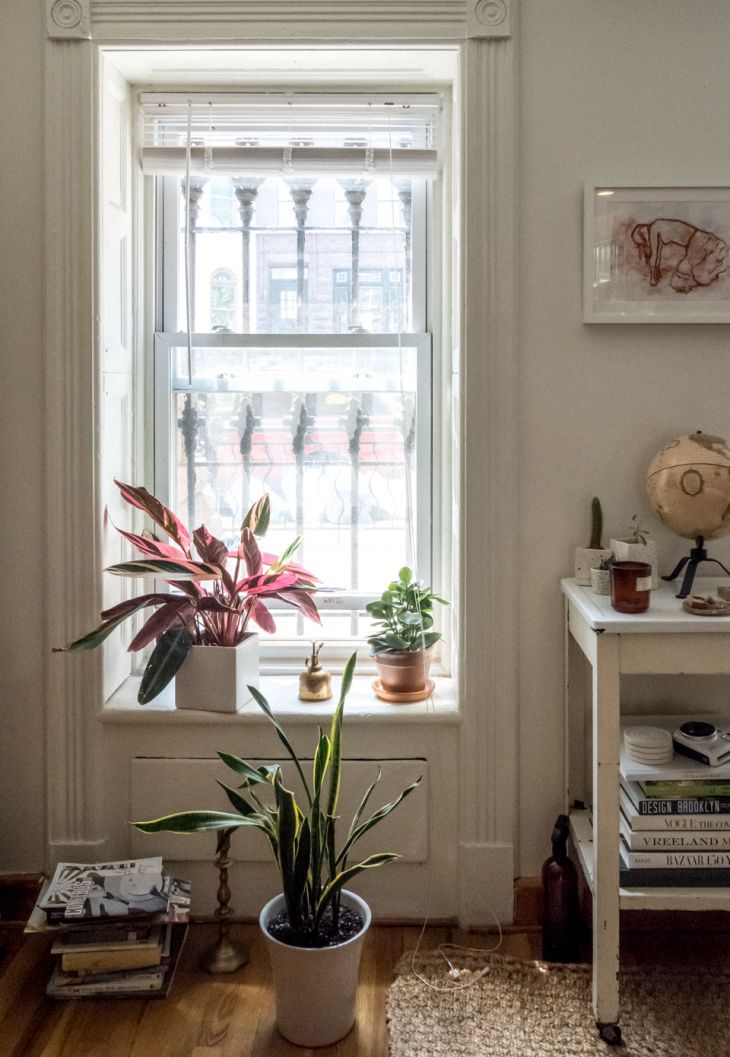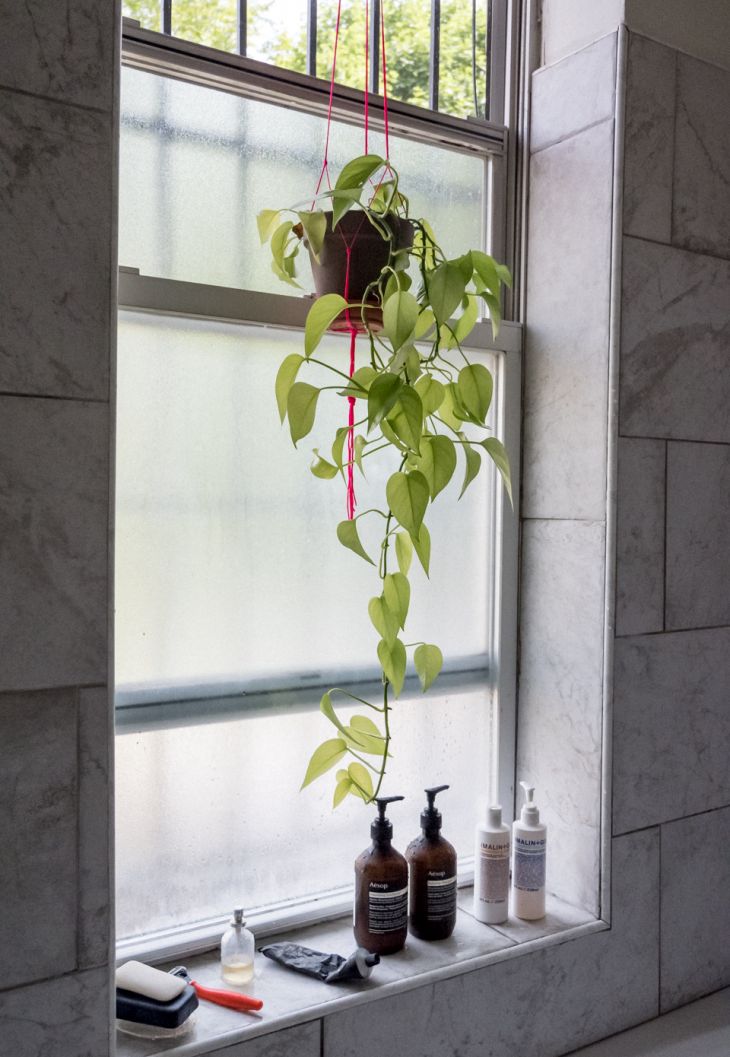 Tell us about the stones and processes you work with that makes Olivia Kane special...
Every single piece we create is handmade - from the moulds to the casting to the setting of the stones. We use 100 percent recycled gold, which is really important to me. Most gold is mined through "open pit" mining, which causes soil erosion, pollutes waterways, and damages local ecosystems (about 20 tonnes of soil is displaced to produce a single gold ring). On top of that, cyanide and other chemicals are used to extract the gold, creating large amounts of toxic waste. But gold is a naturally renewable resource, meaning it can be recycled repeatedly with no degradation in quality. If all jewellers chose to use recycled gold, there would be a huge decrease in the global demand for newly mined gold, and our planet would be much better off for it! I also hand pick all of the stones myself; so many of our pieces are one-of-a-kind.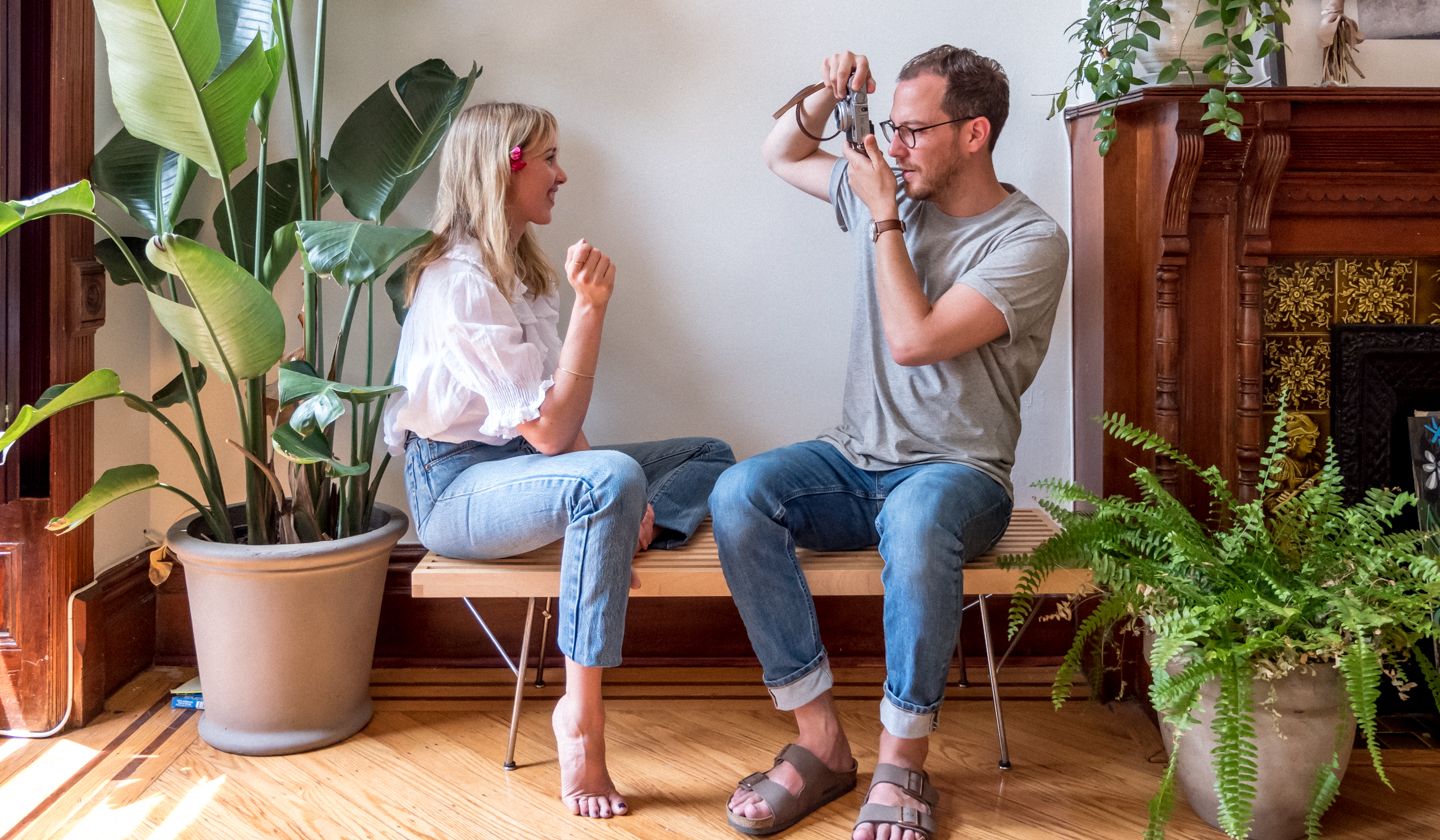 What are your favorite places to eat, drink, and hang out in NYC?
I live in Brooklyn and work in Manhattan, so I tend to do all my eating and drinking and chilling closer to home. I love Vinegar Hill House for the sourdough pear pancakes, Diner for the romance and great cocktails, Saraghina for the best pizza and outdoor vibes, Carthage Must Be Destroyed for everything (it's owned by Kiwis, so everything on the menu is delicious), Crema for the best cold brew in the five boroughs, Champion Coffee for the best breakfast bagel, Jill Lindsey for amazingly curated home goods and its little cafe, Prospect Park for its proximity to Ample Hills Ice Creamery, Brooklyn Bridge Park for the best views of Manhattan. In the city, I'd say Two Hands for breakfast, Lovely Day for the best chocolate cake in New York (maybe even the world?), and my facialist extraordinaire, Britta Beauty.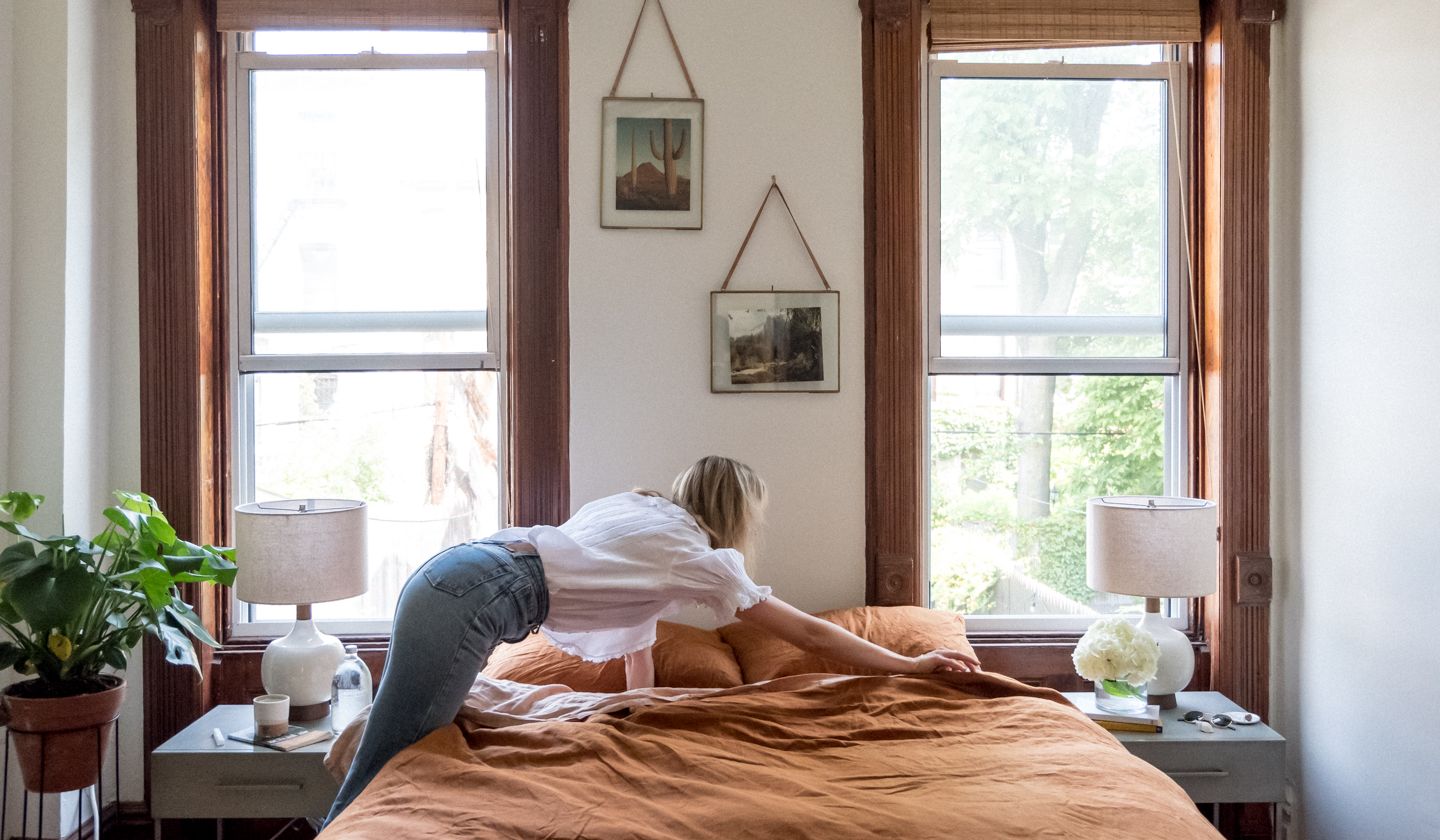 Freshly made bed: IN BED duvet set in Olivia & Matt's Brooklyn home
You two love to escape from the city. Where do you go?
Being from New Zealand means "the great outdoors" is inbuilt into my DNA, so my husband and I escape the city almost every weekend. We tend to go upstate or to the beach (Fire Island and Montauk for overnight stays, Fort Tilden for day trips). If we're upstate, you'll find us jumping into swimming holes, picking apples or chilling out at our favorite places to eat, drink, and shop: Brunette Wine Bar, Brushland Eating House, Hops Petunia, Rough Draft Bar and Books, Love Field Vintage, and Silvia.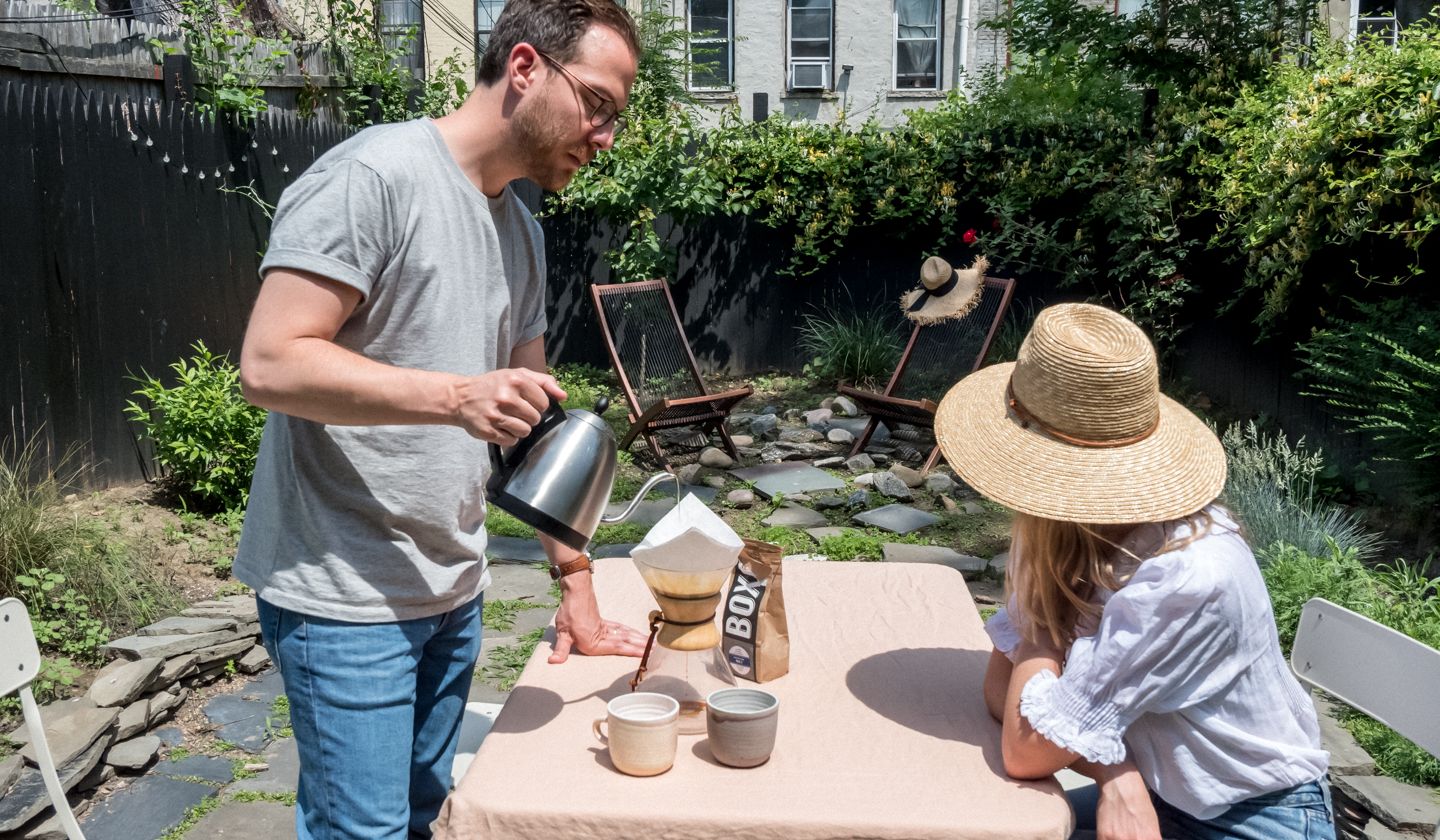 Any recent international travels that have inspired you?
Last month, I went back to Sydney for the first time in seven years. I lived there prior to moving to New York, and I never realized how much I completely took the city for granted. The crystal-clear ocean and dramatic coastline just 15 minutes from the city, the inspired restaurants and incredibly fresh food, the wake-up-early mentality where health is a way of life. It was a reminder to always truly appreciate the now.
What's the first thing you do when you get up in the morning? Matt takes coffee very seriously. We have a fancy drip coffee maker that replicates the pour-over Chemex-style. It's all very scientific. Matt grinds the beans every night and sets the timer for 6.55am. Our alarm goes off at 7am. The first thing he does is go downstairs and pours us both a cup, then he'll either bring me coffee in bed if the weather is bad or I'll meet him in the garden. Either way, we spend a decent 30 minutes easing into the day together over our shared love of really good coffee.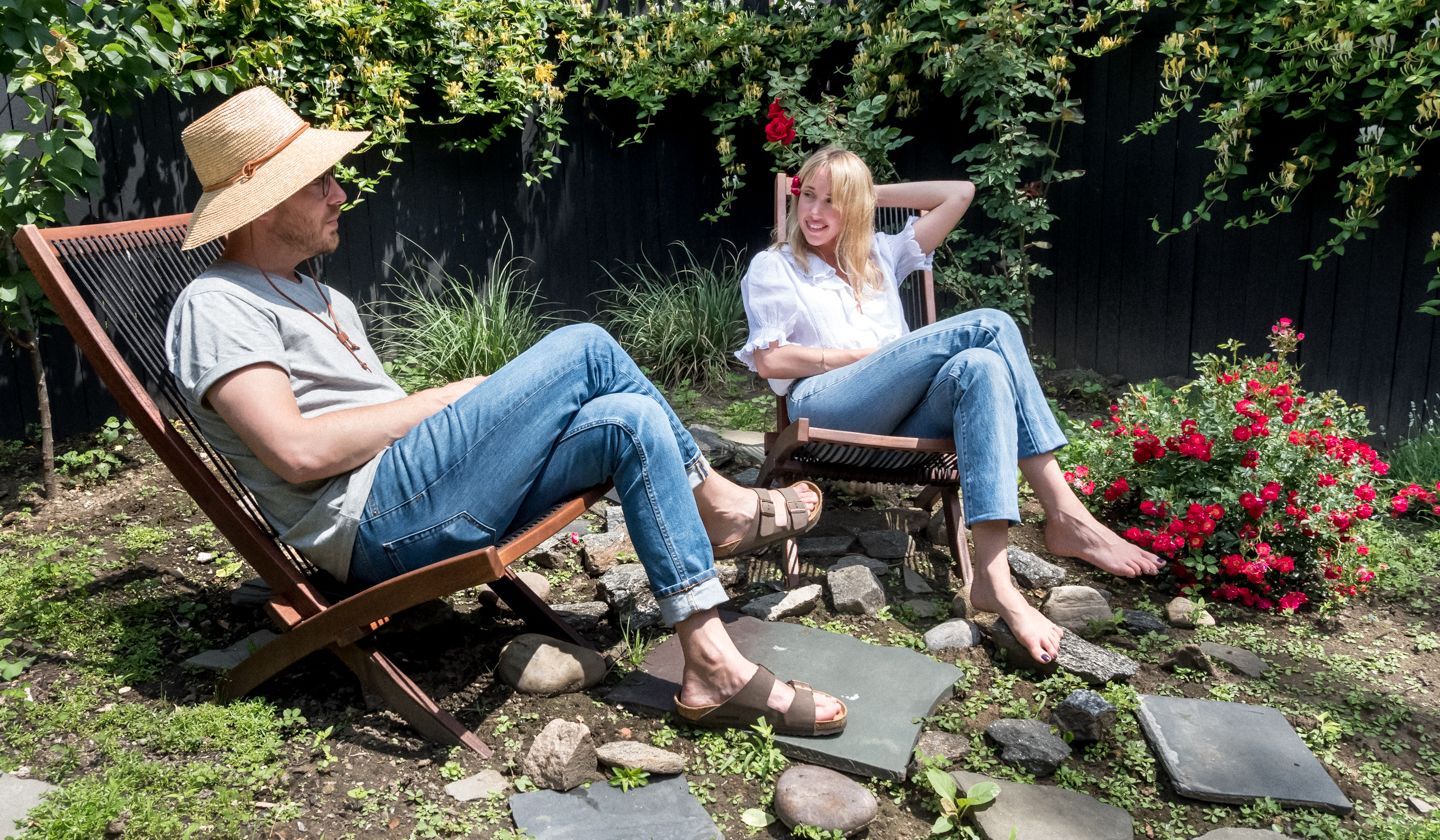 How would you describe your home?
For the first time since moving to New York, it's a home I can't wait to come home to at the end of the day, and somewhere I love waking up every morning. It's somewhere I even love spending the weekends! Since we moved to Bed-Stuy we have less of a need to escape - our garden is our own little slice of paradise. Our home is warm and inviting, filled with rich colours and lots of light.
Are there particular pieces and objects you love?
Matt's Herman Miller bench, which he bought before he met me, is a prized possession; the painting hanging in our living room, a wedding gift from my artist friend Natasha Wright; our plants from Homecoming, which we painstakingly care for; our bed which is a centrepiece in our light-filled bedroom with original Victorian windows; the rose bush in my garden.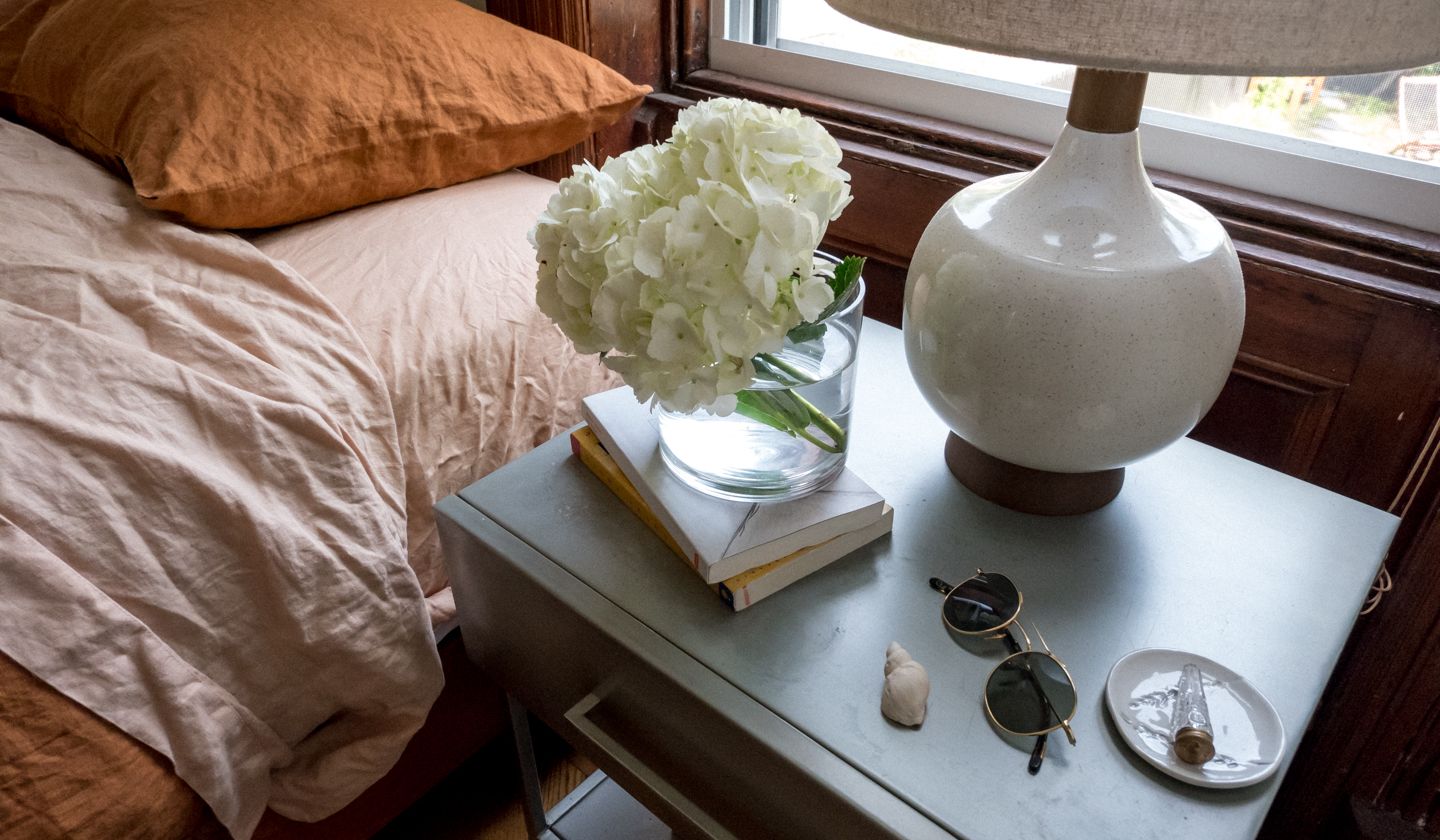 What is something you could not live without?
Access to the ocean.
What's coming up next?
I have my hands full, so next up is me trying to figure out how master everything without going nuts.