Nick Benson, Darlinghurst NSW
Nick Benson's delight in the simple, little things is contagious. Whether it is the Orangutan painting hanging on his living room wall, his Maidenhair Fern plant or drawing on his girlfriend, Yazzy's back at night, Nick waxes lyrical about the things most people choose not to take time to pleasure in. It's a philosophy in life that extends to his men's skincare line too. Gentleman's Brand & Co, asks its user to take a moment to enjoy nutrient-rich ingredients often from Australia's own backyard, which are usually overlooked. We chat with Nick about face masks, the Kakadu plum, and living rooms that feel like hugs.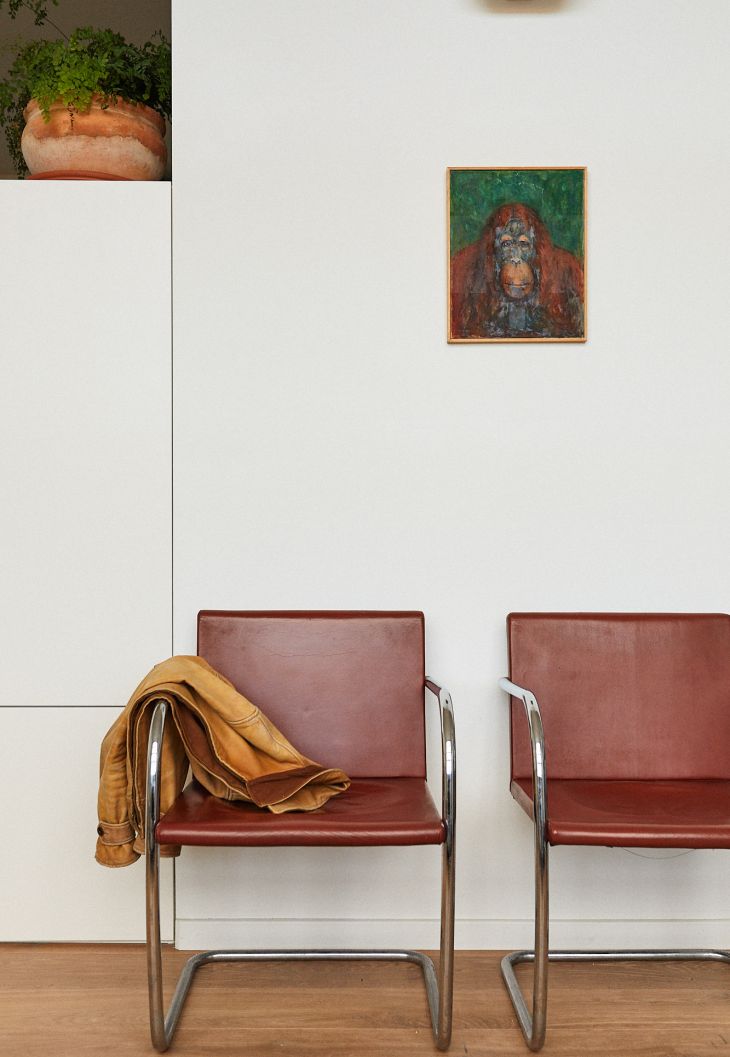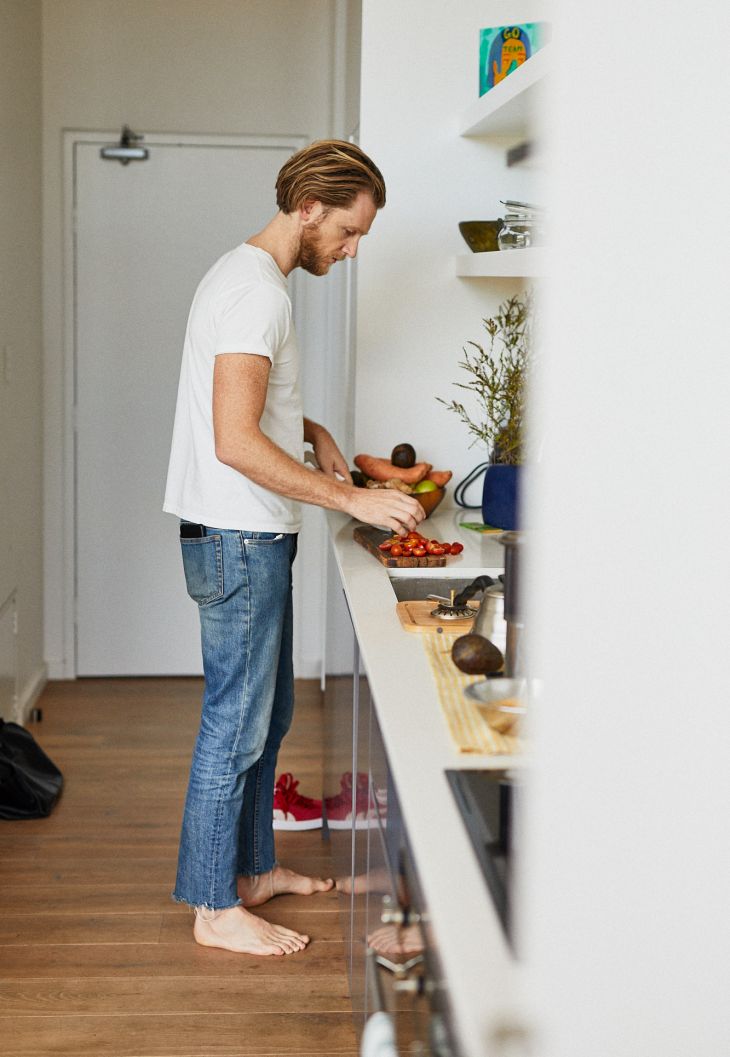 Tell us about the building you live in, who you live with and what you drew you to live here.
I live in a big old warehouse in Darlinghurst in Sydney, it's basically a big cube sitting next to Rushcutters Bay. The space itself is an open, airy spot that doubles as a natural light studio thanks to the wall of windows. I love the view here, it's expansive. It's also such a unique view for Sydney, looking up over the hills of Paddington's terrace houses arranged in shapes to inhabit the strange topography. I live here by myself with a regular house guest. That guest is lil Yazzy, she's also the GM of Gentleman's Brand Co. The space is moulded just as much by her as it is by me. She's added the touches that make the rooms spaces that you really want to be in. I was drawn here because of both the light and the kitchen - give me bright light and good food and I'm happy. I think what Yaz loves about the space is the cosiness, candles, flowers, plants and a space for us to prepare delicious things. We love creating spaces that feel like they should be lived in. I find it strange when people live in beautiful but cold and sterile environments... I can appreciate the beauty, I even like to be in those spaces from time to time, but I think Yaz and I both like to live in rooms that feel hugs and not like galleries. It's spaces like these that you look forward to coming back to. Yaz and I both need to get out, be a part of the world, find newness, see more, do more, learn more... but it's also such a thing to have a spot to come back to a spot that feels like home.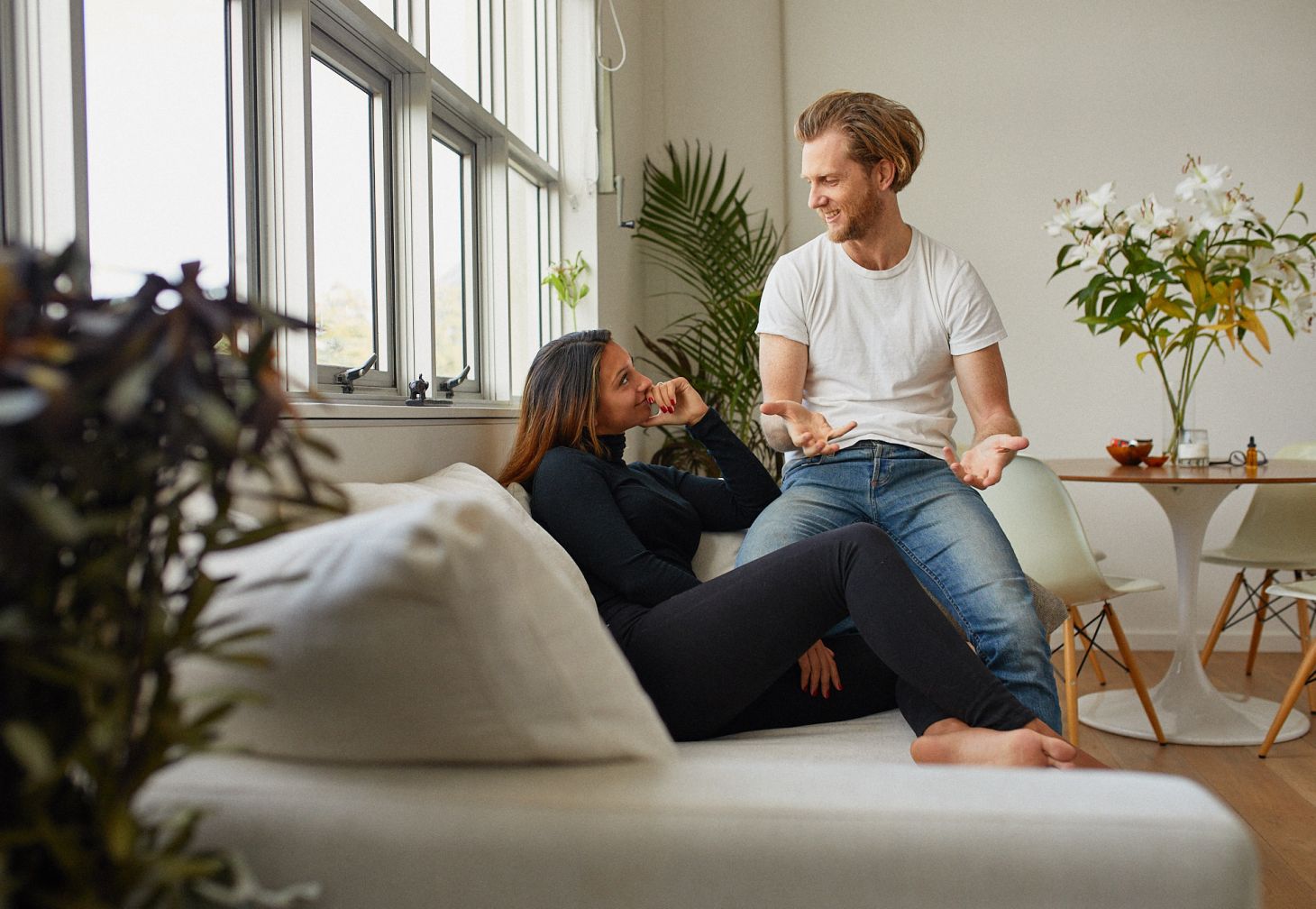 Yaz and I both like to live in rooms that feel hugs and not like galleries.
How do you choose to spend your moments of solitude?
Moments of solitude are spent finding the places around Sydney that other people don't find. Somewhere beautiful, a view that looks out over something big and vast, with something delicious, something warm, not a great deal of sound, but a bunch of soul. We find bays, cliffs, rocks to sit on, ropes to climb down, spots where we can watch the sky change colour in the evening, we go to places we shouldn't, walk further than most people would. It's fun, we put a little effort in and end up seeing things and witnessing moments that other people don't. There is something soulful in that, I love the idea that in a city of nearly 5m people you can find spots where no one is, see things that no one else does. I think with that idea we will always find great things, no matter what city we are in, no matter how old we are.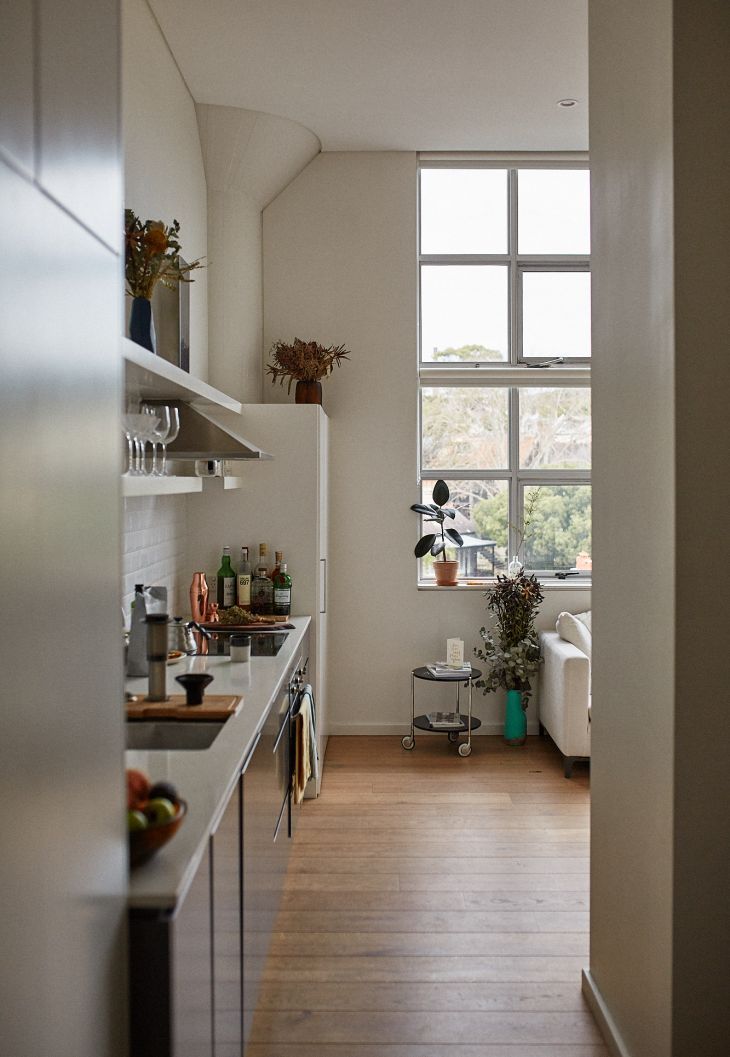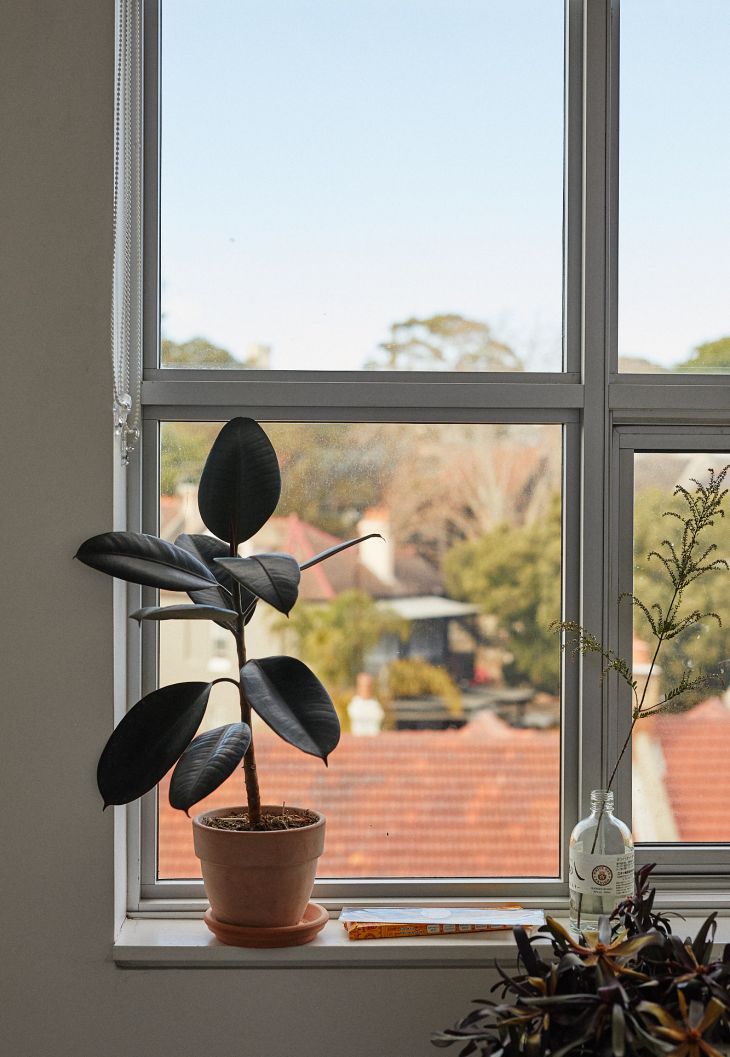 Tell us about your own grooming routine.
I'm pretty chill with my grooming routine. I use Gentleman's exclusively, a little Scrub, a little Face Wash to keep clean and the Face Oil combined with the Serum to keep hydrated. Those two products together feel incredible on the skin. As far as hair goes, I get it cut at Sterling Barber, Tony has been cutting my hair for the better part of a decade and I use his Powder Paste to keep everything tight.
Yaz and I get facials every now and then too, it's around the corner and sometimes you gotta go to that extra level to take care of yourself.
Your products are a response to Australia's harsh elements, so it makes sense to use ingredients from its landscape to help combat its effects. Tell us about your current favourite ingredient for those living in Australia.
My favourite ingredient right now is the Kakadu Plum. It's native Australian flora, wild harvested. I know it sounds kinda like a bit of spin but it's the 'wild harvested' thing that makes Australian flora uniquely potent. We don't eat Australian plants, at least in the way we eat European veggies. This means that Australian plants aren't cultivated! When a plant is cultivated and bred to serve a population it's bred for maximum yield, not for nutrient density. There are a bunch of native Australian plants that are among the most nutrient dense in the world. They are exotic to the rest of the world, but they are in our backyard – thanks Oz!
The Kakadu Plum is one of the world's richest sources of Vitamin C, some leading researchers believe it to be the richest. Which is incredible for your skin. We use it in a few of our products.
The Kakadu Plum is one of the world's richest sources of Vitamin C, some leading researchers believe it to be the richest.

We love the orangutan painting sitting above the leather chairs in your apartment. Tell us how you two met.

 

We love him too! He came to us from my Dad. He is something of an art collector, getting deep into art history, provenance and all the things that a collector/investor would be interested in. I like this guy because I like him. Simple. I was walking through my Dad's collection one day and I loved him, so my dad took it off the wall and gave it to me… thanks big dog!

I love it when artworks mean something to the individual beyond the provenance, fame of the artist etc. One of my favourite photography exhibitions was a collection of photographs at the Art Gallery of NSW, the collection was donated when the collector passed. It was just photographs he liked. It made for such an interesting collection, instead of understanding an artist or a time period or a style, you started to get a sense of who the collector was. He was playful and weird, I love that. So, the orangutan is there because we love him!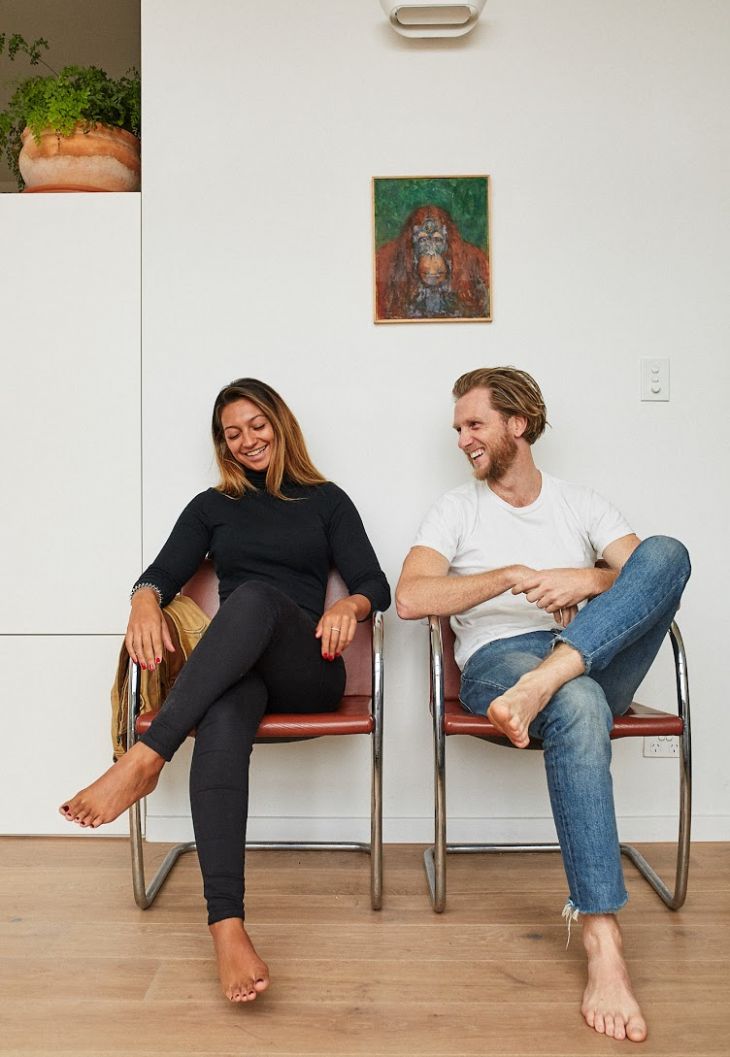 Your house is filled with blooms and botanicals. What plants do you have around the house?
A house ain't a home without green, flowers and interesting plants.
For starters, there are always lilies on the table (Thanks Yazzy). They are so beautiful. There are always BIG green leaves that we snip from public parks we sneak around at night, it's great having high ceilings because we can have BIG leaves and they fit so well.
We have a Maiden Fern, doing its thing. A Bangalow Palm growing up and out. Some dried natives and the other vases are filled with whatever is beautiful and in season. People are always commenting on the smell of the apartment because of all the incredible flowers in the space.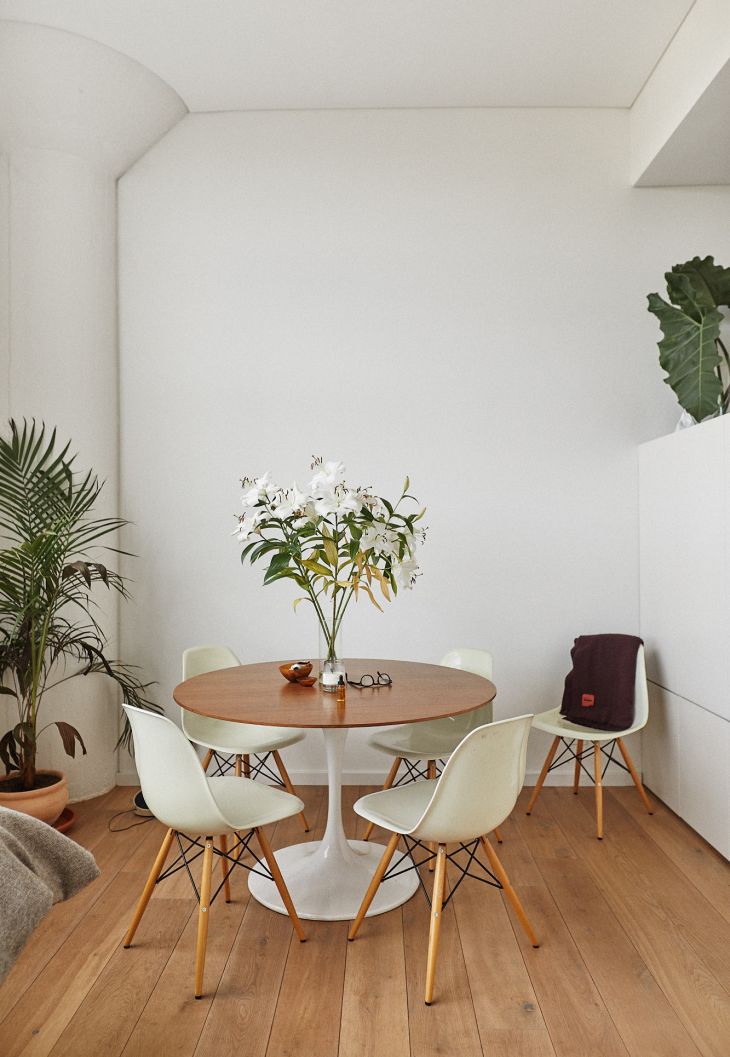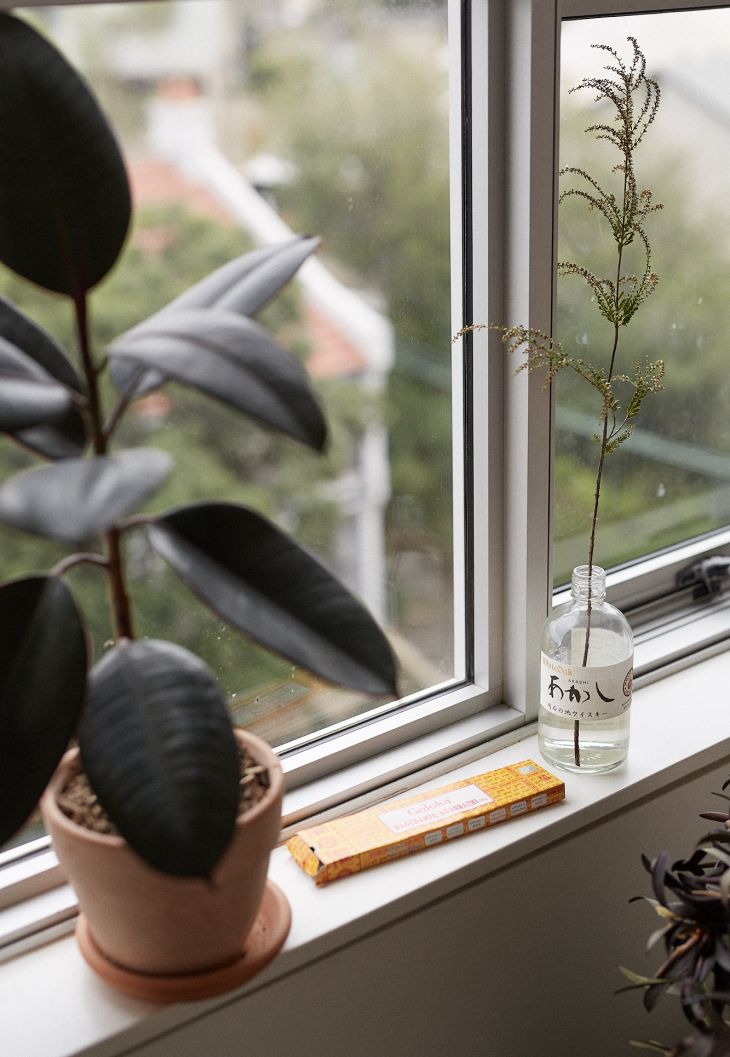 How do you research the properties and ingredients that go into your products, and what has surprised you in your findings?
We work with formulators to develop products that are effective. The research is immense as we are dedicated to creating products that work. Smoke and mirrors products are the devil so we work hard to create a series of products that work individually and together.
We are constantly surprised by the efficacy of natural ingredients, everything that's good comes from the Earth. You just have to look hard enough. Incredible discoveries are there to be made.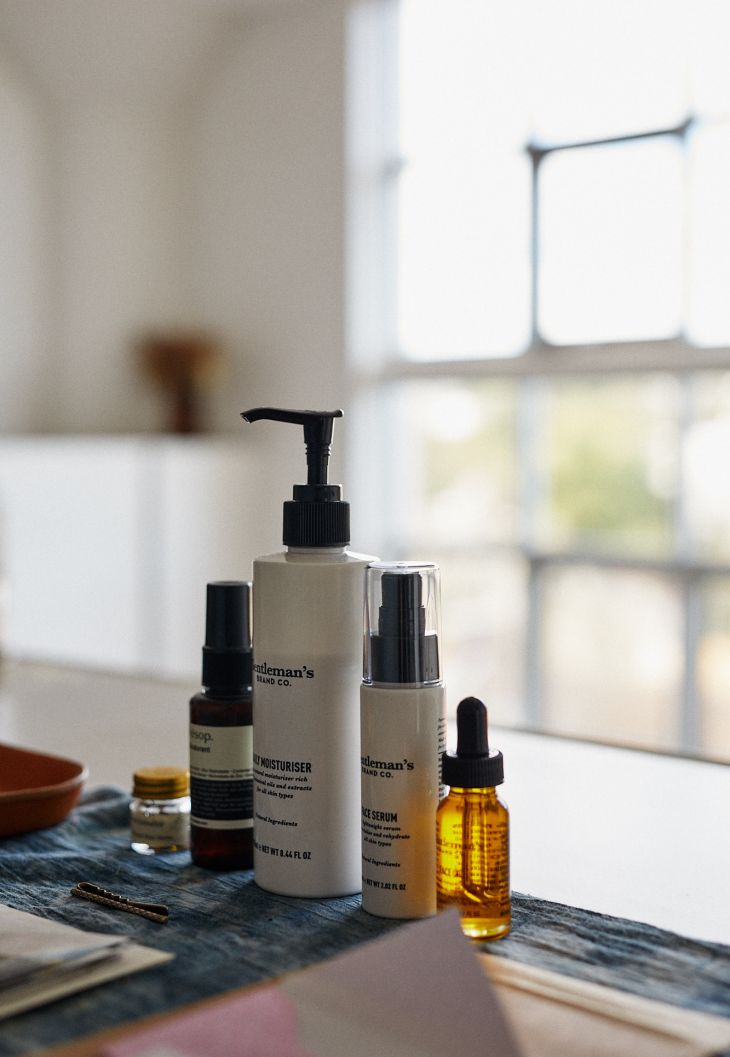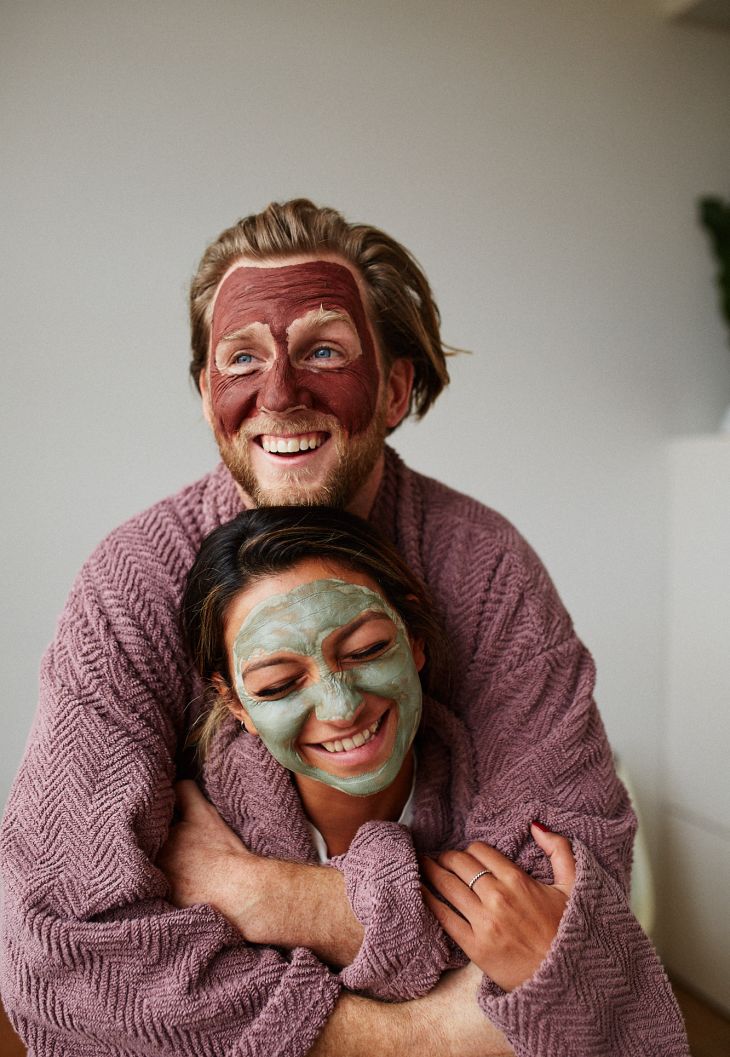 Tell us a good winter evening cocktail recipe.
I love a Boulevardier on a winter's evening. It's simple, delicious and sets you right with a lil buzz. Process as follows:
30mL good quality bourbon
30mL Campari
30mL Sweet Vermouth (I like Antica Formula).
Garnish with a Maraschino Cherry
Take a heavy whiskey glass and fill it with ice.
Take your mixing glass, fill with ice.
Pour in 30mL of each liquor into your mixing glass.
Stir until the liquid is cold and there is a (subtle) visible change to the liquid.
Empty your glass and drop in a large cube. Pour the liquid through a strainer into your glass. Take a toothpick, skewer 1 cherry and place in the glass.
You are ready to sip your Boulevardier. It's a quick one too! A couple of minutes and you are good to go.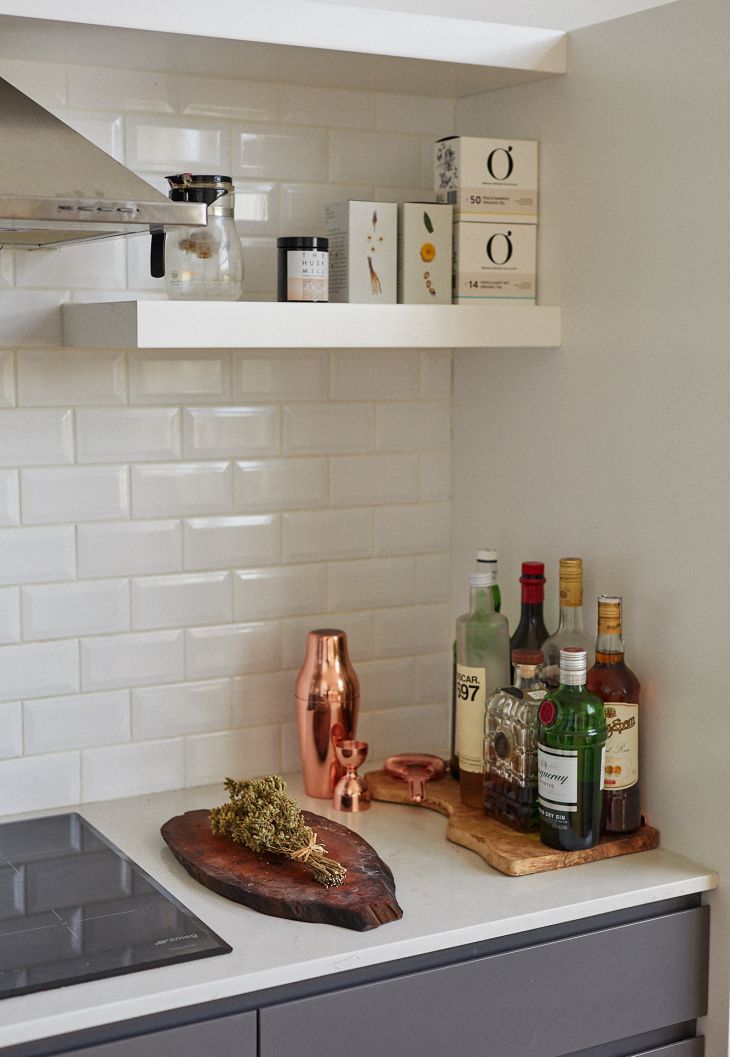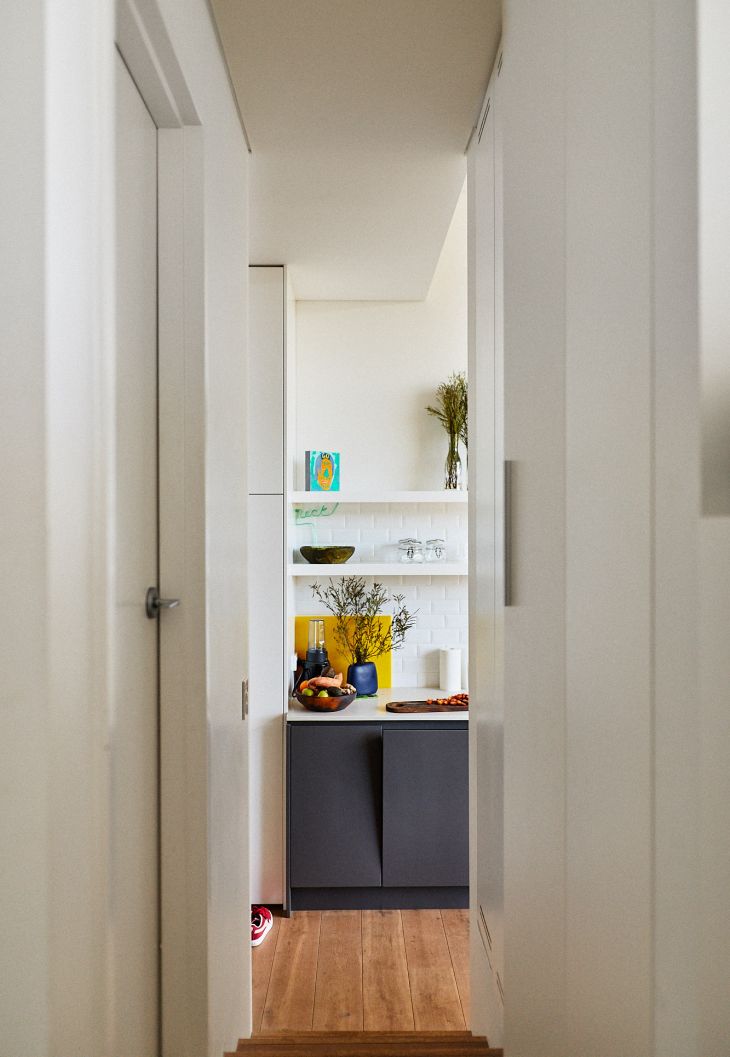 What's your neighbourhood's best kept secret?
Best kept secret… do they exist in Darlinghurst? Ok, they do… hiding in plain sight is breakfasts at Zinc in Potts Point. Everyone is always going to Yellow or Fratelli but Yaz and I think Zinc is underrated. Their mince on toast with a poached egg is ridiculous and their porridge is the truth, rich and creamy like a rice pudding. Ooooh baby. A table in the sun on a Sunday morning is what you want.
A table in the sun on a Sunday morning is what you want.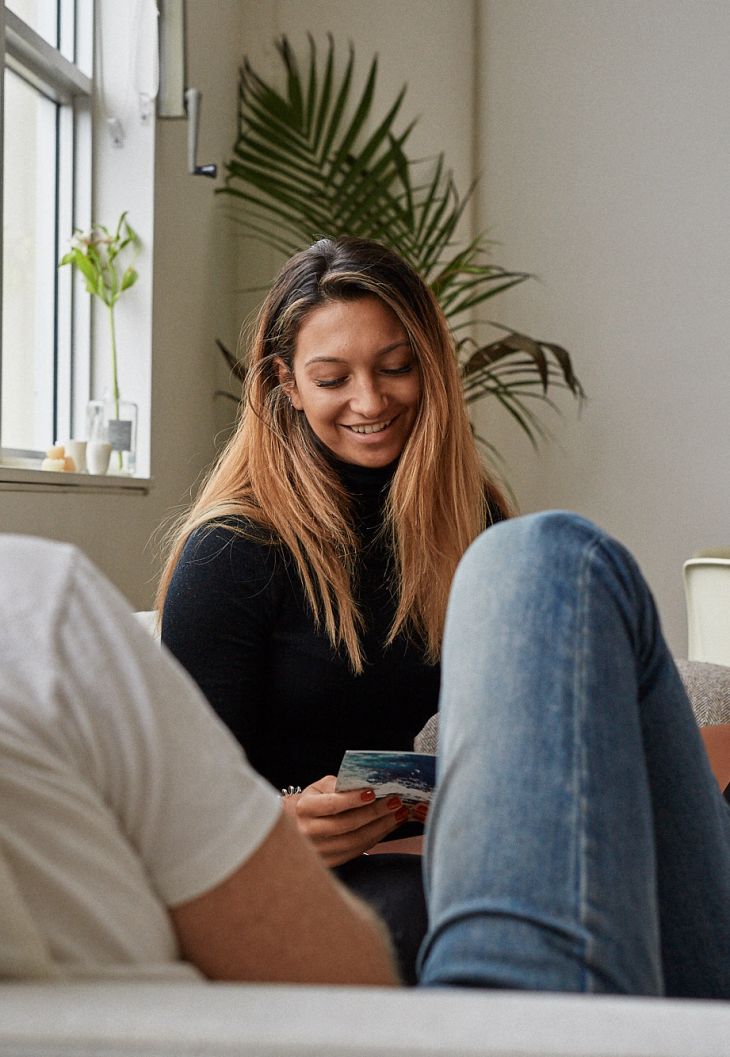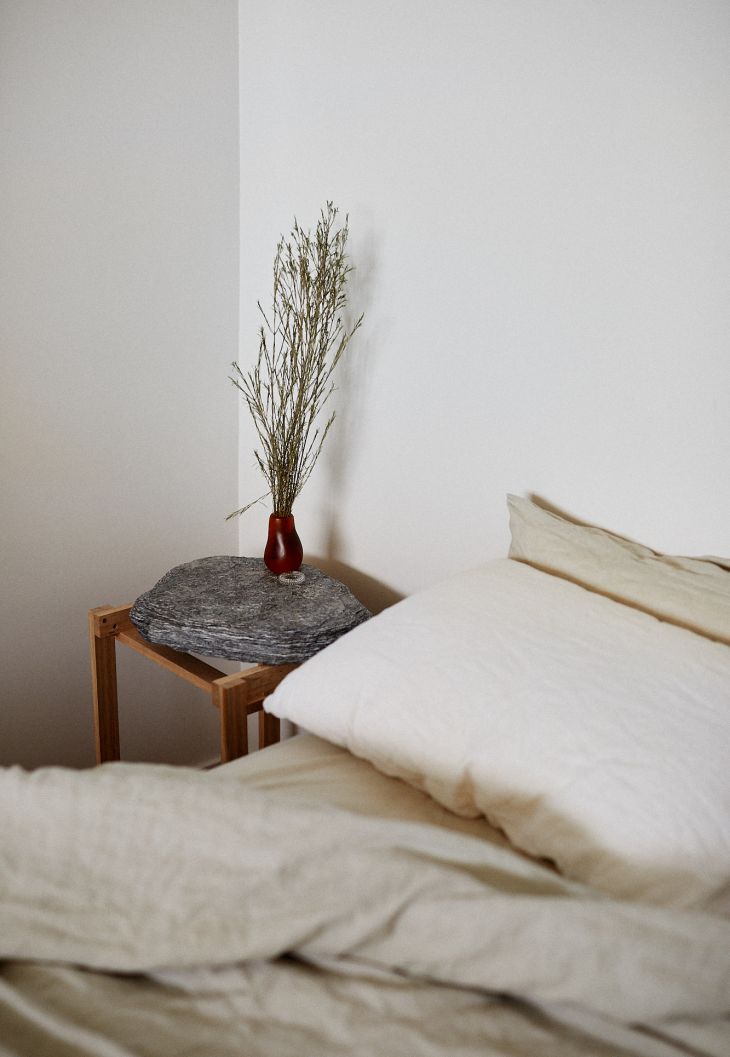 Featured above: IN BED linen duvet & sheet set in Dove Grey
What is your morning routine?
Morning routine is pretty locked down. We wake up with the light, you can't really block the light out with those windows but we like it like that. It's the perfect way to wake up, bright light streaming in.
I wake up fast, Yaz takes a minute to really come into the world haha. So I get up and run up the road to Organic Bread Bar where they just have to look at me to know what I'm there for. A Cap with 1 sugar and a Latte. I roll back to the crib, climb back into bed and we sip coffee, listen to something like Noname or Anderson Paak and chat about good things coming in the day. Then I'm up making breakfast or we are heading out to any number of cafes in the area. We try to make breakfast more often, keep it healthy. Usually American style scrambled eggs, ripe tomatoes in olive oil with salt and pepper, mushrooms sautéed in a little grass-fed butter and half an Avocado usually does it.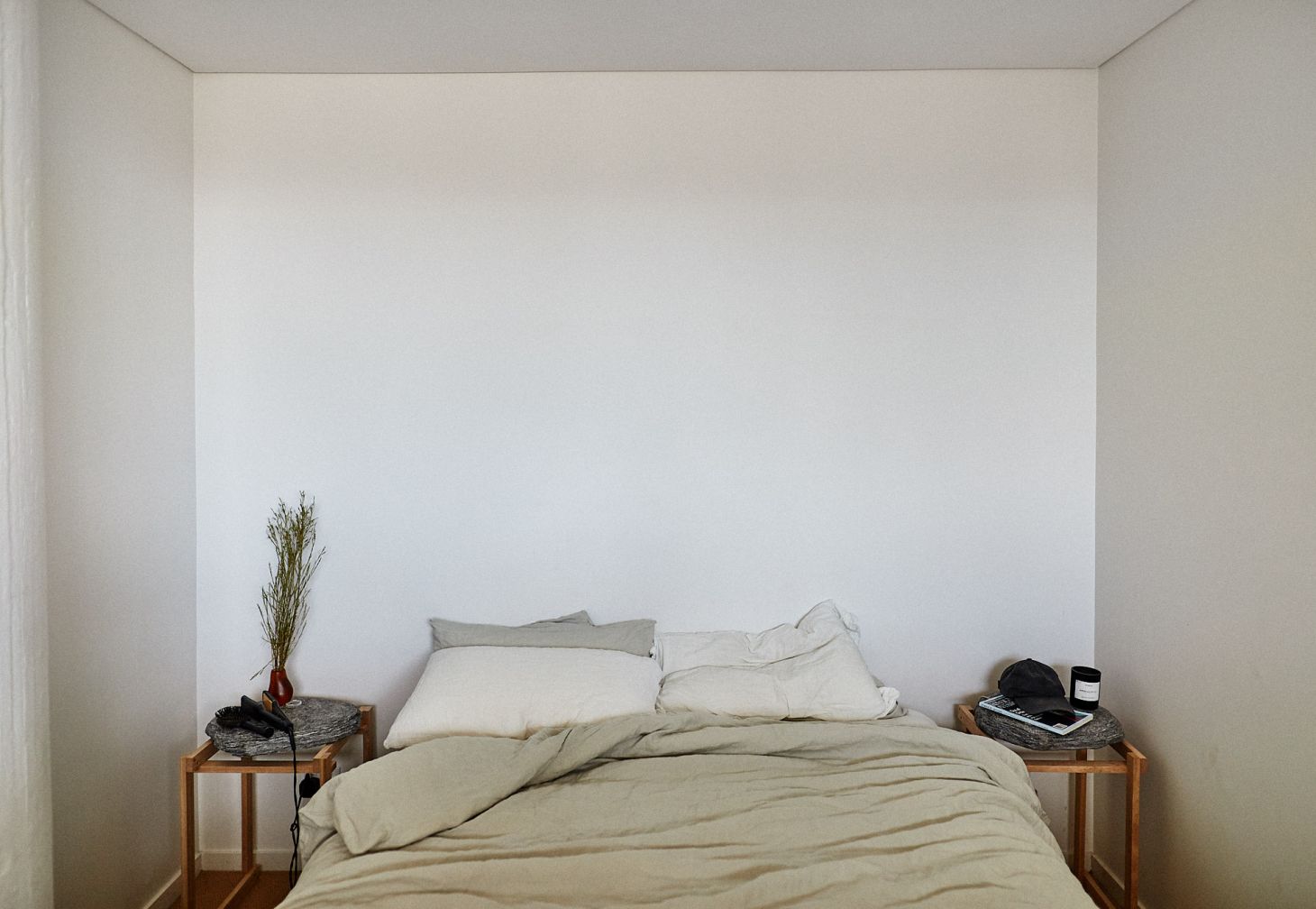 Above: 100% Linen Duvet in Dove Grey, Pillowslips in White.
What is your bedtime ritual?
Bedtime ritual involves a wash of the face, a lick of Face Oil, a clean of the teeth and winding down by candlelight under the covers, I'll often do a little drawing on Yazzy's back as we slide off to sleep.
See more from Nick here