Mikael Kennedy, Los Angeles
After spending a decade in New York, Mikael Kennedy and his wife Melaena feel at home here, tucked away in the quiet hills behind Los Angeles. Mikael is a photographer and more recently, turned his vintage rug obsession into a business while Melaena spends her days finishing up her album and teaching music to little ones. Mikael opens up about the ongoing process of pursuing one's creativity and his philosophy on how "nothing is ever truly finished".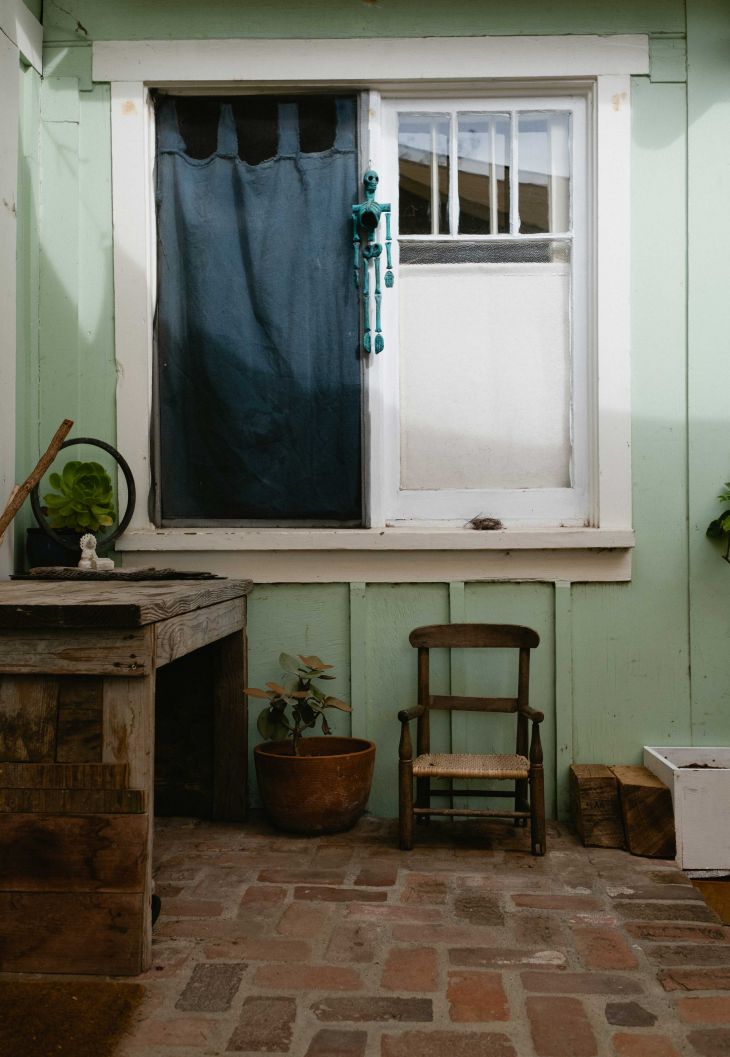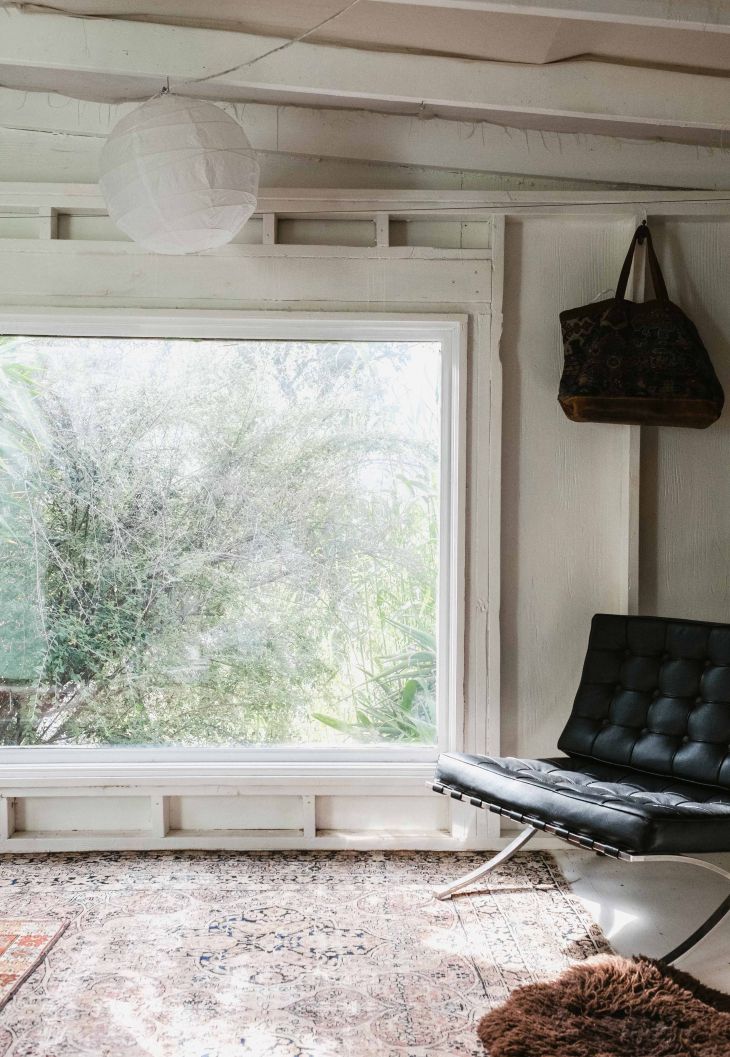 "I think what surprised me most was how at home I feel here. I'd spent a decade living in a place that I constantly felt the need to escape. Here I don't feel that, at all, ever. There are always places I want to go but no longer a place I feel the need to run from. The idea or concept of 'Home' has been integral to my artistic/photographic practices since before I even understood what I was doing. I feel at home here."
The idea or concept of 'Home' has been integral to my artistic/photographic practices since before I even understood what I was doing. I feel at home here.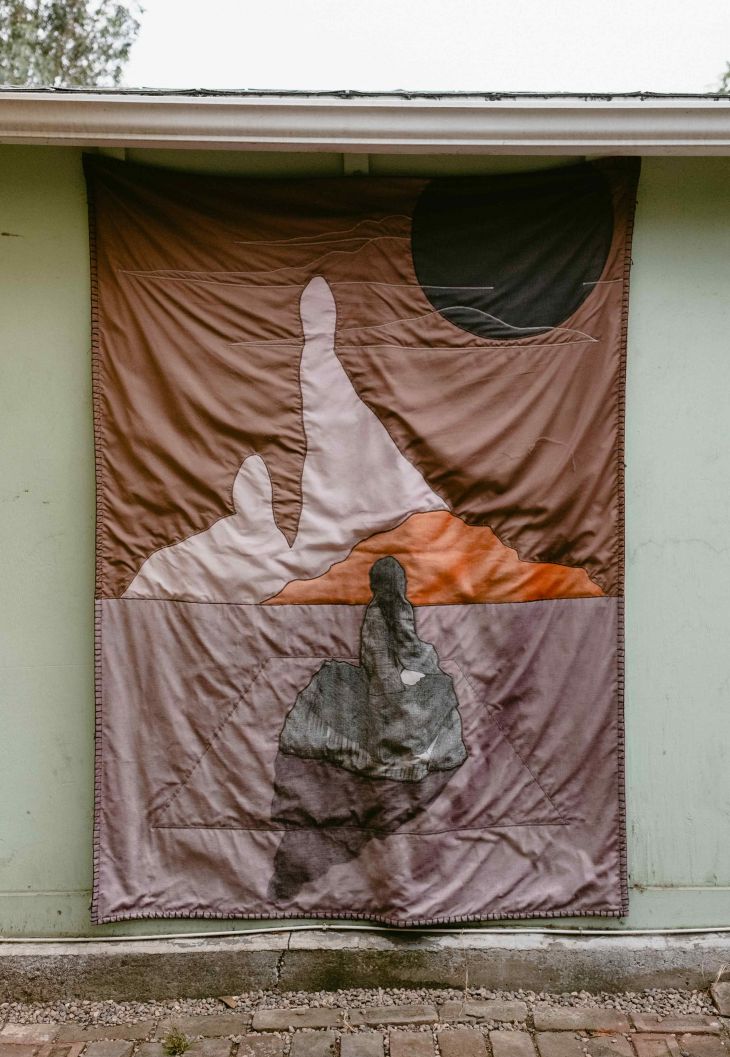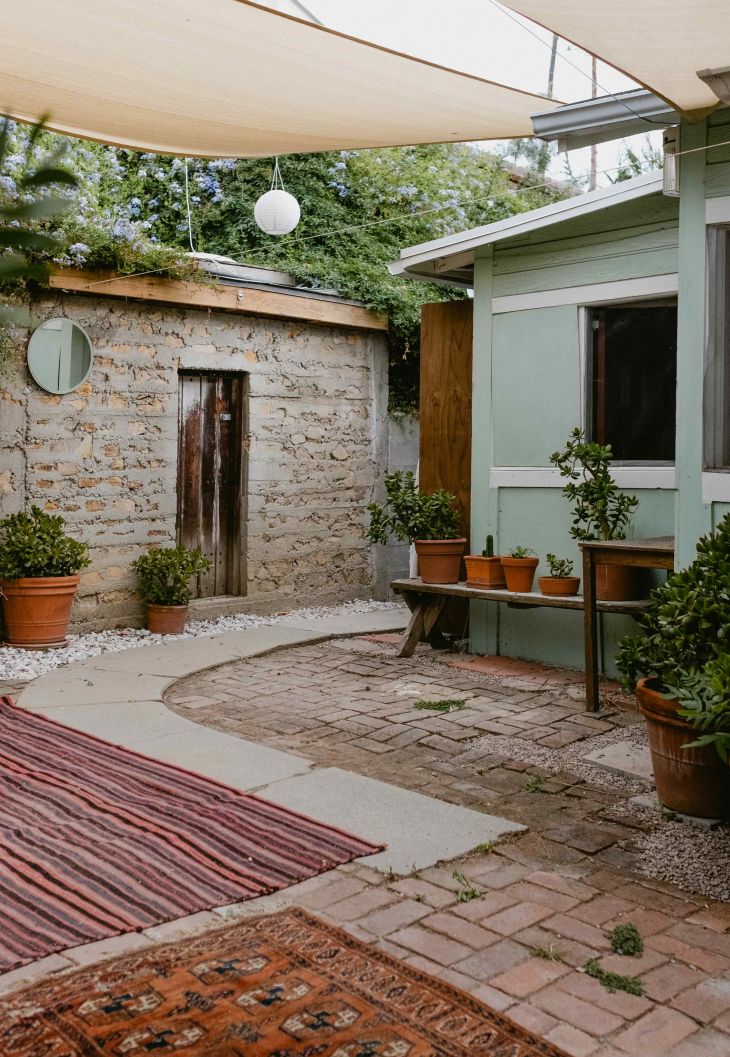 Mikael and Melaena's home is tucked away in the quiet San Rafael hills of LA's Glassell Park, with lush surrounding greenery while still being very much amongst the city.
"If I didn't constantly cut it back, the small jungle we live in would swallow this tiny little house. I love it."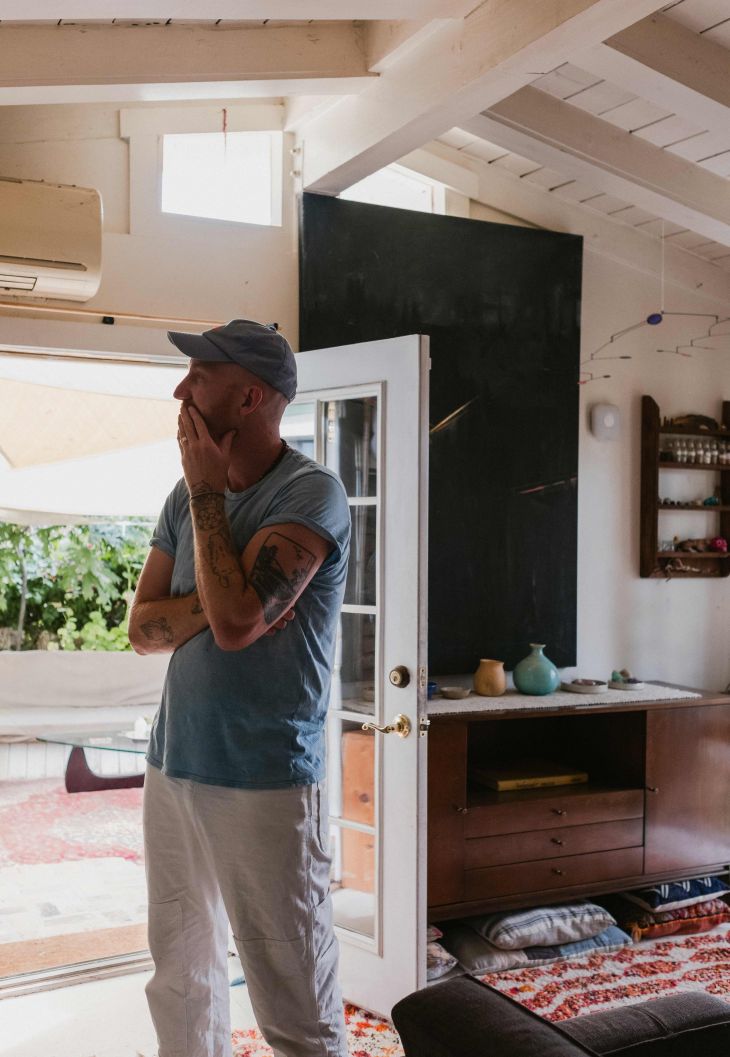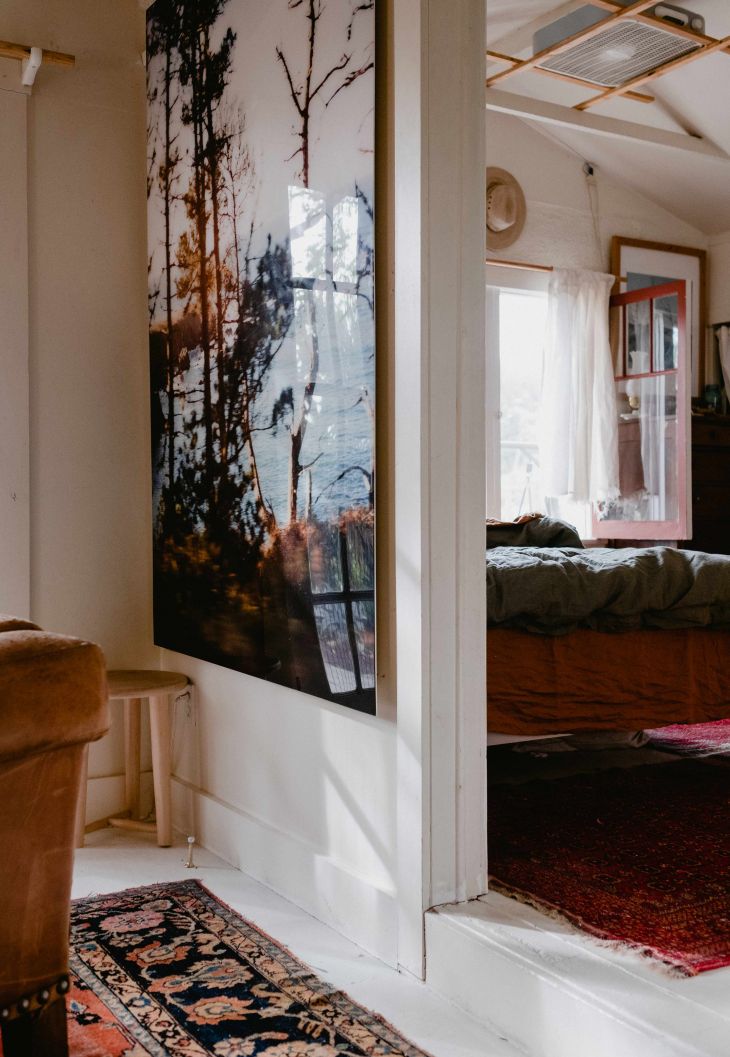 Mikael has built a handful of pieces for their home, usually with found or recycled resources at hand.
"The little bench/meditation table that sits in the studio I like a lot right now, I had some scraps left over from building a table in the house and this seemed to be the only thing I could build with it. All the furniture I build is out of necessity. We live in such a small space that certain pieces have to be exactly the right size or shape to make the most out of the space. Anytime I build a piece that "solves a problem" perfectly, or as perfect as possible, I am happy. The 'couches' outside are built out of trash wood I found on the property when we moved in, I love them for that fact."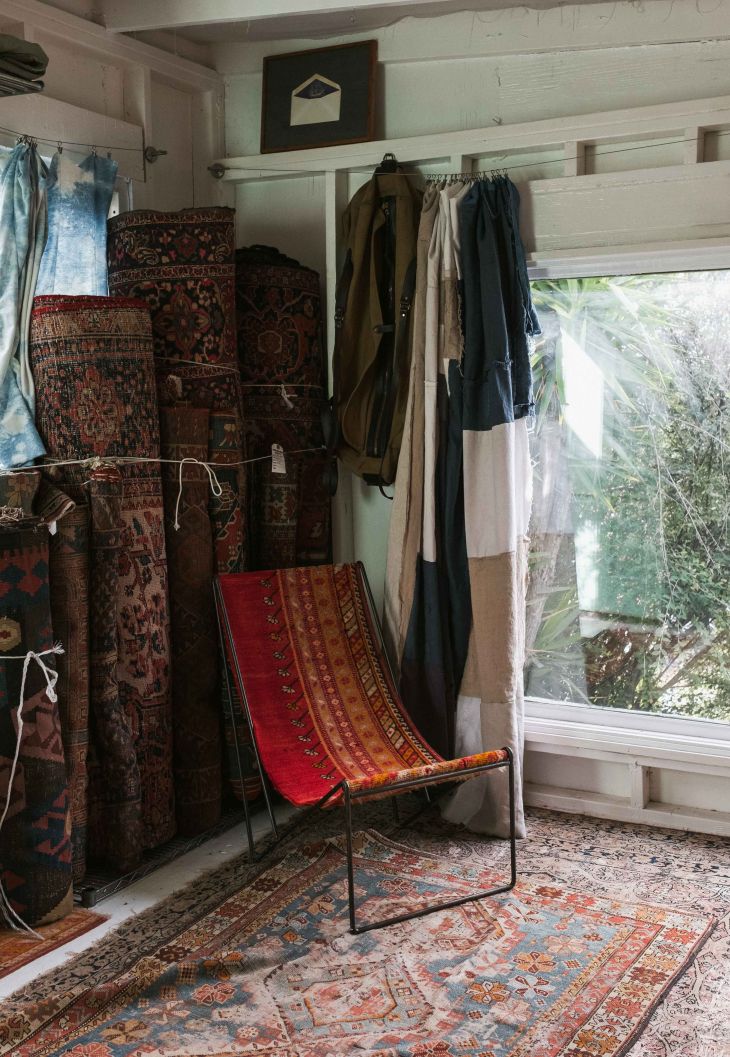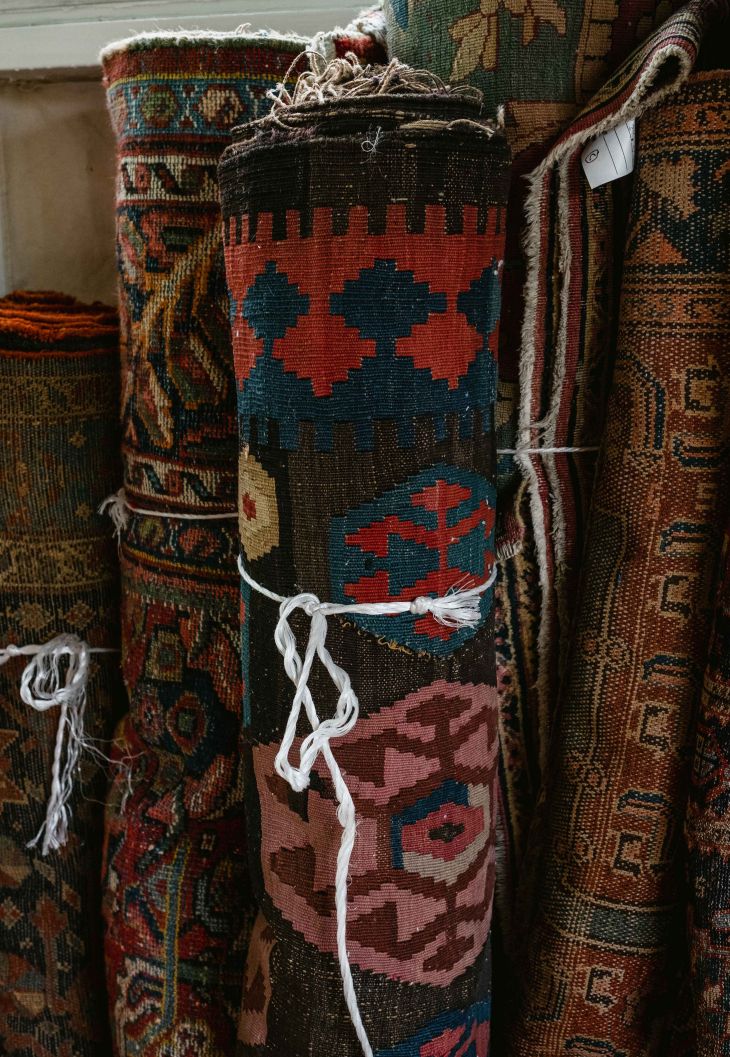 Mikael has unintentionally added "rug dealer" to his creative repertoire of jobs.
"Being a rug dealer was never part of the plan. I love everything about the rugs, the color and pattern, the history. The first rug I ever bought was a prayer rug from the 1890's that had hand and knee marks where someone had used it...that concept, the intention, first placed in the weaving of the piece and then the use of the piece; the rug just hummed, you could feel the energy in it. I loved that. My favorite part of dealing rugs? I can buy most anything I come across and figure out later if it's for me or if it's to sell. One of the first dealers I started collecting from laughed when I told her that. She said that's how most dealers get started, realizing they can somehow justify their insane addiction to buying these weird objects. The first [collaboration] one I did was with my friend, Rodrigo Nava, a sculptor living in Vermont, we had seen a few examples of similar pieces and decided we wanted to make our own version. He bent the frame and I found and installed the rug. The newest project is with Stephen Kenn out here in Los Angeles. We met when I first moved here and I've been a fan of his work for a long time. We were able to make a chair and a matching ottoman of a beautiful old kazak rug I had laying around, that one will be available soon, every piece is a one off."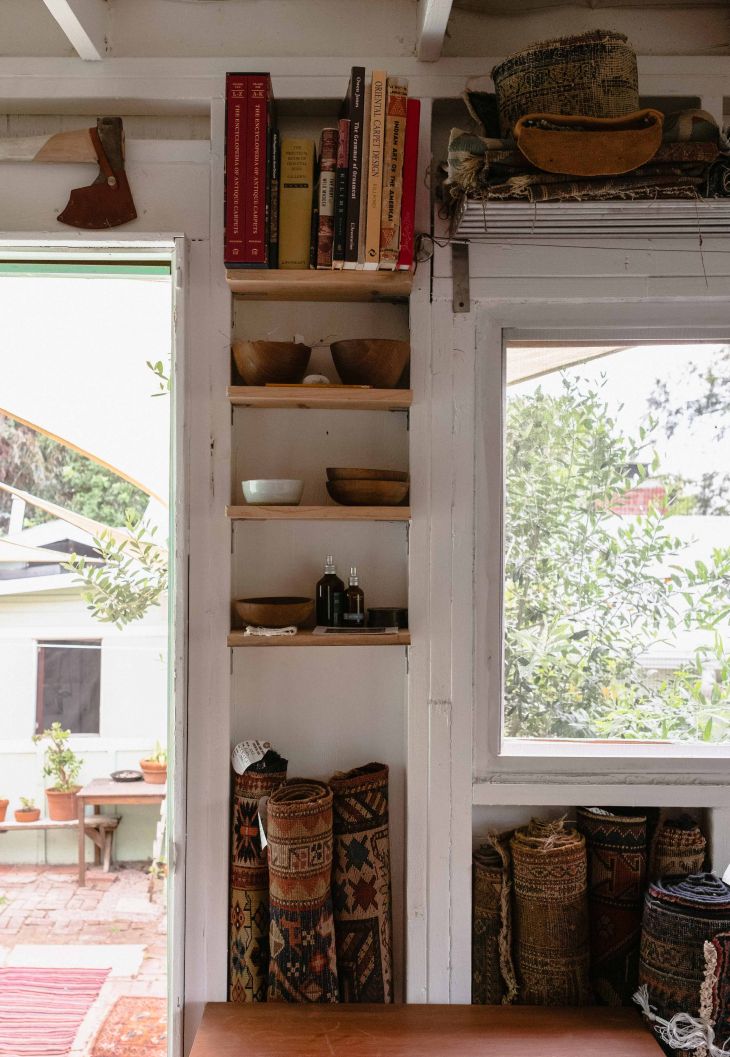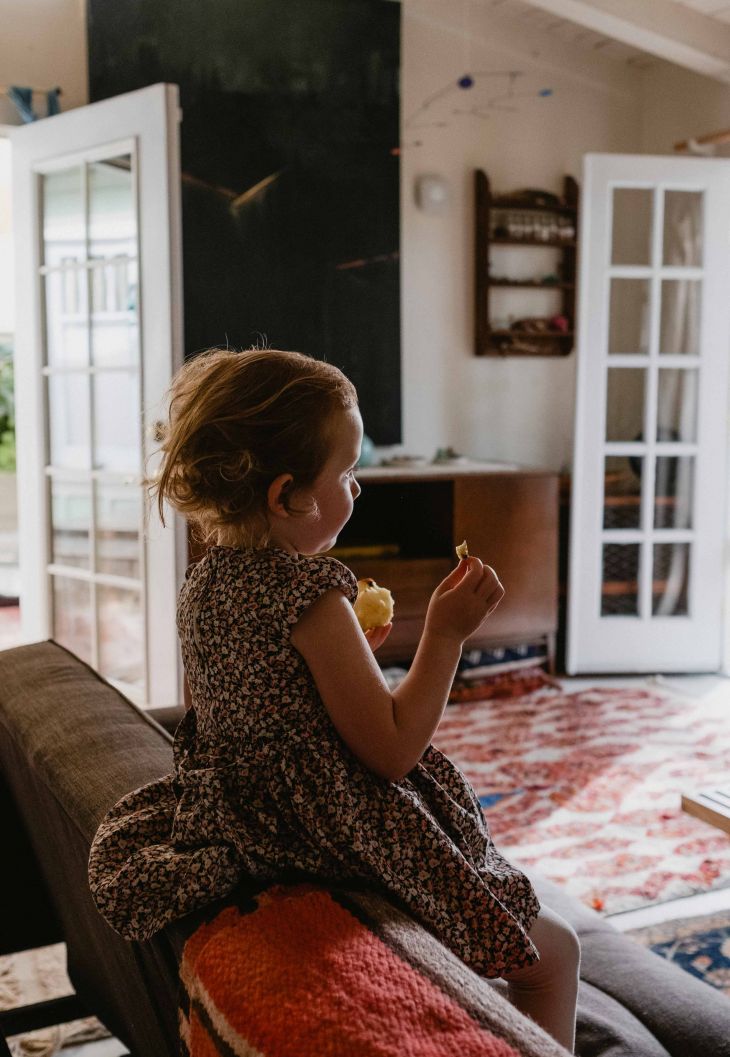 On space utilisation:
"This entire property/home is one big sculpture. Everything is a sculpture to me, or has the potential to be treated as such; your home, your car, your clothes, etc. Our lives should be that way, as rich and as beautiful as they can be. For a lot of my time in between photo edits, I spend wandering around looking at things, moving things in the house around, or on the property. It's an ongoing process but it's the most beautiful space I've ever lived in."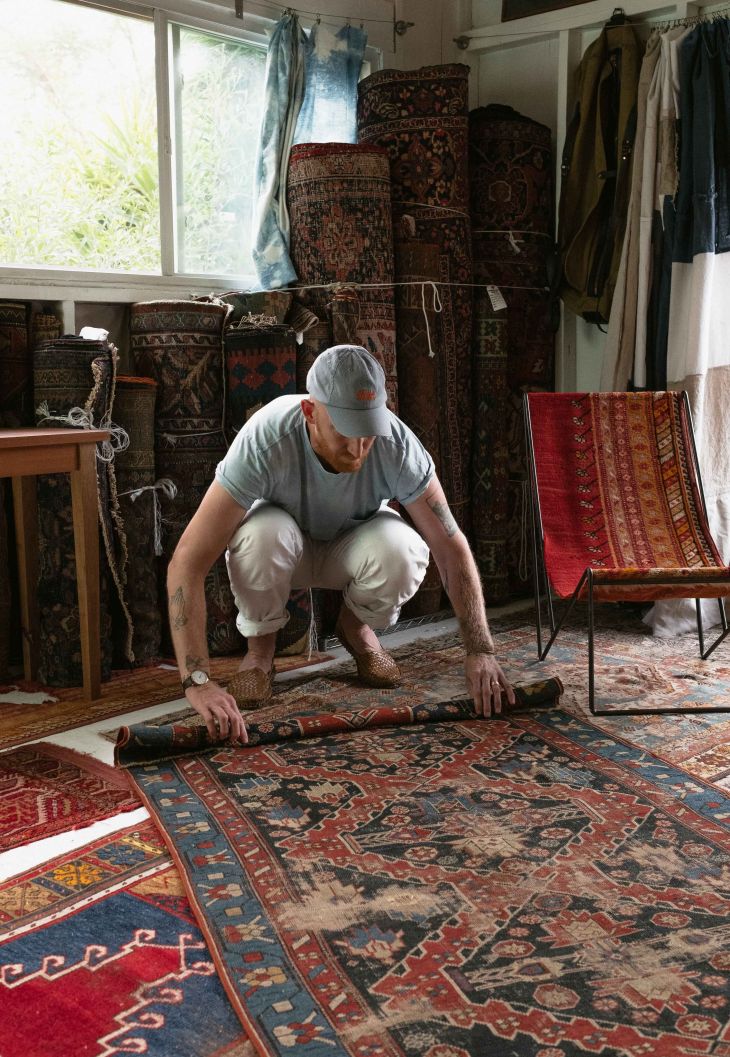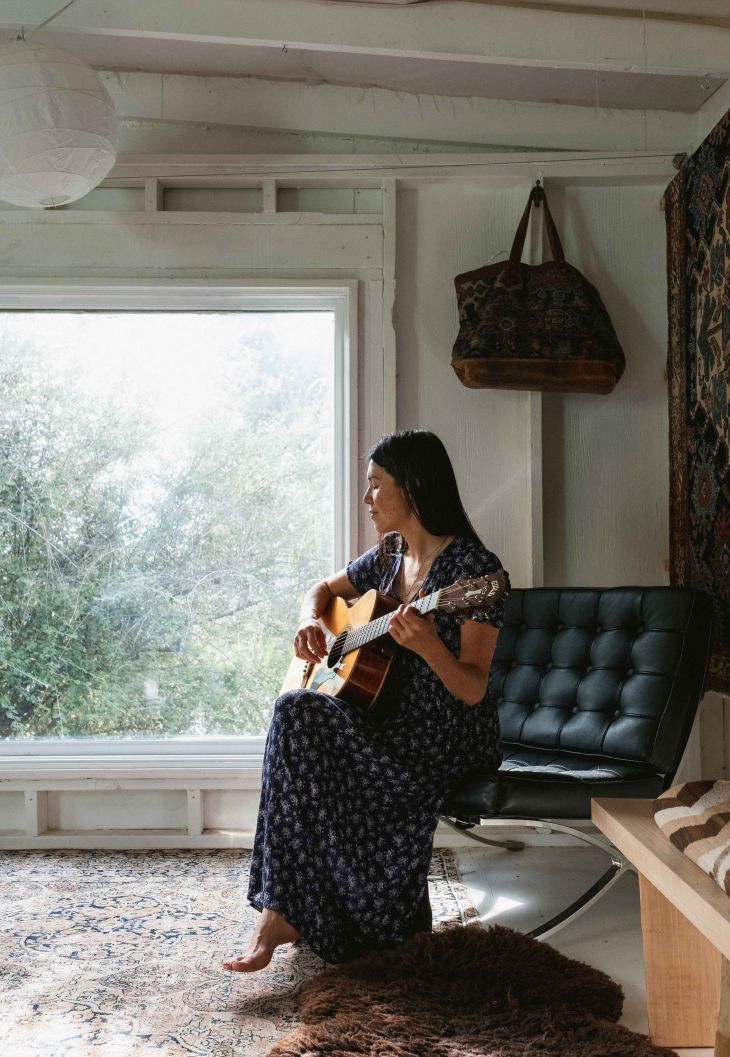 Planned on impulse, the hand-built studio space brought about another dimension for the couple's creativity.
"About a year ago I was working out of a large studio I was renting in the neighborhood, one day it seemed so unnecessary to me, so much of my photography is done outdoors and in the wild, while I was sitting in this huge room most of the time just to edit photos. I also stored my ever expanding rug collection in the space...anyway once that idea entered my mind it was impossible to shake. The raw industrial space I was in started to not only feel unnecessary to me but it started to feel cold compared to where I lived, surrounded by nature, birds and plants and my family. My daughter was 2 at the time and I didn't want to get up everyday and have to leave her as if I had a day job; that wasn't the point of being an artist, being self-employed."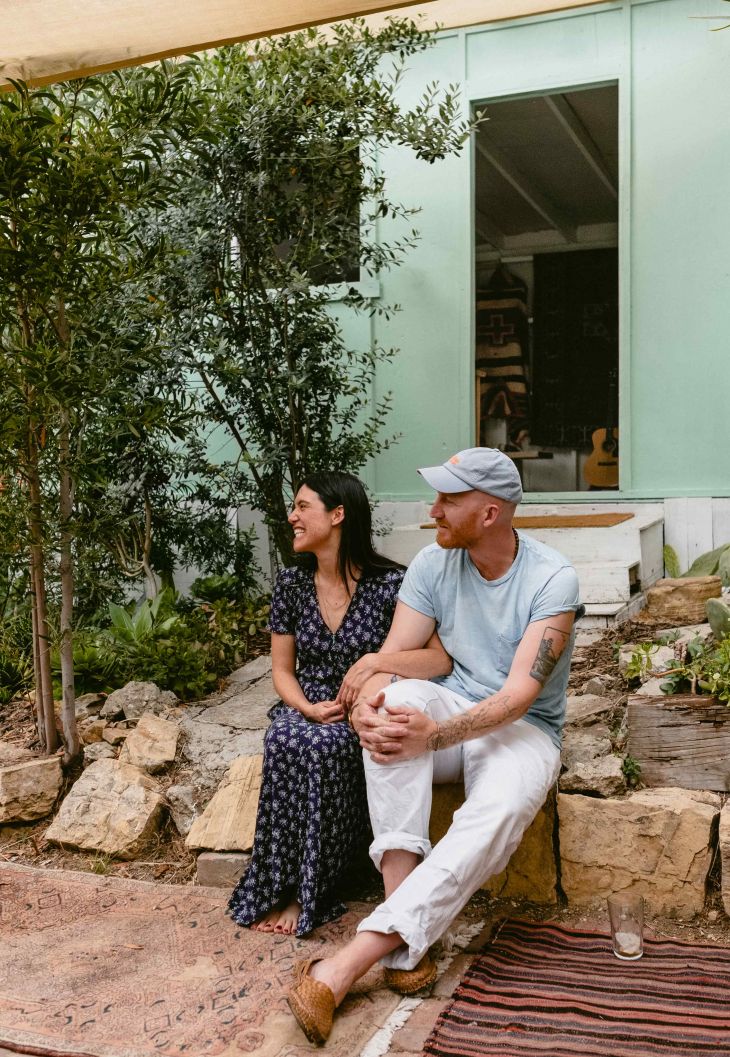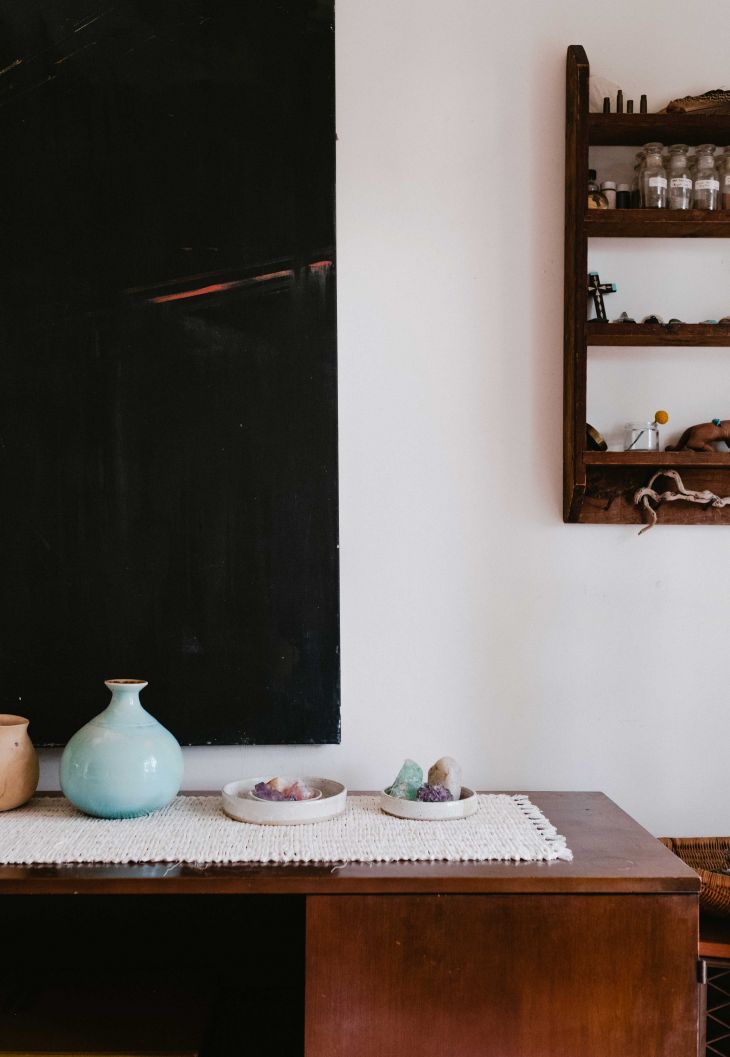 "There was a large empty corner on the property we'd been renting and I had always daydreamed about ways in which this piece of land could be better used. Our landlord is an old folk singer who lives in Costa Rica, she used to lead healing song workshops in the house and she had remarked that she always felt like the property wasn't being used to its full potential, giving me her blessing to build a small studio. The entire concept was based around just having one large window facing out into the "jungle" of plants. I sketched out a quick plan on a napkin and sent it to my friend who knew a little bit more about building things like this. His response was "yeah that's gonna fall down" and within an hour he'd sent me proper plans plus a list of what I'd need (thanks again Jaime!). One weekend I enlisted the help of a few friends and we built the whole thing in 2 days. We banged it out as fast as possible to get it up and semi functional so I could close my main studio space. Like all things I build or design, it has become a living process. I learn the quirks of the space and fix things, finish things up we didn't have time to do in that weekend, things like that. I love that nothing is ever finished. There are always little things to be done. Once it was built I realized how little I actually needed a physical space to work in so my wife took it over as her music studio and I use it as a showroom for the rugs when people want to come see the collection. Other than that, I'm not in there very often, it's Melaena's space now, I just get to decorate it."
I love that nothing is ever finished. There are always little things to be done.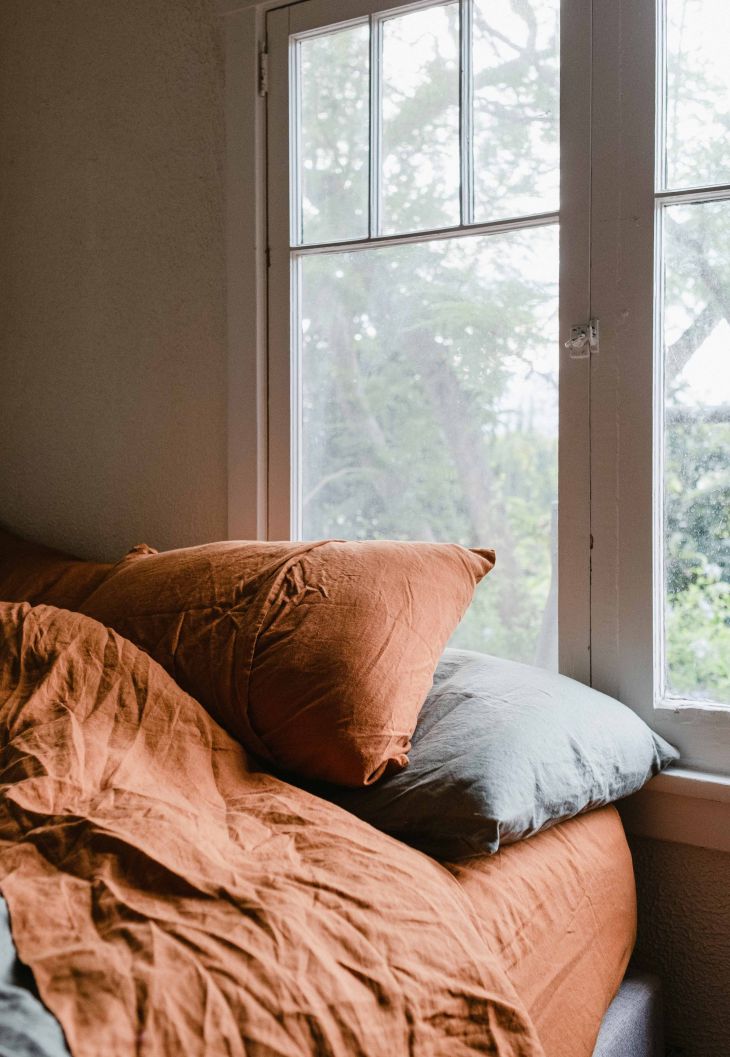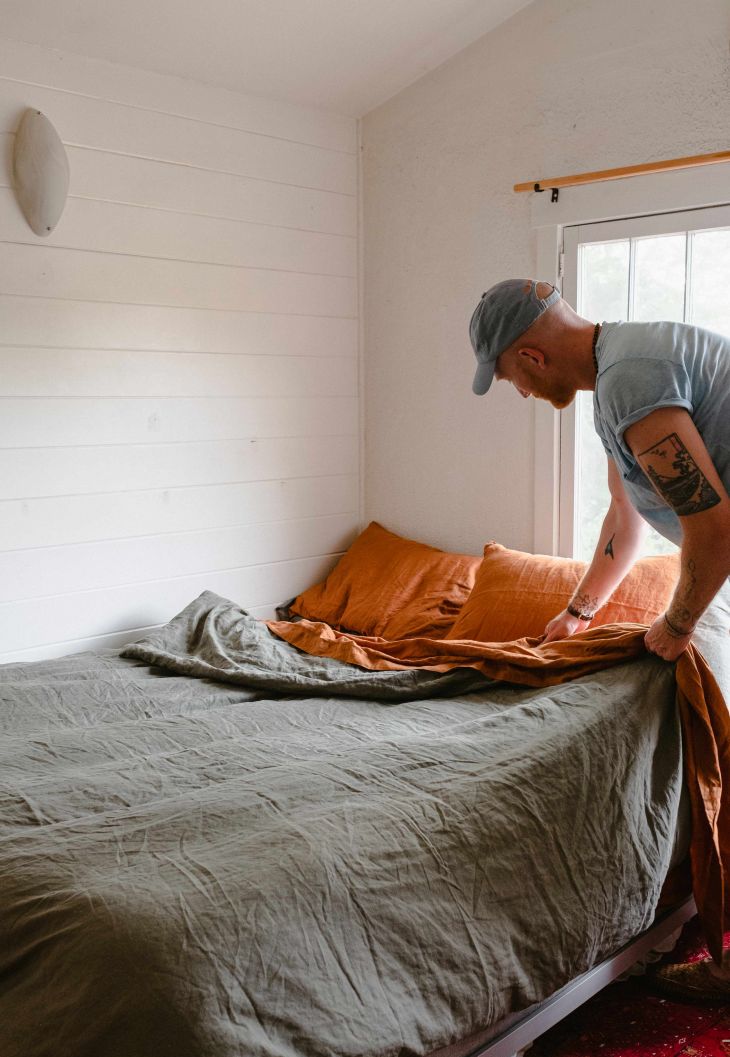 Moss and Tobacco linen by IN BED X Triibe.
On work and art:
"What I do doesn't really feel like work to me, I think Melaena would say the same about her music. I feel extremely lucky to be able to live off of my art in one form or another. I think anyone who can do any version of that should feel extremely lucky. Melaena and I are also pretty used to living and working in small spaces together, so much of our work in the last 10 years has been created in each other's presence that I don't think we really try to keep them separate."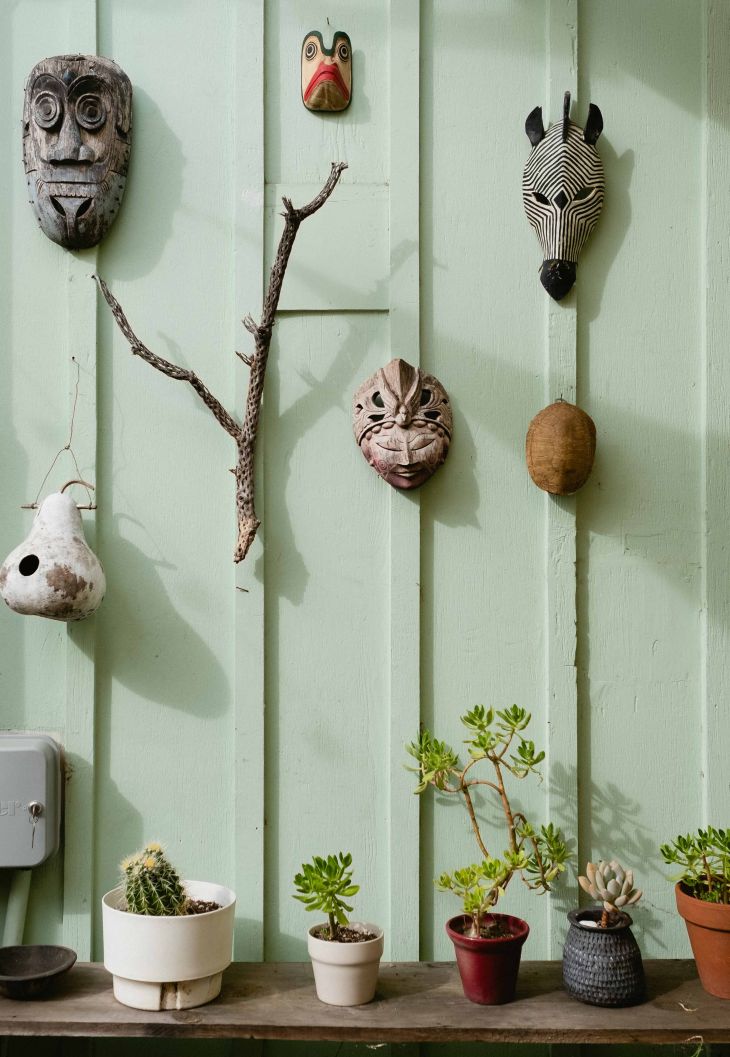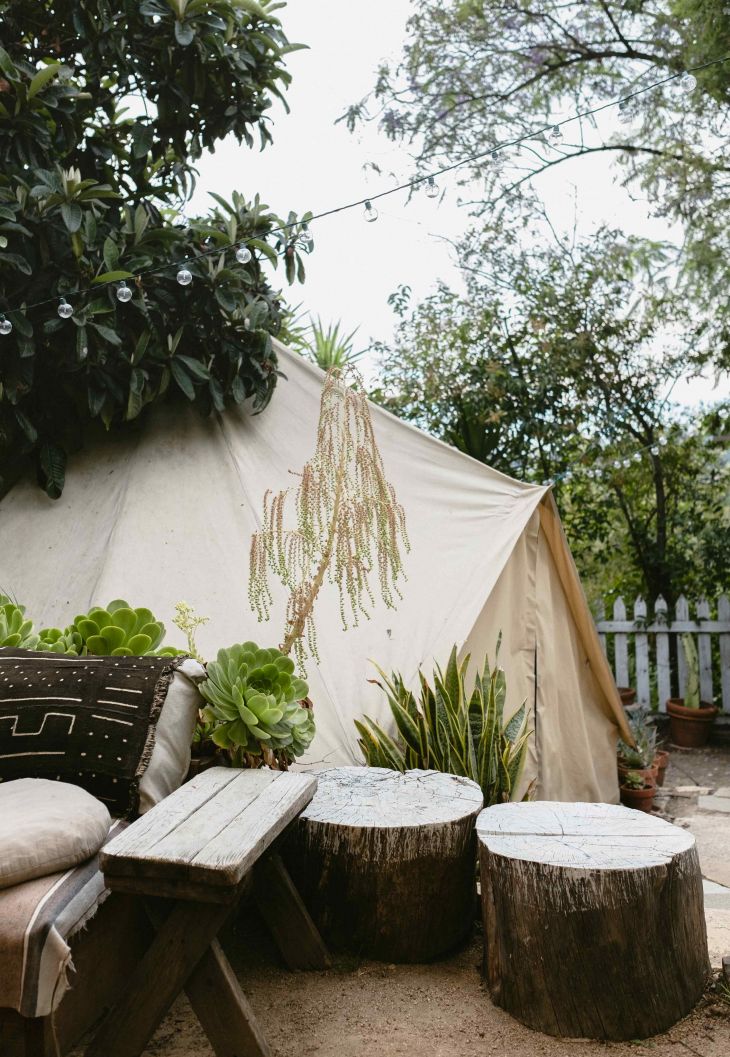 "A photographer friend of mine in NYC recently wrote something about how "there is no success, there is only the work". I actually don't know if he wrote that or if it was from someone else but I think about it often. To me, the ultimate goal is to be able to do anything we want artistically with no restrictions. I have a photo exhibit I'd love to get up right now but it's a fairly expensive process that I'm working with, so it's in a holding pattern until I can figure out how to fund it. I'd like to see no limits on our artistic pursuits, to be able to build what we want to build would feel like the ultimate success to me, the freedom to create and explore."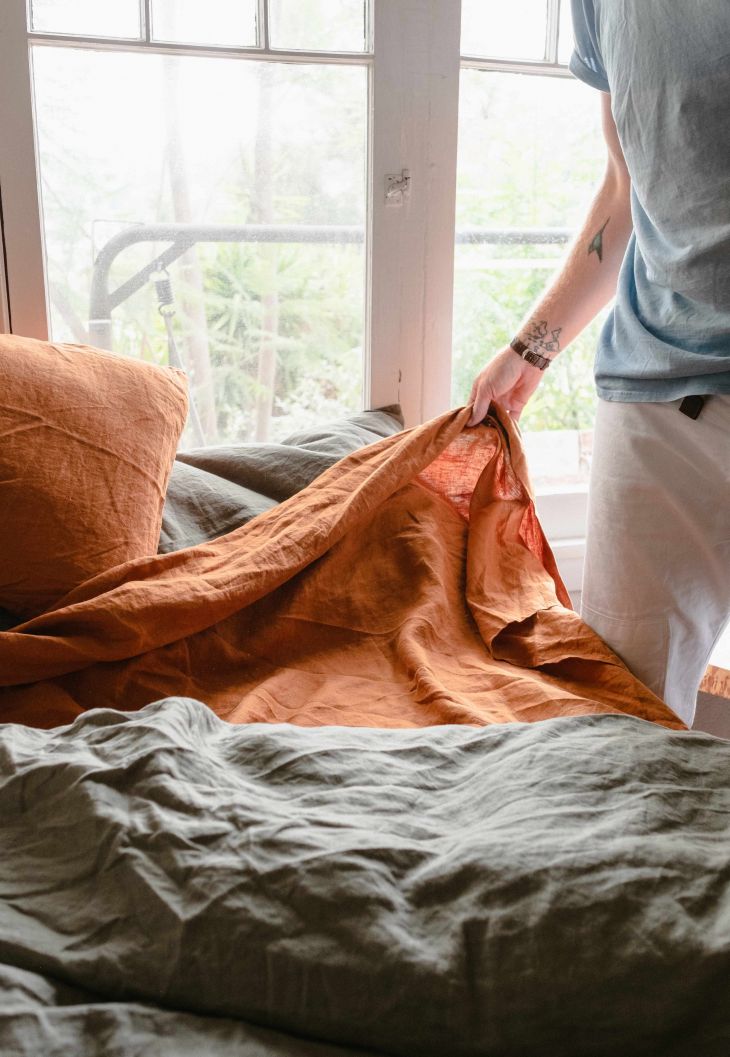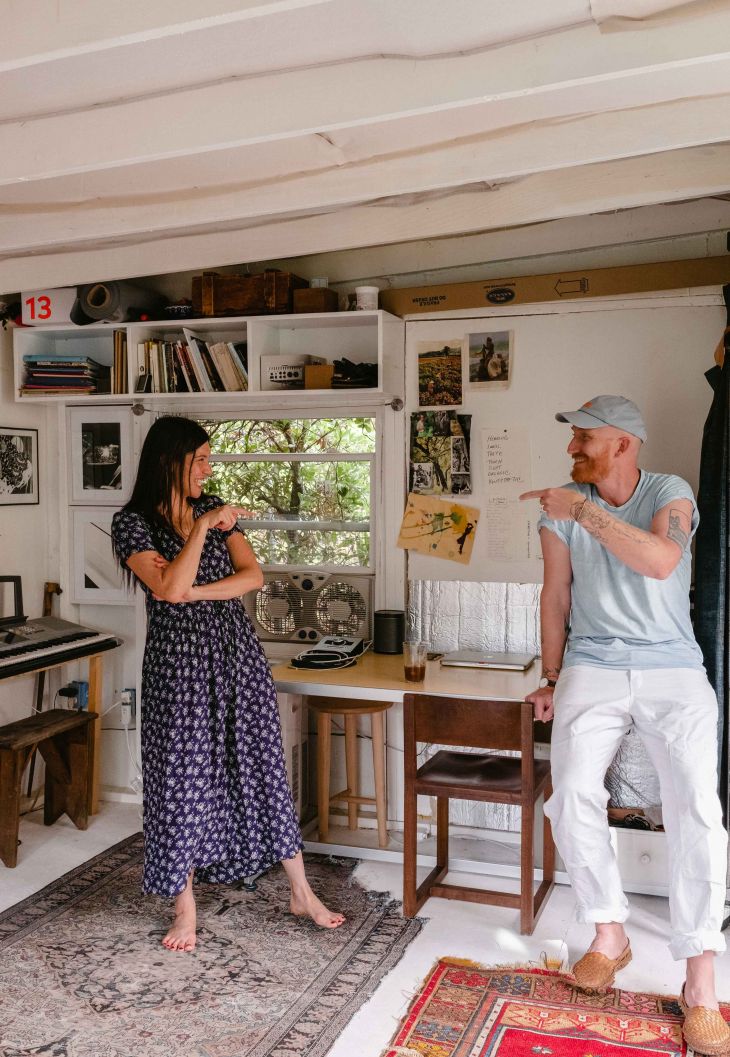 On what's next for the couple.
"Melaena is in the middle of working on her 4th album right now so a lot of priority is given to that process, I feel very content these days with the photo work I've done and am happy to just relax. I have an offer to publish my major body of work 'Passport to Trespass' into one big book (it was 11 books and 1500+/- Polaroids) but I haven't really felt ready to do that yet. I spent 15 years building this body of work, publishing and exhibiting it, I think I want a few more years to let it sit before I attempt to contextualize it into or work it into a final vision or the final story. Mostly I'm working on a building out an old truck I bought last year, trying to get it desert-ready."
www.melaenacadiz.com
www.mikaelkennedy.com
@mikaelkennedy
@melaenacadiz
@kingkennedyrugs