Mexico City
Images by Ana Laframboise and Daniel Almazán Klinckwort
Over the past 12 months we've had the pleasure of visiting a number of incredible homes in Mexico City, largely thanks to our friends, photographers Ana Laframboise and Daniel Almazán Klinckwort who have connected us with creative people who are running thriving businesses and making art in all corners of the city. For the Journal this week, we asked Ana and Daniel to share with us some of the places they love most in Mexico City.
"Considered one of the world's most culturally vibrant and diverse cities, Mexico City keeps evolving without losing sight of its history, combining an endless array of colourful traditions and centuries-old practices with modern-day living. The neighbourhoods of Roma, Condesa, Coyoacan and Juarez, offer an endless array of cultural and gastronomic offerings that are sure to please even the most discerning of visitors." Ana & Daniel.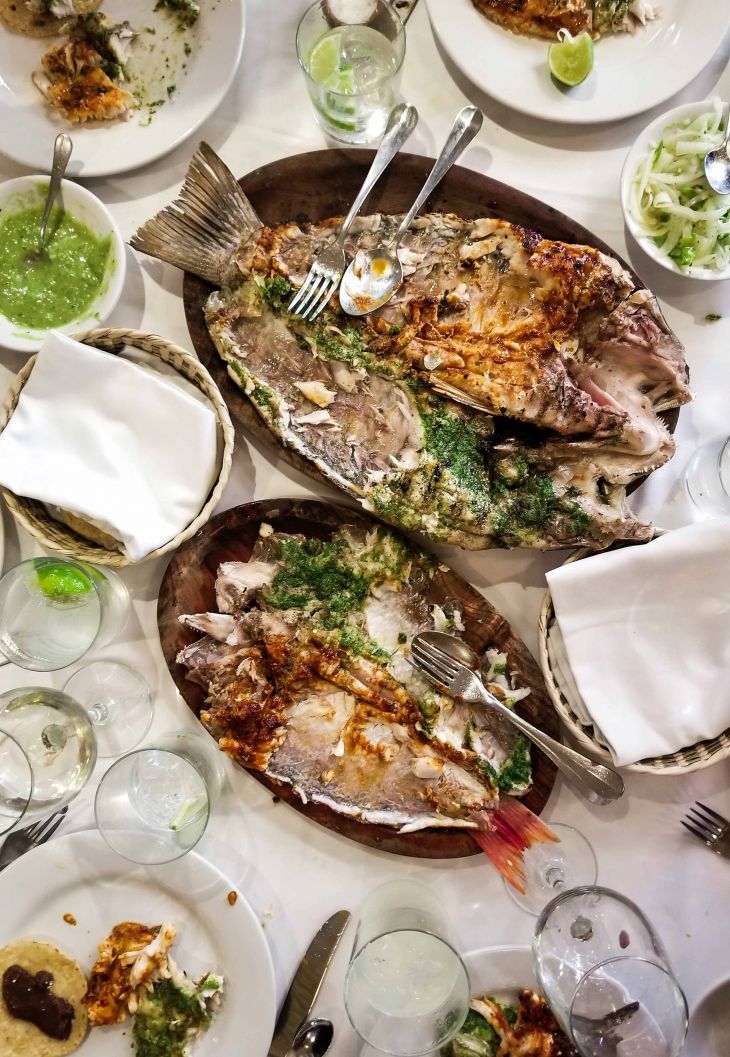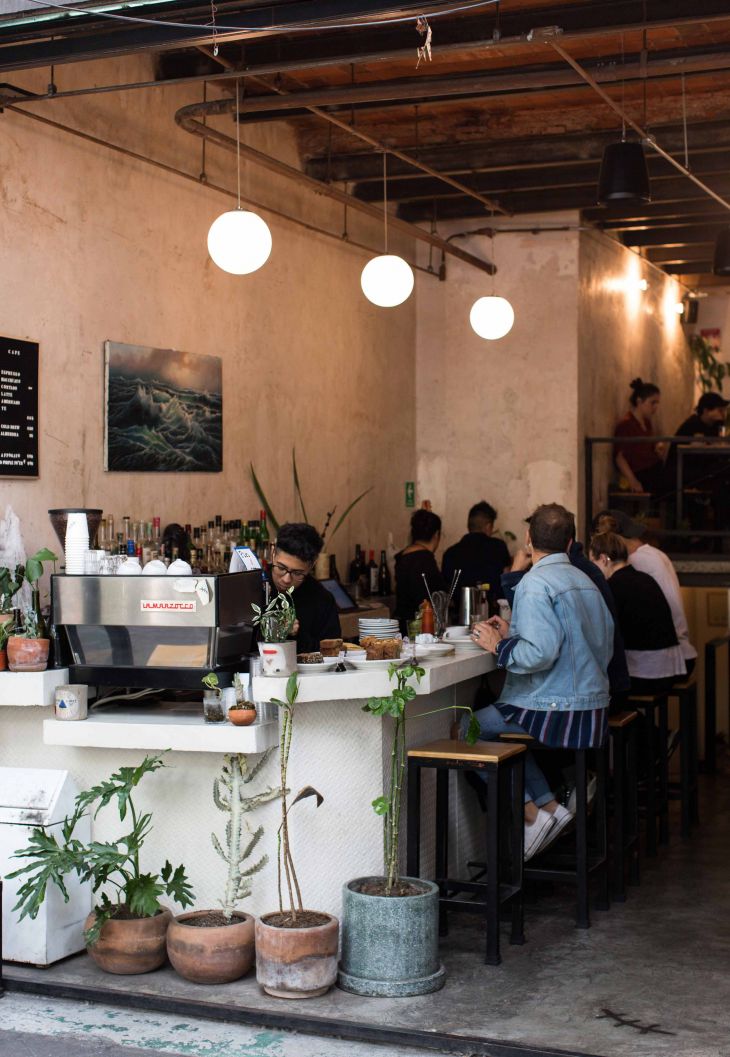 Contramar
Located in the heart of the Condesa Neighbourhood, Contramar is one of Mexico City's absolute classics. Here you'll find the freshest seafood in the city while dining in a laid-back cantina style atmosphere, where "sobremesa" is an everyday affair. The house's speciality is a mouthwatering red snapper, cut in half and grilled to perfection, served with the traditional "a la talla" sauce on one side and a green cilantro sauce on the other. Ask your waiter for tortillas, rice and beans and make your own contramar style red snapper tacos. For a glorious ending try the fig tart. This dessert sells out fast so tell your waiter to save one for you from the moment you arrive.
Calle de Durango 200, Roma Nte., 06700 Ciudad de México, CDMX
Cicatriz
Cicatriz is probably one of the coolest places in Mexico City to grab anything from a hearty breakfast and great coffee, to pre-party dinner and drinks. Located in the heart of Colonia Juarez, this place is able to accomodate meat-eaters and veggie lovers alike. Cicatriz offers a versatile menu that is unique to Mexico City. Most locals swear by the Classic Chicken Sandwich and the Big Kale Salad, paired with something from their curated selection of beer and natural wines.
Calle Dinamarca 44, Cuauhtémoc, 06600 Ciudad de México, CDMX
Nameless Oaxacan Restaurant. (+ El Bósforo Mezcal Bar)
Many Mexico City locals know El Bósforo for being one of el Centro's most sought after Mezcal Bars. Its mysterious atmosphere, delicious mezcal and laid back approach have turned this venue into a nighttime favourite. However, not many people are aware of the tiny, nameless, immensely delicious and innovative Oaxacan restaurant located right next to it. This hidden and discrete gastronomical treasure was founded by Chef Sofia Garcia Osorio in an attempt to honour authentic ancestral Oaxacan cuisine by bringing the most traditional recipes back to life using local, fresh and sustainable ingredients.
However, not many people are aware of the tiny, nameless, immensely delicious and innovative Oaxacan restaurant located right next to it.
Tip: If there's no room at the restaurant, you can order your food from El Bósforo and they'll bring it to the bar.
Luis Moya 31, Colonia Centro, Centro, 06000 Centro, CDMX
Molino el Pujol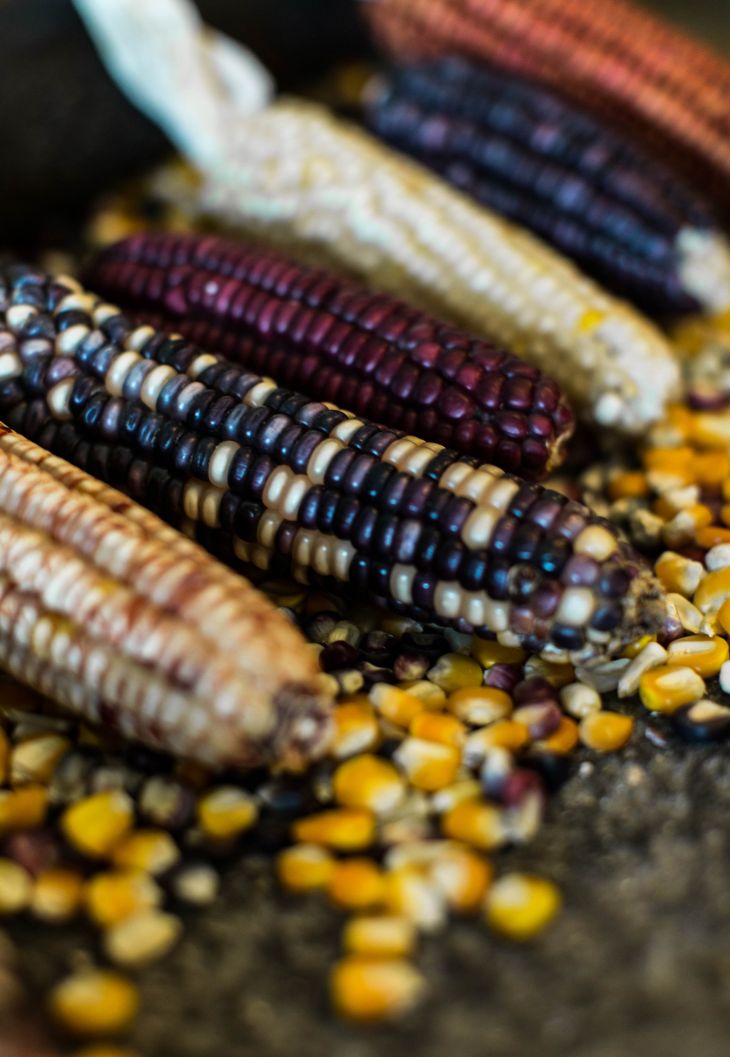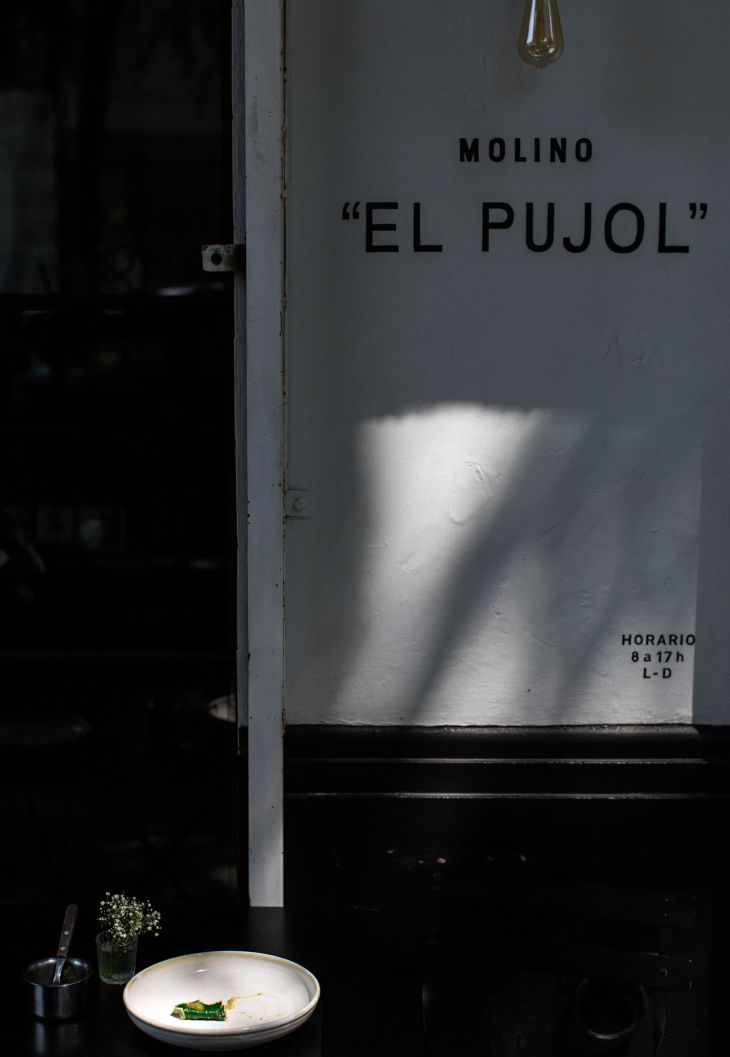 Molino el Pujol
Molino el Pujol is Enrique Olvera's ode to one of the pillars of Mexican food: Corn. Founded in 2018 this Tortillería sells a variety of corn derived products that are locally sourced in an attempt to support farmers through fair wages. Through this project, Olvera highlights the importance of preserving Corn as high quality product and as a key cultural element for Mexican identity and pride.
When visiting Molino el Pujol try the Tacos de Aguacate wrapped in an Hoja Santa Tortilla and the Agua de Maiz.
Molino el Pujol is Enrique Olvera's ode to one of the pillars of Mexican food: Corn.
Gral. Benjamín Hill 146, Hipódromo Condesa, 06100 Ciudad de México, CDMX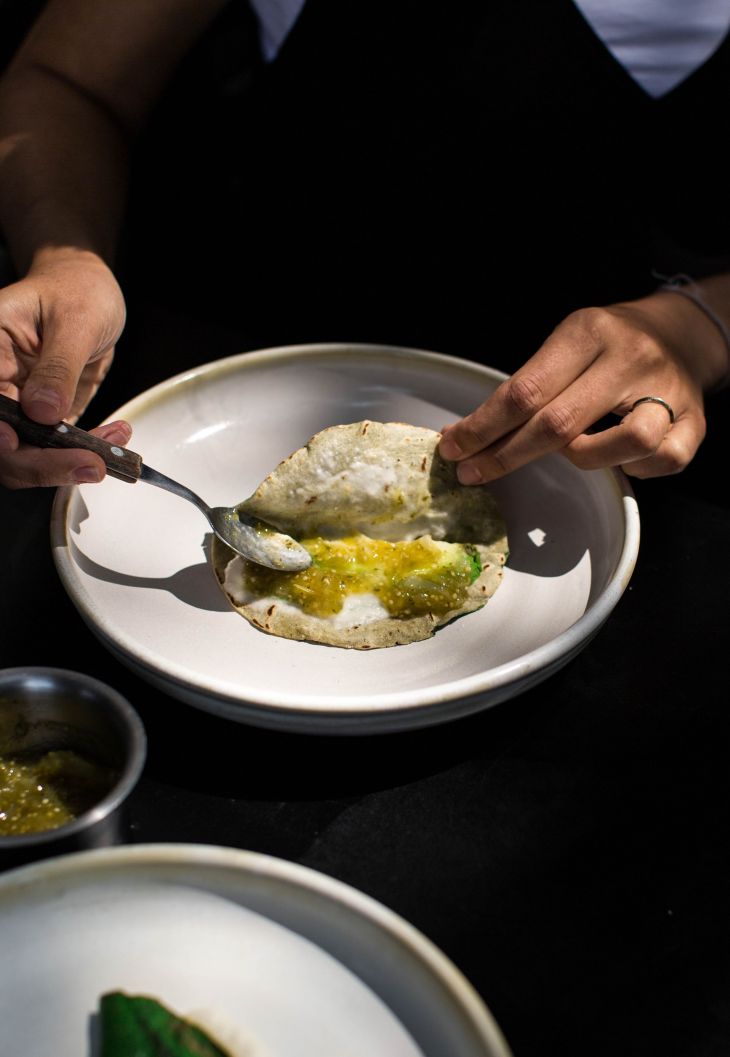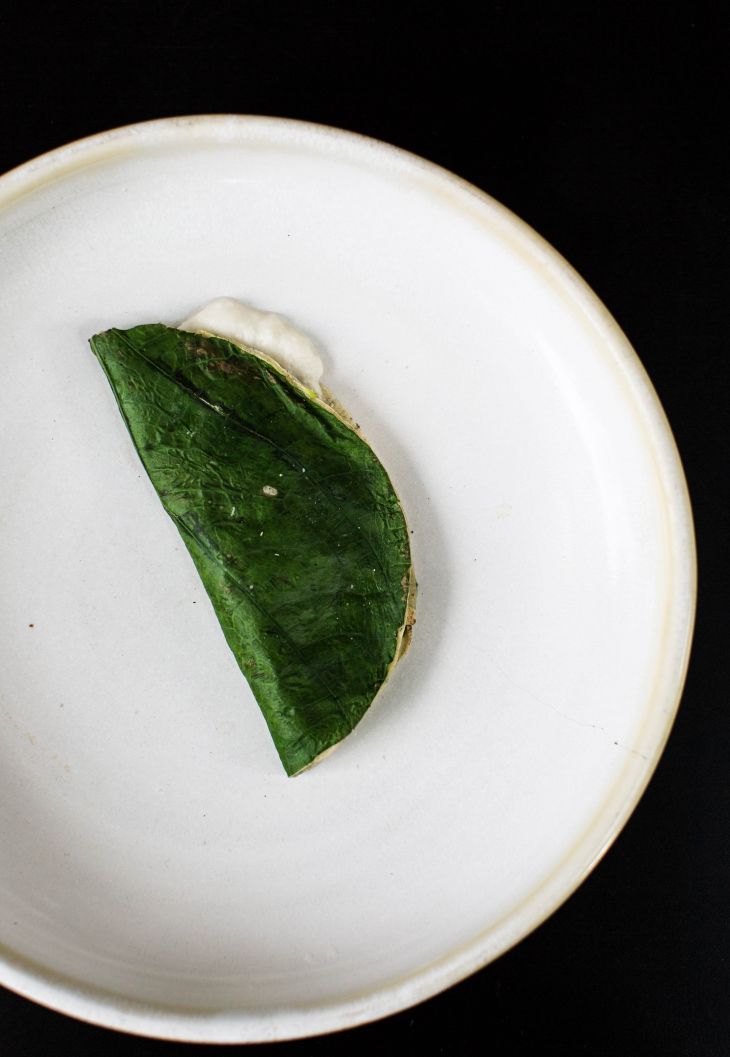 Molino el Pujol
Fonda Margarita
This is a breakfast cult favorite serving the best and most authentic cazuelas-based home style Mexican food. Opened daily, with live traditional music starting at 5:30am, you're sure to share your table with some of the most extravagant, red-eyed, characters in Mexico City. Be sure to arrive early to beat the lines! This joint is breakfast only and closes at 11:30am. The Huevos con frijoles negros are a must.
Adolfo Prieto 1364, Tlacoquemecatl del Valle, 03100 Ciudad de México, CDMX
Churros el Moro
Founded in 1935, El Moro has become one of the city's culinary landmarks. Following its founder's original recipe, El Moro serves fresh and crispy sticks of fried dough covered in sugar and cinnamon, with a side of dulce de leche, condensed milk or chocolate sauce.
The original shop is located Downtown but due to it's huge success, they have expanded all around the city. If you're in the mood for a dip into CDMX history and want to visit a traditional churreria, head to Eje Central Lázaro Cárdenas 42, Centro Histórico.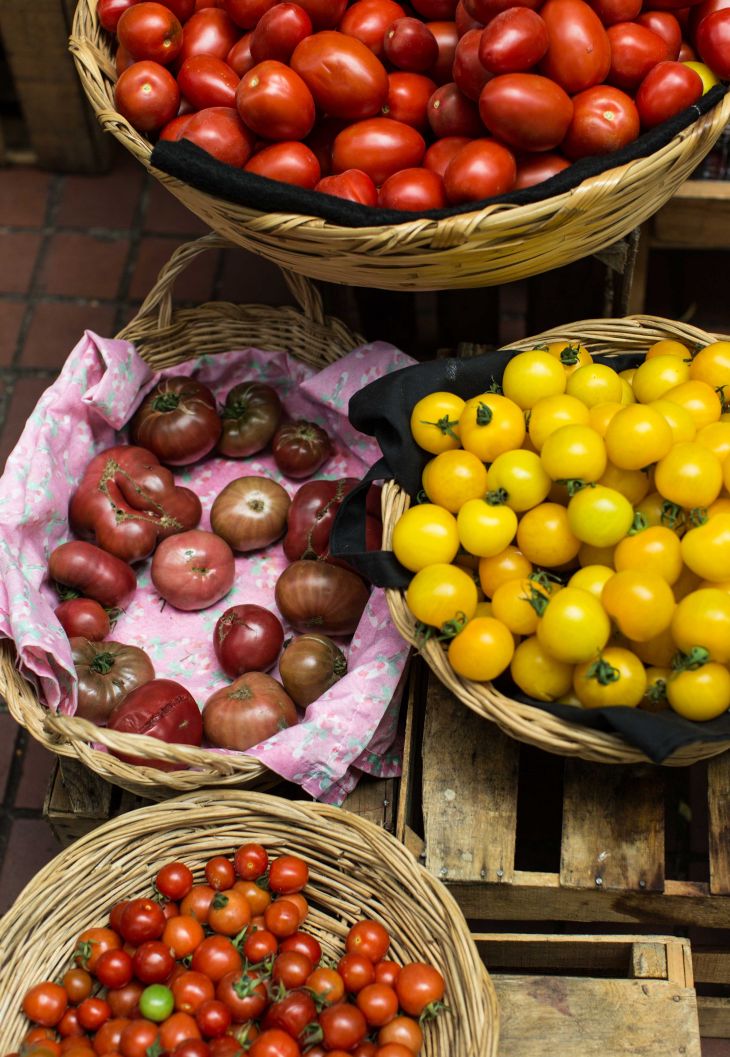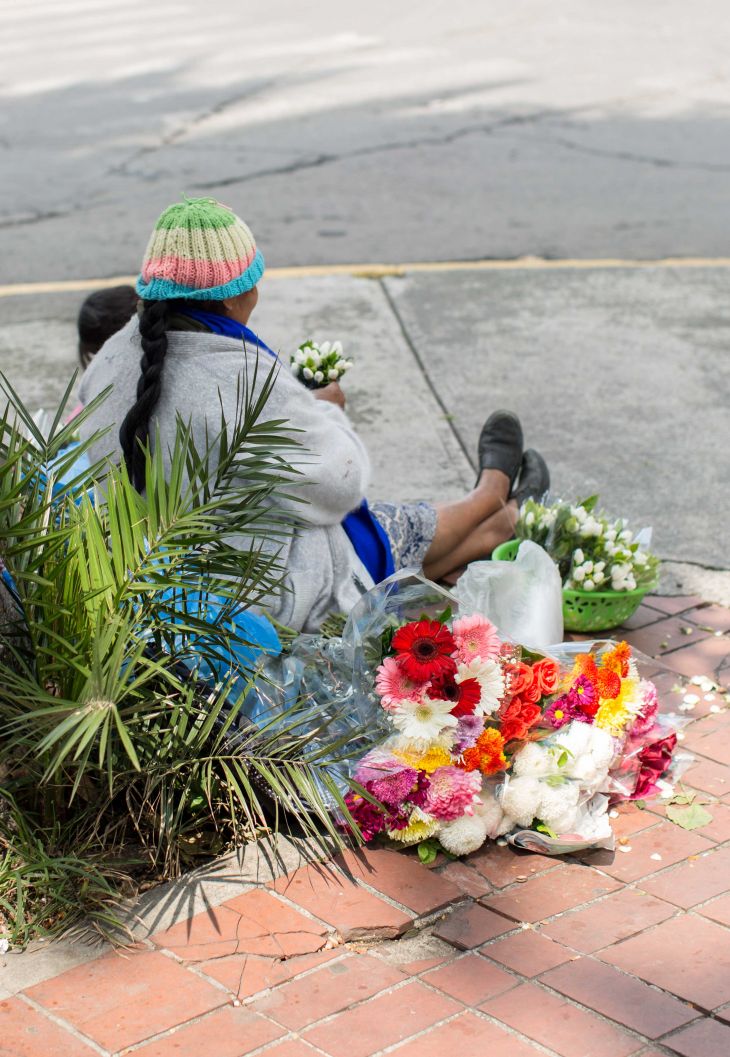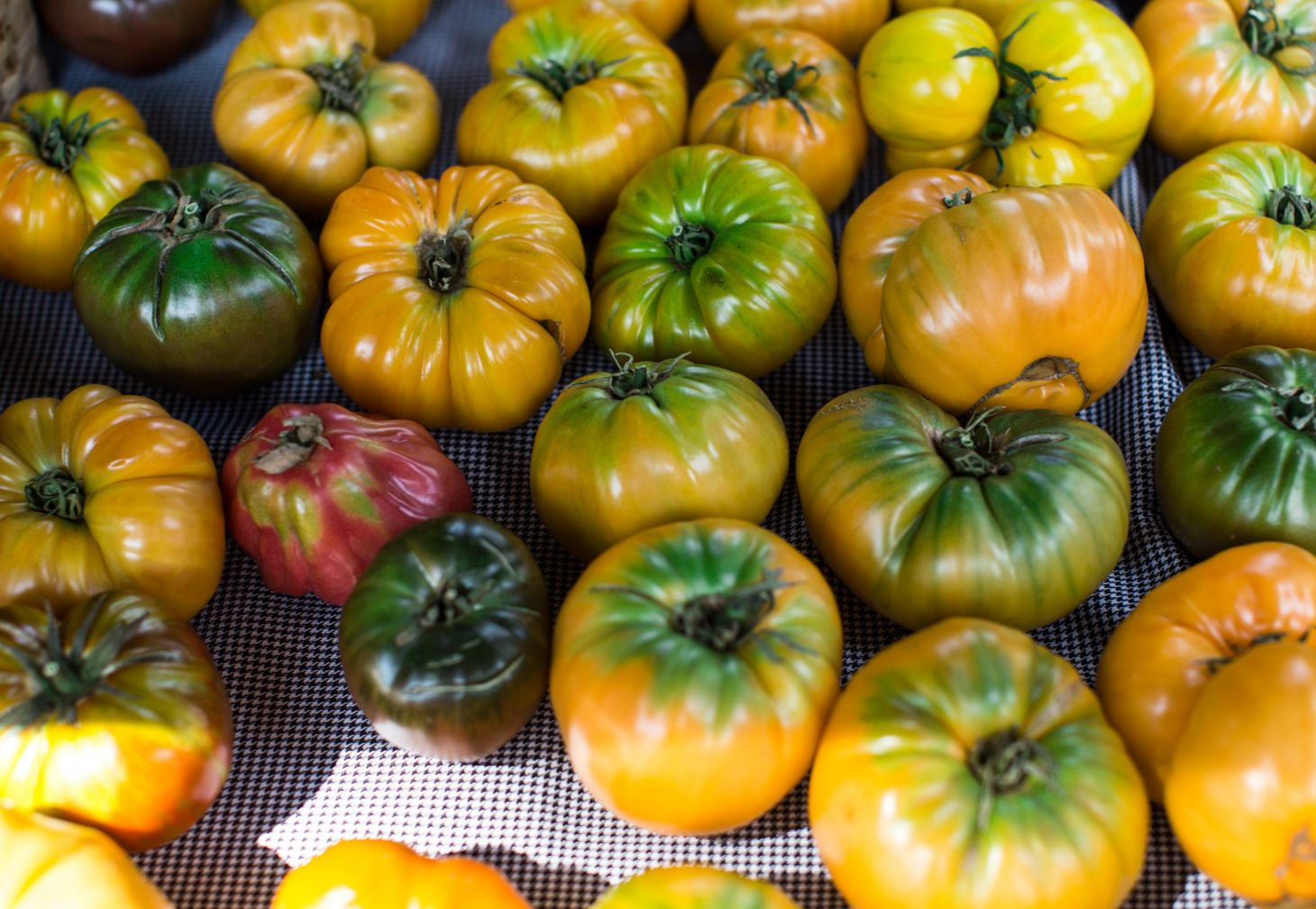 Mercado el 100
Mercado el 100
This market is one of the first and the biggest organic and local markets in Mexico City. It is loaded with fresh, organic produce from local farmers and producers located at a 100km radius around the city. The comunal vibe in the market makes the visit worth it: earth-conscious and healthy neighbours gather here for a hang out during their Sunday grocery shopping.
Be sure to walk to the end of the Market to enjoy a healthy twist on a mexican classic: Vegan Blue Corn Sopes with beans and Nopales or Corn Ceviche.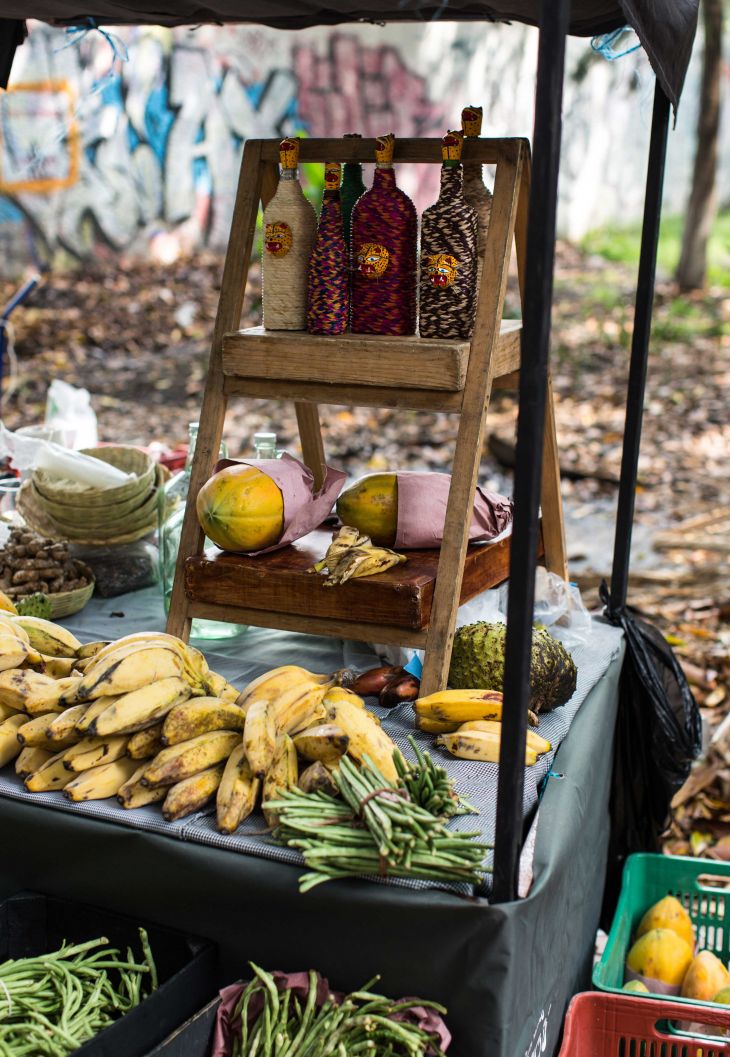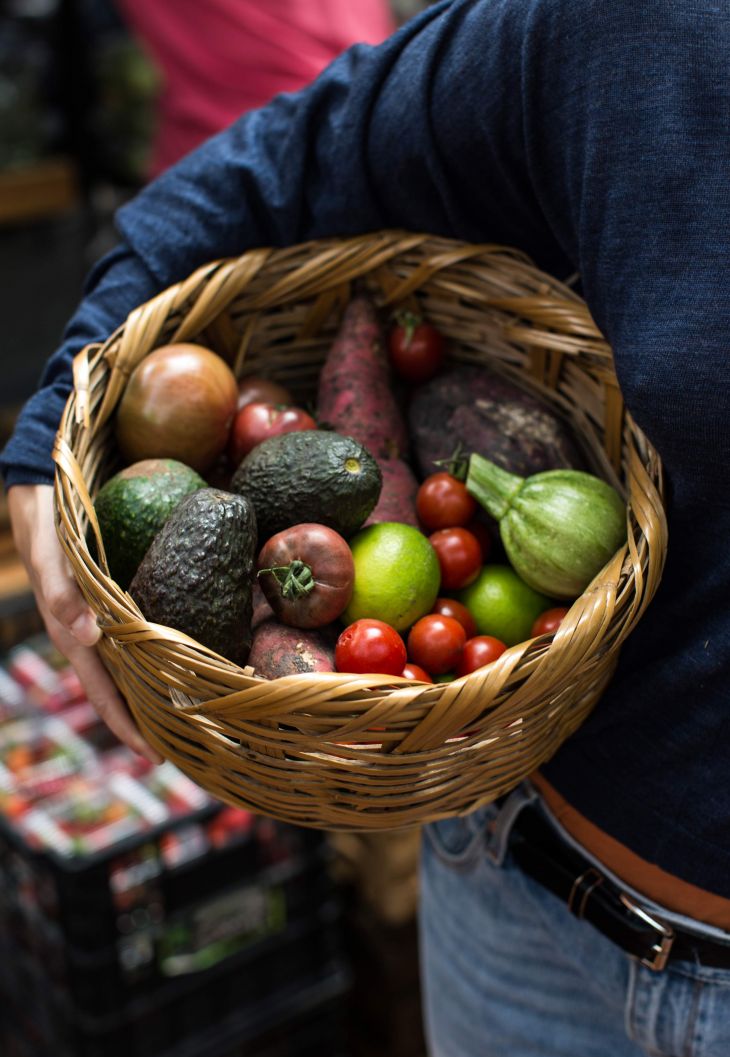 Mercado el 100
Times and locations:
Sundays at Roma:
Calle Orizaba S/N, Roma Sur, C. U. Benito Juárez, 06760 Cuauhtémoc, CDMX
Saturdays (every 15 days):
Eno Virreyes: Av. Explanada 730, Lomas – Virreyes, Lomas de Chapultepec V Secc, 11000 Ciudad de México, CDMX
Once Saturday a month:
IMJUS Coyoacán: Av Francisco Sosa 409, Santa Catarina, 04010 Ciudad de México, CDMX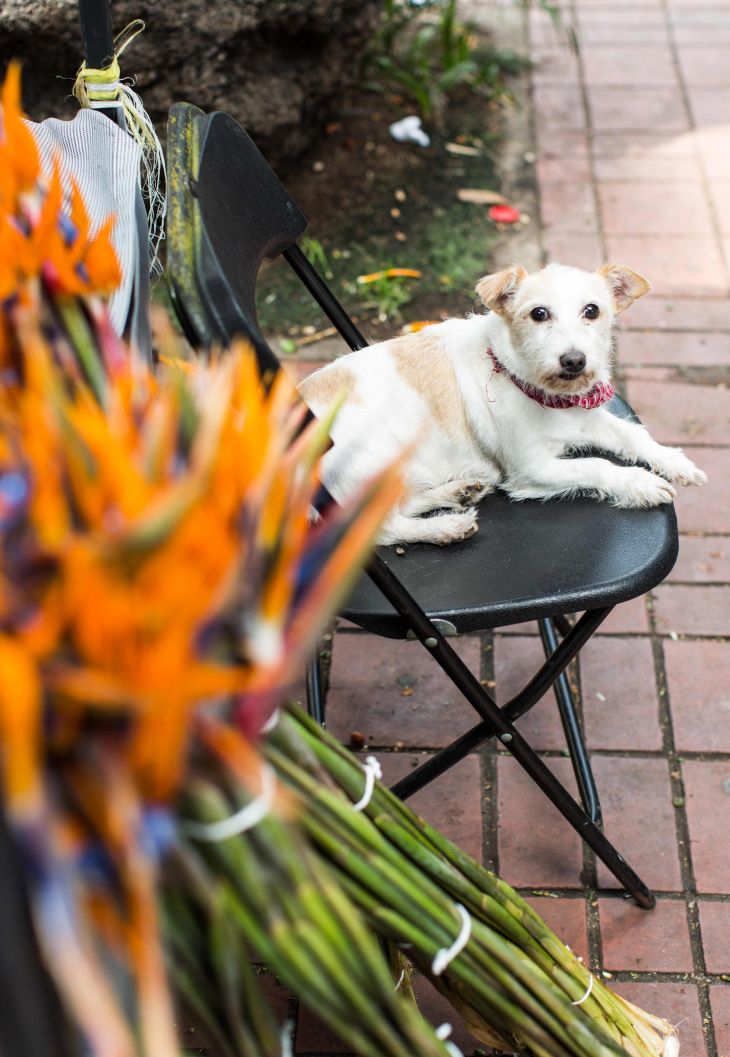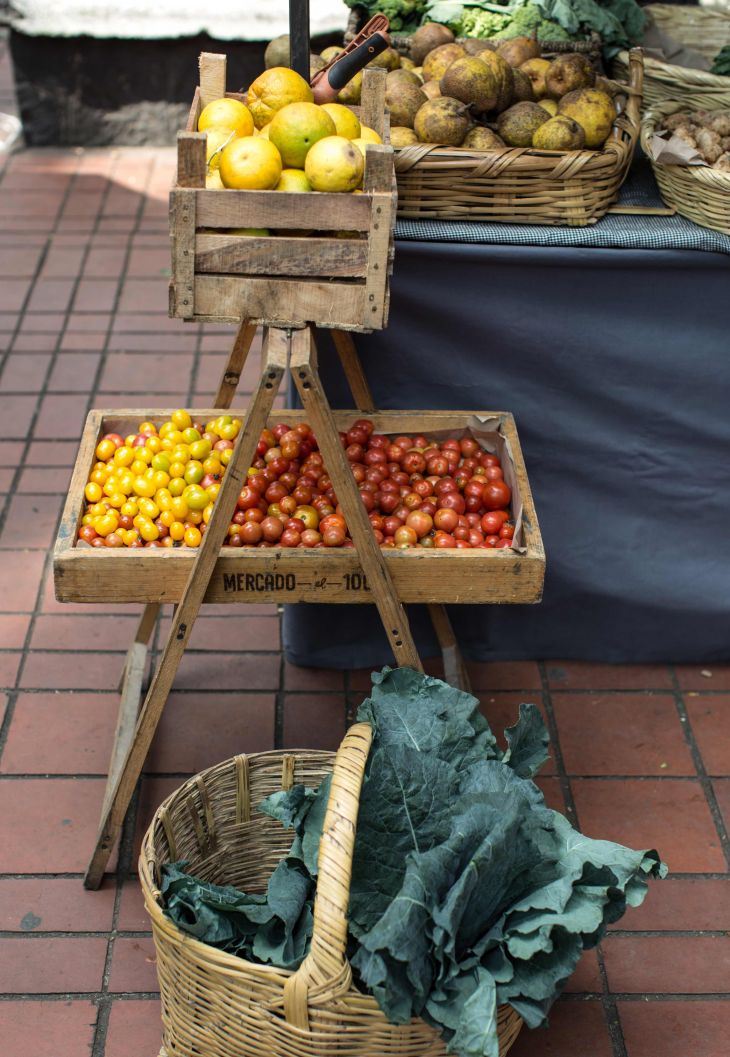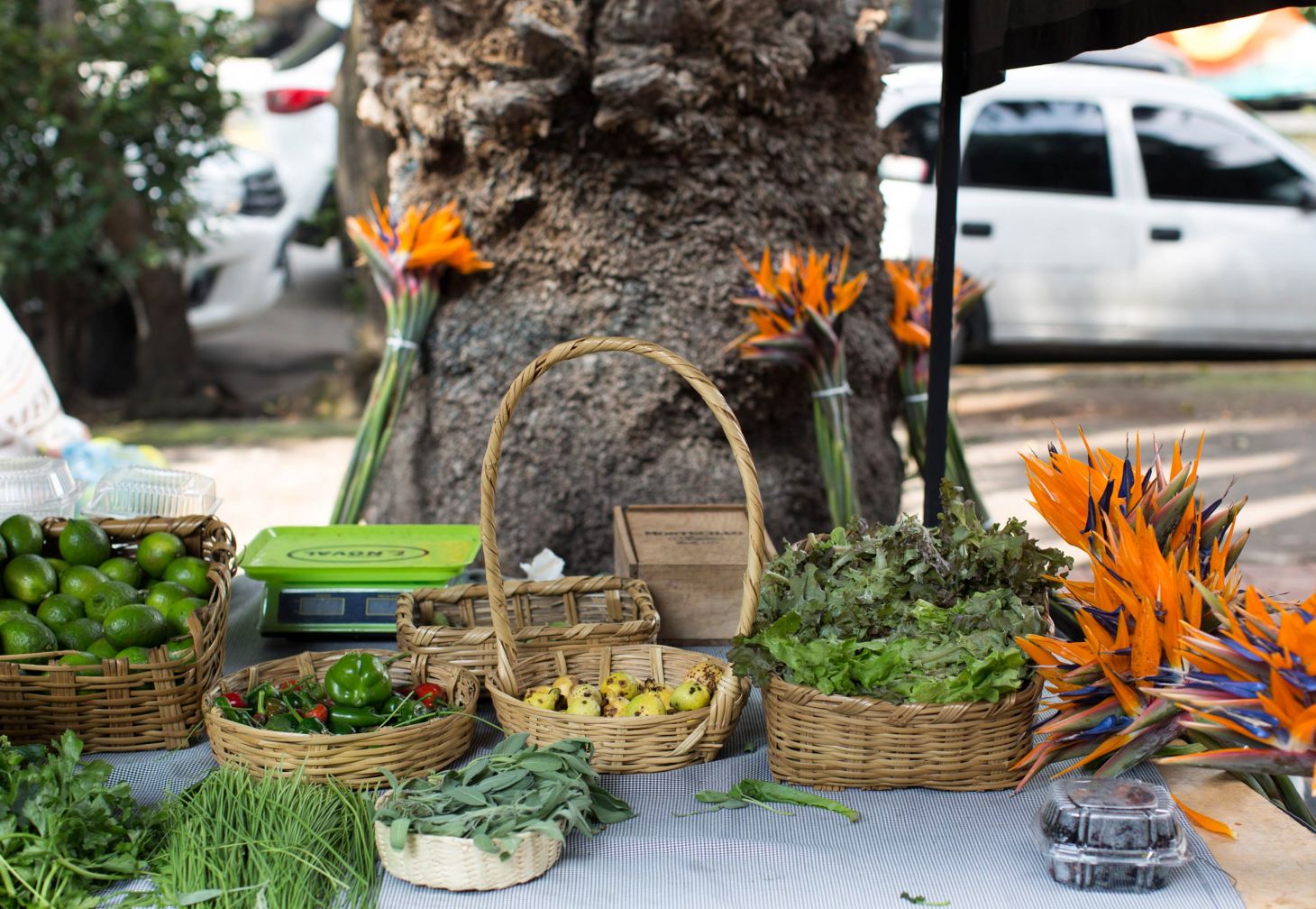 Mercado el 100
Le Tachinomi Desu
Le Tachinomi Desu is a hidden gem. This sleek, tiny bar specializes in a carefully curated selection of Sake, japanese whisky and natural wine. For food they serve a 3 – 5 round Omakase, which is prepared on a small kitchenette behind the bar by chef Sergio Martínez. With a capacity of up to 20 people at once and no chairs or stools, this bar seeks to honour a long standing japanese tradition in which japanese workers visit a "Tachinomi", have a few drinks while standing before heading back home from work. This unique bar is the perfect place to let go and be surprised by its incredible selection of unusual drinks and delicious japanese food.
Rio Panuco 132, Cuauhtémoc, 06500 Ciudad de México, CDMX
Meroma
Meroma is one of the new Roma hot spots. Mercedes Bernal y Rodney Cusic's new joint has taken Mexico City by storm. It serves contemporary cuisine based on fresh local produce, joining the global ranks of high-end, modern restaurants that seek to create sustainable, conscious and earth-friendly menus. Make sure to reserve days in advance and try to get a spot at the terrace. Try the catch of the day with Achiote butter and pepita and poblano romesco.
Colima 150, Roma Nte., 06700 Ciudad de México, CDMX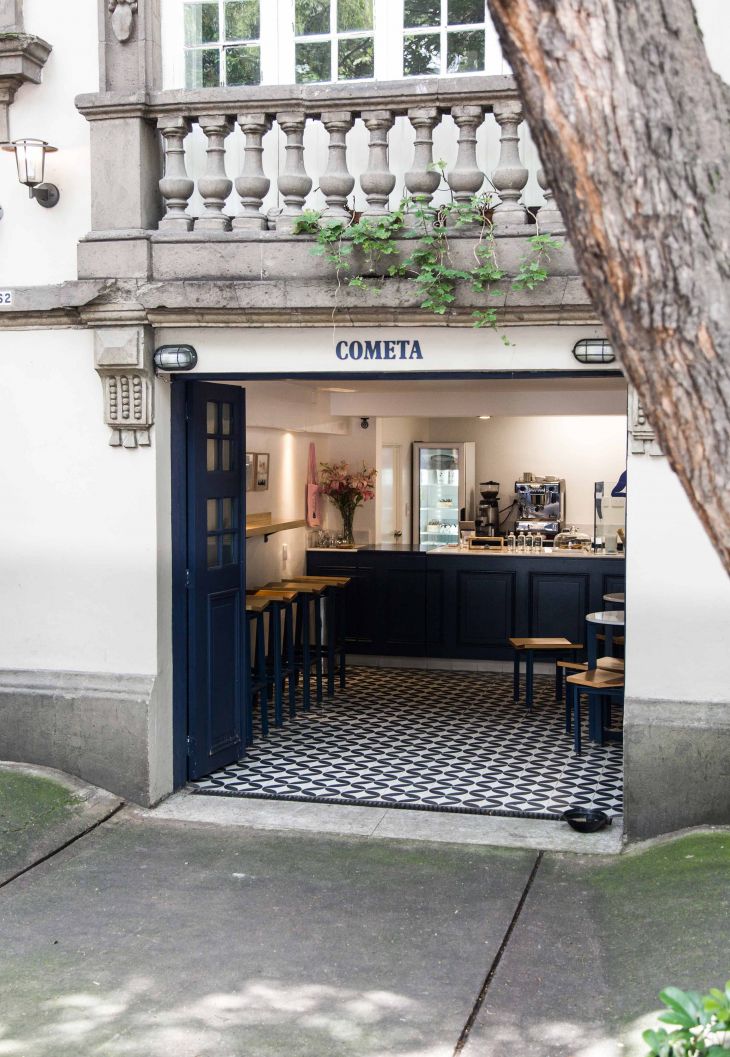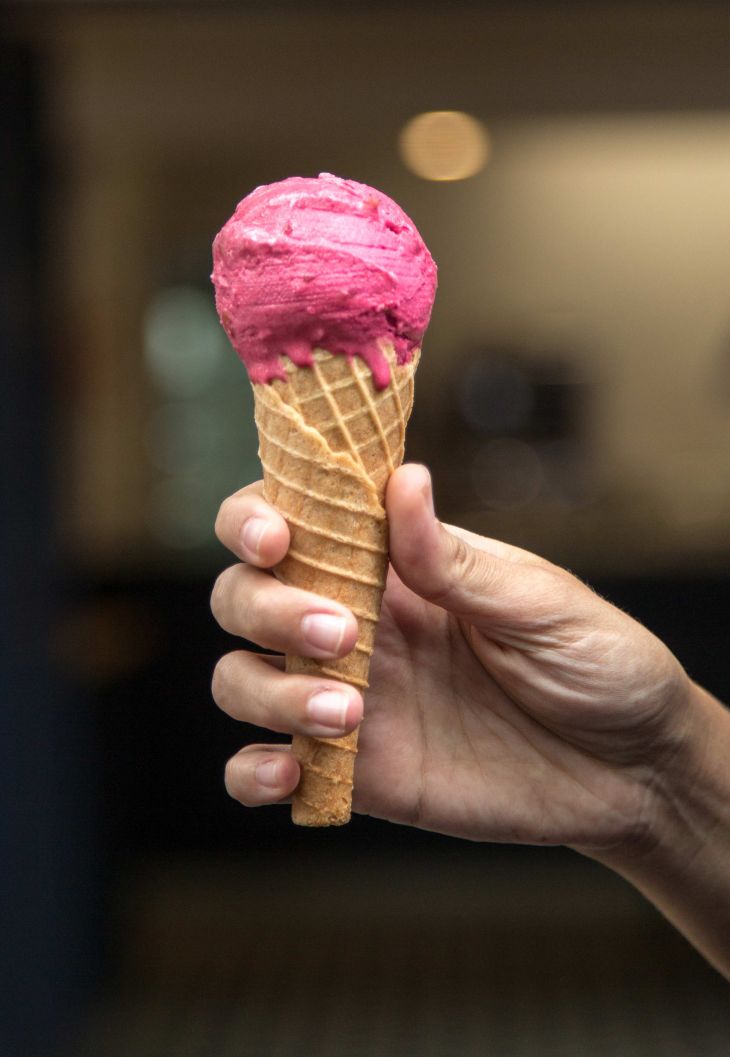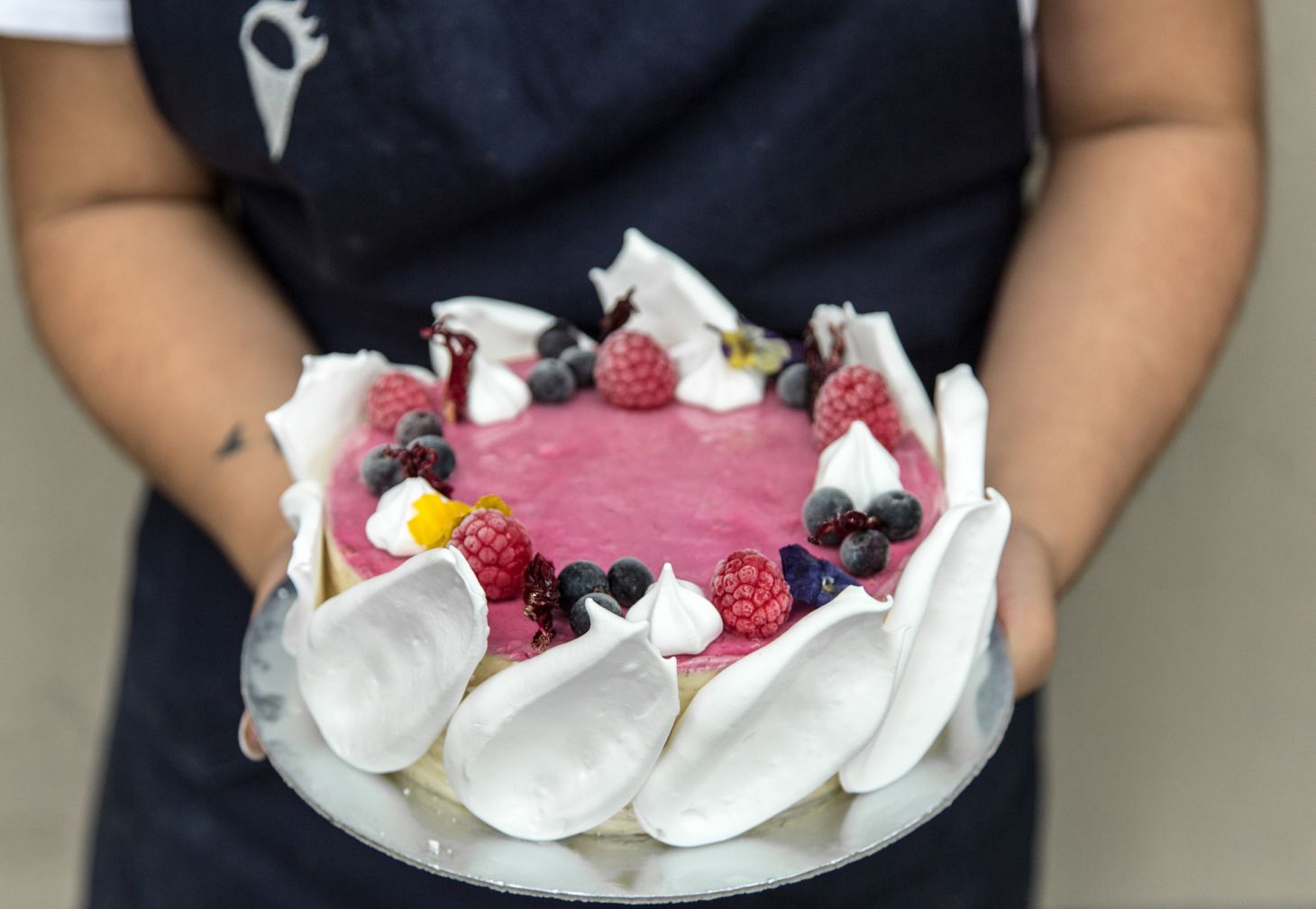 Helados Cometa
Helados Cometa
Julia Ortiz Monasterio's first ice cream parlor, entered the trendy Roma scene in September 2017 and was an instant hit. Conveniently located in Colonia Roma's most sought after corner, right next to Rosetta Restaurant, Helados Cometa offers a very unique variety of flavors that are carefully crafted using only local and natural ingredients. Our favorite: Choco-Menta Sorbet. Ask about seasonal and limited availability flavours.
Colima 162, Roma Nte., 06700 Ciudad de México, CDMX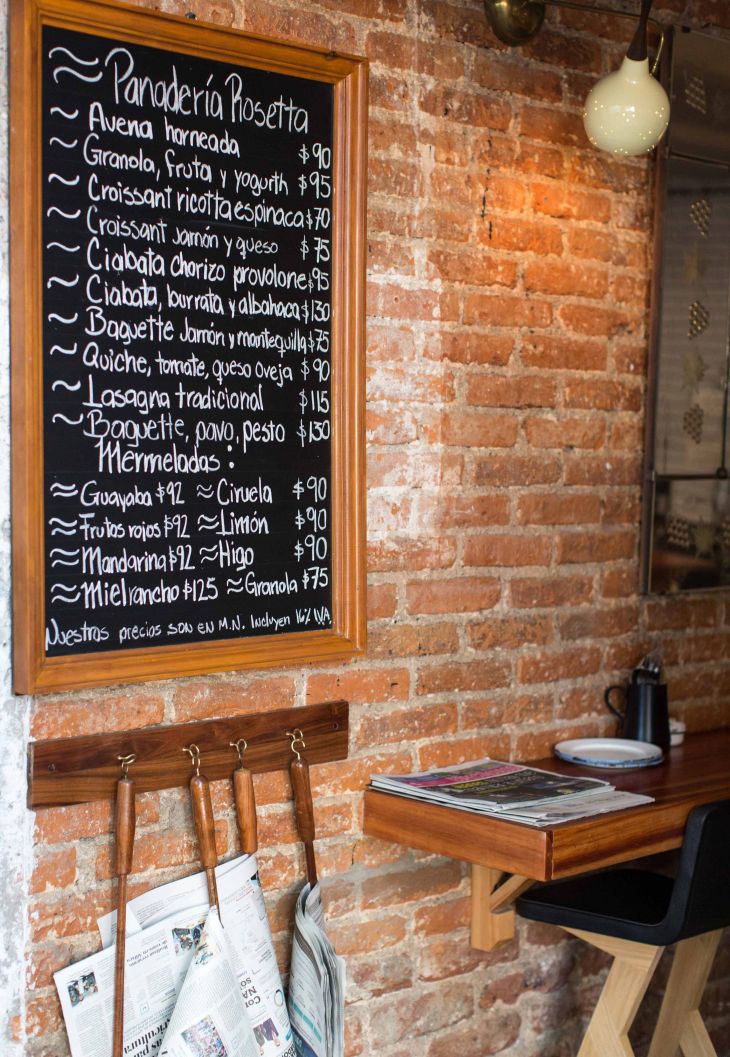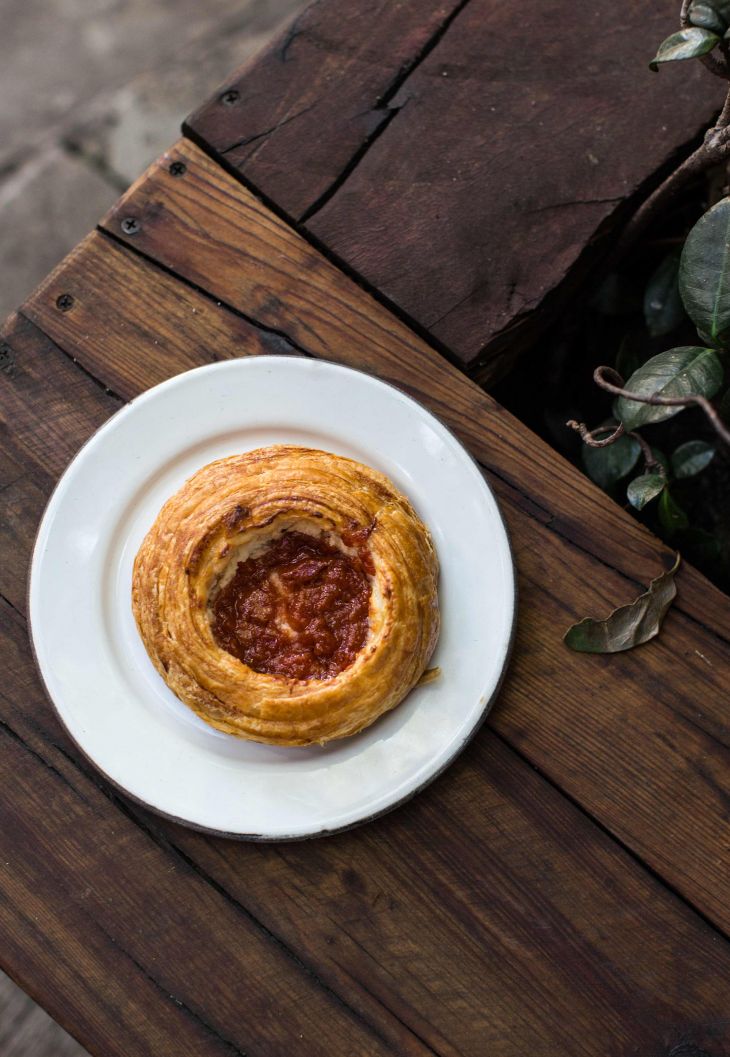 Panadería del Rosetta
Panadería del Rosetta
Considered by many the best bakery in Town, this european-inspired joint is the creation of Rosetta's own Elena Reygadas. Fresh bread and pastries are baked daily using only the finest of ingredients.
As for recommendations, everything is good, especially the pastries. The Guava Roll with Ricotta Cheese is a classic and an all time favourite. This is a great place for breakfast as well. Get there early to beat the queues.
Colima 179, Roma Nte., 06700 Ciudad de México, CDMX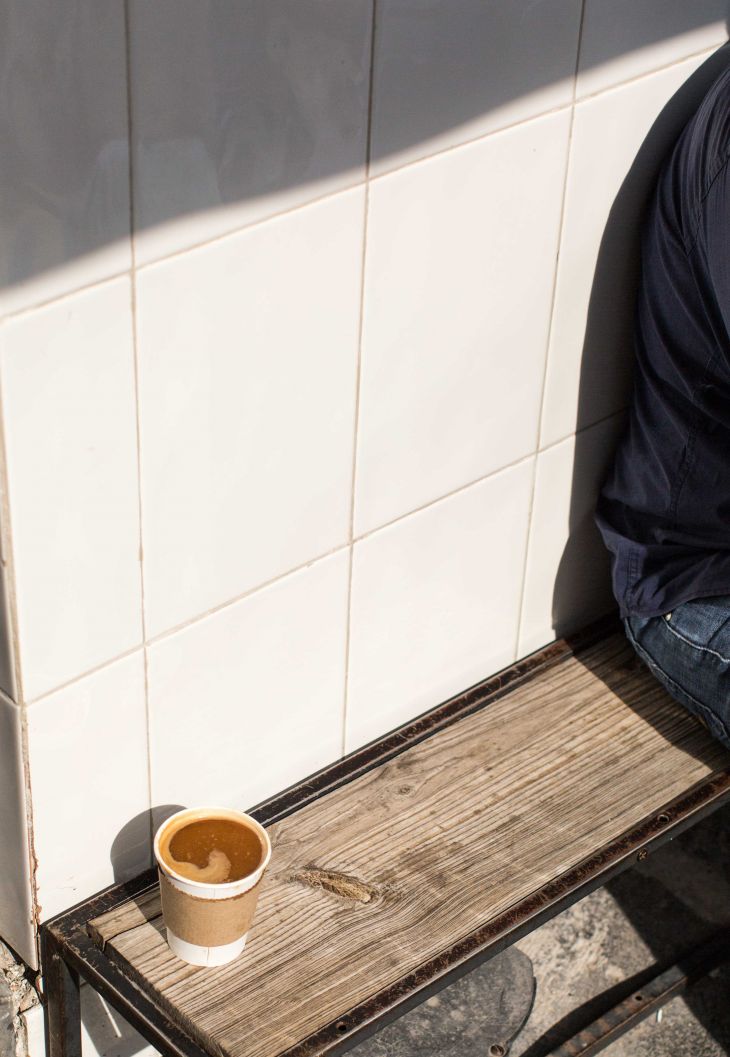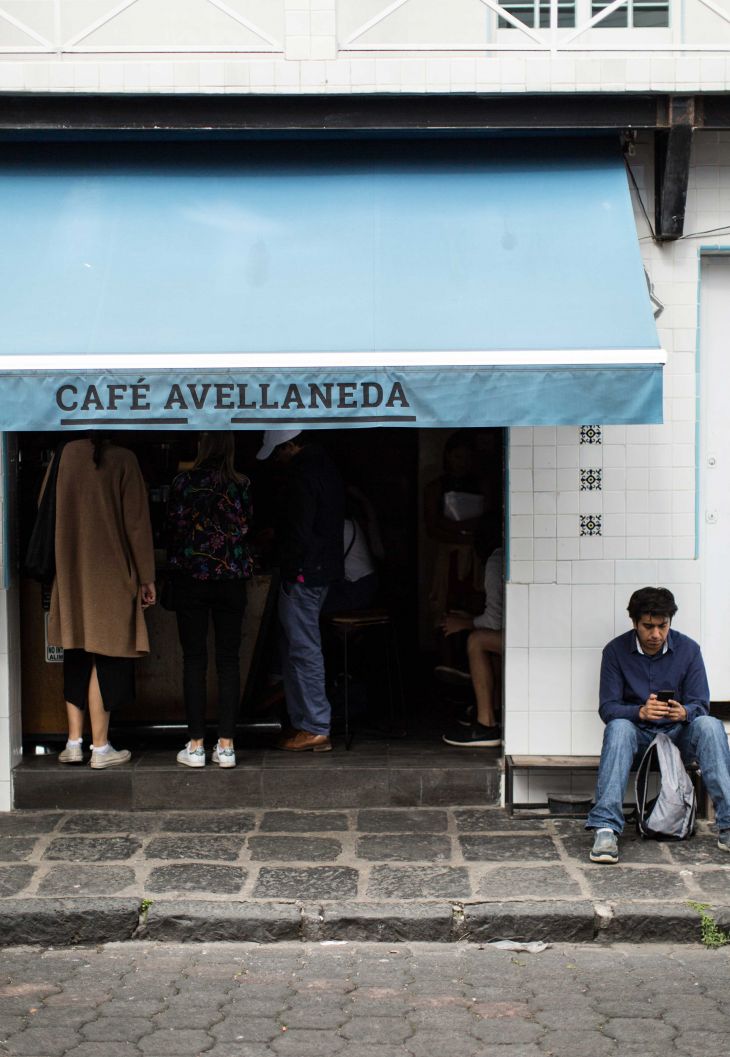 Café Avellaneda
Café Avellaneda
This low profile coffee shop is one of the best and most dedicated in Mexico City. Avellaneda's founder, Carlos de la Torre, has made sure not only to roast high quality beans that result in smooth and delicious coffee, but also to help Mexican coffee farmers along the way. Through this venture, De La Torre, donates and pays fair wages to his producers, slowly changing the standard within the industry.
Higuera 40-A, Coyoacán, La Concepción, 04020 Ciudad de México, CDMX