Kirsten Shanks, Bondi, Sydney
Images by Sam Riles
Kirsten is a naturopath, herbalist and nutritionist, and owner of Orchard St. a health and wellbeing offering which includes three stores in the east of Sydney which incorporate herbal dispensaries, juice elixir bars and clinics. Kirsten lives with her family behind Orchard St.'s Bondi outpost, a light filled nook of a corner store. "I coveted the backyard every time I walked past for years until it finally became available. We've been here for two years now and it feels like a warm and lovely family home to us; surrounded by an incredible community and literally a skip to the beach. Inhabiting the same building as one of my shops and clinics feels natural in that Orchard St. has always been an extension of me, but we have to be mindful not to let the noise of the world penetrate too deeply."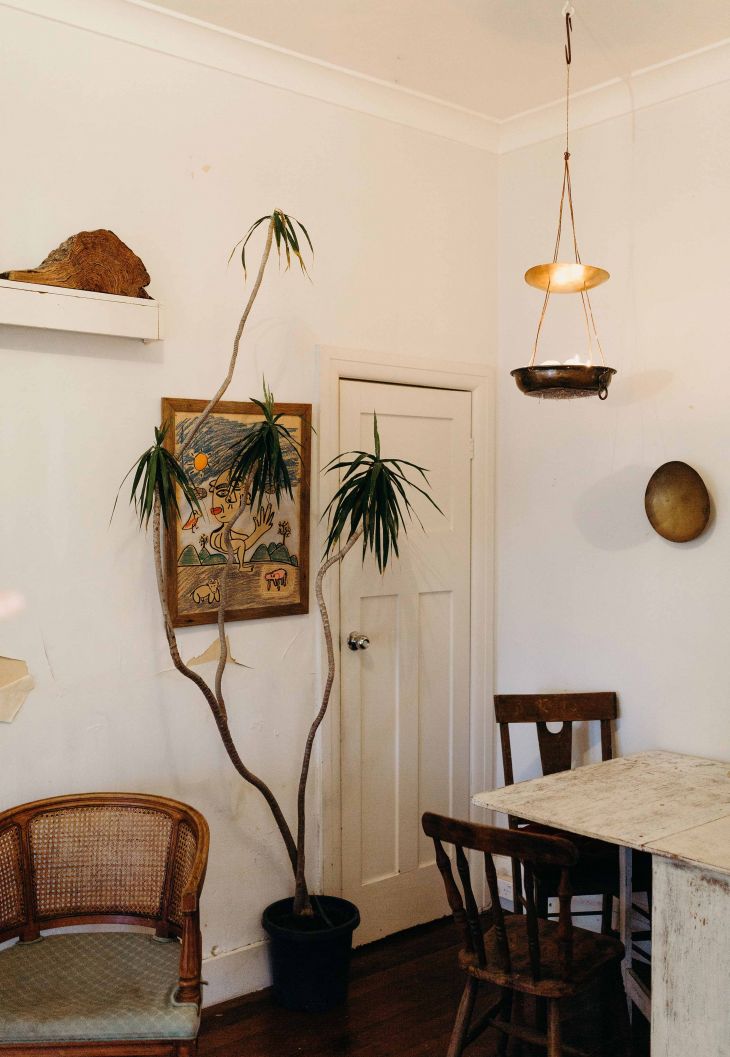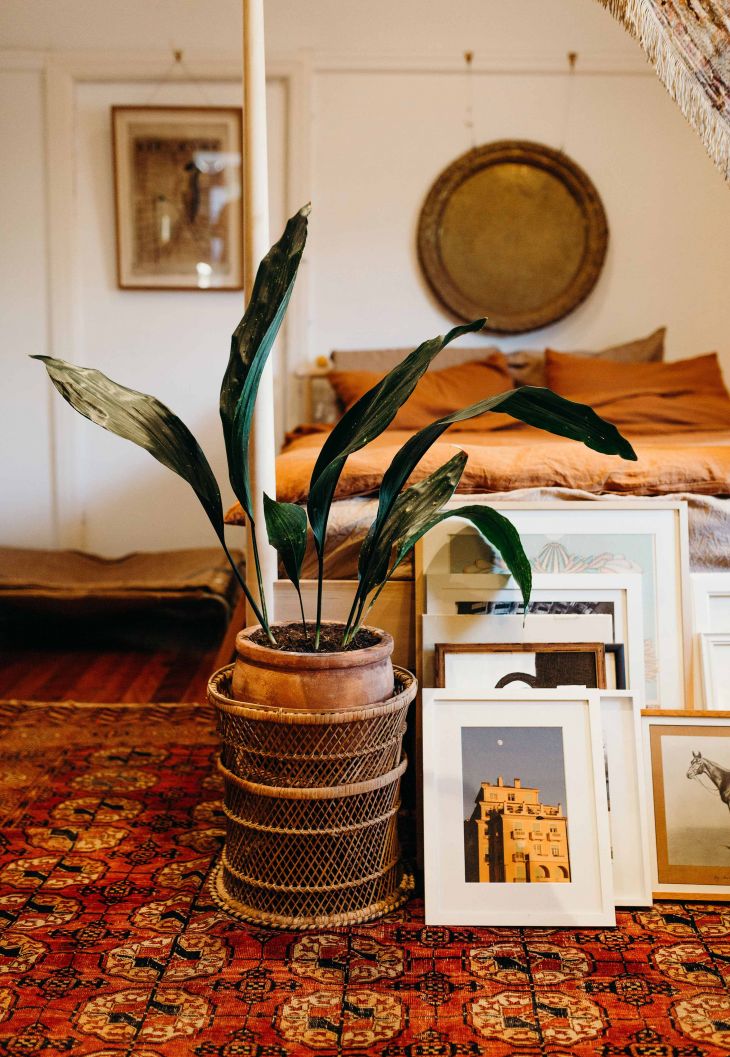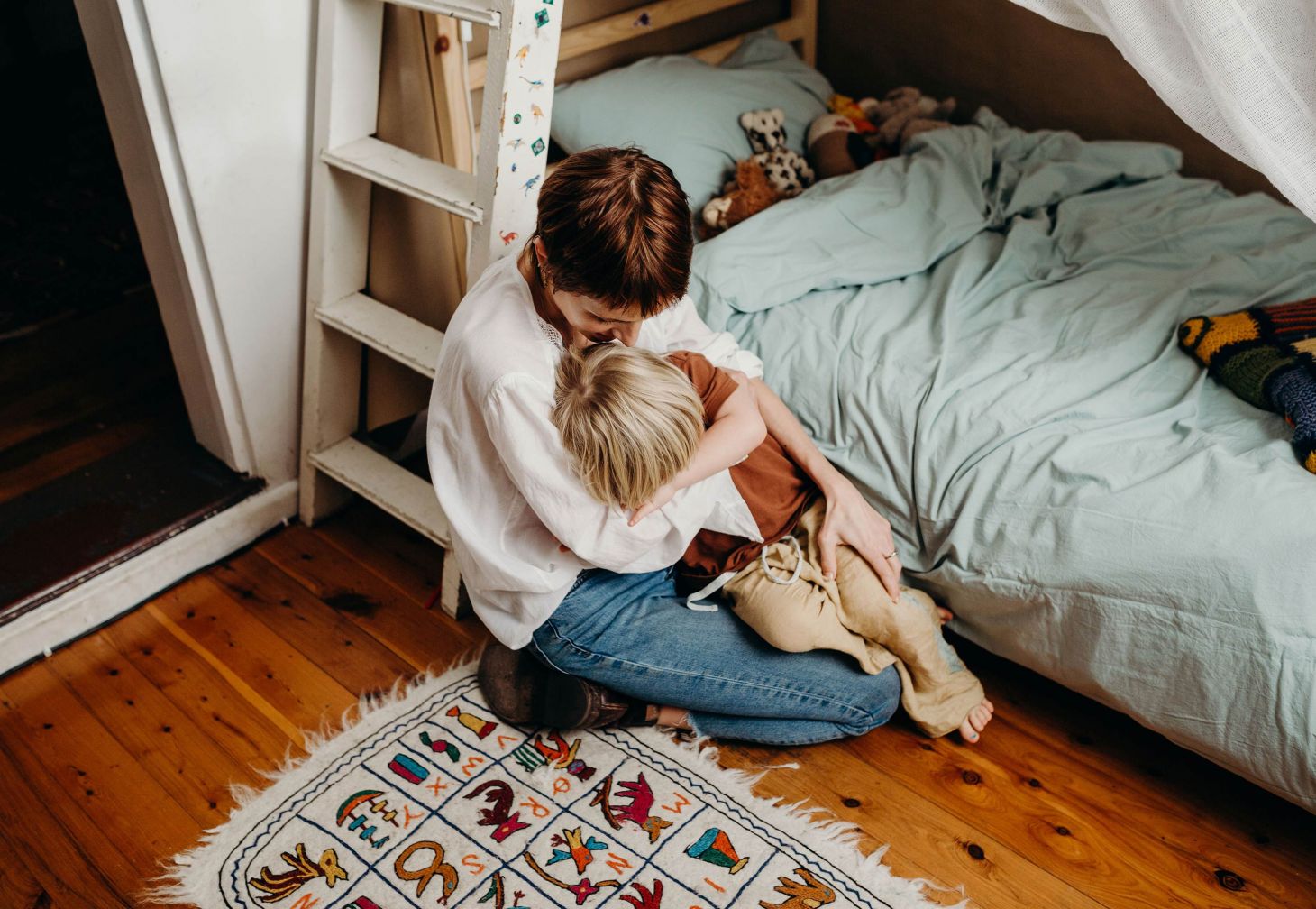 "Every space you occupy becomes part of your story. I see this home as a beautiful chapter for James, Sonny and I, but I'm a country girl at heart and I miss the land. We'll move on when the time is right."
Every space you occupy becomes part of your story.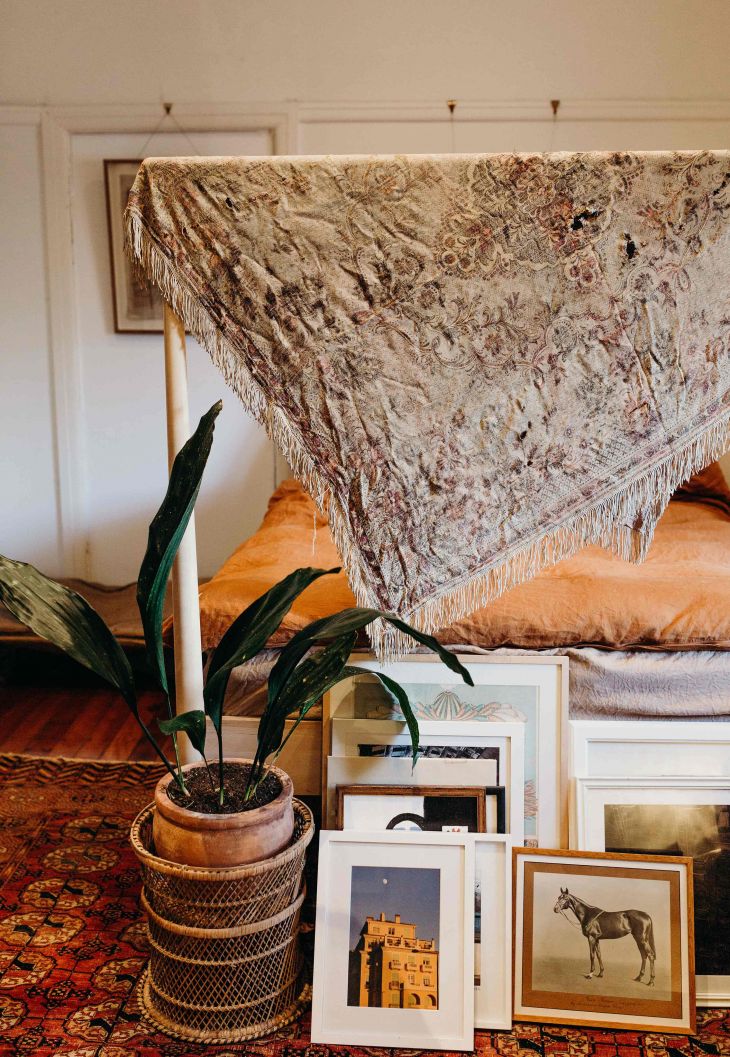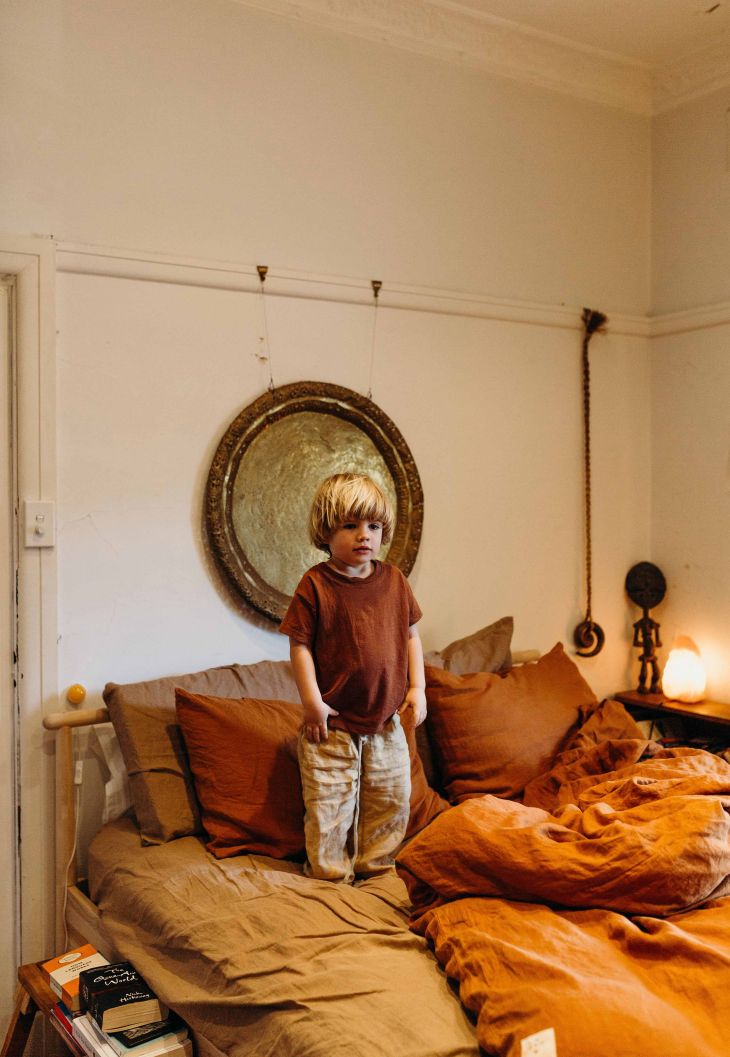 On the textile that hangs over the bed frame,
"This is my Mum's, a souvenir from her travels - once vibrantly coloured and hole-free. It was always around our home growing up, and Mum passed it on when I left for Uni. It's seen better days, but the memories wrapped up in it still keeps me warm. "
Bedside books include:
The Lost Language of Plants, Stephen Harrod Buhner (everyone must read this!!)
Killing Commendatore, Haruki Murkami
I Am That, Talks with Sri Nisargadatta Maharaj
The Bone People, Keri Hulm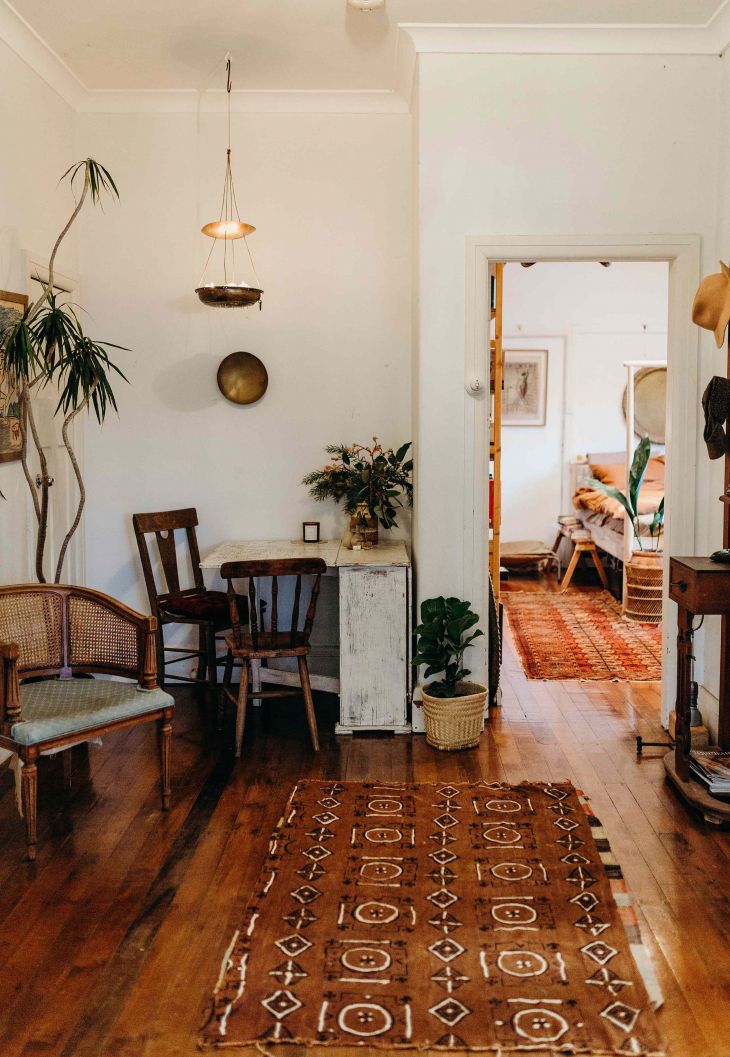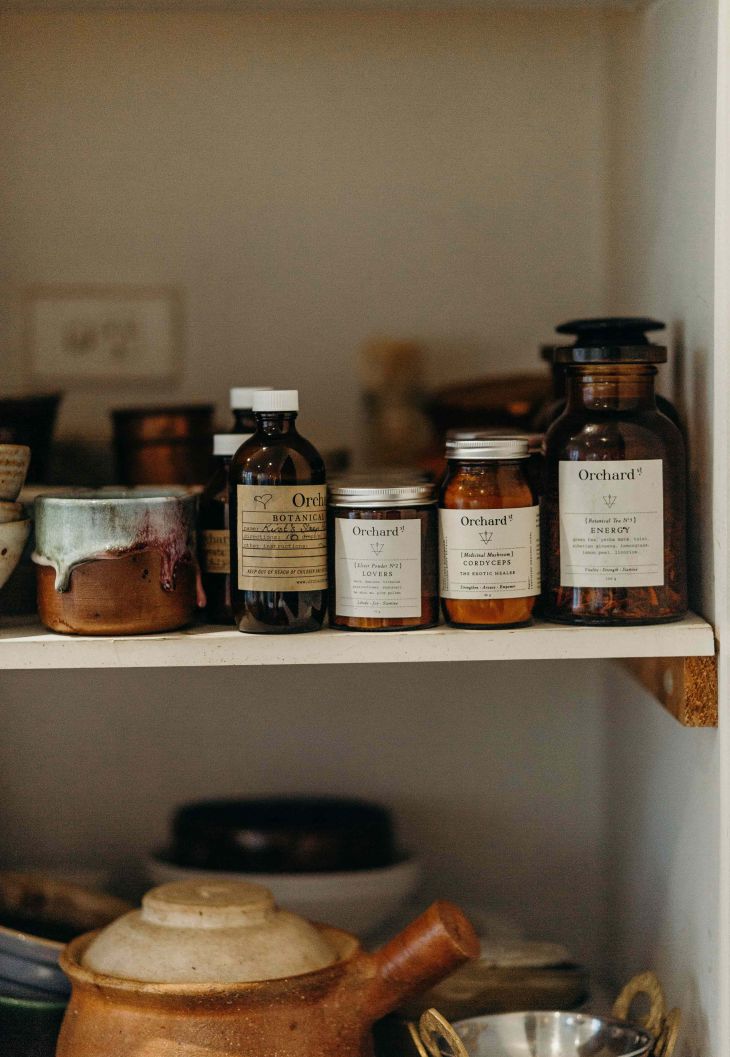 "I'm continuing to learn more about herbal medicine. Any naturopath can tell you the research never ends. I'm always studying papers and journals to keep feeding my interest. Work-wise I have many top secret Orchard St. creative projects on the go and I spend most business hours on this."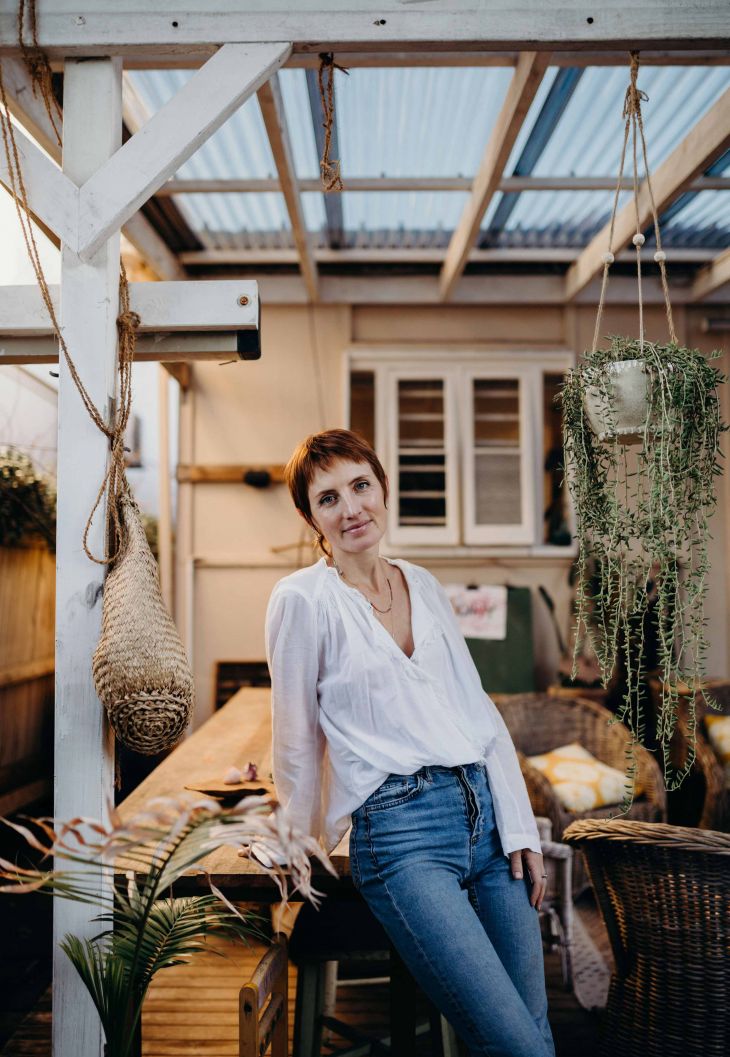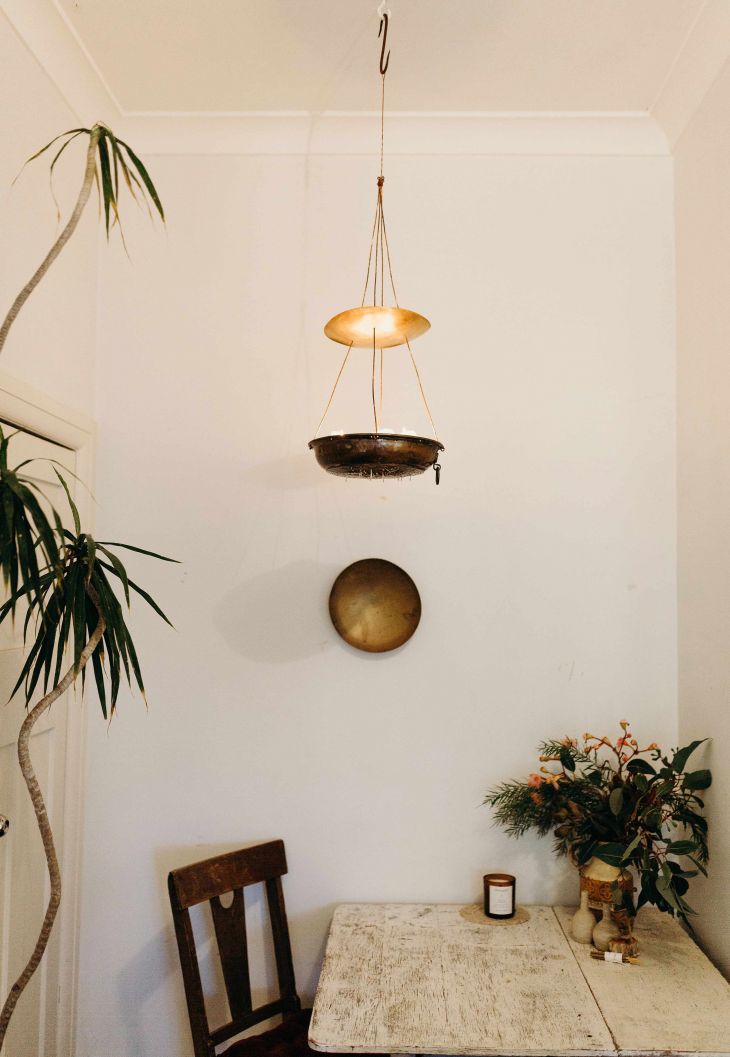 Kirsten's favourite neighbourhood jaunts.
"
The Shop.
Love this warm little nook.
Gertrude and Alice
. For a rainy day office surrounded by books, a gentler hum of conversation and many pots of hot chai tea.
Ode bar.
Some dear friends recently opened this natural wine bar on Bondi Rd. A beautiful wine list and the best focaccia in town.
Iggys
. The heart of our Bronte community. The love is actually tangible in everything Ludmilla and Iggy do. Nourishing with so much more than simply sourdough.
Community Organics
. Damien delivers organic veggie boxes to Bondi's homes weekly, love the seasonal variety.
Umu.
The best in store selection of organic fresh and dry goods, with a beautiful, changing menu.
Nimbus & Co
. Relaxing in the warmth of these infrared saunas is my ultimate winter indulgence."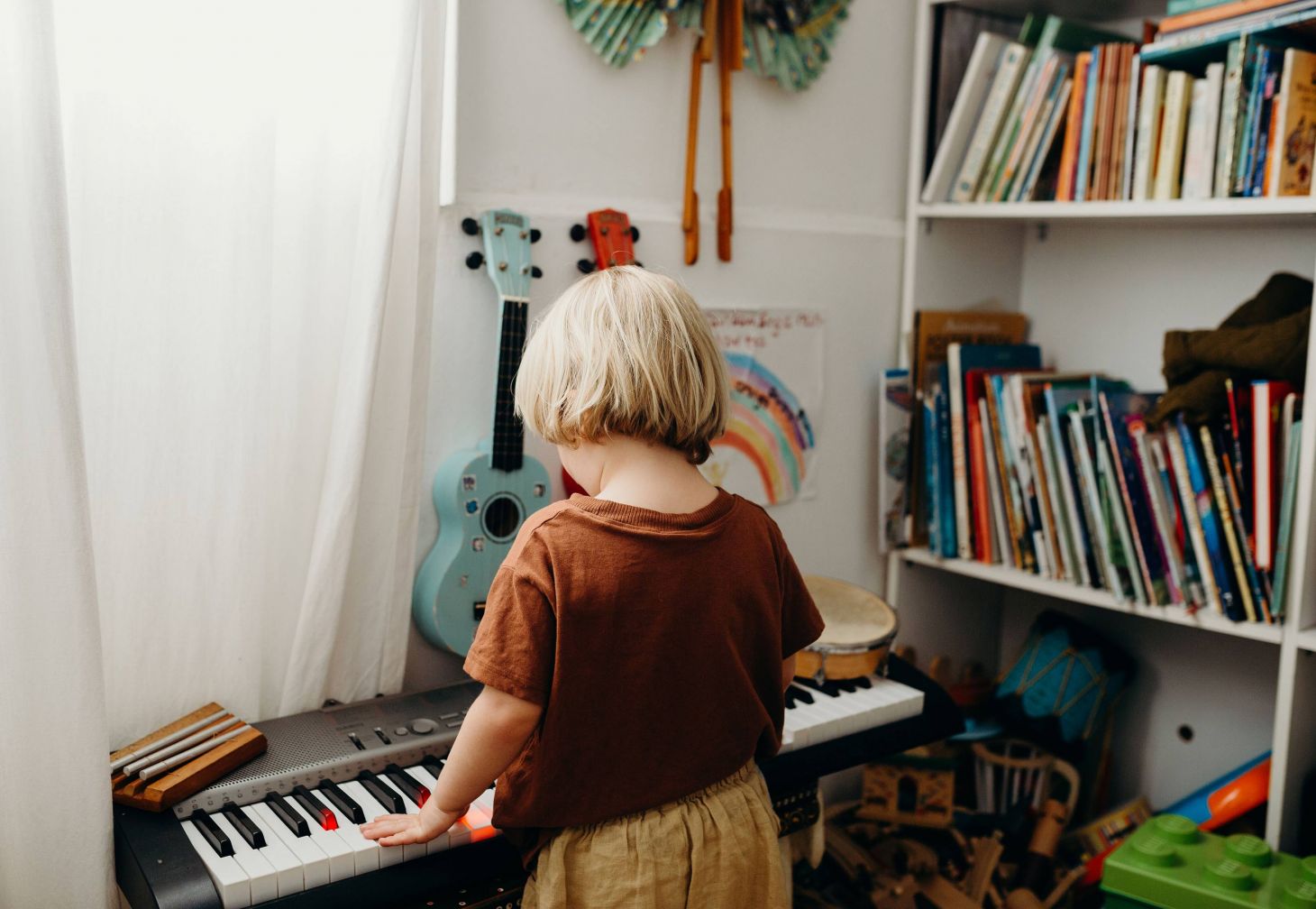 "At this point Sonny is exploring percussion. He loves music - his great grandma is a pianist and he adores her! I can't say James or I are particularly musically gifted but we always have music and off-key singing in the house. Pretending to be a dinosaur or dragon is a recurring theme for Sonny, and he's also very into his books. Waverley Library is an incredible resource for us."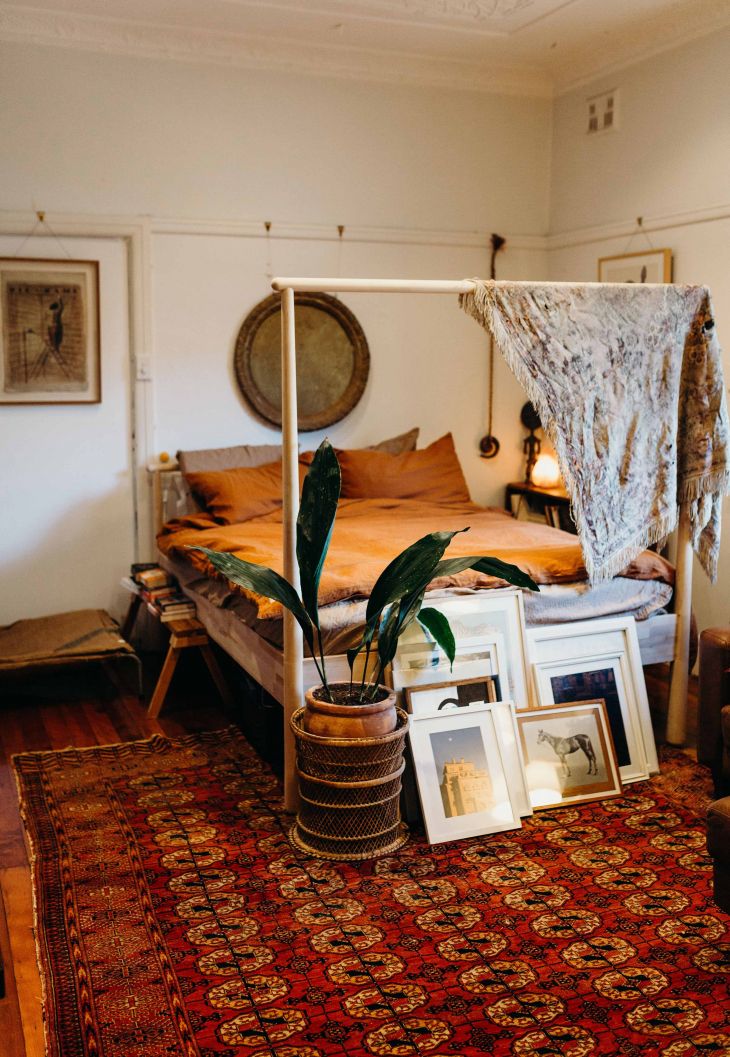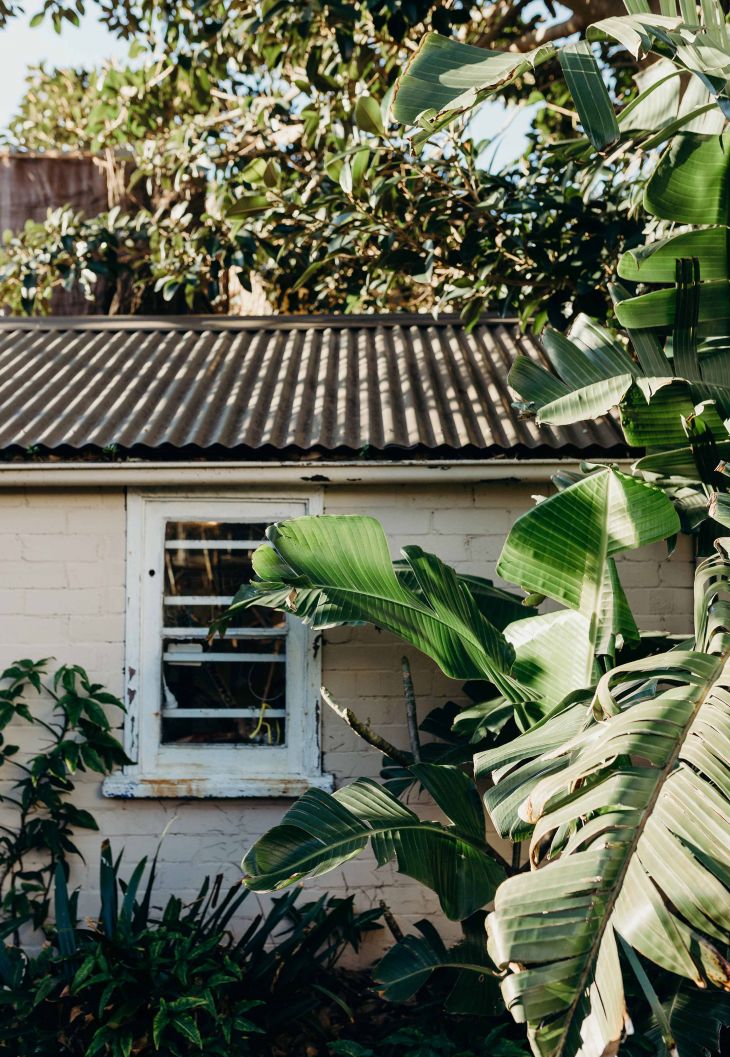 IN BED X TRIIBE linen duvet and pillow slips in tobacco. IN BED X TRIIBE flat sheet and fitted sheet in moss.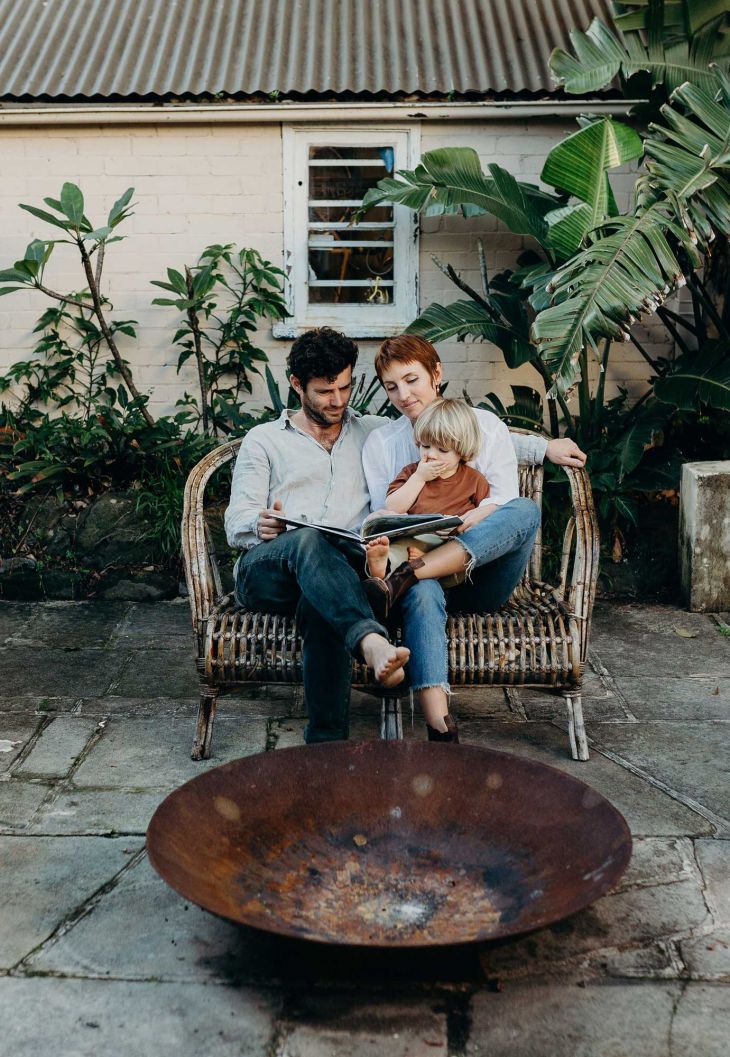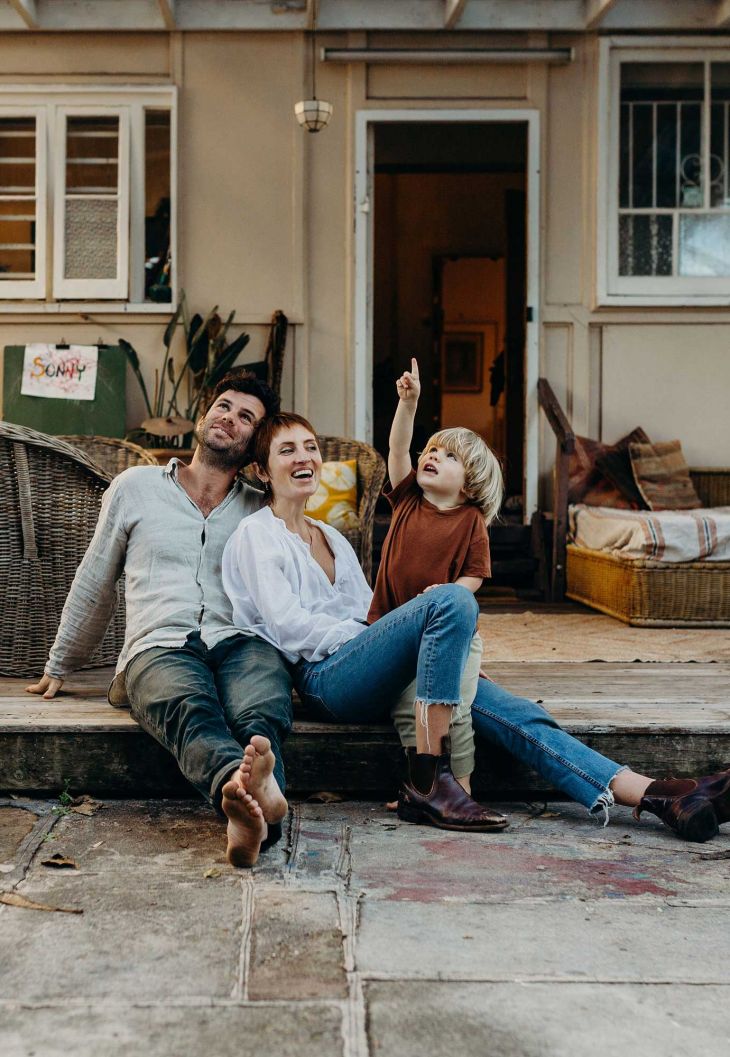 "I'm looking forward to the warmth of Summer, our next trip back to my family in NZ, our next drive up to the family farm in the Colo Valley, the next episode of Fortitude on SBS, and tomorrow morning's 4am cuddle when Sonny jumps into our bed."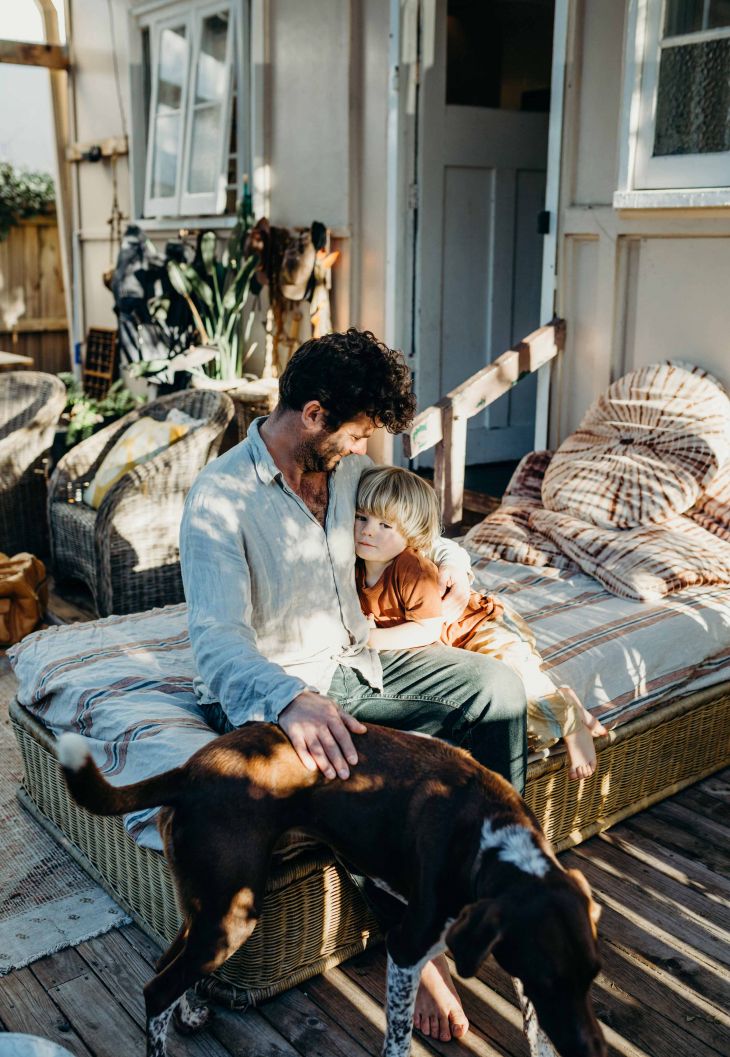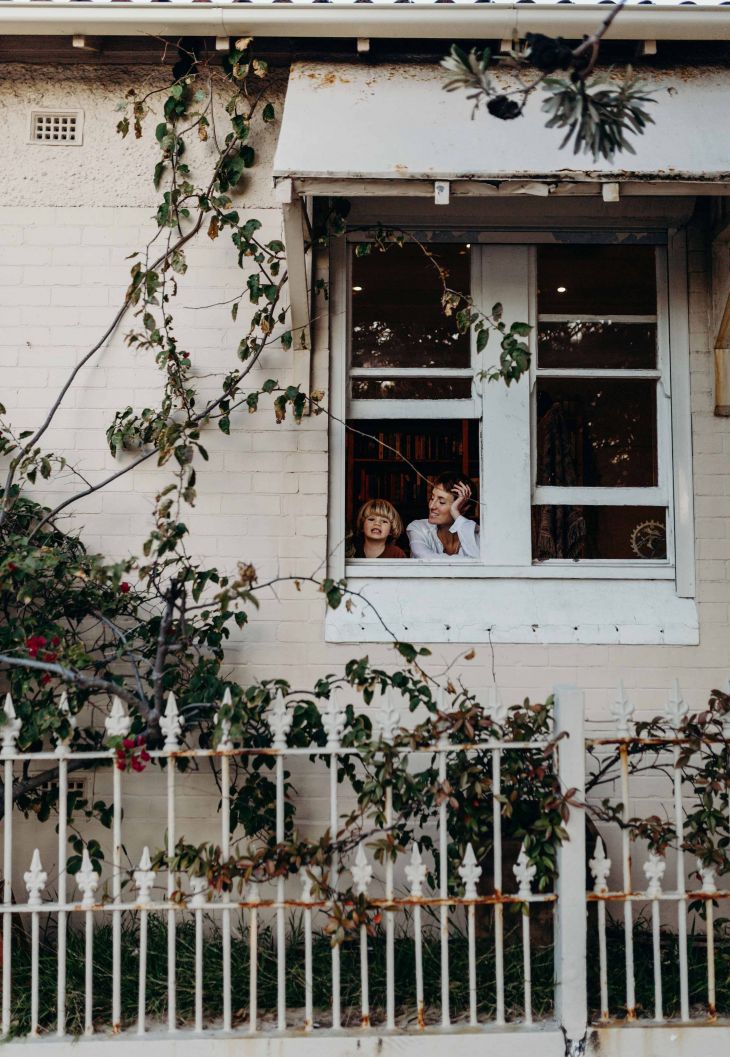 On their dog, Queenie.
"She walked off Gumtree and into our lives forever. She's got the kindest heart but is a bit of a neurotic lady. A bit borderline from the border collie half perhaps. We got her about a month before I got pregnant, so she's been on the journey and is totally Sonny's older sister. She's extremely cuddly with the family, loves kids, but doesn't have much time for people who approach her without due respect."
@orchardstlove