Jardine Hansen, Longley, Tasmania
Jardine Hansen has dedicated herself to a life of flowers. She makes her living as a floral stylist, working on installations and events between Sydney and her relatively new home in Tasmania. 25 minutes south of Hobart, Jardine and her partner bought their 25 acre property in the Huon Valley region a year ago. Their home is snuggled in between impressive mountains and pristine waterways with the two Tasmanian guarantees: ample space and a fireplace. We spent some time with the warm-hearted Jardine, learning more about her life at home and getting a tour of the local flora.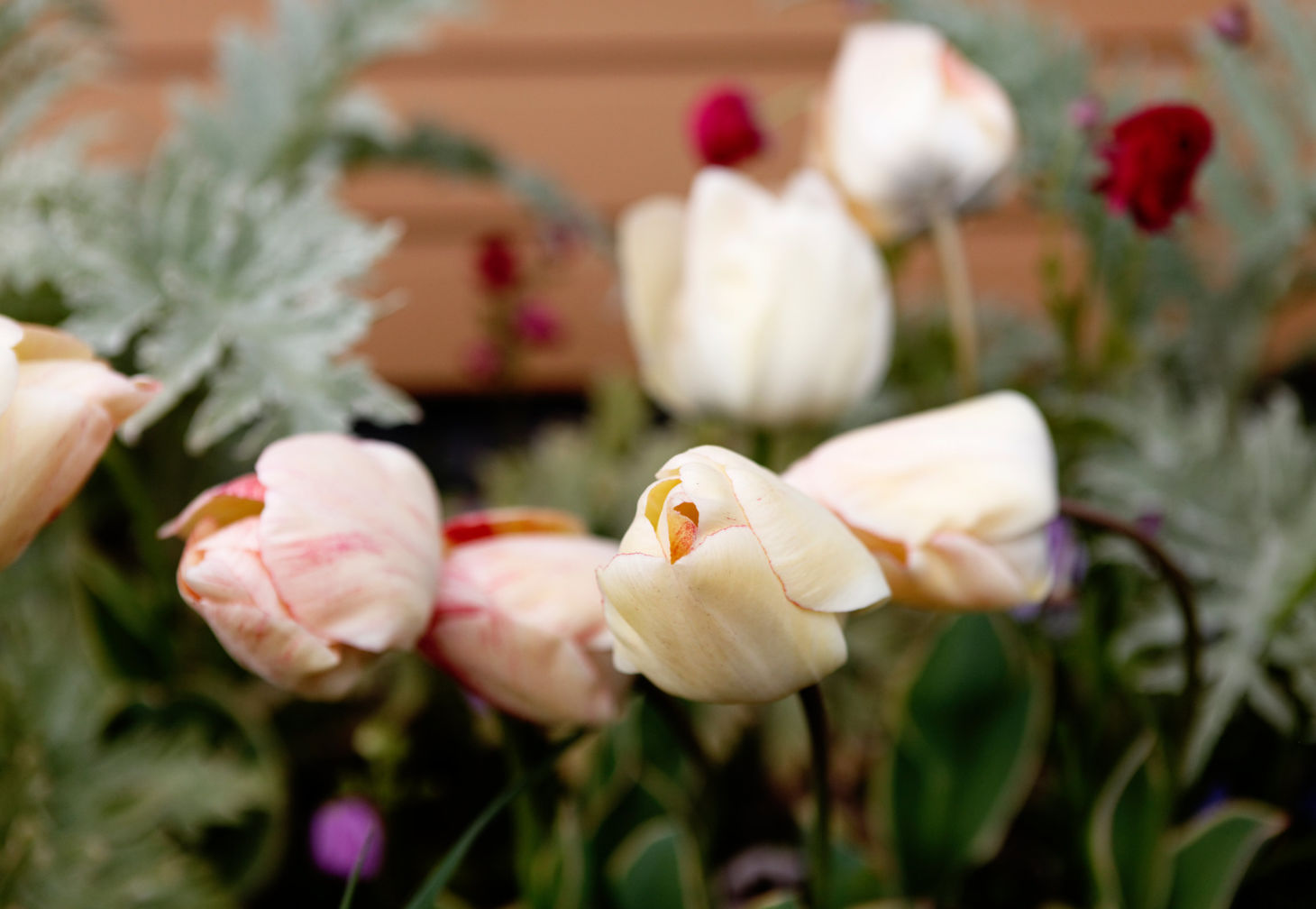 What can you tell us about your property in Tasmania, how long have you been there, what are you working on at the moment?
It's a bit wild but I adore it, we have two dams (one of which is home to a platypus), about 8 acres of it is virgin bush which is full of huge Tassie blue gum, tree ferns, Tassie pepperberry and a lot of possums and wallabies. I have a 450 metre square grow space which we have wildlife proofed with a solar electric fence. There are very tiny fruit trees, hellebore, currants, potatoes, salad greens, radish, kale and some pretty ornamental trees and shrubs in there which I've slowly planted out. My Dad and I built a little greenhouse using recycled window frames from the tip shops in Hobart (the tip shops are so amazing, I wish the rest of Australia got on board with this!) and I have been using it to raise a lot of seedlings and cuttings which will increase what we're growing. I have wanted a glasshouse for an age, they are such wonderful functional and slightly mysterious places.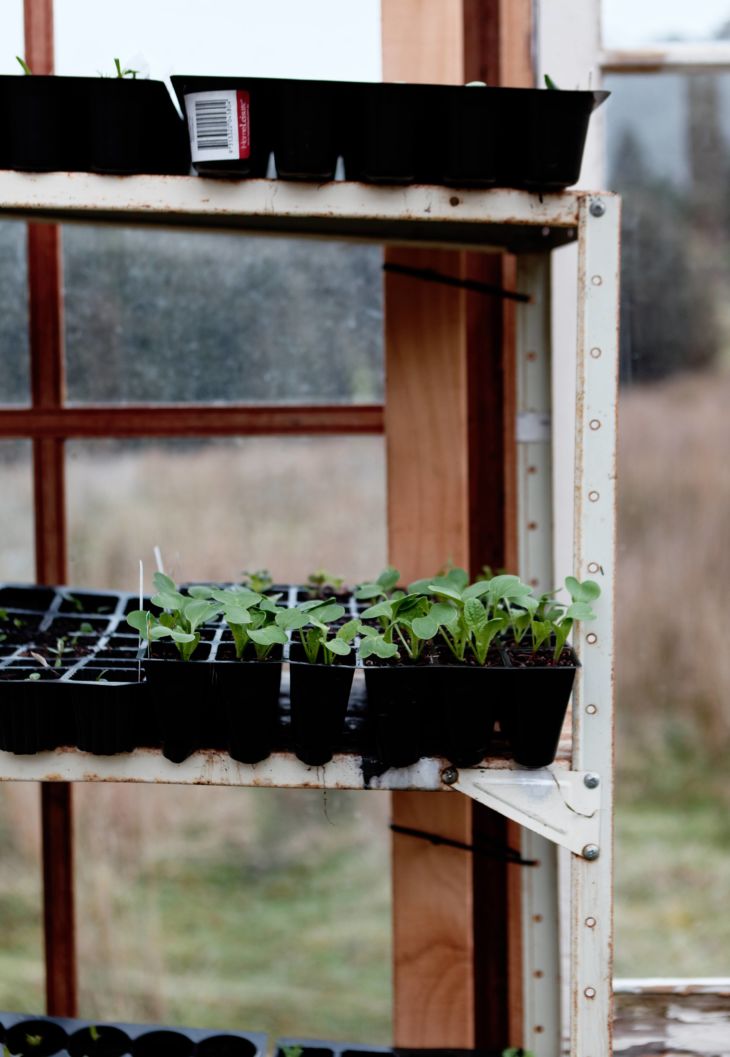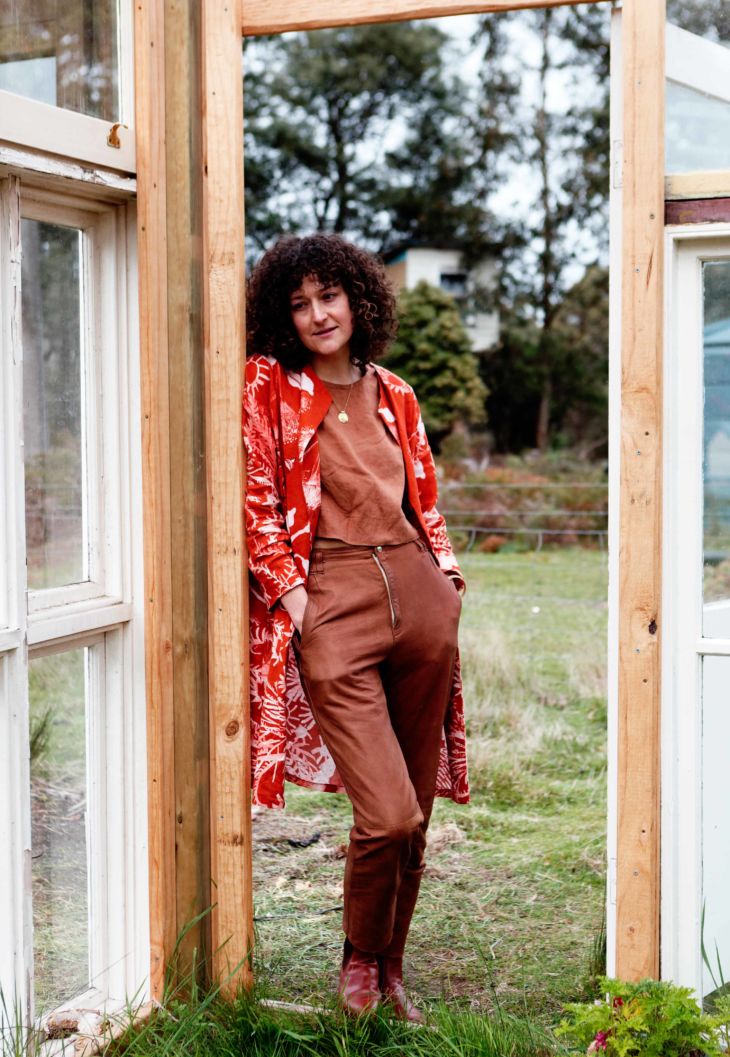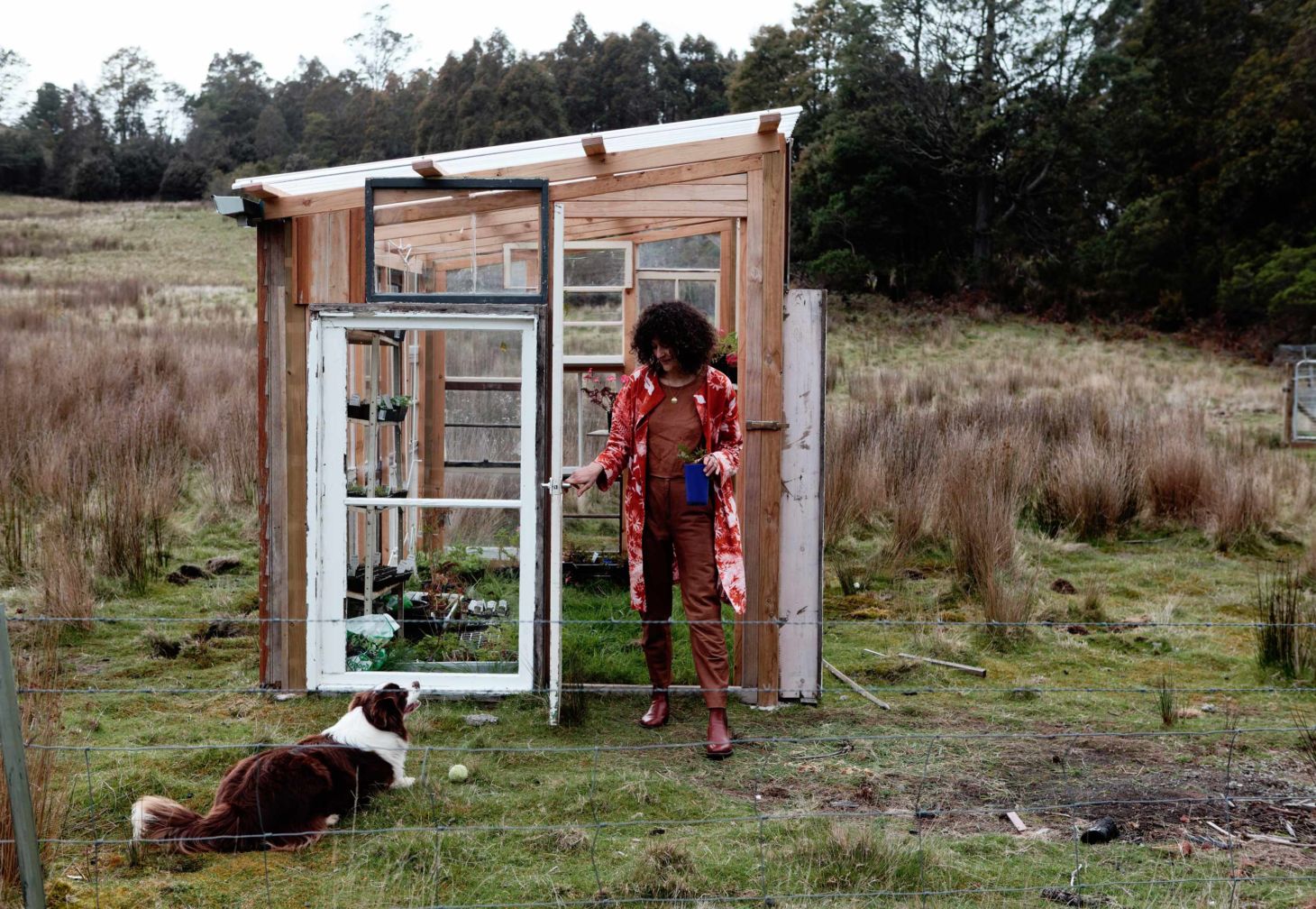 Can you share with us some of your favourite places to go nearby?
There's a really great waterhole near us in Longley which is so beautiful on a hot day, we can take our dog there too which is pretty special as she loves swimming. En route to the waterhole is Longley Organic Farm run by the loveliest people, they have a great roadside stand so it's always nice to swing by and grab some veggies/berries/plants from them and eat them by the river. There are so many great hikes around us, the trails that riddle through Mount Wellington are beautiful, I love hiking up to Cathedral Rock too. We do a bit of kayaking in the warmer months and love paddling the Huon River or across the channel to Bruny Island if the water is calm. We're right on the cusp of the Huon Valley which is full of apple and cherry orchards, it's so nice to go there at any time of year as you either get blossom, fruit, autumn colour or dramatic bare branches in winter. It's always changing and striking because of that. There are lots of nice beaches around too, it seems a bit indulgent to have access to mountains, valleys and beaches but that's Tassie for you.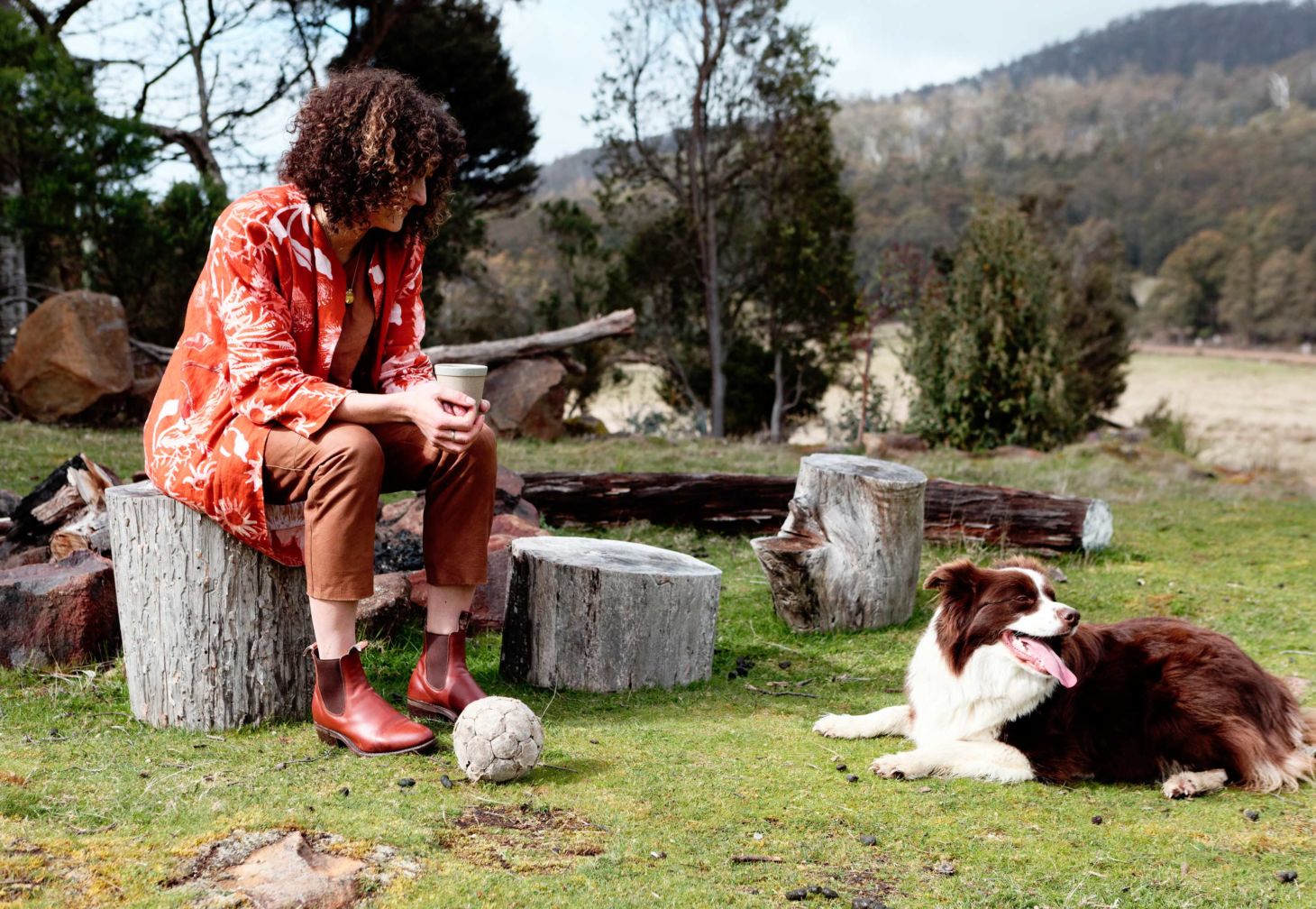 What can you tell us about your childhood, how do you think it has informed your work today?
I was lucky enough to have horses growing up so even though we lived right in Sydney I spent most of my weekends thinking I was a cowboy, camping out in a swag in the bush with friends and family and looking after my horse. It was so idyllic and has been hugely influential, it gave me a deep love of the Australian landscape and taught me lots of great practical things like how to pitch a tent, light a fire, cook on a fire and maybe some good discipline in being responsible for feeding/watering/grooming my horse. I feel as though my work as an event florist, whilst being very creative and working with incredible flowers, is so often about logistics and problem solving which I Iove so much. I'm relatively practical and remember as a kid wondering what job I could do where I just get to come up with solutions/problem solve all the time, it turns out floristry is a great fit. I guess a lot of jobs are like that, especially if you're self employed. My nan was an incredible gardener and woman. She taught me to appreciate flowers in the garden and her love of cold climate plants has definitely left an enduring mark on me.
My nan was an incredible gardener and woman. She taught me to appreciate flowers in the garden and her love of cold climate plants has definitely left an enduring mark on me.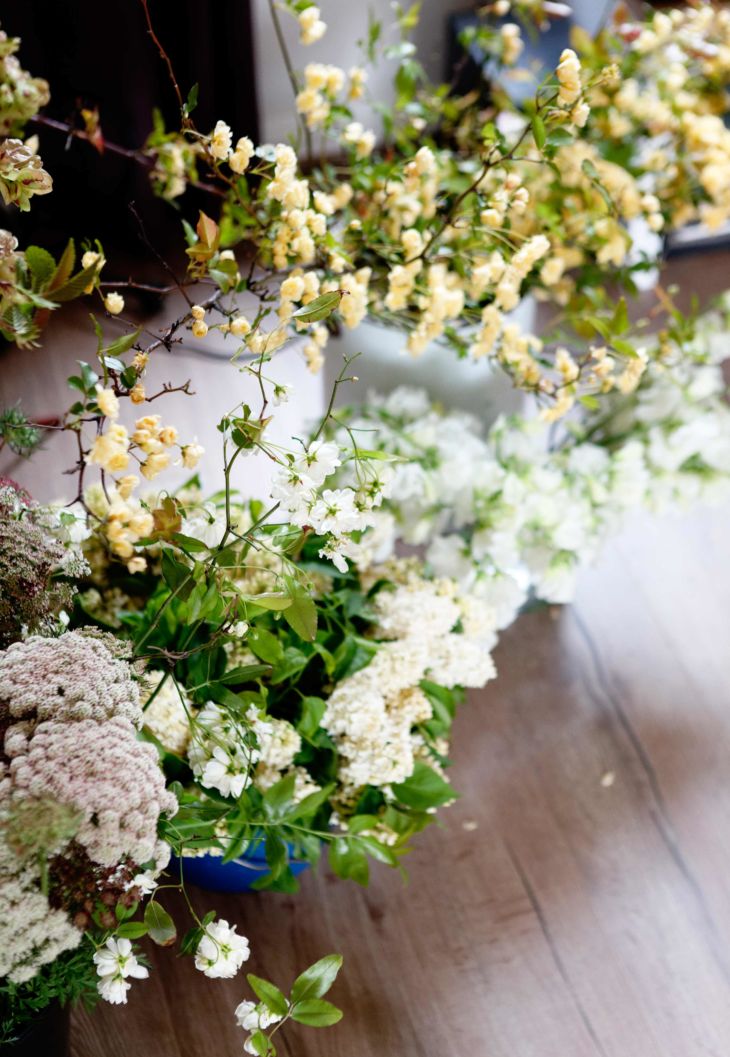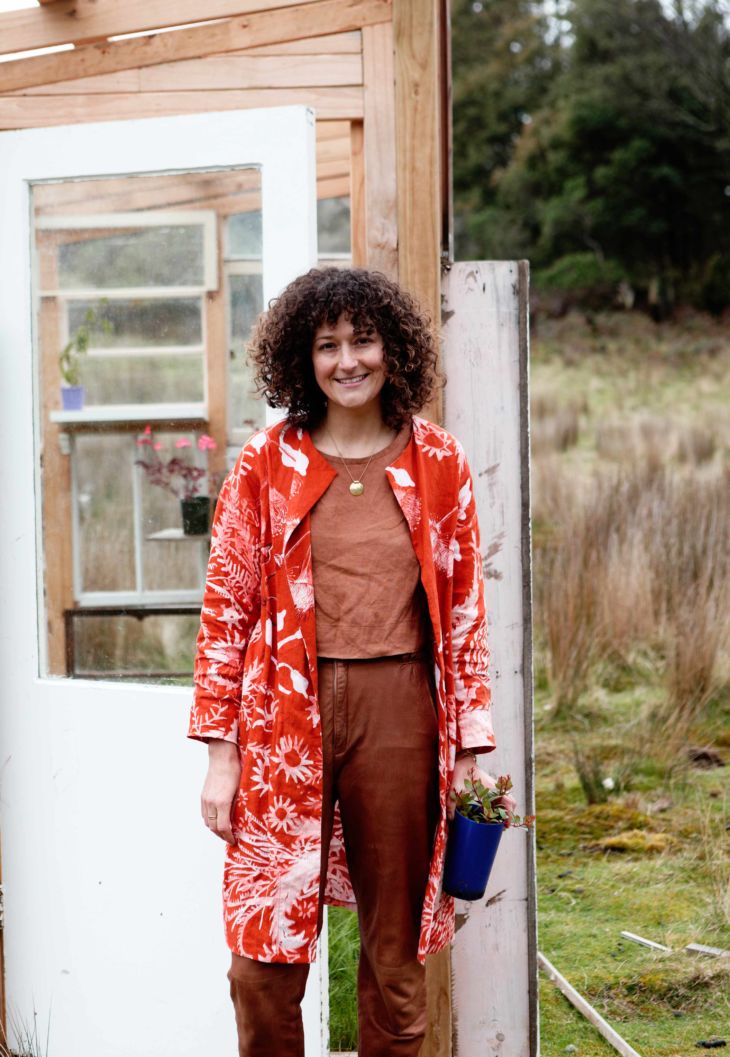 What are you in the process of learning more about?
Ah gosh so much, good question. I'm always trying to find time to practice and experiment with flower arranging. Tassie is very inspiring for that. I'm trying to muddle my way through learning how to ferment/preserve fruit and veggies. I've got a simple kraut down and pickle lots of carrots and radish but would love to explore that more. I feel as though I'm just scratching the surface with growing ornamental plants and food crops, I'm very keen to keep learning there, focusing on soil health and regenerative practices. We have been doing some in and outdoor rock climbing and I really enjoy that, especially outdoors which is a good mental and physical challenge. I love scent too and have a small copper steam distiller that I co own with one of my favourite people, it's really interesting playing around with different botanicals to see what notes get extracted.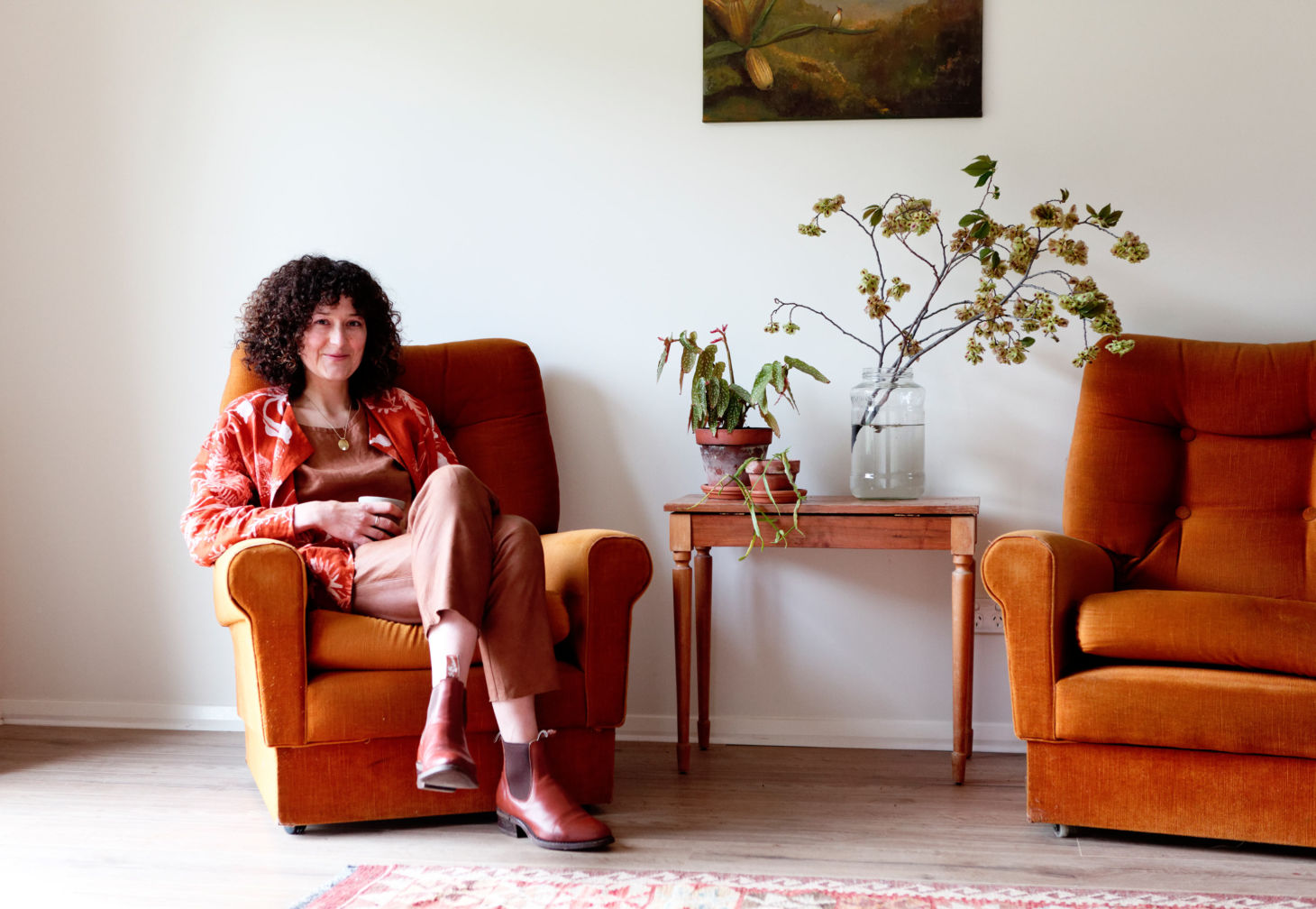 Can you share with us some of things you do or practice at home, with being mindful of the environment in mind?
We have a nice big compost heap where all our food scraps, tea leaves, paper, leftover flowers and branches from my events get mixed in with the neighbour's chicken poo and eventually turned into rich stuff to grow our plants on. We have a little worm farm going too, they get finely diced fruit/veggie scrapes and we use their casings and (hyper nutritious not at all weird) wee on the garden. We collect rainwater on all roofs (house, sheds, glasshouse) for all of our needs, it's pretty nice not being on town water and we've been very lucky with rainfall in Tassie thus far so the tanks are full. It's been pretty scary and heartbreaking seeing farmer friends struggle through the drought in other parts of the country. Our house is built on a slab and we have floor to ceiling insulation which keeps the house at a nice temperature year round, we light a fire on the chilliest nights but otherwise don't use any power to heat which also feels pretty good. This year I want to add solar panels.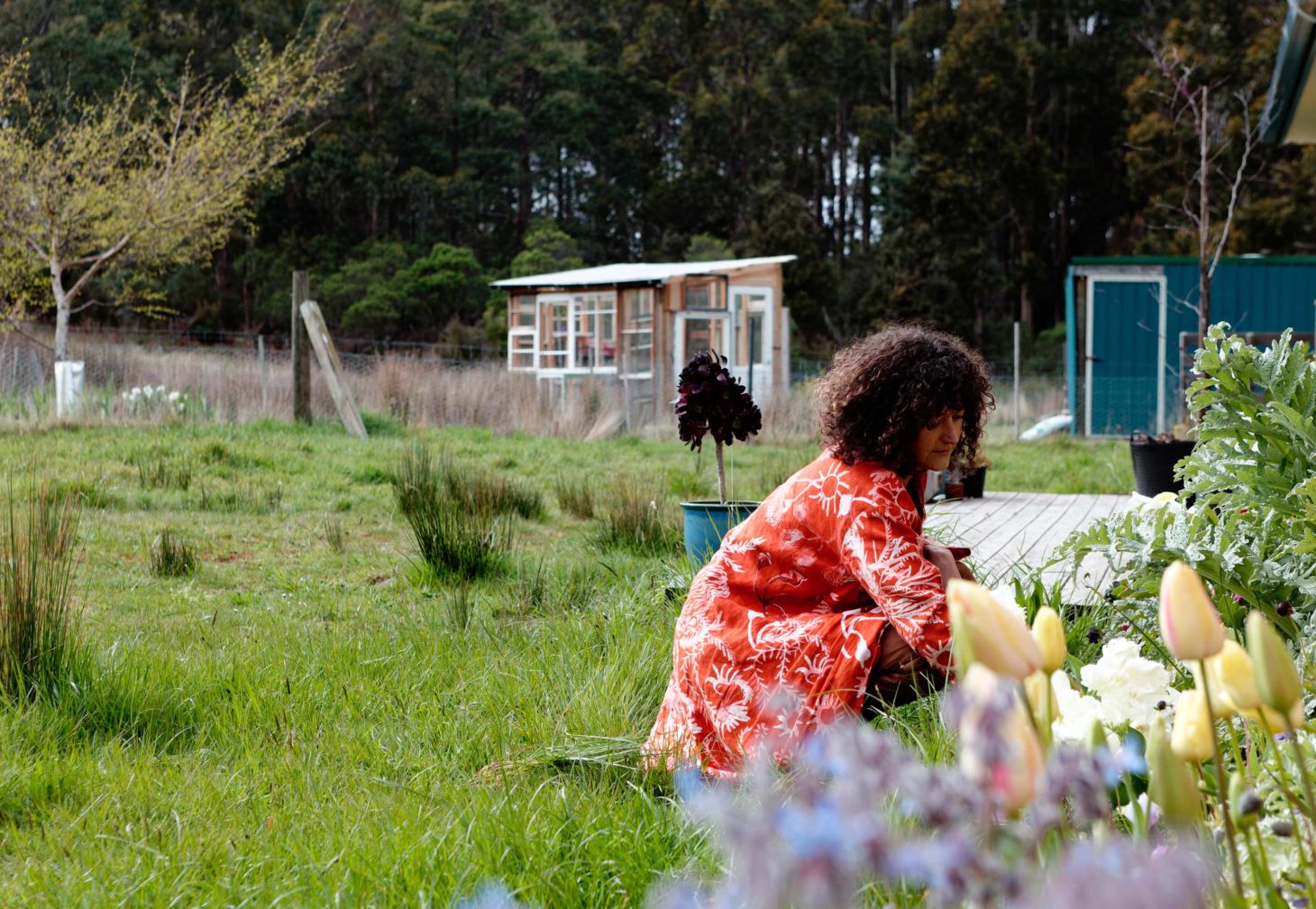 Do you have a morning routine?
I spend a fair bit of time bouncing back and forth with most of my events and work still in Sydney. If I'm there I usually book a few events in back to back and feel as though each day starts early, around 4 am, either going to the flower markets, setting up an event, cleaning up after an event. Tassie days usually start so nicely, my partner brings me a coffee or two in bed while I read then I take our dog Dash for a walk usually a little hike up to a wild windswept olive grove near our house then I sit down to my computer and do admin for my business. If it's a nice day I invariably make my way into the garden and potter about with the endless (and joyous) tasks I find there.
If it's a nice day I invariably make my way into the garden and potter about with the endless (and joyous) tasks I find there.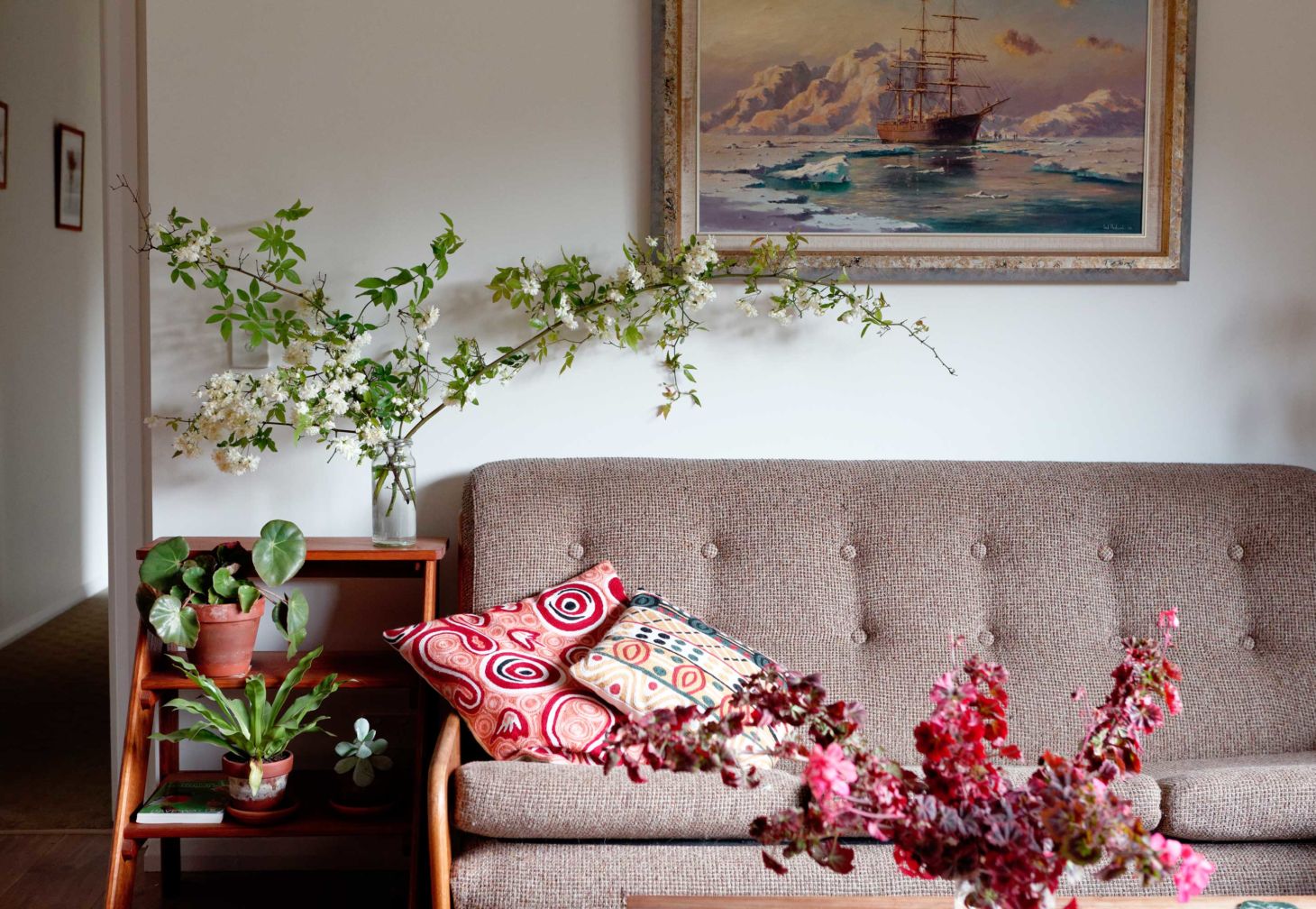 A bedtime routine?
I don't look at my computer after 5pm and try not to look at my phone with varying degrees of success. I love an evening bath, usually with some essential oils steaming away and a book or music playing. I usually go to bed around 9pm.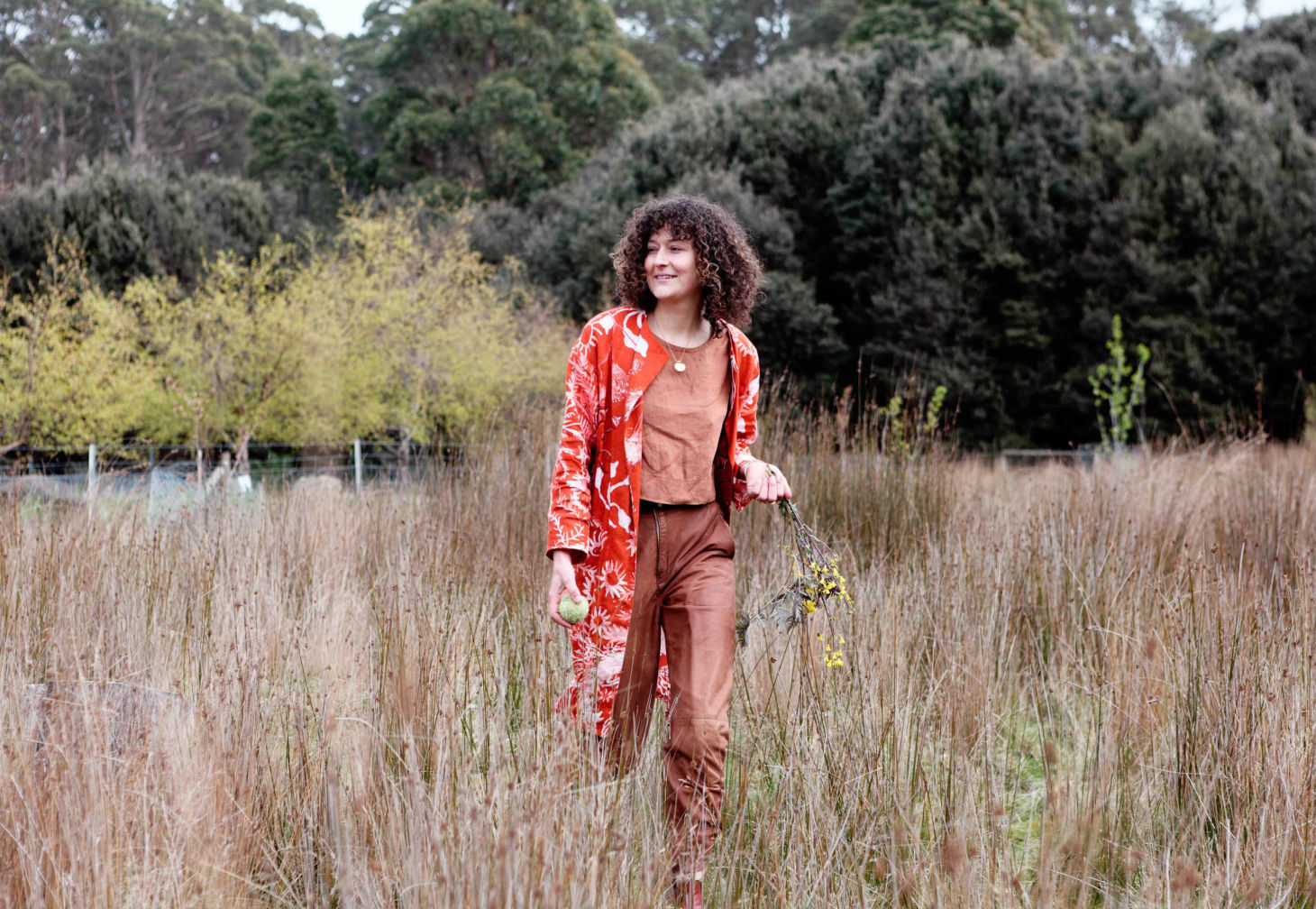 What are you looking forward to?
I'm off to Japan for the first time in 2 days and going to visit as many gardens as possible. We are doing a bit of hiking, lots of eating, some onsen soaking and I'm catching up with one of my loveliest friend's from NYC who will be there for one day when I am. I'm really looking forward to Summer in Tassie, it's so great the days are so long here over Summer and it never really gets too hot to do anything outdoors, it's perfect!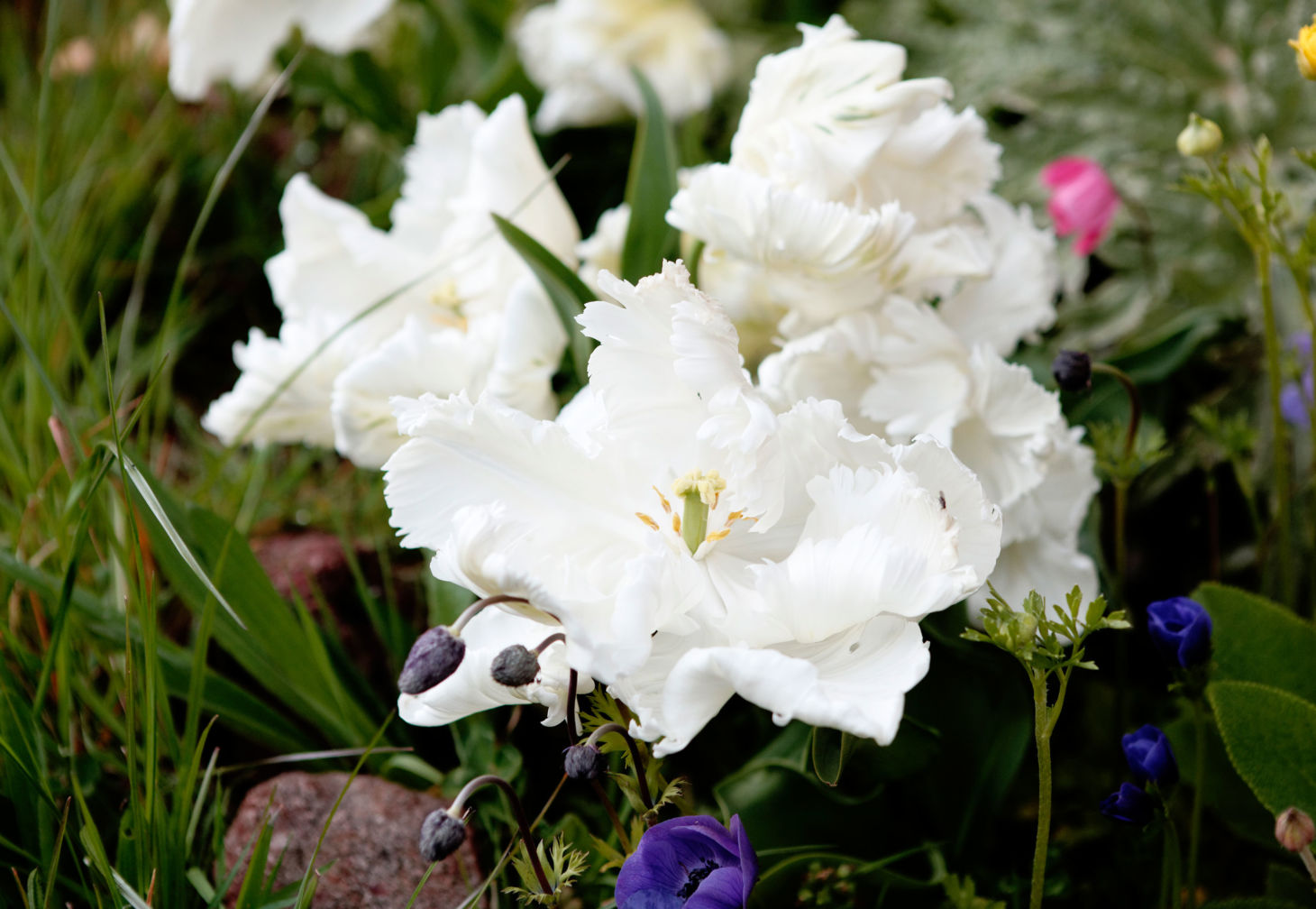 What feels important to you right now?
Family and friends, always. Water security and preserving wild places in the world (again always). To be a bit flippant, I am very keen to get strong enough to do a chin up, I've never been able to do them which kind of peeves me. I've been working on it though and hopefully can haul myself up by the end of the year.