How to be your bedside best
Pictured above: HAY bedside in black oak, Anglepoise lamp in jet black, stripe duvet, charcoal flat sheet & navy pillowslips all available at IN BED. Pot plant viaThe Plantarum
The bedside table is a kind of balancing act between necessity & want (like life in general if we're getting existential about it). Too bare feels clinical, too cluttered and you'll be having 'Hoarders' nightmares before your head hits the pillow.
Pictured above: HAY bedside in natural oak, Clean Sheets candle, Strange Plants II, peach duvet, charcoal flat sheet and dove grey pillowslips all available at IN BED.
There should be enough room for a few essentials – a book, a lamp, a glass of water and maybe a small plant or candle. But do you really need draws filled with 3 types of hand cream, several phone chargers and a couple of books you've barely cracked the spine on?
Take your cues from our go-to interior guru's We Are Triibe "When picking furniture for a bedroom we don't often opt for bedside tables with drawers, but rather we tend to use simple side tables or stools and mismatch them to create a lighter look and feel."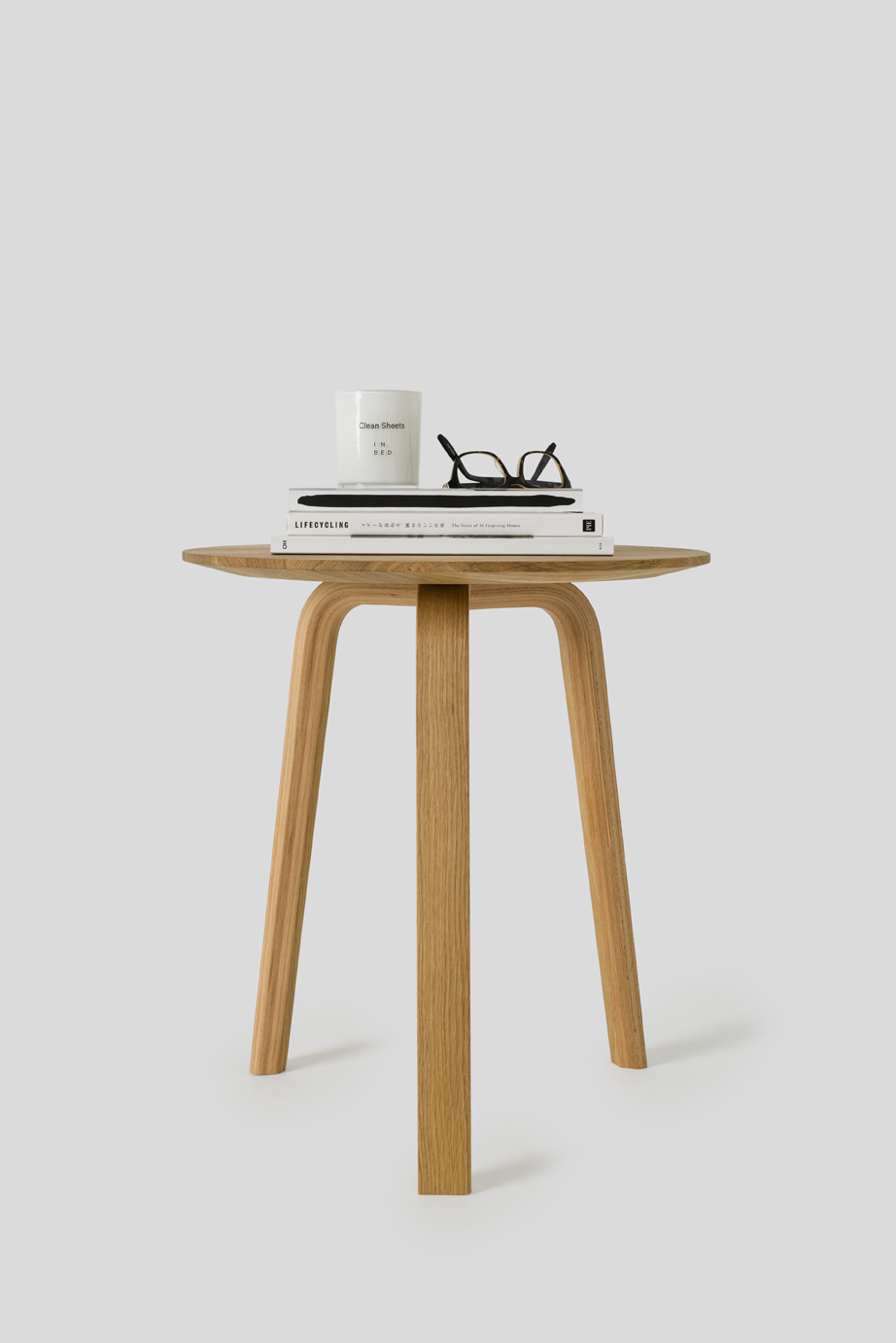 If the temptation to fill a space is there it's inevitable you will – most likely with things you really don't seeping into your subconscious while you sleep (broken pens and old receipts anyone?)
So keep things simple, add personal touches with things you really need or love, and you're on your way to creating perfect, bedside harmony.
To see our full bedside edit click HERE.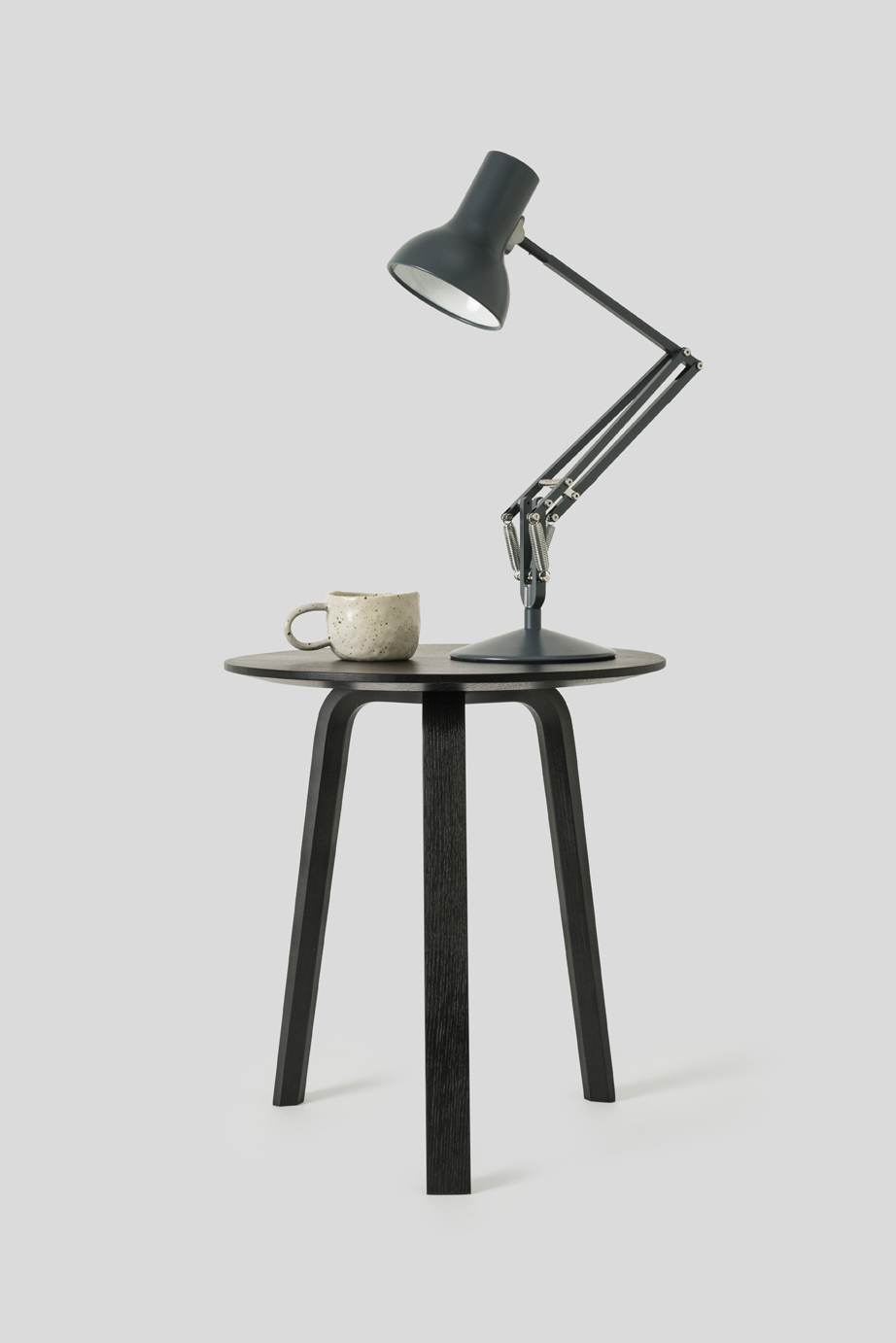 Pictured above: HAY bedside in dark oak, Anglepoise lamp in slate grey, Katia Carletti mug