Daisy Tulley & Alex Dowd, Marrickville
It's a vast and semi-wild backyard and not what you'd necessarily expect of a block in Marrickville. There are chickens, cats, guinea pigs - all given their names and tended to by 5-year old June. We're in the home of Daisy Tulley, Alex Dowd and their two children, June (5) and Doggie (2). Daisy is a musician, formerly of Bridezilla, Low Lux and she's now working on releasing a collection of her solo work. Alex co-owns two Sydney bars, Tio's Cerveceria and The Cliff Dive. Daisy also works on the latter, which took out the award for Australia's best nightclub last month. They juggle music, bars, pets and kids with a combination of practicality and humour. We spent a morning hanging out with the family, sitting on the deck and watching the kids busy themselves in the backyard.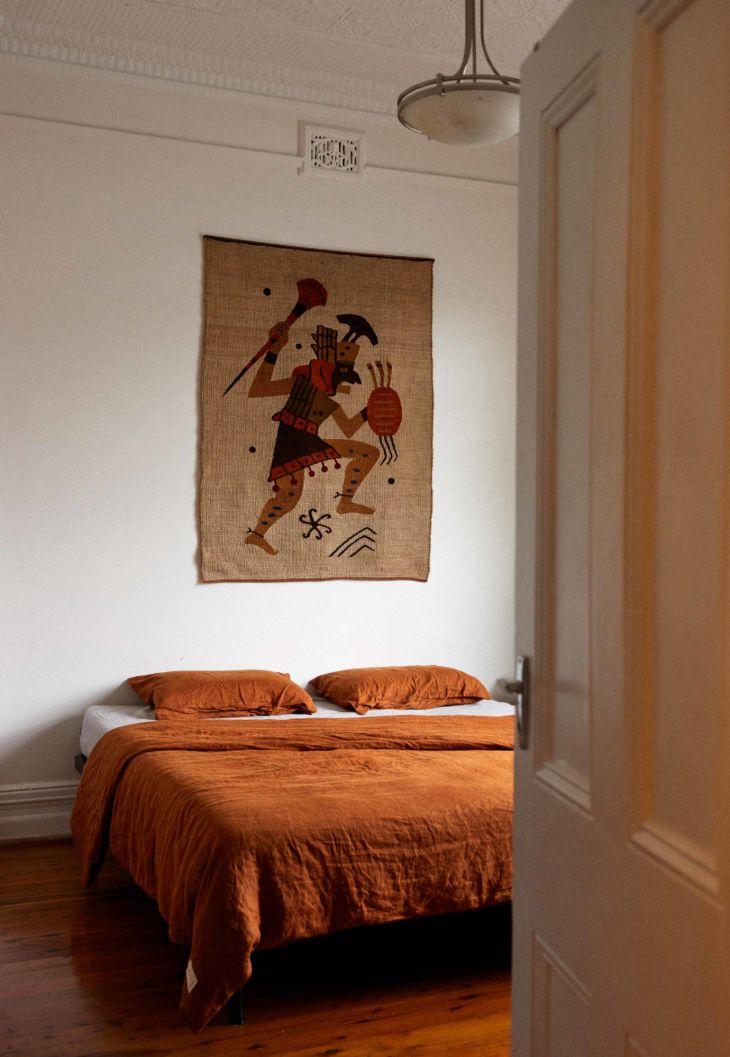 Daisy & Alex's cosy bedroom featuring our Tobacco Linen bedding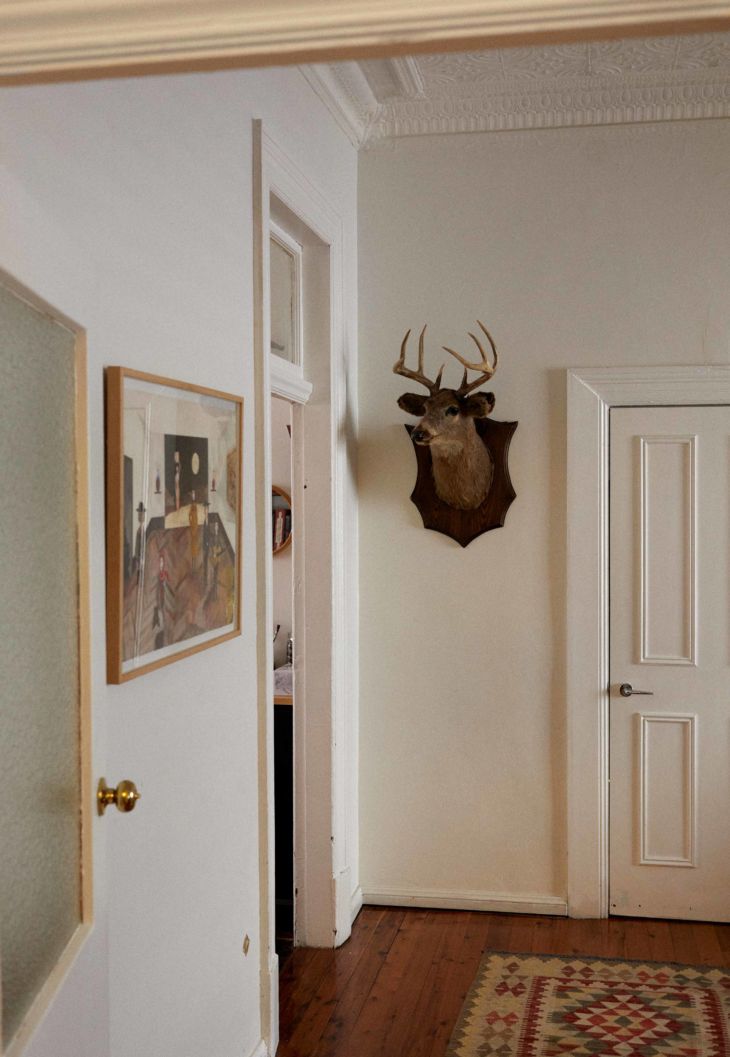 How long have you lived in your home? What do you enjoy about it? What is difficult about it?
We moved into our Marrickville family home one year ago from only a few streets away. We love the massive garden we have. The children get lost in it and are very lucky to have such a country style upbringing right in the city. The only downside of Marrickville is we sometimes find being under the classic inner west flight path noisy and annoying.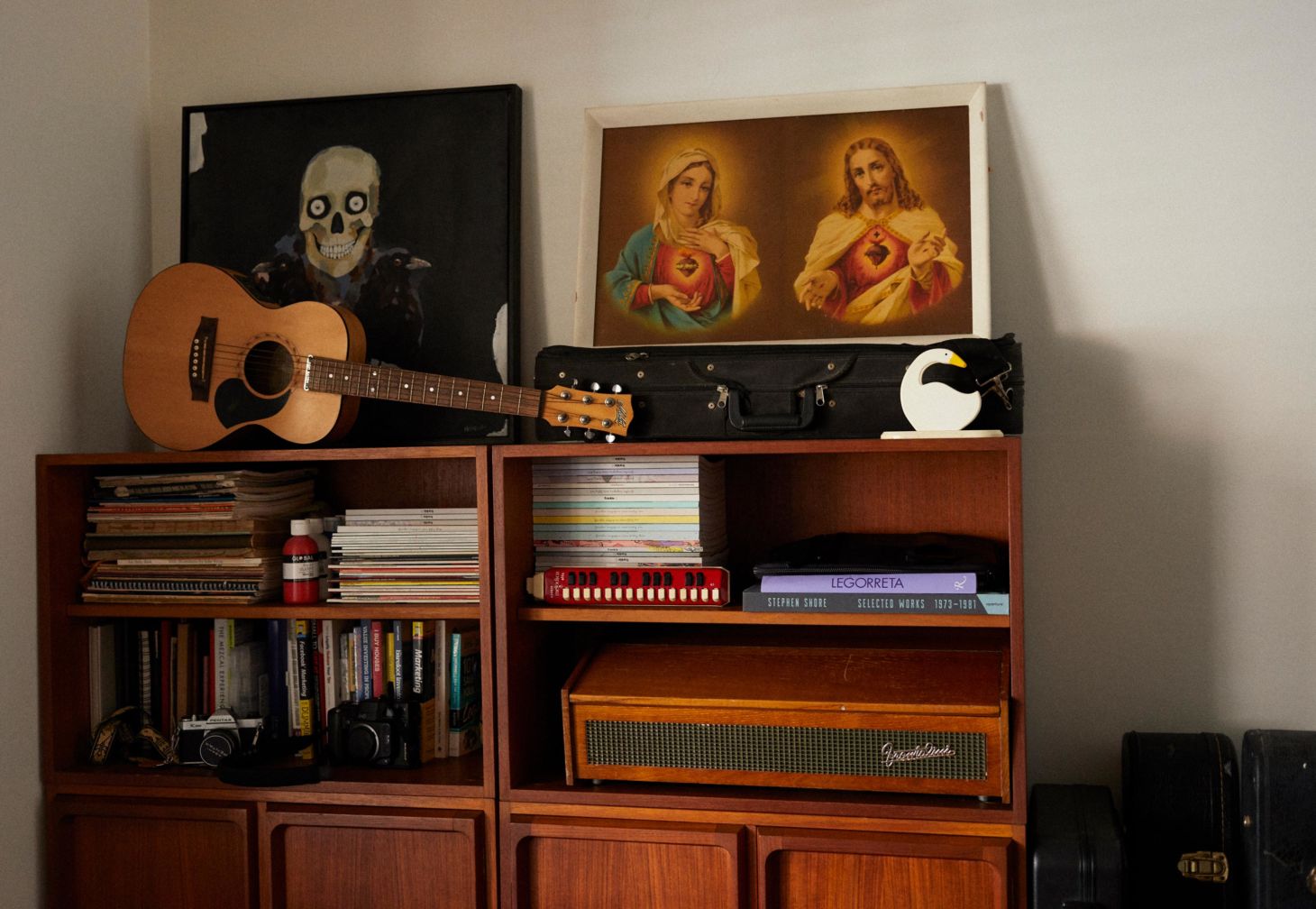 What can you tell us about all the animals and their personalities.
Our crew, that surprisingly gets along, consists of 2 cats, 5 chickens and 2 guinea pigs. Driven by our animal loving daughter June we keep collecting pets over the years and joke of getting a goat to complete the family farm. June's cat Emma is ''a chill cat'' coined by June and the chickens are very used to being held so will stop for a cuddle when you get close. The guinea pigs are due to have babies in the coming months which will be a highlight of 2019.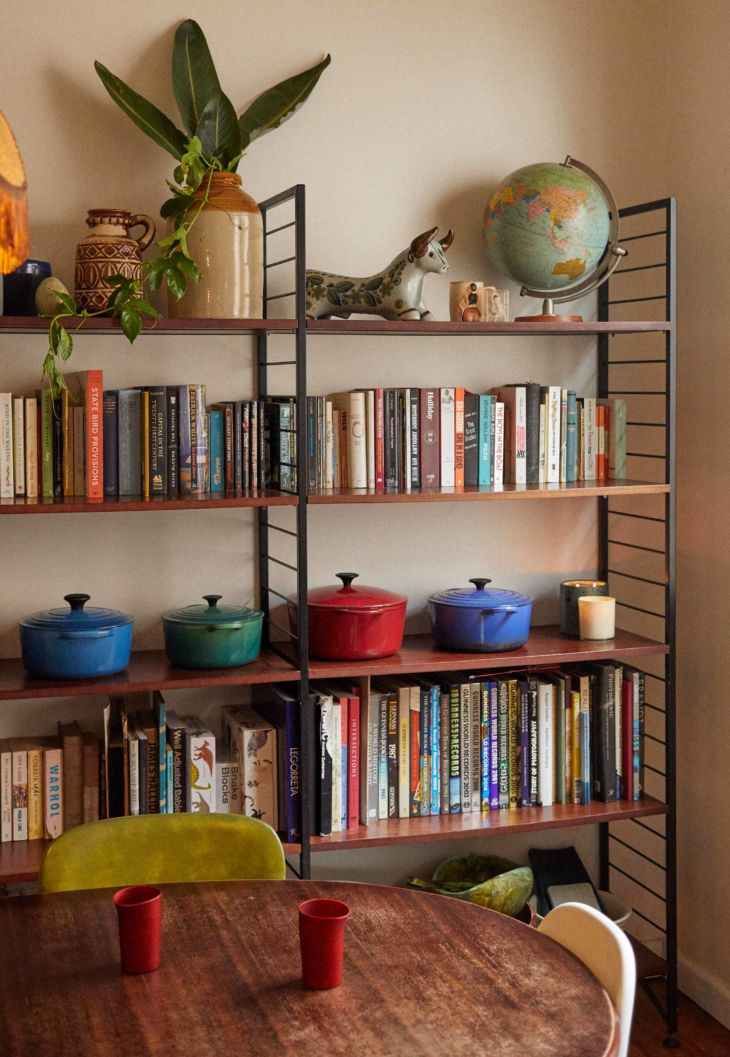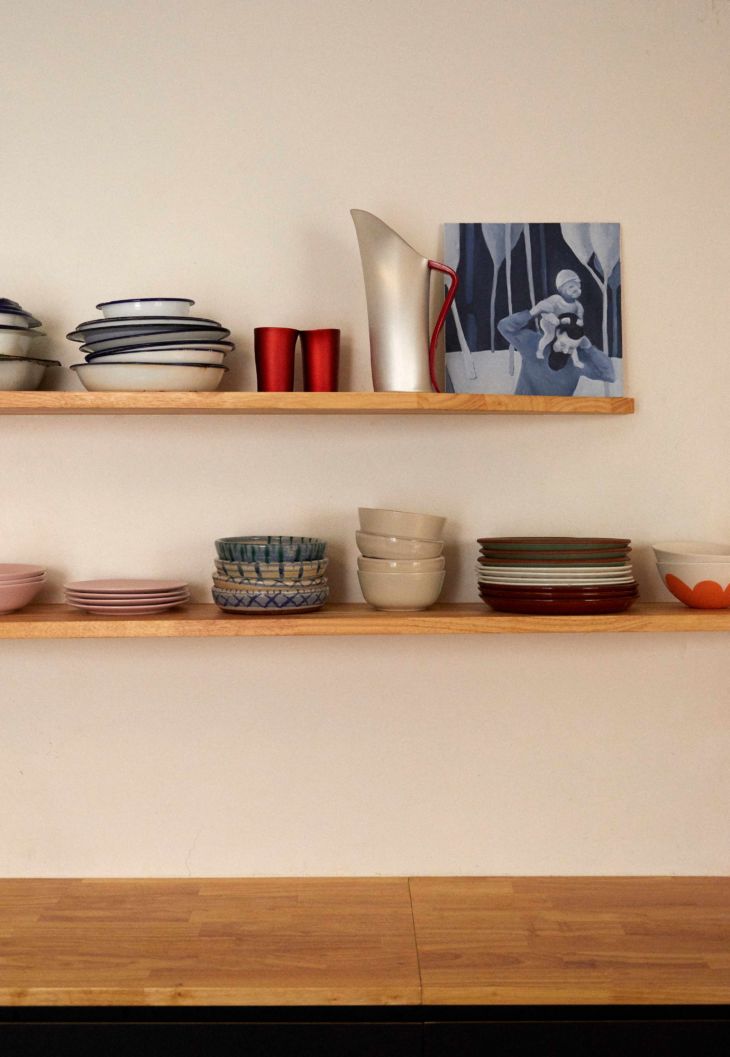 You guys do shared care of the kids, what does that look like?
Recently we have figured out that shared cared of the children makes us a happy family. It's a simple as Alex working less and spending more one on one time with the children. This has enabled me (Daisy) being able to enter the small business we own and concentrate on music once again. Sometimes it's stressful as we feel like ships in the night juggling the bars and babies but the most positive outcome is we both have much more respect for each others roles and the kids get to have a more rounded upbringing.
Sometimes it's stressful as we feel like ships in the night juggling the bars and babies but the most positive outcome is we both have much more respect for each others roles and the kids get to have a more rounded upbringing.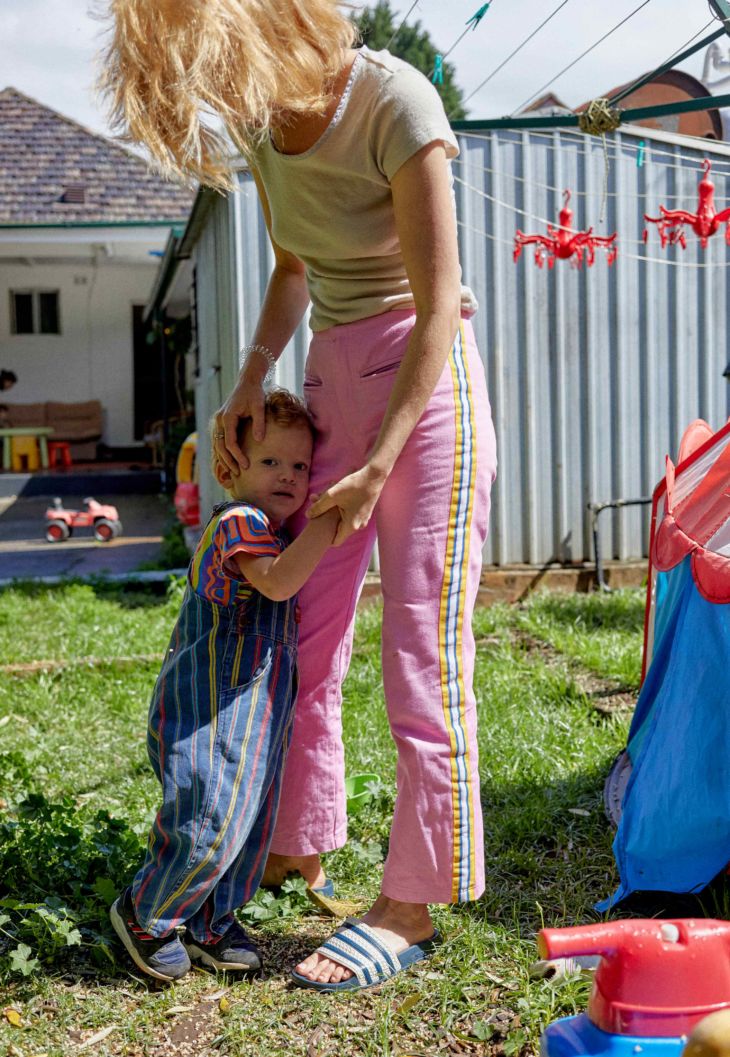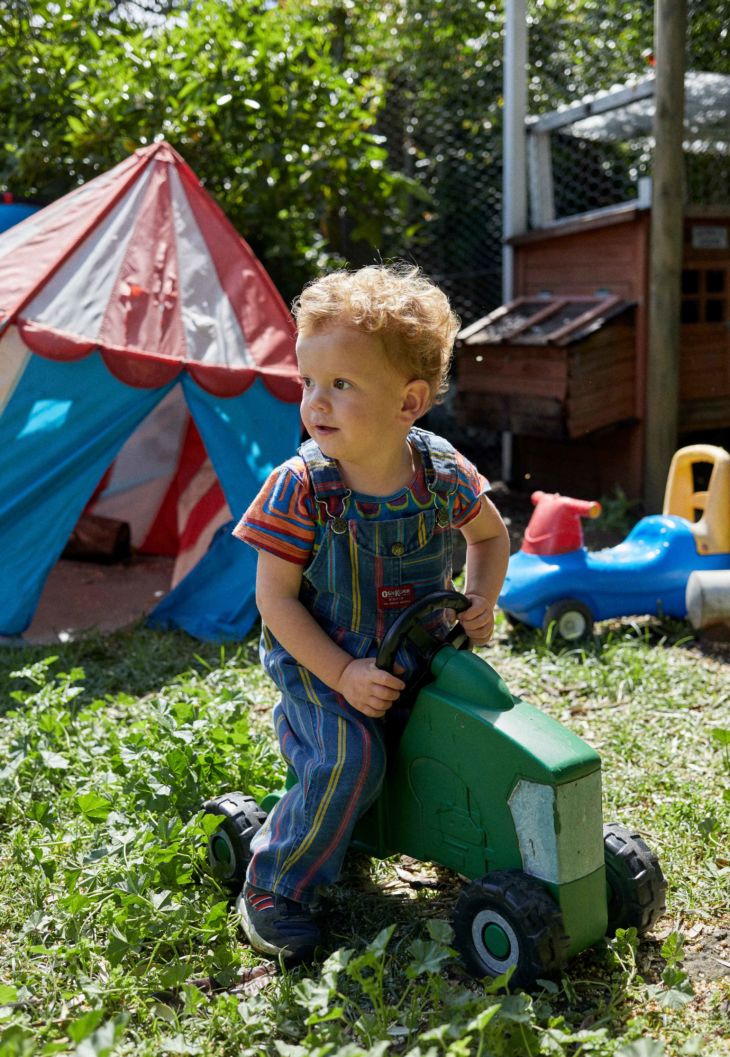 You've got an enviable art collection, what can you tell us about the works.
Most of our art is from our friends. We love supporting our friends with whatever they do and we have lots that make art! Max Berry, Al Poulet, Kyle Murrell, Allie Webb and Mclean Stephenson are the most notable friends you'll see in the photos. We also love Robert Foster (FINK) sculptures and West German Pottery. My Mum and her siblings also have a very stylish eye and have given us lots of the great pieces on display.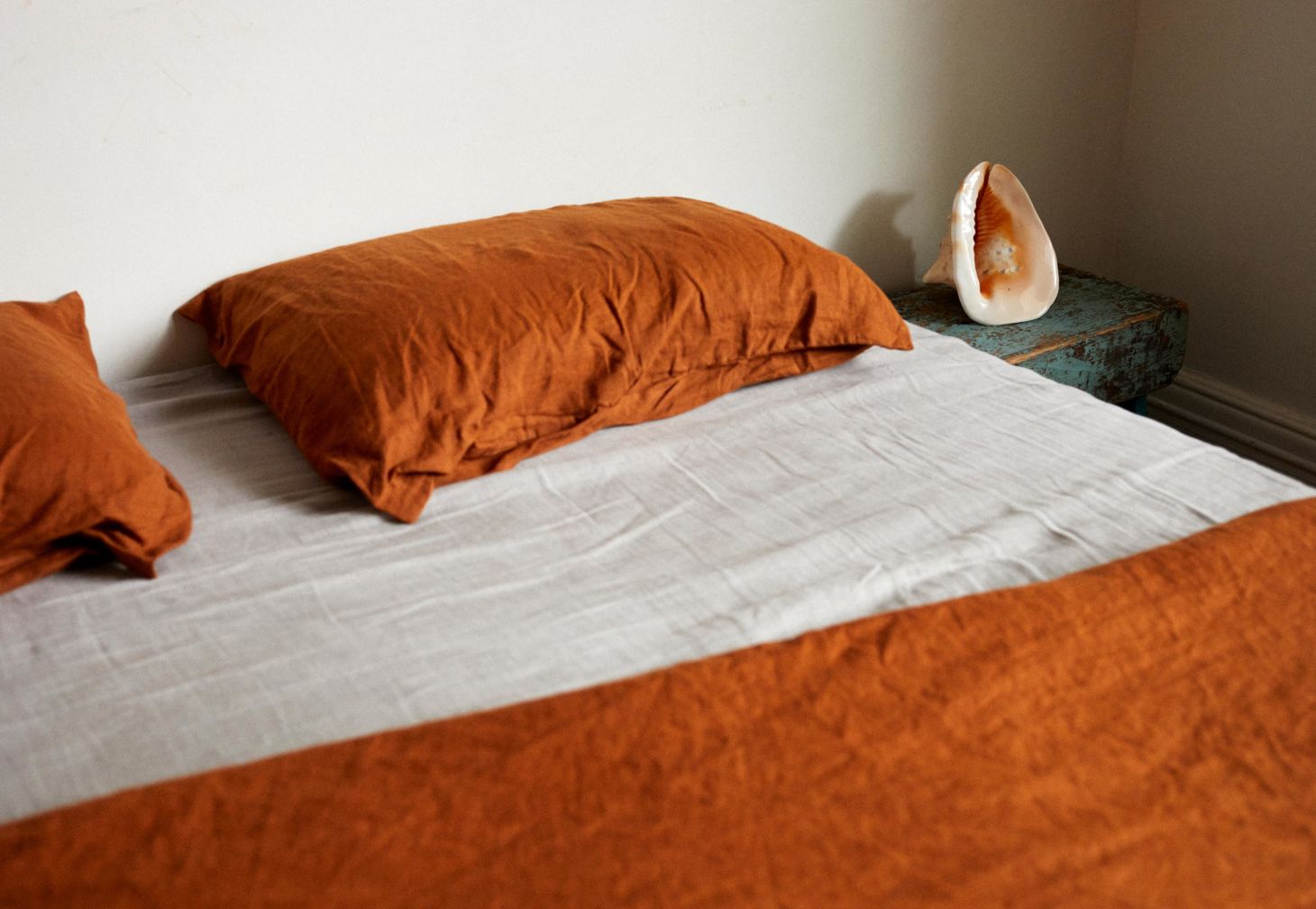 Our Tobacco linen bedding as featured in Daisy & Alex's family home.
Do you have a morning routine?
Alex usually gets up with the children first as I'm a lazy slug and love to sleep in. Eggs, toast and guinea pig holding starts until I roll out of bed to have a cup of tea. We're either rushing to get out the house to drop June at Preschool or lazing around with the children and gossiping about the businesses.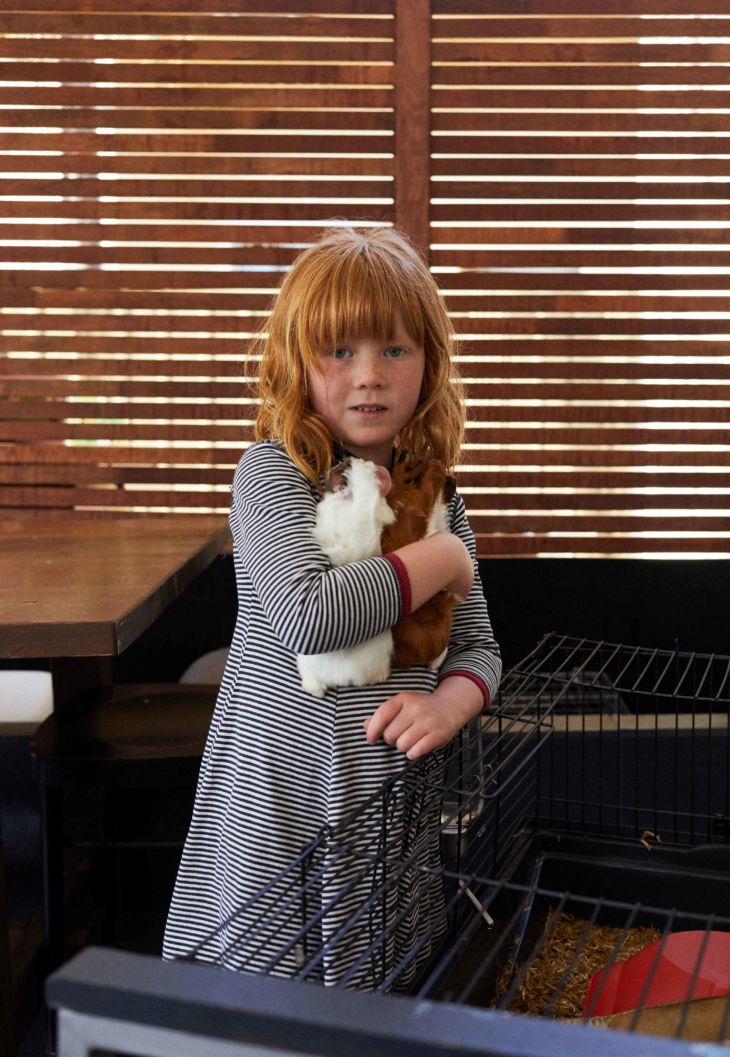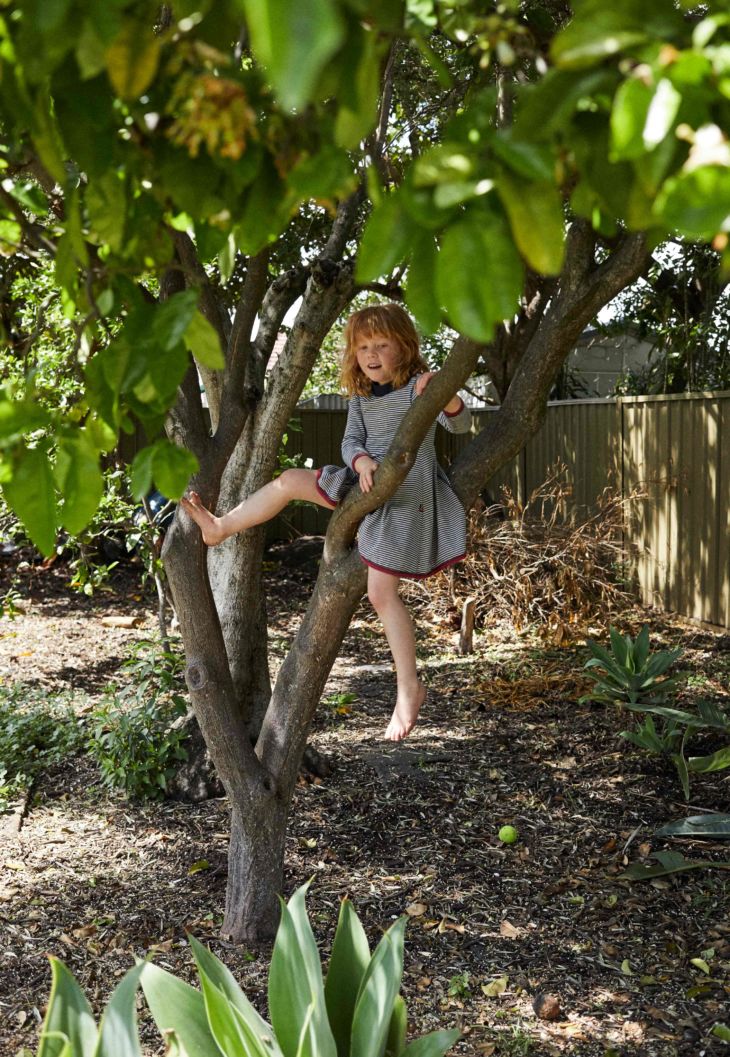 A bedtime routine?
We have terrible sleep hygiene. After every night dinner, bath and bed routine with the children we usually continue to work. Getting back to emails, doing chores, writing music or at work doing service. Owning a small nighttime business, it seeps into every corner of your life so nighttime isn't usually for resting!
You're working with Cliff Dive and also on your own music, what projects are you in the midst of right now?
I'm at The Cliff Dive concentrating on events, social media, marketing and DJ booking for a few days/nights a week and starting to write songs and play shows again. I'm working towards releasing a dark folk EP/LP of my solo work I've been collecting in over the past 10 years. It would be great to have it packaged up into a physical CD for the children.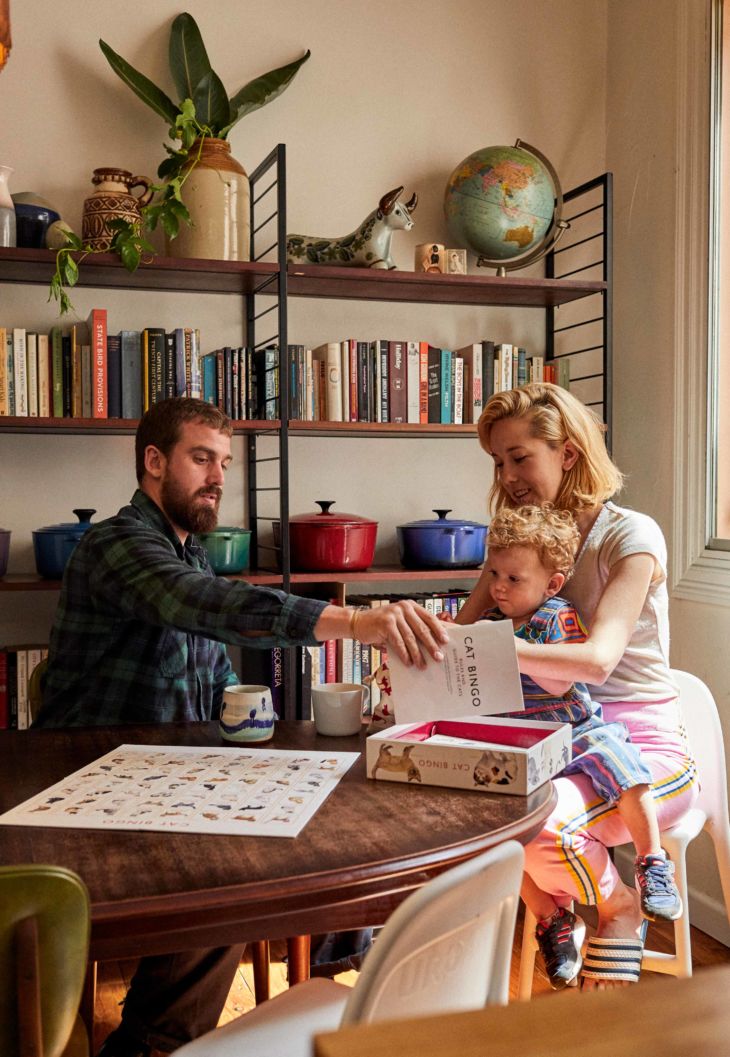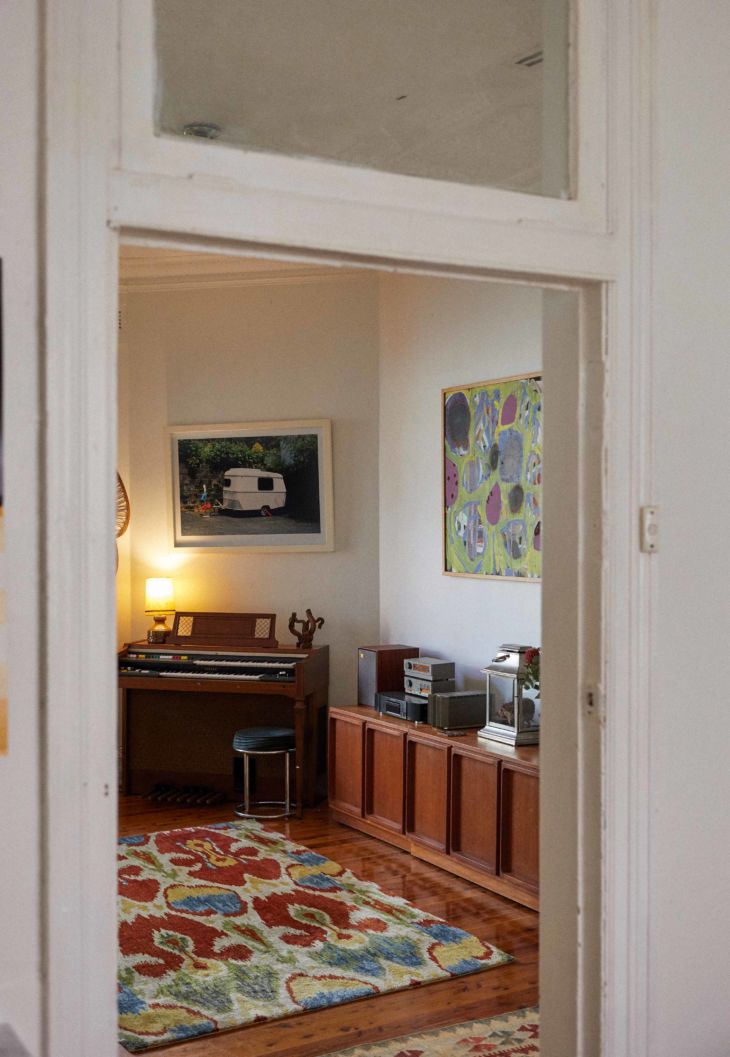 What feels important to you guys right now?
We've worked so hard in the businesses for the last few years we want to start slowing down and enjoying the children more. Family comes first and we're stoked to have grown a bloody great one so why not enjoy it.
What are you looking forward to?
Looking forward to June starting school next year, the guinea pigs giving birth, opening more businesses, building on and loving our community and holding hands more.
@daisytulley
@thecliffdive